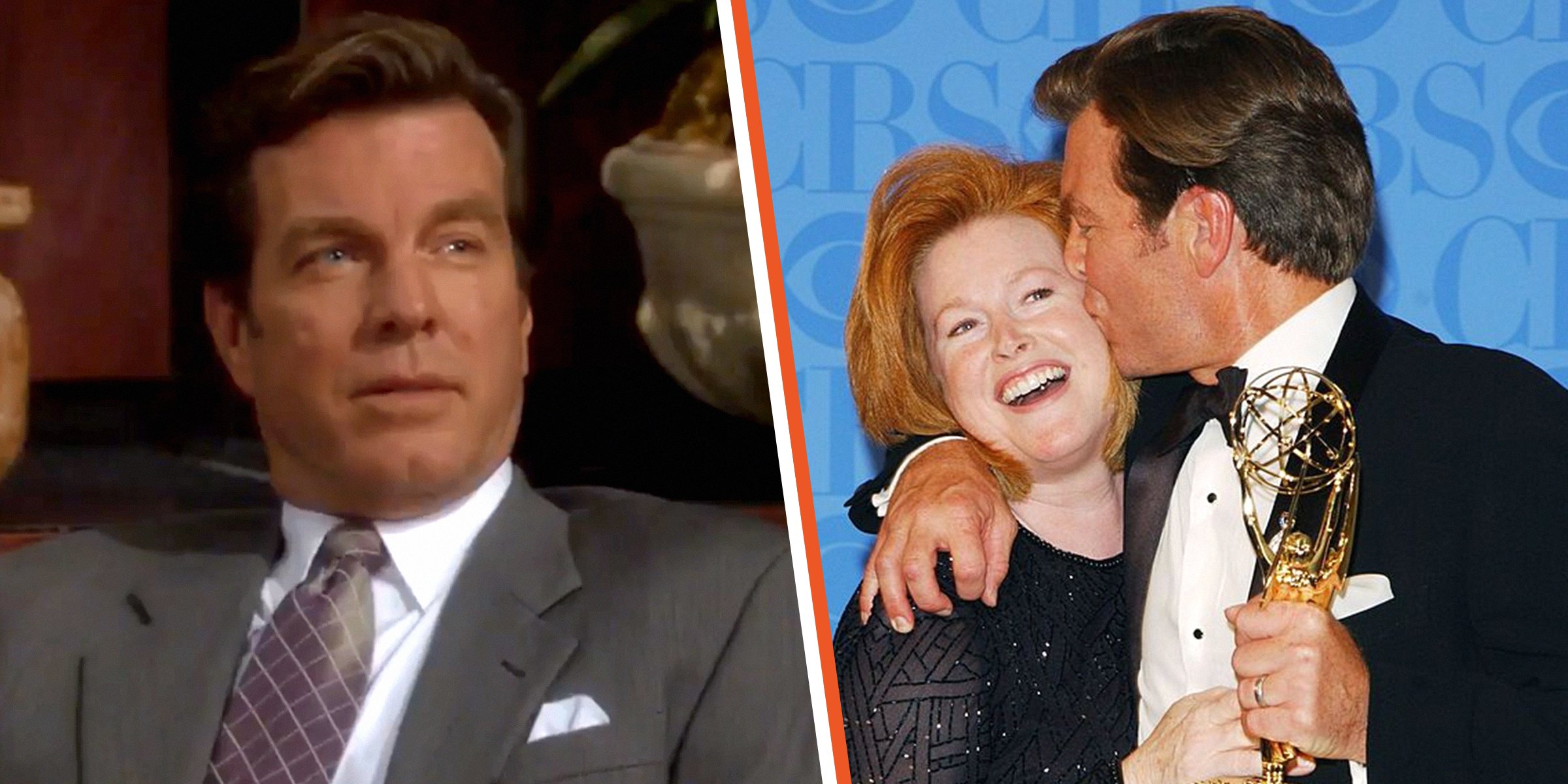 Getty Images
Peter Bergman Almost Went Blind & Tried to Hide It from 'Sensational' Wife Who Nursed Him Back to Health
Peter Bergman's early life as a star in Hollywood saw him battle the ups and downs in his career, but it was all worth it because he had his long-time wife by his side.
Peter Bergman gained fame and TV notoriety thanks to his mischievous TV character, Jack Abbott, in "The Young & Restless." With his reputation, Peter's Jack was a ladies' man, with five divorces.
However, this was a far cry from Peter's real-life romance. The star, who married his wife, Mariellen, in 1985, stayed devoted to her. The duo also weathered some storms on his path to stardom.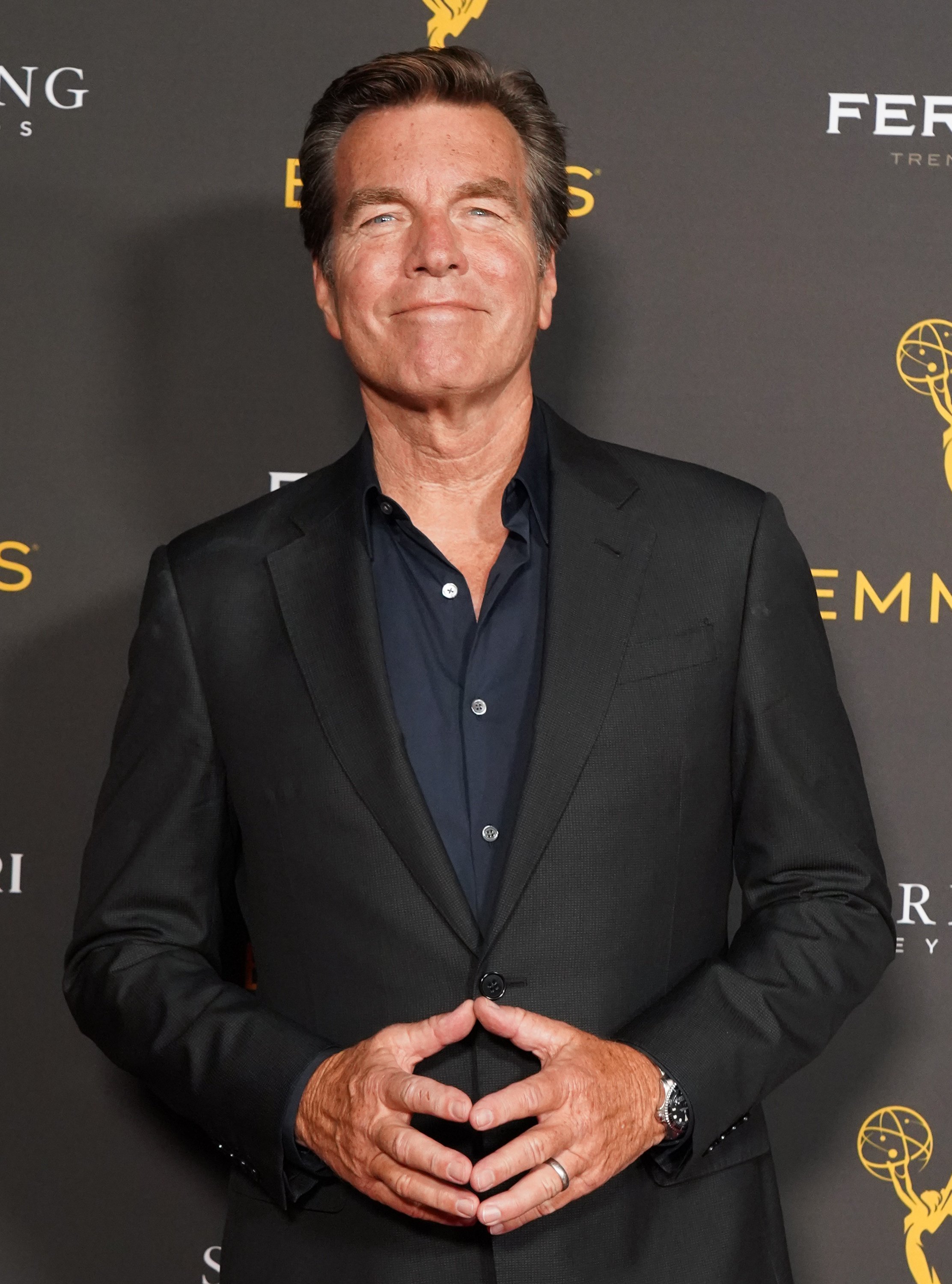 Peter Bergman attends the Television Academy Daytime Programming Cocktail Reception at Television Academy's Wolf Theatre at the Saban Media Center on August 28, 2019 in North Hollywood, California | Source: Getty Images
Peter and Mariellen met during a blind date set up by his pal and fellow "All My Children" star, Michael Minor, who had been seeing Mariellen's cousin at the time. That was the start of their love, and she gained her spouse's side through ups and downs.
MARIELLEN IS A BLESSING TO PETER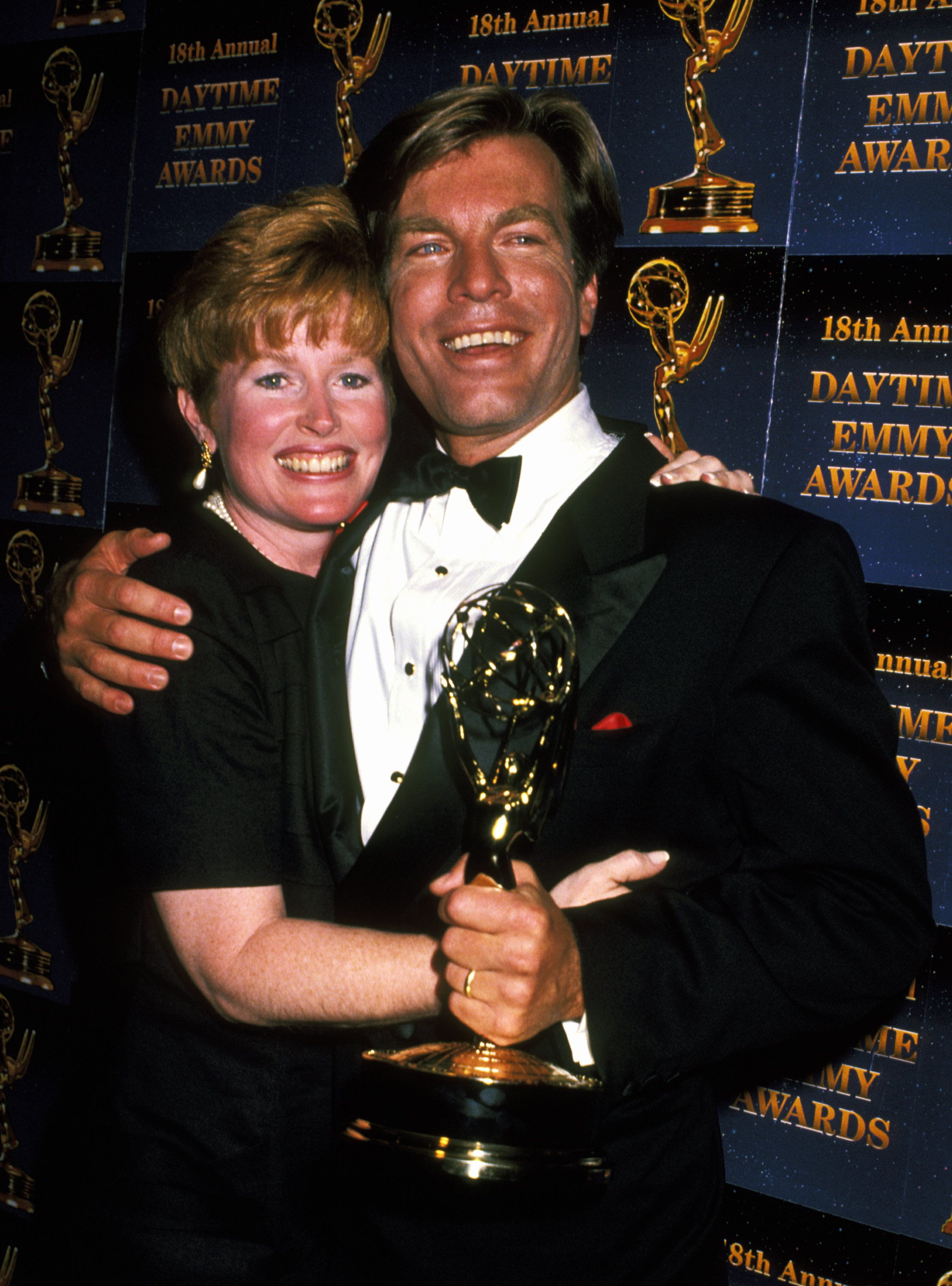 Peter Bergman and Mariellen at the 18th Annual Daytime Emmy Awards on June 27, 1991 | Source: Getty Images
Peter's TV career was coming on fine with a 10-year stint in "All My Children." However, his excellent fortune seemingly took a left turn after he was abruptly fired from the show. At the time, the award-winning actor felt his career was over.
During the 1991 Daytime Emmy Award show, Peter picked up the Best Daytime Actor award. While giving his award acceptance speech, the actor recalled how his career seemed oblique two years before.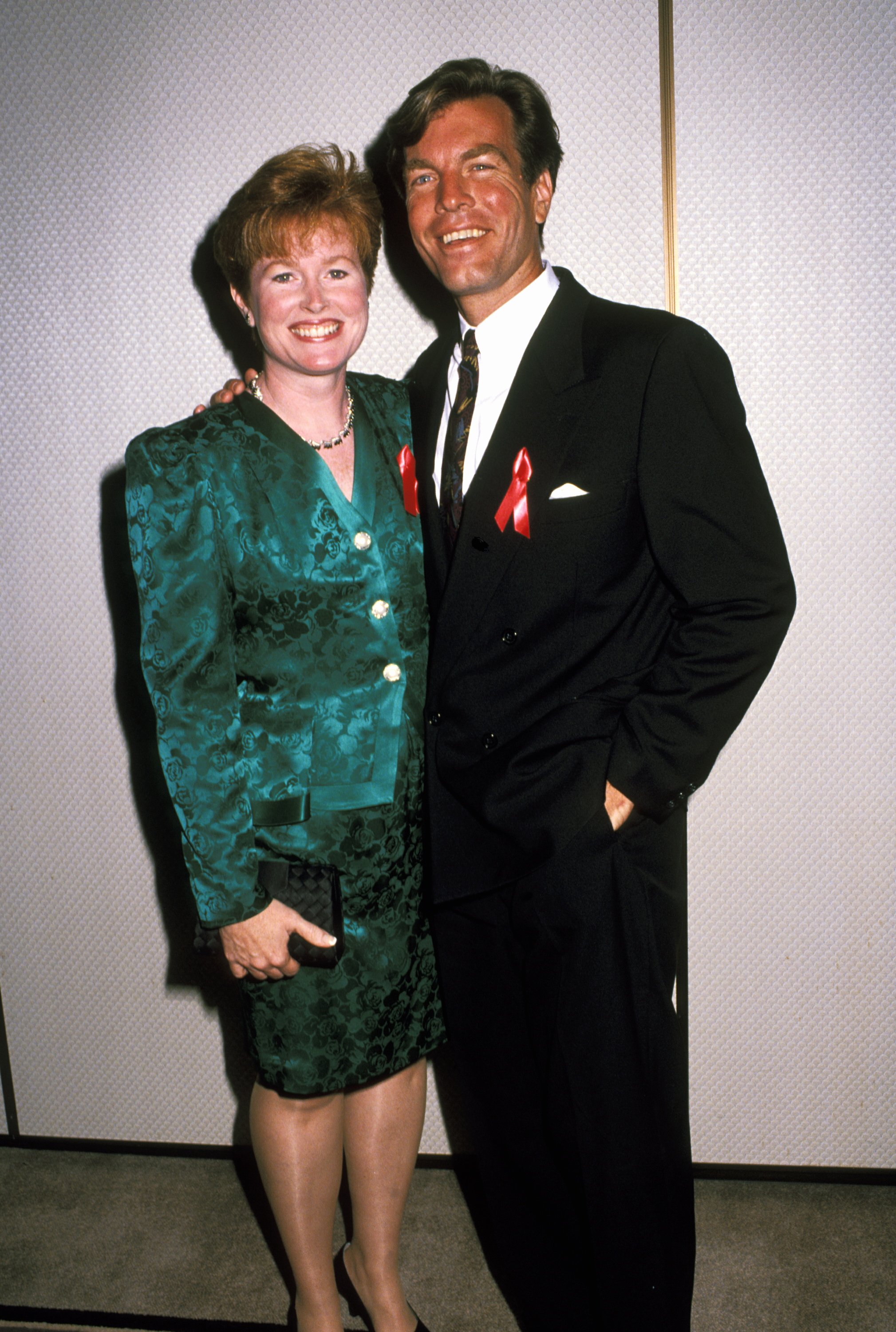 Peter Bergman and wife attend Daytime Emmy Non-Televised Awards on June 20, 1992 at the Universal Sheraton Hotel in Universal City, California | Source: Getty Images
After losing his gig on " All My Children, "the actor felt his life was "down the toilet." However, the star acknowledged that it was during that painful period that he realized he only had one friend, his wife.
The actor all but gave up hope, but Mariellen became his strength. While he struggled to come to terms with his dwindling fame, vie wife arranged for the family to move from New York to Los Angeles. The actor gushed about Mariellen:
"I always knew Mariellen was wonderful, but it was during this time I realized how blessed I am to have this person in my life."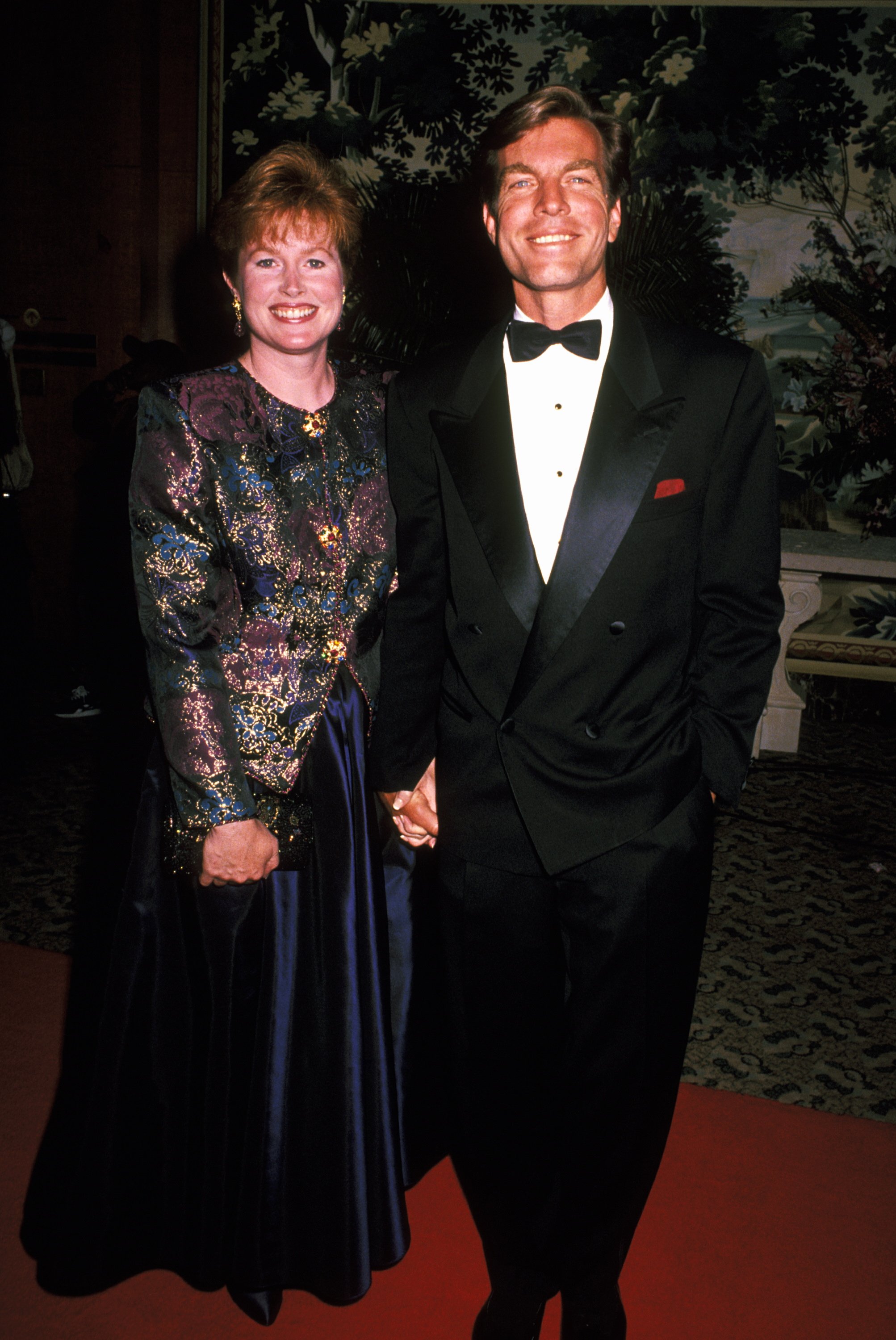 Peter Bergman and Mariellen at the 19th Annual Daytime Emmy Awards on June 23, 1992 | Source: Getty Images
According to Peter, his wife's decision to move to Los Angeles for his sake was indeed a selfless act. She was pregnant with their second child at the time, and her due date was fast approaching.
Even as the couple had just bought their apartment in New York, and Peter felt moving to Los Angeles was for all the wrong reasons, Mariellen encouraged him. So two days after he auditioned to be on "Y&R," Peter got the job.
MARIELLEN STEPS IN FOR HER SPOUSE YET AGAIN
Peter Bergman and Mariellen at the Nineth Annual Soap Opera Digest Awards on February 26, 1993 | Source: Getty Images
Peter's struggles were far from over, even as he had already renewed his reputation on "Y&R's" Genoa City. The actor suffered severe eye defects that led to partial blindness. It all started on his way to San Luis Obispo, where his parents resided.
The TV star recalled how there seemed to be a substance inside his eye presenting some disturbance. By the end of the day, it felt like a curtain was shielding his sight. He stated:
"There was a funny thing on the inside corner of my left eye, but I didn't mention it to my wife or anybody."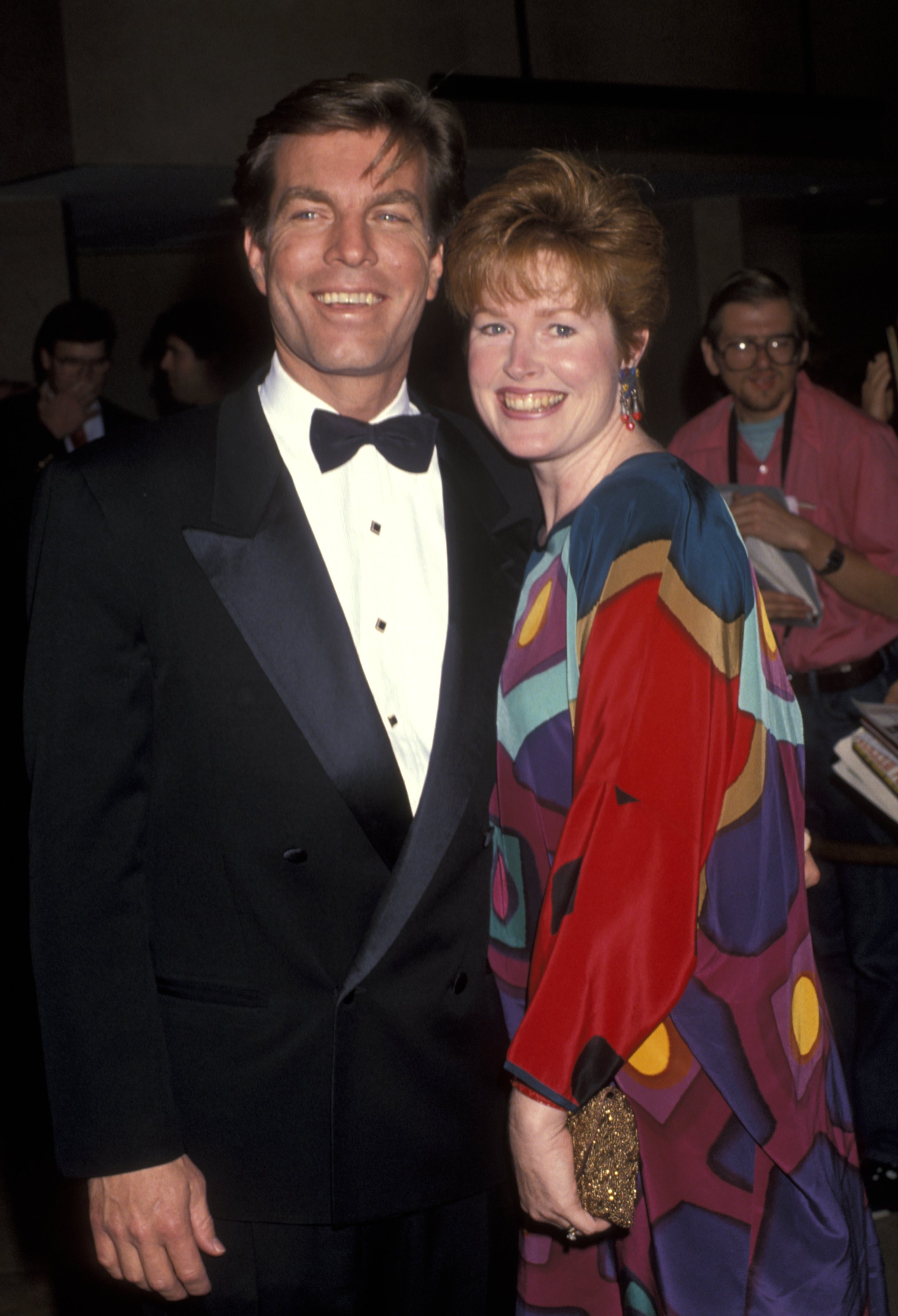 Peter Bergman and Mariellen at the Soap Opera Digest Awards on January 10, 1992 | Source: Getty Images
The following day, Peter's eye was completely affected and unable to function well. He recalled keeping the situation away from his wife and calling his sister instead. After seeing an ophthalmologist, Peter was told he had a detached retina.
The doctor also advised him to get the surgery done elsewhere as soon as possible. At this point, he informed his wife, who wasted no time swinging into action. With Mariellen's connection, the couple contacted an expert doctor, Dr. Firas Rahal.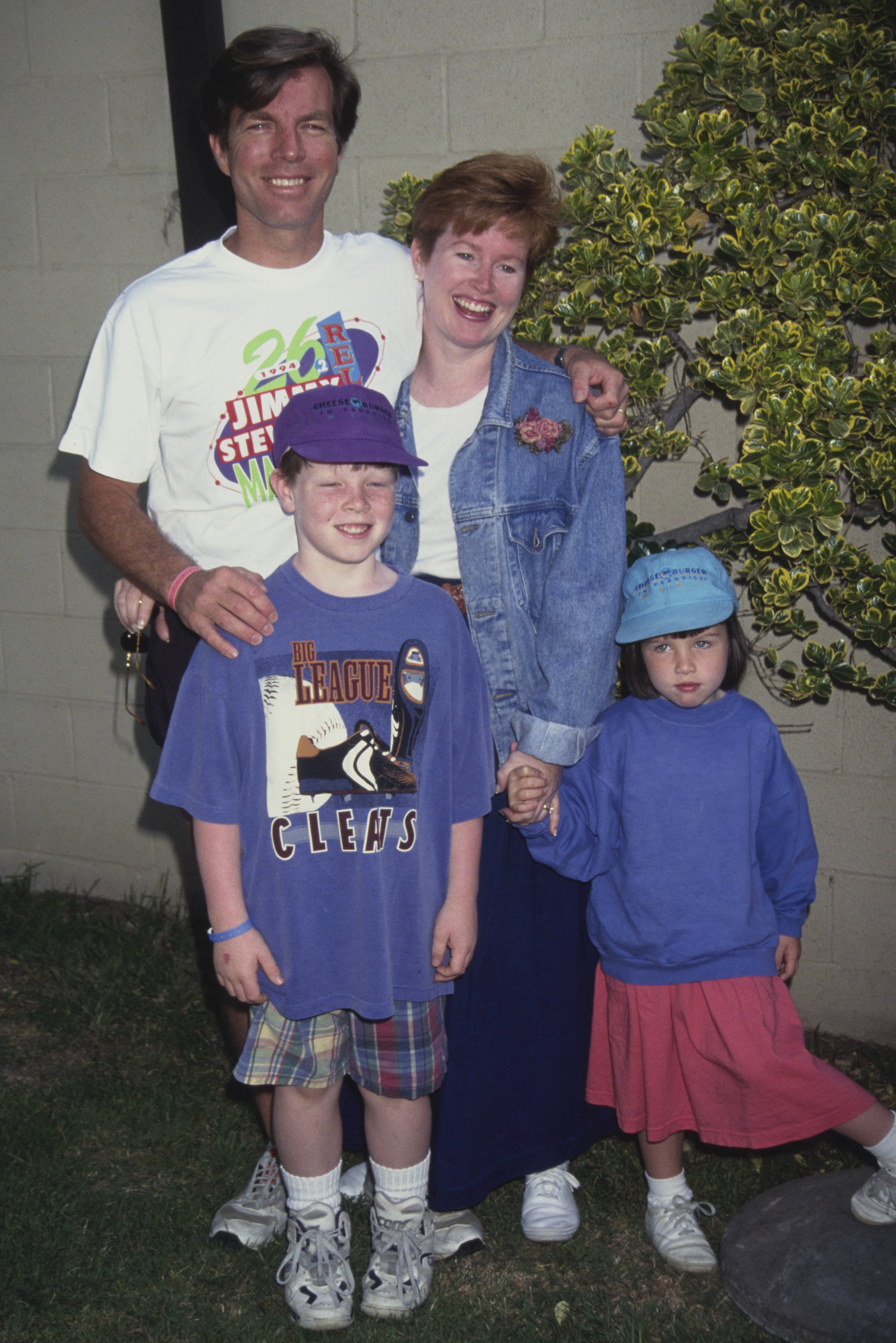 Peter Bergman, Mariellen, and their two children, Connor Bergman and Clare Bergman in 1994 | Source: Getty Images
He was able to book an appointment for the next day, and in no time, Peter underwent the eye procedure. However, his recovery process was on a whole different level, as it took him a lot to adjust to his new normal.
Through it all, Mariellen proved to be a capable family woman overseeing the home affair and nursing her spouse back to good health. Peter mentioned that his "Y&R" castmates and crew were absolutely gracious.
Peter Bergman and his wife, Mariellen Bergman, attend the 10th Annual Soap Opera Digest Awards, held at the Beverly Hilton Hotel in Beverly Hills, California, 4th February 1994 | Source: Getty Images
He recalled how he informed them of the situation, and they, in turn, showed him that he was not alone. He stated that they wished him well, and it felt special. The actor described his life-changing experience as a "temporary visit to blindness."
For him, it signified the importance of valuing health. Peter described his predicament as a "wild adventure" and a reminder of how precious one's eyesight was.
PETER KEEPS BEING GRATEFUL TO MARIELLEN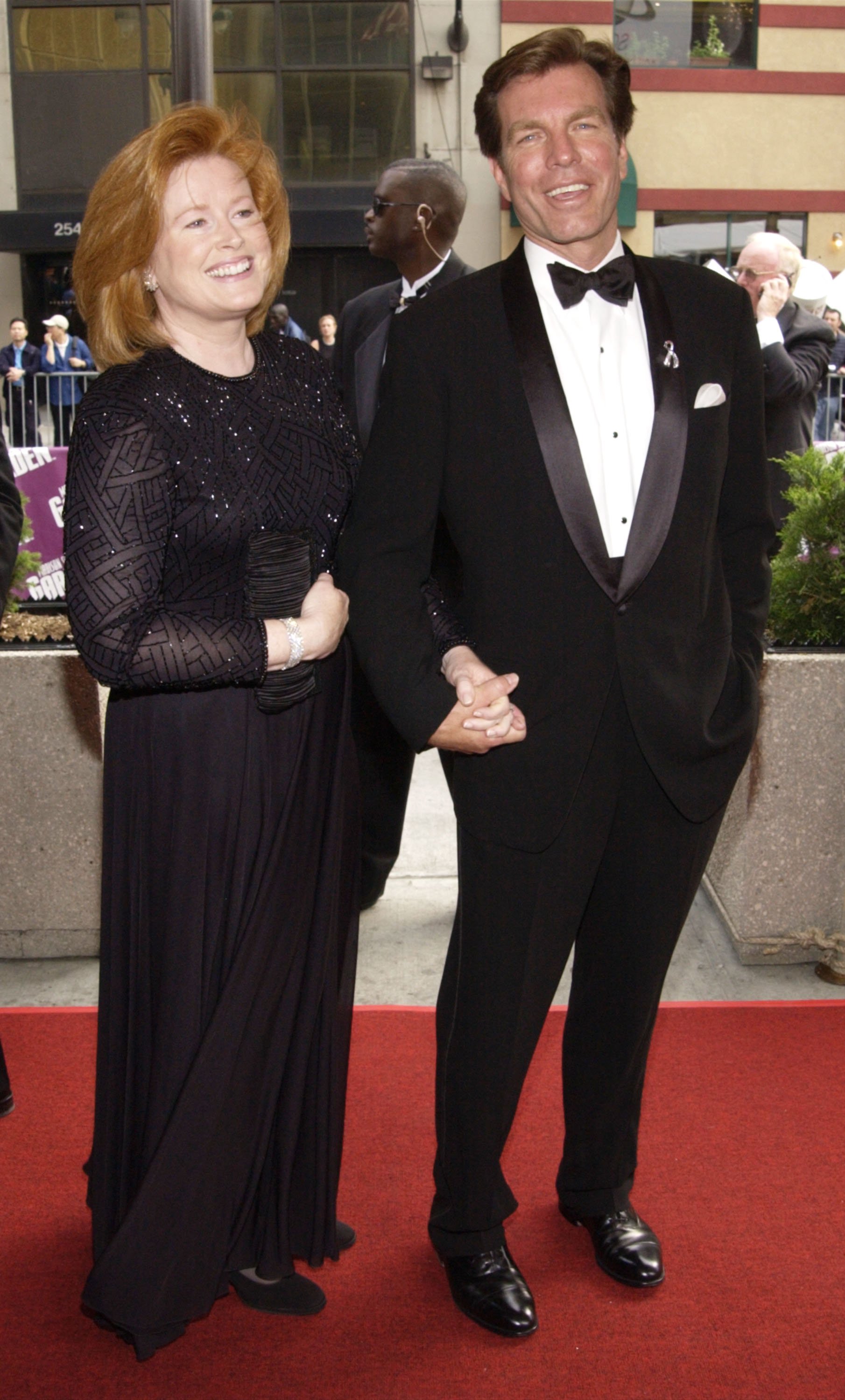 Peter Bergman and Mariellen at the 29th Annual Daytime Emmy Awards on May 17, 2002 in New York | Source: Getty Images
Peter's marriage to Mariellen was not his first, but it was with her that he built a fine career. The couple is parents to two children, Connor and Clare, and in all their years together, Peter says his wife is "sensational."
The couple still went on fun dates, and Mariellen did not mind going to watch his ex-wife and opera singer Christine Ebersole perform. Coupled with being his hangout buddy, Mariellen is also a great advisor.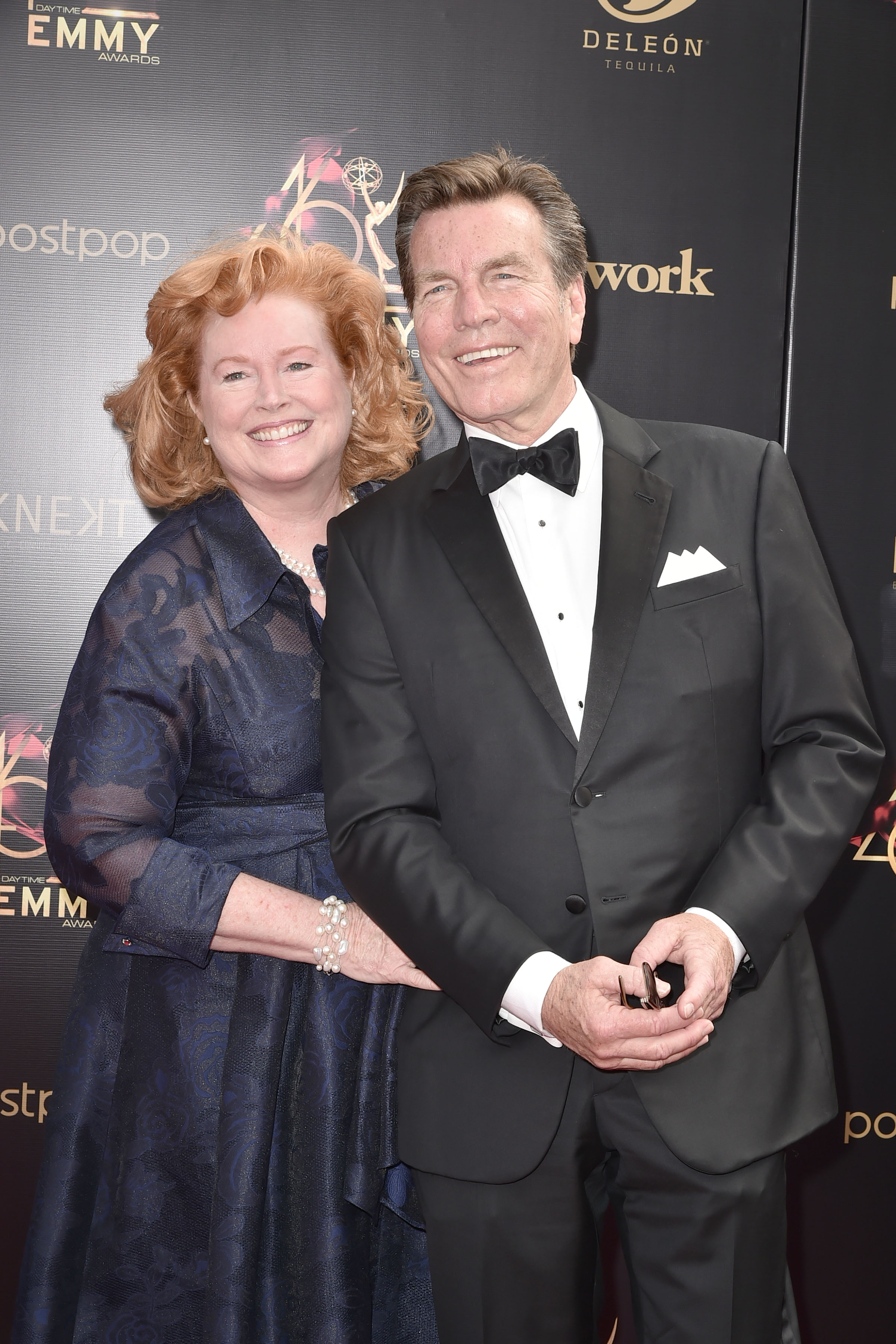 Peter Bergman and Mariellen at the 46th annual Daytime Emmy Awards on May 05, 2019 | Source: Getty Images
The star has shared that his greatest parenting advice was from his wife. Referring to her as a "smart woman," Peter stated that she told him never to comment on his daughter's weight.
Peter is a family man at heart, and family makes him most content. He once shared in an interview that he had a life at home with his wife and children such that he always wants to keep in touch while at work. Peter added for good measure that family was most important to him.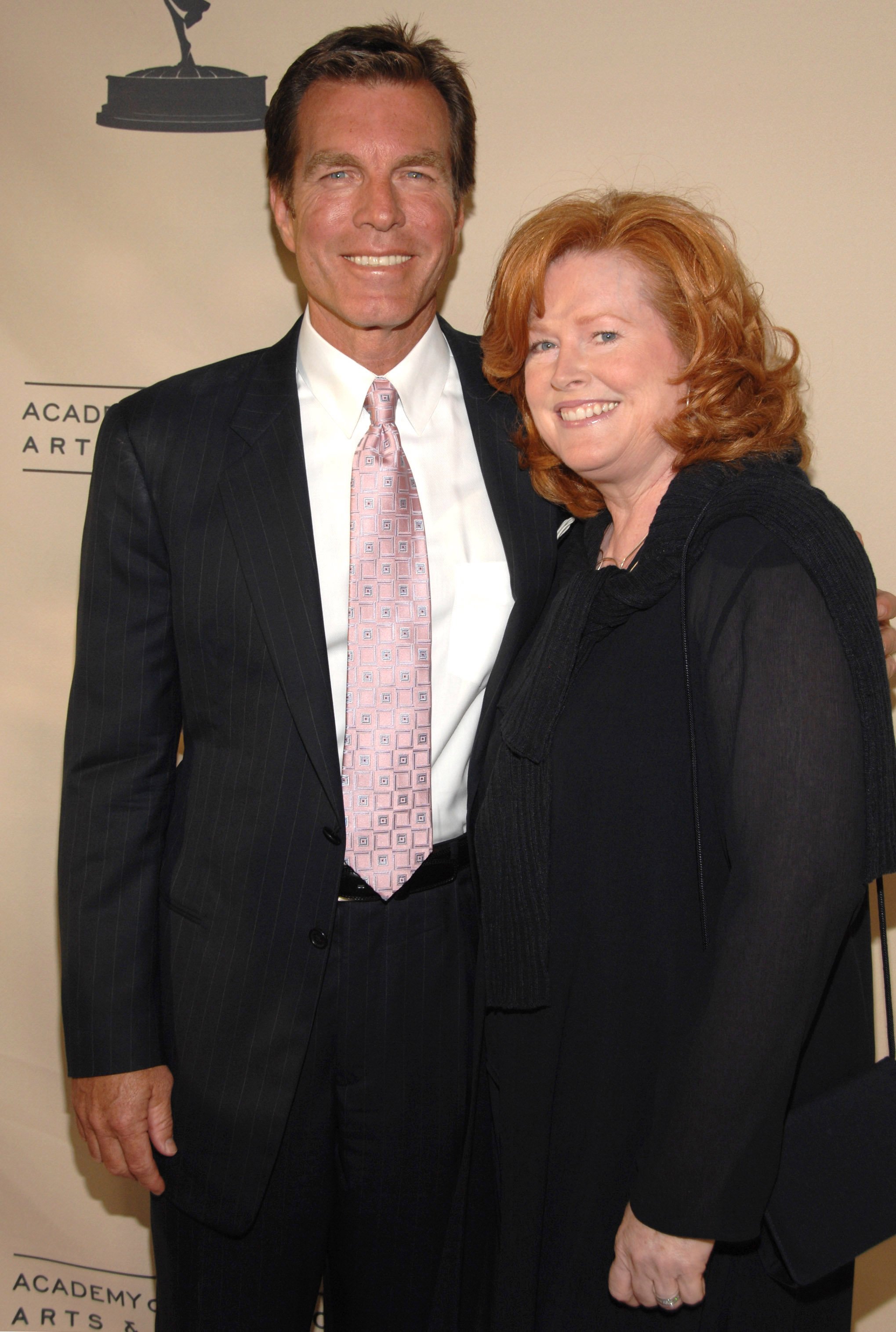 Peter Bergman and Mariellen at the 2007 Los Angeles Daytime Emmy Reception | Source: Getty Images
In a Hallmark interview, Peter, the most decorated actor on "Y&R," noted the need to have a semi-regular reminder that it felt cool to fall in love and have someone to share one's life with. Peter felt lucky to share those stories all the time.
It is even more fulfilling that Peter and Mariellen have two children to share their blissful life with. The actor once stated that he loved their appearance, but he always wanted them to be redheads like their mom.
Please fill in your e-mail so we can share with you our top stories!