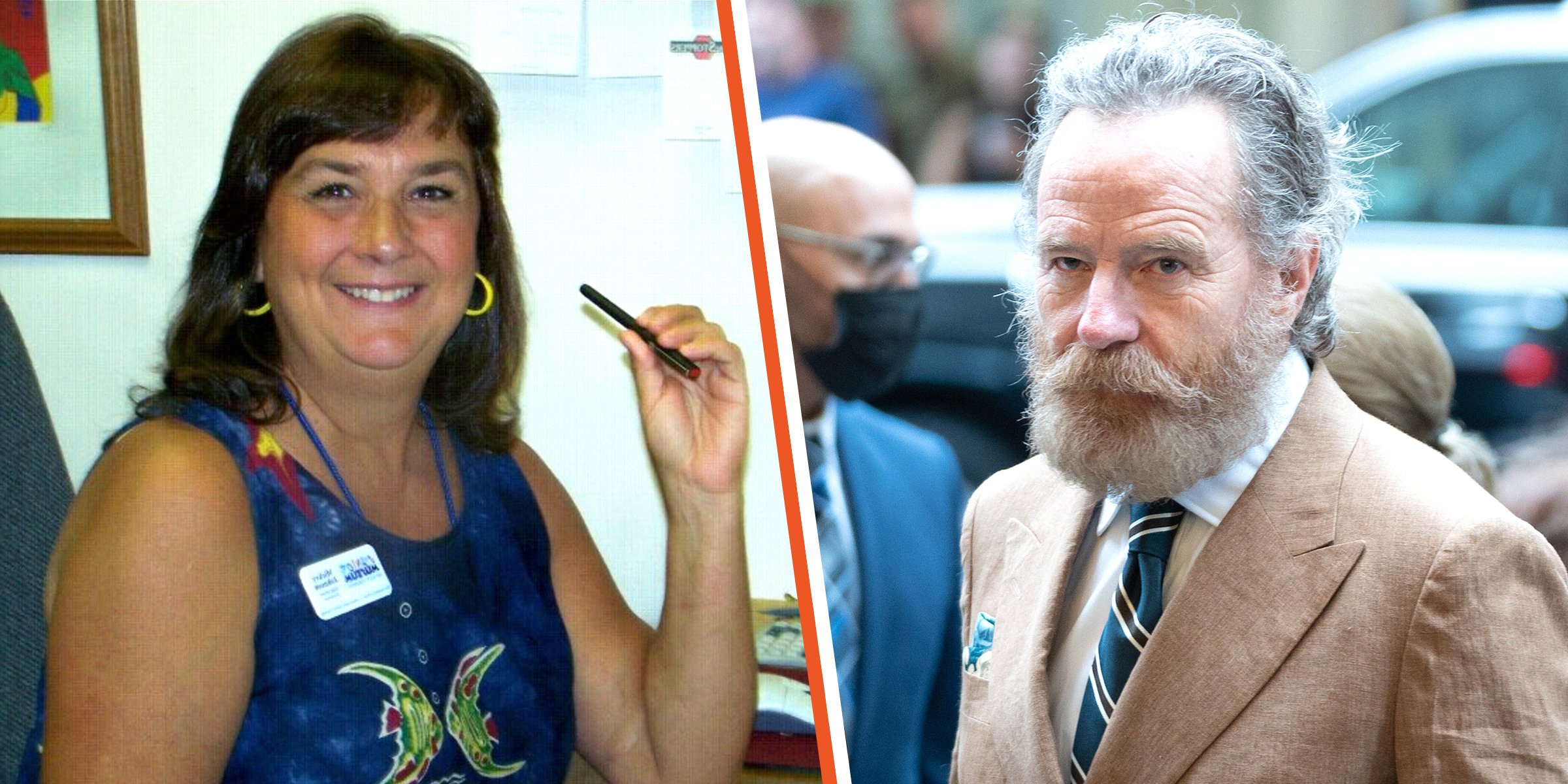 facebook.com/mickamouse | Getty Images
Mickey Middleton — Get To Know Bryan Cranston's Ex-wife Who Is Also an Author

Bryan Cranston has been married to Robin Dearden for over three decades, but his first marriage to Mickey Middleton was short-lived because he was not ready to settle down.
Mickey Middleton is "SuperMansion" actor and executive producer Bryan Cranston's first wife. Although she was determined to start a family with him, things didn't work out.
After trying acting, she became a public-school teacher and fiction writer. Read on and learn what Mickey did before and after walking down the aisle with Cranston.
MICKEY MIDDLETON: A WRITER FROM FLORIDA
Born in Daytona Beach, Florida, in 1945, Mickey Middleton is a retired public-school teacher focused on her career as a fiction author and writer.
Mickey grew up with her mom, Mary S. Middleton, and dad, Dr. Wilbur A. Middleton, and graduated from Seabreeze Senior High in 1972.
After that, she got a degree in Elementary Education with a certification in Music K-12 and Ethnomusicology from Florida State University in 1988.
Mickey has been passionate about acting and telling stories since her teenage years when she performed in stage productions. She lived in West Hollywood, California, for some time, where she worked as an actress, singer, and writer and also became a member of the American Television and Radio Artists (AFTRA).
After her brief acting career, Mickey moved to Annandale, Virginia. She then lived on military bases in Oklahoma, Alabama, Kansas, and other states.
Eventually, she got a job at Keller Williams Realty, Inc. before moving to Panama City, Florida, to be a Product Training Specialist at NantHealth. Bryan Cranston's ex-wife then landed a job as Technical Writer in Panama City Beach and then worked as a Mass Notifications System's Proposal Writer.
However, the job she loved the most and held for longer was that of a public-school teacher. Throughout the years that Mickey worked as a teacher, she earned the Renaissance Learning Systems, Inc. certification as an Accelerated Reader Model and Master Class instructor.
If that wasn't enough, Mickey helped create literacy and computerized reading comprehension programs and a renowned interactive sing-along system to improve reading fluency.
Cranston admitted that he couldn't remember asking [Mickey] out.
She retired and moved to the Florida Panhandle in 2018, where she currently lives. It was also in February 2018 that Mickey's mom, Mary, passed away, aged 88. Her dad, Wilbur, died in 2006 at 78.
Mickey Middleton's author career has also attracted a lot of attention. She has written and published everything from plays and musicals to picture books and novels under three names: Mickey MorningGlory, Mickey Middleton, and M. M. Busby.
Wilbur was crucial in Mickey's writing aspirations as she gave him the draft of one of her novels, "Backtrack: The Scout's Story," to proofread, and he praised it so much that she became confident enough to believe in herself as a writer.
MICKEY MIDDLETON IS BRYAN CRANSTON'S EX-WIFE
Mickey Middleton's writing career has been impressive, but she is better known as the ex-wife of "Malcolm in the Middle" star Bryan Cranston.
The ex-couple met at the Daytona Playhouse, a theatre in Florida. In his book "A Life in Parts," Cranston described her as a pretty, kind, and talented woman a few years older than her.
Cranston admitted that he couldn't remember asking her out. Instead, things slowly and naturally developed. They spent plenty of time together rehearsing and picturing how their lives would be when they became "real actors."
The "Breaking Bad" star admitted that one day he looked up, and Mickey was his girlfriend. He added, however, that they were a couple because she wanted them to be together as he was primarily focused on his career.
[Cranston and Mickey] realized they loved each other as people but were not in love with each other.
When Cranston's time working with the Daytona Summer Music Theater ended, he wanted to return to Los Angeles. He was ready to say goodbye to Mickey, but she told him she'd come with him.
They started living in a two-bedroom apartment in Van Nuys, but he was still determined to make it big in the entertainment industry. On the other hand, Mickey wanted to marry him, get a house, have a child, and join the church choir.
A few years into their relationship, Mickey talked about marriage again. Although Cranston didn't want to tie the knot, he was not "self-aware or courageous enough" to say no.
They married in 1977 at her parents' house in Prescott, Arizona. Although Cranston cared about her and "even loved her," he was only 23 years old and unprepared for marriage, so they divorced only five years later.
Cranston and Mickey had no kids together. Luckily, their separation was amicable as they realized they loved each other as people but were not in love with each other.
After leaving Mickey, Cranston found love again with actress Robin Dearden. They worked on TV in 1986, began dating in 1987, tied the knot in 1989, and have been together since then.
MICKEY MIDDLETON'S LIFE AFTER HER DIVORCE FROM BRYAN CRANSTON
Although Mickey couldn't have a family with Cranston, she didn't give up and married a man named Steve. They had a child together, Stephen, in 1986, but according to her Facebook page, she is single. In November 2020, she posted a photo of her son and wrote:
"I am grateful every day to have had the opportunity to be a mother."
Mickey Middleton is now a member of different writer's associations, including the Sisters in Crime, the National Association of Independent Writers and Editors, the American Copy Editors, and a few more. Way to go!
Please fill in your e-mail so we can share with you our top stories!