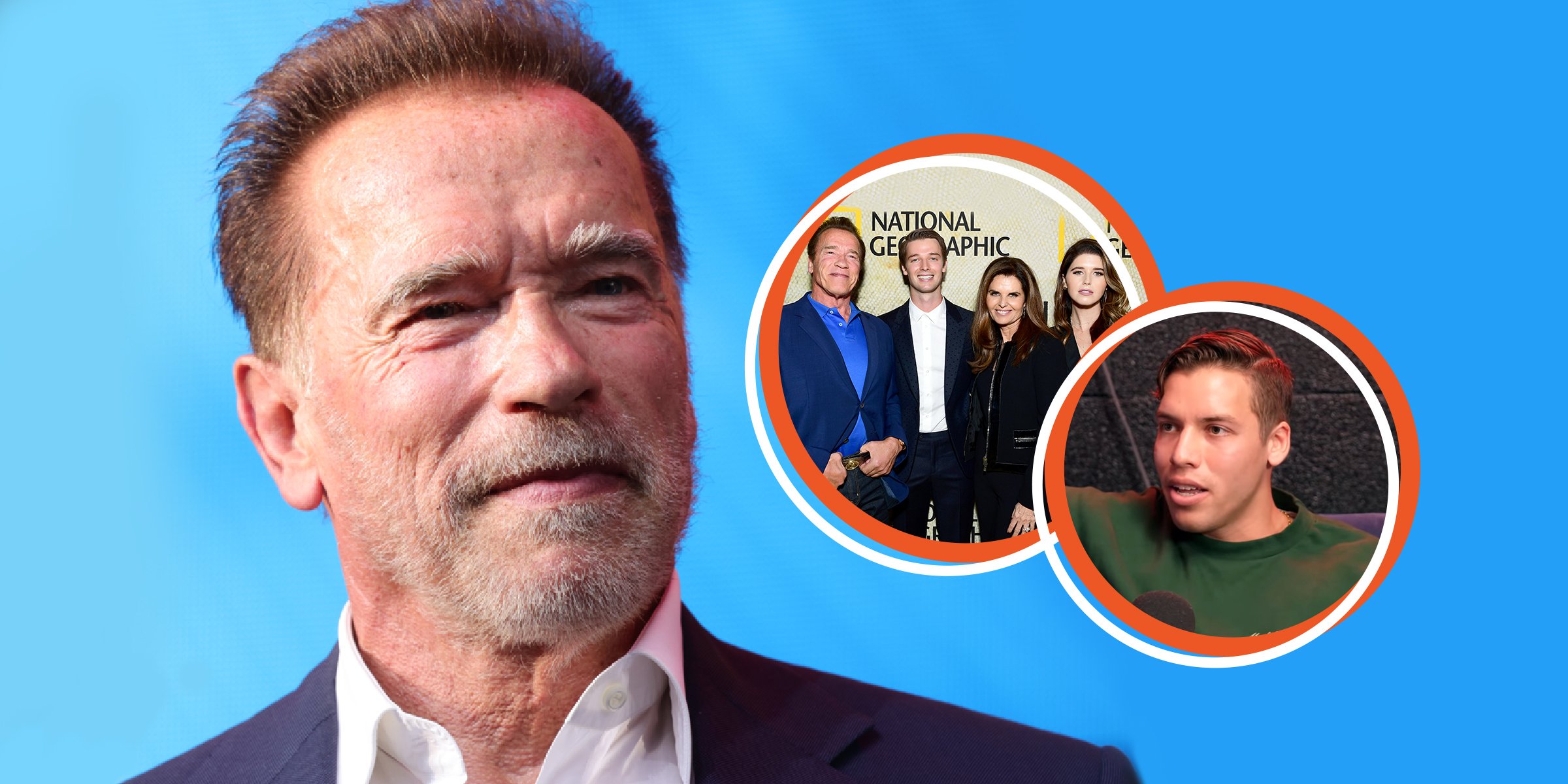 Getty Images - Youtube/UNWAXED Podcast
Arnold Schwarznegger Is Doting Dad of 5 Yet Stopped Financing His Son after He Graduated

Arnold Schwarzenegger's success story is among the most desirable in Hollywood circles. Unfortunately, an affair with his housekeeper ended his marriage but gave him a son, who he loves but does not support financially.
Arnold Schwarzenegger rose from being an immigrant to becoming the face of bodybuilding, an actor, and eventually the 38th Governor of California. He is also a doting father to his children with his wife, Maria Shriver, and one with his housekeeper Mildred Baena.
The "Total Recall" actor and his wife met in 1977 when Schwarzenegger played at the annual Robert F. Kennedy pro-celebrity tennis tournaments, hosted by Shriver's aunt Ethel Kennedy.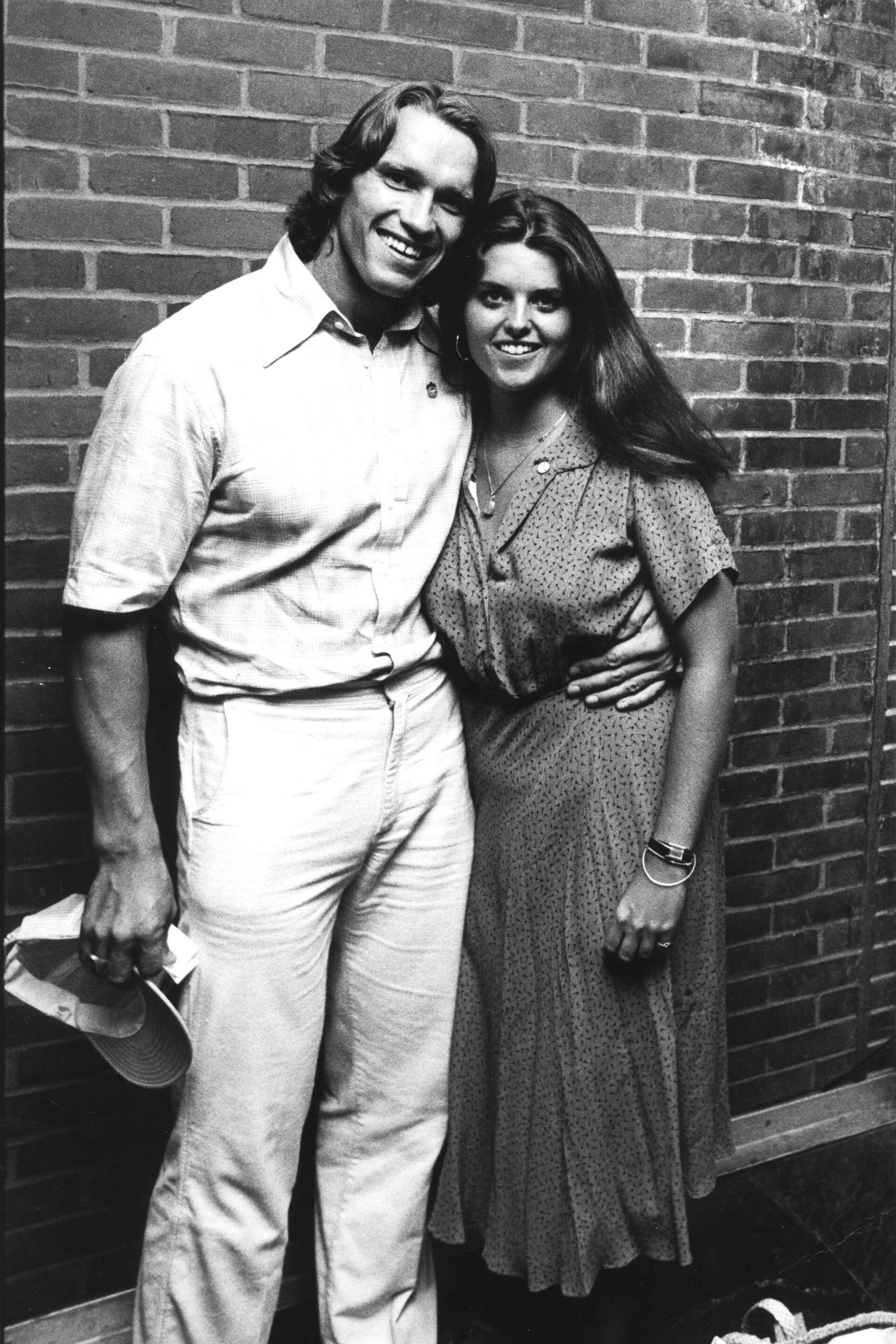 Arnold Schwarzenegger and his future-wife Maria Shriver during the 1979 Special Olympics | Source: Getty Images
After the game, the attendees had dinner, and as Schwarzenegger chatted with broadcaster Tom Brokaw, then-21-year-old Shriver passed by and caught the actor's eye. Brokaw introduced them, and they talked for a while, after which Shriver admitted to being smitten.
Many noted they were an unlikely pair, but that did not deter them from dating. Schwarzenegger admitted that when he first met Shriver, he did not know who she was, but after dating for a short while, he said:
"I'm very heavy in love. On the 1-to-10 scale of love, I'm 10 in love."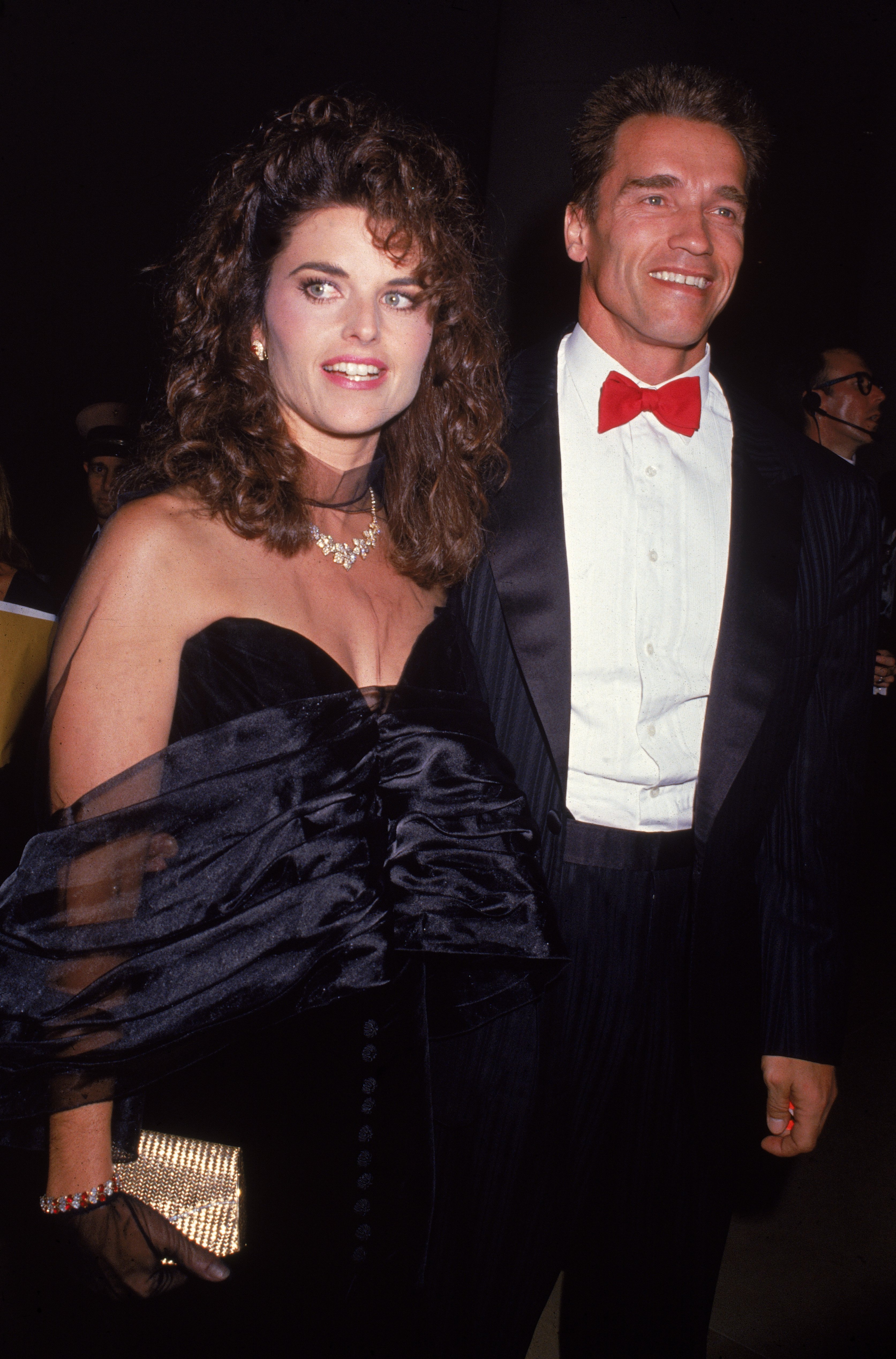 Austrian born actor Arnold Schwarzenegger and wife Maria Shriver stand dressed in formal wear at an event, circa 1986. | Source: Getty Images
That may have been so, but Schwarzenegger continued with his romance with a previous fling, hairdresser Sue Moray. Shriver was furious upon finding out and turned down Schwarzenegger's proposal twice.
The third time was a charm for the bodybuilder, and after proposing at his hometown in Thal, Austria, she said yes. They married on April 26, 1986, at St. Francis Xavier Roman Catholic Church in Hyannis, Massachusetts.
The couple welcomed their first child, Katherine, three years later, on December 13, 1989, followed by Christina in 1991, Patrick in 1993, and their youngest, Christopher, in 1997.
THE AFFAIR THAT ENDED THE ACTOR'S MARRIAGE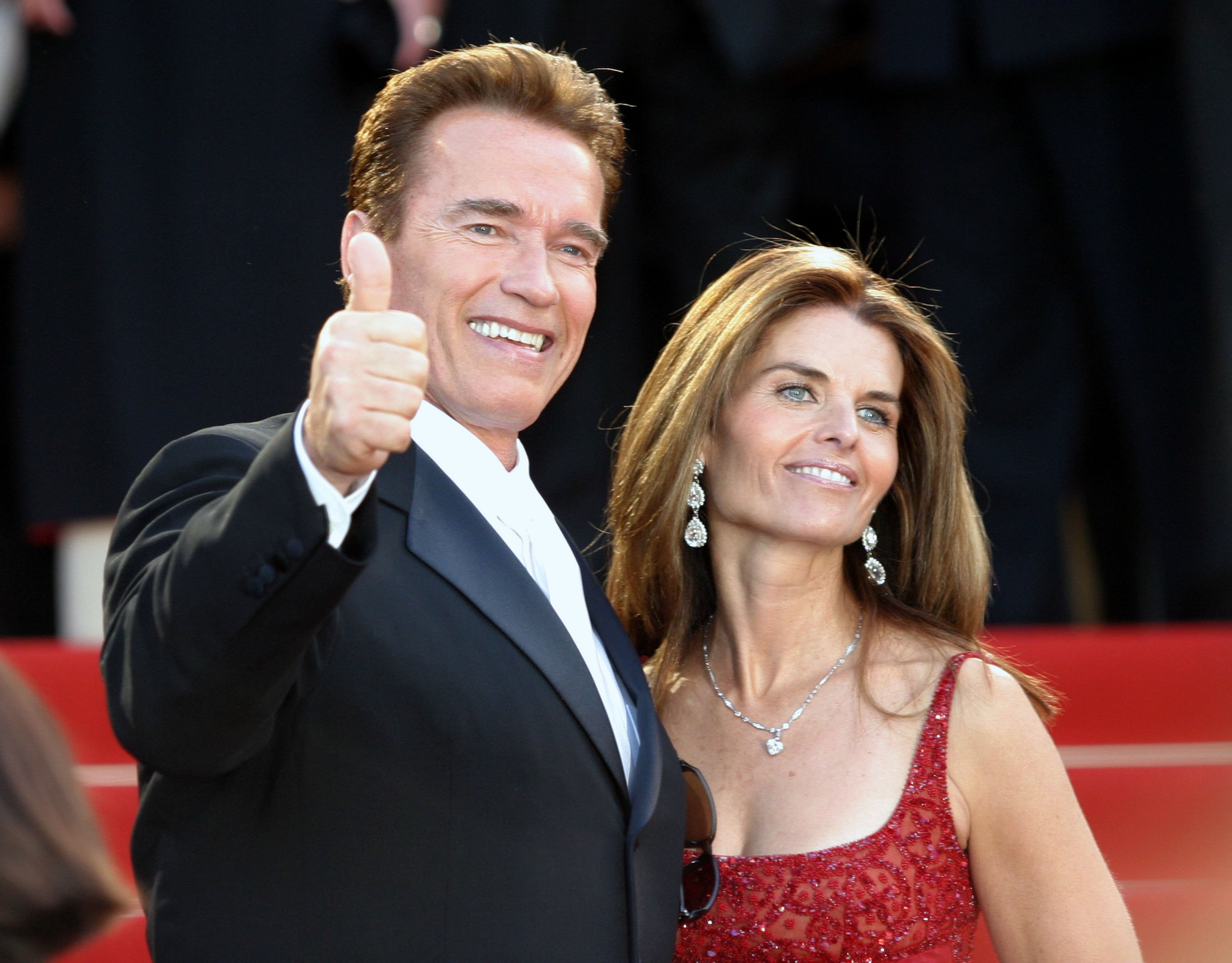 Arnold Schwarzenegger and Maria Shriver during 2003 Cannes Film Festival - "Les Egares" Premiere at Palais Des Festival in Cannes, France. | Source: Getty Images
In the beginning, their marriage appeared picture-perfect. Here was a journalist with the Kennedy blood running through her veins, married to an actor whose career was at an all-time high, and with beautiful children to call their own.
However, as the saying goes, not all that glitters is gold, and Shriver would find that out the hard way. It turns out her husband had not been honest all along and was having an affair with the housekeeper Mildred Baena, right under her nose.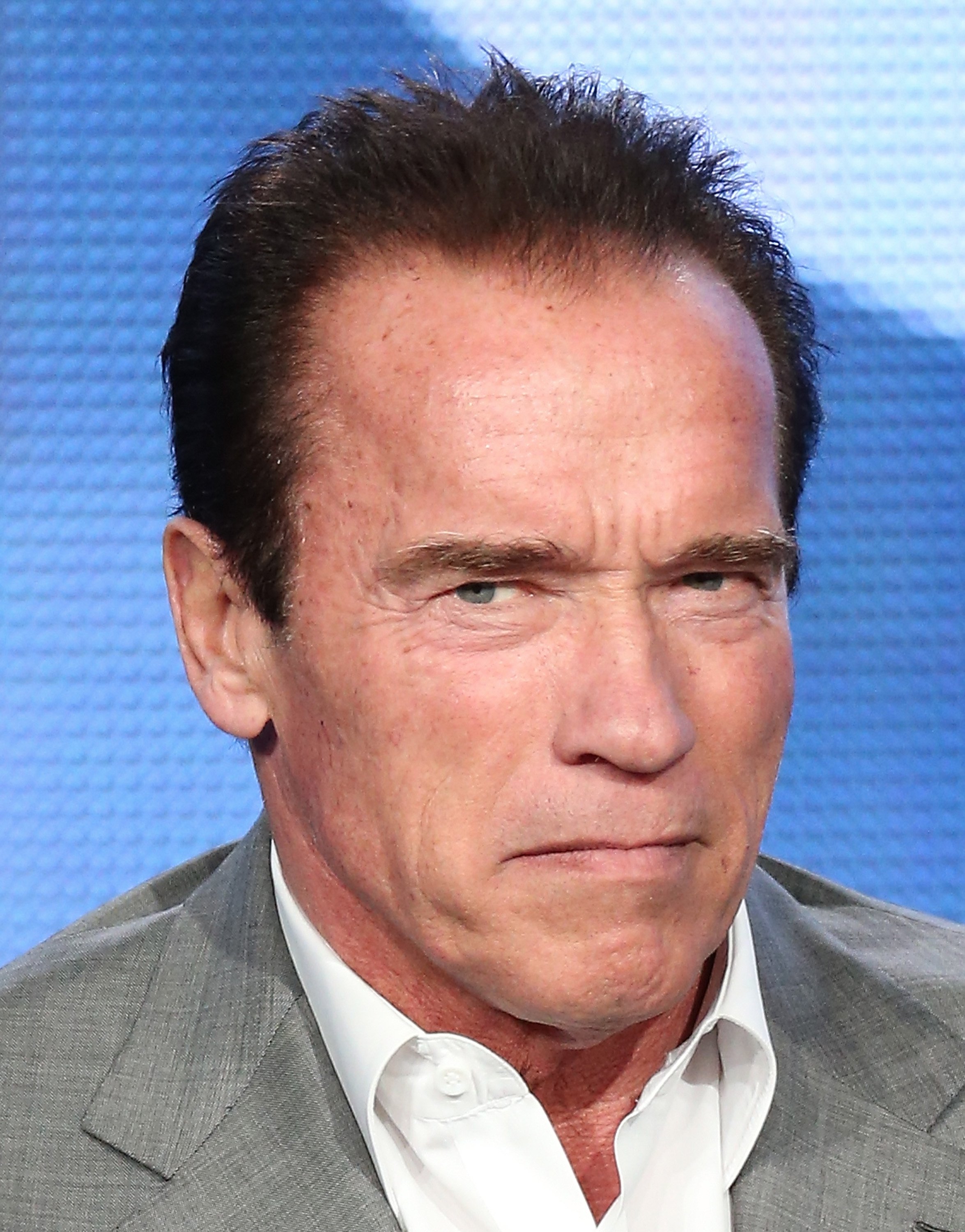 Arnold Schwarzenegger at the Showtime portion of the 2014 Winter Television Critics Association tour at Langham Hotel on January 16, 2014 in Pasadena, California | Source: Getty Images
The dalliance happened while Shriver was on vacation as her husband stayed behind working on a movie. The 1996 fling remained a secret, but in 1997, a few days after Shriver had the couple's lastborn son, Christopher, Baena also gave birth to a boy, Joseph.
At first, the "Commando" star wanted to believe that Baena's husband was Joseph's father, but the resemblance between him and Joseph became undeniable as the boy continued growing.
The actor managed to keep the affair a secret from his wife. If Shriver had any suspicions, she kept them to herself and supported her husband on his journey to becoming the Governor of the third largest US state, California.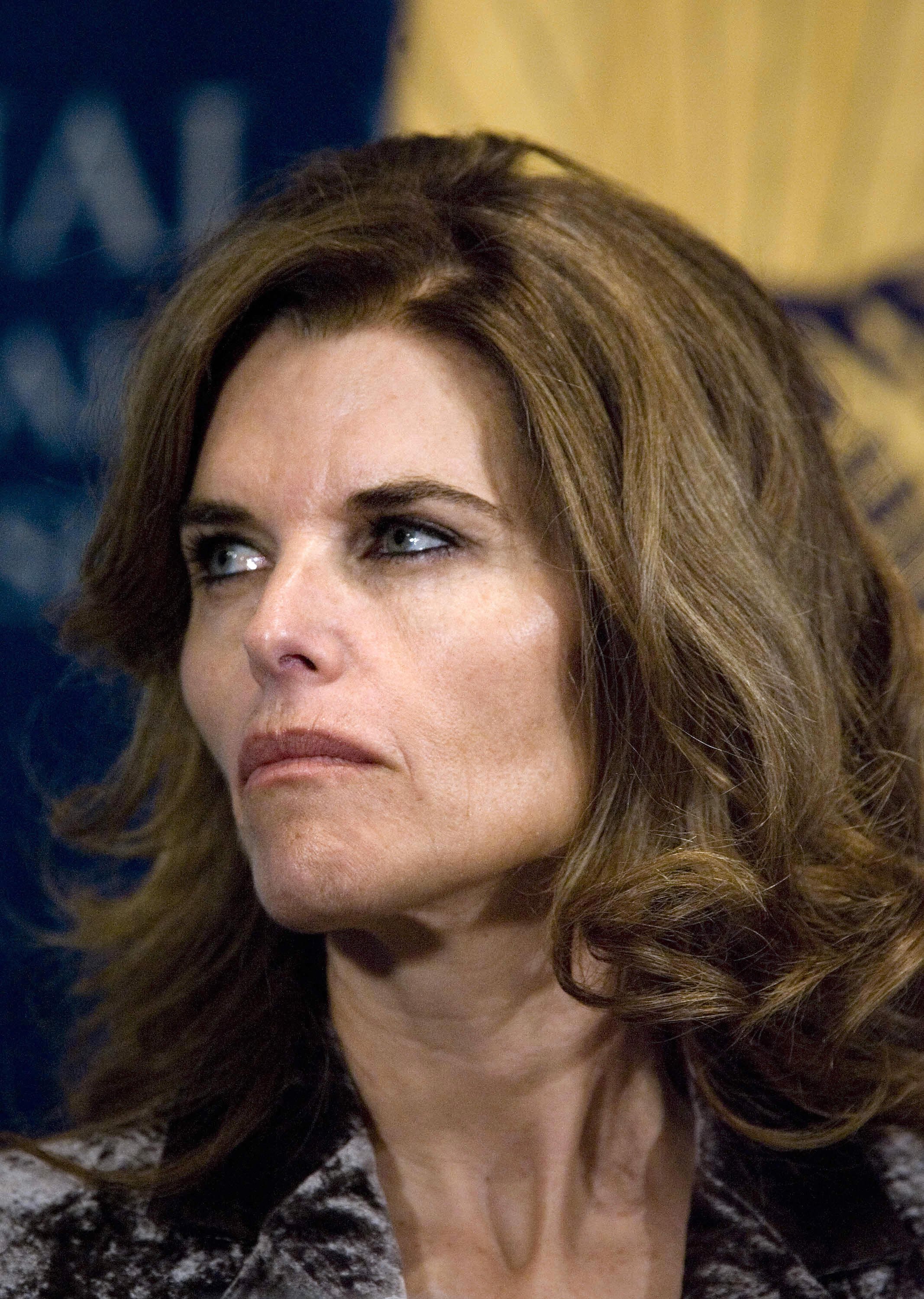 Maria Shriver, the wife of California Governor Arnold Schwarzenegger, looks over while he speaks at the National Press Club 26 February 2007 in Washington, DC. | Source: Getty Images
A day after his term ended, Shriver asked if they could attend a session with their marriage counselor. Her guise was that she wanted the counselor to help them cope with the transition from a public to private life. But once they sat down, Shriver blurted out:
"Hey, I think that Joseph is your kid."
Cornered, Schwarzenegger admitted that yes, Joseph was his. He told her he'd kept it a secret because he did not know how to approach her with the news of his betrayal. Three months after the session, Shriver moved out of their home and filed for divorce.
HOW IS FATHERHOOD FOR SCHWARZENEGGER?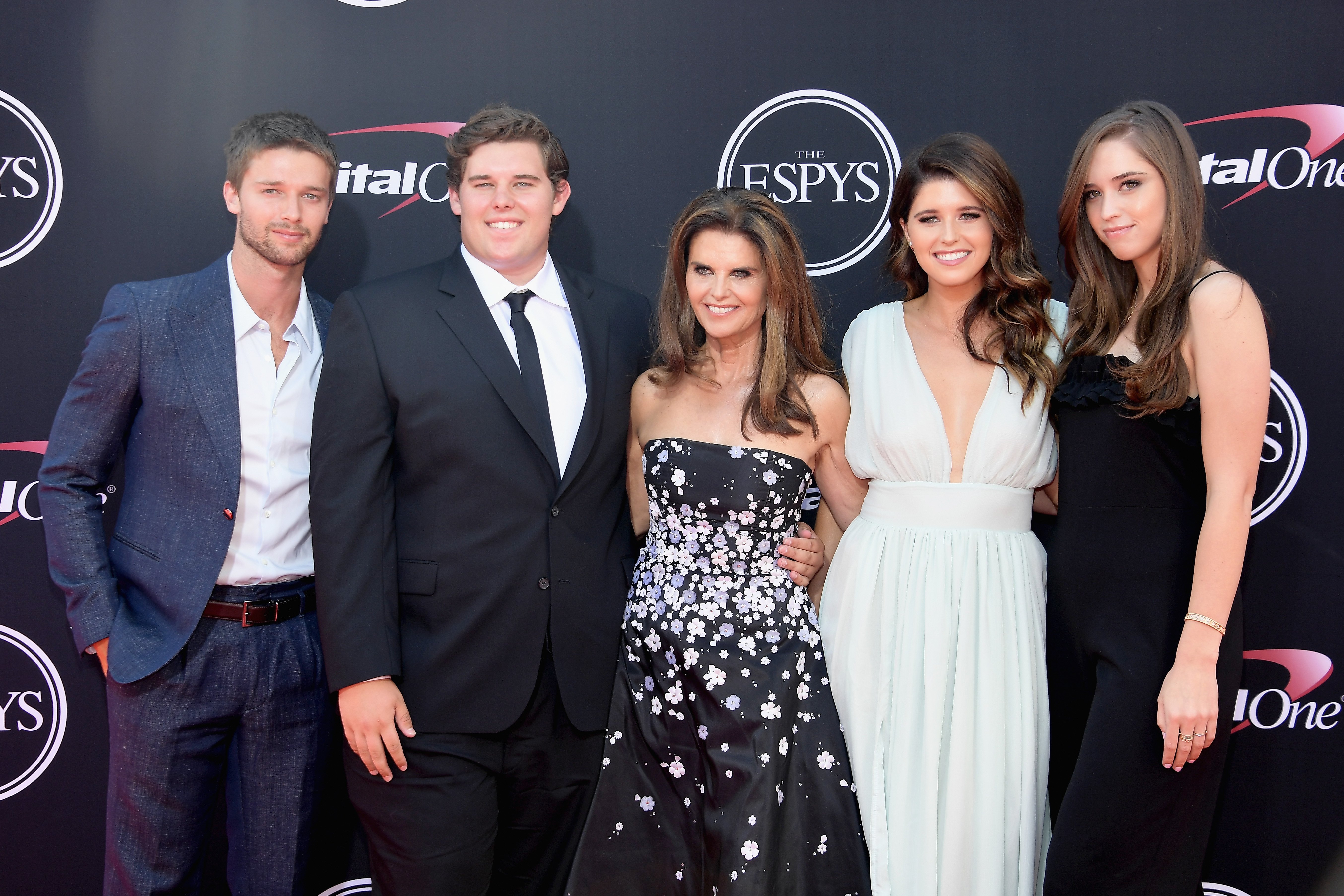 Patrick Schwarzenegger, Christopher Schwarzenegger, Katherine Schwarzenegger, and Christina Schwarzenegger [Left to Right] attend The 2017 ESPYS at Microsoft Theater on July 12, 2017 in Los Angeles, California. | Source: Getty Images
Schwarzenegger has attained what most people can only dream of achieving in their lifetimes. From topping bodybuilding lists to making blockbuster movies and eventually becoming Governor, the man has had it all.
His career success notwithstanding, Schwarzenegger takes more pride in being a father than he does anything else. He has successfully raised his kids and is a proud dad.
His first child, Katherine, is a University of Southern California graduate and an author with three books to her name. She is also an ambassador for the American Society for the Prevention of Cruelty to Animals.
While she has remained in the shadows for most of her life, she was thrust into the spotlight after marrying "Jurassic World" actor Chris Pratt in June 2019. The two are also proud parents after welcoming their child Lyla Maria in August 2020 and are expecting their second child.
Two years after welcoming their first child, Schwarzenegger and Shriver had their second, Christina. A graduate of Georgetown University, Christina has joined her father in the entertainment scenes.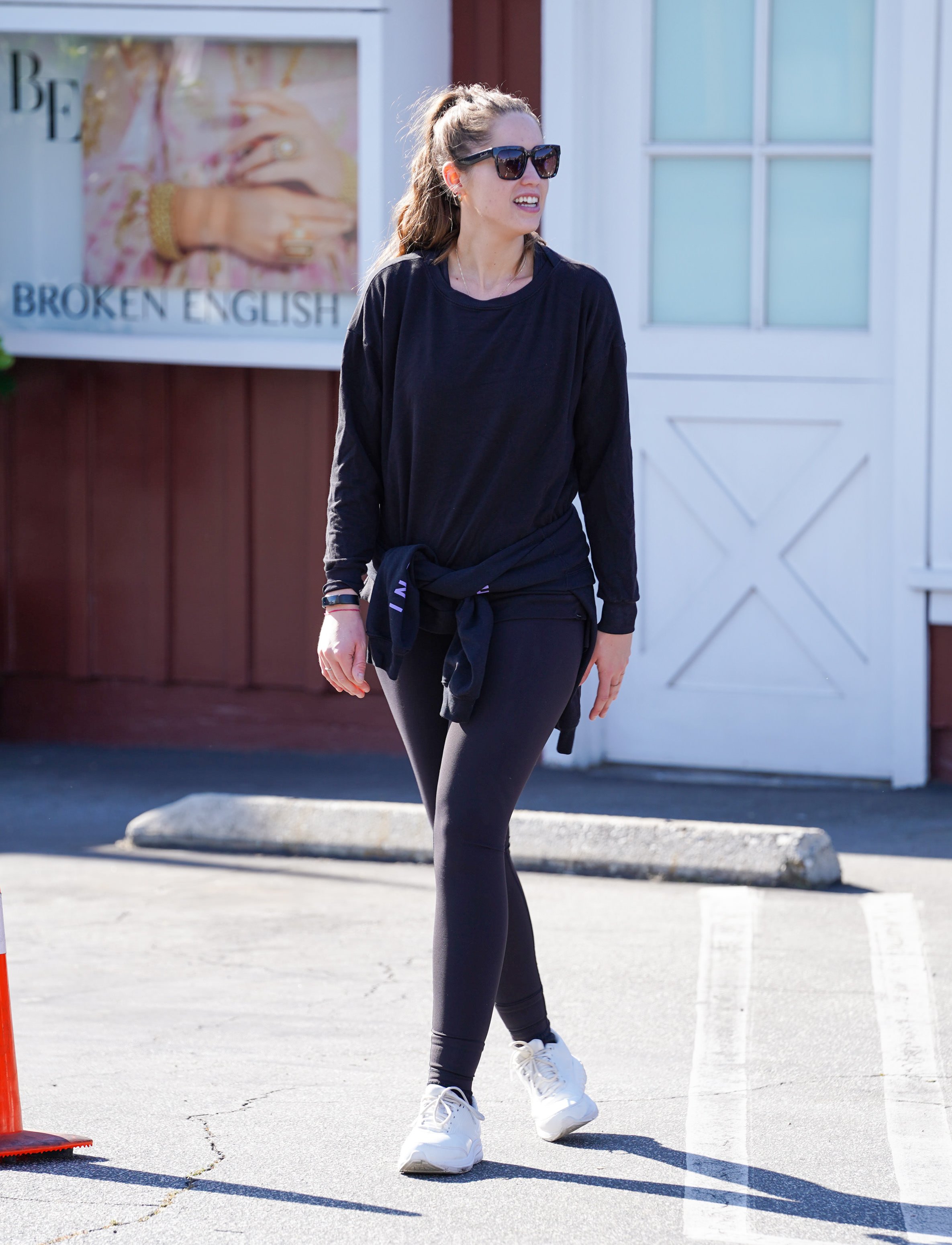 Christina Schwarzenegger is seen on May 14, 2020 in Los Angeles, California | Source: Getty Images
She has co-produced the Netflix documentary "Take Your Pills" with her mom and is also an assistant editor at Gwyneth Paltrow's lifestyle brand "Goop."
Patrick is the couple's third child and is an actor, with credits in "Grown Ups 2," "Scouts Guide to the Zombie Apocalypse," and "Midnight Sun." The University of Southern California is also a model and owns a clothing line.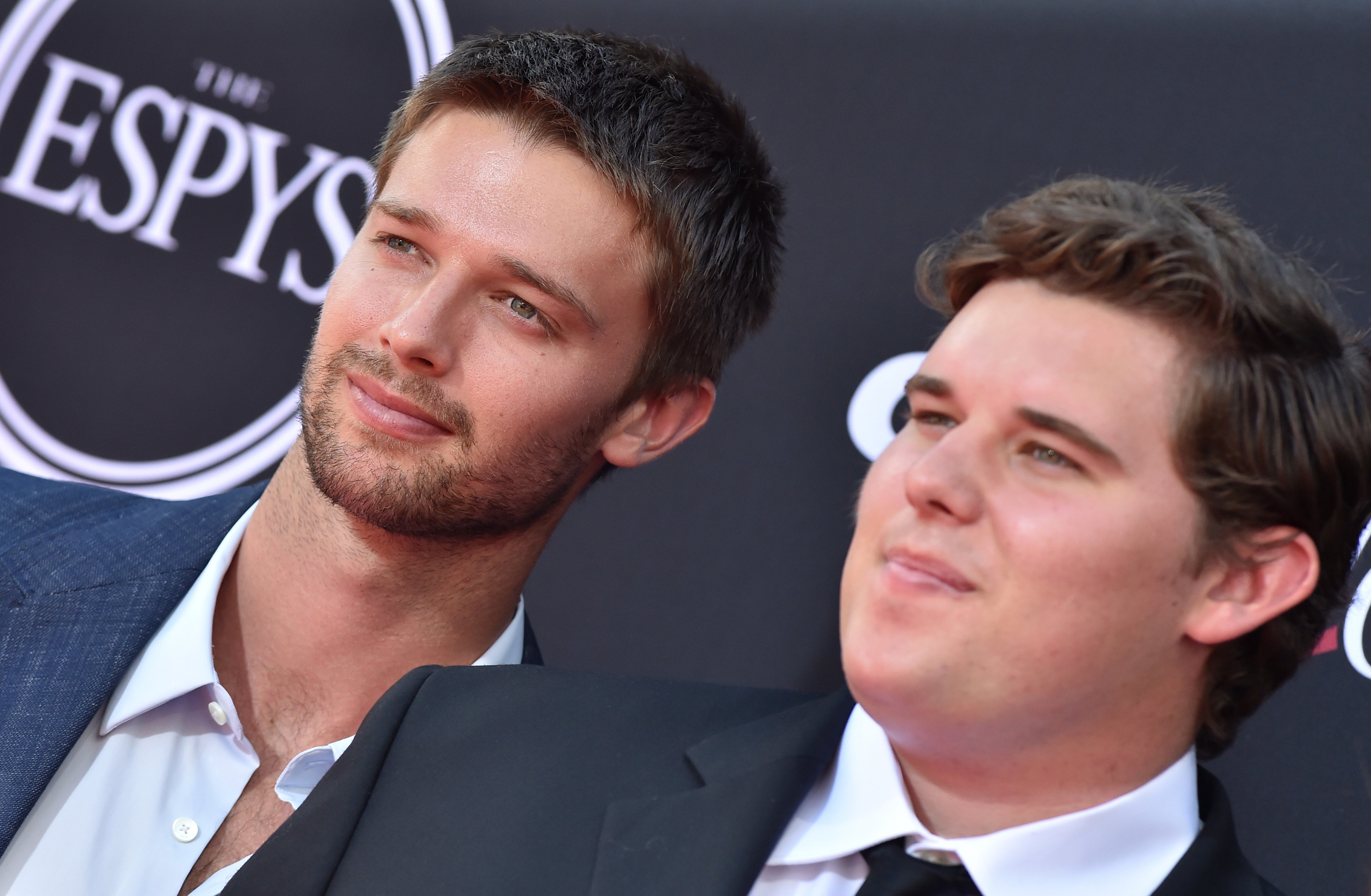 Patrick Schwarzenegger and Christopher Schwarzenegger arrive at the 2017 ESPYS at Microsoft Theater on July 12, 2017 in Los Angeles, California. | Source: Getty Images
The youngest of the Schwarzenegger-Shriver bunch is Christopher, who, in 2020, made his father proud after graduation from the University of Michigan. Of all of Schwarzenegger's children, he keeps the lowest profile.
The actor's fifth child, Joseph, is also extremely close with his father and has taken after his love for fitness. He graduated from California's Pepperdine University in April 2019 and has since taken up a career in residential real estate.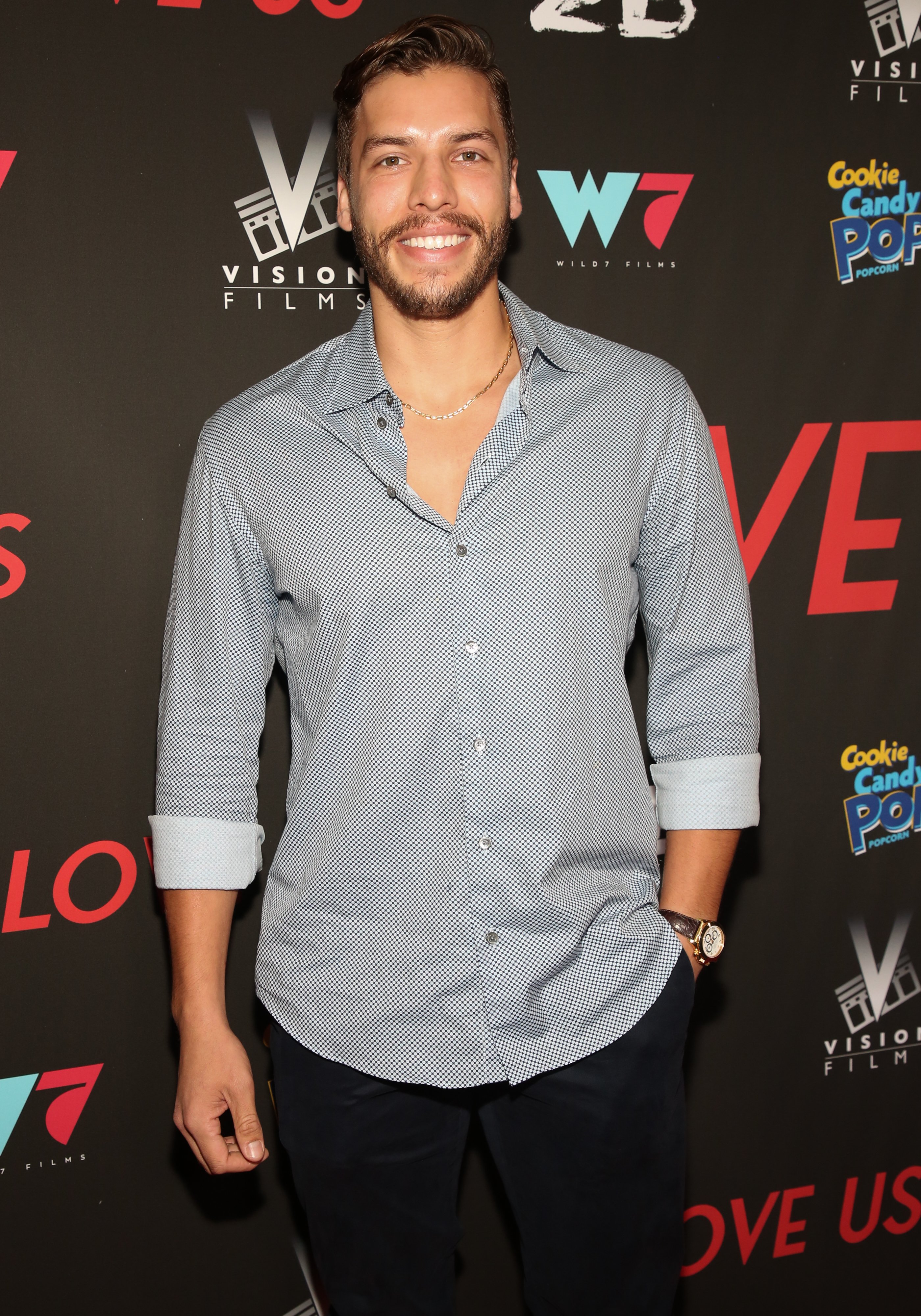 Joseph Baena attends the premiere of "I Love Us" at Harmony Gold on September 13, 2021 in Los Angeles, California | Source: Getty Images
When Schwarzenegger learned that Joseph was his son, the "True Lies" actor took up all financial responsibility. However, he cut him off after graduating college to make him more financially independent. Joseph says his dad told him:
"You go. You're on your own."
Despite the close bond between father and son, the rest of the Schwarzenegger children do not relate well with Joseph. His oldest half-sister Katherine even excluded him from her wedding to Pratt in 2019.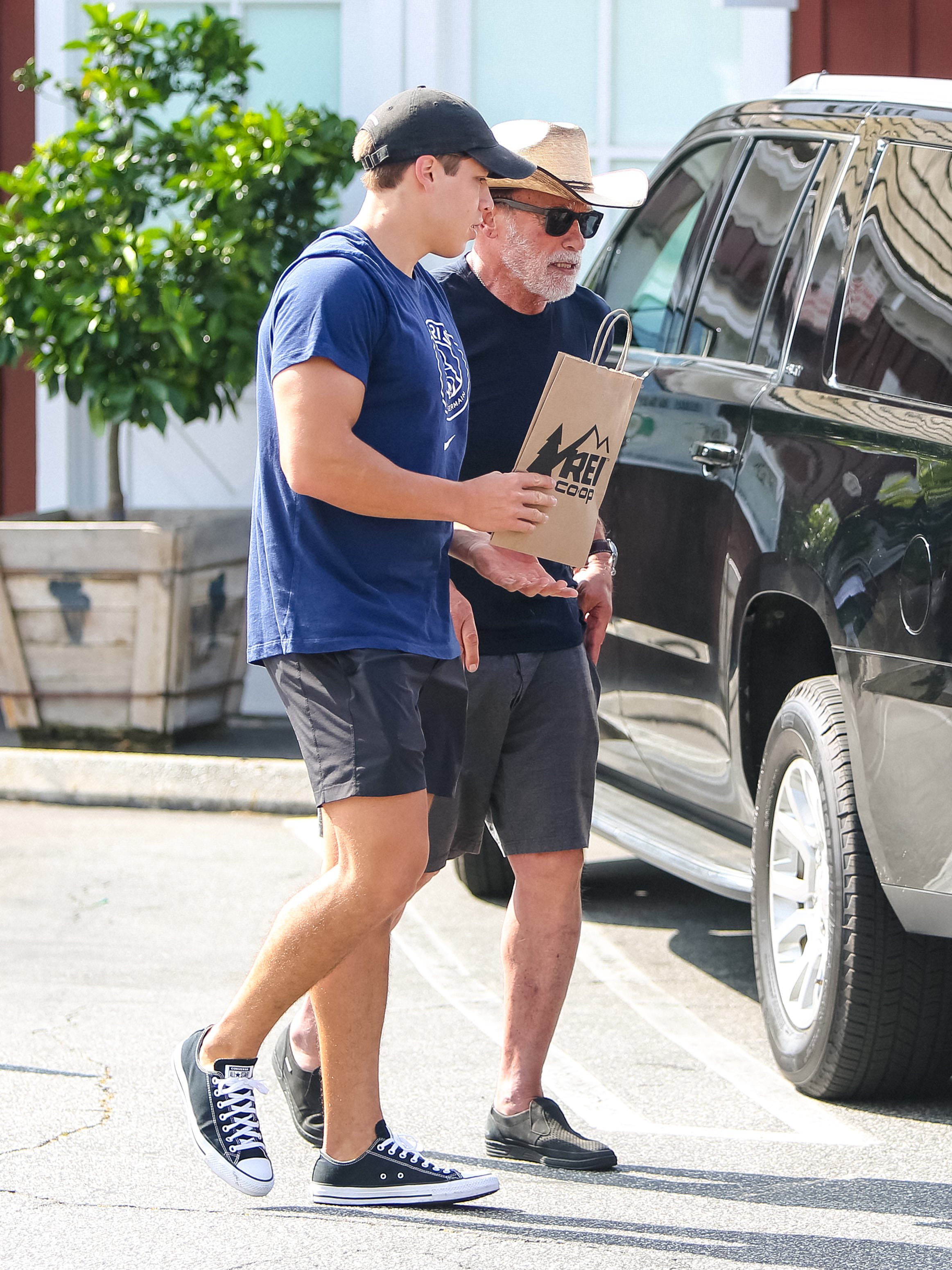 Arnold Schwarzenegger and Joseph Baena are seen on June 12, 2020 in Los Angeles, California. | Source: Getty Images
Joseph did, however, post a congratulations message on Katherine's Instagram page on her big day. Reports claim that despite Joseph following his half-siblings on social media, none of them follow him back.
However, it appears that Patrick and Joseph have cultivated a relationship after photos emerged of them hanging out and bonding over a workout session alongside Joseph's girlfriend, Nicky Dodaj.
SCHWARZENEGGER IS A DOTING GRANDFATHER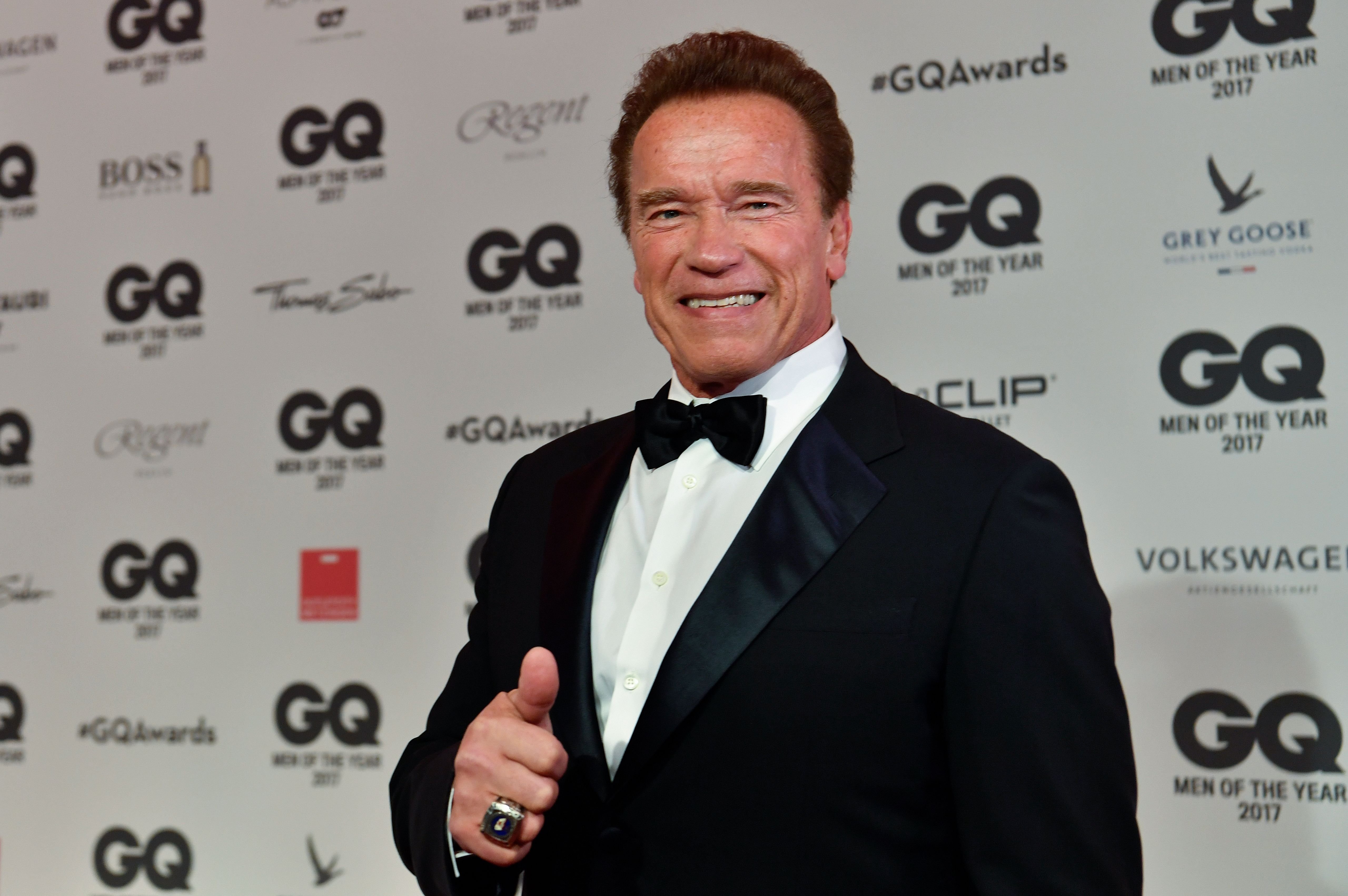 Actor and former California governor Arnold Schwarzenegger poses on the red carpet as he arrives for the GQ "Men Of The Year" awards ceremony in Berlin where he will be honoured as "Legend of the Century" on November 9, 2017 | Source: Getty Images
The actor is known to dote on his children but becoming a grandfather brought out a side of him not many knew. The star became a grandpa for the first time after Katherine and Pratt welcomed their baby girl Lyla. "I'll tell you one thing that it is the easiest thing to be a grandfather." He said, adding:
"Because they come over to the house, you play with Lyla for around an hour or two, I put her on the horse, I put her with the dog, I play with the dog, and after two hours, they leave. Over. It's fantastic, I tell you."
While he says his new role as a grandpa is fantastic and exciting, he also admits that he now feels old to think someone calls him grandfather.
Please fill in your e-mail so we can share with you our top stories!