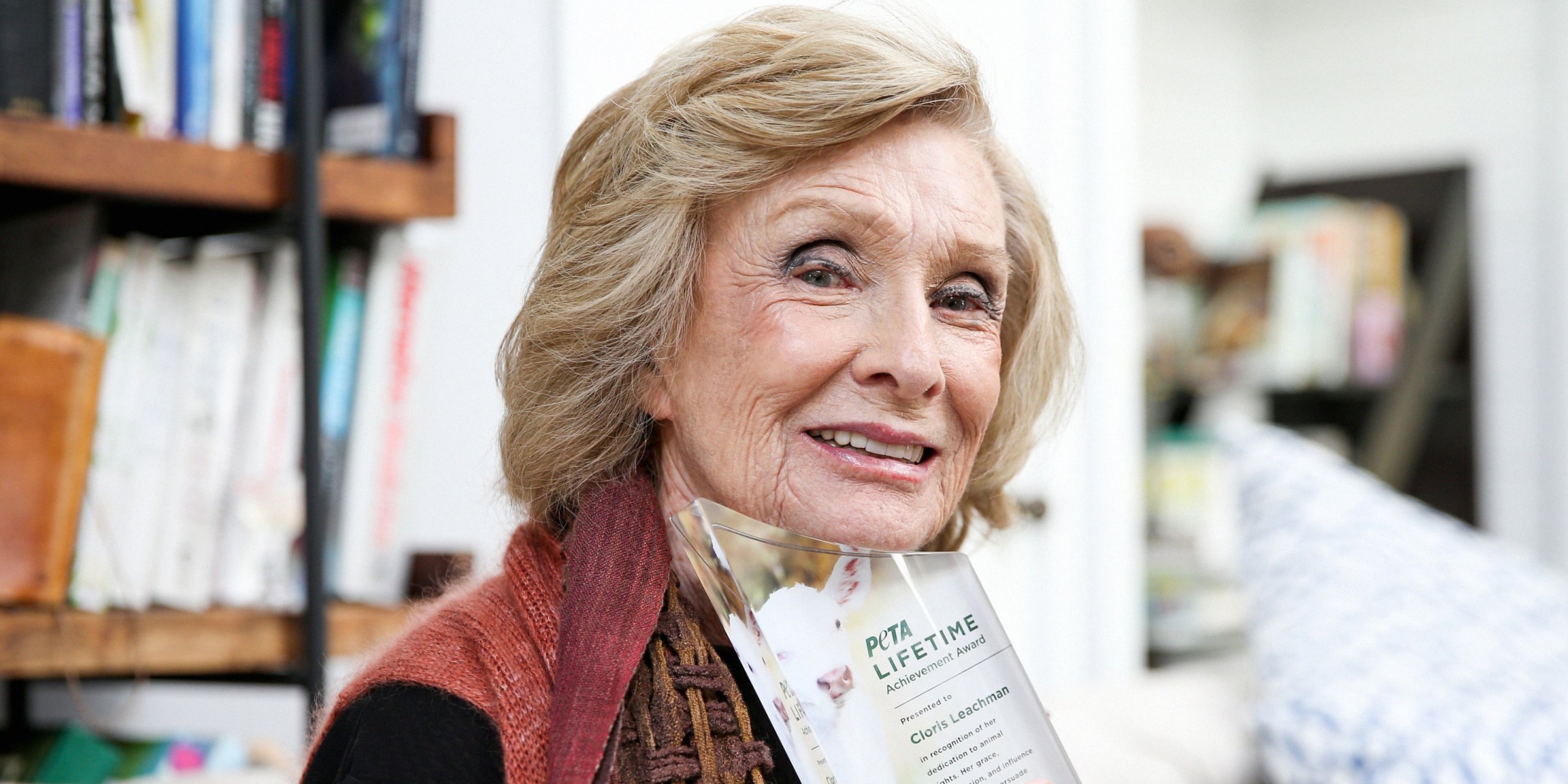 Getty Images
Cloris Leachman Was 'Madly in Love' with Her 'Once-Upon-A-Time Husband' & Fell for Him Every Time She Saw Him

Cloris Leachman once had a perfect life with her one-time husband and father of her kids, George Englund. Although their marriage ended in divorce, the actress remained in love with him for many years after.
Despite being in her eighties, Cloris Leachman has fond memories of moments of bliss she experienced during her youth. Perhaps one of her fondest memories is her time with her former husband, George Englund.
Notably, the star only ever married once in her lifetime to Englund, the father of her five children. The pair were happy together and weathered many storms as a couple, from career constraints and unfavorable shooting schedules to cheating scandals and the loss of a child.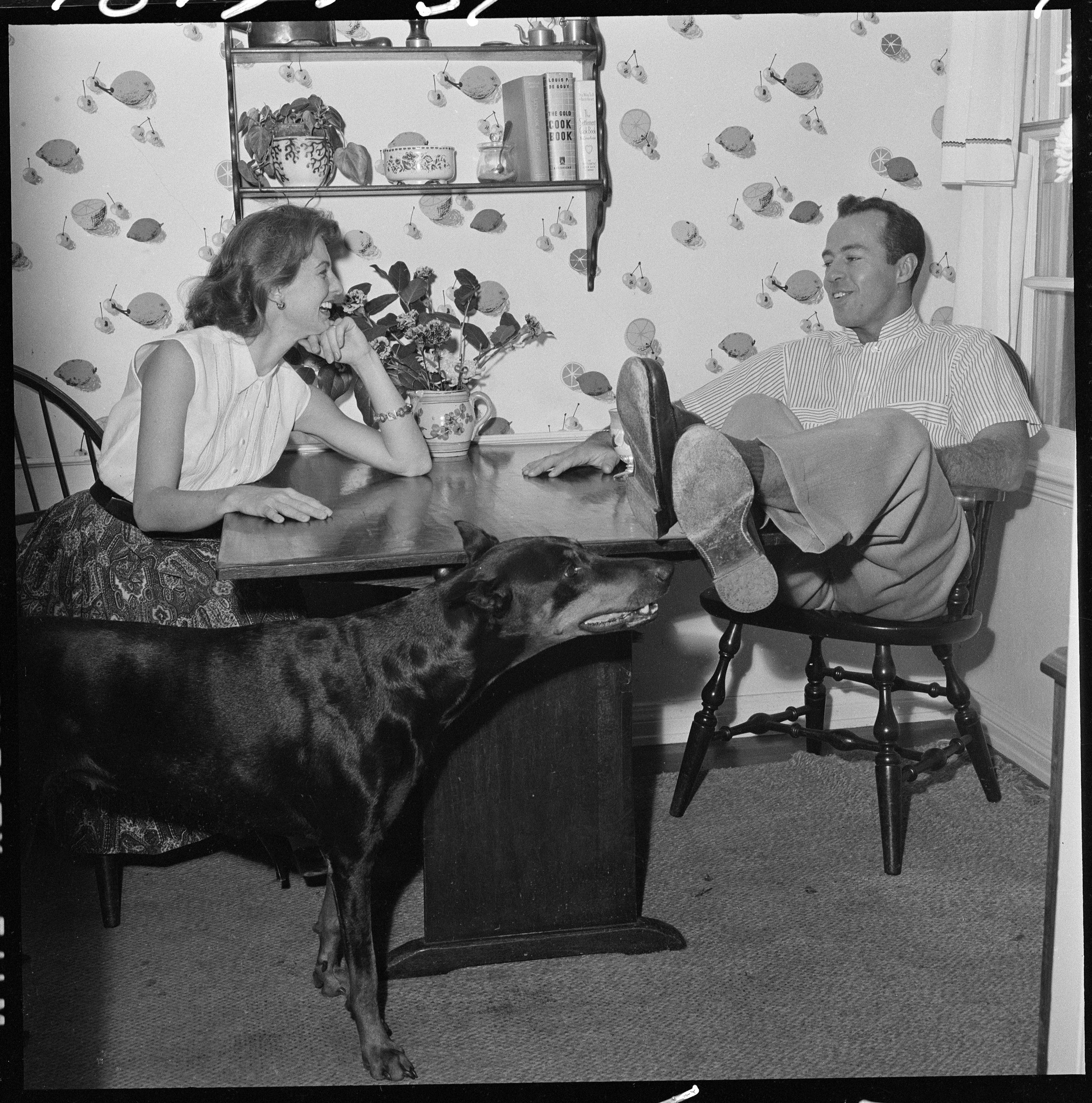 Cloris Leachman at home with her husband, George Englund. | Source: Getty Images
Yet, they kept their love intact and remained committed to each other until their divorce in 1979. After the split, Leachman admittedly enjoyed her life as a single mom so much that she never remarried, not even after losing a son in 1986.
The tragedy hit the couple hard at the time, causing them to turn to each other for support. But, while their devastating loss could indeed make them closer, Leachman revealed she, in fact, never had him far from her heart all along.
CLORIS LEACHMAN ON LOVING HER EX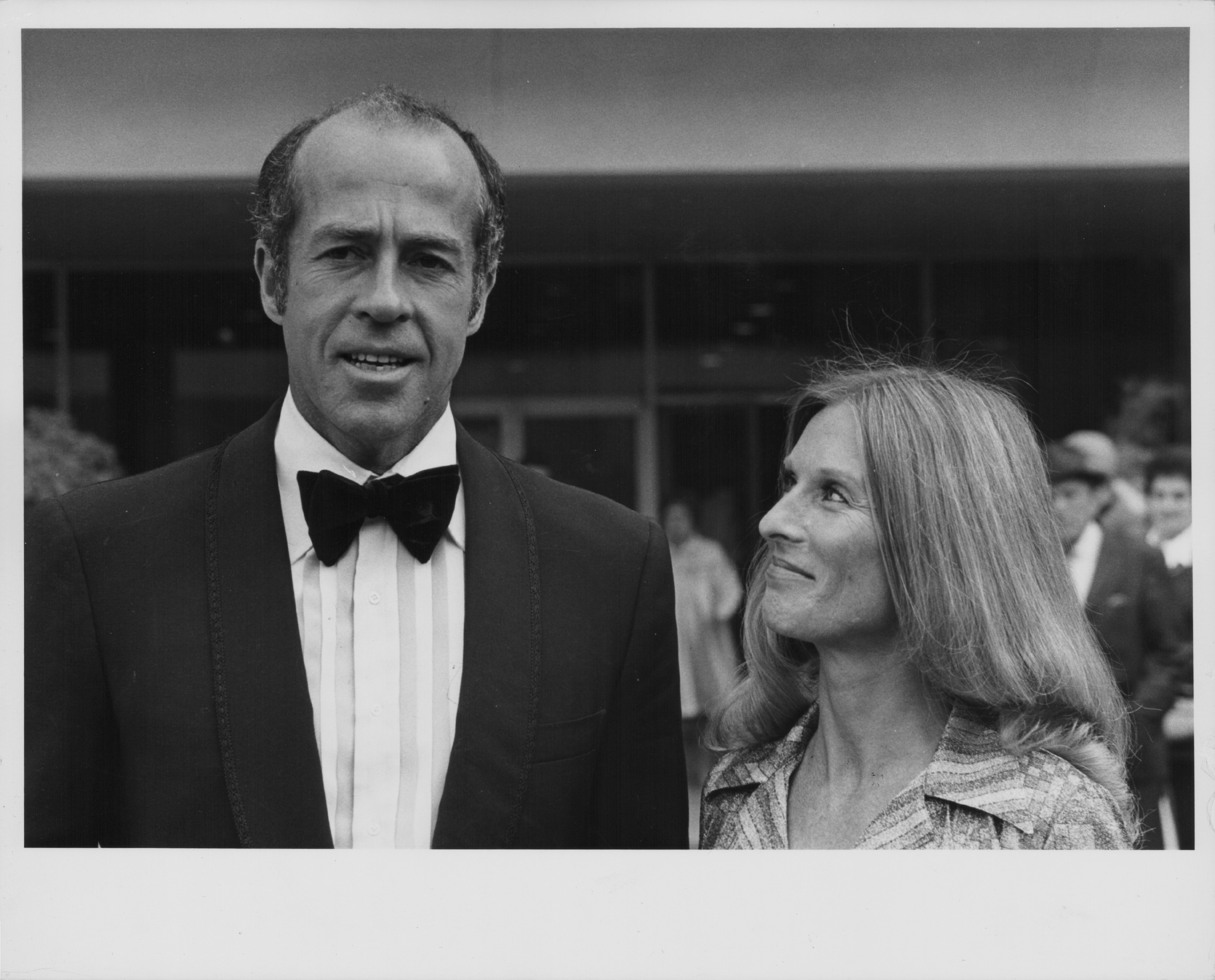 Actress Cloris Leachman with her husband George Englund attending the Television Academy of Arts and Sciences Awards, Hollywood, California, May 20th 1973. | Source: Getty Images
Leachman has been open about her love for ex-husband Englund and how much she adored him. Twenty-six years after their divorce, the star granted an interview, where she went candid about being in love with her "once-upon-a-time" husband.
The star stated how much she hated referring to Englund as her ex, as it gave the perception that she was done with him. Going further, she shared how much she hated the idea of being wrong, saying:
"I don't like to have been so wrong as to have an ex. I adore him. I'm still madly in love with him. I still fall in love with him every time I see him again. I really do. It's just an amazing chemistry."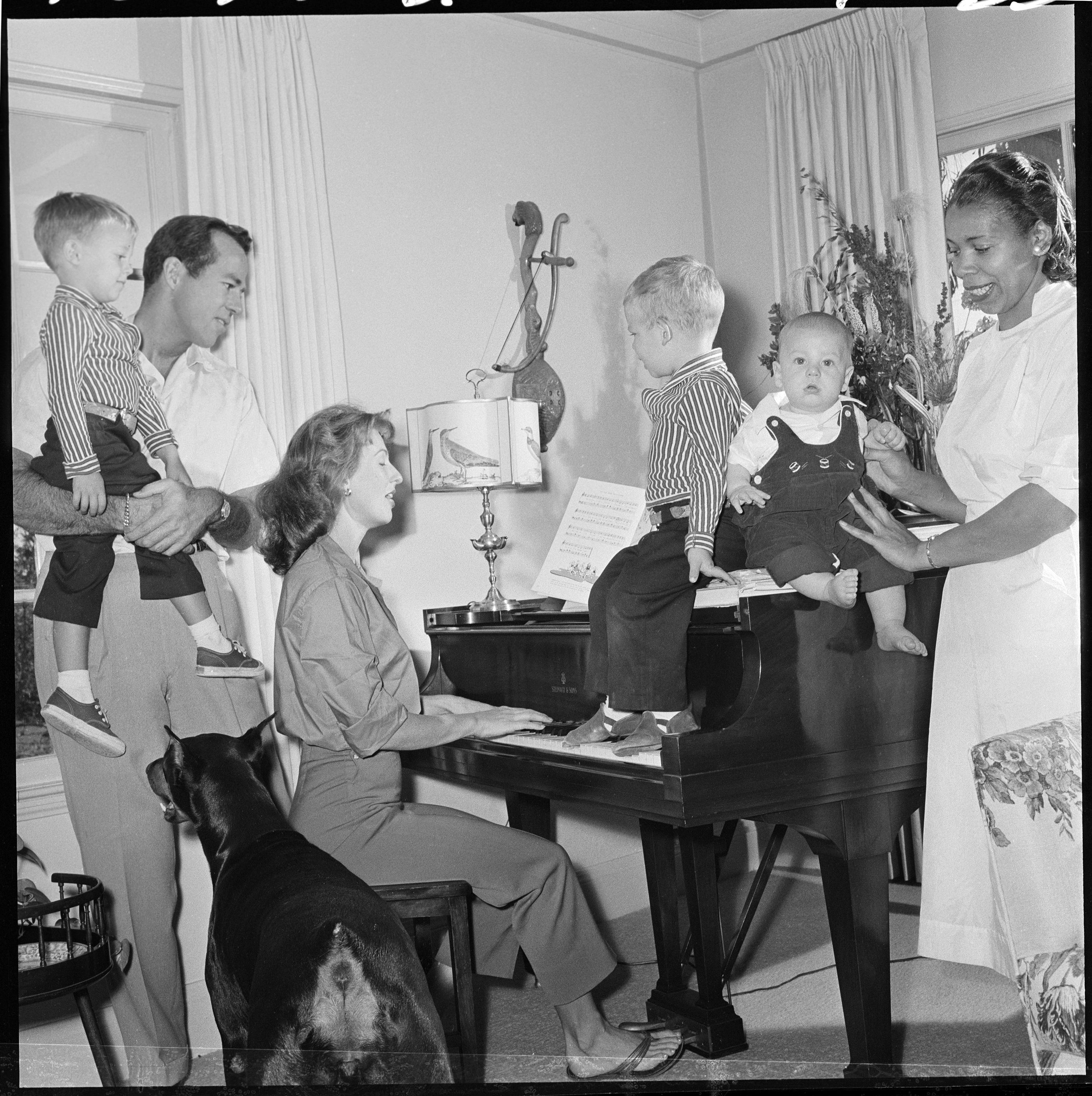 Cloris Leachman with her husband, George Englund and their children. | Source: Getty Images
Leachman and Englund were married for about twenty-five years and welcomed five children. One of their kids, Bryan Englund, passed away in February 1987 in his room at a YMCA in New York City after passing out from a suspected overdose. Before his demise, he was a 30-year-old aspiring actor, determined to follow in his parent's footsteps.
LEACHMAN SUFFERED ANOTHER LOSS IN 2017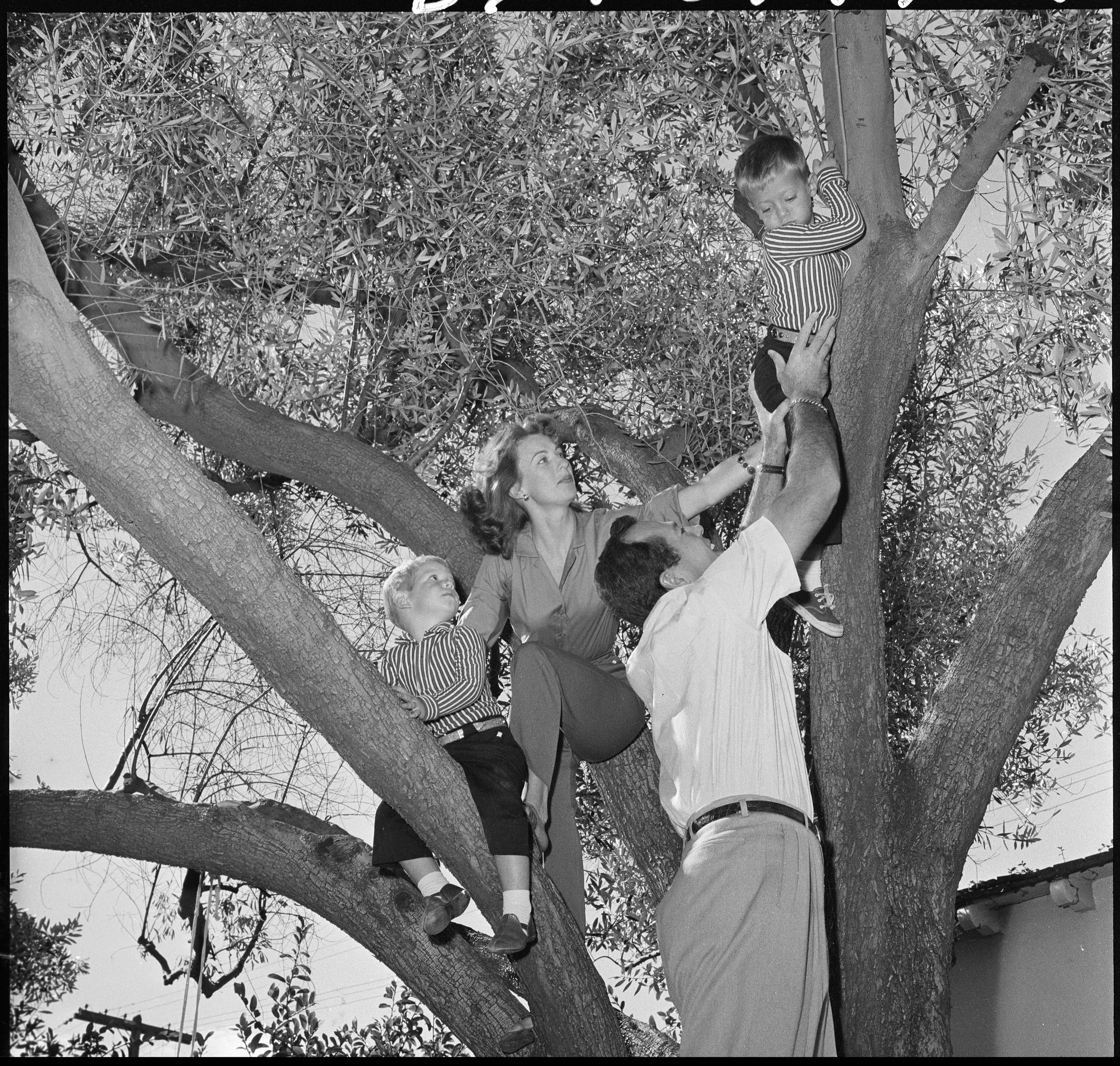 Cloris Leachman with her husband, George Englund and sons Bryan and Adam. | Source: Getty Images
In 2017, thirty years after losing her son, Cloris Leachman faced the loss of another person dear to her—her former husband. The author and director died in September that year at his home in Palm Springs, California, following a fall.
He left behind his four remaining children with Leachman and two other kids with his second wife, Bonnie Graves. Like Leachman, Englund resolved to stay single and enjoy life as a single dad following his second failed marriage. Hence, he had no spouse at the time of his demise at 91.
Four years after losing the love of her life, Leachman also died from a stroke, otherwise termed cerebrovascular accident listed as her cause of death. Her death certificate also revealed she battled the coronavirus in the days leading to her death.
STAYING STRONG UNTIL THE END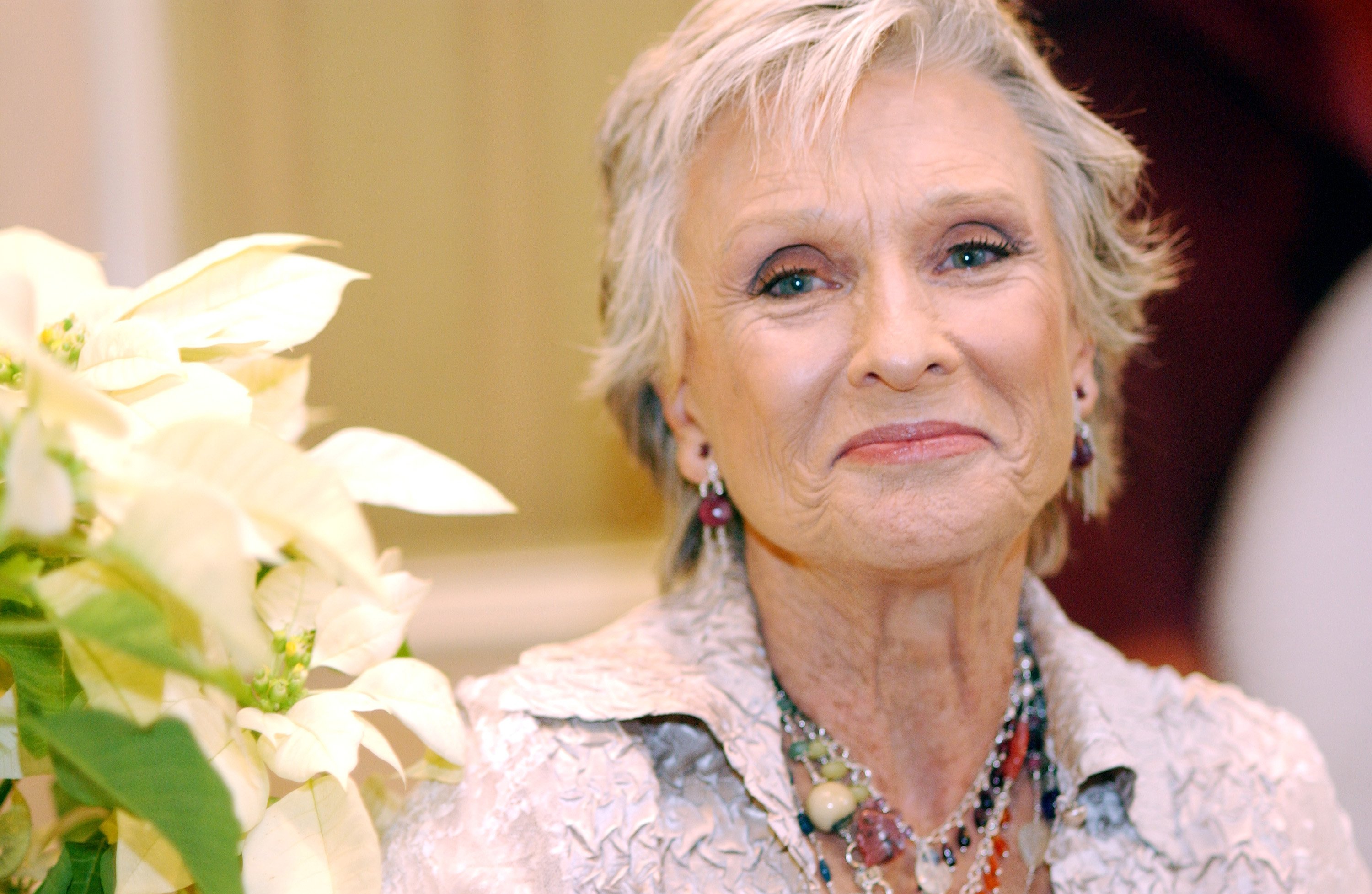 Cloris Leachman during "Spanglish" Press Conference with Adam Sandler, Tea Leoni, James L. Brooks, Paz Vega and Cloris Leachman at Four Seasons Hotel in Los Angeles, California, United States. | Source: Getty Images
Notably, the legend lived a fulfilled life, having watched four of her kids grow into successful adults. Additionally, she remained a mainstay in the entertainment world, taking on iconic roles in movies and television shows until her death at 94.
Some of her later on-screen appearances in her old age include "American Gods" and "Dancing With the Stars." Her appearance on "DWTS" at 82 especially stirred the tides, as it made her the oldest person ever to compete in the reality competition show.
Many believe the actress took on the challenge to prove to director Flau Blücher that she was still fit and could take on anything. A year prior, the director reportedly turned her down for a role on the Broadway musical production of "Young Frankenstein," saying she was too old.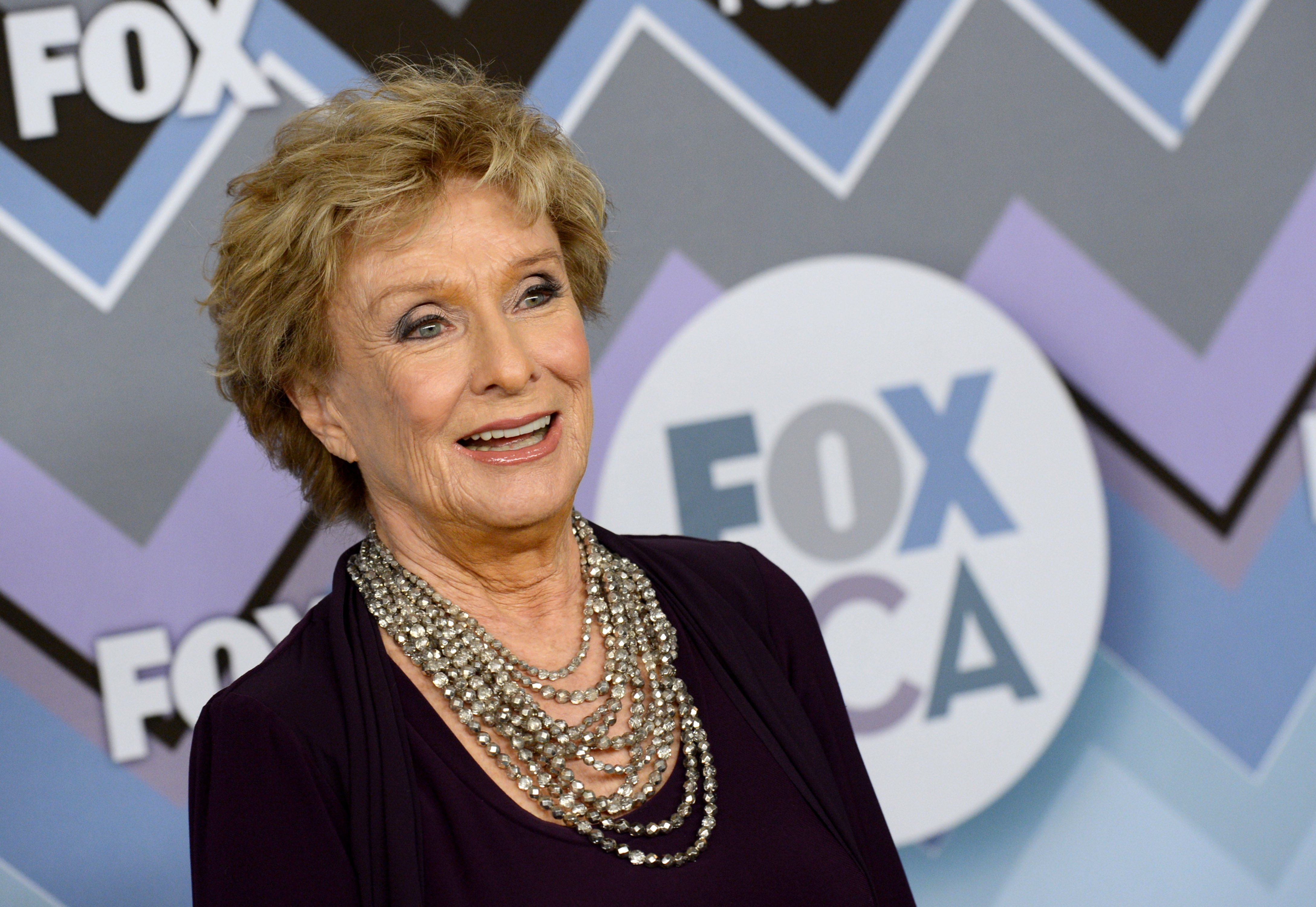 Actress Cloris Leachman arrives at the FOX All-Star Party at the Langham Huntington Hotel on January 8, 2013 in Pasadena, California. | Source: Getty Images
The director was quoted as saying he did not "want her to die on stage," which was a massive blow to the Hollywood legend. Although Leachman did not emerge as the "DWTS" winner that year, her appearance proved Blücher wrong.
She went on to snag more movie and TV roles, scoring her eighth Emmy win in 2011 for her guest appearance on "Raising Hope."
Despite her supposed grievance against Flau Blücher, Cloris Leachman lived her last days in harmony, reaching forgiveness and keeping her energy strong until her demise.
CLORIS LEACHMAN LED A WONDERFUL LIFE
Actress Cloris Leachman poses for a portrait in 1982 in Los Angeles, California. | Source: Getty Images
Leachman considers herself fortunate to have lived a life she was proud of. Before her death, the TV idol granted an interview, admitting to living a wonderful life. She divulged:
"I have a wonderful life. I wish it for everybody who would like to have a wonderful life, to be doing wonderful stuff with wonderful creative people."
Who wouldn't cherish such a life, with a successful career, excellent health well into her eighties, four surviving kids, and seven grandchildren?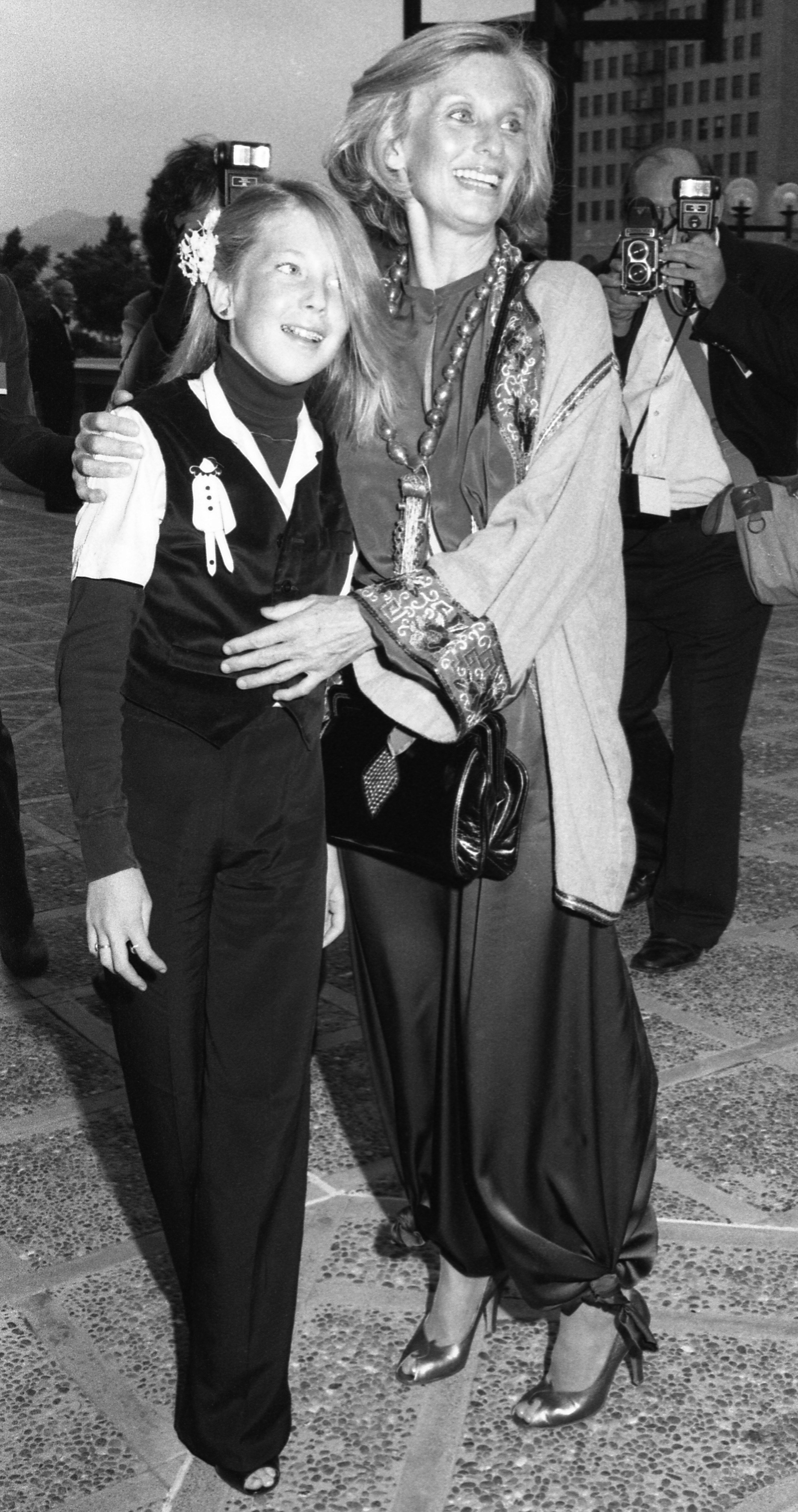 Actress Cloris Leachman and her daughter Dinah attend the 30th Annual Emmy Awards on September 17, 1978 at the Pasadena Civic Auditorium in Pasadena, California. | Source: Getty Images
Her surviving kids, including sons Morgan Englund, Adam Englund, George Englund, and daughter Dina Englund were on hand to bid Leachman her last farewells before her passing. Her only daughter, Dinah, remained by her bedside through those final days.
Following Leachman's passing, her remains were cremated and kept at her daughter's home in Encinitas, California. Cloris Leachman certainly enjoyed a life filled with love, happiness, and fulfillment both in her career and personal life.
To date, family, co-stars, and fans who grew up watching the talented entertainer on TV remember her as the big-hearted angel she was. Perhaps the star would finally get the "storybook" ending she craved and someday reunite with the love of her life.
Please fill in your e-mail so we can share with you our top stories!