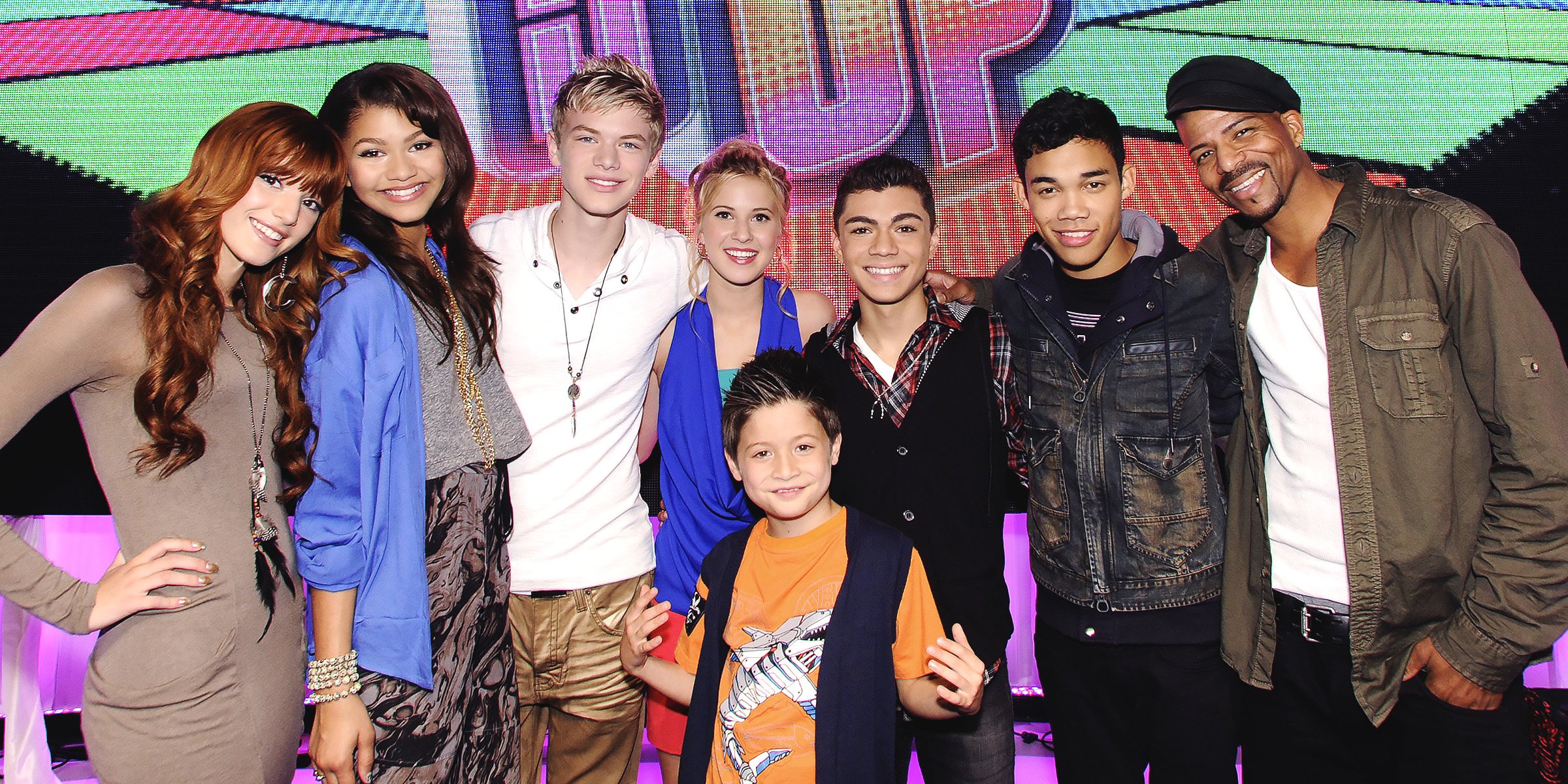 Getty Images
'Shake It Up' Cast – Where Are the Stars of the Show Now?

The "Shake It Up" cast had multiple talented actors. Most of them, including Zendaya and Bella Thorne, is still in showbiz, but one chose politics as their career.
Created by Chris Thompson, Disney Channel's "Shake It Up" ran from 2010 to 2013, and it followed best friends CeCe (Thorne) and Rocky (Zendaya) as they tried to become professional dancers.
It's been almost a decade since the show's finale, and some of the main actors have become Hollywood stars. Read on and learn what the "Shake It Up" cast is up to now.
BELLA THORNE AS CECE JONES
CeCe Jones, the street-smart dancer played by Bella Thorne, was one of the two main characters in "Shake It Up." Although the TV series helped catapult Thorne's fame in the entertainment industry, she admitted that leaving Disney Channel gave her independence.
Thorne found herself and stopped listening to those who kept telling her she needed to be a certain way. To fit the "innocent Disney appeal," she would talk with a higher voice in interviews.
In 2014, she began getting roles in different films and TV series, including "Blended," "The DUFF," "Famous in Love," "You Get Me," and the horror film "Amityville: The Awakening."
ZENDAYA AS ROCKY BLUE
CeCe's best friend was Rocky Blue, played by Zendaya. The actress described her "Shake It Up" character as a sweet and quiet girl who kept looking out for her friends and loved studying and dancing. However, Zendaya and Thorne weren't always friends.
Zendaya might have worked on other Disney Channel projects, including "Good Luck Charlie" and "KC Undercover," but she achieved mainstream fame as MJ in the Marvel Cinematic Universe's "Spider-Man" trilogy.
After releasing music and starring in "The Greatest Showman" alongside Zac Efron and Hugh Jackman, Zendaya landed her most successful role to date: Rue in "Euphoria," which won her a Primetime Emmy Award.
ROSHON FEGAN AS TY
Another former "Shake It Up" cast member is Roshon Fegan, who portrayed Ty, Rocky's older brother, in the Disney Channel TV series. However, Fegan has proven he is an all-around artist.
Apart from appearing in "Greenleaf" and providing his voice for Elbone in multiple "Dragons: Rescue Riders" projects, he competed in "Dancing with the Stars" season 14 alongside Chelsie Hightower, and they finished in the top six.
While Fegan's acting career has been outstanding, he confessed he always wanted to be a musician. He began working with Disney mainly to make music, but it was not what the company highlighted at the time. Nowadays, he focuses on his career as a rapper and goes by Roshon.
ADAM IRIGOYEN AS DEUCE
Adam Irigoyen, who played Ty's know-it-all friend Deuce, has also kept himself active in showbiz after leaving "Shake It Up." After getting minor roles in "2 Broke Girls," "Growing Up and Down," and "KC Undercover," he had a recurring part in "The Fosters."
However, his longest and most successful role has been Ray in "The Last Ship," which he held from 2015 to 2018. Judging by Irigoyen's Instagram account, he knows how to have fun.
He has been in a relationship for over three years with Bielle J. Honorat, has a dog called Nala, and loves traveling with his girlfriend and friends. In early June 2022, they spent a few days in Cartagena, Colombia.
DAVIS CLEVELAND AS FLYNN
Davis Cleveland was among the youngest "Shake It Up" cast members. He portrayed Flynn, CeCe's younger brother. In September 2012, Cleveland made headlines for raising awareness for the Cystic Fibrosis Foundation.
When the show ended in 2013, Cleveland was 11. Still, he kept landing acting gigs in "Rizzoli & Isles," "Rufus" and one sequel, and "Legendary Dudas."
However, Cleveland has mainly focused on his school life. Before graduating high school in 2020, he was part of the cross country and track teams. He also does Jiu Jitsu and now studies at Texas A&M University.
KENTON DUTY AND CAROLINE SUNSHINE AS GUNTHER AND TINKA HESSENHEFFER
The final two members of the "Shake It Up" cast were Kenton Duty and Caroline Sunshine, who portrayed twin siblings Gunther and Tinka Hessenheffer – CeCe and Rocky's rivals.
Duty, who has done everything from writing and producing to acting and even directing short films, revealed he came up with their characters' accents. He is married to Mosley Agin, and they had a podcast titled "Relationship Goals."
Sunshine took a different career path. She and Duty had great chemistry on the show, and although she worked in "Go Four Broke" and "Mommy, I Didn't Do It," after "Shake It Up's" finale, she got a job as a press assistant at the White House in 2018.
ZENDAYA AND BELLA THORNE WERE NOT FRIENDS AT FIRST
Returning to Zendaya and Bella Thorne's feud, Thorne revealed they were "kind of forced" to compete against each other while working in "Shake It Up," which understandably affected their relationship. Thorne added:
"We wanted to love each other, but yet we were constantly being put against each other. It was, 'Who's better at this?' and 'Who's better at that?'"
During season two, they had a heartfelt conversation on a sound stage that changed their relationship's dynamic, and they became best friends. Nowadays, Thorne is a fan of Zendaya and is glad she's getting the attention she deserves. Way to go!
Please fill in your e-mail so we can share with you our top stories!