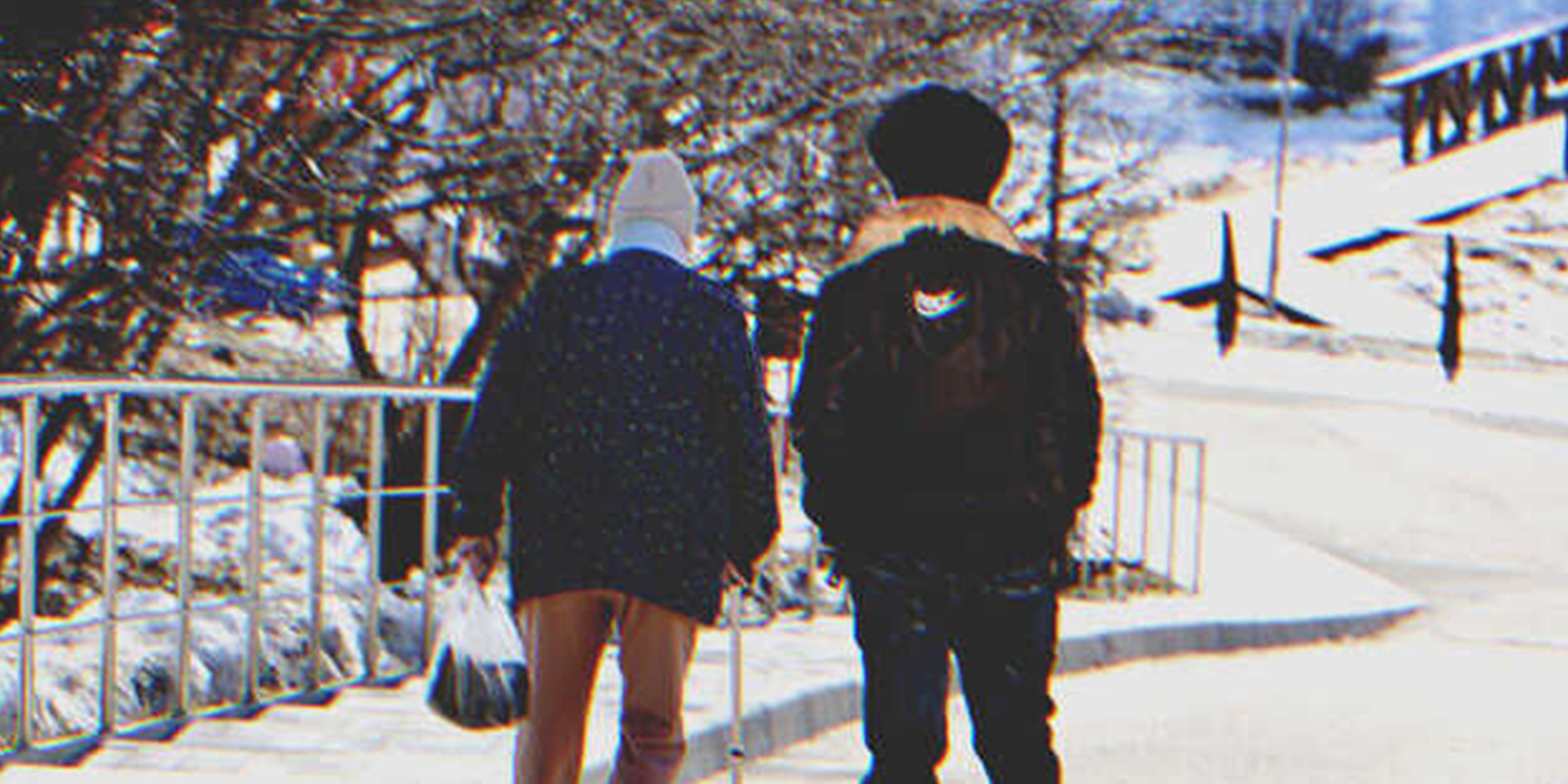 Shutterstock
Grandma Sends Birthday Invite to Wrong Person, Ends up Celebrating It with Black Guy Twice Younger — Story of the Day
All Emma wanted for her 70th birthday was to have a quiet lunch with her grandson, who would be visiting after years. However, when she saw a black man enter her house instead, she was about to discover a surprising secret.
Emma Walker had a family of four successful children, two grandchildren, and a third one on the way. And yet, she understood what it was to be truly lonely.
Emma stood by the window, and it felt like the coldness outside had broken through the walls and gripped her heart.
"Where did I go wrong?" she wondered, looking up to the skies for a sign.
It wasn't easy to stand through 70 years worth of memories flashing before her eyes. It was hard to remember that before Emma was a mother whom her children abandoned, even before she was a widow or a wife, she used to be a little girl.
The most striking thing she remembered from those days were the long Sunday afternoons in her grandmother's house relishing her trademark delicacy: roast duck.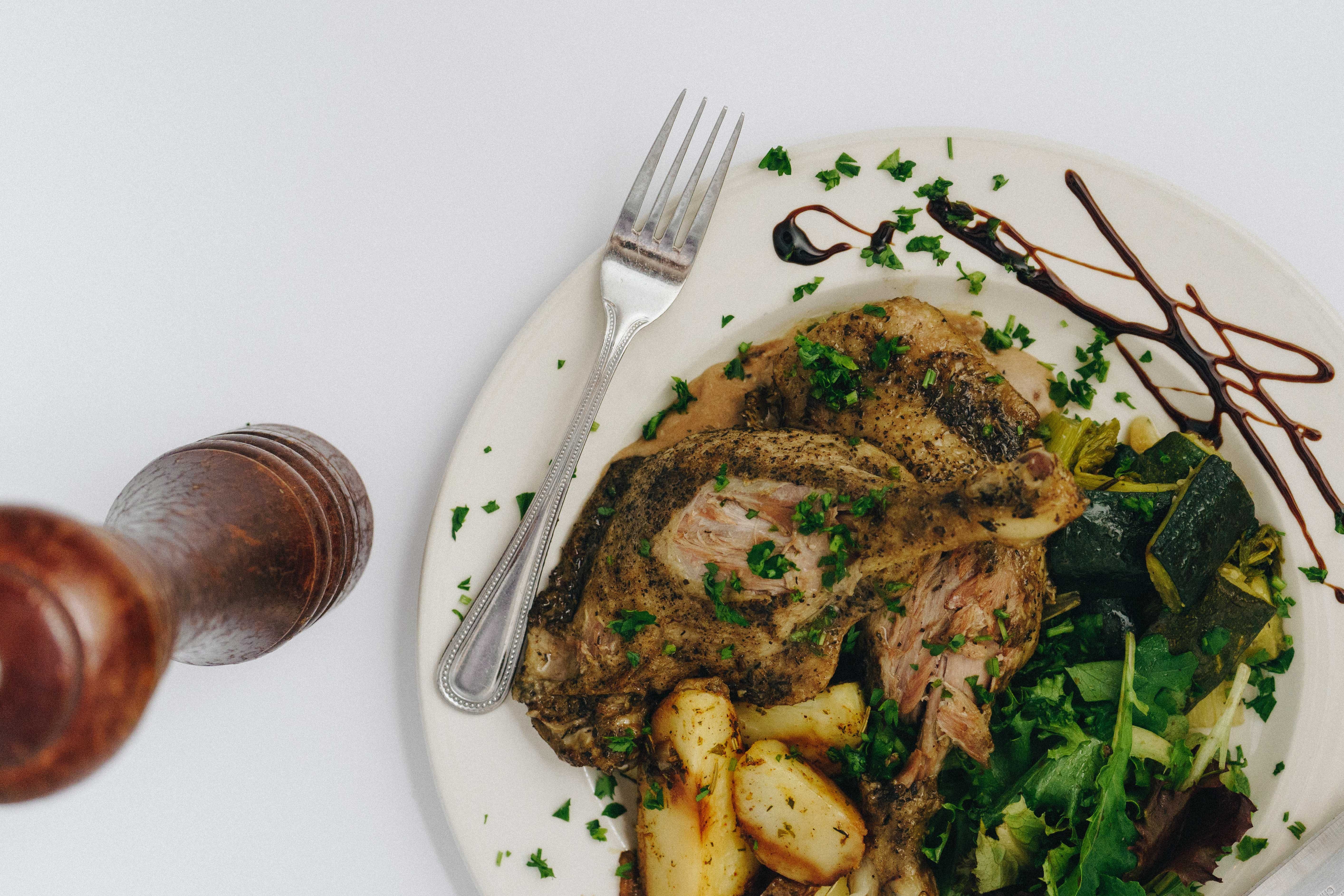 For illustration purposes only. | Source: Pexels
She could almost smell the warm spices and butter as she thought of the dish. At that moment, she knew she had to recreate it.
"And tomorrow is the perfect occasion for it," she thought.
She grabbed her phone and browsed her contacts to find her grandson's name. Her eyes lit up as she saw the name Steve, and she began typing him a text.
This is Meemaw. How have you been, my sweet boy?
I don't know if you remember, but tomorrow I turn 70. And I would love you to come for a nice little birthday lunch.
It's been really long since I've seen you, and it would be nice to catch up again.
Only if you are not busy, of course.
It took her a long time to type the heartfelt message and address, and she couldn't wait to hear back.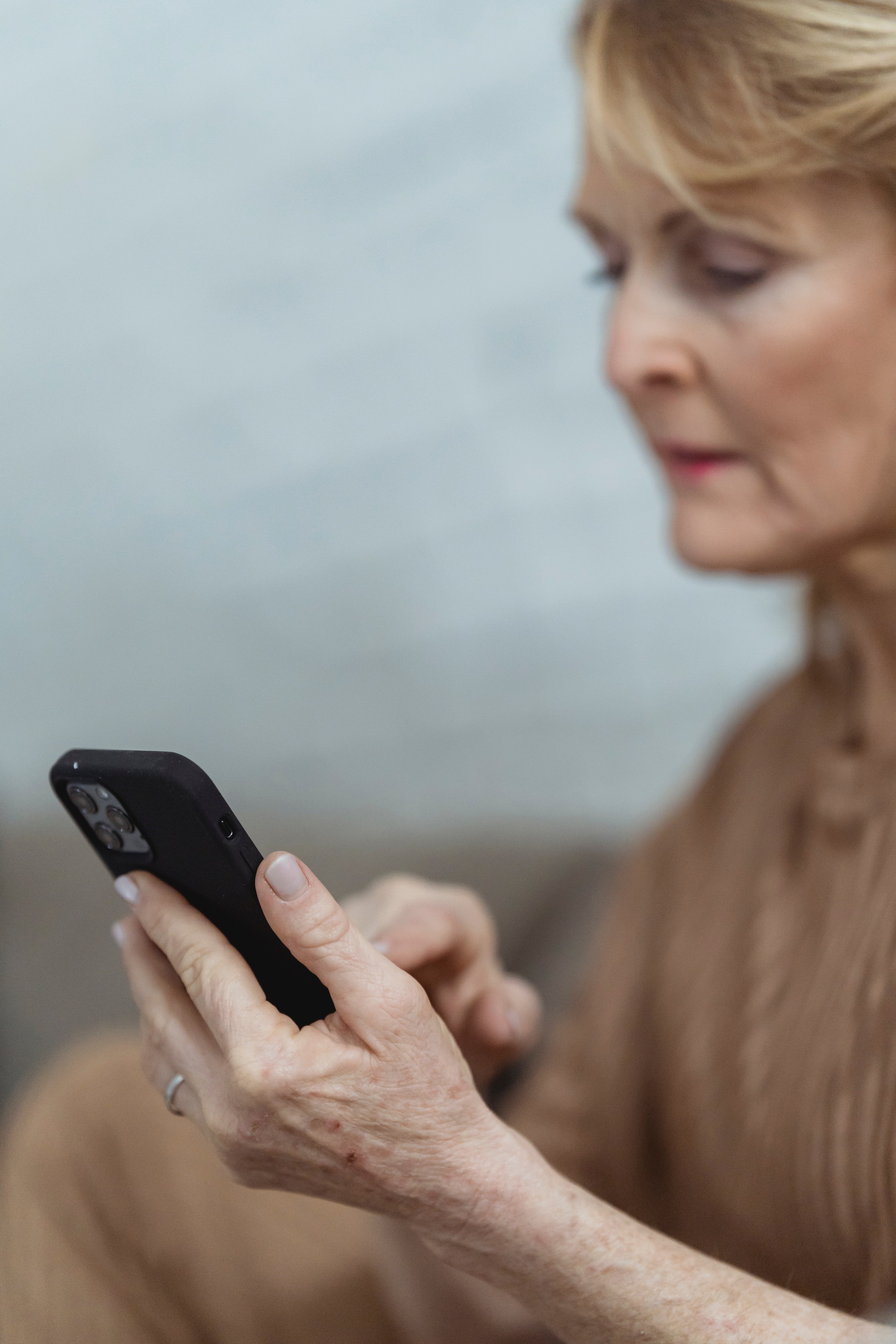 For illustration purposes only. | Source: Pexels
Of all her family members, Steve was the only one she had been in touch with over the years. Even though they had only communicated via occasional short texts, it meant the world to Emma.
That's why Steve was the only one she wanted to celebrate her milestone with.
'Did I go overboard in inviting him? What if he doesn't want to see me? What if he stops talking to me altogether?'
Steve typically responded promptly. But for some reason, he hadn't texted back all day.
Just as Emma was about to retire to bed, her phone buzzed.
'Of course, I'll be there. Can't wait to finally see you!'
Emma was ecstatic. She could barely sleep that night.
The following morning, she went out and bought the freshest vegetables and meat she could find. 'Only the best for my Steve,' she thought.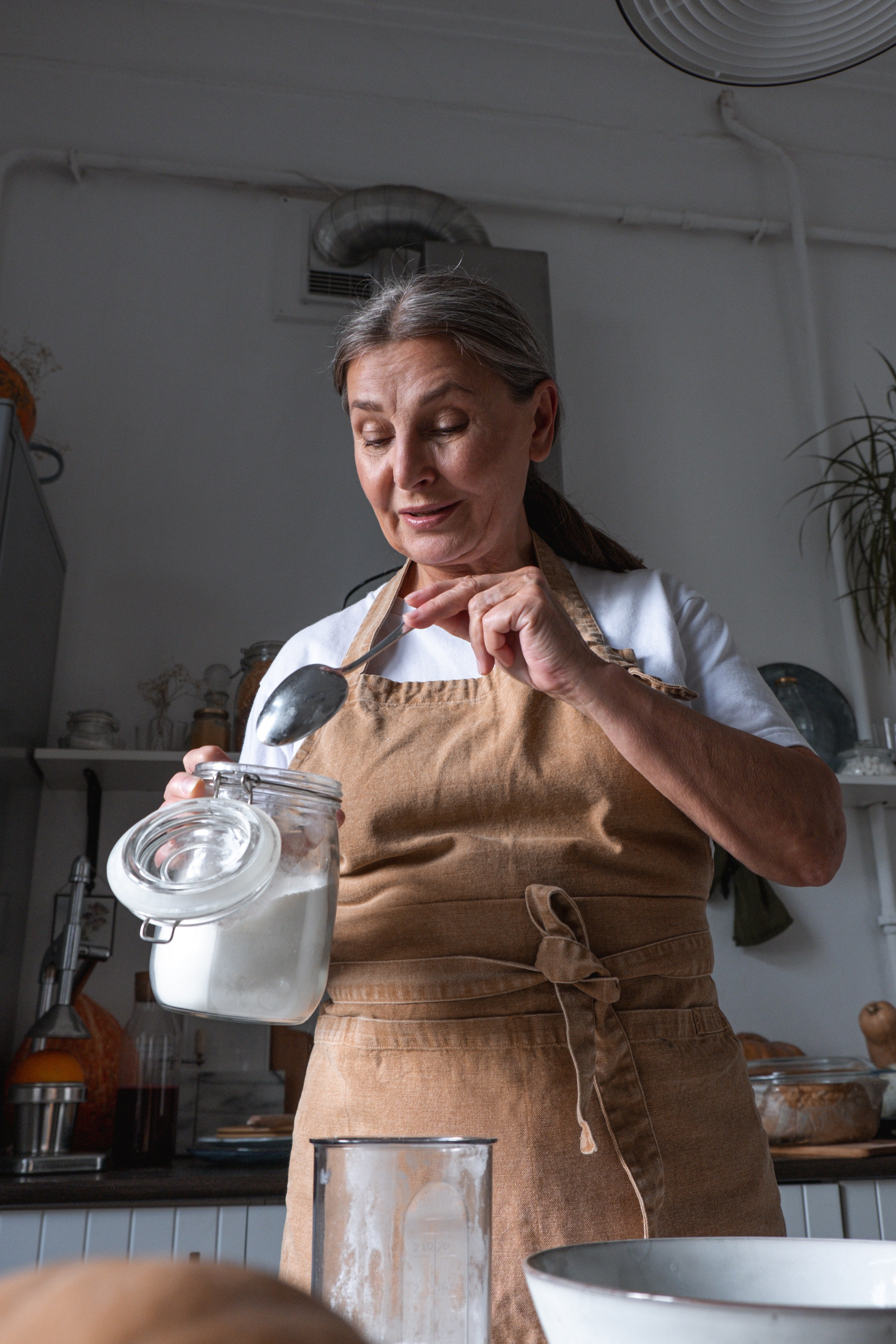 For illustration purposes only. | Source: Pexels
The entire morning went by in elaborate preparations. Emma had managed to dress up, and before getting to the final touches on the pie, she decided to open the door and leave it ajar. She had a weakened sense of hearing and didn't want Steve to be left waiting at the door.
A few minutes before noon, she heard the doorbell. "Come right in. Meemaw is in the kitchen!"
Emma turned and prepared herself to break into a big embrace. But to her shock, it wasn't Steve. Instead, it was a black man she had never seen before. He would have barely been half her age.
Emma let out a shriek before gathering herself and questioning the stranger.
"Who are you, and why did you let yourself inside?"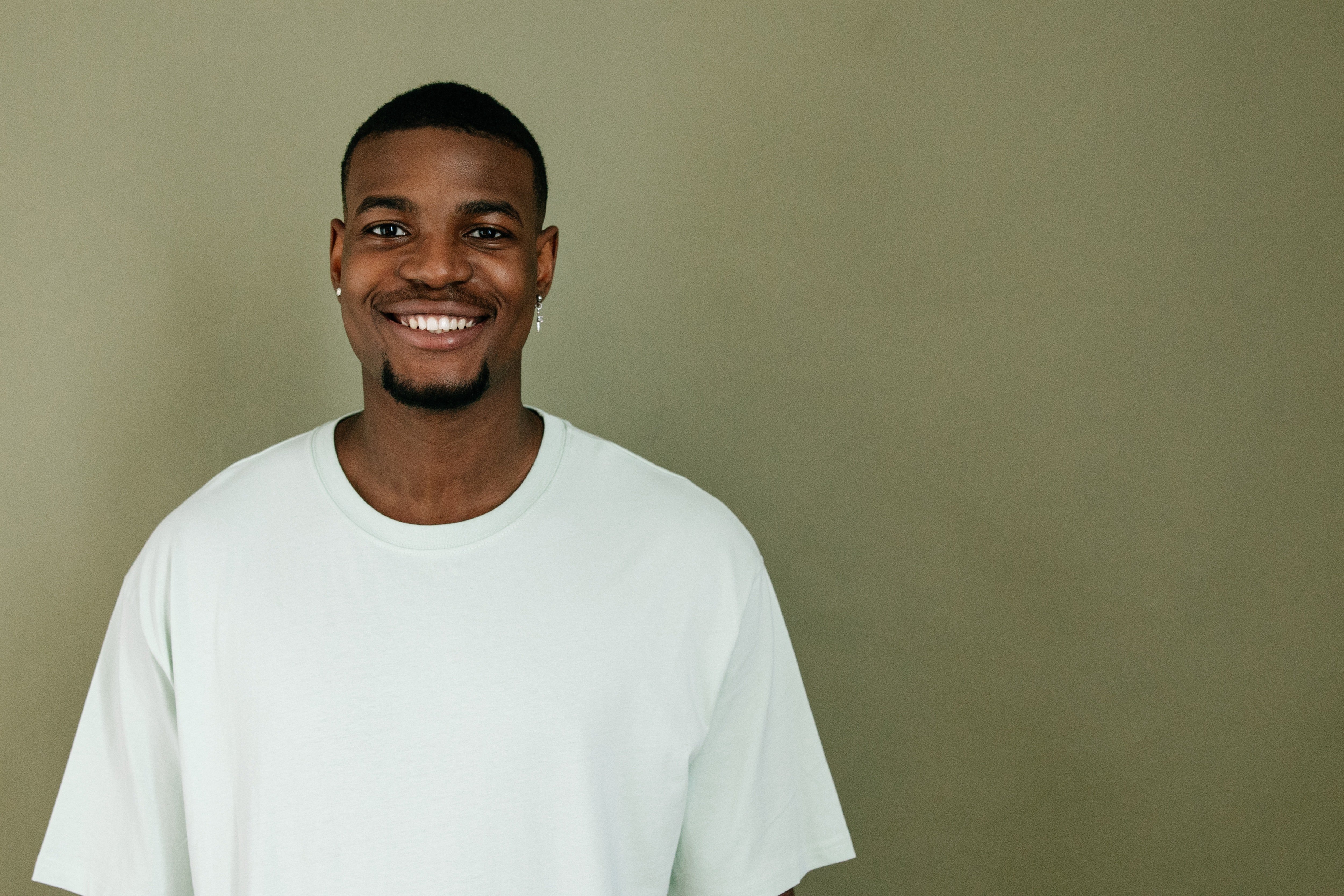 For illustration purposes only. | Source: Pexels
"Meemaw," the young man said. "Please don't be afraid. I would never harm you. My name is Sam."
"Why did you call me meemaw?" Only Steve called her meemaw.
"Because I'm the person you've been texting with. I'm sorry, but I'm not Steve. I've only been posing as him."
Emma was staring at the young man, confused. "Ma'am, your grandson may have changed his phone number a year ago."
"Why would you pretend to be my grandson all this while? I don't even know you!"
"I can understand your shock. To be honest, even I can't believe I would do something like this. And for what? Just to have someone to talk to? Just to have someone ask me basic things like whether I had food or send me home remedies when I fell ill? I've never known anybody who cared for me this way."
Sam was choking up. Emma still didn't know the whole story, but somehow, she trusted the sincerity in the boy's eyes and words.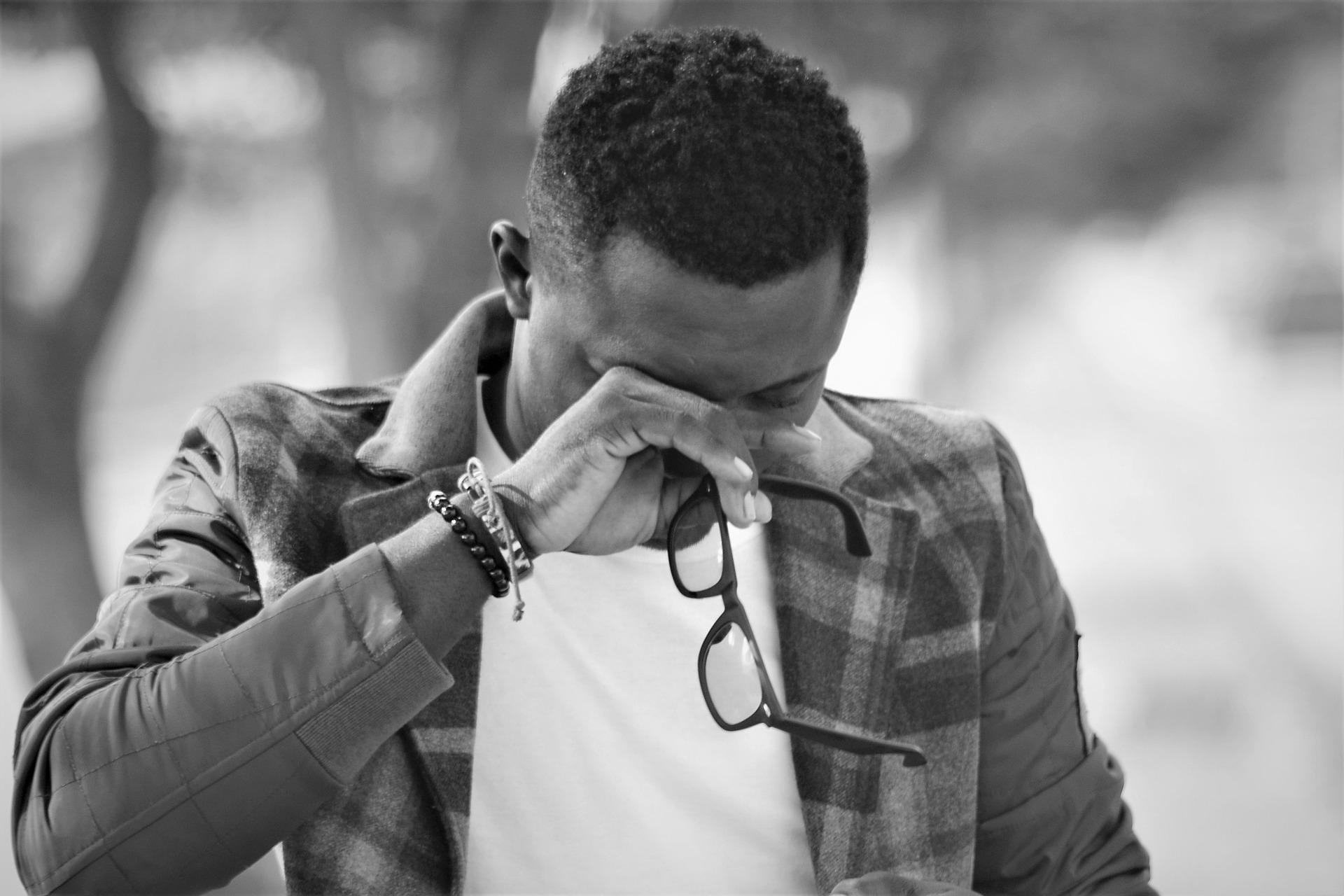 For illustration purposes only. | Source: Pixabay
She offered him a glass of water. "Sit down, Sam. Take a breath, and tell me everything."
Sam settled down and revealed that he was an orphan who had been moved from family to family, house to house. For as long as he could remember, he had never found a steady home or anyone to call his own. He was homeless and felt truly lonely in the world.
"So when I had the opportunity to speak with someone who cared, I grabbed it, knowing full well that it wasn't real. But yesterday, when you invited me for your birthday, I knew I had to see you and tell you the truth. I'm so sorry, ma'am."
Emma had tears in her eyes. For the first time in years, she had come across someone who was as alone as her.
"Well, Sam, it hurts. It hurts that my so-called relationship with the only family member I thought still talked to me was a lie. I did wonder why Steve had suddenly started texting me back and being so kind since the last year. This explains it. And it hurts."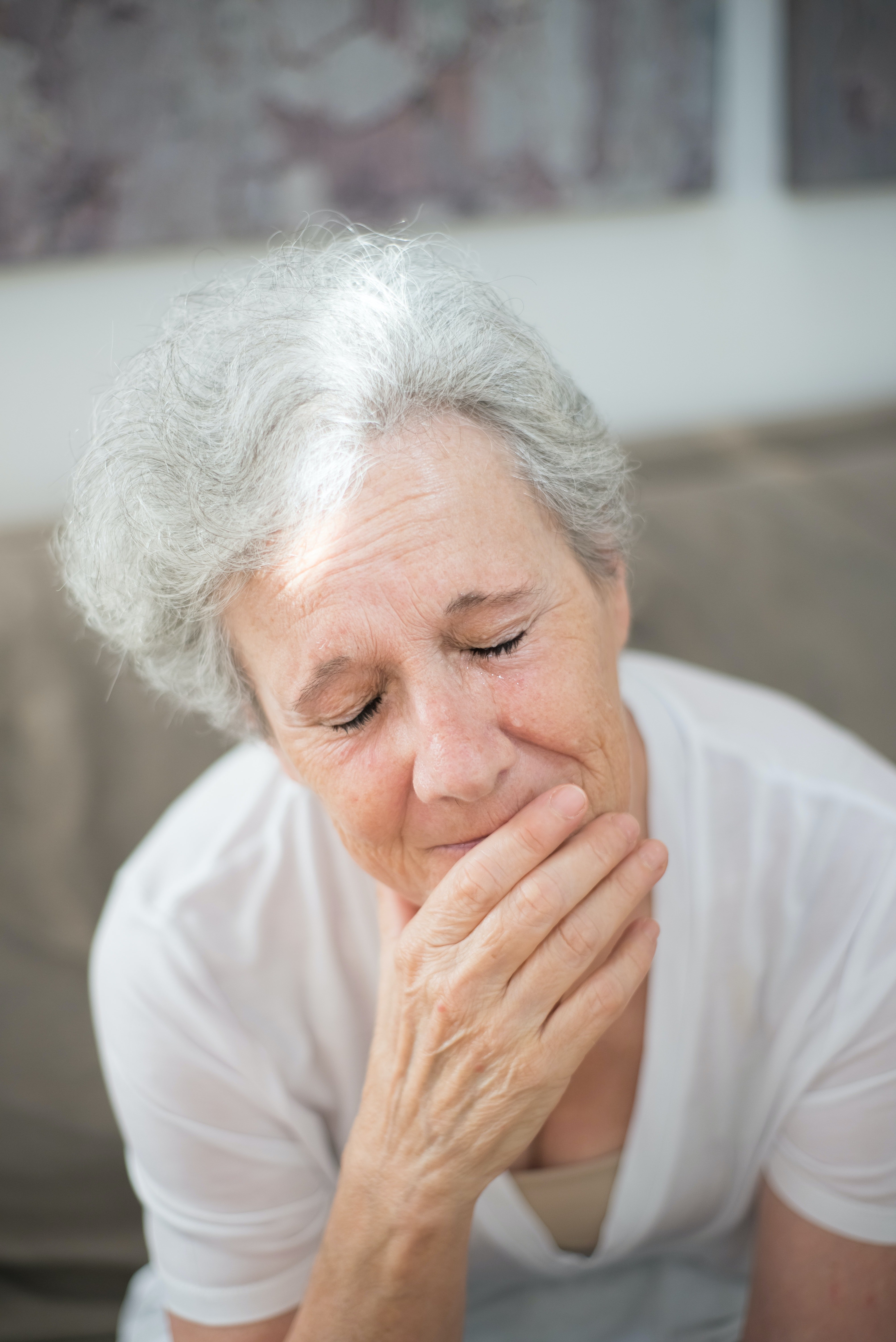 For illustration purposes only. | Source: Pexels
Sam began to apologize again.
"But, you are real. You may not have been the real Steve, but you are a human being, nonetheless. You are someone who wants to feel loved. You are someone with whom I had meaningful conversations with. And your presence made my life a bit more tolerable, too. So I can't hate you."
After a few moments of silence, Emma said, "What I can do right now is feed you. It is my birthday, after all, and you are a guest."
Sam was moved by Emma's kindness. "Happy Birthday, ma'am. Here, this is for you."
Be a friend to those who feel lonely in this world.
Sam handed her a small bouquet of bright, beautiful flowers. It was as simple a gift as any, but Emma hadn't received a gift with such love in the last several years. She could tell that Sam had made it himself.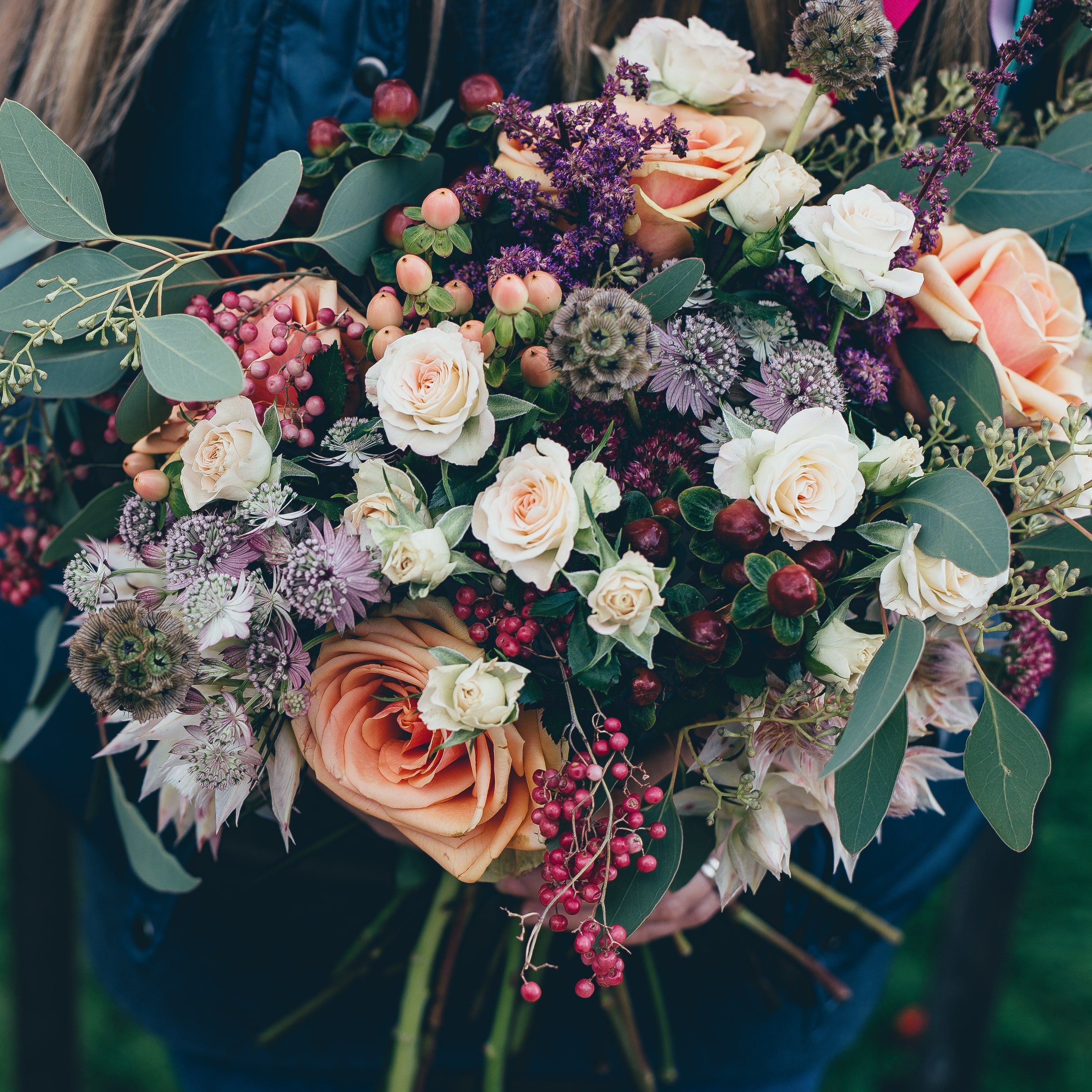 For illustration purposes only. | Source: Unsplash
Just as Emma was about to set the table for lunch, the doorbell rang again.
"Meemaw! Surprise, surprise!"
It was Steve! Emma couldn't believe her eyes as she saw her grandson run to embrace her.
"Steve, it is really you!" Emma couldn't control her tears.
Steve spotted an awkward Sam in the corner of the room. "Who is this man?"
Emma sat Steve down and explained what had happened. On hearing the story, Steve got up from his chair and grabbed Sam by the collar.
"Get out! How dare you act as an imposter and then expect to be treated to lunch? Go find somewhere else to fill your stomach!"
Saying this, Steve kicked Sam out of the house. Emma's joy suddenly turned to shock as she observed Steve being aggressively cruel to the helpless young man.
"Steve! That boy certainly didn't deserve that!"
The grandmother and grandson got into a long, heated argument, during which Steve yelled, "This is why you are alone. How can you be so gullible after all these years?"
That was it. Emma would not listen to him anymore. She quietly went to her room, put on her winter coat, and stepped out of the house.
For illustration purposes only. | Source: Unsplash
As she left, she calmly turned to Steve and said, "I'm going to find Sam and bring him back here. Then we are going to have a warm meal together. You are welcome to join us. But only if you treat us with respect. If not, you should leave before the evening traffic hits the highway."
Emma felt a strange sense of freedom. After driving around the neighborhood for over an hour, she found Sam. He was sitting on a mattress in the parking lot of the local supermarket.
Emma walked up to him and said, "Well, get up. The food is getting cold."
Sam was surprised to hear her soothing voice again.
"Also, grab anything you might need. You will stay with me until I find you some permanent place to live."
Sam got up and struggled to find words. "Why are you doing this for me?"
"You should've thought twice before calling me meemaw, young man!" Emma smiled.
For the next several weeks, Emma hosted Sam in her very own home. They shared meals, played board games, and talked about their lives.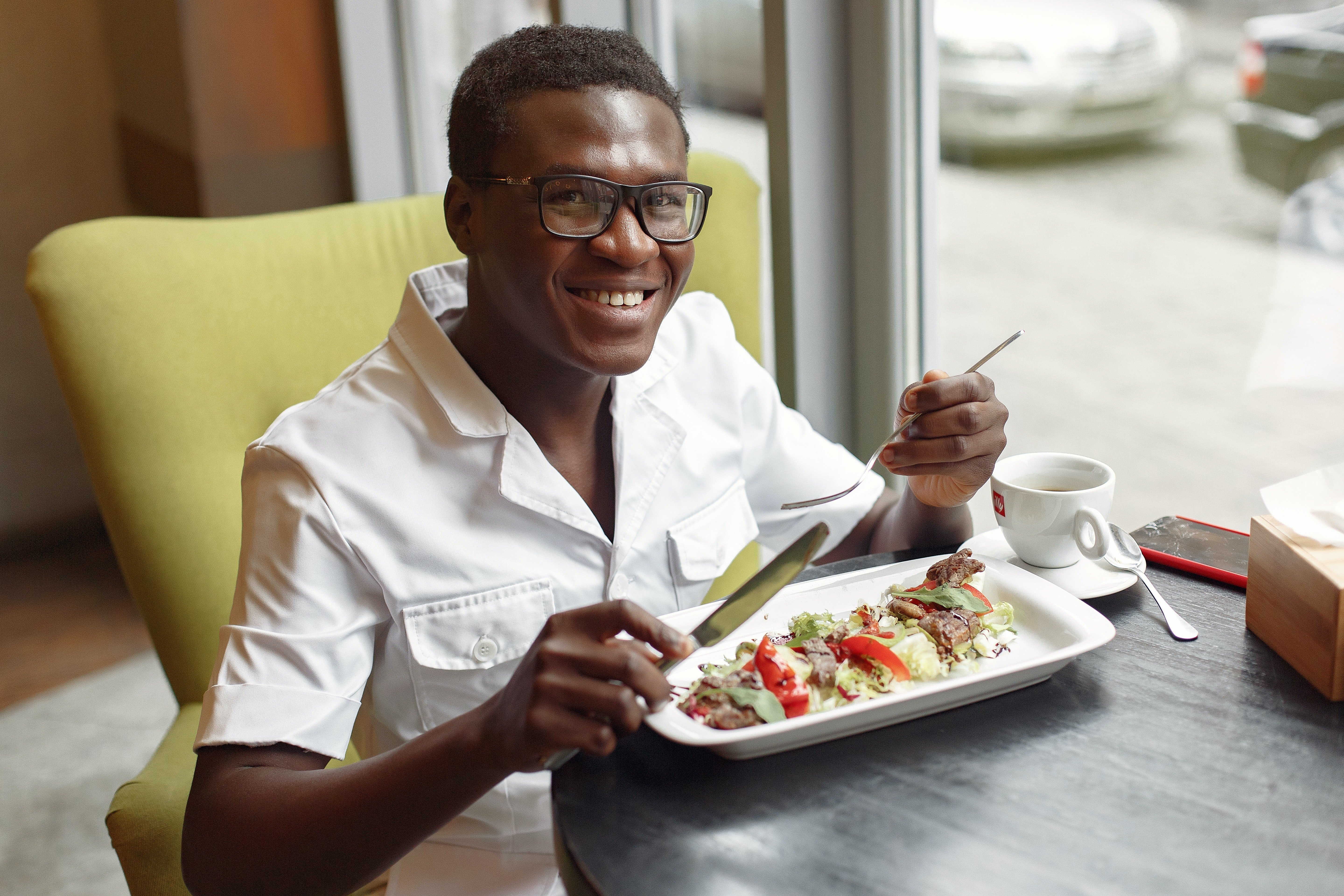 For illustration purposes only. | Source: Pexels
Until finally, she found a decent shelter for him. She only asked for one thing in return: "Come visit me every birthday."
And Sam never failed to keep that promise.
What can we learn from this story?
Never judge a person by the way they look. If Emma had dismissed Sam just by how he looked, she would have missed out on knowing one of the kindest people she had met.
Be a friend to those who feel lonely in this world. Emma and Sam needed a friendship to give them a sense of happiness and belonging. They offered each other that kind of love and care without knowing how lonely they were.
Share this story with your friends. It might brighten their day and inspire them.
If you enjoyed this story, you might like this one about a lonely old woman who is about to discard an old box of belongings but ends up finding a letter that sends her on a journey to finding someone special.
This piece is inspired by stories from the everyday lives of our readers and written by a professional writer. Any resemblance to actual names or locations is purely coincidental. All images are for illustration purposes only. Share your story with us; maybe it will change someone's life. If you would like to share your story, please send it to info@amomama.com.
Please fill in your e-mail so we can share with you our top stories!