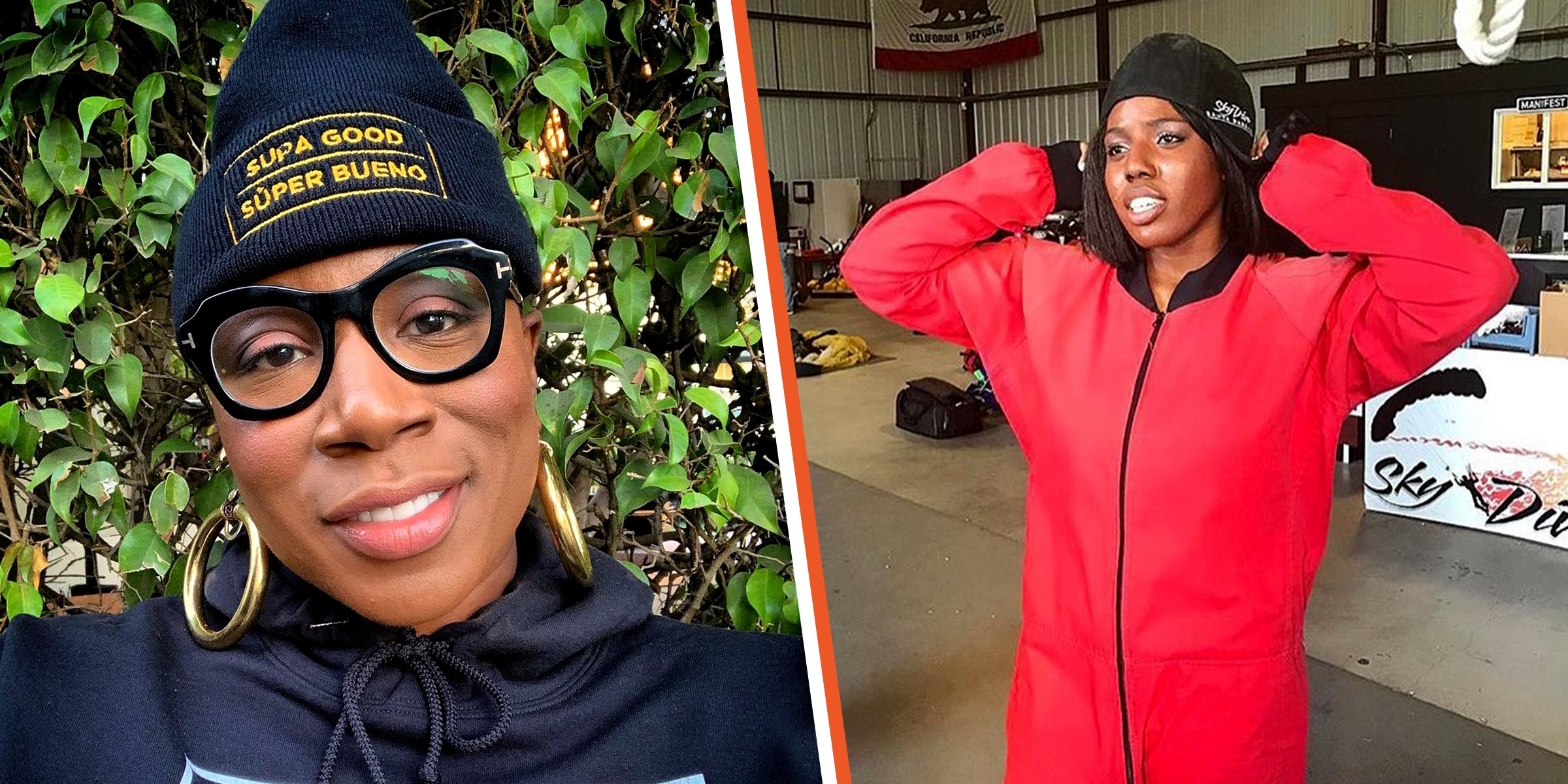 instagram.com/_aanisah__ | instagram.com/appleofhisai
Aanisah Hinds: Meet Macy Gray's Daughter Who Is a Graphic Designer

Aanisah Hinds is the firstborn of famous singer and songwriter Macy Gray. Aanisah may not be a musician like her mother, but she's an artist in her own right.
Aanisah Hinds is the daughter of one of the most well-known musicians in the music industry, Macy Gray.
She's the musician's eldest child and has already forged her own path in life. Aanisah's a graphic designer, and the talented creative has other talents besides graphic designing.
So besides being the daughter of the famous Macy Gray and a graphic designer, here's what else we found out about Aanisah.
AANISAH HINDS HAS LOVED ART SINCE CHILDHOOD
Aanisah Hinds was born on January 17, 1995. She has loved art since a young age and studied it throughout her childhood.
While she was in high school, Aanisah also went to Vision21 Art & Design for four years. Aanisah kicked off her creative journey from there.
Her journey as a creative began in 2008 as she dreamed of becoming a fashion designer. She then went into portrait painting and attended college in 2012 at the Pratt Institute in New York, where she studied fine arts.
At this institute, the young creative was introduced to various other creative disciplines, including jewelry making, printmaking, and video editing.
Aanisah now works as a graphics designer, creating designs for websites and emails. She draws illustrations and develops brand and print designs.
Her mom Macy took to Instagram in 2021 to wish her daughter a happy birthday. Her sweet message said:
"Happy bday to my #first. Wish there was a word for how much I love you baby girl. The moon and the stars ain't got nothin on you ??? There I tried. You saved my whole life. Thank you. Snd happy happy birthday. @_aanisah__"
According to Aanisah's LinkedIn page, she now lives in Los Angeles. She's a graphic designer for Bobby Brown Foods, where she started working in 2018. She's also been a freelance artist and graphic designer since 2008.
AANISAH HINDS IS MACY GRAY'S DAUGHTER
Aanisah Hind's mother is Macy Gray, and her father is Tracey Hinds. The graphic designer has a younger brother, Tahmel Hinds, and a sister, Happy Hinds.
Aanisah's parents divorced in 1998 after being married for just two years. At the time, her mother had two kids born in the same year and was expecting another.
Aanisah's parents parted ways when she was still young, and she and her siblings rarely saw their father.
According to Macy, she and her ex-husband "had a horrible argument" that never got fixed.
Her mom Macy is a Grammy award-winning musician known for her unique voice. She has released ten studio albums, and the "I Try" hitmaker once revealed how shocked she was when she discovered that her kids are fans of her music.
Macy said she only knew that her kids liked her music when they were all in the car once and one of her songs came on. She said all her children knew the words of the song.
The 54-year-old singer said she's very proud of her children, who she says are "really good people" who are "very ambitious" and love life.
If she had to change anything in her life, Macy said she would change some of the things she taught or didn't teach her children and some things she said.
Aanisah and her siblings love their grandmothers, who Happy described as "amazing." Her younger sister also loves to draw and started her own magazine, Happy Hinds Magazine.
Her brother Tahmel was born in the same year as Aanisah and has a private life that he doesn't actively share. He has a son who is Macy Gray's first grandchild.
Aanisah seems to have a very talented family and prefers a private life. She had not posted on her Instagram page since 2017 as of August 2022. Only her proud mother posts images of her on social media when congratulating her on her birthday.
Please fill in your e-mail so we can share with you our top stories!