Macy Gray Is a Doting Mother of Three Children — A Glimpse into the Singer's Motherhood
Macy Gray's distinct raspy voice brought her fame and fortune for over two decades. Behind the scenes, she is a loving mother of three to beautiful adult children.
Macy Gray did not have an easy life growing up, mainly because people picked on her weird voice. Coincidentally, it was that same voice that brought her stardom at 28 years old.
The singer did not expect fame to come knocking at her door. By that time, she was already a married mother, and even with the responsibilities of being a celebrity, she did not neglect her children. Here's a glimpse into her life and motherhood.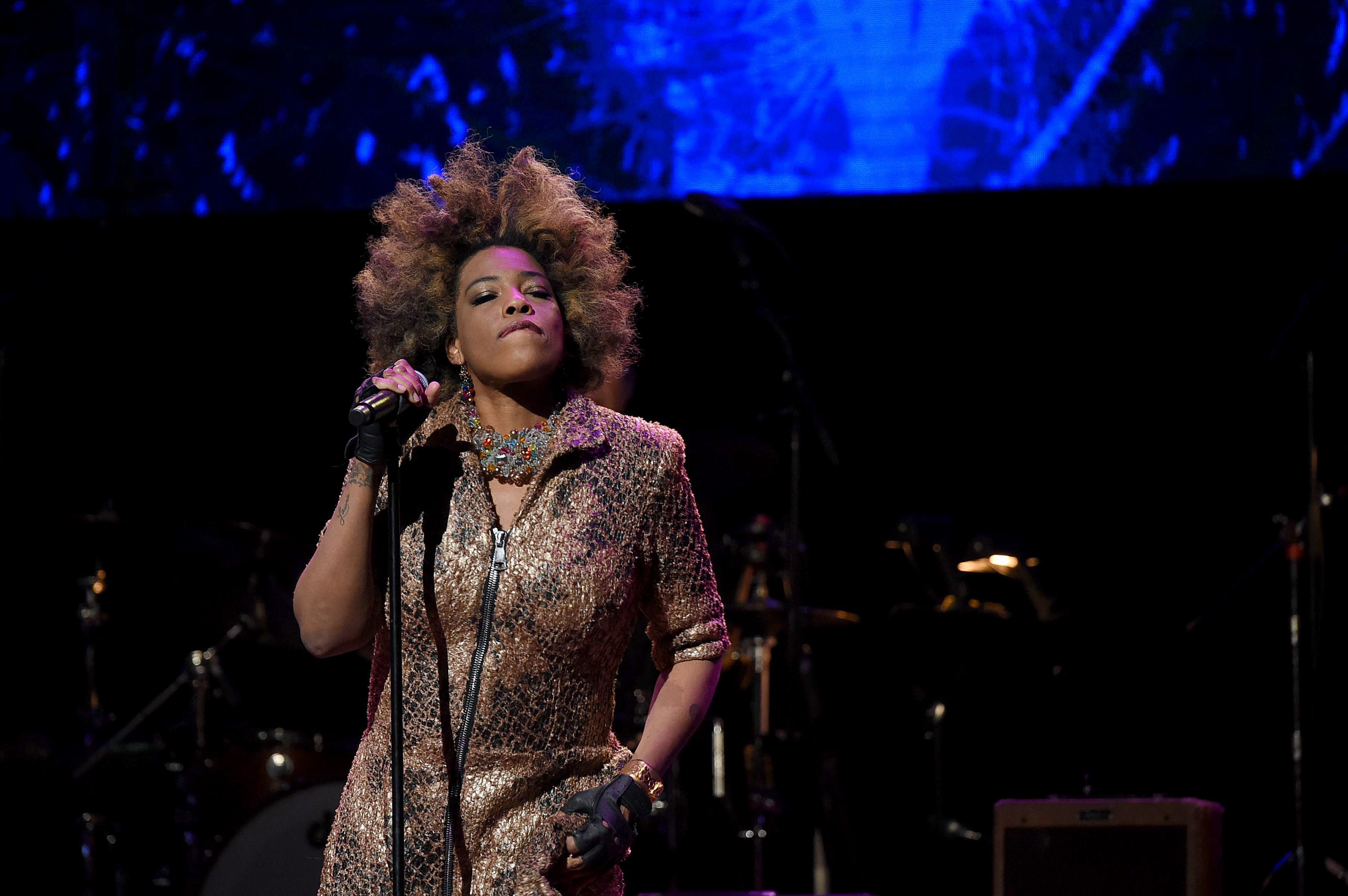 EARLY LIFE
Soon after she was born, Macy's parents decided to go separate ways. Although she did not have a broken relationship with her biological father, the singer recognized her stepdad as more of a father.
When her mom remarried, her stepfather raised and took care of her, along with her two brothers and sister. Her parents brought them up to value education while socializing with their peers.
Young as she was, Macy already felt what it was like to be singled out because of her voice. People claimed she had a funny voice, which led her to talk less.
Naturally, many were shocked when she became a singer, including her parents. From someone who barely talked to someone who belted out different notes, Macy impressed everyone.
In the past year, several celebrities and personalities have expressed their take on racism, including former First Lady Michelle Obama.
She discovered her talent while at film school after a friend asked her to sing with his jazz band. By the time she left college, Macy was singing in clubs in the Los Angeles area. 
LIFE AS A SINGER
Macy decided to focus on her music career and spent time sending demo tapes until scoring a deal with Atlantic records. Sadly, her record deal did not amount to anything.
Thinking music was not meant for her, Macy decided to choose a different career path. But a producer who liked her music contacted her and convinced her to give the industry another shot.
Macy has since reached stardom with her hit single, "I Try," which allowed the world to fall in love with her distinct, raspy voice. Her debut album, "On How Life Is," later sold seven million copies globally.
LIFE AS A MOTHER
But before her career took off, Macy experienced romance with mortgage collector Tracy Hinds. Together they had three children, Aanisah, Tahmel, and Cassius. Sadly, their marriage ended in divorce while the singer was pregnant with her youngest child.
Macy prides herself in being a mother to three adult children, whom she claimed to have spoiled. Still, she makes sure that they know the boundaries in respecting their mother. Macy shared:
"I make it very clear to my children that I'm their mom, not their friend. I don't want to be a friend to my 16-year-old [...] because they get comfortable [...]."
Now all grown up, Macy is grateful to have her children keep her grounded. According to the songstress, her kids allow her to do everyday mom things, such as reminding them to do household chores.
Macy's children are also her biggest fans, which shocked her after discovering that they knew the lyrics to her less famous songs. She previously shared about the moment she heard them sing her music during a drive:
"One of my songs came on, and my kids were in the back, and they just knew every word [...] I was shocked."
MENTAL HEALTH
Apart from life as a singer and mother, Macy is also a devout advocate for mental health and other pressing issues. Her songs sometimes address such topics, including racism and marginalization.
"In the 60s, war culture divided us. People were vocal about it, but no one wants to hear about the border and climate change," she said. "We live in a wild world, and all of these things impact your mental health."
Last year, Macy revealed her plans to open a mental health foundation for young adults and minorities, especially for people of color with little to no representation in society.
Beautiful finish to #eus12gala as @MacyGraysLife performs & drops a $10K check on @SpecialNeedsLA to help kids on autism spectrum & all who love them. #ILoveLA pic.twitter.com/esEQcbemvV

— Beverly White (@BeverlyNBCLA) October 22, 2017
Being a black woman herself, she has felt what it was like to be different and is tired of it. According to the star, she tells her kids not to let their race get in the way of what they want to do or happen.
In the past year, several celebrities and personalities have expressed their take on racism, including former First Lady Michelle Obama. The mom-of-two shared that racism has made her scared for her own kids.
Despite her daughters being good people, others may assume otherwise based on their skin color, which many other parents fear. Many have since stood up against racism in America and all over the world.