Michelle Obama Expresses Fears over Daughters Possibly Facing Racism Whenever They're Driving
Michelle Obama did not mince words in her latest interview where she sat with TB host Gayle King and opened up about her fears concerning her children and the issues of racism.
Former first lady Michelle Obama looked elegant as always, rocking her impeccable sense of style as she joined Gayle King on "CBS: This Morning." Michelle's eye-catching suit came in the same shade of pink as the dress that King rocked.
However, both ladies were deep in the conversation on social issues and social justice. The "Becoming" author spoke in the light of the recent verdict in the Derek Chauvin and George Floyd case.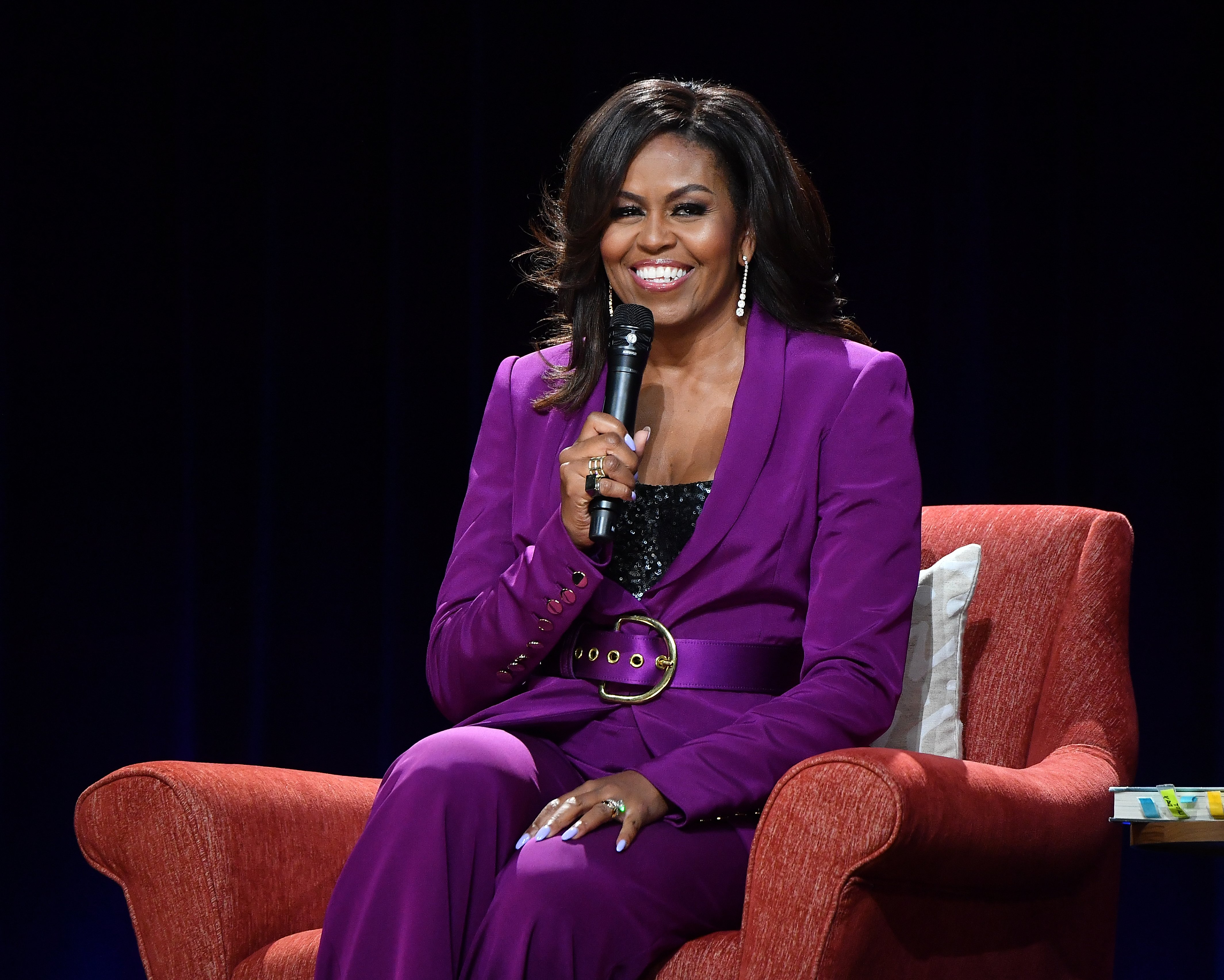 The New York best-selling author opened up about her fears as a mother raising African-American youths amid the social vices of racism and police issues.
Michelle, 57, specifically mentioned that she was bothered because her daughters, Sasha and Malia, both have licenses, and they drive. She noted that there was the feeling that they might encounter racism when they come across people who do not know them well. She said:
"...they are good students and polite girls, but maybe they're playing their music a little loud. Maybe somebody sees the back of their head and makes an assumption."
The public figure relayed that just like many African-American parents, there was a growing fear associated with the simple act of her kids getting licensed. This is so because she would often get worried when the girls go out driving. 
The star mom noted that after Malia and Sasha returned from college, they have been borrowing hers and Barack's things.
She added that although justice has been served concerning Floyd's killing, people could not just move past it. There needed to be an awareness from African-Americans to their fellow citizens about the social issues and for these counterparts to listen more. 
In another of her recent interviews, the mom-of-two chatted about family life amid the quarantine. Michelle made it known that her relationship with her daughters took an advanced path. 
WATCH: Former First Lady @MichelleObama tells @GayleKing why she and former POTUS @BarackObama felt it was important to speak out after the jury found Derek Chauvin guilty for the murder of George Floyd. pic.twitter.com/NApyPDqiRs

— CBS This Morning (@CBSThisMorning) May 7, 2021
She noted that after the girls returned home, there was a change in how they held conversations. Michelle praised how her young adult daughters would converse as mature adults.
The A-list author talked about the upside of quarantine, noting that she and her daughters, along with their dad, recaptured the past "stolen moments," making their relationship stronger.
She also joked about her daughters' conduct at home. The star mom noted that after Malia and Sasha returned from college, they borrowed hers and Barack's things, but the couple did not mind much.