Barack Obama Praises Wife Michelle on Mother's Day – Inside His Tribute
Barack Obama shared a thoughtful and encouraging appreciation post for mothers on Mother's Day. The former US President also penned a sweet message to his wife, Michelle.
Former US President Barack Obama recently captured Instagram users' hearts after he posted a heartfelt tribute to all the mothers in the world on Mother's Day.
Sharing a sweet photo of them together, Barack also penned a touching message for his beautiful wife, former First Lady Michelle Obama, with whom he shares two lovely daughters.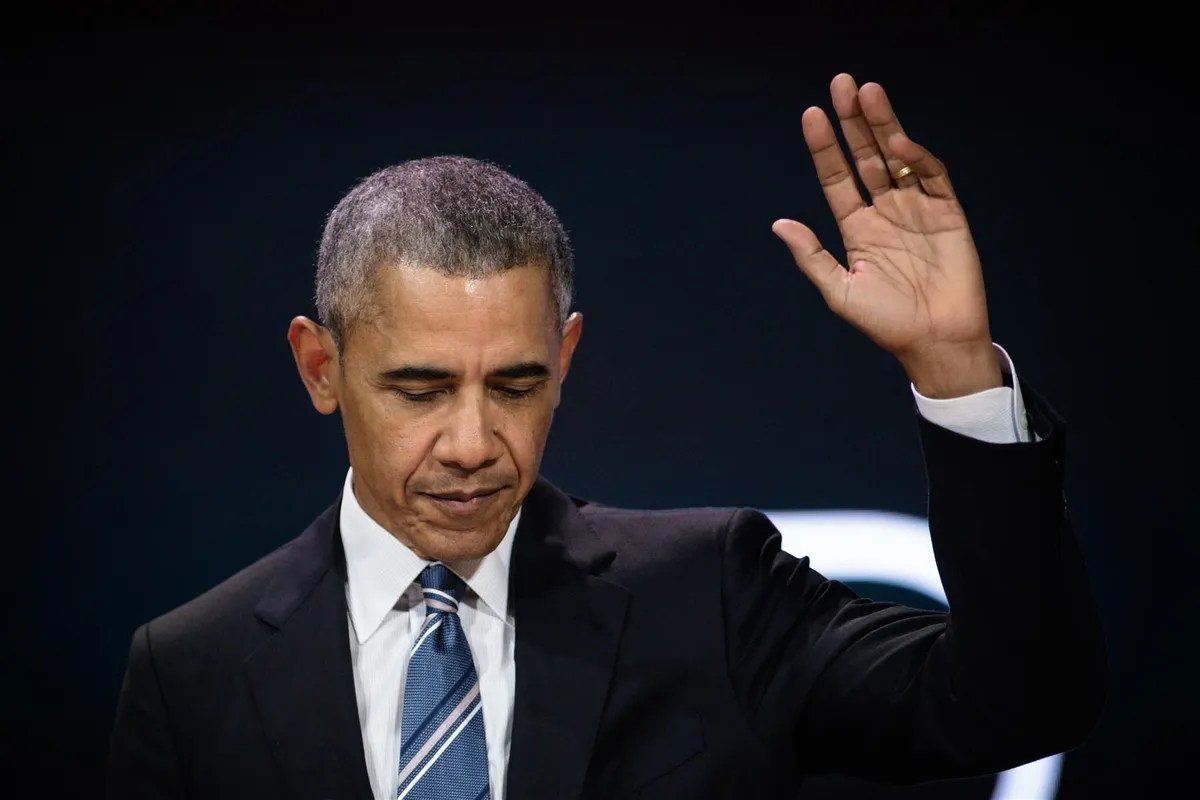 The photo showed Barack smiling while hugging his wife inside a well-decorated room. Michelle sweetly smiled back at her 59-year-old husband who wrote:
"On this Mother's Day, I want to thank Michelle for being such an incredible mom to our girls."
Barack's solid relationship with his wife has been admired by many. Married since October 1992, the couple shares two beautiful daughters, Malia, 22, and Sasha,19. 
The doting father greeted not only the "Becoming" book author; he also expressed his deep admiration for all women who play the role of a mother.
Aside from biological mothers, he paid tribute to single and adoptive mothers, as well as grandmothers, godmothers, aunts, and mentors. 
Both traditional and non-traditional mothers, according to Barack, raise their children in unique ways, and they deserve gratitude not just on Mother's Day but every day. 
Like her husband, Michelle penned an essay for Mother's Day in 2019, reflecting on essential lessons she learned from her mother, Marian Robinson.
She wrote that Marian allowed her to freely express her thoughts without judgment. She realized early on the importance of freedom, especially for girls as it enables them to speak up about their interests.
Both Barack and Michelle are known for sharing tender messages for people they love and cherish. But their thoughtfulness also extends to pets. They recently mourned the death of their family dog, Bo. 
According to the couple, Bo, a Portuguese water dog, was a true friend and loyal companion. Their dog endured all the hustle and bustle during their time in the White House.
Bo was a constant presence in the Obamas' social functions at the White House together with their other family dog, Sunny. The duo used to greet and welcome important guests alongside Michelle. 
Bo was a gift given to the Obamas by the late Senator Edward Kennedy, a close family friend and one of Barack's staunchest supporters during the 2008 presidential campaign.