Michelle Obama Shares a Photo Watering Plants with Children in Honor of National Gardening Day
Michelle Obama celebrated National Gardening Day getting her hands dirty alongside some kids. She shared shots documenting what they were up to and captioned it with a history of how the White House garden came to be. 
Michelle Obama is a down-to-earth woman! The beautiful woman recently took to her Instagram page with pictures of herself taken on National Gardening Day, and it turned out quite informative because she shared the history of how gardening came to the White House. 
The photos she shared featured Michelle carrying out different farming activities alongside children. In one shot, the former first lady held a large watering can with help from two kids who looked excited to be doing it.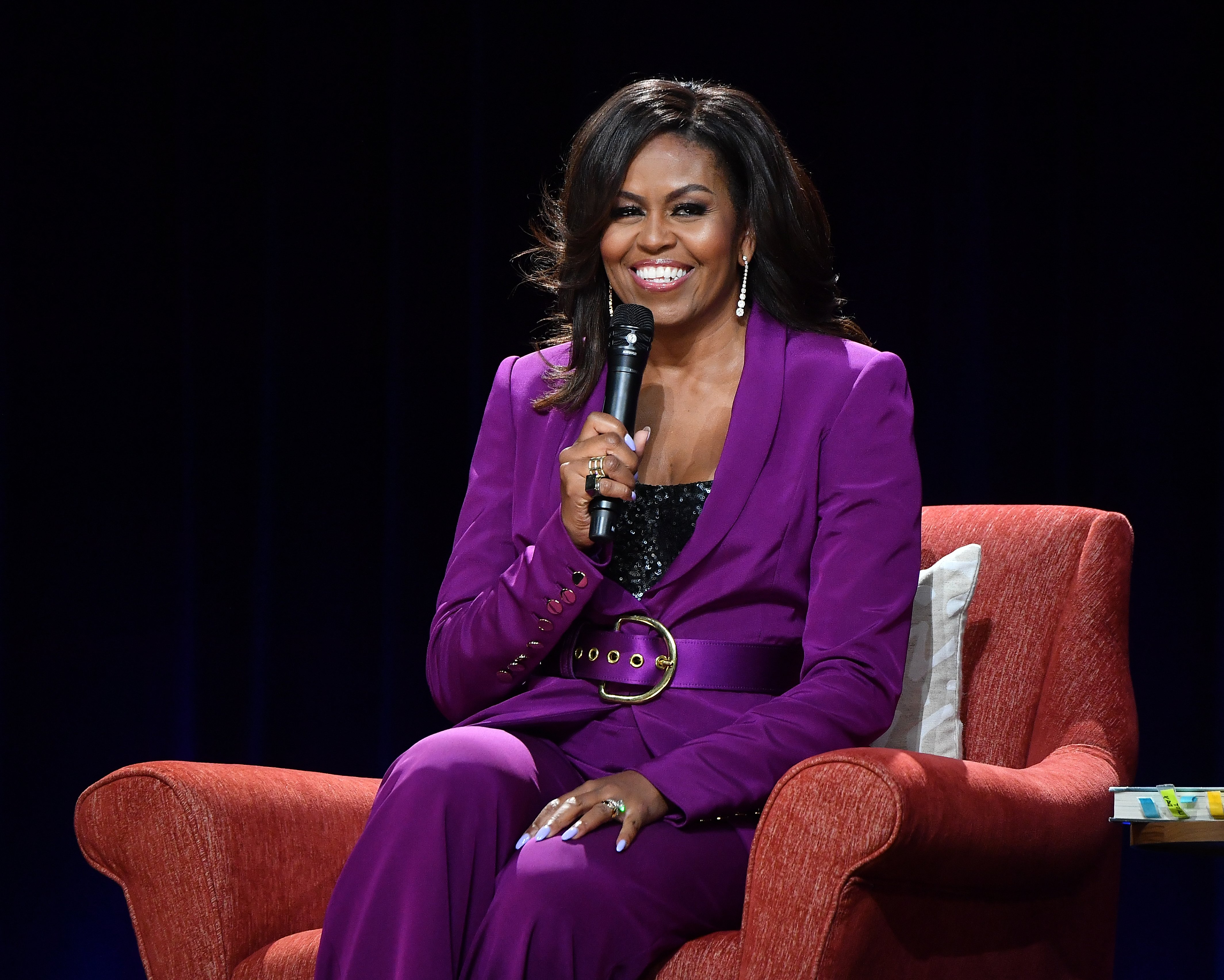 Another shot caught her harvesting vegetables next to a young girl who was watching. The two seemed to have been caught up in a light-hearted conversation when the photo was taken. 
In her caption, Michelle shared the story behind how the White House got its very first garden. She said the idea first came to her before her husband Barrack Obama got elected as POTUS.
She continued, "My friend @SamKassdc and I were sitting at the kitchen table, and I started trying to wrap my head around what I'd actually do if my husband managed to win."
Michelle was trying to decide on what kind of first lady she would be and the things she would do. The beautiful woman knew she wanted to do something rooted in her family's experience. 
That led her to consider how stressful it was to make healthy meals each night as a working mother. She decided to start small, so she opted to have a garden, the very first of its kind, in the White House. 
When Michelle first began the garden, she had little knowledge.
The former FLOTUS revealed that she had hoped the garden would begin a conversation centered on food's origin and its effects on children's health. 
Michelle added that they first broke ground during spring in 2009 in the South Lawn. They planted a variety of vegetables and fruits, and eventually, a beehive and compost system was added, highlighting the need for healthy soil. 
The Obamas spent eight years in the White House. In those years, the family ate what was grown in the garden while simultaneously using it to feed lots of people via local organizations like food banks.
For Michelle, the story is one she takes pride in. She urged her followers to tell her about some of the food items they have been growing in their gardens, and they flocked to the comments section to talk about it, their own pride evident. 
Details of how the work she put into making the garden a success is contained in a book she published in 2012 titled "American Grown: The Story of the White House Kitchen Garden and Gardens Across America."
When Michelle first began the garden, she had little knowledge. To ensure people have adequate knowledge on the process is the true purpose she published the informative book. 
Since the Obamas exited the White House, the garden has continued its operations. When former president Donald Trump and his wife Melania became POTUS and FLOTUS, the garden activities became a bit subdued. 
Melania was silent about the farm for some time, and her first appearance in the garden was recorded on September 22, 2018. Now that the presidency has fallen into the hands of Joe Biden and his wife, Jill, things seem to be blossoming again.
The new FLOTUS was even reported to have sent Michelle a basket full of veggies grown in the garden, and she couldn't have been happier that her legacy still lives.