10 Quotes from Michelle Obama on Education, Bullies, Success, Failure, and More
While former President Barack Obama was ruling the United States, his wife Michelle kept herself busy acting as a motivation to many across the country. Here are ten of the best quotes from the former first lady.
Over the years, former First Lady of the United States Michelle Obama has proven herself to be an inspiration and role model to many young people across the world.
This she does through her grace, charisma, acts of kindness, and most importantly, through her inspiring words. Here are ten quotes on different areas of life that the former first lady has used to stir up hope in the hearts of many in the past.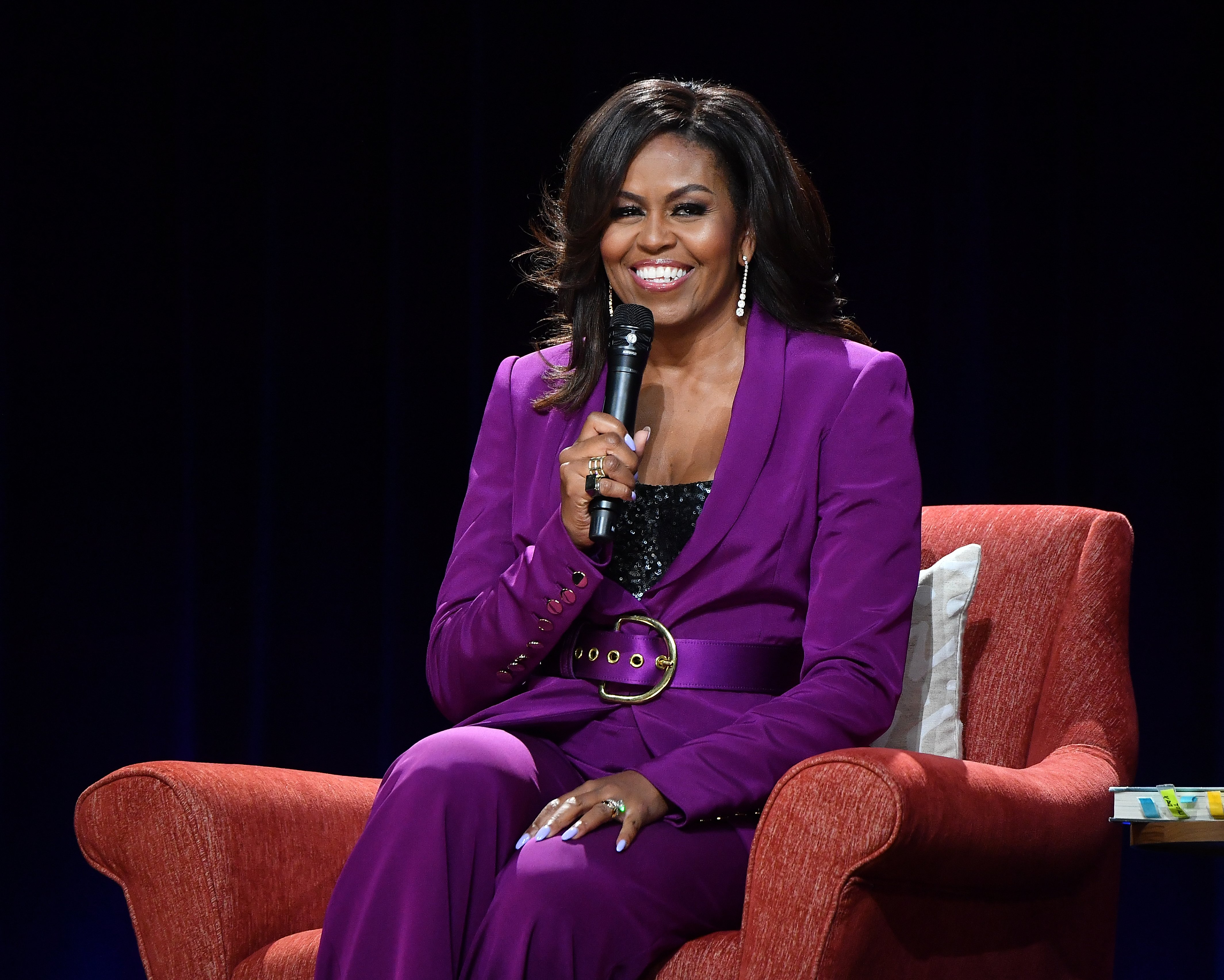 EDUCATION
During her final speech as the First Lady, Michelle passionately encouraged young Americans on the need for them to get a quality education. She said:
"Don't be afraid. Be focused. Be determined. Be hopeful. Be empowered. Empower yourselves with a good education … then get out there and use that education to build a country worthy of your boundless promise." 
Michelle made the speech while speaking in 2017 at an event celebrating school counselors and awarding the School Counselor of the Year.
BULLYING
At the 2016 Democratic National Convention, Michelle spoke to the audience about bullying, adding that it was never okay to respond with negative actions or words. She said:
"When someone is cruel or acts like a bully, you don't stoop to their level. No, our motto is, when they go low, we go high." 
CHOOSING THE RIGHT PARTNER
During her husband's first term in office, Michelle addressed students of the Elizabeth Garrett Anderson School. The inspiring speech saw her letting students know what to look out for in a partner. She said:
"Reach for partners that make you better. Do not bring people into your life who weigh you down. Good relationships feel good. They feel right. They don't hurt." 
FRIENDSHIP 
In addition to advising young people on what to look out for in a partner, Michelle has also pointed out that friendship is equally as important. During a speech at the Education Girl panel in 2015, she said:
"You have to fill your bucket with positive energy -- and if you have people hanging around you that are bringing you down and not lifting you up... you have to learn how to push these people to the side."
SUCCESS
While success might mean different things for different people, to Michelle, success isn't all about money. During the Democratic National Convention in 2012, she said: "Success isn't about how much money you make, it's about the difference you make in people's lives." 
For most women, it is not unusual to prioritize the needs of others while forgetting to do the same for themselves.
FAILURE
If Michelle talked about success, it is only natural that she spoke about failure as well. While speaking on The Power of Educated Girl Panel in 2015, she said:
"Failure is an important part of your growth and developing resilience. Don't be afraid to fail." 
SELF CONFIDENCE
As simple as it sounds, self-confidence does not come easily to people. For many, confidence is often attached to beauty, financial or societal status, intelligence, and much more. This is perhaps why, at the 2016 Let Girls Learn Trip, Michelle said:
"You don't have to be somebody different to be important. You are important in your own right." 
DREAMING BIG
Success usually only comes to those that can and are willing to dream big, and Michelle seemed to understand that when at the 2008 Democratic National Convention, she said:
"The only limit to the height of your achievement is the reach of your dreams and your willingness to work hard for them." 
MAKING GOOD DECISIONS
In every phase of a person's life, there will always be decisions to be made. While it is easy to make some of these decisions based on several factors, Michelle believes fear should not be one. In her book, "Becoming," she wrote:
"Don't ever make decisions based on fear. Make decisions based on hope and possibility. Make decisions based on what should happen, not what shouldn't." 
SELF CARE
For most women, it is not unusual to prioritize the needs of others while forgetting to do the same for themselves. Addressing this at the Let Girls Learn event in 2016, Michelle said:
"We need to do a better job putting ourselves higher on our own 'to do' list."
With all of her inspiring words, it comes as no surprise that Michelle is greatly loved by many. Not only is she a mom and wife, but she is also indeed a driving force for many young people in America.