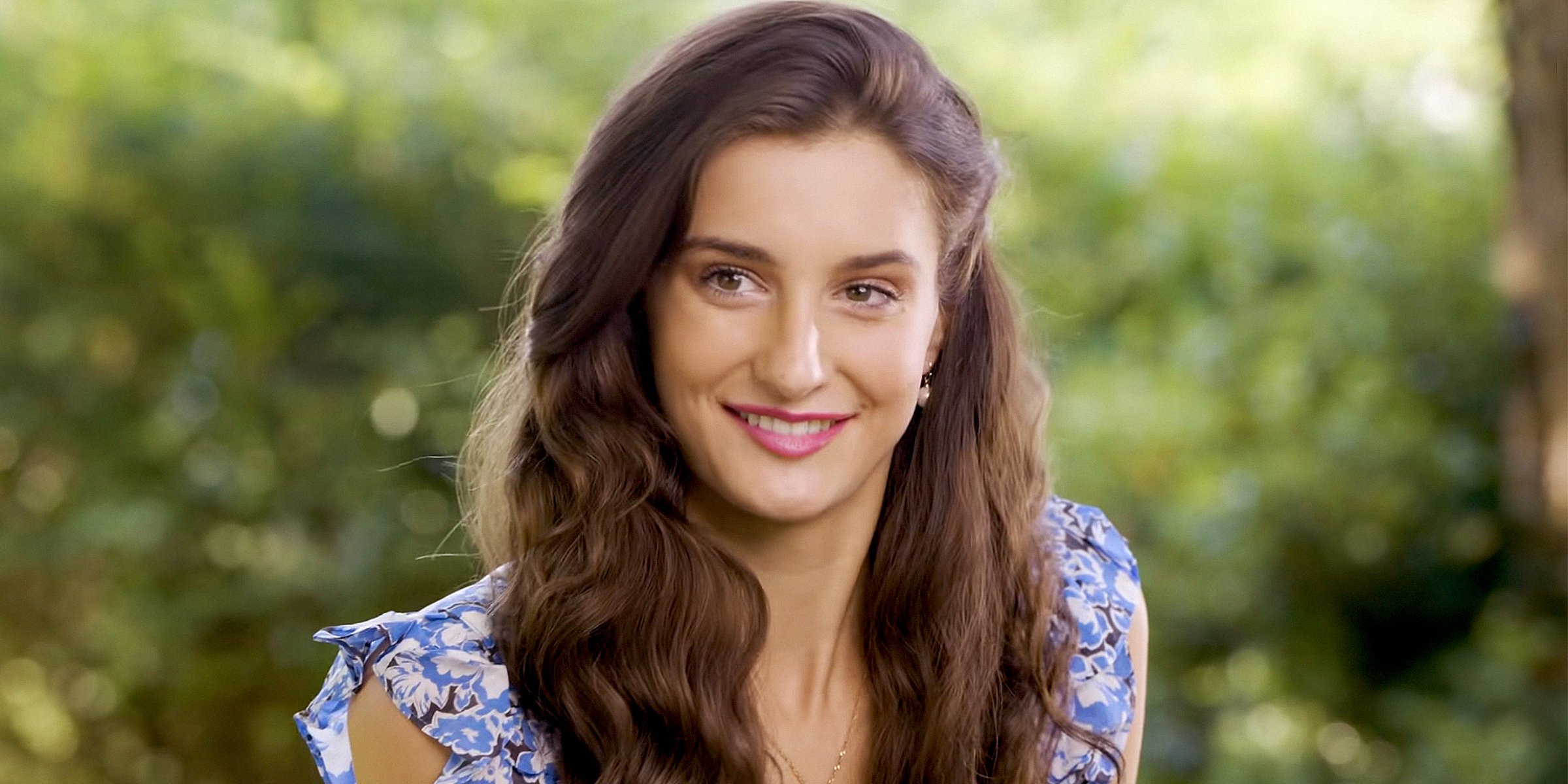 YouTube/Tim McGraw
Audrey Caroline McGraw, Faith Hill and Tim McGraw's Daughter, Is on Her Journey to Stardom

Audrey Caroline McGraw is the daughter of country stars Tim McGraw and Faith Hill. However, Audrey is carving her path towards becoming a singer like her parents. Here's what we know about her.
Audrey McGraw left fans speechless with her rendition of Pat Benatar's song, "Fire and Ice," on the piano while looking gorgeous in a maxi backless dress and long tresses.
The 1981 hit single earned Bentar a Grammy Award for Best Female Rock Performance, and Audrey's version of it certainly did not disappoint.
Fans of the young singer flooded her post's comments section with praises, including one who said, "I want to hear more [of] you. Just lovely!"
Audrey is famously known as the daughter of Tim McGraw and Faith Hill, but there's more to her than being connected to famous singers.
AUDREY CAROLINE MCGRAW HAD A FRIGHTENING BIRTH
Audrey was born eight weeks prematurely on December 6, 2001, and had to fight to survive. Her parents' faith grew stronger at that time as they turned to prayer and stayed at Baptist Hospital's Neonatal Intensive Care Unit daily for nearly three weeks.
The couple's newborn finally came home the day before Christmas Eve, making the holiday celebration even more special. They have since begun a family tradition as thanksgiving on Audrey's birthday. Hill said:
"Every year, to celebrate Audrey's birthday, we decorate the tree on the sixth. It's a little bit of a challenge, keeping a live tree fresh for the entire month of December, but there's no other way we'd do it."
Audrey is the youngest of three daughters, including her older sisters, Gracie and Maggie. However, they all have different personalities and interests. Audrey's mother described her as a "beautiful, vibrant, and the most remarkable young woman who lights up the life of everyone she knows."
Her father added, "She is a young woman who knows her true north. She loves her family fiercely. An honest and dedicated friend. Her mother and I couldn't be more proud of her."
Audrey's passion since childhood revolved around entertainment, such as singing and acting. Aged five, she already knew all the songs from "Across the Universe," as she had listened to them over a hundred times.
Maggie, born on August 12, 1998, is a Stanford University graduate with a Master's degree.
The actress stole hearts from a young age. When she was nine, Gwyneth Paltrow's four-year-old son, Moses Martin, proposed to her.
Audrey graduated from Ensworth High School in 2020 and lived with her parents in Nashville until moving to New York last year after being delayed by the pandemic. Tim said, "You certainly don't want to feel like they don't need you anymore." He added:
"In these times, it's a little different because not know what's going to happen with college with our youngest daughter. For her, it's not been so good, but for us, it's been sort of a blessing because you never see them that much."
Audrey may be on her way to becoming a star, but she doesn't have as many public appearances. One of her few ones includes the Versace 2019 pre-fall runway show.
AUDREY CAROLINE MCGRAW IS STARTING AN IMPRESSIVE CAREER
Things are just getting started for Audrey, but she has already had her fair share of exposure. Previously, she made a surprise appearance during one of her father's shows and sang "Travelling Soldier" for Tim's Sundown Heaven Town Tour.
She also had screen time and made her acting debut in her dad's music video for "7500 OBO." Her parents felt it fitting for her to appear so they could be represented. The video included scenes of young lovers kissing, which prompted Tim to speak about the situation with his daughter. He shared, as per People:
"I tried to yell 'cut' but I didn't get there quick enough. I'm not gonna beat him up. I guess I'll let him slide on this one. It's not easy for a dad to watch."
AUDREY MCGRAW IS THE DAUGHTER OF COUNTRY ROYALTY
Audrey's parents have known names in the country music industry. They first met in 1994 at the New Faces Show in Nashville and reconnected two years later during the Spontaneous Combustion tour. Touring together inevitably made them closer until they eventually fell in love.
In October 1996, the couple surprised family and friends with their wedding, during what they told everyone was a softball game and concert in Louisiana. The couple has been going strong and even appeared alongside each other on the "Yellowstone" prequel.
"We're together all the time," Hill said. "And I know no matter what happens, I'm his biggest cheerleader, and he's mine."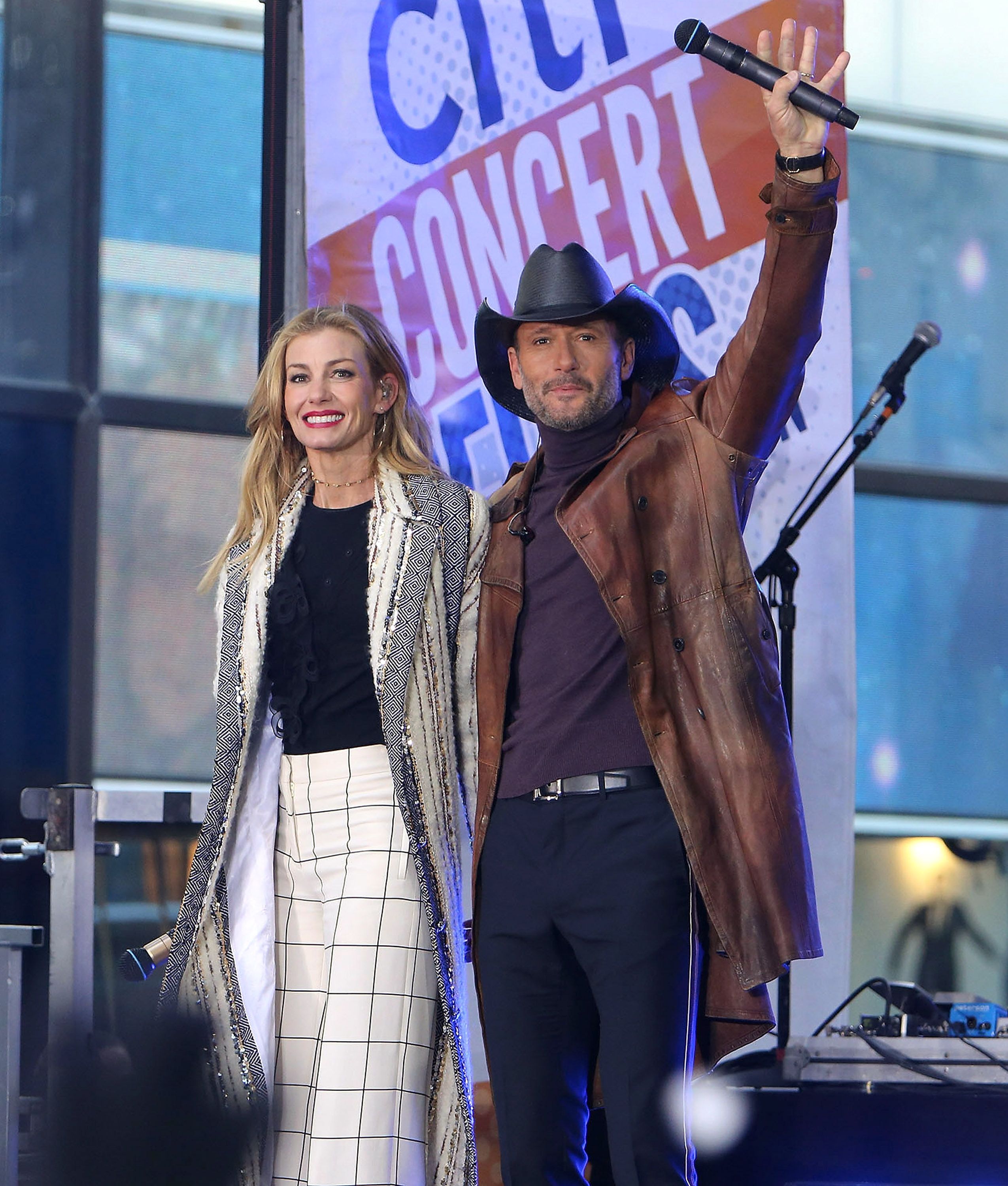 Faith Hill and Tim McGraw during the "Today" Show at Rockefeller Plaza on November 17, 2017 in New York City. | Source: Getty Images
AUDREY MCGRAW'S SISTERS ARE JUST AS TALENTED AS SHE IS
Audrey's sisters are just as talented as she is. Her older sister Gracie McGraw, born on May 5, 1997, graduated from New York University and pursued an acting career in New York. She also has an impressive voice, which she showcases on social media. In 2019, Gracie joined her father and gave a spectacular duet of a Barbra Streisand fan favorite song.
The proud dad was undoubtedly proud of his daughter's natural talent. Gracie now lives in California, her new home, where she began a new life.
Meanwhile, Maggie, born on August 12, 1998, is a Stanford University graduate with a Master's degree. Although she lives a private life, Maggie sometimes appears with her family during red carpet events, including the AMAs.
Please fill in your e-mail so we can share with you our top stories!