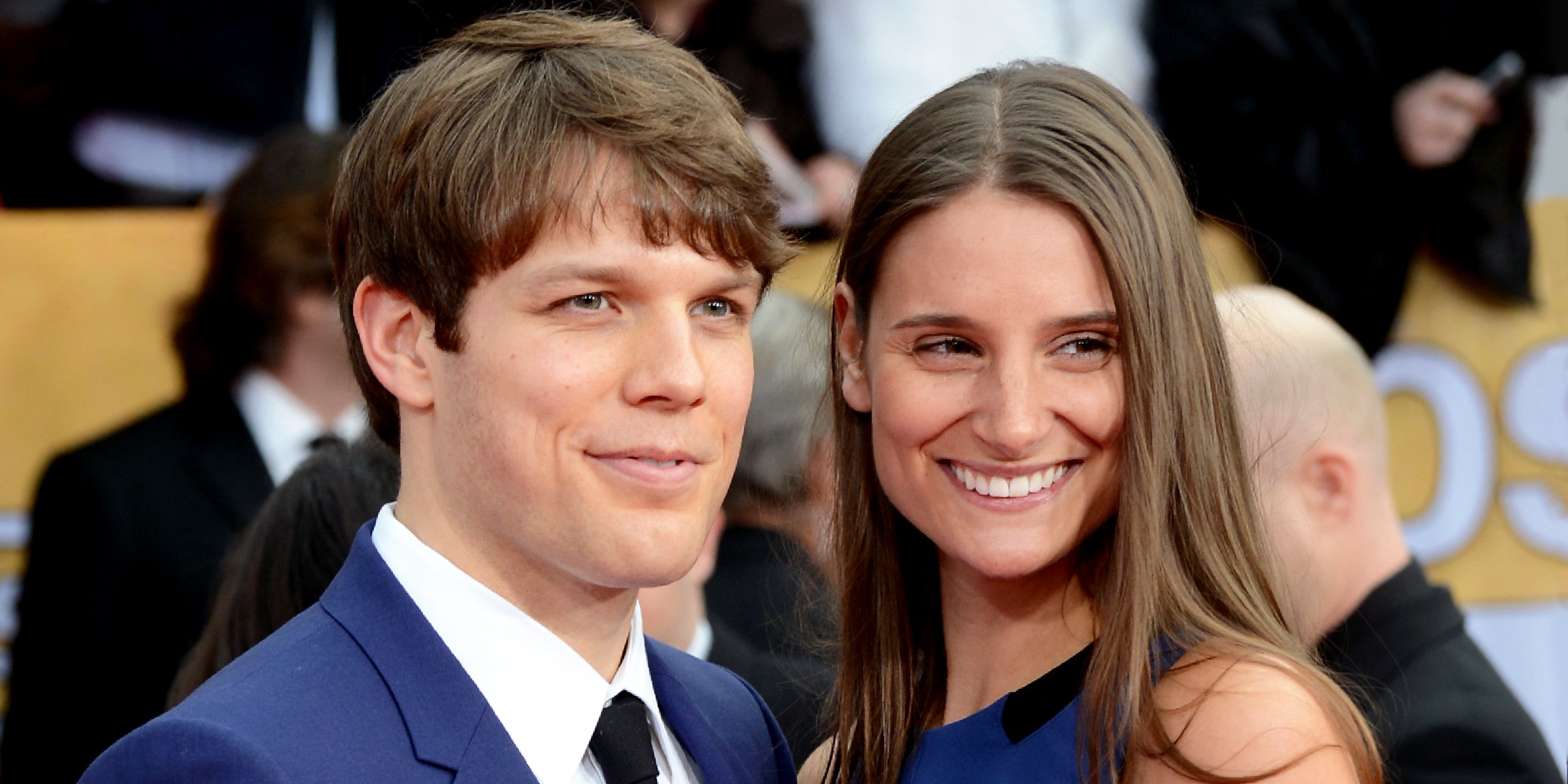 Getty Images
Jake Lacy's Wife Lauren Deleo: A Look into Their Relationship since 2015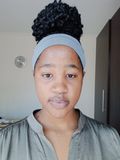 Jake Lacy has been "off the market" for some time now after tying the knot with his wife, Lauren Deleo.
Jake Lacy is known for his role as Shane in the show "The White Lotus," for which he received an Emmy nomination for Outstanding supporting character. He is also renowned for his role as Pete Miller in the ninth and final season of the hit series "The Office."
The "Better With You" star secretly married his wife, Lauren Deleo, in 2015, and the couple only announced their marriage the following year. Let's get to know Lauren Deleo more.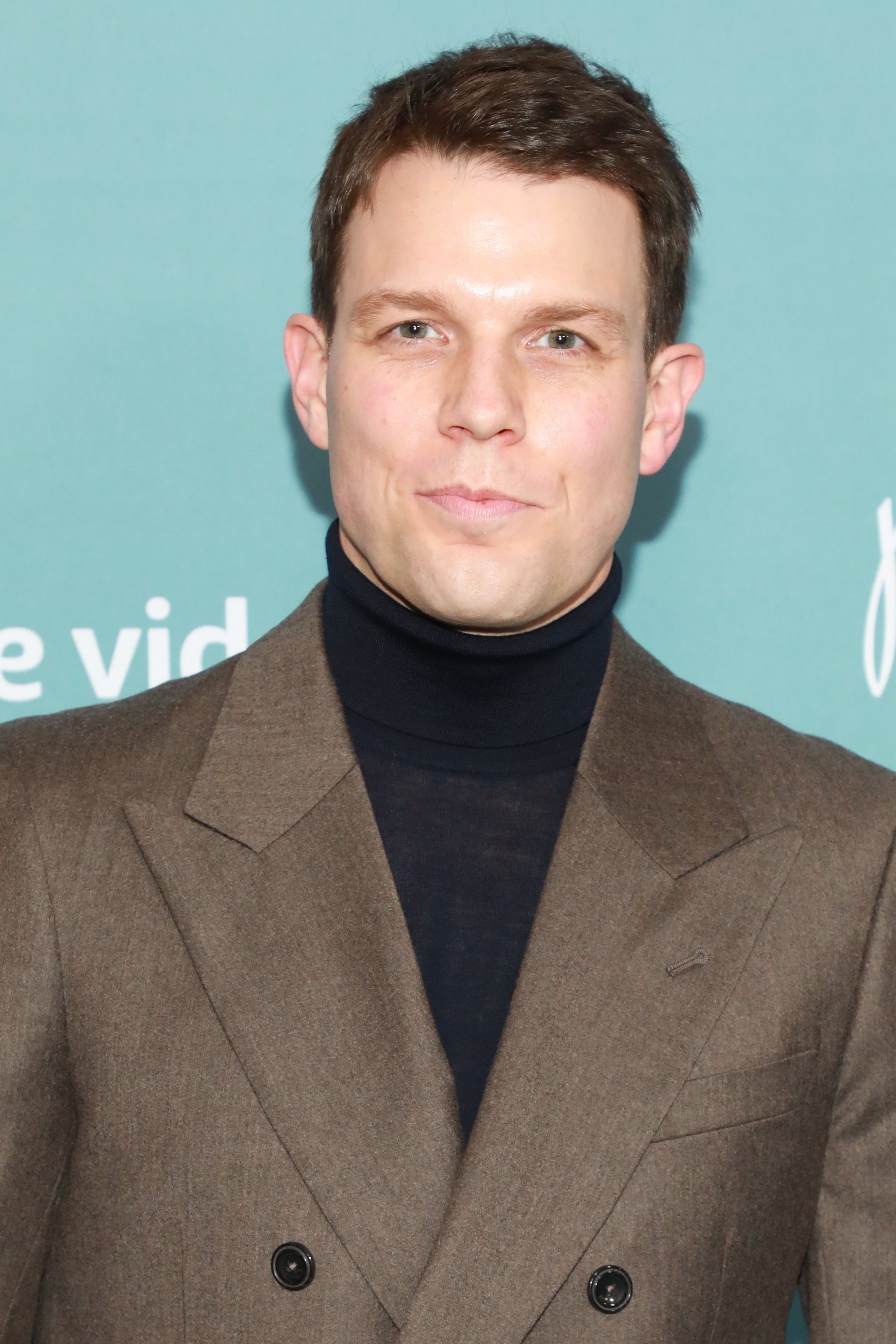 Jake Lacy photographed at the "Being The Ricardos" premiere In New York | Source: Getty Images
JAKE LACY AND LAUREN DELEO'S WEDDING
In a 2016 issue, Jack Lacy told People about his relationship status having changed. The actor had secretly married Lauren Deleo. He was enthused to talk about how it felt to finally have someone that "always has your back."
Marriage felt safer and more secure for "The Office" actor than a simple romantic relationship. Furthermore, he told the magazine that prior to marrying Lauren, he had been in a relationship with her for many years.
In the Instagram post above, the couple poses for a cheerful photo with their wedding party. The lovebirds tied their knot in August of 2015. Lacy shared that despite his birthday being on Valentine's day, he still enjoys treating his wife, and so does she. He told People:
"I still like do a little something for her. I'm not like, 'It's my babe day. Sorry, you missed out. You should have married somebody born on the 15th'. But she always gets me the greatest stuff and she's the best. It's awesome "
In the photo above, Lacy is enjoying ice-skating with a friend Deleo and her husband are both big sports fans, and Lacy further joked that their appreciation for different sports teams was a "contentious issue." However, this never got in the way of them falling for each other
DO THEY HAVE CHILDREN?
In an interview with Vulture, Jake Lacy revealed that he and his wife Lauren were blessed with two boys. Very little is known about their children or their family, as they have decided to keep their family exclusively private.
In the Instagram post above, Deleo shared a photo of herself lying on the Malibu beach sand, soaking in the sun while wearing a dark green bikini. However, she and her husband have actively avoided posting pictures of their children on social media.
WHAT TO KNOW ABOUT JAKE LACY?
Jake Lacy's big break came when he starred as Casey Marion Davenport in "Better With You" and played the love interest in the TV show "Girls."
Above, Lacy is pictured walking with his dog. Like any other actor, he crosses his fingers whenever he auditions for his desired roles. However, Harpers Bazaar reports that when it came to "The White Lotus," he was especially keen due to several reasons.
According to the magazine, these reasons included the show being run by well-known author Mike White and an incredible cast including Jennifer Coolidge, Steve Zahn, and more.
In the Instagram post above, Lacy is photographed with his furry pal again during Christmas. Eager to be a part of the project, he self-taped his audition from his apartment in Brooklyn and did his callback via the popular meeting app Zoom.
During the pandemic, his wife Lauren and his boys were in Vermont - his hometown - with his family while he filmed "The White Lotus" in Hawaii towards the end of 2021.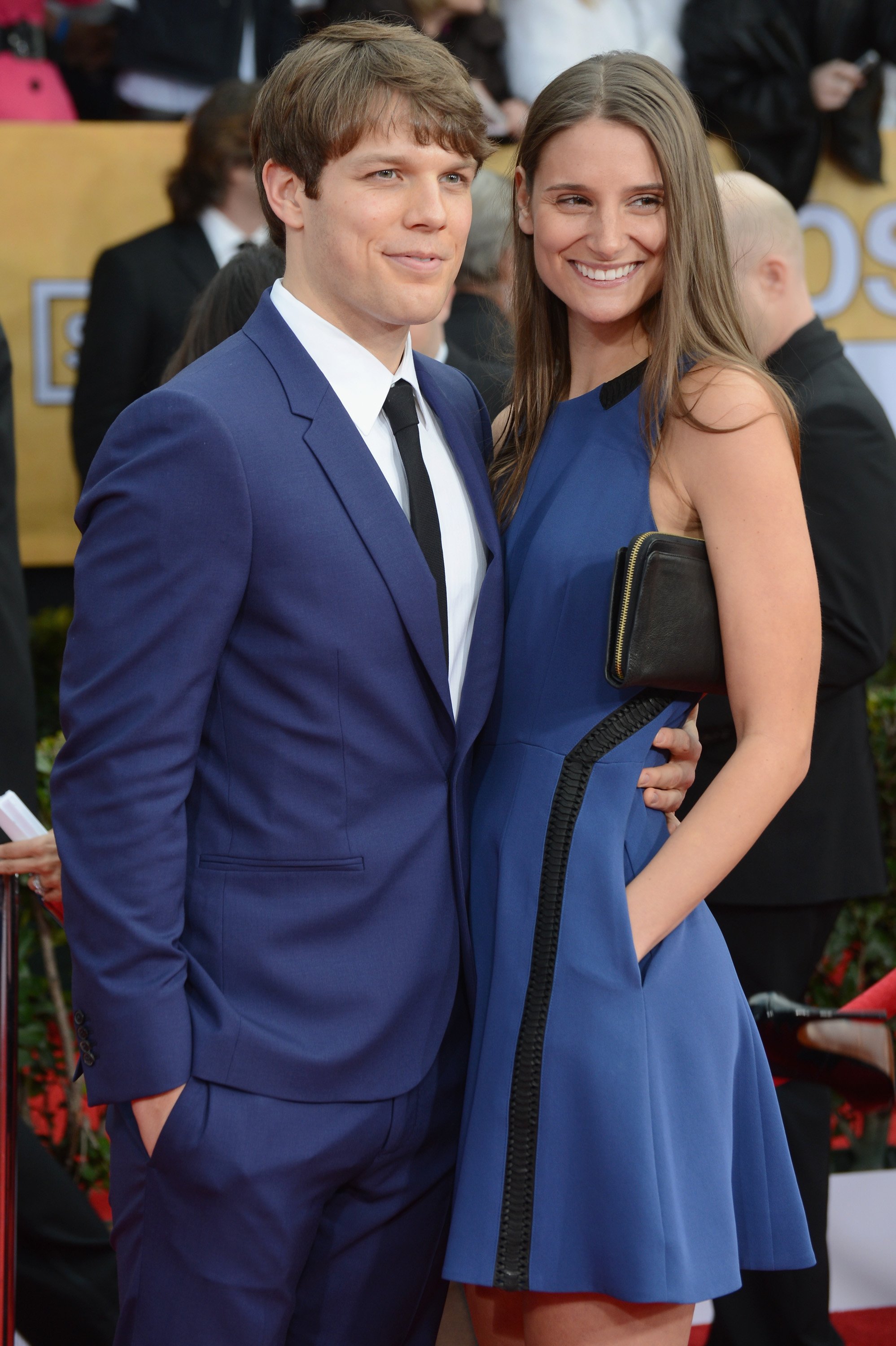 Jake Lacy and his wife Lauren Deleo at the 19th Annual Screen Actors Guild Awards in Los Angeles | Source: Getty Images
According to Harpers Bazaar, a lot of Lacy's roles are of him portraying "the nice guy," and he always played them well. He shared that:
"It's mostly about getting to have fun with the ownership of that story, as opposed to being in the passenger seat to a story. Which is what I've done in the past."
Therefore, the stark difference between those characters and his character Shane in Mike White's "The White Lotus" is notable.
Please fill in your e-mail so we can share with you our top stories!