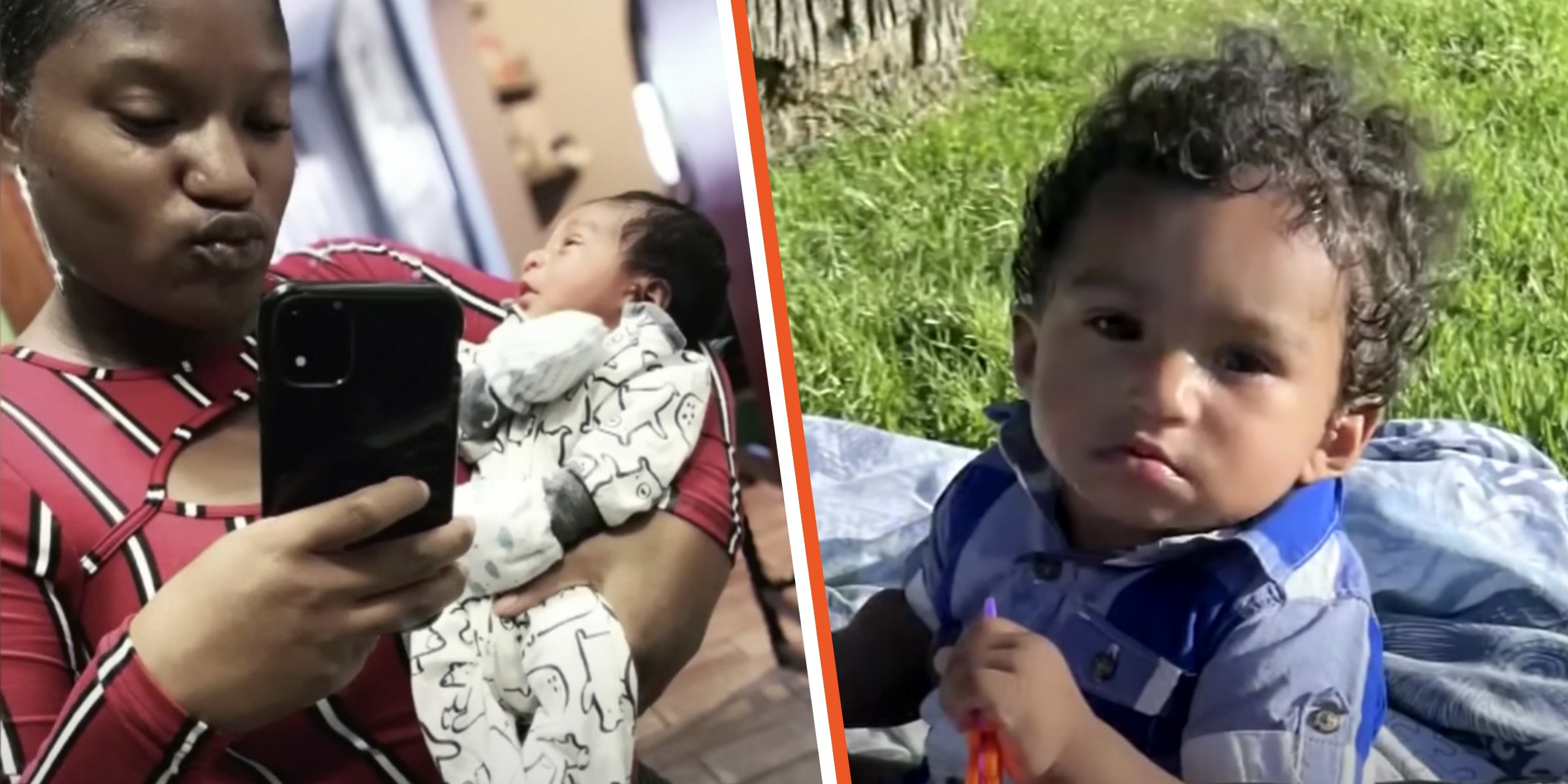 youtube.com/CBS Los Angeles
Pregnant Mom Dies in Crash along with 11-Month-Old Son on Her Way to a Pregnancy Checkup

What was supposed to be a beautiful day turned into a tragedy when an overspeeding car slammed into a pregnant woman's vehicle who was going for a prenatal checkup with her fiancé and 11-month-old son.
In most cases, after a person finds their partner and decides to spend the rest of their life together, the first thing they look forward to is starting a family. The couple feels excited thinking about holding their child in their arms.
After getting a positive pregnancy test, the to-be-parents visit the hospital frequently for prenatal checkups. The couple in today's story was on their way to the hospital when something unexpected happened at an intersection. It only took a few seconds for their lives to end.
THE DOCTOR'S APPOINTMENT
On August 4, 2022, Asherey Ryan, a 23-year-old mother from Windsor Hills, California, started her day as usual. She had an appointment with her gynecologist for a prenatal checkup in the afternoon and had no idea she wouldn't return home.
The mother was six months pregnant with her fiancé, Reynold Lester's son. The couple had named their unborn baby "Armani" and were excited to welcome him into this world, but fate had other plans.
On the day of her appointment, she slid onto the passenger seat of her car after tucking her 11-month-old son from a prior relationship, Alonzo Quintero, in the backseat. Meanwhile, Lester grabbed the steering wheel, ready to drive his family to the hospital.
ON THE WAY
While the family was going to the hospital, they met an accident at an intersection. An overspeeding Mercedes-Benz slammed into their car before flames erupted. The crash was termed as "one of the most horrific" ones by a California Highway Patrol (CHP) officer.
After the unfortunate incident, the authorities identified the woman who was overspeeding in her Mercedes-Benz.
After the two vehicles collided, several other cars crashed into them, increasing the death toll. Soon, the firefighters arrived and rescued people involved in the accident that took the lives of six and injured eight.
THE CCTV FOOTAGE
Ryan and Lester's families had no idea the couple was involved in a deadly accident. Ryan's sister, Shoshanna Kerr, knew that her sister had left for the hospital and thought she would return soon. However, 15 minutes later, she saw a video that sent a shiver down her spine.
"And for some reason, as soon as I saw that video, it hit me. It felt different. I felt connected," said Kerr while talking about a CCTV video of the car crash. She was devastated to know that her pregnant sister was no more.
Ryan, Lester, their unborn child, and little Quintero had died on the spot after the collision. Ryan's sister, Cotie Davis, revealed she always feared getting into a car crash after seeing videos on TV. She said she always prayed for her sisters and was shocked to learn of Ryan's death.
THE DEVASTATED FAMILY
Davis said her nephew, who "had the sweetest smile," didn't deserve to die like that. It was hard for her to believe that her sister had passed away. Ryan's death was so sudden that her sisters didn't get the chance to say their final goodbyes. Davis said:
"She was so loving. She was so supportive."
Meanwhile, Ryan's other sister, Kerr, recalled her last meeting with her late sister. Before leaving, Ryan had told Kerr that she loved her and would return home soon. Little did the sisters know that they wouldn't meet again.
THE WOMAN IN THE MERCEDES
After the unfortunate incident, authorities identified the woman who was overspeeding in her Mercedes-Benz. She was Nicole Linton, a 37-year-old nurse from Texas. She had miraculously survived the crash and was in the hospital when CHP arrested her.
The bystanders had seen Linton run a red light at the intersection at high speed, which made some vehicles crash into a nearby gas station. After witnessing the deadly crash, people raised their voices against drivers who break laws. A person pleaded:
"It's time to end this. Do your job! Stop these maniacs speeding and going around and racing. Stop it now!"
THE AFTERMATH
Not only were citizens shocked after learning about the horrifying accident and watching the CCTV footage, but the authorities also felt terrible for Ryan's family. District Attorney George Gascon said in an interview with KCBS:
"This incredible tragedy has sent shockwaves throughout Los Angeles, and the loss of so many precious lives will have a lasting impact on those that are closest to them."
Meanwhile, Kerr set up a GoFundMe page to cover the funeral expenses on behalf of her mother. In the description, she said "the worst thing occurred" when her sister suddenly passed away with her family.
FORGIVING THE WOMAN
Kerr told the media that Ryan's family had forgiven Linton. Despite bearing a painful loss and knowing Linton went against the law, Ryan's family took a courageous step and told the nurse they had pardoned her. Kerr said:
"She will have to live with this for the rest of her life. That's why she was spared. We understand it already."
Our thoughts and prayers are with the families of the six people who lost their lives in the horrifying multi-vehicle crash as they continue to grieve their irreplaceable loss.
Click here to read another story about an Illinois mother who died in a car crash with her four children when a car coming in the wrong direction crashed into their vehicle.
Please fill in your e-mail so we can share with you our top stories!