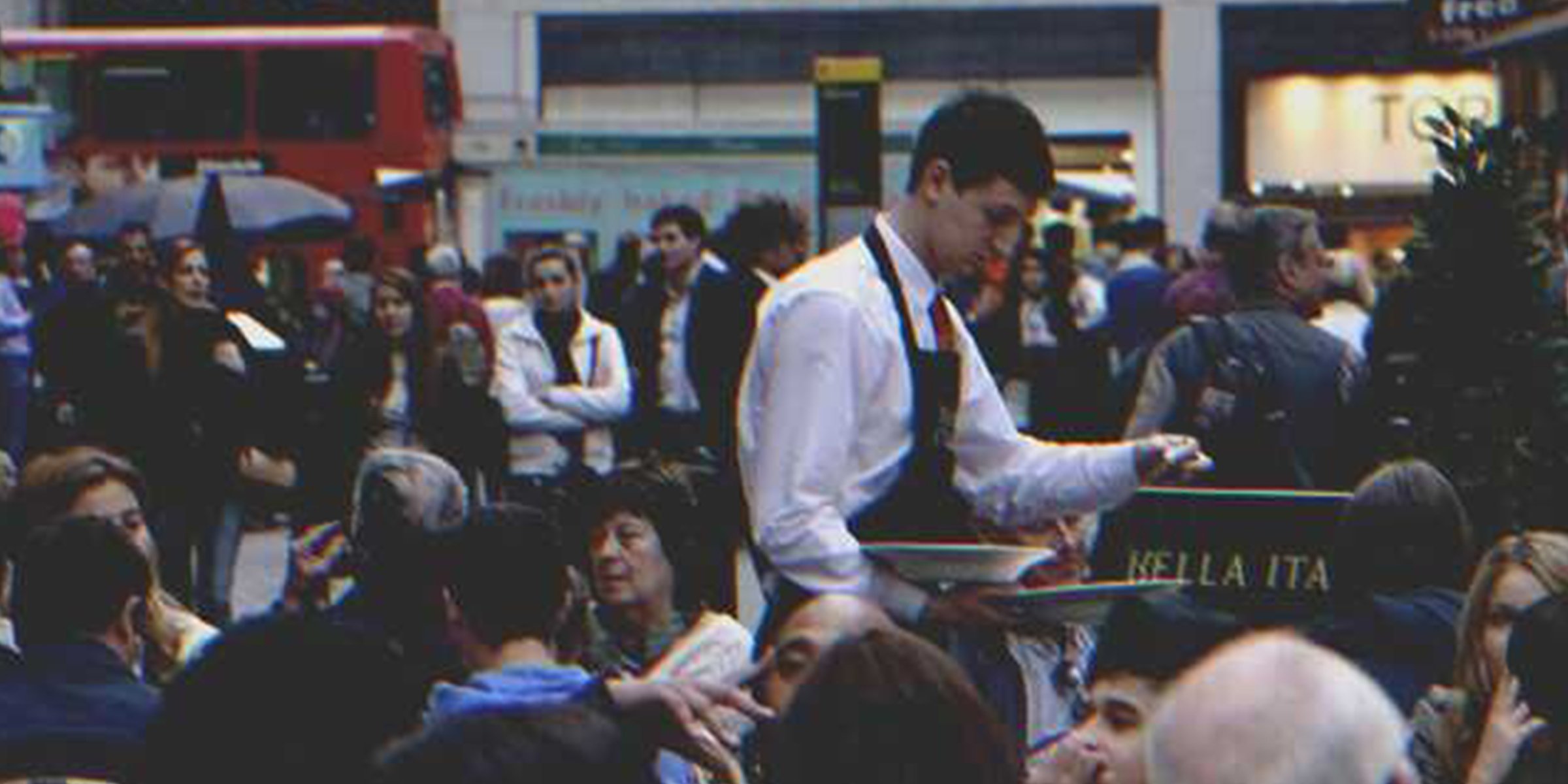 Flickr / Satish Krishnamurthy
Waiter Pays for Jilted Lady's Dinner, Next Day She Invites Him to Private Yacht – Story of the Day

Seeing that a woman could not pay for her half of the bill, a waiter acted with kindness. He did not anticipate how this seemingly small act would start a new chapter in his life.
He was setting the table, fork by shiny fork, glass by empty glass. In his mind, he was composing a tune to the light jazz track that played in the background. It was a good day.
She was sitting at the next table, her perfume filling the air around her. Her date barely looked up from his plate of fish fillet. Her legs were shaking restlessly. Her fingers were tapping to a rhythm that even time couldn't catch up to. It was a bad day. 'I bet that waiter is having a better day than me!' she thought.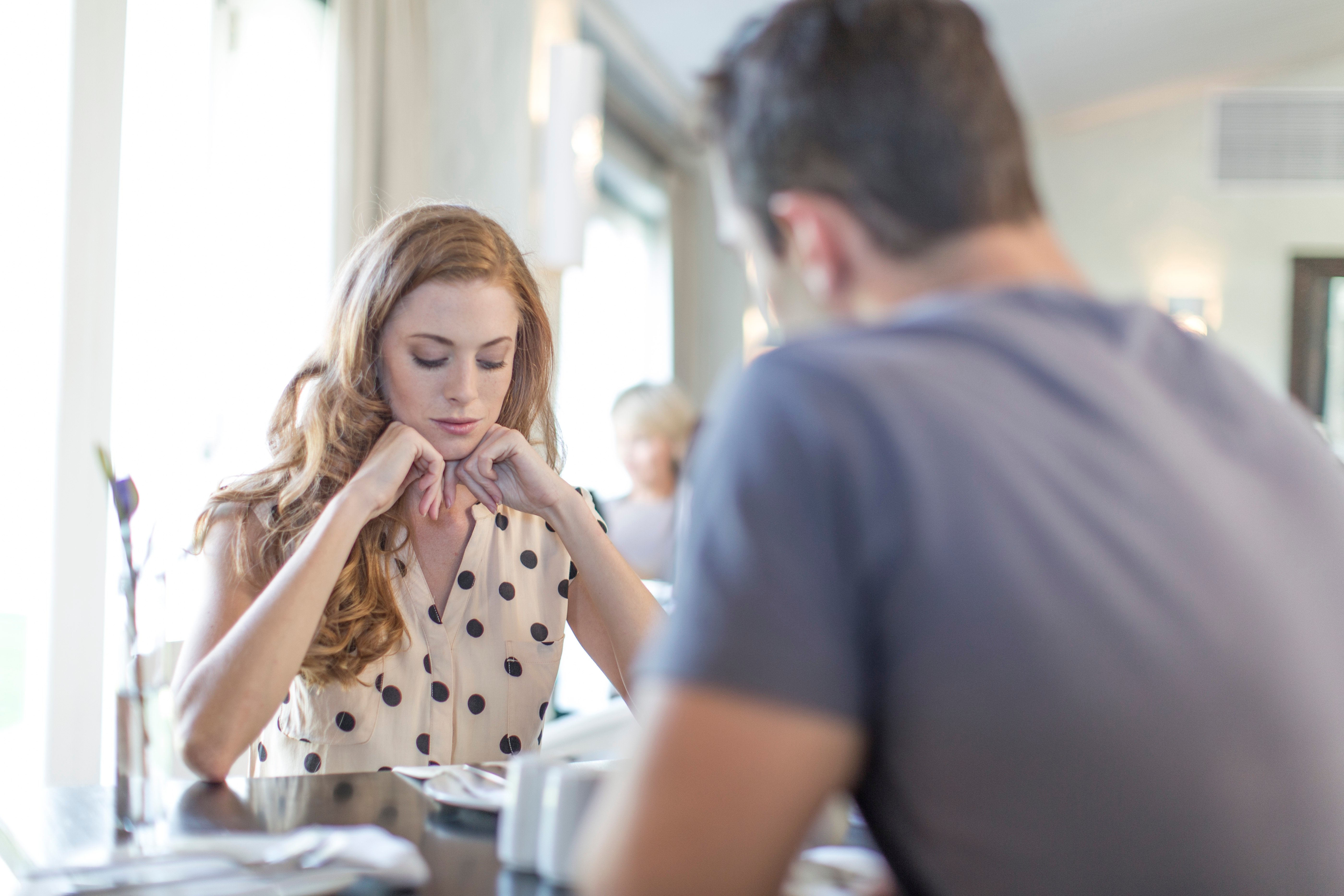 For illustration purposes only | Source: Getty Images
The waiter was still composing his melody, taking orders, charming the guests, bringing them delicious-smelling food, and—
'Wait a minute. Is that couple arguing? The guy looks all worked up. And he's about a minute away from creating a scene on a busy Sunday evening! And the girl...she looks helpless.'
He watched from a distance as the woman's date stood up, threw a few dollars in her face, banged the table, and stormed out.
The Sunday crowd was only half-intrigued by the drama. The girl avoided their fleeting stares, dabbed her misty eyes with her scarf, and called for the waiter.
Their eyes met through the crowd.
"How much do I need to pay?" she asked nervously.
The truth was, her date had left after paying only for his half of the meal. He went back on his promise to pay for dinner, and now she had no cash, no card to pay for her share.
'This guy won't believe me. He's probably heard too many of these stories to think her dilemma was genuine,' the woman thought to herself.
The waiter observed her fishing through an empty purse, pretending to look for money that should have been there. He smiled at the woman and knew exactly what to say.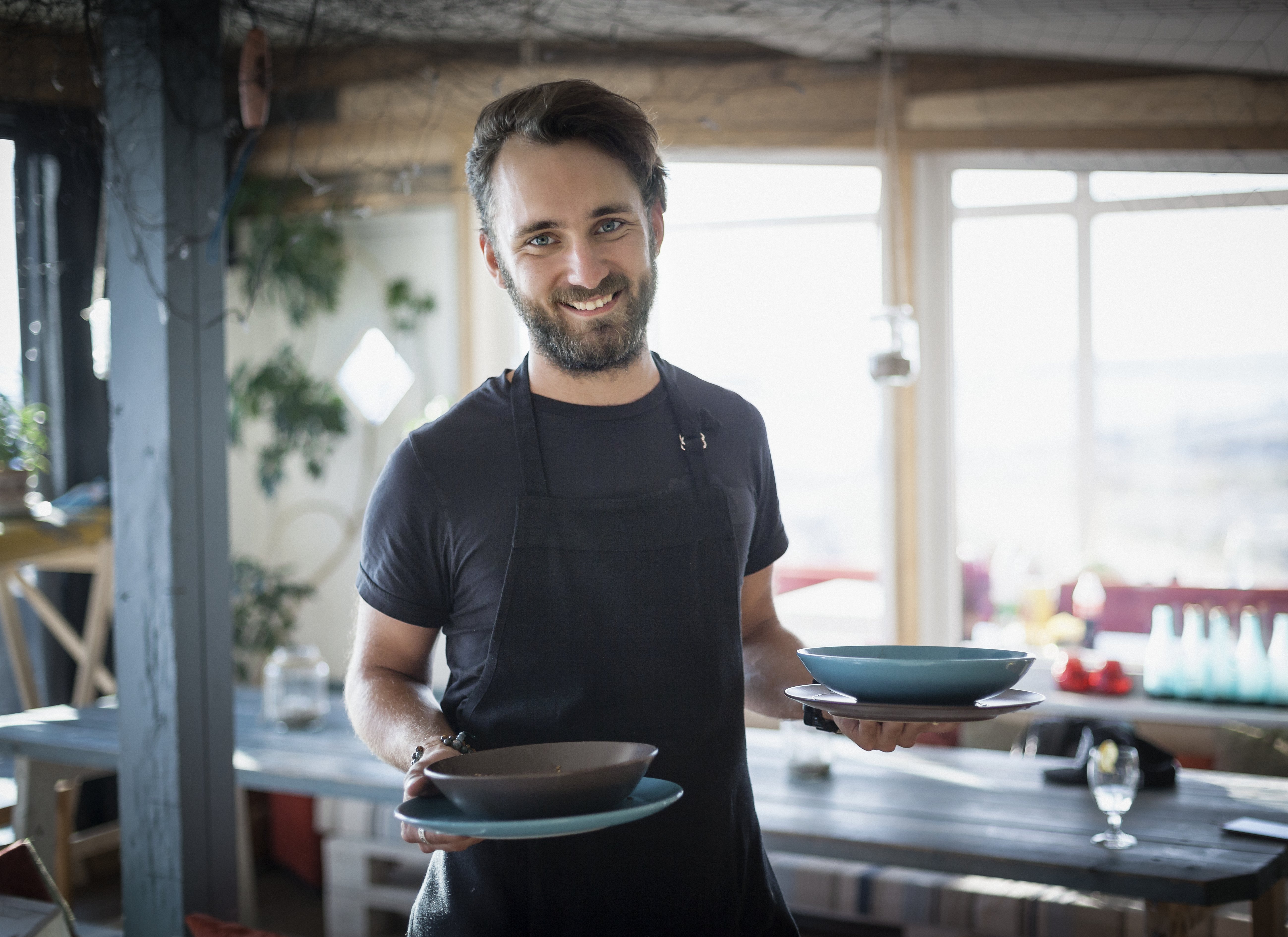 For illustration purposes only | Source: Getty Images
He leaned in and said, "I'm afraid we only accept cards, and the card machine is broken right now. While we fix it right away, can I get you a complimentary delicacy for your inconvenience?"
The woman was shocked by her luck. But even before that, she was surprised by how polite and sophisticated the waiter's words and manners were.
"Sure, I'll wait." It would give her plenty of time to find an excuse or run away.
For the rest of the evening, the woman sat alone at the table, and the waiter sent little savory dishes for her to try.
The place was still bustling with people. The card machine was apparently still not fixed. But soon, none of it bothered the woman anymore. She immersed herself in the treats that the waiter sent her way.
'Thank you!'
'This one is to die for!'
The two strangers only communicated through their gestures and their eyes.
Finally, it was closing time, and as the sea of people started flowing out the door, the woman looked anxiously for the waiter. He had already just left for the day.
She ran to the front of the restaurant and saw him slowly walking away into the darkness of the dimly lit road.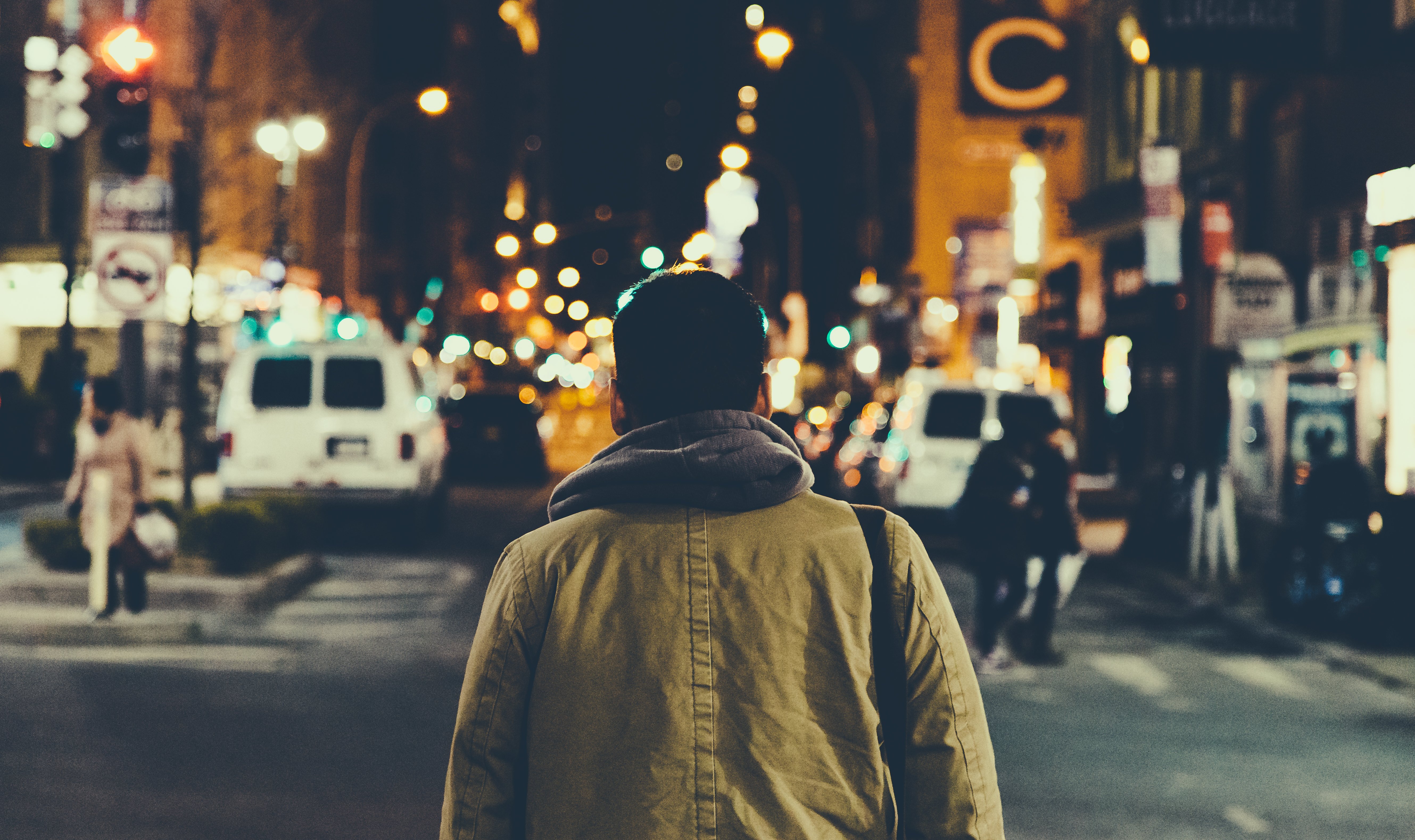 For illustration purposes only | Source: Getty Images
The song in his head was coming together beautifully. He couldn't wait to get home and play it on his guitar.
"Hey! Hey, you!" the woman called from behind him.
The waiter turned around and saw her. She looked...different. Her hair was dancing as she tried to catch up to him, and the waft of her sweet perfume was now unmissable.
"You never told me how much I had to pay!"
"Ah, that's alright. I took care of it!"
'The waiter paid for me? Why would he do that?' She couldn't process his gesture of kindness.
"Do people still do that?" she thought aloud, continuing to walk beside the strange man. "Being kind?"
An air of unexpected casualness and humor was building up between the two.
"Well, it wasn't that big of a deal. I knew you didn't have money. And you looked like you were having a bad day. So I helped out a bit, that's all."
"So you basically felt sorry for me."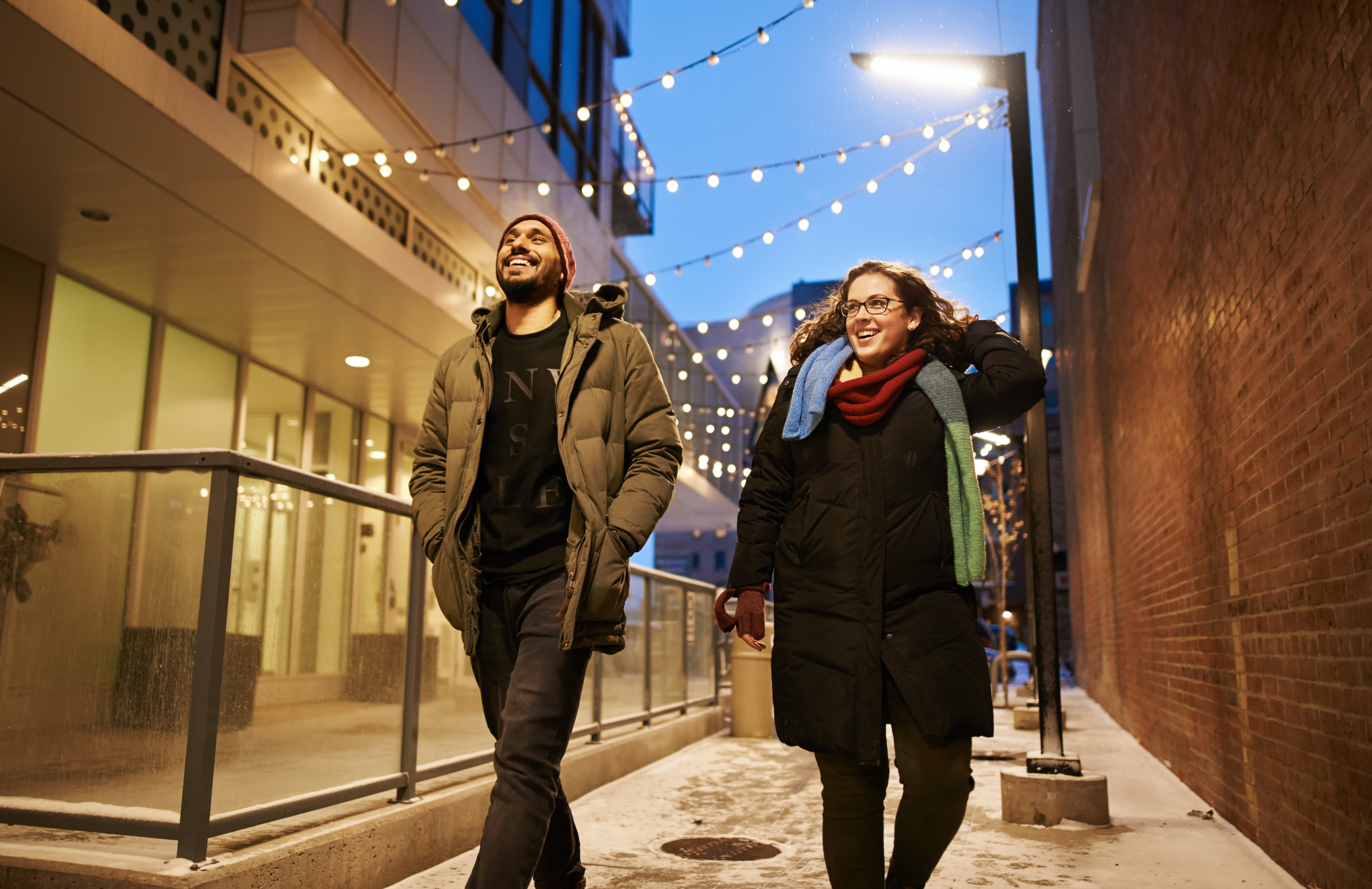 For illustration purposes only | Source: Getty Images
The man slowed down and was quick to defend himself. "No, it's not like that. I just know what a bad day feels like. Believe me, I do!" He paused, rolling his eyes at some of his dark days flashing before his eyes. "I like to think someone would do something nice for me too on such days..."
The waiter just realized something. The unknown woman had been walking with him for the past 15 minutes, having a conversation like she had known him for years.
It was an aimless walk that he didn't want to end. He couldn't remember the last time he felt so comfortable talking about his life, much less to a stranger. Every corner he turned with her lifted his spirits a little more.
He couldn't help but notice her nose scrunch up when she talked about her favorite season. Her hands flailed freely like a little girl, and her laughs had hilarious little snorts that she desperately tried to hide.
Love can find you in the strangest places.
It broke his heart that the night was about to end.
"Well, this is me!" She leaned in to kiss him gently on the cheek. By now, he was mesmerized by her closeness.
"Thanks again for being weirdly kind and for the best tiramisu I've tasted my entire life."
As she walked back to her apartment, she could feel him still waiting, struggling not to say something. That made her smile.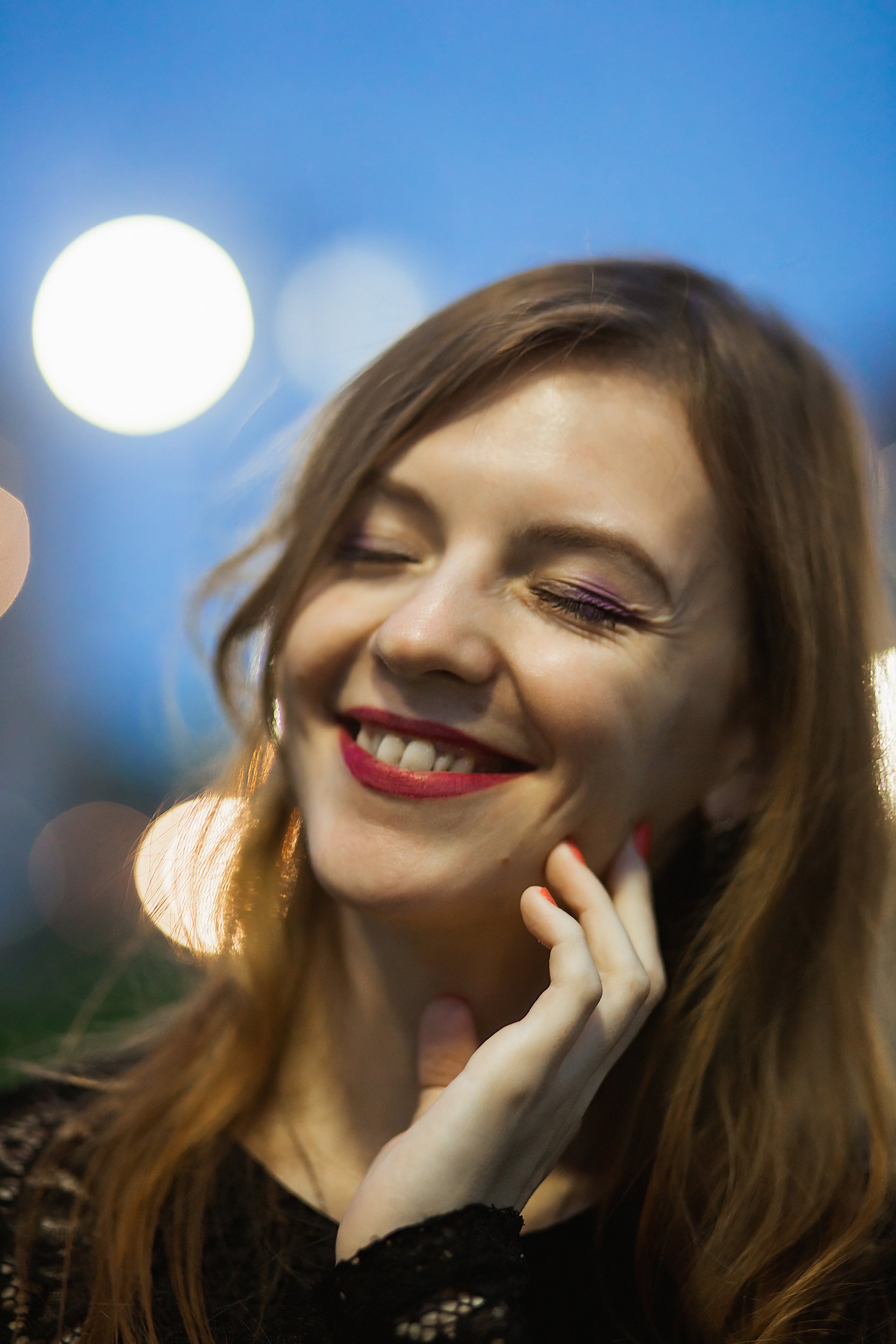 For illustration purposes only | Source: Getty Images
The following day at the restaurant, he couldn't focus on his work. The forks, plates, and glasses weren't as perfectly aligned. The tune he had made up in his head had frustratingly vanished. And he couldn't believe he had forgotten to ask the woman her name.
"Good evening! Are you the one who spoke to Ms. Levitt?"
A tall, bulky man had barged in with a strange inquiry.
"Ms. Levitt?" The name didn't ring a bell.
"Were you the one who said that the card machine wasn't working yesterday?"
This scared the waiter but confused him more. 'The only person who I told this to was—'
"I request you to come with me, sir. You've been invited by Ms. Levitt to her private yacht."
It felt more like an order than a request. Still clueless, the waiter wrapped up his shift and followed the intimidating man.
"Where are we going?" he mustered the courage to ask while sitting in the backseat of a luxury car.
There was no answer. 'Who is Ms. Levitt?' he kept trying to think.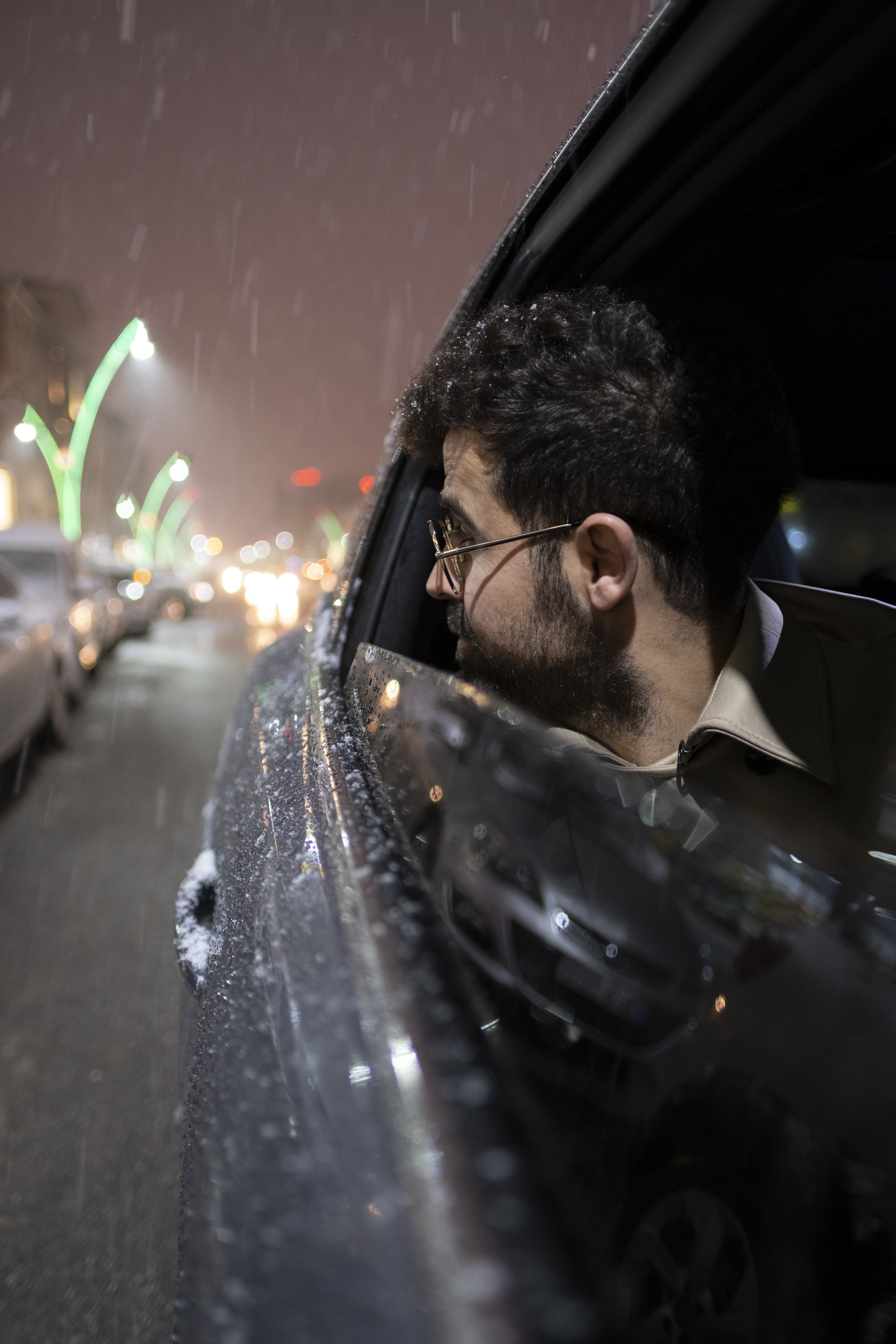 For illustration purposes only | Source: Getty Images
When he got off the car, he was standing somewhere on the city's beautiful shoreline. The sound of the waves gripped him until he finally saw her again.
'It was her! She is Ms. Levitt!' He sighed with relief.
But apart from the smile on her face, almost everything else was different. She was wearing an elegant flowing dress, her hair was loosely set, and she had just gotten off a yacht.
"Who are you?"
"I'm the same girl you met yesterday; give or take a few things," she said. "Why don't we take a walk?" She smiled, amused at his confusion.
As they walked along the shore, the man learned that the woman he was so taken with was not an ordinary woman. She explained to him that she was the daughter of a millionaire.
They seemed to pause their walk for a moment. That's when the baffled waiter learned the real reason why the woman had kept the big secret.
"I live frugally, so I don't get my heart broken again. I've been through enough relationships where the guy was only interested in my wealth.
"As a hopeless romantic who's watched too many romcoms, this is the solution I came up with. And look, it worked!"
"What do you mean?" his heart throbbed, waiting to hear her answer the question.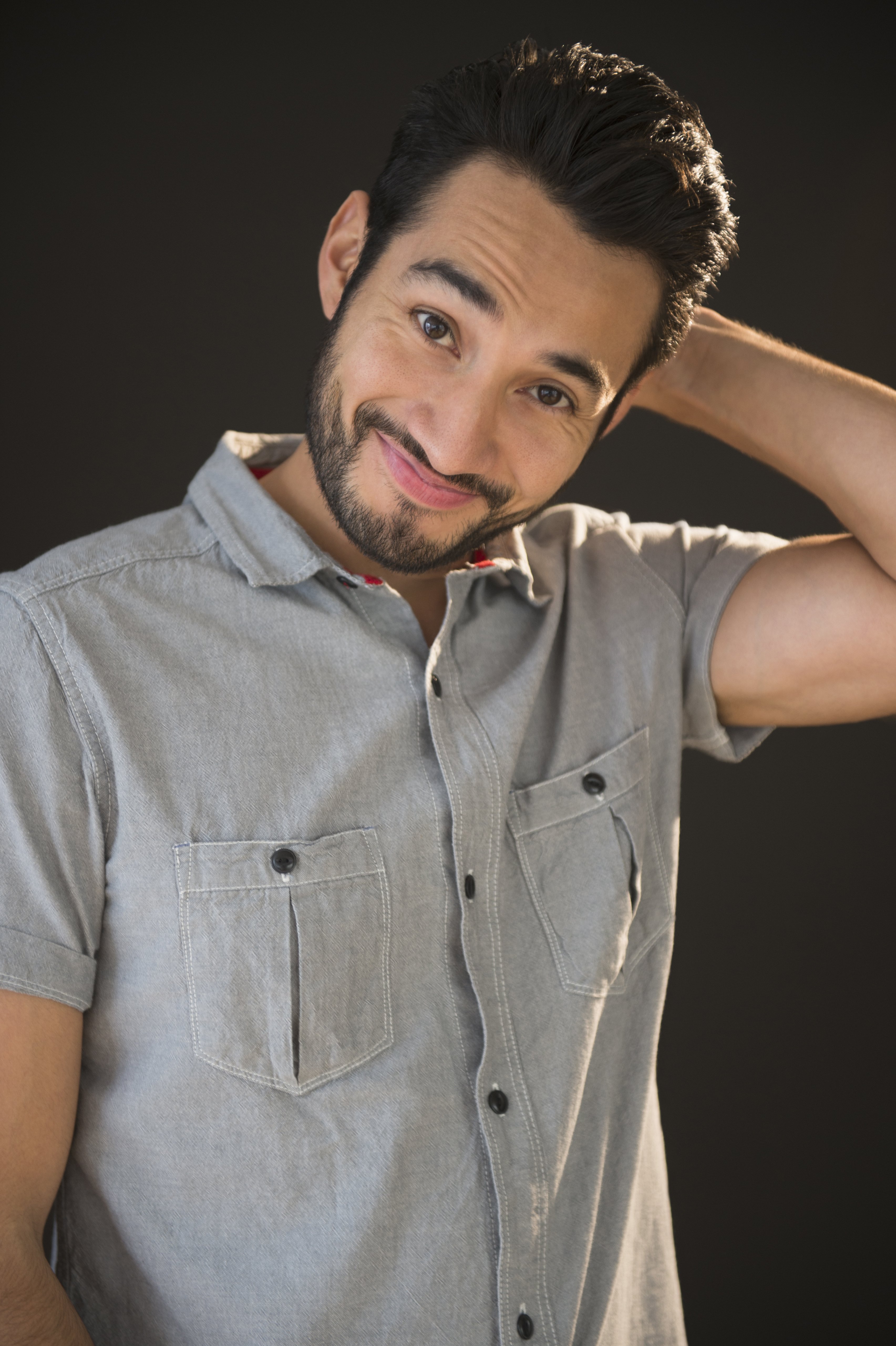 For illustration purposes only | Source: Getty Images
"I've never met anyone like you. And yet, I know you from my own daydreams of an ideal partner.
"I had never laughed like I did yesterday. I have never heard anyone speak so passionately about their hopes and dreams. I had never had that much fun simply walking around this boring city. And I haven't seen this kind of honest, undramatic kindness in anyone in the longest time."
She held his hand and nervously asked, "If you've ever watched a romantic comedy, this is the part where I ask you: Would you still like to go out on a second date with me?"
"No," the man finally spoke after hearing the woman out. She stood there, speechless.
"Because that would mean we've had our first date already. Let's start from the beginning. Hi, I'm Adi."
"I'm Emily."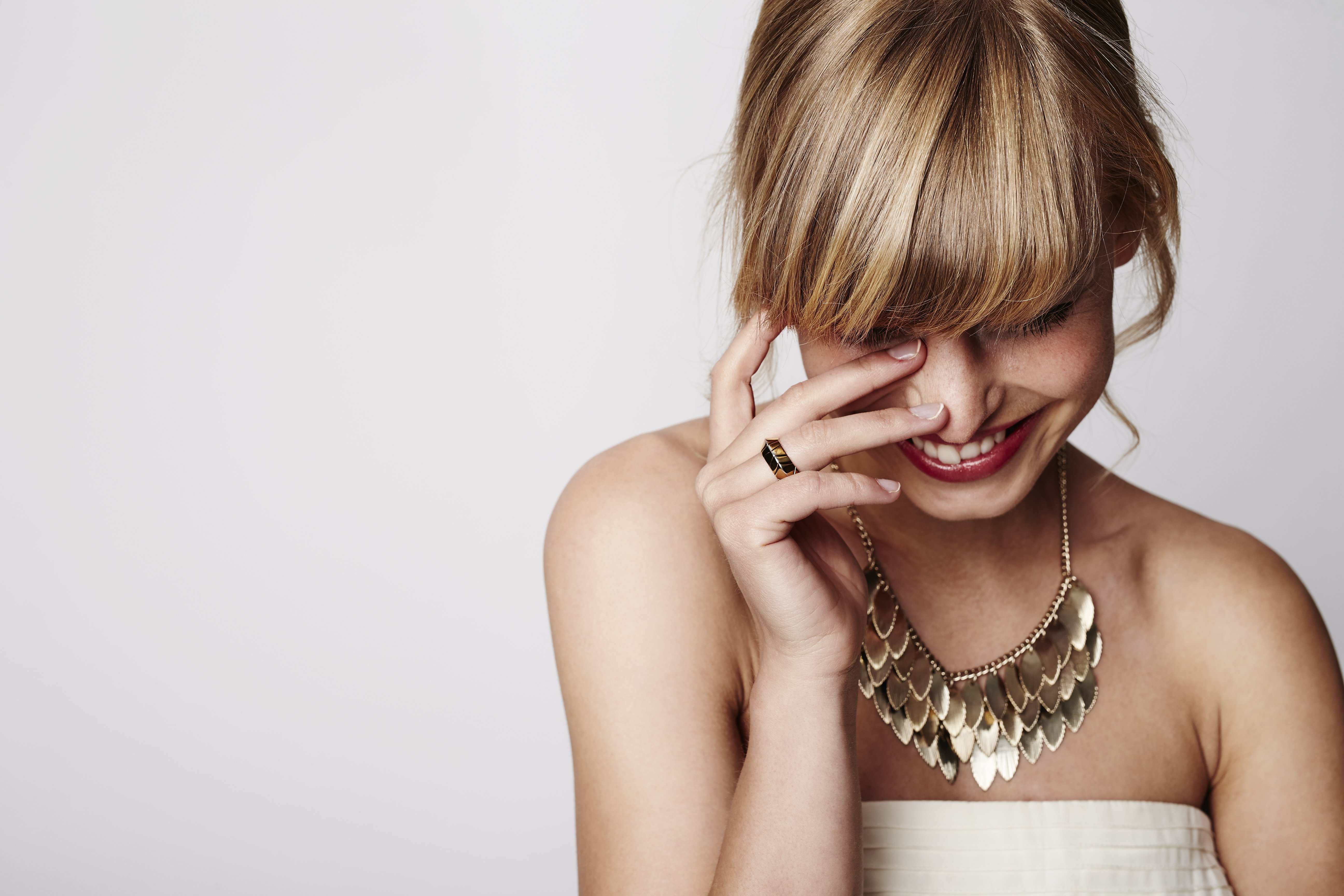 For illustration purposes only | Source: Getty Images
He couldn't have thought of any other name that fit her better.
"Let's get out of here, Emily. I think I know a cafe you're going to love. There's only one rule: I'm paying."
What do we learn from this story?
An act of random kindness could change your life. If Adi didn't decide to help out Emily by paying off her bill, it would've been an ordinary day for him. Helping her changed his life for good; he found love.
Love can find you in the strangest places. Emily was at the restaurant to break up a bad match. She did not expect to meet a better suitor the same evening.
Share this story with your friends. It might brighten their day and inspire them.
If you enjoyed this story, you might like this one about a young wealthy woman who decides to put her boyfriend's love to a similar test.
This piece is inspired by stories from the everyday lives of our readers and written by a professional writer. Any resemblance to actual names or locations is purely coincidental. All images are for illustration purposes only. Share your story with us; maybe it will change someone's life. If you would like to share your story, please send it to info@amomama.com.
Please fill in your e-mail so we can share with you our top stories!