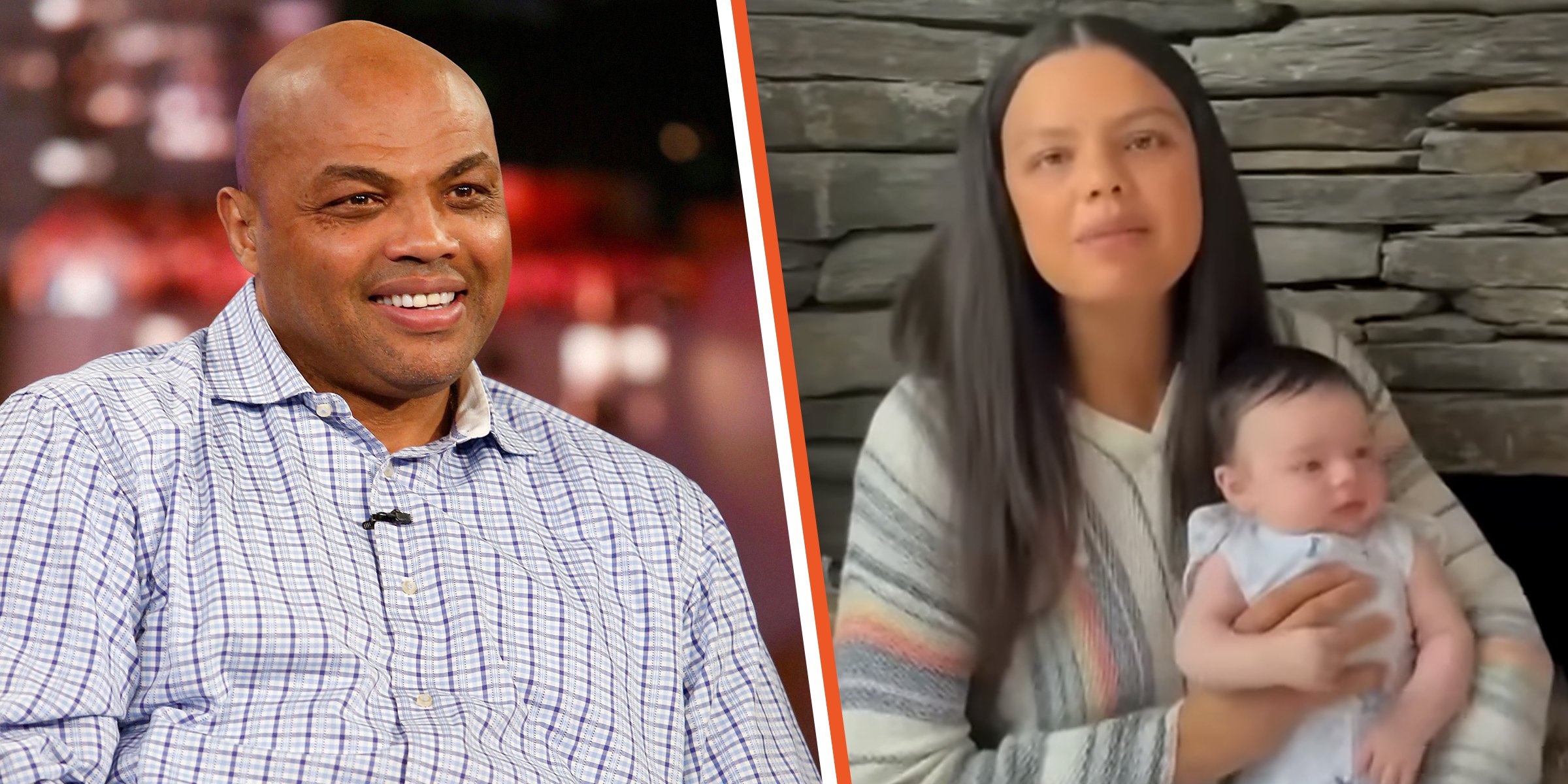 youtube.com/NBA on TNT | Getty Images
6 Facts About Christiana Barkley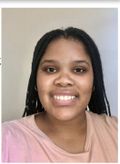 Famous basketball pro-Charles Barkley only had one child, and his little girl is all grown up. Christiana Barkley did not stay in the shadow of her famous father and had a successful career and a family of her own.
Having a professional athlete as a parent can put a lot of pressure on you, but when your dad was an NBA basketball player for three teams, including the Philadelphia 76ers, that really puts pressure.
But Christina Barkley did well for herself; having had big shoes to fill, she graduated with a master's from university, got married, and started her own little family.
THE BIRTH OF CHRISTIANA BARKLEY
Christiana's parents, Charles and Maureen, married in 1989 and had Christiana in the same year. There was not a lot of information about her mother as opposed to her famous father.
Christiana went to Villanova University in Pennsylvania in 2011, and in 2017 she earned her Master's degree in Journalism from Columbia University.
By the time she was 31, she was the director of writing and senior account manager at the Koppelman Group- a college consulting company. Like her mother, Christiana kept most of her personal life private; her Instagram account was closed off from anyone who did not follow her.
With 179 posts and 2759 followers, she humorously wrote "very fun person until I'm tired" in her profile bio. In her Instagram avatar, she flashed her abs in a striped bikini.
THE MEANING OF CHRISTIANA'S NAME
During a "Steam Room" podcast with Ernie Johnson, Christiana's father revealed that he had named his daughter after a mall in Delaware. Charles spent time during his NBA career in Philadelphia, where he was drafted fifth overall by the 76ers in 1984 and played eight seasons for the team.
Philadelphia was not too far from the Delaware mall, Christiana Mall, which he would often visit- he liked the mall so much that he named his only child after it.
CHRISTIANA'S HUSBAND IS NOT A FAN OF SPORTS
Christiana met her husband, Ilya Hoffman, in 2016 at a basketball game; his friend, Eric Magleby, invited him to watch a replay of Villanova's national championship game.
He was hesitant about going as he was not the biggest sports fan- he didn't play nor watch any sport; he eventually accepted the offer and met his future wife that same day.
At Mason Jar, a sports bar in Manhattan, where Hoffman was not sure was his scene, in a crowd of university students, Eric pointed at Christiana and said she was Charles Barkley's daughter. Vaguely aware of the sports giant, Hoffman replied: "Oh, you mean the guy from 'Space Jam'?"
Later in the evening, Hoffman invited a group of students back to his apartment- Christiana, one of them- and they formally met over pizza. All Hoffman could think was, "look at this amazing girl."
In 2009, Hoffman attended Baruch College, where he graduated with a bachelor's in finance and economics; before that, he went to SUNY Albany for two years. He later founded a marketing technology company in New York called "DemandByte."
They began dating in the Spring of 2016; the first time Christina met his family, his grandmother and her bonded over matzo ball soup. Mrs. Koliskor- Hoffman's grandmother- found it impossible not to love Christiana. Hoffman said:
"My grandmother is an old-school Russian Jew who's hard to win over, but now I think she loves Christy more than my brother and me."
Hoffman was born in Moscow before his parents, Alex and Katia Hoffman, he and his brother Ash immigrated to America in the late 1980s. He spent most of his childhood in Queens before relocating to Port Washington in Long Island, New York.
ILYA HOFFMAN BEHALF OLD-FASHIONED FOR HIS PROPOSAL
In 2019, Christiana and Hoffman moved in together in Vermont, and they loved the mountain views and the access to skiing. During a Christmas trip to Scottsdale, Hoffman asked Charles and Maureen for Christiana's hand in marriage.
Although the plan did not go as he envisioned, he became emotional in the moment- something that rarely ever happened. Both parents approved, and Hoffman gave himself a few months to plan the picture-perfect proposal.
Cue Covid and the lockdown it brought with it; suddenly, Hoffman found himself trying to devise a way to propose during a pandemic. When Spring came around, and Hoffman had not popped the question, Charles began to worry, fearing he had changed his mind.
Christiana also tried speeding up the process, hinting that she saw someone propose with a Ring Pop on TV. Hoffman finally devised a plan of action, finding a jeweler in Manhattan to design Christiana's engagement ring through a family friend.
After a morning walk on May 15, Hoffman humorously presented her with a Butterfinger, her favorite candy, and a Ring Pop. She did not find the humor in his actions.
Finally, he pulled out the diamond ring box and said, "I love you; I want to marry you." With chocolate all over her face, she said 'yes!'
INSIDE CHRISTIANA'S WEDDING
On March 3, in front of 120 guests of family and friends, Hoffman and Christiana said 'I do' at the Andaz Scottsdale Resort and Bungalows. All in attendance were tested for Covid on their own accord or at a testing site at the resort.
Christiana wore a Reem Arca wedding dress; she wore the floor-length, sleeveless gown with white and peach ranunculus. Hoffman kept it simple with a dark-colored suit and a white shirt.
Rabbi John Linder led the ceremony that included Jewish traditions such as breaking glass. After the Rabbi pronounced them married, a cheer of "mazel tov" echoed throughout the outdoor wedding.
At the wedding reception, guests had the choice of elk, steak, and sea bass; Christiana and her father danced to "The Man Who Loves You the Most" for their daddy-daughter dance, and Hoffman and his mother chose a traditional Russian song for their mother-son dance.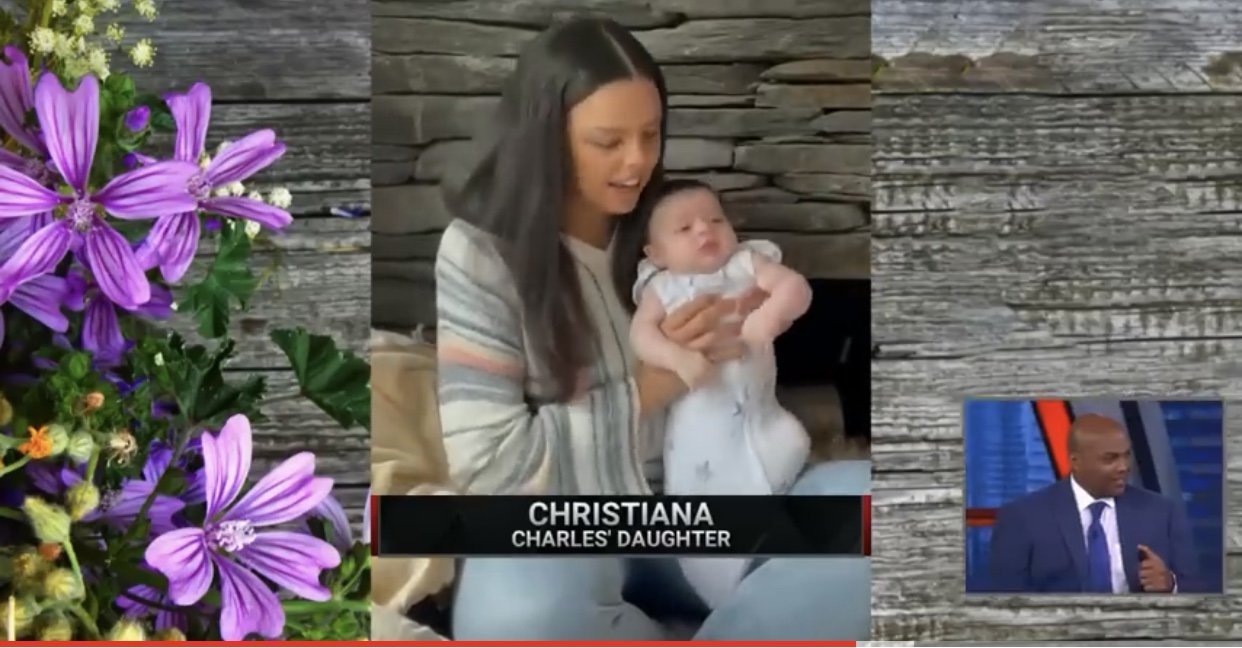 A clip of Christiana Barkley with her son that played on NBA on TNT on May 9, 2022 | Source: YouTube/NBA on TNT
SHE HAS A CHILD
In 2022, Christiana celebrated her first mother's day following the birth of her son, Henry. During an NBA on TNT episode, a clip of Christiana and baby Henry played, during which she revealed she spent 48 hours in labor after her father compared childbirth to a sprained ankle.
Christiana had none of it and quickly reminded her father that a sprained ankle was a spa treatment compared to delivering a baby.
Please fill in your e-mail so we can share with you our top stories!