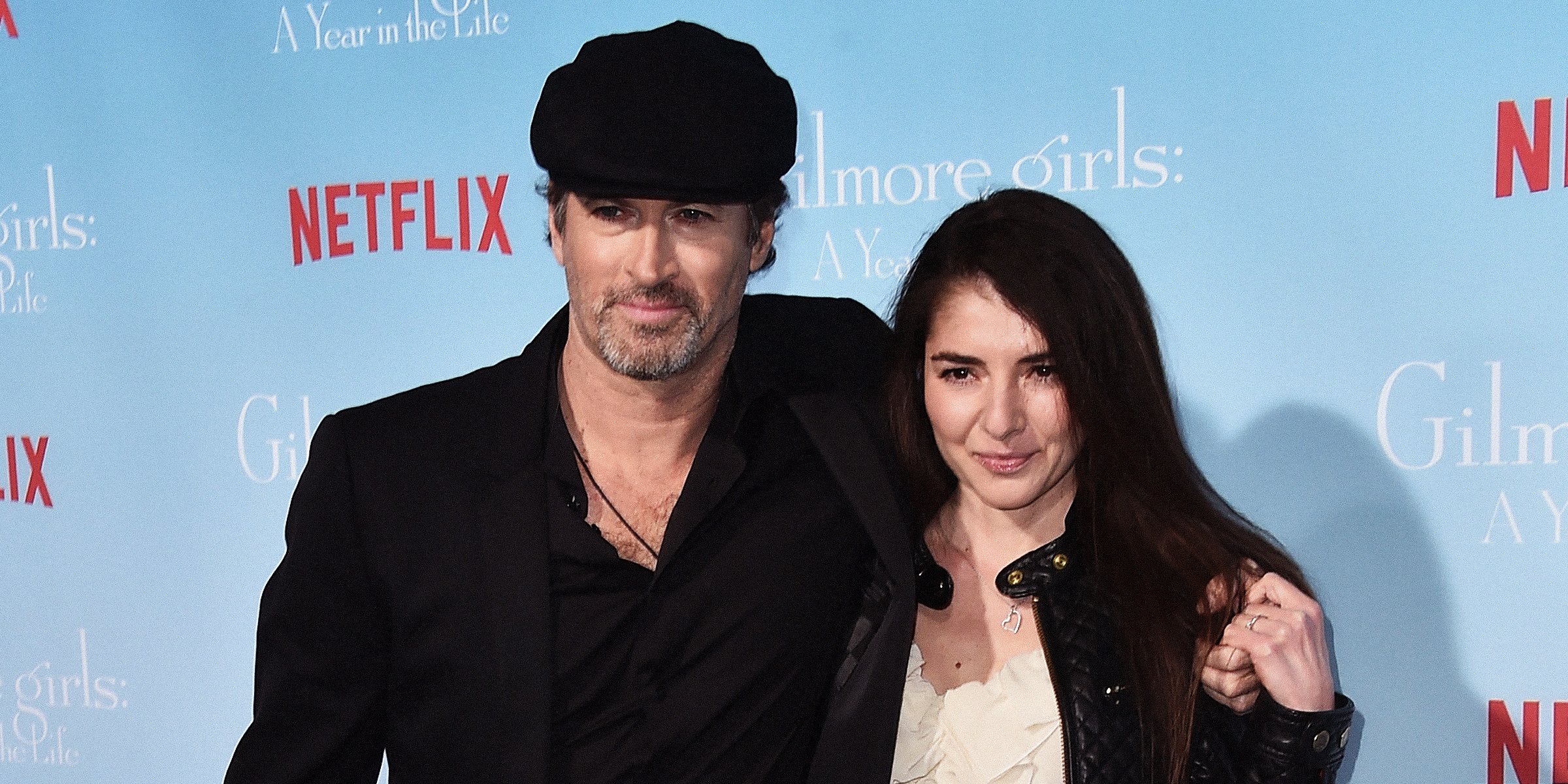 Getty Images
Kristine Saryan and Her Husband Have a 20-Year Age Difference – Meet Scott Patterson's Wife
Kristine Saryan from "Gilmore Girls" believes that age is just a number, especially regarding love. The actress is twenty years her husband's junior, but they have an admirable marriage. Meet Scott Patterson's beloved wife.
Kristine Saryan's mostly known as the wife of the notable actor Scott Patterson, who starred in "Gilmore Girls." But, apart from the nametag, Saryan is a determined young woman who has also established her career in Hollywood.
She is not only an actress but also a supportive wife and loving mother-of-one. Saryan has an excellent record as a successful entertainer and a family woman.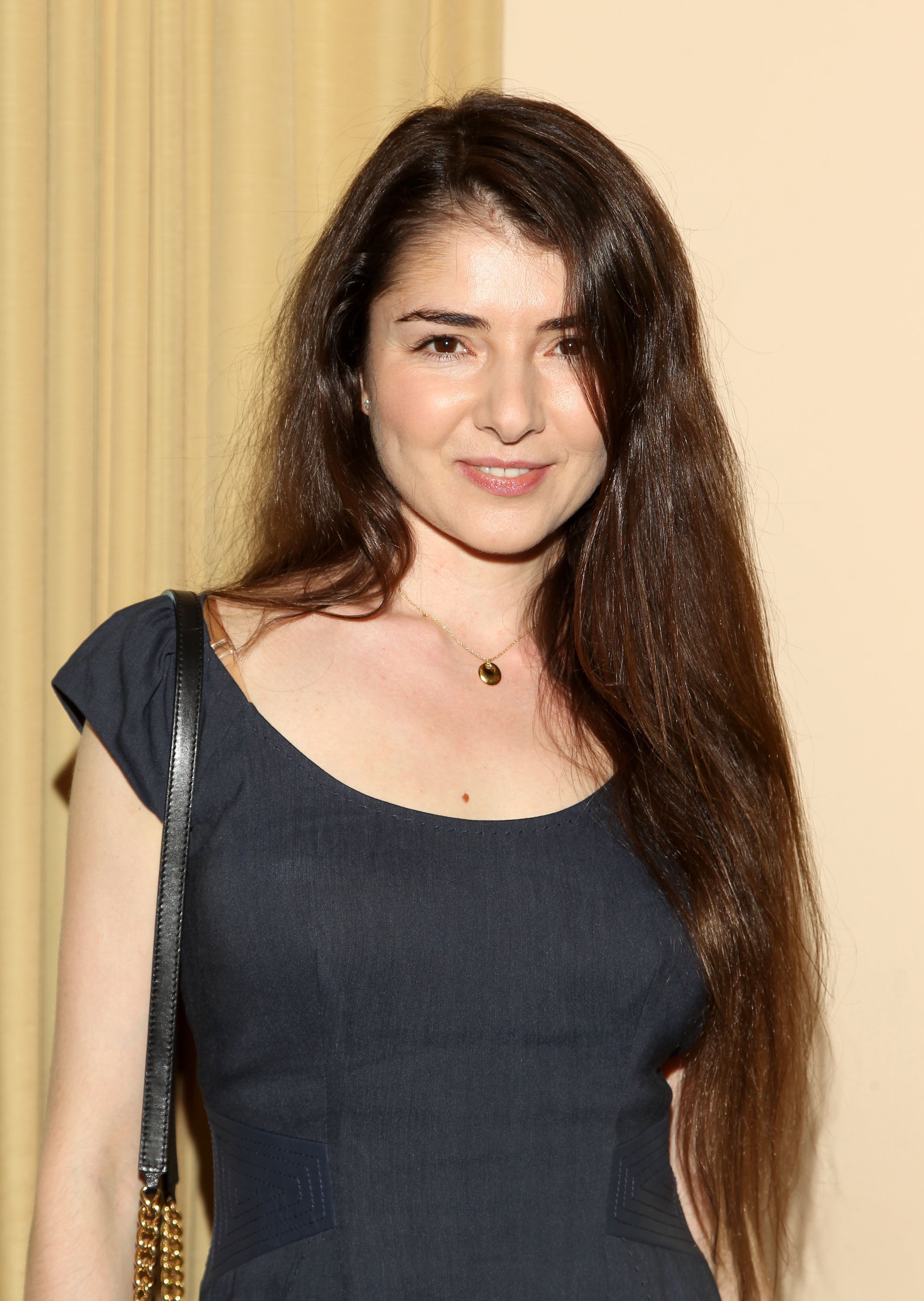 Kristine Saryan attends 15th Annual PRISM Awards on April 28, 2011, in Beverly Hills, California. | Source: Getty Images
Despite being the wife of a famous actor, and a public figure, Saryan prefers to shield some details about her personal life away from the media. For instance, the actress's precise date of birth remains a mystery.
Sources alleged that she was born in 1984 in California, but her date of birth may be incorrect according to Patterson's declaration about when they met.
Nothing is known about her childhood or family, except that she attended Haddonfield Memorial High School in New Jersey. Her acting career kicked off in the early 2000s when she starred in "Gilmore Girls."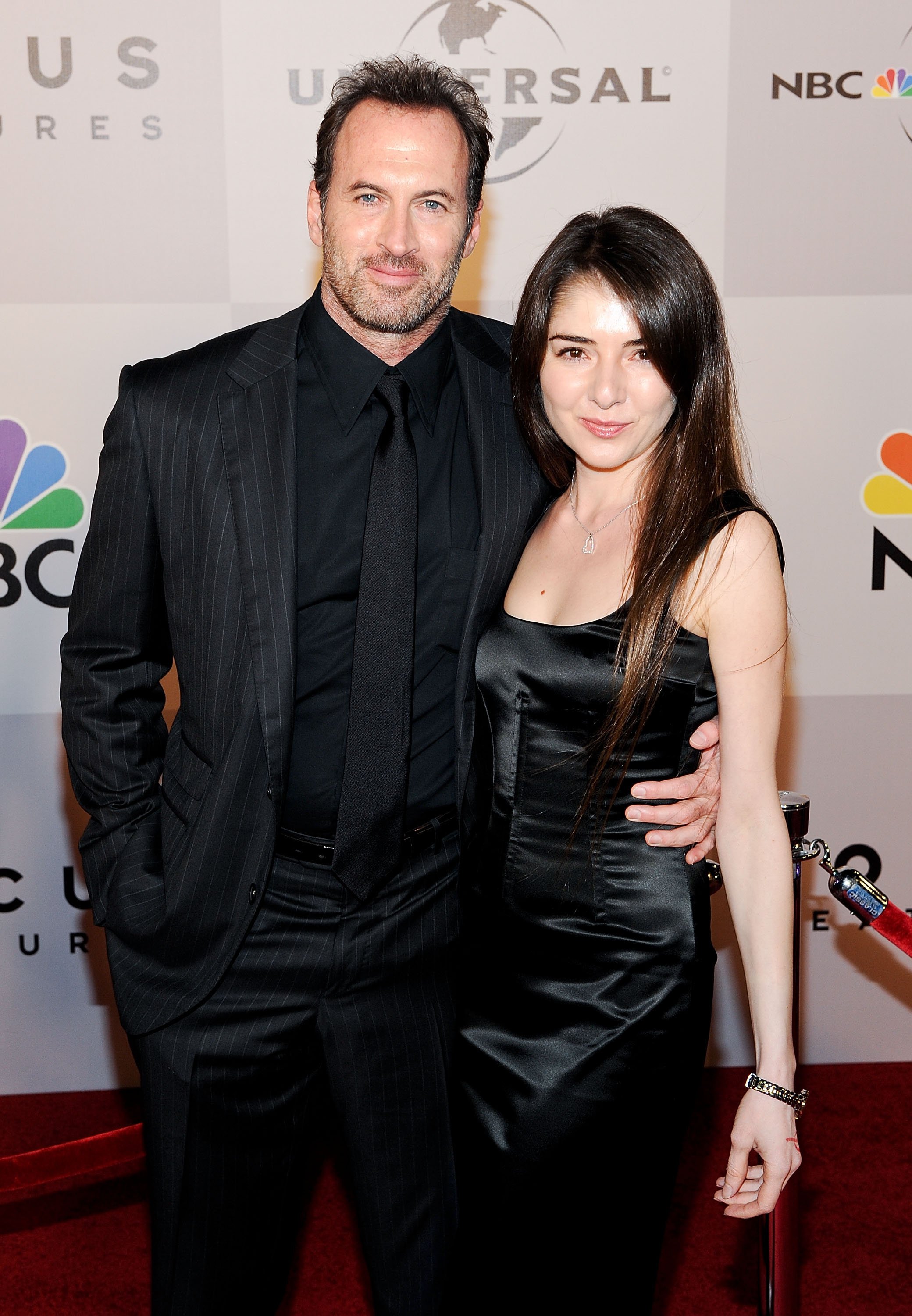 Actor Scott Patterson and actress Kristine Saryan attend NBC Universal's 68th Annual Golden Globes After Party at Hotel on January 16, 2011, in Beverly Hills, California. | Source: Getty Images
According to her IMDb profile, other notable acting credits include "Gilmore Girls: A Year in the Life" and "Kidnapped: The Hannah Anderson Story."
Before her time on TV, Saryan was a brilliant theatre cast. During her Master's class, she earned a role in "Abigail's Party," which, according to her husband, convinced her audience about her innate passion for the craft.
In 2000, Amy Sherman Palladino, who wrote "Gilmore Girls" and had encountered Saryan in past functions, was convinced she was the best bet to play Chrissy in the on-screen production.
Fortunately, the actress proved herself worthy of the role following an audition, and in no time, she became famous. Consequently, Saryan co-starred with the man who became her husband.
Some people accused Patterson of helping the actress get the role, but in a lengthy Facebook post, the older thespian denied and clarified the situation. After explaining how she got the role, Patterson confidently noted that his wife is a better actor than he is. He added:
"These comments have troubled her. That is why I feel compelled to set the record straight."
Despite the false rumors about how she got the roles, Saryan refused to address it via social media. But even though the actress, unlike her husband, would rather not explain herself, she dotes on her family.
The "Gilmore Girls" actress has a Twitter account with very few followers where she shares content about her child's paintings, husband's projects, birthday shoutouts, and Father's Day messages.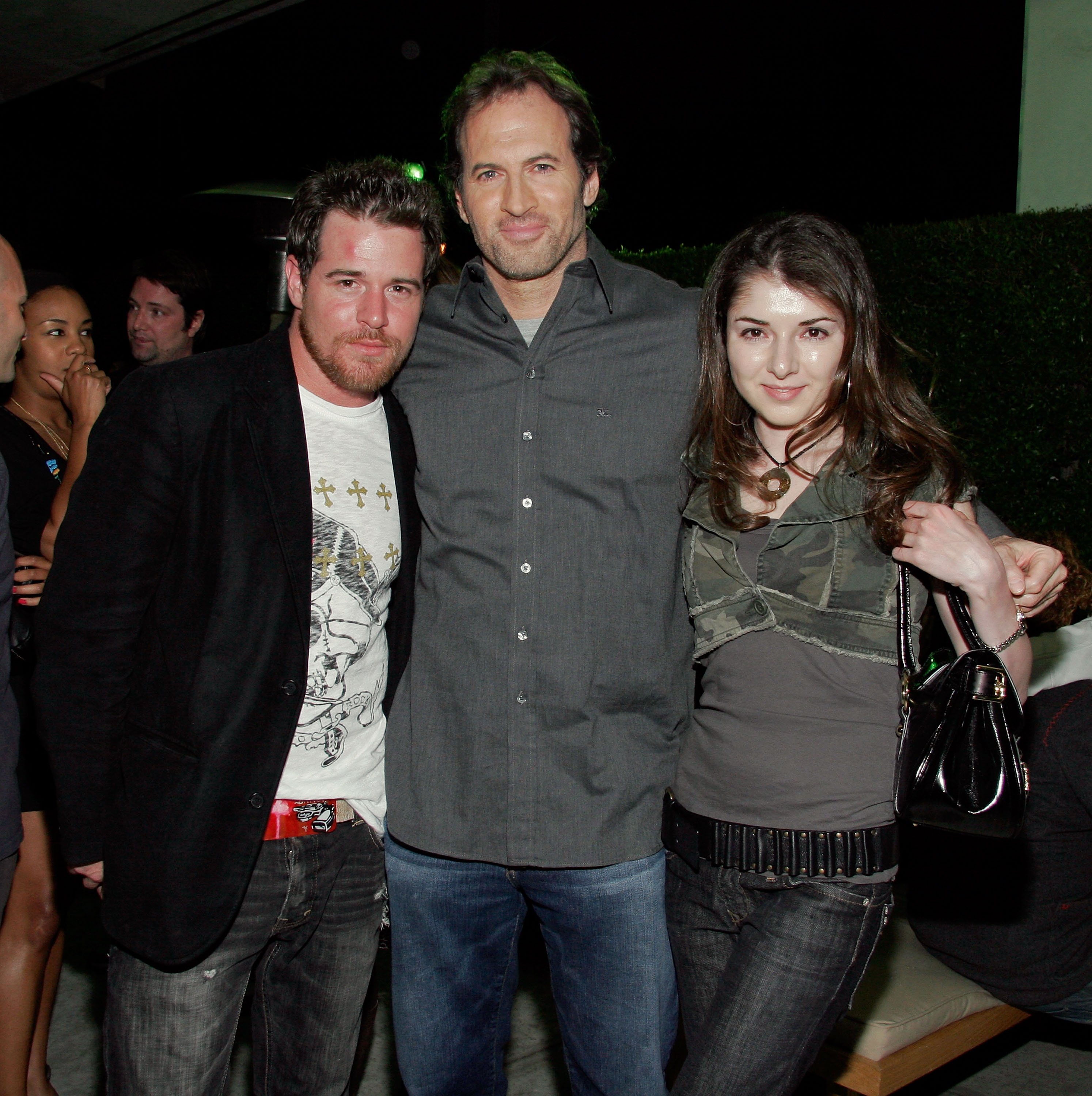 Actors Derek Phillips, Scott Patterson, and Kristine Saryan at the Sundance Channel's launch of Robert Redford's "The Green" at the former La Brea Chrysler Jeep showroom on April 9, 2007, in Los Angeles, California. | Source: Getty Images
KRISTINE SARYAN MET HER HUSBAND BEFORE HE BECAME FAMOUS
Although there have been controversies about Saryan's actual age or date of birth, according to her husband, there is a twenty-year age gap between them.
While recounting when they met, he alleged that it was when he was 41 and she was 21. Apart from the age clarification, Saryan met her husband before he became famous.
Their meeting also preceded their time on "Gilmore Girls;" he had booked the role but had not filmed it yet. Then, more than a decade later, the former co-stars got married in 2014.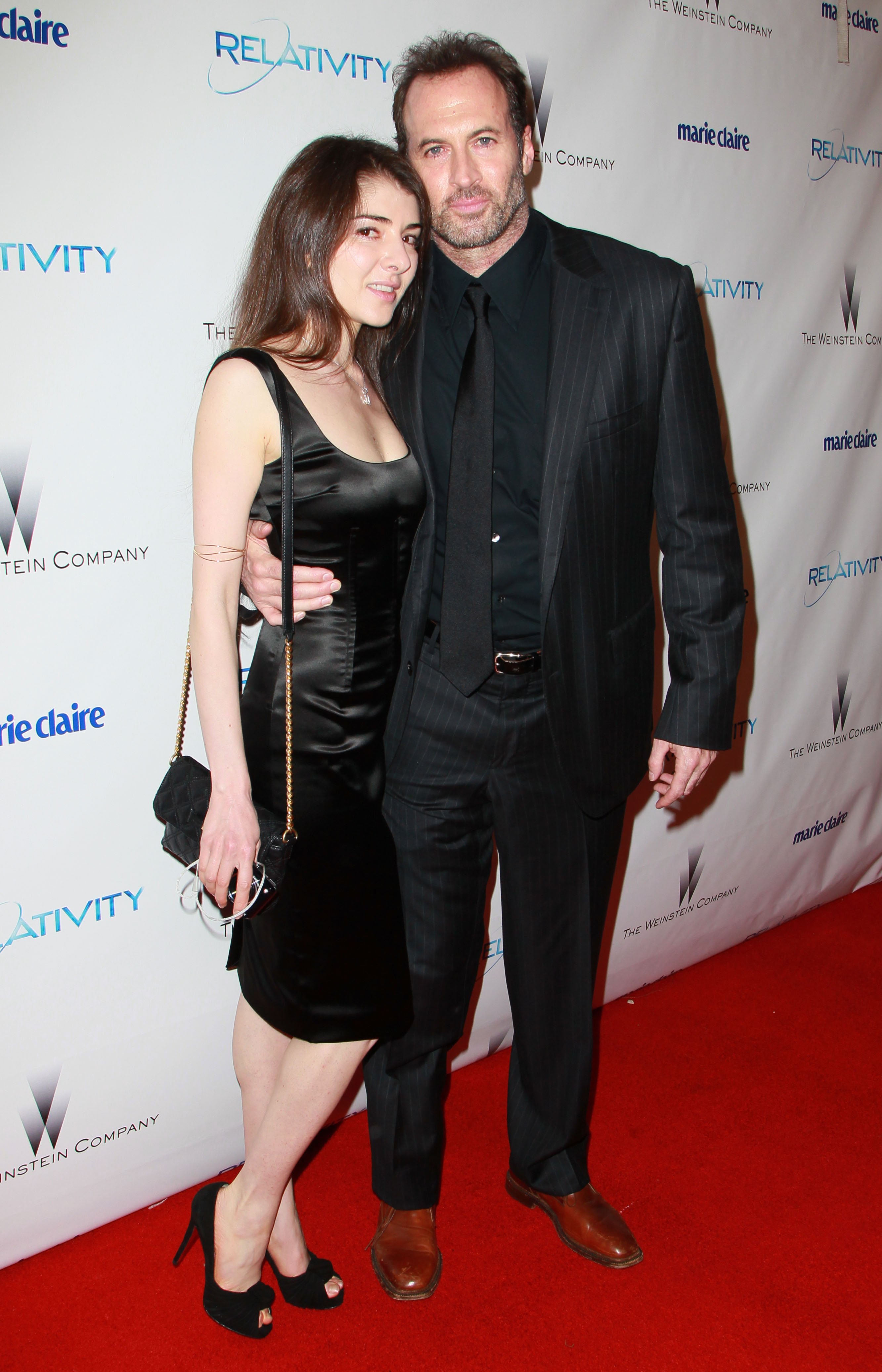 Actors Kristine Saryan and Scott Patterson at The Weinstein Company And Relativity Media's 2011 Golden Globe Awards Party at The Beverly Hilton hotel on January 16, 2011, in Beverly Hills, California. | Source: Getty Images
A few months before the newlyweds settled into family life, they welcomed their first and only child, Nicholas. A month after the birth of his son, Patterson took to Twitter to share the news. The proud father uploaded a photo of the infant and wrote:
"Nicholas arrives! 8 pounds 2 oz! Thank you all for the continued love and support."
Nicholas has grown to be a happy and healthy child. He is now an 8-year-old and is a constant feature on his dad's Twitter page.
KRISTINE SARYAN'S AGE DIFFERENCE WITH HER HUSBAND CAUSED A CONTROVERSY
Saryan is not her husband's first wife. However, their marriage is Patterson's longest. The actor's first wife was Vera Davich, whom he married in 1983. The former couples were students and too young to handle the marriage. Unfortunately, the union crashed after two years.
The next time he found love was years later, with Saryan, but critics talked about their age difference, maintaining that she was a teenager when they met.
These inaccurate stories continued until April 5, 2021, when Patterson nipped it in the bud by addressing it. He shares some facts via a Facebook post, including their ages, adding that they are "real facts."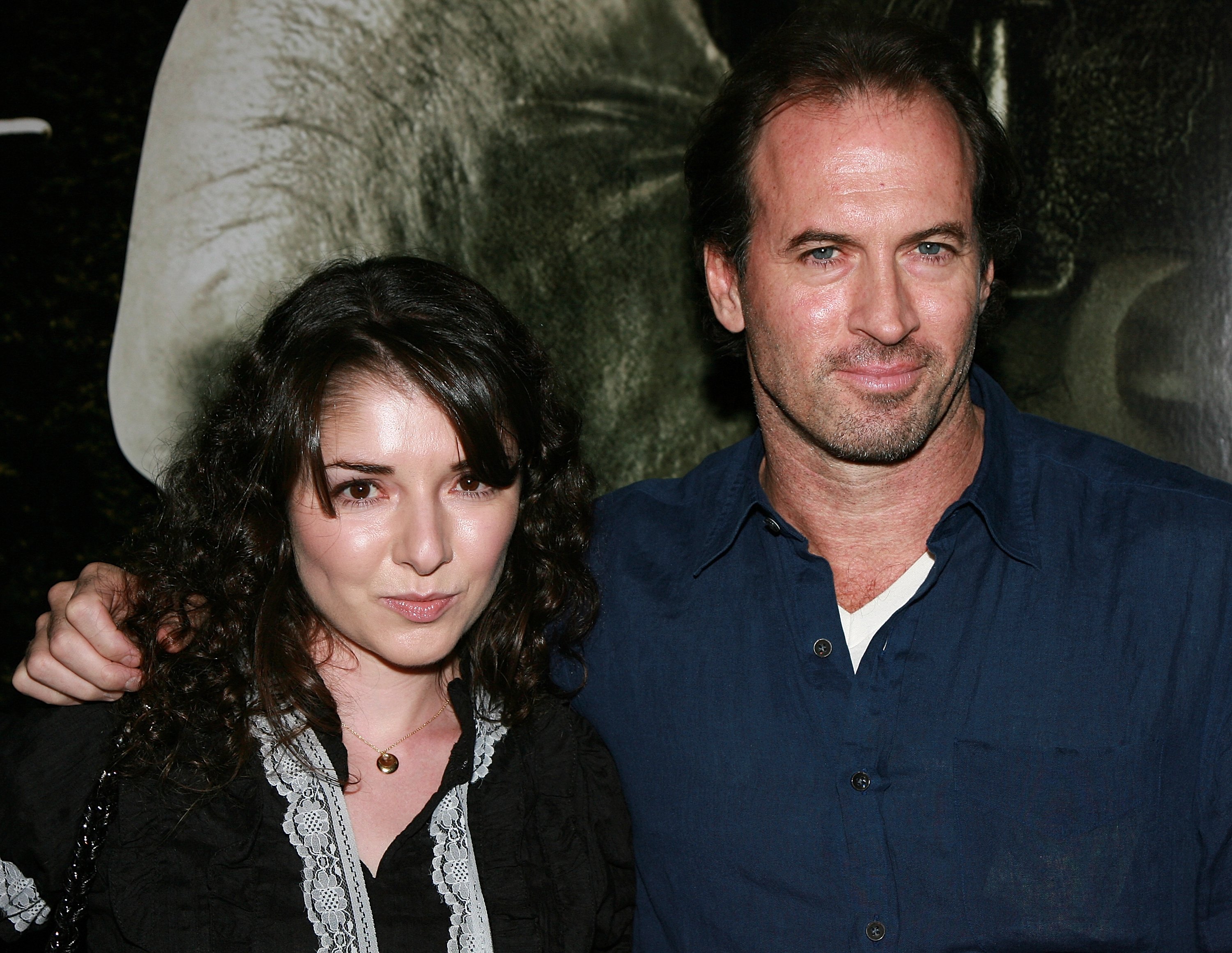 Actors Scott Patterson and Kristine Saryan at the premiere of Lionsgate's "Saw V" at Mann's Chinese Six on October 21, 2008, in Hollywood, California. | Source: Getty Images
Apart from being a protective husband and loving father, Patterson, a native of Philadelphia, is an accomplished actor. He is noted for his time on "Gilmore Girls" as Luke Danes.
From a young age, he knew that he was born to act. He studied comparative literature at Rutgers University and later studied acting in New York with renowned coaches like Robert Lewis.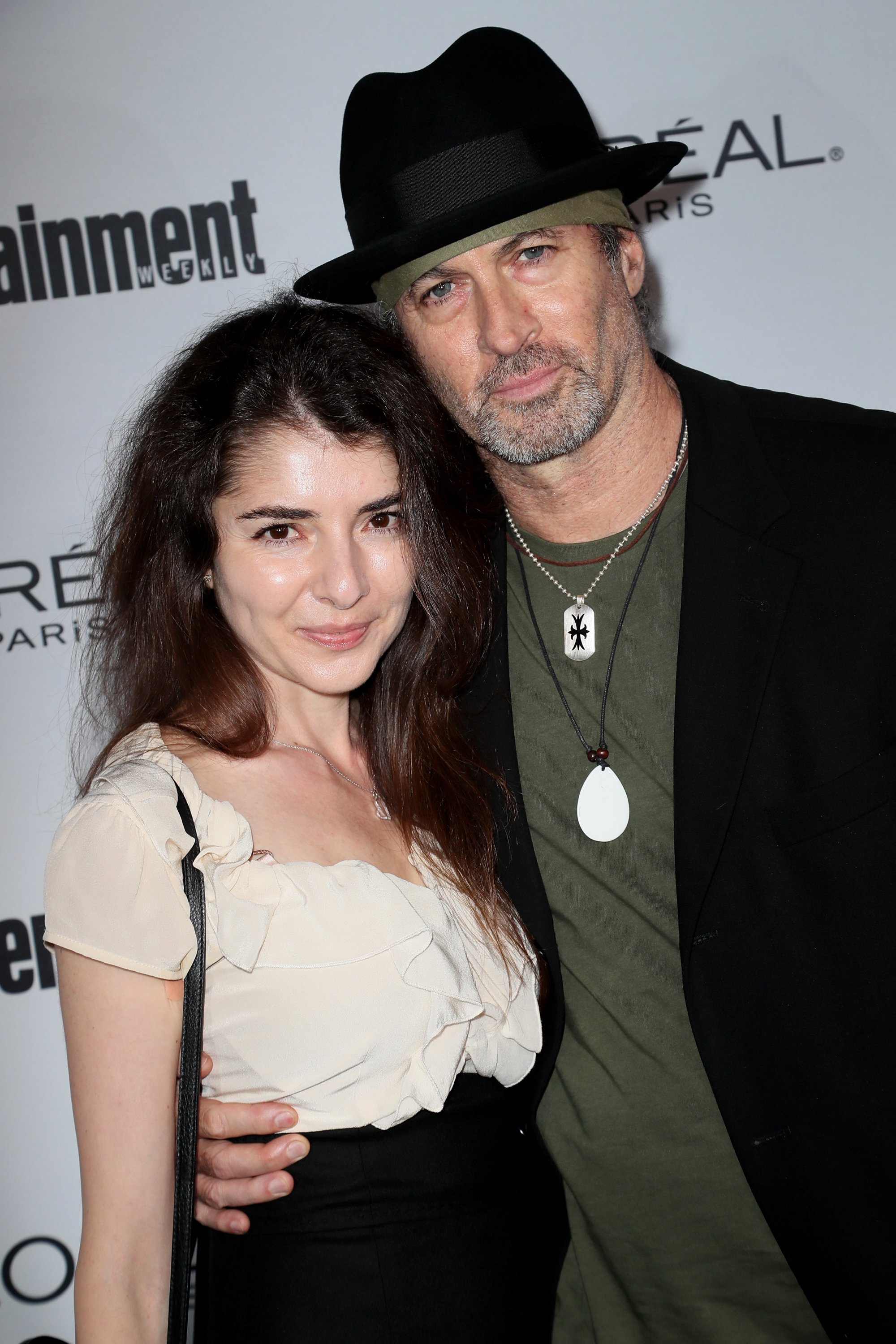 Kristine Saryan and Scott Patterson at the Entertainment Weekly's 2016 Pre-Emmy Party at Nightingale Plaza on September 16, 2016, in Los Angeles, California. | Source: Getty Images
Despite his success with "Gilmore Girls," Patterson confessed that he never watched it until his wife made him. He said:
"I make the sausage, but I don't eat it. I'm with it 12 to 14 hours a day, I don't really want to consume it... I wanted to leave and my wife just grabbed my forearm and said, 'Sit. Down.' I just don't like watching myself, it's a nauseating experience for me."
Thankfully, Patterson overcame his fear of watching himself and feels great about his works. Also, the actor who resides in Los Angeles spends his time writing music, painting, and collecting artifacts.
Please fill in your e-mail so we can share with you our top stories!