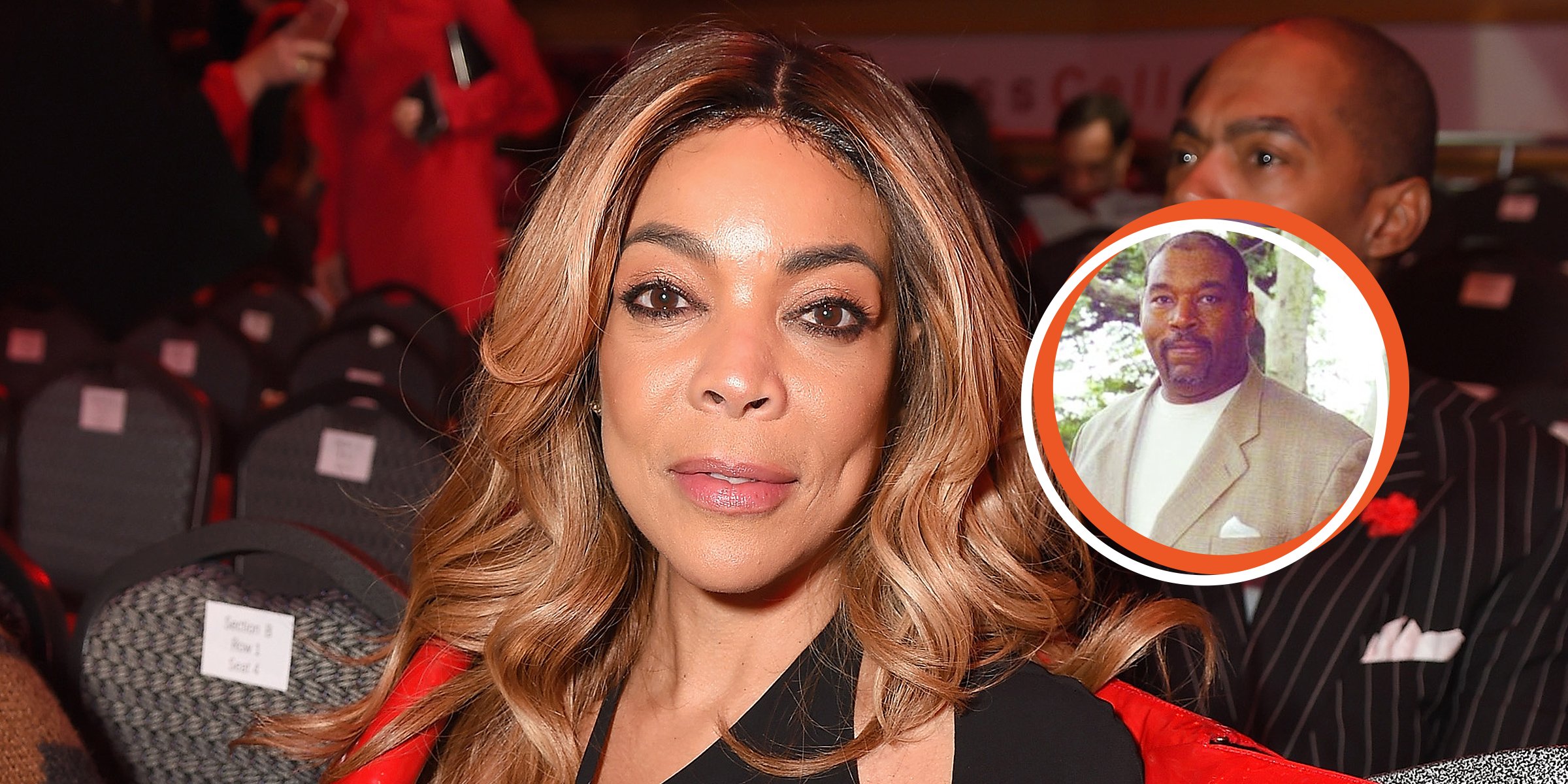 Twitter/bertgirigorie | Getty Images
Bert Girigorie Became Wendy Williams' Ex Husband after Only 5 Months of Marriage - Details of Their Relationship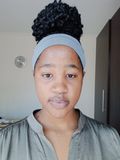 Wendy Williams is a name that often graces the headlines. The talk show host is said to be currently preparing to shoot a podcast and focused on maintaining her health.
Wendy Williams' name attracted a lot of attention when gossip regarding her love life spread like wildfire. Towards the end of July, rumors of her tying the knot with an NYPD police officer surfaced.
The details of this supposed new marriage remain unknown. However, it wouldn't be the first time Wendy has walked down the aisle to say, "I do." Let's have a look at her first marriage with Bert Girigorie.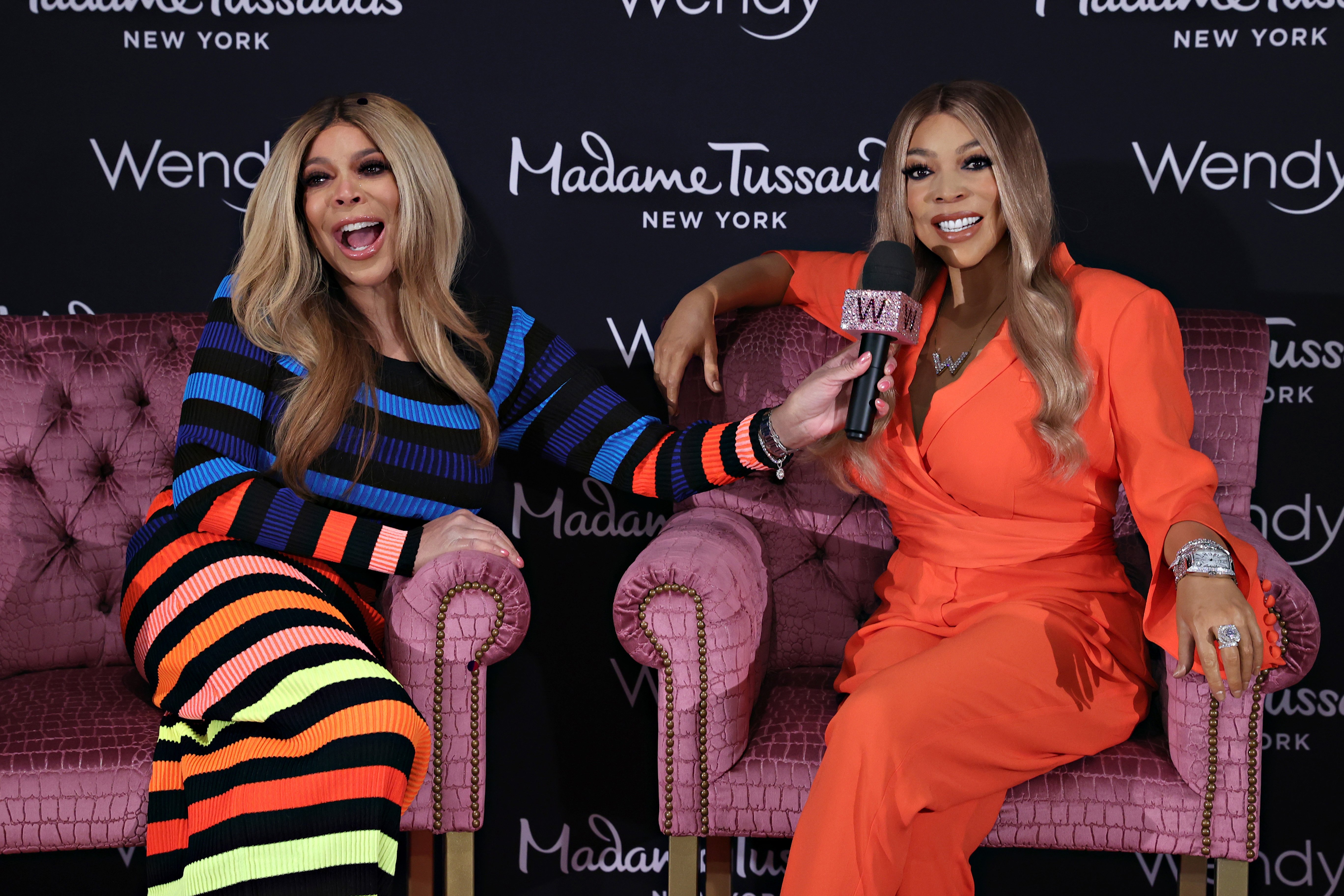 Wendy Williams officially unveiling her Madame Tussauds wax figure in 2021, in New York | Source: Getty Images
FACTS ABOUT BERT GIRIGORIE
In her book "Wendy's Got The Heat: The Queen of Radio Bares All," Wendy details her first encounter with Bert Girigorie. He was a salesman at the radio station, and the first thing that attracted her to him was his strong physique, including his greying hair.
To Wendy, Girigorie's grey hairs were an indication of maturity. Today, Bert refers to himself as a "Sales and Marketing professional," currently based in Charlotte, NC.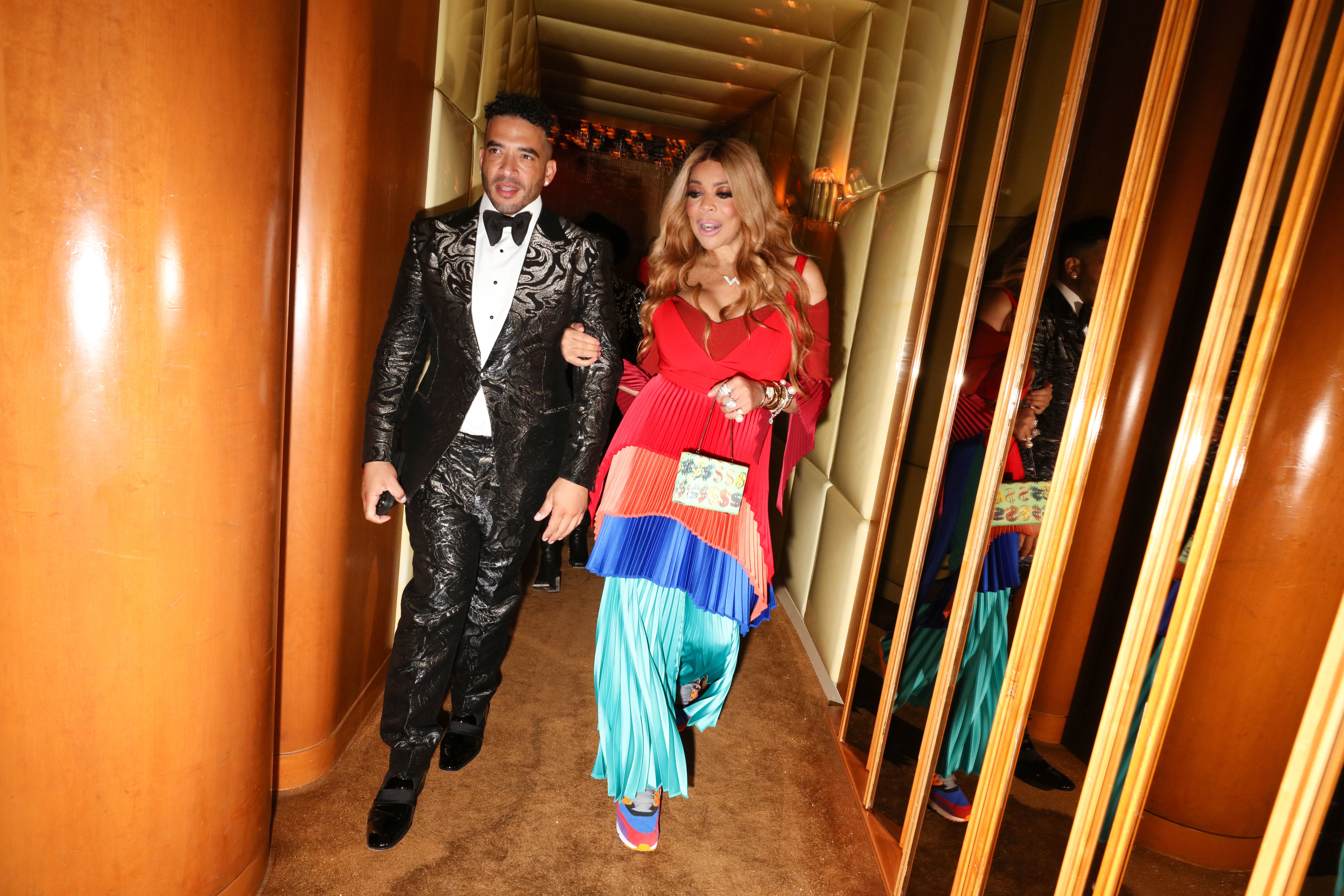 Jason Lee and Wendy Williams at the Cardi B x Playboy afterparty for the Met Gala in New York City. | Source: Getty Images
The "Wendy Williams Show" host doesn't talk much about her ex-husband. However, she did bare all in her book, revealing that she referred to him with the pseudonym "Robert Morris III."
BERT GIRIGORIE PROPOSED AFTER 8 MONTHS TOGETHER
Williams recalled how they would often bump into each other at the station, where he would talk with her, despite feeling somewhat intimidated in her presence. The media mogul enjoyed talking to Girigorie.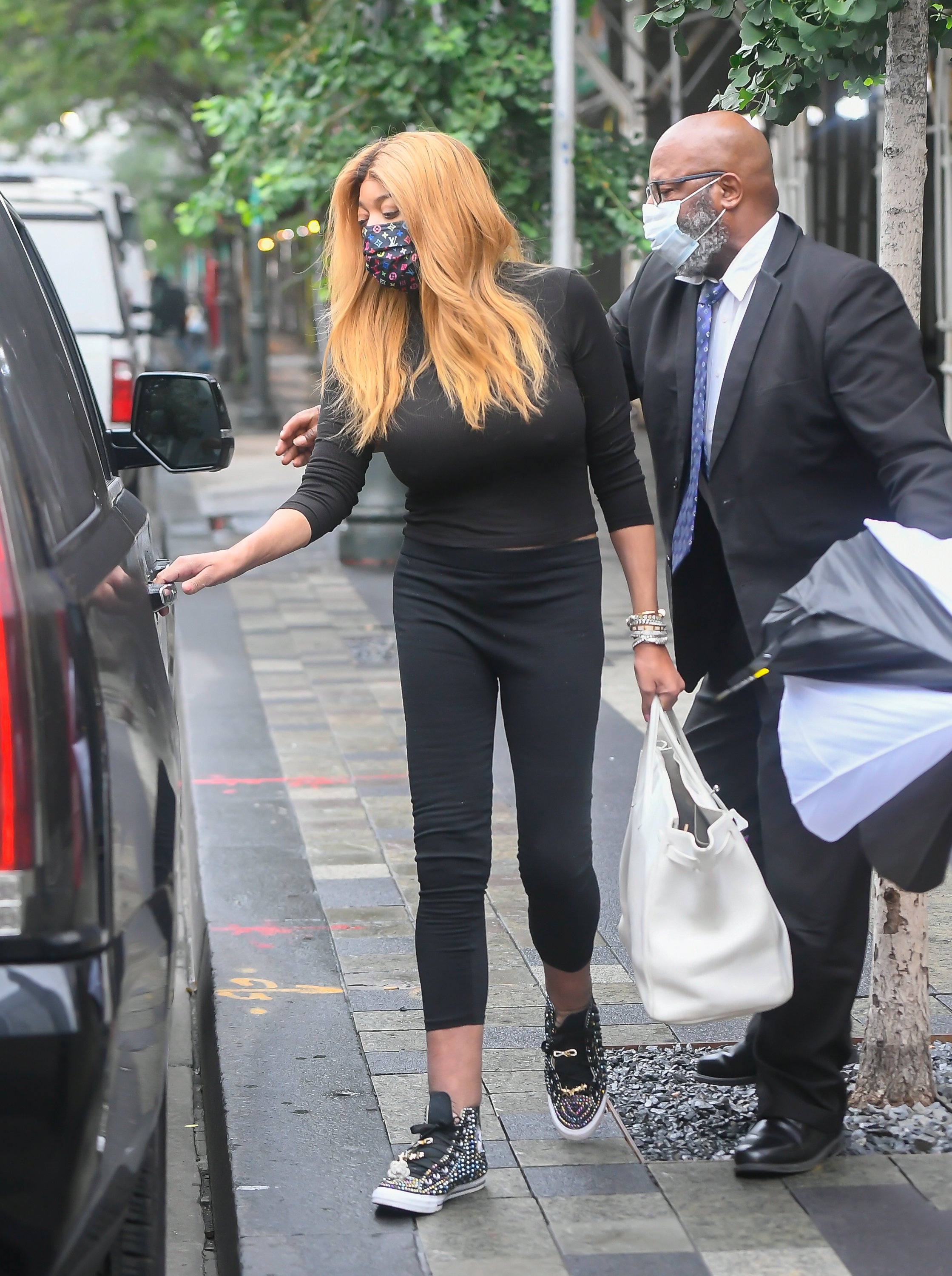 Wendy Williams is photographed out entering a vehicle in New York City | Source: Getty Images
Williams described herself as a woman of mystique and one who was aware of herself as she was one of the biggest names in New York City. She explained how "the strongest men" would avoid courting such women, but Bert proved unafraid.
When he asked her what she would do on a Saturday, she set up a date with him right then and there and told him that he would be taking her to BBQs and accompanying her to an appearance he had inquired about.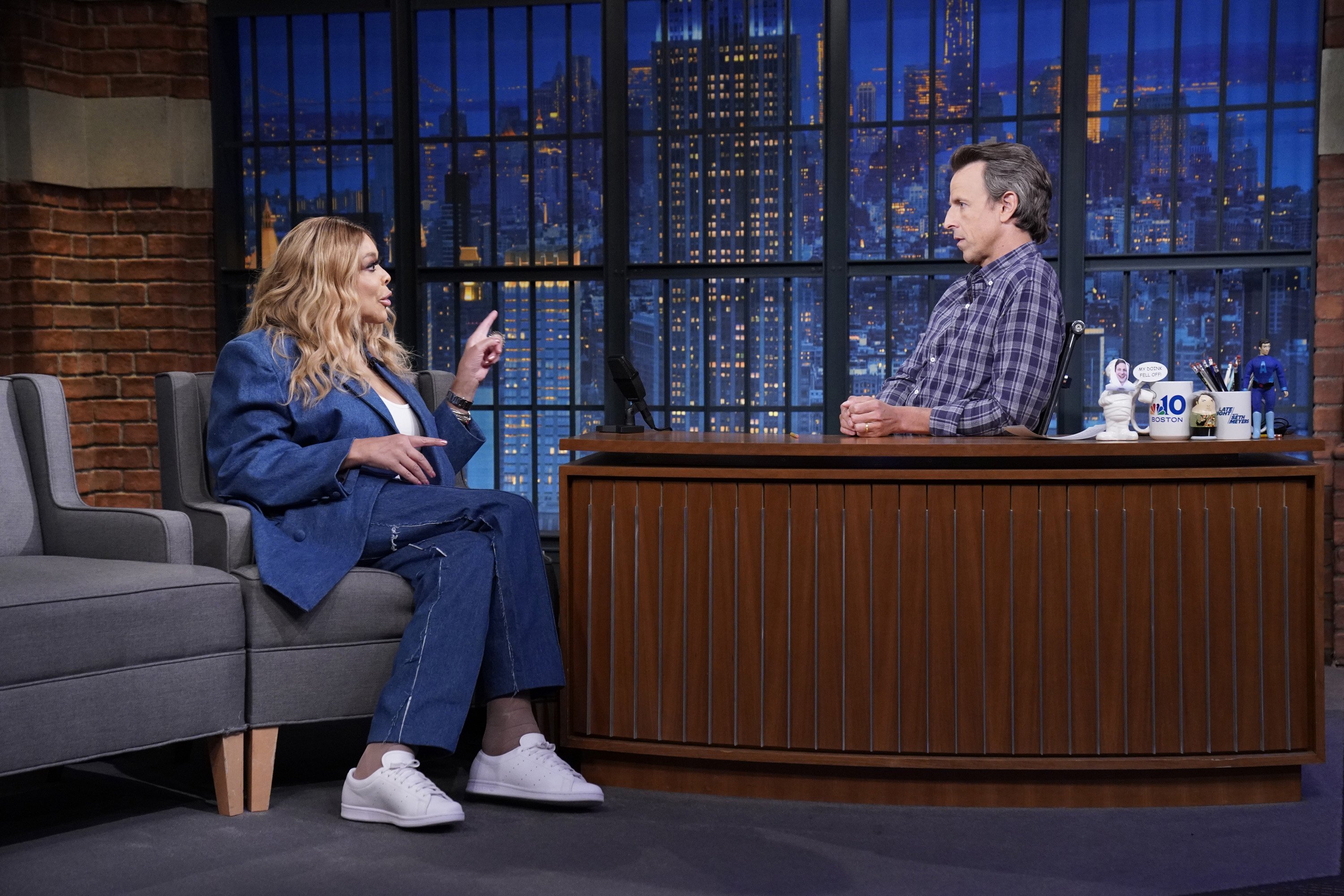 Wendy Williams during an interview with host Seth Meyers in the show "Late Night With Seth Meyers" | Source: Getty Images
Their romances ensued quietly from that day forward, and after eight months, they announced their engagement. Williams elaborated on what kept her attracted to him, saying they could talk about anything that interested them.
However, they still had their differences. Girigorie was more on the conservative side, while Williams lived a fast life. However, she appreciated the "slow pace" he brought to her life. Her family, on the other hand, harbored suspicions about him.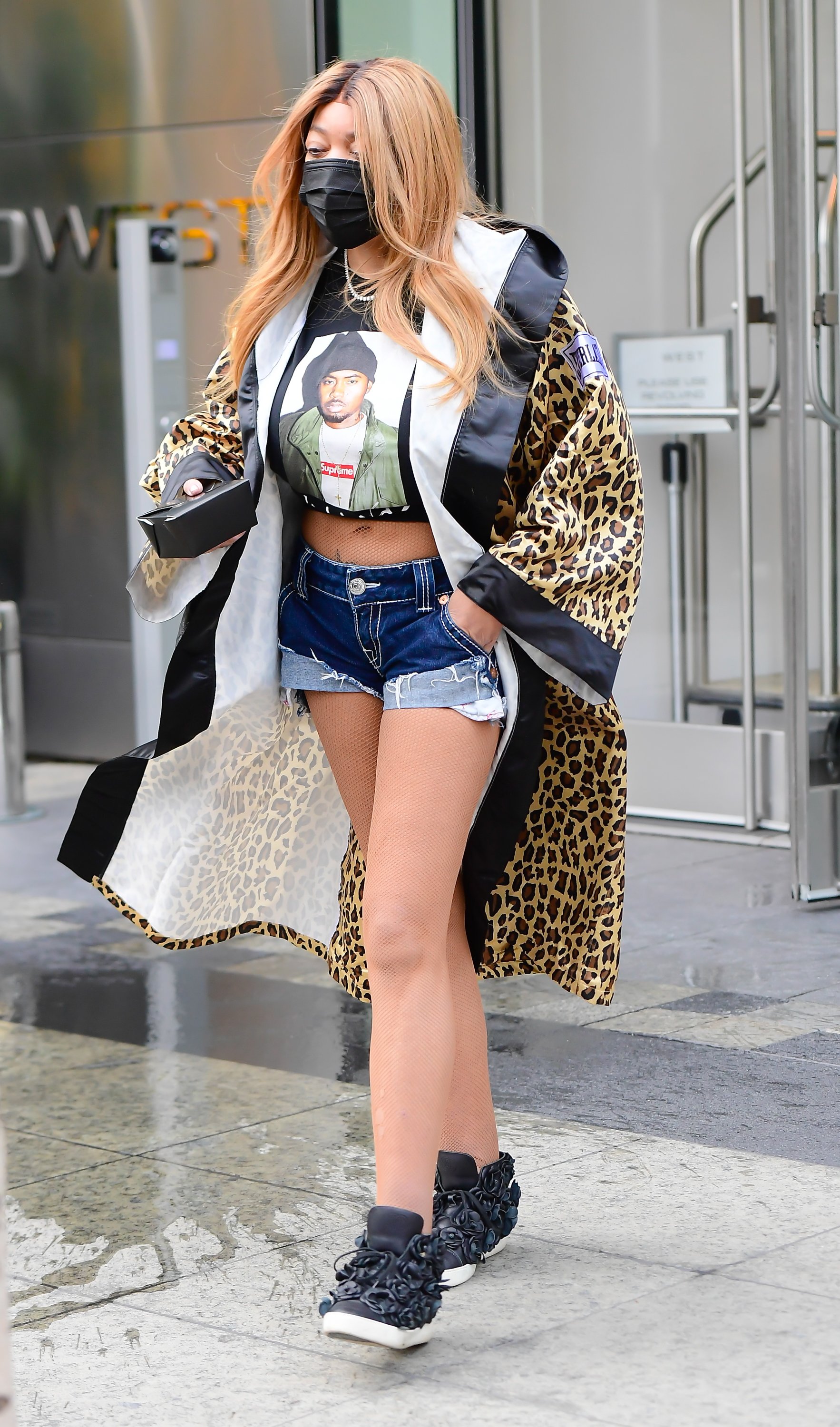 Wendy Williams is photographed in New York City | Source: Getty Images
Williams recalled how they were confused by a man of his age, never having married or had children, and was basically like a father figure to her.
Considering how things went down between the pair, Williams saw how her family's suspicions should have been warning signs.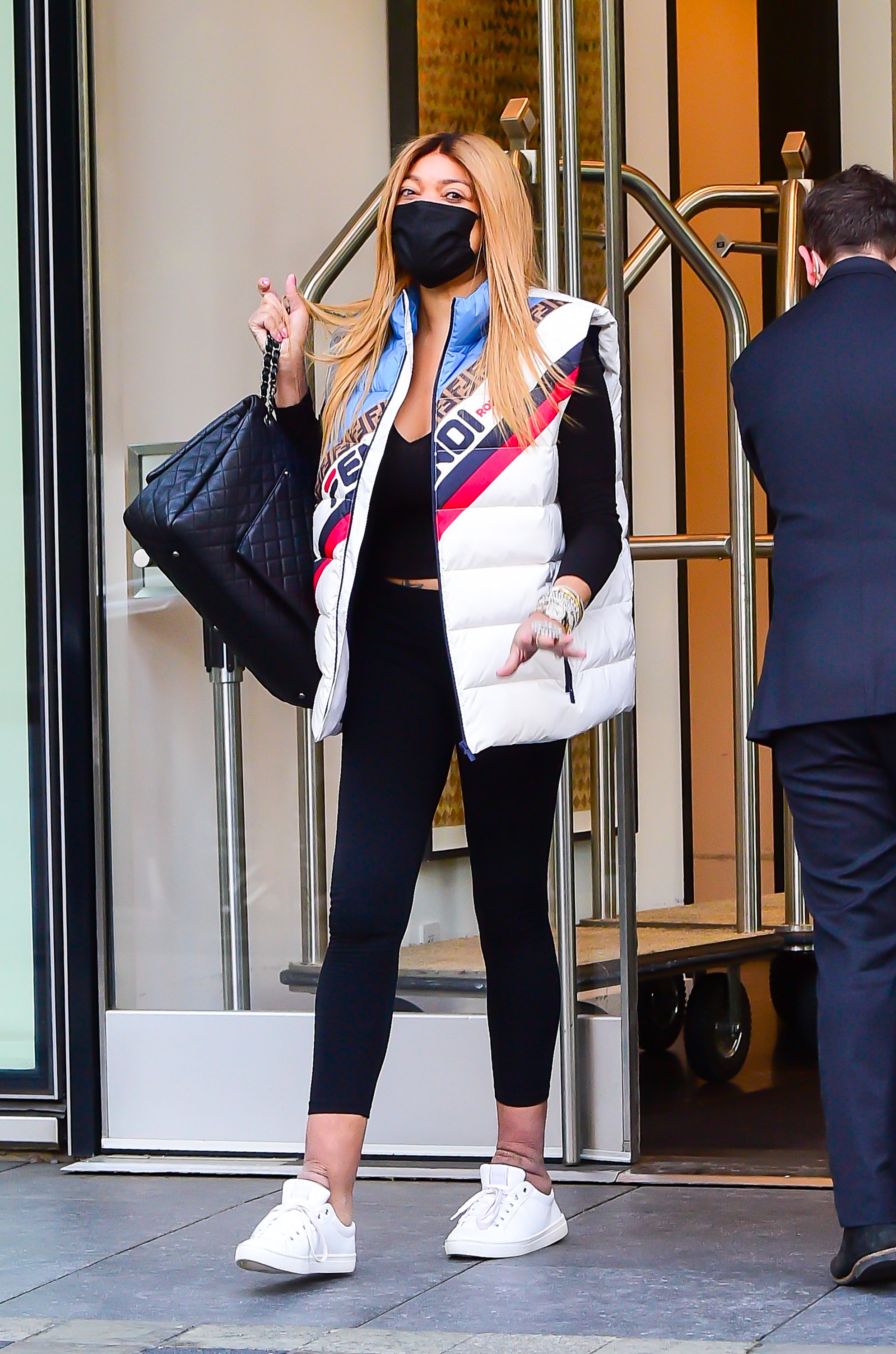 Wendy Williams walking out in Soho in New York City | Source: Getty Images
BERT GIRIGORIE WAS MAKING LESS THAN HIS WIFE
In her book, Williams listed the main details she wanted for their wedding, which her mom handled. She included that she wanted to get married in Jersey Shore and the church she grew up attending.
Furthermore, Reverend Matthews, her childhood pastor, was the one to officiate her marriage. She nostalgically described the ceremony as "perfect."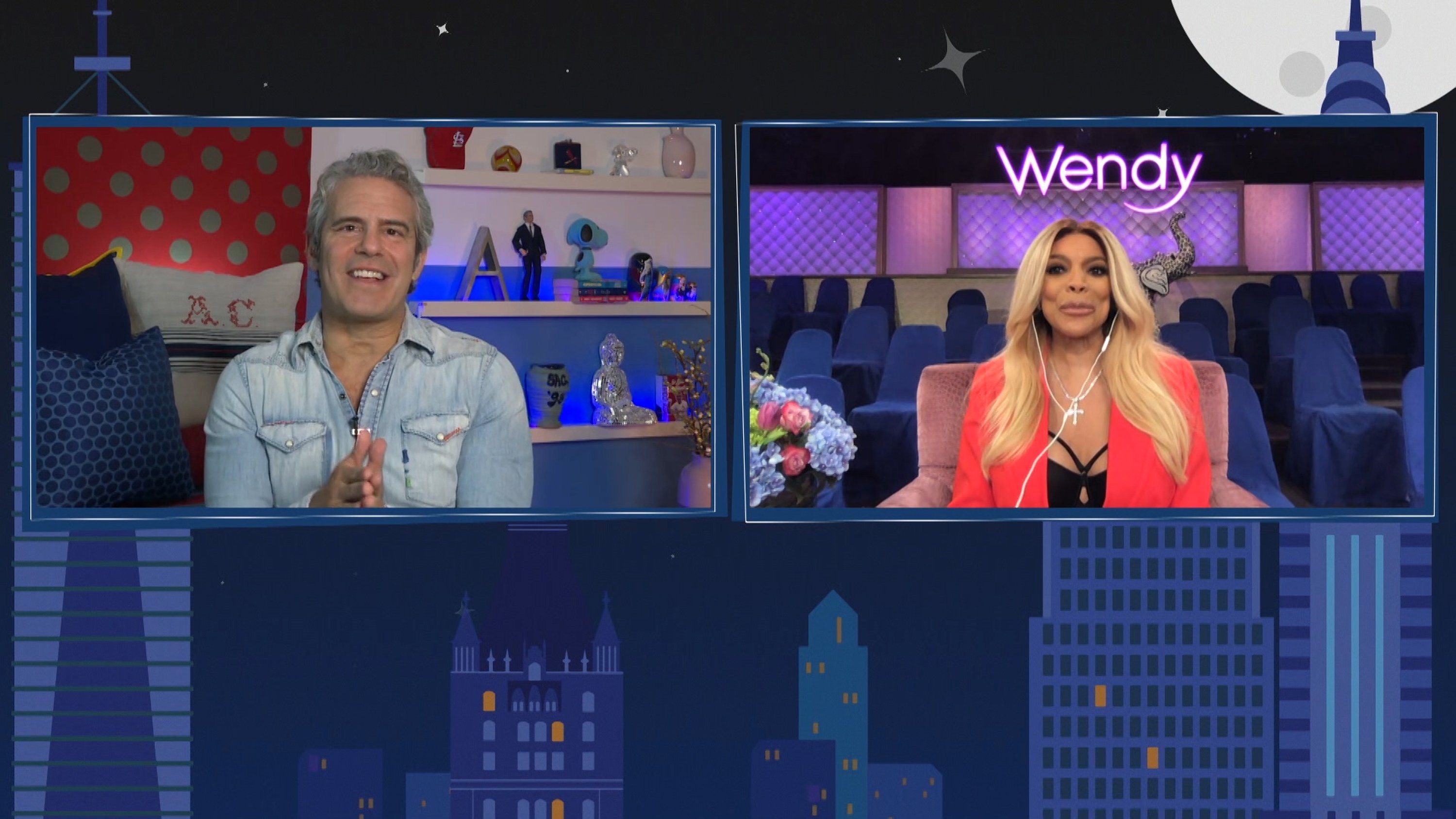 A screengrab of Wendy Williams and Andy Cohen in a virtually conducted interview of the show "Watch What Happens Live With Andy Cohen" | Source: Getty Images
Girigorie's parents paid for their honeymoon and flew first class to Rio de Janeiro. All he had to do was pay for her wedding ring. Everything went smoothly until they landed. The "Think Like A Man" actress recalled how they fought throughout their stay.
Girigorie was adamant about the way she dressed and the way she did her hair. At one point, Williams said she threatened to leave him in Rio de Janeiro. However, the fighting didn't stop there as it continued throughout their marriage.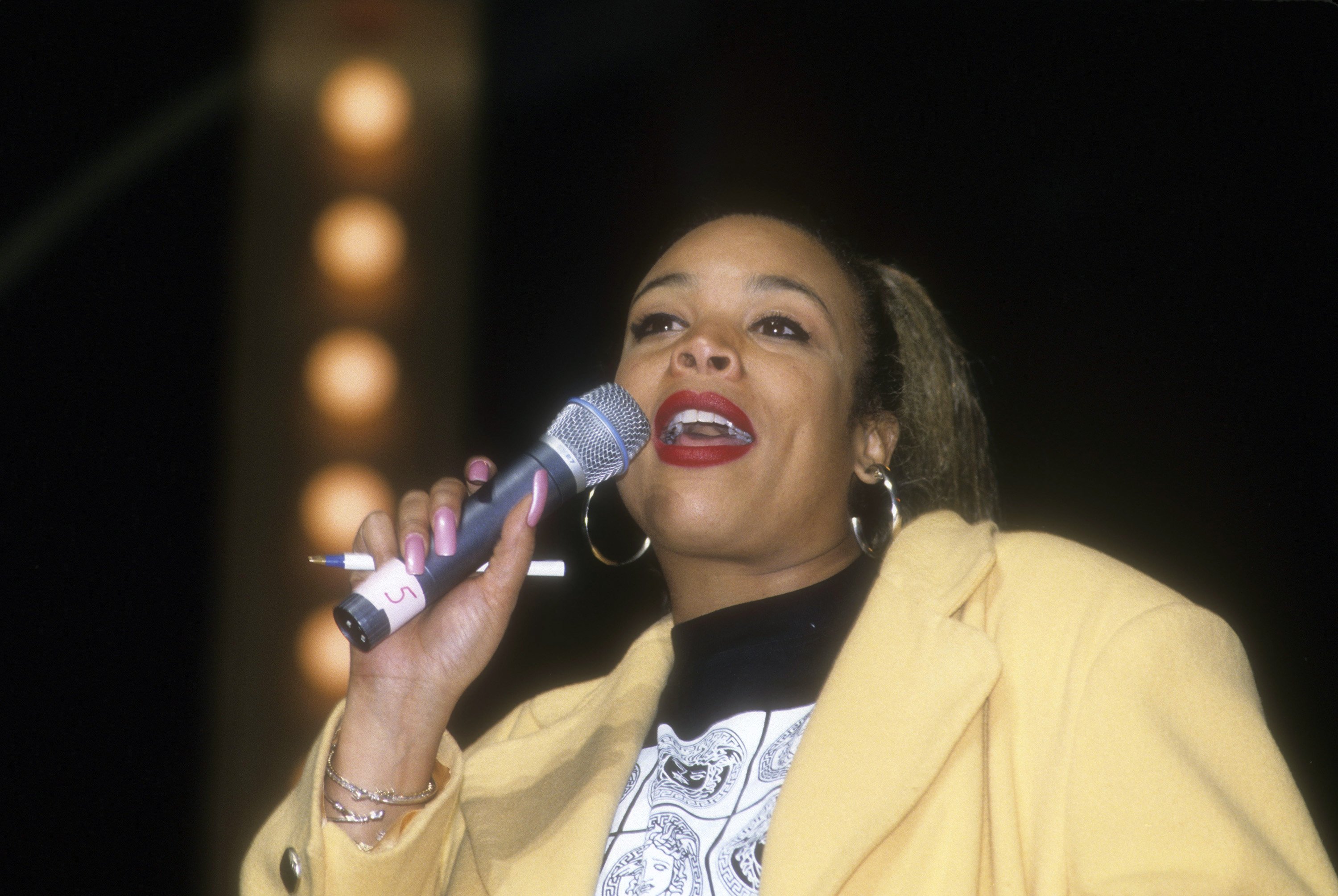 Wendy Williams hosting a show at The Apollo Theater in New York City in 1996 | Source: Getty Images
And although Bert was making significantly less than Williams. His friends would say he married her for her wealth status, but she insisted that he never married her for the money.
BERT'S MARRIAGE TO WENDY LASTED ONLY 5 MONTHS
During their last fight, Bert did something Williams took as the last straw: he spat in her face. That night, she discussed her decision with her family. He spoke to both families, but Williams understood that things would've only gone sourer if she stayed.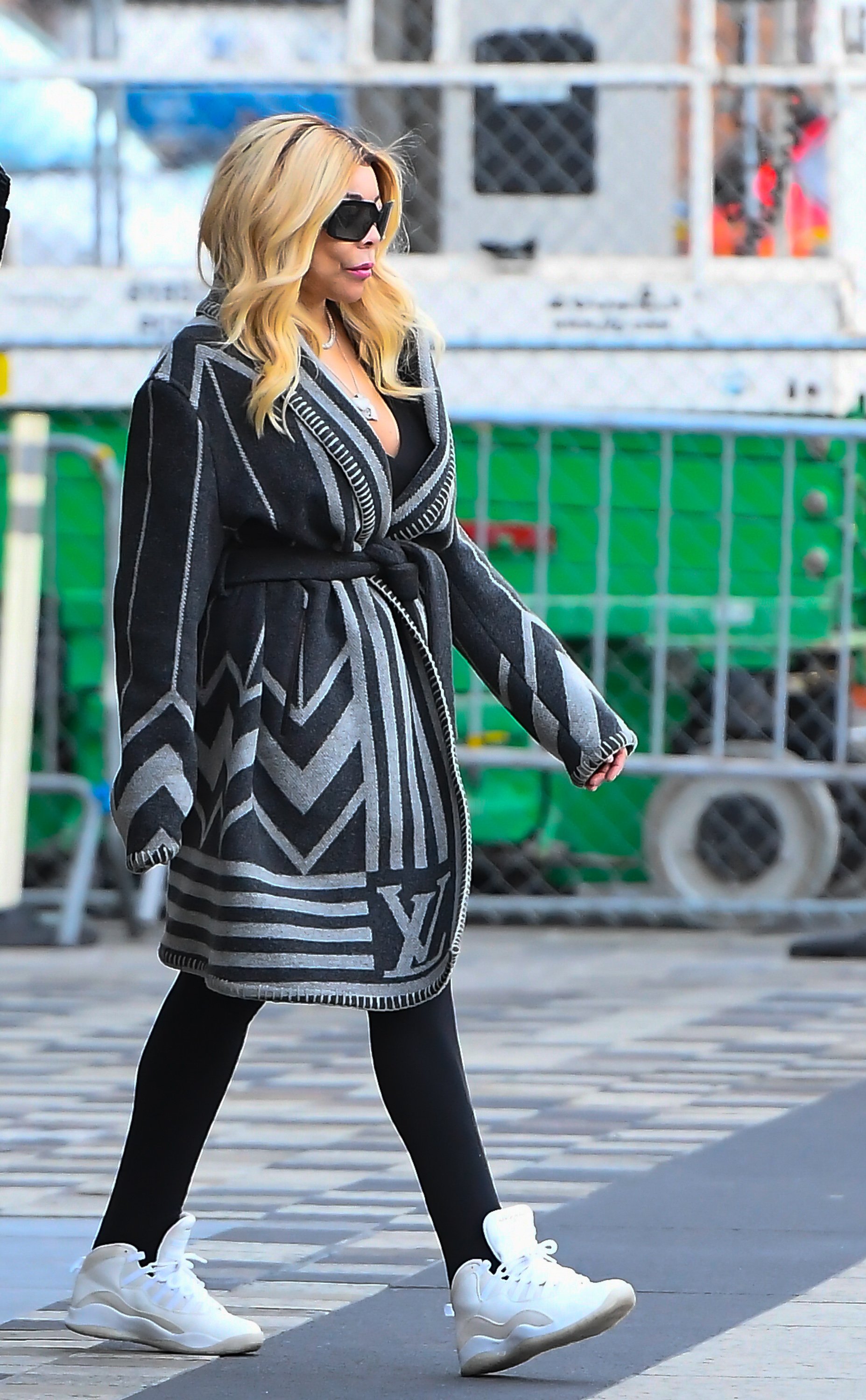 Wendy Williams is photographed outside the Today Show in New York City | Source: Getty Images
Their divorce was finalized a year later. Several years later, he decided to open up about the alleged reason for the end of their marriage.
According to the Daily Mail, in a 2019 issue, Bert stated that their separation was due to her "bizarre" behavior, which Williams apparently displayed even during their wedding ceremony.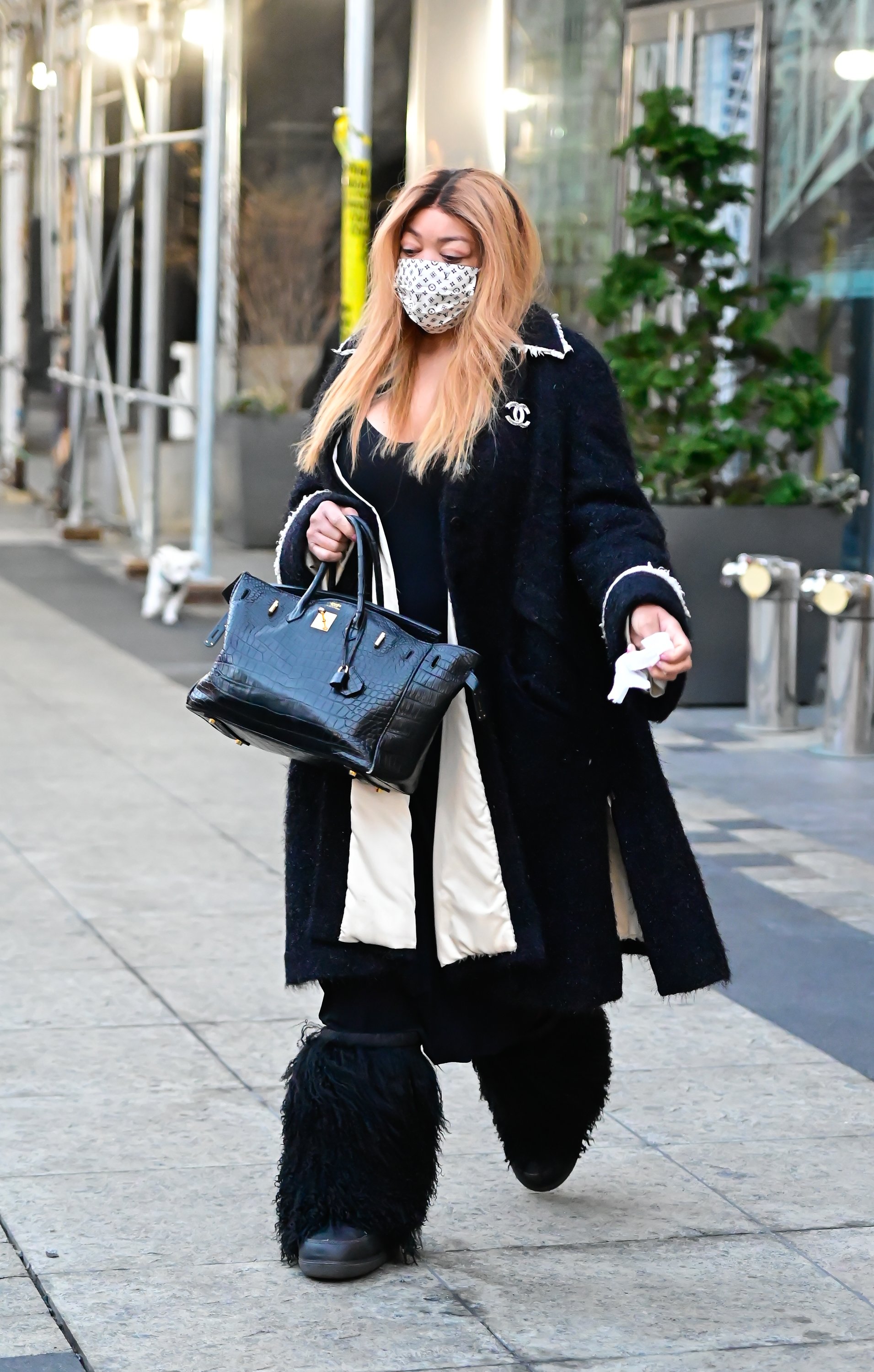 Wendy Williams is photographed in Soho in New York City | Source: Getty Images
Girigorie claimed that Williams had "personality issues" that boiled down to her drug use, which she has spoken about openly. However, he claimed she kept it under the rug during their marriage.
When Williams wanted a trip to Brazil by herself, he became agitated by her decision. Considering his suspicions, he didn't like the idea of her leaving him alone. Eventually, everything became too strained between them.
Wendy Williams during an interview with host Jimmy Fallon on "The Tonight Show Starring Jimmy Fallon" | Source: Getty Images
He said:
"I know she said she was doing drugs but she kept that away from me. I assumed that she was but I didn't know anything about it. I know I was seeing strange behavior and behavior that I didn't understand when I look back at it."
WENDY WILLIAMS MARRIED ONCE AGAIN
Soon after her divorce from Bert, Williams wasn't afraid to try again in love. She tied the knot with Kevin Hunter in 1997 after what was described as a "fairytale love," however they broke it off in 2019, per Hollywood Life.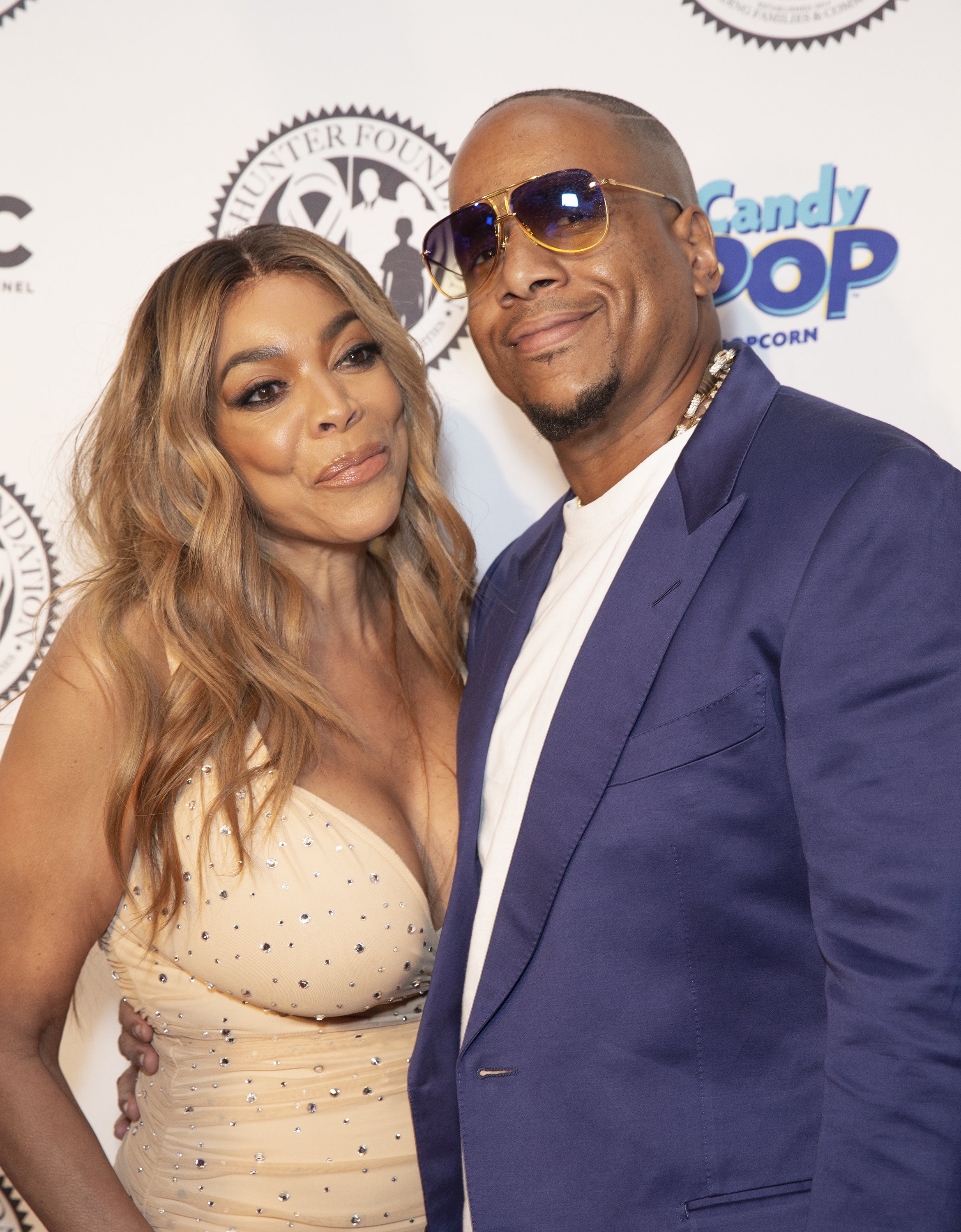 Wendy Williams and Kevin Hunter at the "Wendy Williams and The Hunter Foundation" gala at Hammerstein Ballroom | Source: Getty Images
Kevin was rumored to have cheated on her, fathering a child with another woman, and been sited with her several times.
Although Williams maintained that all was well in her marriage until she reportedly served him divorce papers on the set of her show. The pair had a son in the year 2000, who they named Kevin Hunter Jr.
Please fill in your e-mail so we can share with you our top stories!