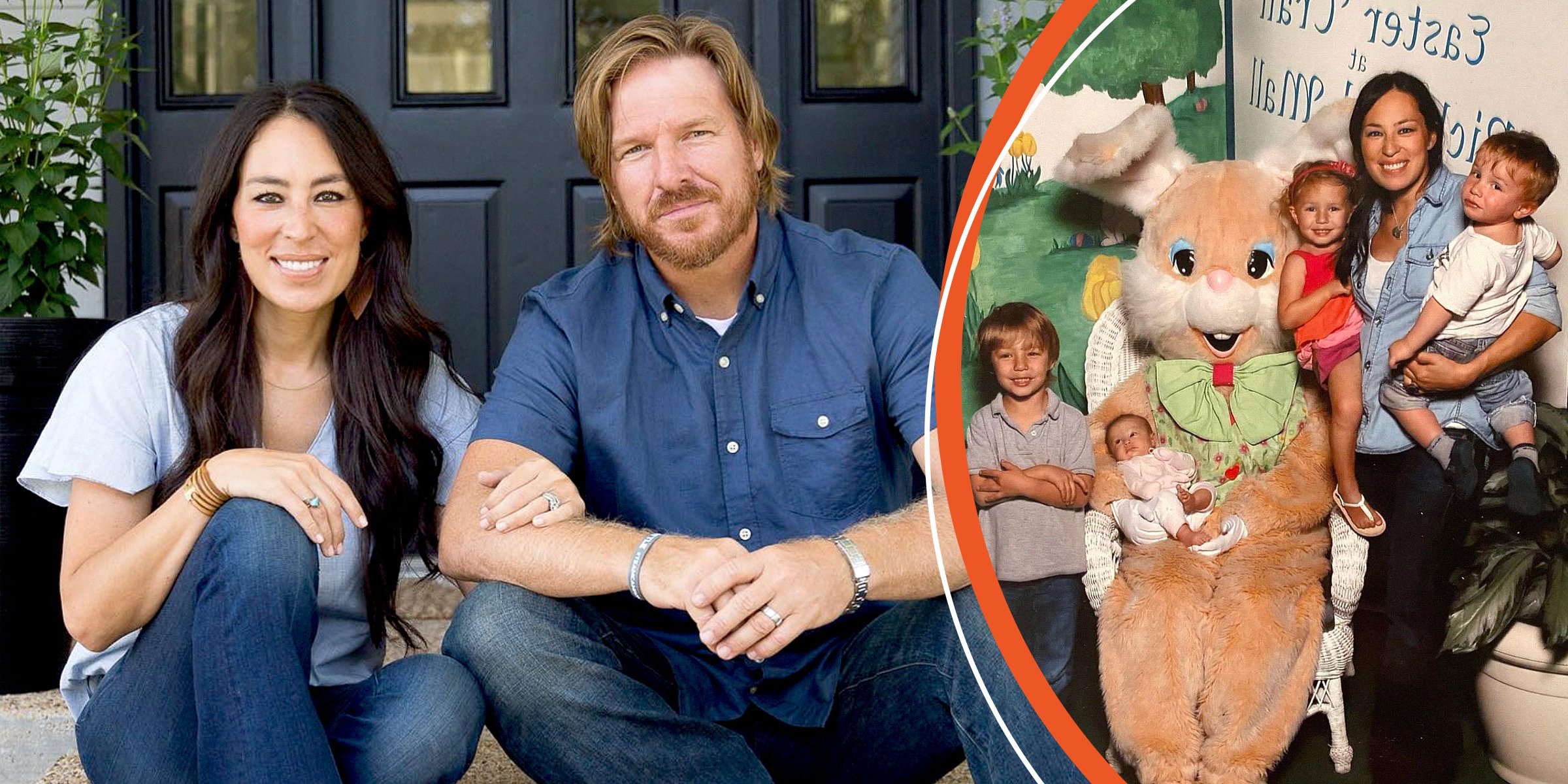 Instagram.com/joannagaines
Joanna Gaines Recalls 20 Happy Years of Marriage to Chip despite 'Moments' Where Their 'Hearts Were Broken'

HGTV alums Joanna and Chip Gaines's love story had a rocky start, and at some point in their lives, rumors of a divorce swirled. Regardless of bumps along the way, Chips says Joanna is the "girl of his dreams."
When TV reality stars Joanna and Chip Gaines went on their first date, a lot did not go as planned. At first, Joanna was hesitant about going even though she had looked forward to it in the beginning.
The author detailed the events leading up to their official date in her co-authored 2016 book, "The Magnolia Story," with Chip.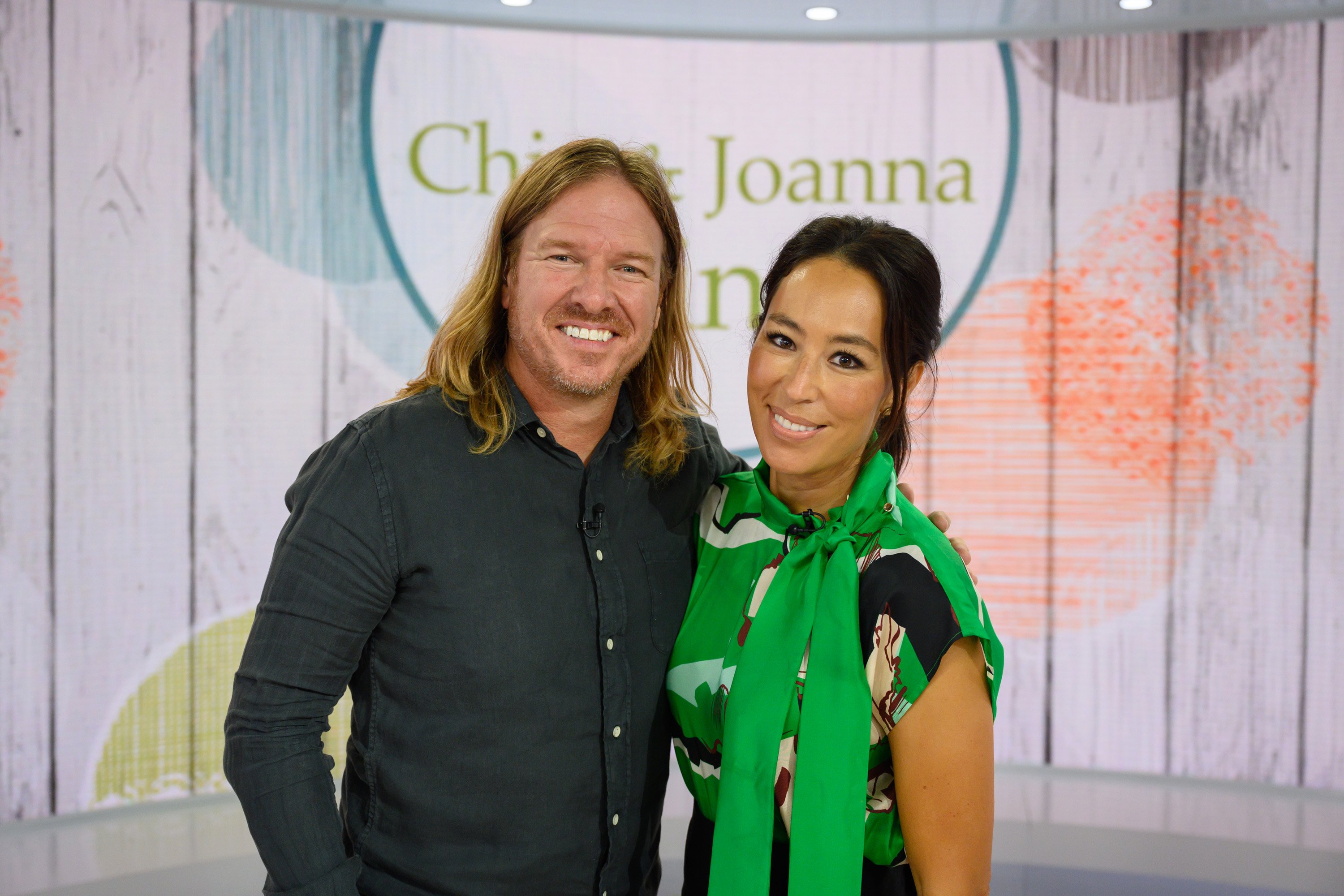 TV presenter Joanna Gaines and her husband Chip Gaines during an appearance at the "Today" show on July 15, 2021. | Source: Getty Images
The couple crossed paths at a shop and started having a casual conversation. At the time, Chip wore a hat, so Joanna could not fully see his face.
When asked what Chip looked like after meeting at the store, she told her parents and little sister that she did not get a good look at him:
"I honestly can't tell you. He had a baseball cap on, and the way we were sitting, I didn't really get a good look at him."
Nonetheless, the night of the date came, and Joanna admitted to being nervous about the evening. She went to get ready at her sister's apartment, where her roommates were "for moral support."
Meanwhile, Chip had to pick her up at six, but thirty minutes and an hour passed, but he was nowhere to be seen. Joanna thought he may have mixed up the time and believed they would go out at seven.
For that, she let it pass, but when it hit seven, and he still had not come, she gave up on waiting for him. However, Chip was able to make it at seven thirty – making him ninety minutes late – and knocked on the door.
Joanna was so frustrated with him that she whispered to her pals for them not to answer the door. "I don't want to go anywhere with this idiot," she told them.
However, her friends were curious to see what Chip looked like and made it known. One of them opened the door while Joanna remained out of sight:
"'Well, hello, ladies,' Chip said as he pushed his way into the apartment. I could tell that he charmed every one of them in about two seconds flat. I finally decided to step out and at least take a look at him."
To her surprise, he looked the opposite of what she remembered about him. He had no hair, and she admitted to imagining him with hair under the baseball cap he wore that day.
Joanna revealed that Chip's face "was weathered and flushed red" and "was wearing a redd-ish-toned leather jacket, too." She wondered whether he was the same man he had a chat with at the shop and disclosed the reason why he was bald:
"It turned out that Chip had shaved his head to support a friend of his who was battling cancer."
Regardless of the look, the pair hit it off, and nearly a year after they started dating, Chip proposed in 2002. He told her they were "going to a private concert" via Brides.
Instead, the New Mexico took his future spouse to a shopping center and popped the question before they went to a jewelry store to get her engagement ring designed. After saying 'Yes' to the proposal, Joanna and her husband-to-be went to dinner to celebrate:
"My parents, my little sister, Chip's parents, and his sister were all there waiting to celebrate our engagement with us."
The happy couple walked down the aisle at the Earle Harrison House, which is a historic mansion in the Waco area. Joanna shared that one of her favorite photos from their big day was a shot from their honeymoon, "Canoeing in New England," she revealed.
The newlyweds handed out magnolia leaves at their wedding. The pair had had two magnolia trees in front of their front yard at their first home together, "so magnolias have always seemed like a part of us," the Kansas native explained.
CHIP & JOANNA HAVE AN ENDURING MARRIAGE
Joanna and Chip have been married for two decades. In August 2022, she penned a personal essay for the new fall issue of "Magnolia Journal" detailing what trials and tribulations their marriage survived:
"In our 20 years of marriage, Chip and I have experienced a little bit of all of it. Losing a loved one. Shifts in friendships. Bills we couldn't pay. Moments where our hearts were broken. Times when all hope felt lost, and circumstances were out of our control."
Joanna added that all she felt like doing was laying her "face down on the floor in surrender." Though they went through all that, the couple seemed to be doing great.
However, in August 2017, rumors of a possible divorce made rounds. According to Brides, one fan tweeted that they were tired of the stories, and Chip replied:
"Won't ever happen! You can take that to the bank! #loveOfMyLife."
Despite all the troubles, Chip and Joanna are still going strong and are living their best lives with their adorable children.
The lovebirds celebrated their 17th wedding anniversary in May 2020. In an Instagram post, Chip gushed about his beautiful wife alongside a throwback picture from their wedding day and wrote that Joanna is his "dream" girl:
"Just married! Everything about you has made everything about me better. And 17 years later, I'm still learning from and loving on the most incredible woman in the world. After all these years, Joanna Lea Stevens, you are the girl of my dreams. Happy 17th sweet girl. I love you."
THE GAINES ARE A FAMILY OF SEVEN
In their marital bliss, Chip and Joanna are proud parents of five kids: two daughters, Ella Rose and Emmie Kay, and three sons, Drake, Duke, and Crew.
The "Fixer Upper" stars welcomed their first child Drake in May 2004, followed by their eldest daughter Ella in October 2006. The pair had their second son and third child Duke in May 2008, while their fourth and second daughter Emmie was born in February 2010. The couple's youngest child is their third son, Crew, who arrived in June 2018.
A source told Us Weekly in October 2020 that Joanna enjoys being a mother of five, adding although their home is chaotic with all the hectic schedules and parenting on a daily, she would not have it any other way:
"She likes being busy, and with five kids, it's a nonstop activity. "
The insider revealed that the TV presenter is teaching her brood "about gardening and how fun it is to plant the seeds and watch them grow into vegetables. They get to harvest the bounty themselves."
In February 2022, the doting dad told Closer Weekly that he and his wife instill good values in their children. The Magnolia Network founders want to reinforce "goodness within our home, nurturing our values as a family over and over again" until it eventually comes to pass, said Chip.
A friend of the married couple revealed that the duo base their public and personal lives on "good fundamental Christian values, like 'do unto others as you would have them do unto you.'"
Irrespective of their fortune, Joanna and Chip have refrained from spoiling their kids and have taught them from a young age to "work hard, look out for your fellow man and have empathy." The couple hopes their offspring will always remain kind-hearted, thankful, and aware of what matters.
Please fill in your e-mail so we can share with you our top stories!