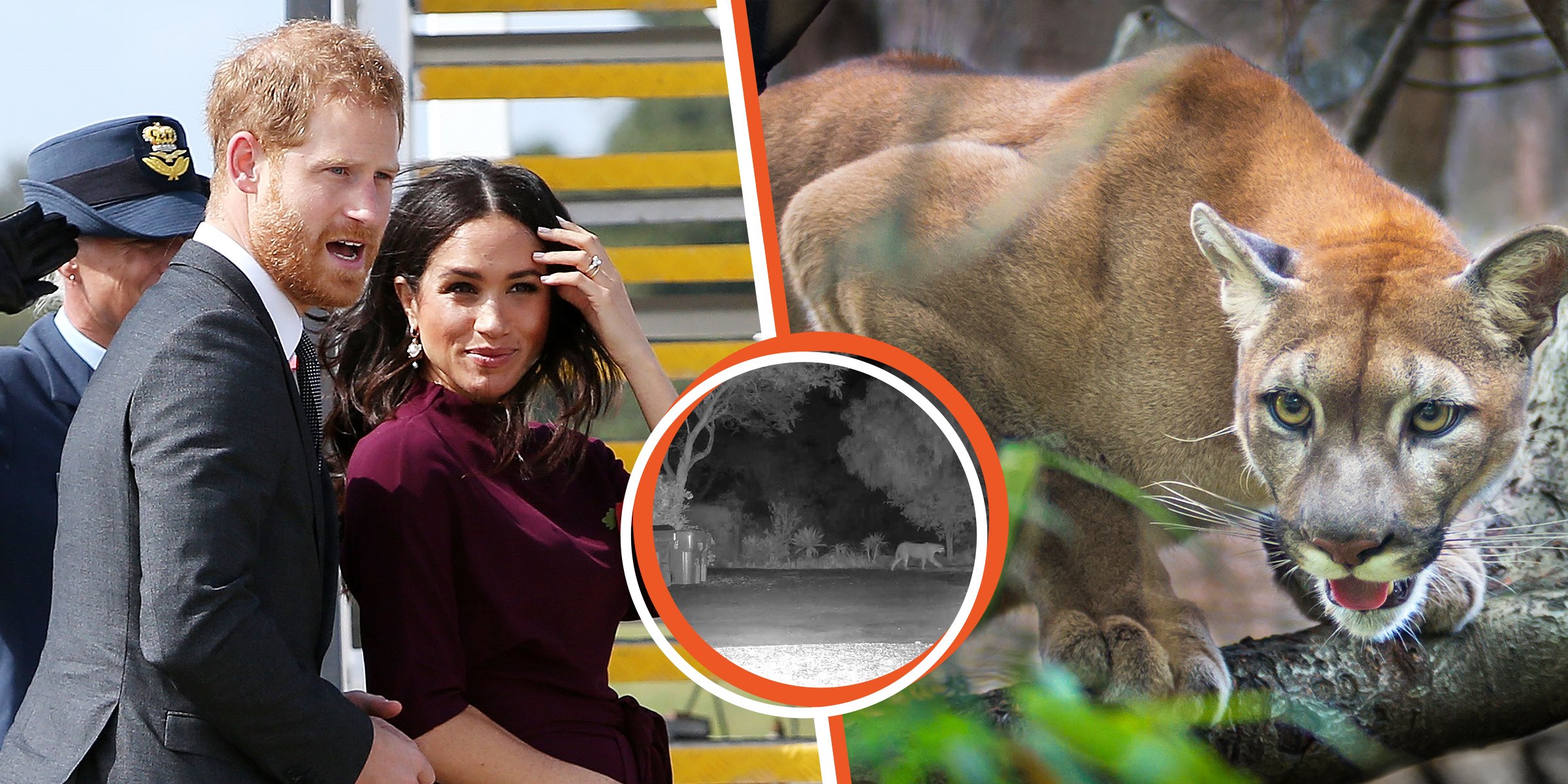 Getty Images - Shutterstock - Twitter.com/GBNEWS
Harry, Meghan & Kids Could Face Threat as Alarming Video Shows Mountain Lion Prowling near $14M California Home

After leaving the monarchy and Britain behind, Prince Harry and Meghan Markle situated their family in America, purchasing a luxurious family home in Montecito, California. However, a recent clip has shown a mountain lion roaming near their property.
The Duke and Duchess of Sussex, Prince Harry, and Meghan Markle's decision to leave their royal duties behind and leave Britain shocked the monarchy and the British people.
However, the couple took this move due to craving a private life and dropping the scrutiny that comes with being royals and the weight of expectations.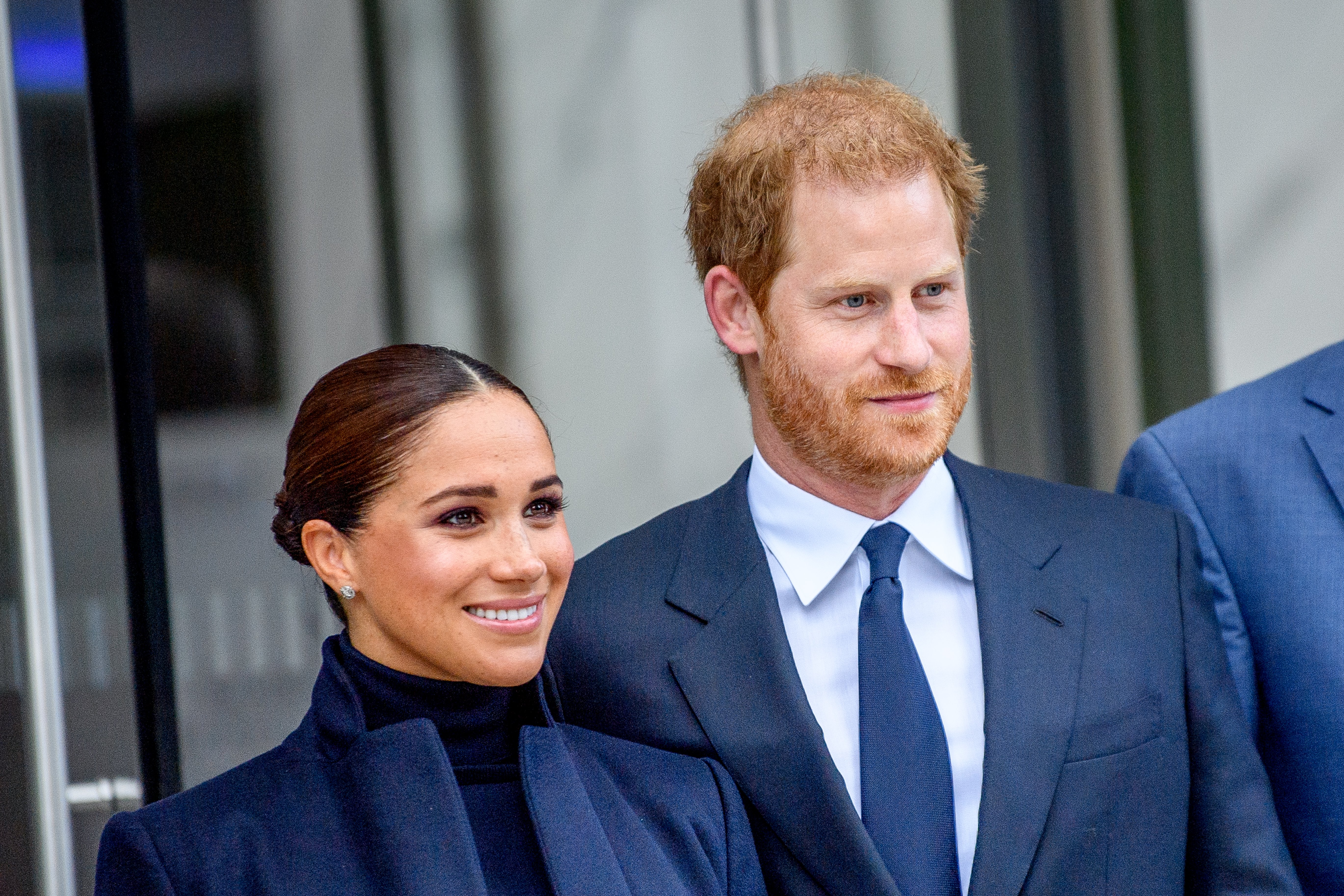 Meghan and Prince Harry visit One World Observatory at One World Observatory on September 23, 2021, in New York City. | Source: Getty Images
Their decision reportedly even caught the monarchy by surprise, and it has caused apparent damage to their relationship with other royals, such as Prince William. He was furious at his brother's decision.
Although many people expected Harry and Meghan to struggle without the backing of the monarchy, the couple has surprisingly done very well for themselves. They have gradually started picking their lives up, starting a foundation and a podcast from their California home.
Also, their departure has not affected the monarchy as badly as people predicted. Instead, royals seem to follow their lead by becoming more open about their lives.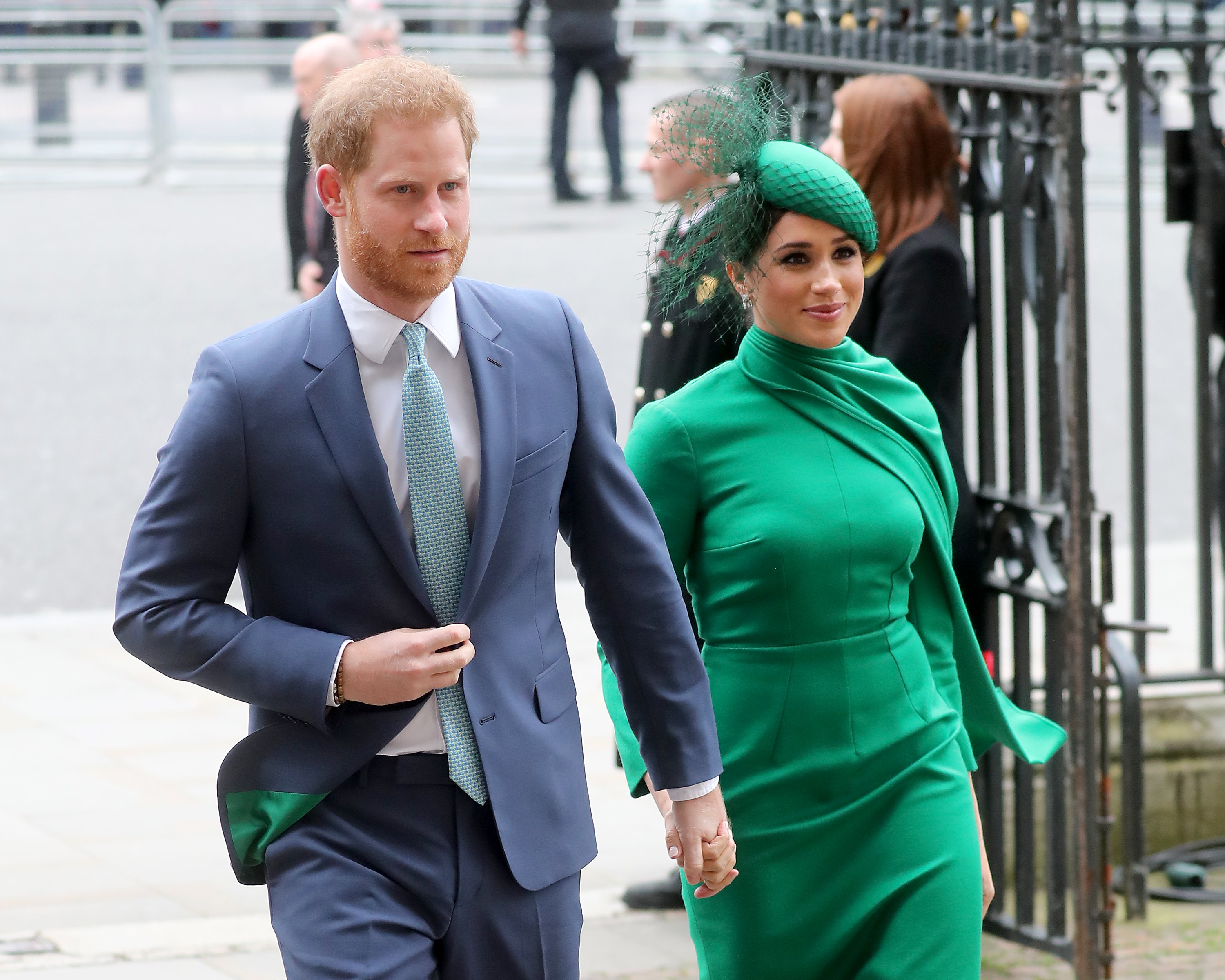 Prince Harry and Meghan meet children as she attends the Commonwealth Day Service 2020 on March 09, 2020, in London, England. | Source: Getty Images
These traits became more evident during the pandemic as more royals changed the names of their social media profiles and also shared personal and heartfelt messages, which were once very rare.
Since leaving the monarch, Harry and Meghan have also been through their fair share of issues; however, they seem stronger together than ever. Their quest for a different way of life seems to be paying its dividends, and they have had no regrets about leaving the monarchy.
HARRY AND MEGHAN'S STUNNING MONTECITO MANSION
After leaving Britain and their royal duties behind, Prince Harry and his wife, Meghan Markle, decided to set up their new life in California. The couple purchased an 18,000-square-foot mansion in Montecito, California, for a staggering $14.65 million.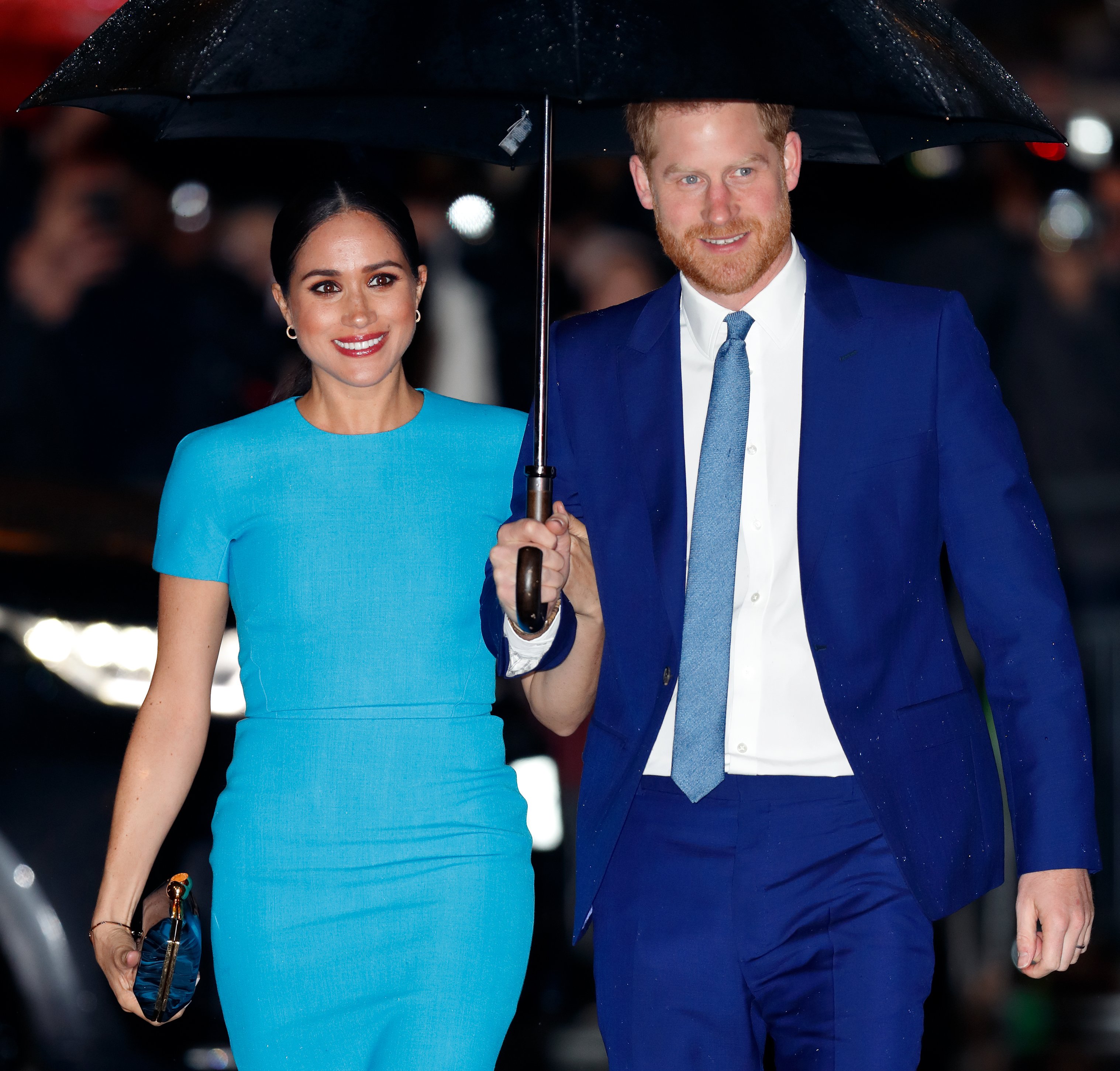 Prince Harry and Meghan attended the Endeavour Fund Awards at Mansion House in London on March 5, 2020. | Source: Getty Images
The couple's new gigantic stunning house has nine bedrooms and 16 bathrooms. There is the living room, the dining rooms, a gourmet kitchen with a butler's pantry, and a breakfast room.
Another thing you'll find inside the mansion is a family room, a library, a billiards room with a wet bar, a home theater, a gym, and a wine cellar. There is also a spa with a massage room, all located within the enormous property.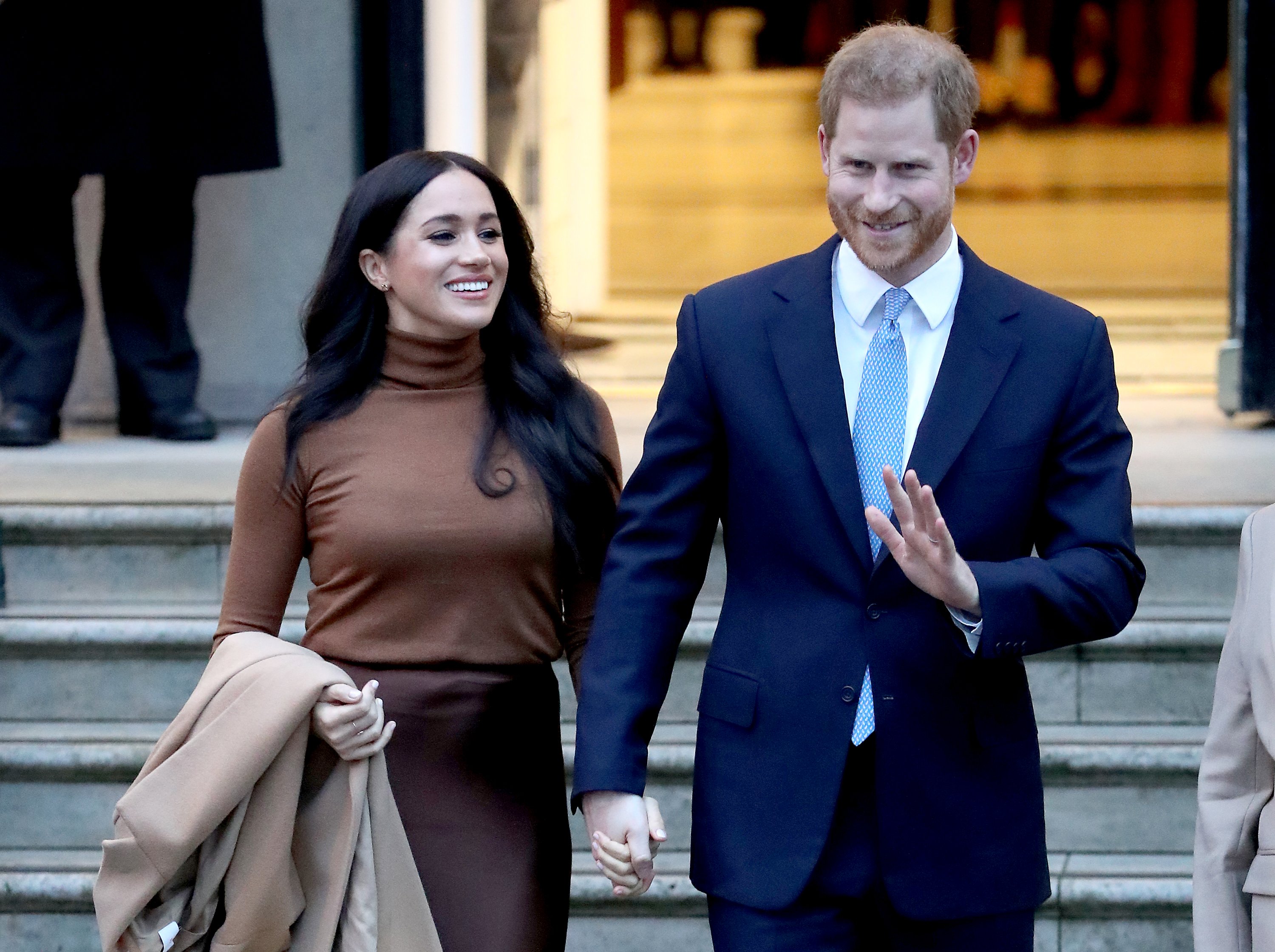 Prince Harry and Meghan depart Canada House on January 07, 2020, in London, England. | Source: Getty Images
The couple's owner's suite also has its fireplace, a television, a chandelier, and exposed wood beams on the ceiling. The bedroom is also fitted with French doors and a balcony.
A luxurious bathroom with a fireplace and chandelier is next to the bedroom. It also has a marble bathtub, a large vanity, and another sitting room.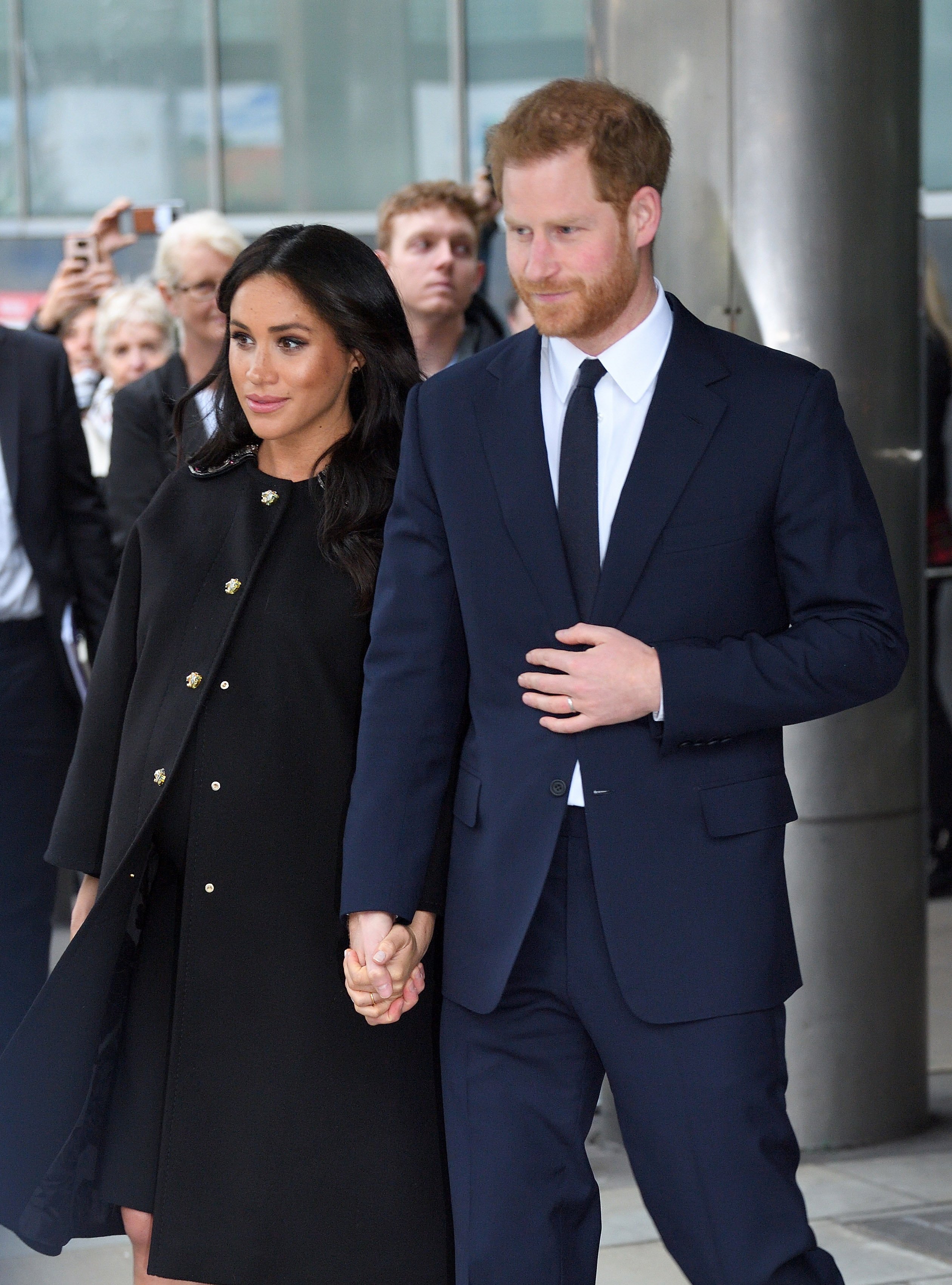 Prince Harry and Meghan of Sussex depart New Zealand House after signing the book of condolence following the recent terror attack, which saw at least 50 people killed at a Mosque in Christchurch on March 19, 2019, in London, England. | Source: Getty Images
Away from the house, the property also features a hen house with a sign stating, "Archie's Chick Inn. Created in 2021." There, the family caters to their chickens, saved from a factory farm.
The property also houses rose gardens, ancient olive trees, an outdoor pizza oven, a beautiful pool, a playground for their kids to run and play in a vegetable garden, and a tennis court.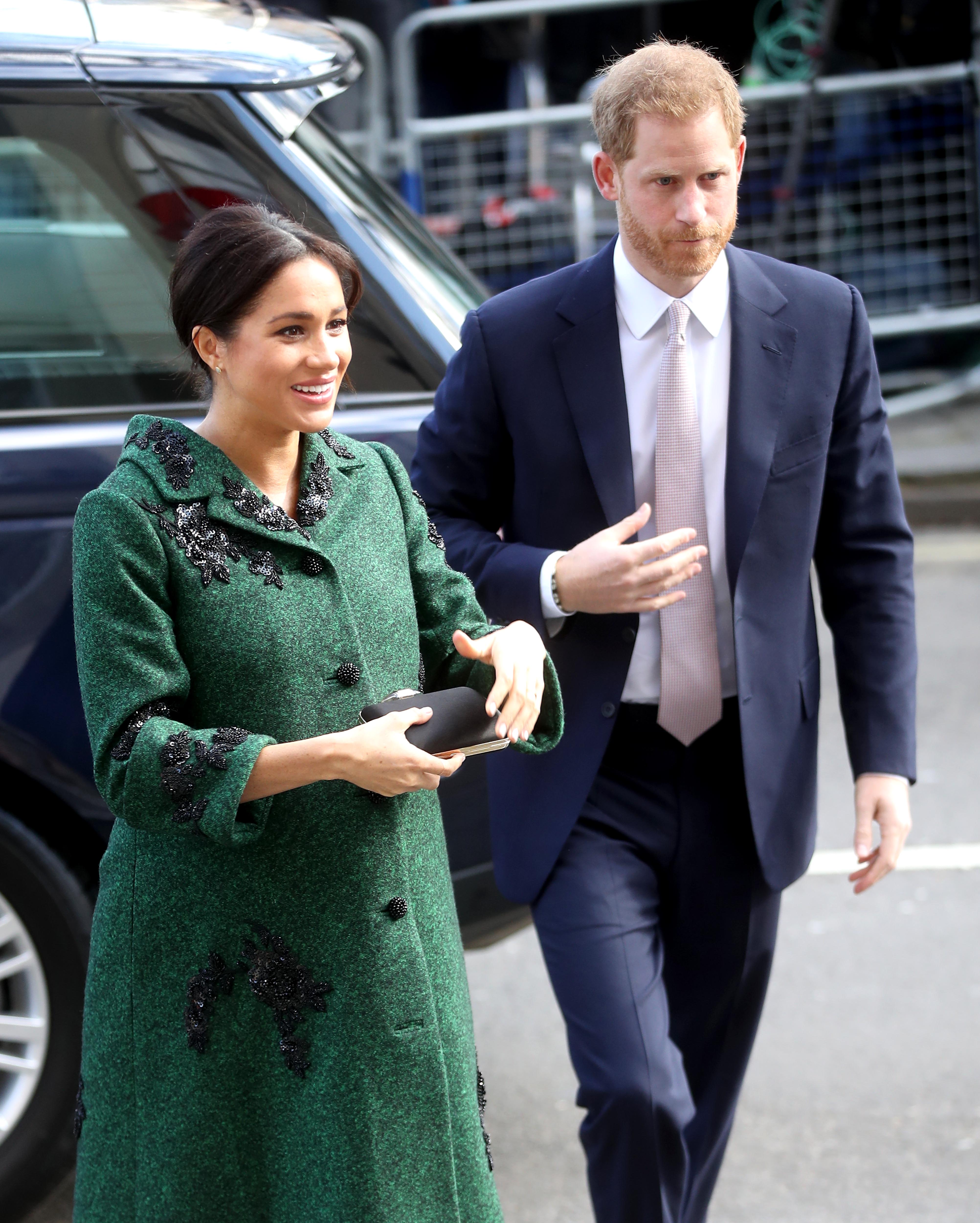 Meghan and Prince Harry attend a Commonwealth Day Youth Event at Canada House on March 11, 2019, in London, England. | Source: Getty Images
A two-bedroom guest house, a tea house, and a children's house are built on the property. According to Harry, the property has provided his kids with the freedom he did not have growing up. He would take his son, Archie, on bike rides, and the family sometimes went for walks with their dogs.
The house is also very close to the Santa Barbara beach, where their son has been seen playing. The couple reportedly chose the property because of its privacy and the ample space for their kids to play.
MOUNTAIN LION IS SEEN NEAR HARRY AND MEGHAN'S HOME
On July 23, 2022, security cameras caught a mountain lion just five miles away from Harry and Meghan's California home, where they live with their three-year-old son, Archie, and his sister, Lilibet.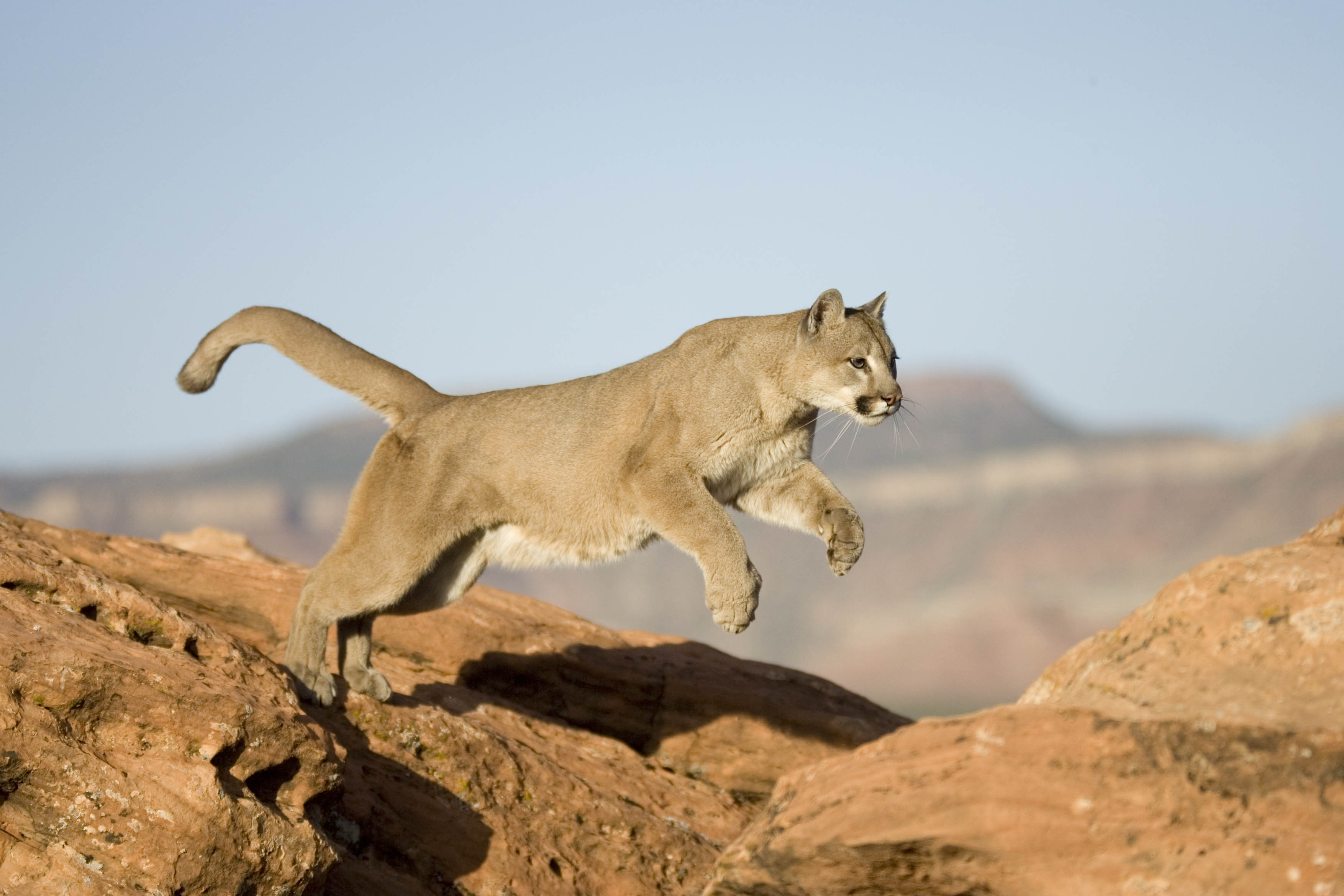 A mountain lion was captured leaping from rock in North America. | Source: Getty Images
The clip showed the lion walking down a resident's driveway past his trash cans and vehicle before taking off. According to experts, the mountain lion probably came down in search of food and water due to the recent drought hitting California.
Alarmingly, according to a source, all kinds of animals are often sighted in the neighborhood, including coyotes, bears, and deers. Still, seeing a mountain lion was a rare occurrence.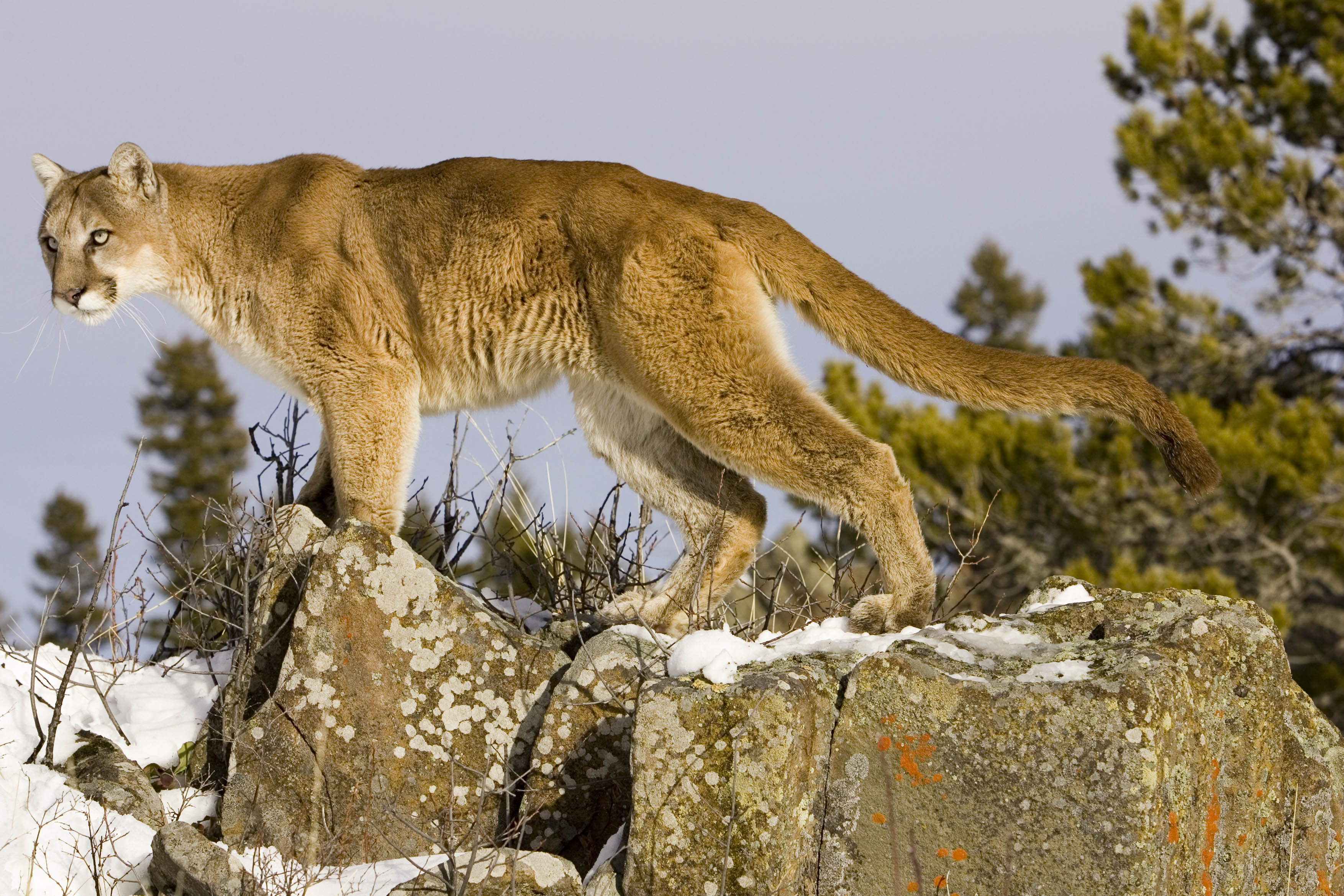 A mountain lion was captured standing on rocky perch in North America. | Source: Getty Images
Speaking about the incident, the executive director of the Montecito Association, of which Harry and Meghan are also members, Sharon Byrne, noted that there had been no information if the mountain lion was female or male.
Also, the part of Montecito where the lion was sighted is very rural and mountainous, which is the habitat for mountain lions. He also reiterated that the mountain lion probably came searching for food and water because they rarely stray into human settlements.
Byrne further explained that the association was trying to encourage homeowners like Harry and Meghan to secure their hen houses or whatever animals present in their homes the lion might target.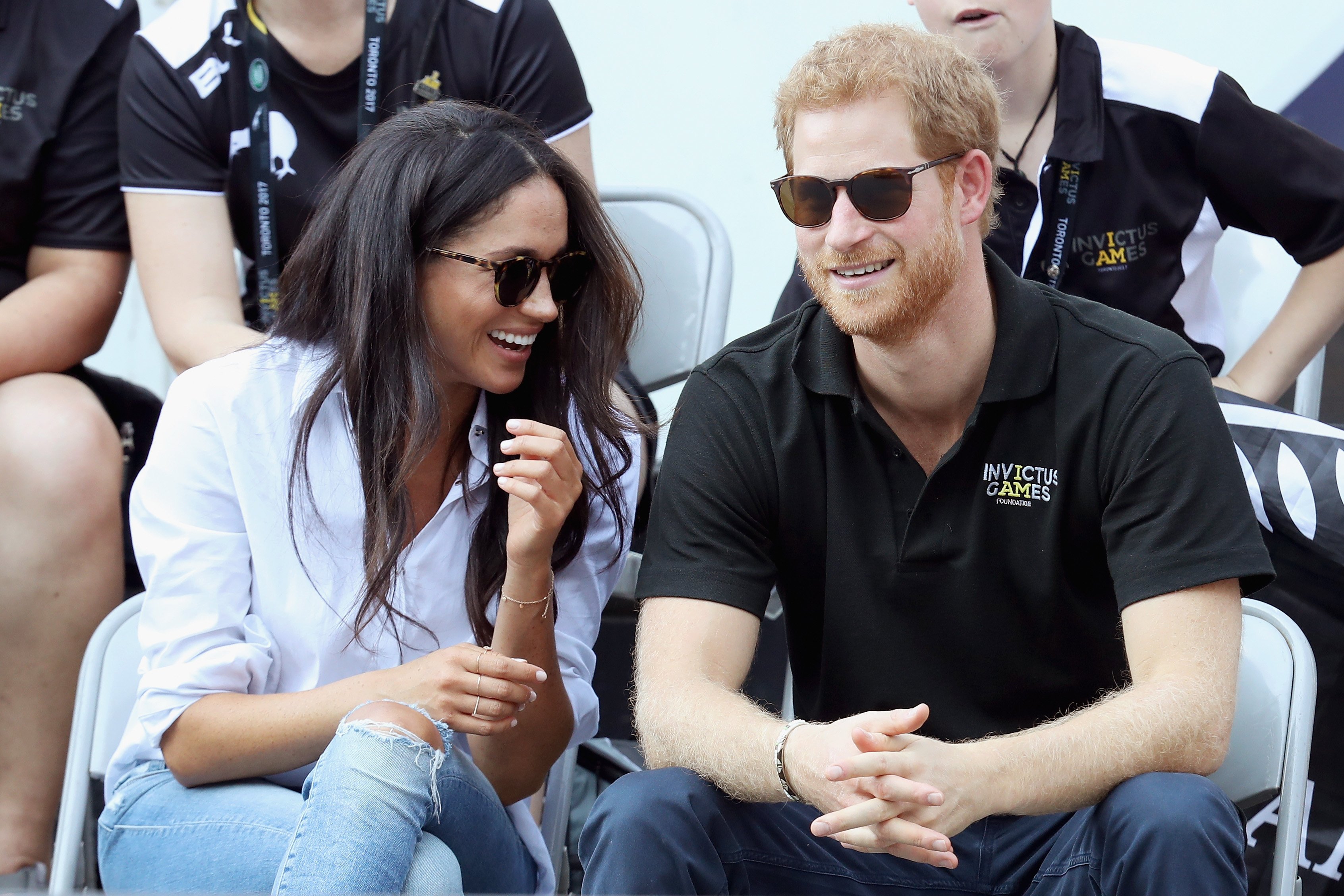 Prince Harry and Meghan Markle attend a Wheelchair Tennis match during the Invictus Games 2017 at Nathan Philips Square on September 25, 2017, in Toronto, Canada. | Source: Getty Images
Also, chicken presents a fast and easy food source for these lions, so they must be kept very safe. He also urged residents to install more cameras and keep their garbage to dissuade animals from roaming around in search of scraps. However, mountain lions are solitary animals, so they hope this one caught on camera would move on by itself.
Please fill in your e-mail so we can share with you our top stories!