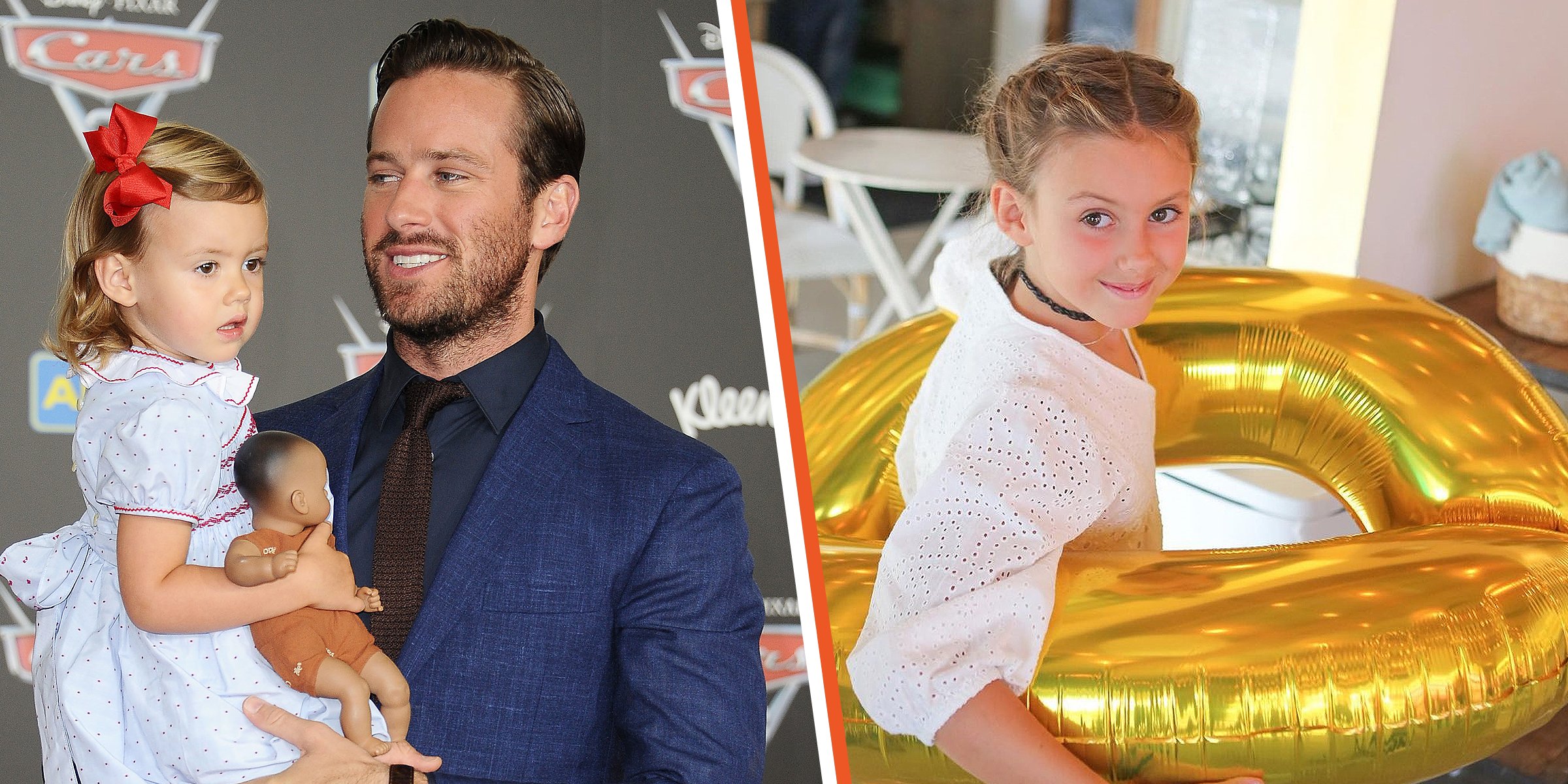 Getty Images I Instagram/elizabethchambers
Harper Grace Hammer Is Elizabeth Chambers & Armie Hammer's Daughter

Harper Grace Hammer is the only daughter of "The Game Plan" actress, model, and television personality Elizabeth Chambers and Armie Hammer, the award-winning actor known for his role on "The Social Network."
Harper Grace Hammer, who turned seven on December 1, 2021, is already making her mark in the entertainment industry. She has already appeared at many events, and her name appears periodically in major magazines.
When she turned six in 2020, her parents threw her a cowgirl-themed birthday party in the Cayman Islands. At her party, the birthday girl who dressed up in a floral romper and matching colored boots had guests like Raul Lopez, the fashion influencer, founder, and creative director of Luar.
HARPER GRACE HAMMER NAME IS A NOD TO THE STREET
Harper Grace was born on December 1, 2014, by the late Dr. Jay Goldberg. He was a famous obstetrician and gynecologist known for his appearance on "The Real Housewives of Beverly Hills."
Her parents chose her name Harper because it reminded them of the street her mother lived in when she met Harper's father. The couple was delighted to have an addition to their family as Harper's arrival made them first-time parents.
Harper grew up to be a curious child, and her father said he was learning a lot from her. He said:
"I'm relearning constantly with my daughter because she is like a fresh set of eyes seeing everything in the universe for the first time. So when she goes, 'What's that?' I go, 'Oh, that's a flower' she goes, 'Why?' and I go, 'Well, let's figure it out.'"
Harper also made her father change the way he navigated life. Even though he knows the world is getting crazier, he is dedicated to protecting his daughter and raising her to be a strong woman like her mother while being an educated citizen.
HARPER GRACE'S PARENTS ARE NOT HIDING HER FROM THE PUBLIC
Relatives regularly share pictures of Harper on social media, and she has also appeared at many events with her parents. That doesn't often happen with celebrity children as their parents try to keep them from the spotlight.
However, after her parents filed for divorce, her father promised not to post photos of his kids for their safety. While he deleted all images from his Instagram account and made his profile private, his wife continued to post pictures of their children.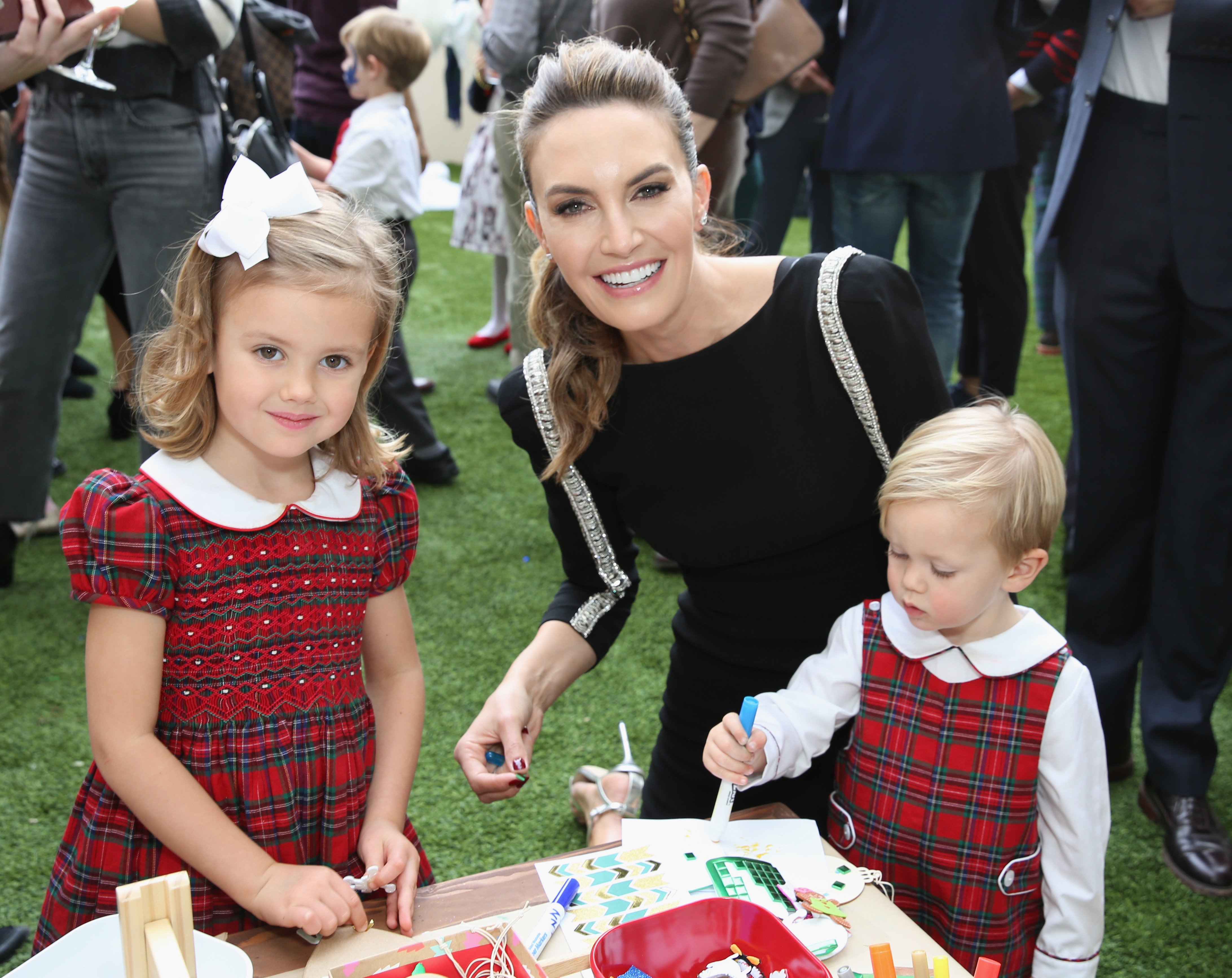 Harper Grace Hammer, Elizabeth Chambers, and Ford Armand Douglas Hammer at the Brooks Brothers and St Jude Children's Research Hospital Annual Holiday Celebration on December 9, 2018 | Source: Getty Images
HARPER GRACE'S PARENTS ARE DIVORCED, BUT CO-PARENTING CHILDREN
In July 2020, the celebrity couple filed for divorce simultaneously. While Harper's mother wanted sole physical custody of their children, her father asked for joint legal and physical custody. After the filing, her father said:
"As we enter into this next chapter, our children and relationship as co-parents and dear friends will remain our priority."
However, they continue to communicate, spend time together, and spend time with the children. During the quarantine, they spent the period together at Cayman Island, where Harper's father grew up.
In July 2022, when Harper's mother was asked to comment on her father's Hollywood career after his legal issues, she said:
"I'm probably the wrong person to ask that. All that matters is family and our kids."
Harper is not the only child of her parents as she has a younger brother, Ford Douglas Armand, born on January 15, 2017. When she is not out playing cascaróns with her parents and brother, she spends time with her mother getting her nails done.
HARPER WAS THE FLOWER GIRL AT PRIYANKA CHOPRA'S WEDDING
Harper Grace Hammer was also one of the flower girls at Priyanka Chopra and Nick Jonas's wedding. Her parents were present when Chopra and Jonas had their first date.
Even though her father could not attend because he was in Europe for a press conference, Harper went with her mother and looked cute in her sari ensemble.
HARPER'S MOTHER FEARS HER CHILDREN WILL LEARN UNPLEASANT INFORMATION
As Harper and her brother get older, Harper's mother is scared that they will find out all the unpleasant information about their father, especially the alarming allegations.
Even though Elizabeth Chambers is scared for herself, she has done he best to project strength for her kids while trying to find occasional humor in the darkness.
Please fill in your e-mail so we can share with you our top stories!