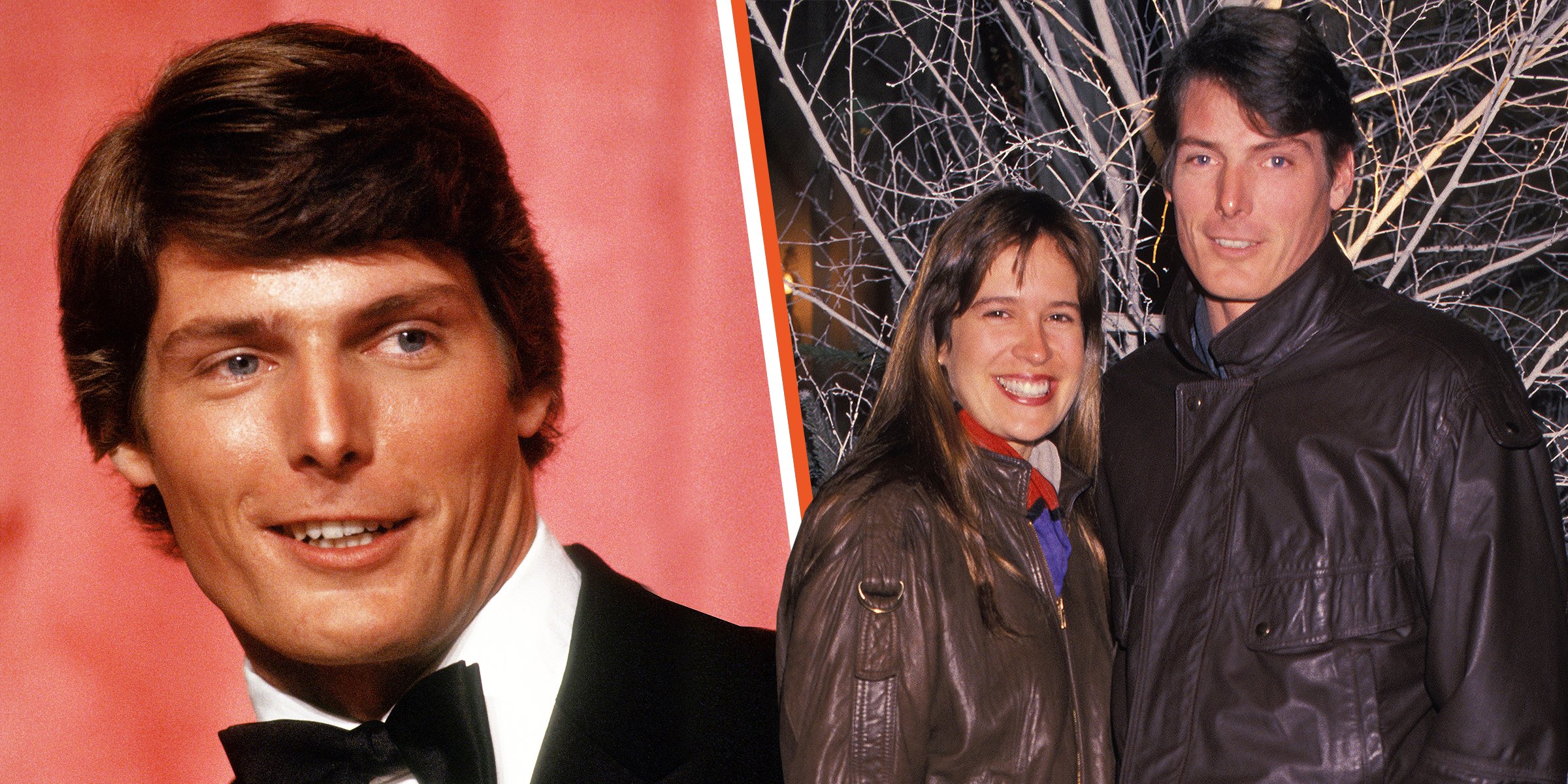 Getty Images
Christopher Reeve Was 'Totally Hit between the Eyes' When He Met Dana — Her Love Saved His Life

Christopher Reeve fell in love with the singer and actress Dana Morosini the moment he laid his eyes on her, and even though he had been afraid of marriage all his life, he did all he could to make her his wife. Years later, her love saved his life.
Actor Christopher Reeve always loved acting. He discovered a passion for theatre at only nine and made his Broadway debut in 1976 at only 24. His breakthrough came when he starred in "Superman" and its first three sequels.
While he made appearances in hit films such as "Somewhere in Time" and "Street Smart," his love for theatre was still strong. For years since 1968, Reeve would attend the annual theatre festival at Williams College in Massachusetts to sharpen his skills as a stage actor.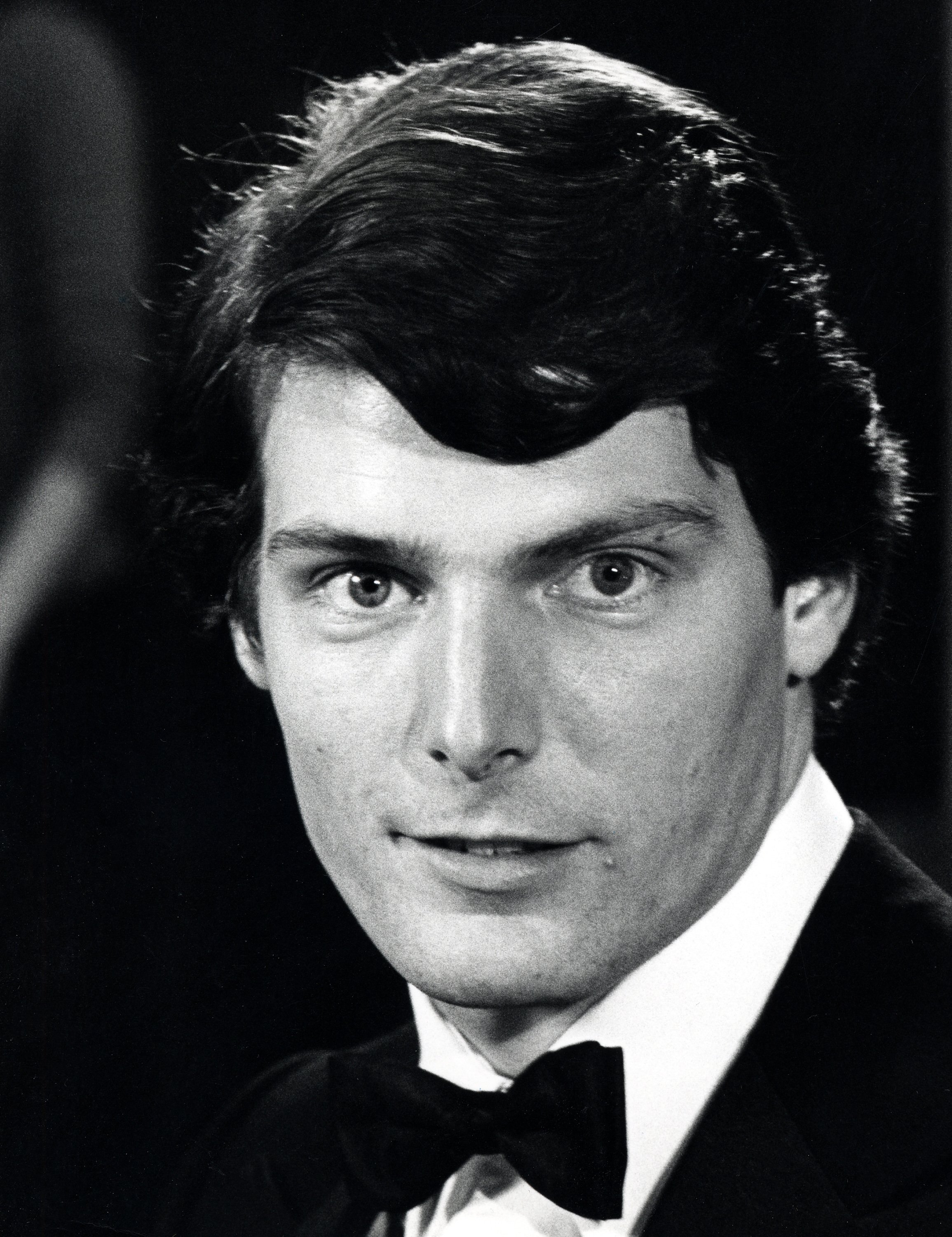 Christopher Reeve during Presidential Premiere of "Superman" in Washington, D.C. - December 10, 1978 at JFK Center for the Performing Arts, Eisenhower Theater in Washington, D.C., United States | Source: Getty Images
However, 1987 was different. As he sat at the 1896 House, an old-fashioned country inn in the Berkshire hills watching the Cabaret Corps, a group of four professional singers entertain guests, something, or rather someone, caught his eye.
For some reason, he could not take his eyes off this slender young singer with enormous eyes and a blinding smile. Reeve's friends kept nudging each other as he stared at Dana Morosini, oblivious of the bustling activities in the dimly lit inn. Denise Richer, the inn's co-owner, would say:
"We kept looking at the stage, and then at him, and then back at her, and we thought, 'something's happening there.'"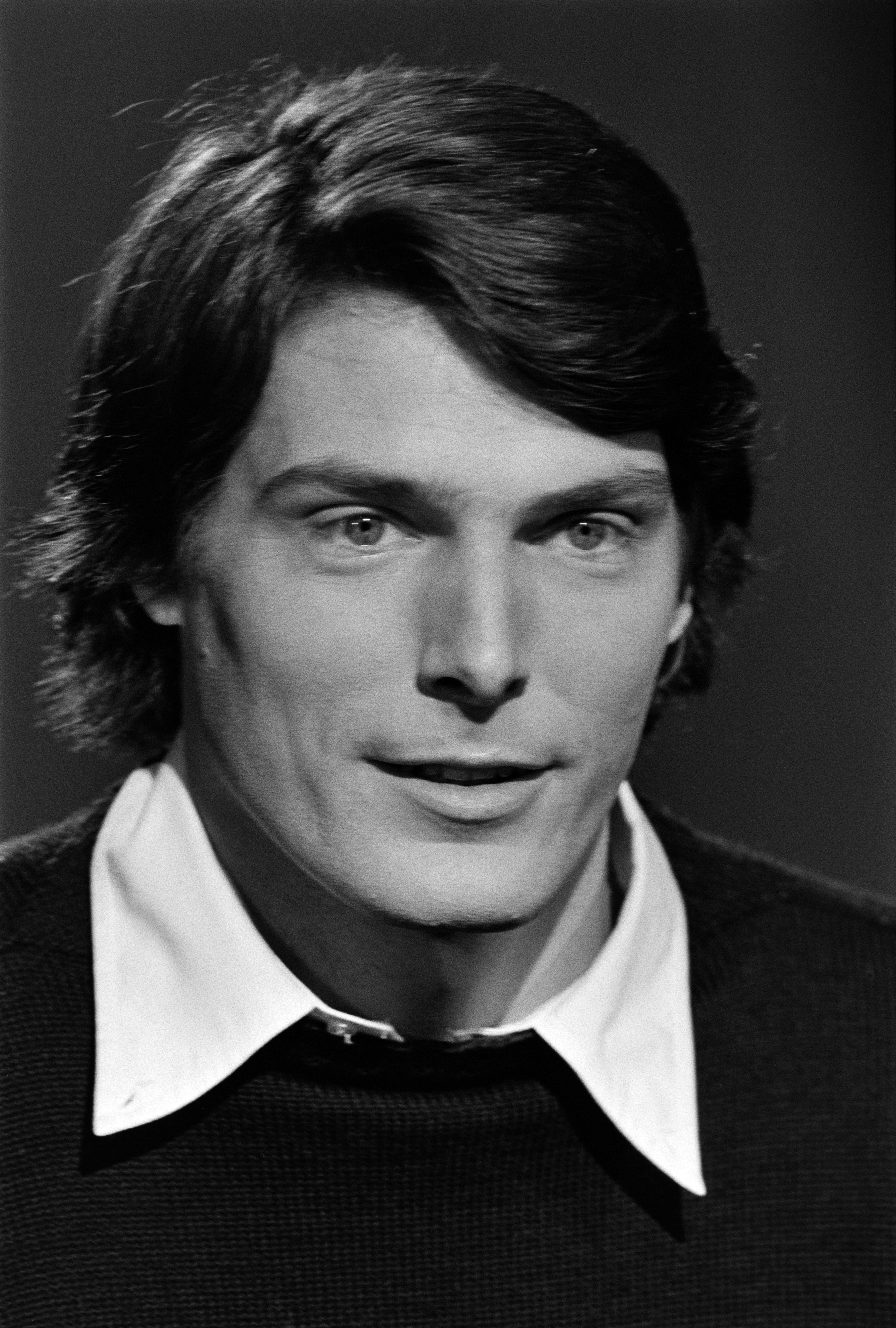 American actor Christopher Reeve, New York, New York, March 11, 1979. | Source: Getty Images
Charles Tuthill, a costar of Reeve in Aphra Behn's costume drama "The Rover," who also saw the scene unfold, seconded Richer sentiments, saying:
"He was totally hit between the eyes. She took his breath away."
While Reeve intently stared at her, Dana tried her best to ignore his presence, and with good reason. As iconic as Reeve was, with blockbusters under his belt and a mien that many a lady could not resist, the rumor mills in the small town were rife with unsavory stories about him.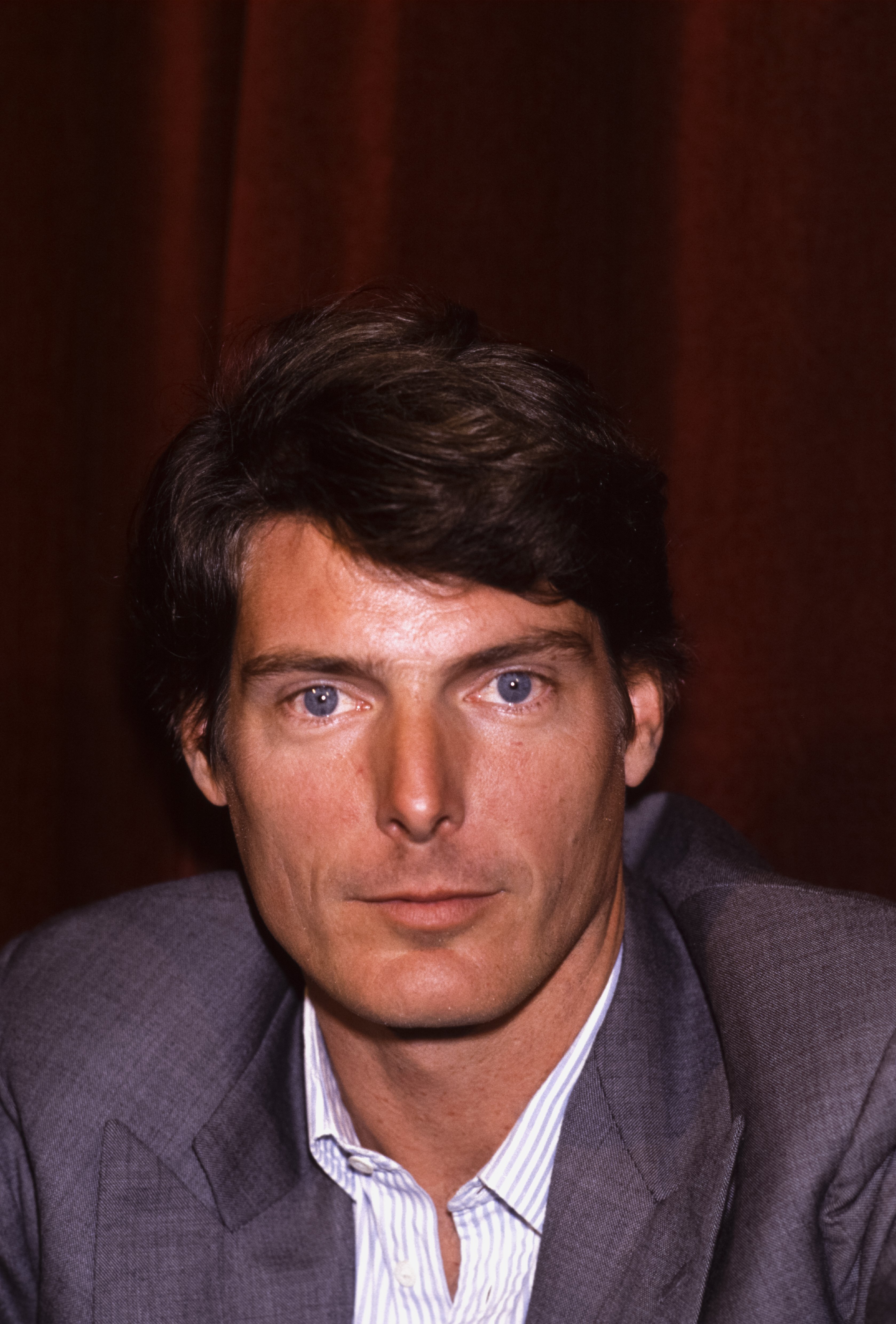 Actor Christopher Reeve on september 20 1988, in France | Source: Getty Images
That summer, the actor had ended things with his girlfriend of ten years and the mother of his two children, Gae Exton. Shortly after, he was romantically involved with the "Superman IV" leading lady Mariel Hemingway, which became a hot topic for gossip enthusiasts. Dana would say:
"I just pretended Superman wasn't there. Not as easy as it sounds."
Reeve had fallen line, hook, and sinker for her, and when Dana's number was over, he turned to his buddies and wondered who the incredible woman was.
HOW REEVE WOOED DANA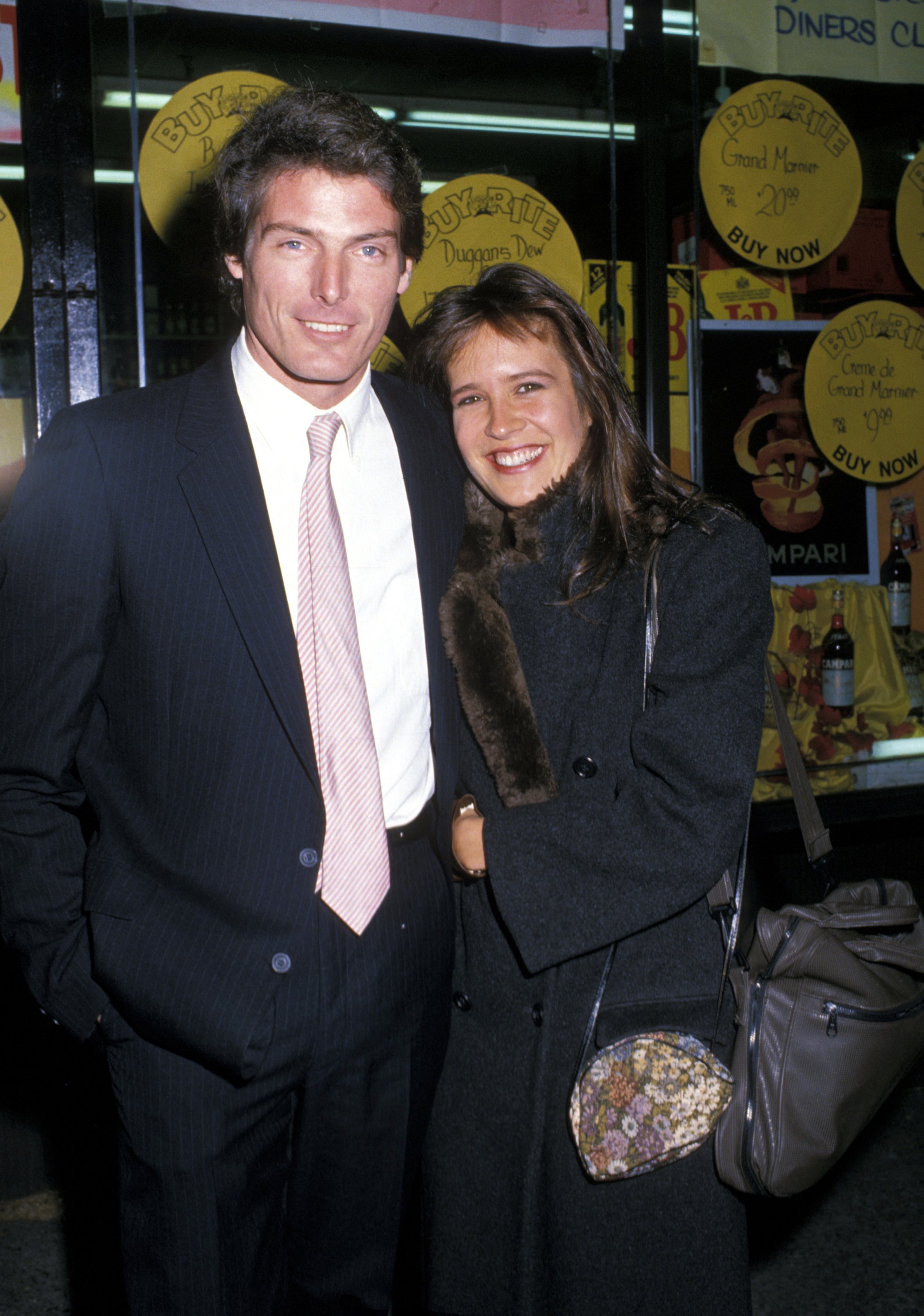 Christopher Reeve and Dana Reeve during Benefit Reading of "Poor Richards Theatricks" - October 26, 1987 at Abigail Smith Museum in New York City, New York, United States | Source: Getty Images
After Dana and her group finished performing, Reeve went backstage to congratulate the woman who had stolen his heart. He introduced himself, and despite Dana being suspicious of his motives, she politely introduced herself in return.
He started praising her for her performance, announcing that he loved the song and was a huge fan of Broadway musicals. He then asked her if she would love a ride to The Zoo, an after-hours hangout on the Williams College campus.
Dana declined, saying she had her own car. Reeve, being Superman, was not accustomed to such responses, but he left to wait for her at the party. Dana's friends gave her grief for declining a ride from Reeve, but she did not understand why she would leave her car in the parking lot and possibly get stuck at the party.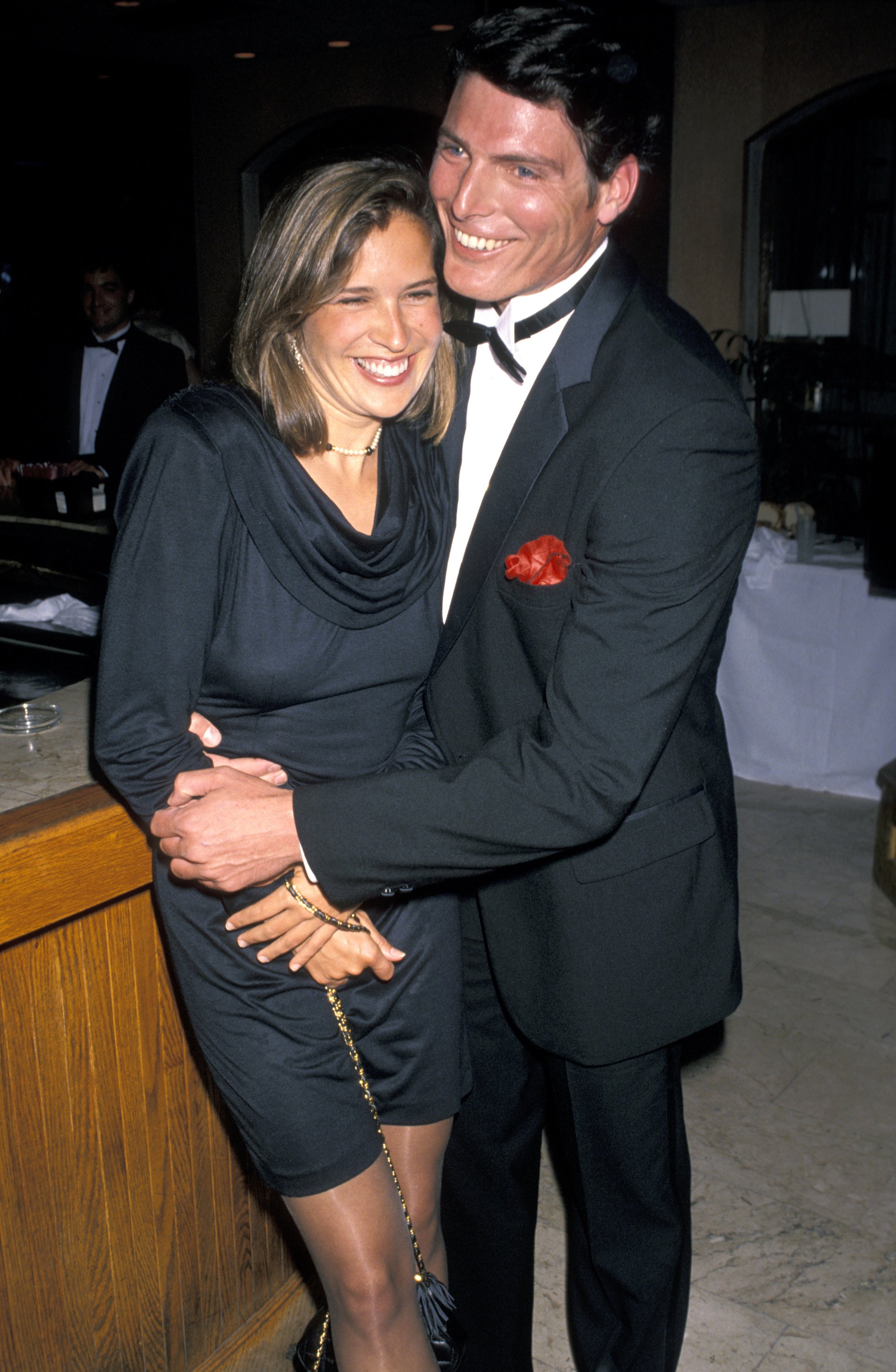 Dana Reeve and Christopher Reeveat the 44th Annual Tony Awards in 1990 | Source: Getty Images
She arrived a few minutes later and found Reeve standing with his hands in his pockets and a clear view of the front door. Within minutes, they were standing in the center of the cramped room together, and for the next hour, everything else around them seemed to fade into oblivion as they stood there, talking.
When the night ended, and each of them lay in their bed, they realized they had something great going on. They discovered they had much in common in the following months, including a mutual love for acting and sailing.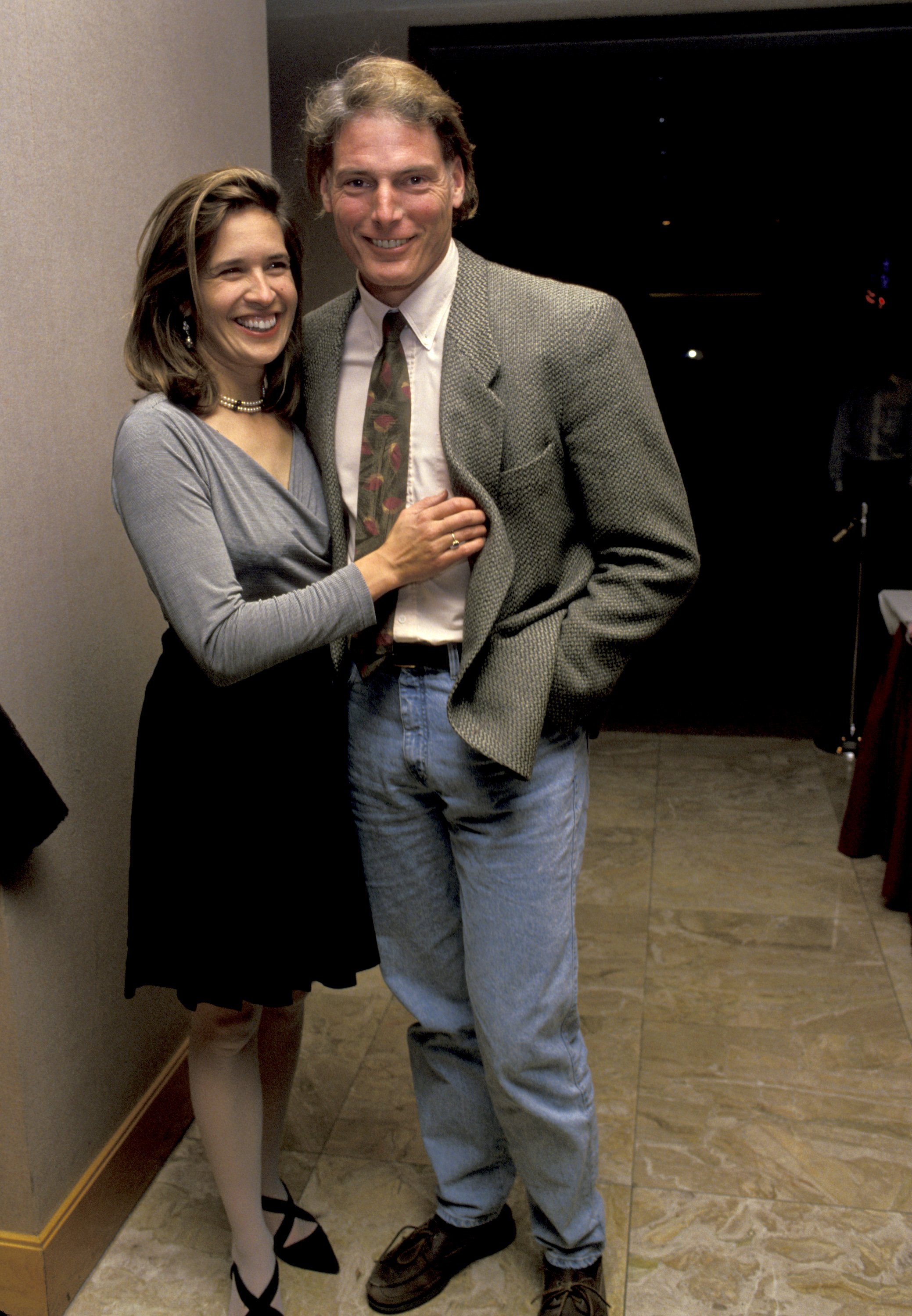 Dana Reeve and Christopher Reeve during "The Saint of Fort Washington" Opening To Benefit Creative Coalition at Worldwide Plaza Cinema in New York City, New York, United States. | Source: Getty Images
She loved his children and stood by him at meetings and rallies, working diligently to help him polish his speeches. Reeve would share:
"I was feeling more and more that we were meant to be together."
Even with their intertwined lives and desire to be together, Reeve was still averse to commitment and did not believe in marriage. Everyone around him, from his parents to his siblings and half-siblings, was either divorced or divorced and remarried.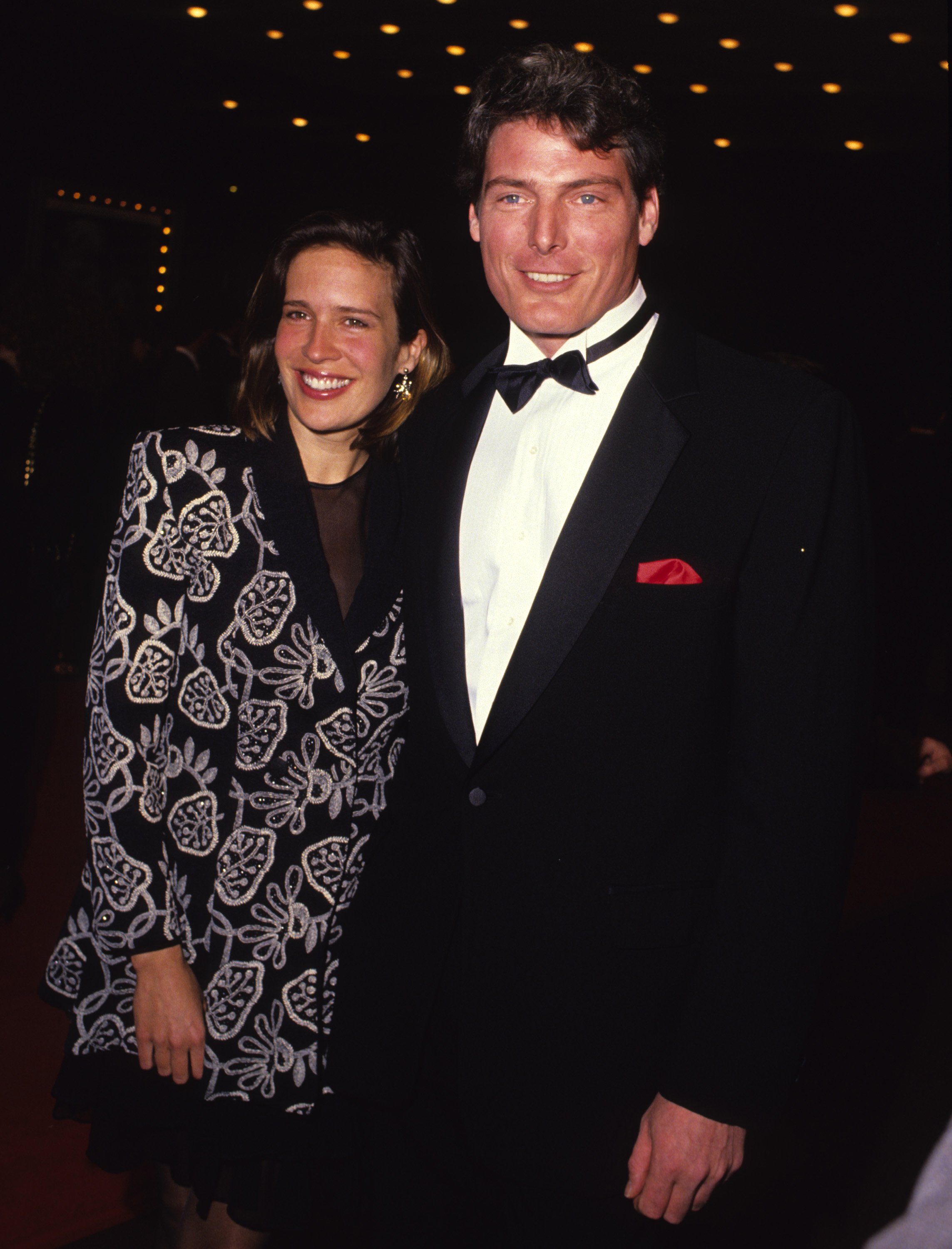 Christopher Reeve and Wife Dana during Christopher Reeve File Photos in Los Angeles, California, United States | Source: Getty Images
After dating for four years, Dana wanted a commitment. And when Reeve was not forthcoming with one, she threatened to call things off. Afraid of losing his one true love, "The Remains of the Day" actor committed to seeing a therapist who'd help him overcome his fear of commitment.
And it bore fruit. Reeve shared that one night during dinner, he put down his fork and asked her to marry him. They wed in April 1992 and welcomed their son William on June 7, 1992.
Dana and Reeve had finally found each other, and their marriage was happy for years. They raised their son in a loving home and enjoyed a union many can only imagine.
HOW DANA SAVED REEVE'S LIFE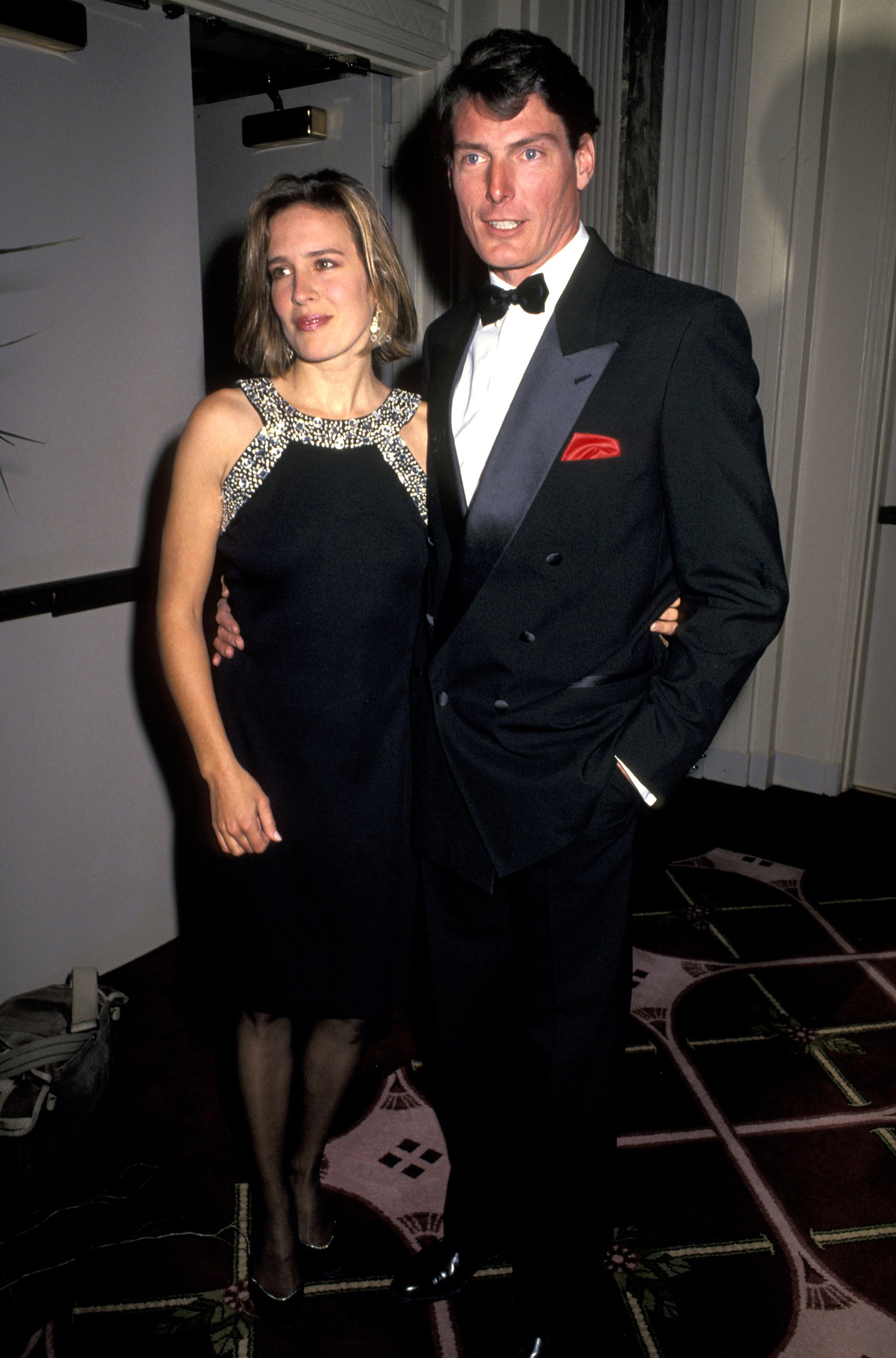 Dana Reeve and Christopher Reeve at Waldorf Hotel in New York City, New York, United States. | Source: Getty Images
In addition to his acting, Reeve was an equestrian. He started riding in 1985 for the film "Anna Karenina" and developed a deep passion for it. Unbeknownst to him, riding would sooner than later change his life.
The sad day came on May 27, 1995, when Reeve's horse, Buck, refused to jump over the fence. The force pushed Reeve forward, and as his hands still held the reins, they became tangled, and he landed head first into the ground.
The fall resulted in a cervical spinal injury that paralyzed him from the neck down. Doctors stated that Reeve would likely never feel anything from the neck down, breath without a respirator, or undertake any physical activity on his own. His life, in an instant, had changed.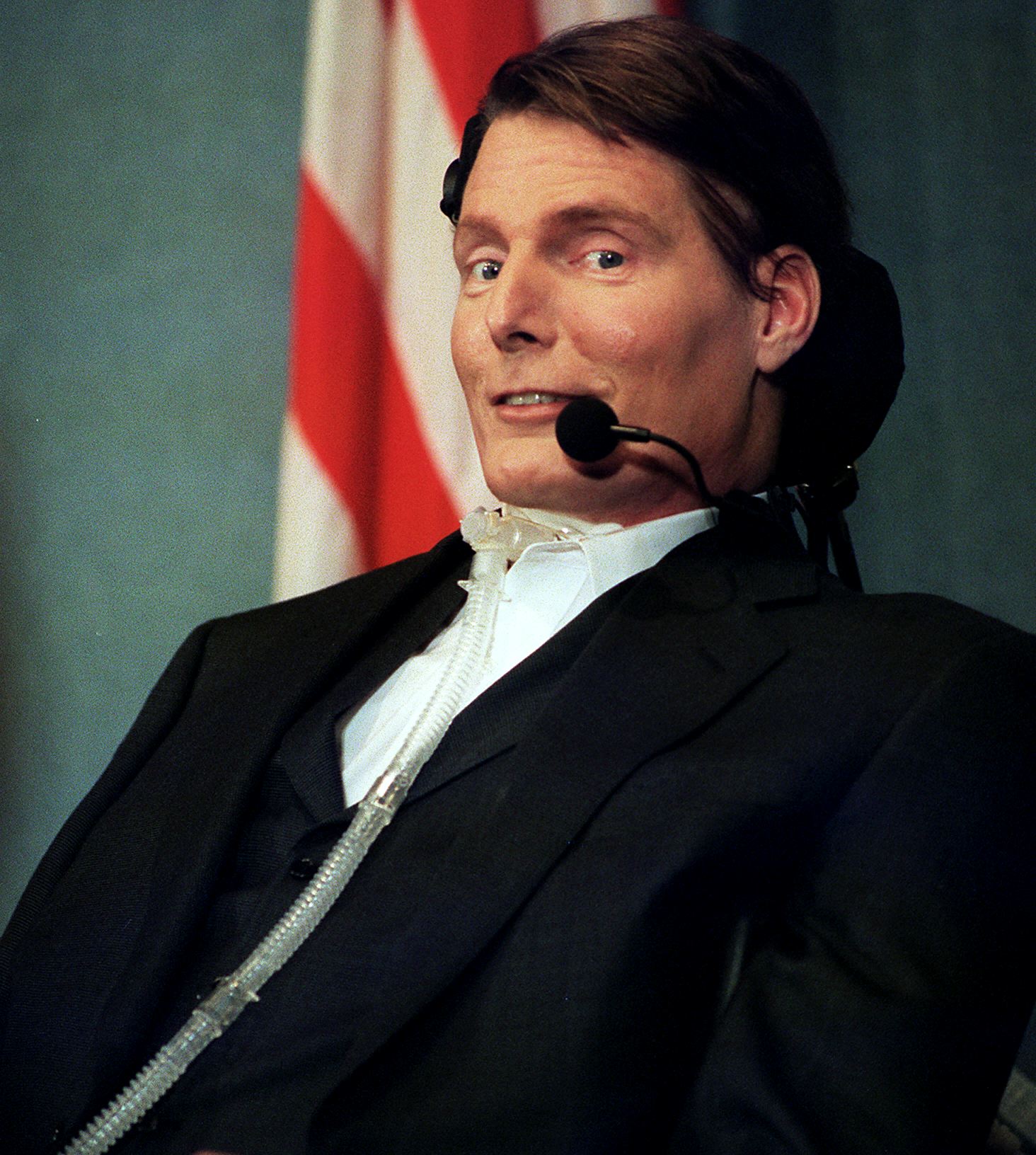 Actor Christopher Reeves, a quadriplegic and disabilities rights activist, addresses an audience at the National Press Club in Washington, DC on December, 1, 1999. | Source: Getty Images
The injuries were so severe that his mother begged the doctors to take him off life support. Reeve did not think life was worth living and wanted it to end. And even though things looked grim, Dana supported him. She told him:
''I will support you whatever you want to do because this is your life and your decision. But I want you to know that I'll be with you for the long haul, no matter what.''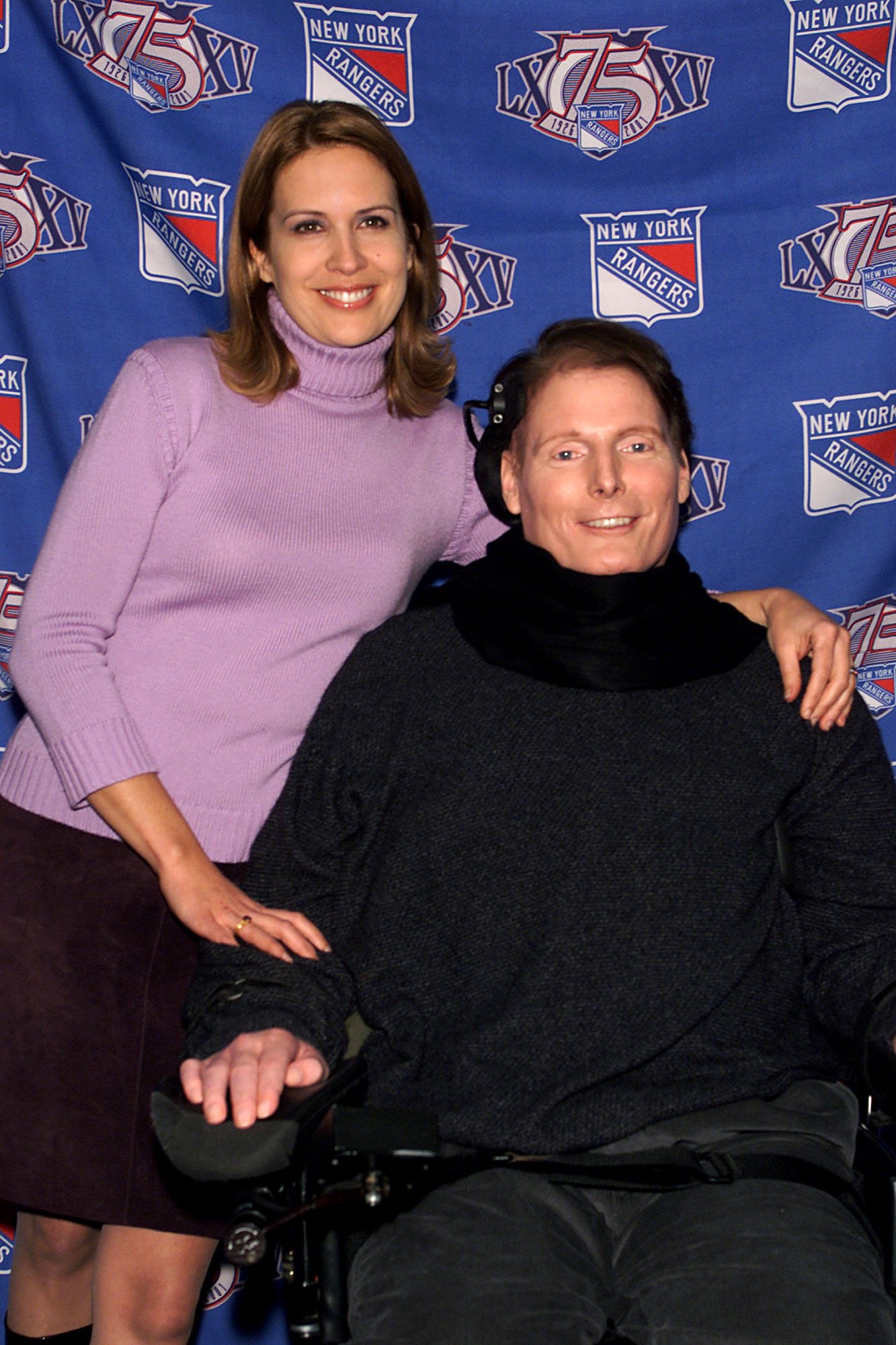 Christopher Reeve with wife Dana at the Superskate 2001 charity hockey event at Madison Square Garden in New York City | Source: Getty Images
While she suffered seeing him as he was, her words and love for him superseded all the challenges they faced, and she would often remind him that she loved him no matter what. Reeve recalled:
''She added the words that saved my life: 'You're still you. And I love you.''
Reeve did survive, and even though he would remain bound to his wheelchair for the rest of his life, he always counted on his wife's love to carry him through the challenging times.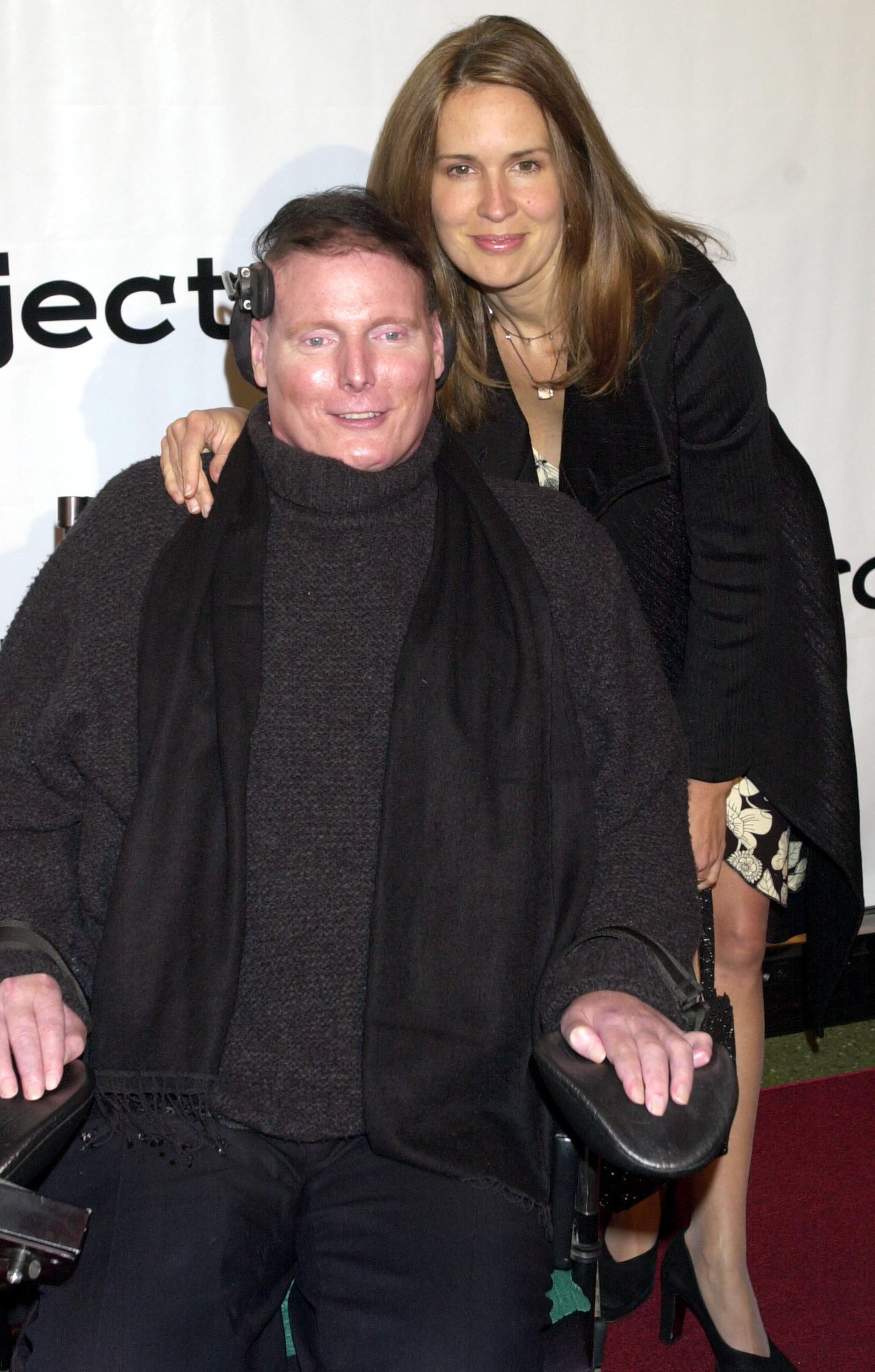 Actor Christopher Reeve and his wife, Dana, attend the Project A.L.S. (Amyotrophic Lateral Sclerosis) 5th Annual New York City Gala "Tomorrow is Tonight" benefit on October 21, 2002 in New York City. | Source: Getty Images
After his unfortunate accident, Reeve started supporting courses for the disabled. Even after going through so much together, the couple's affection remained apparent, and even though Reeve could not feel his wife's touch, she would constantly put her hand on his arm or nuzzle his cheek.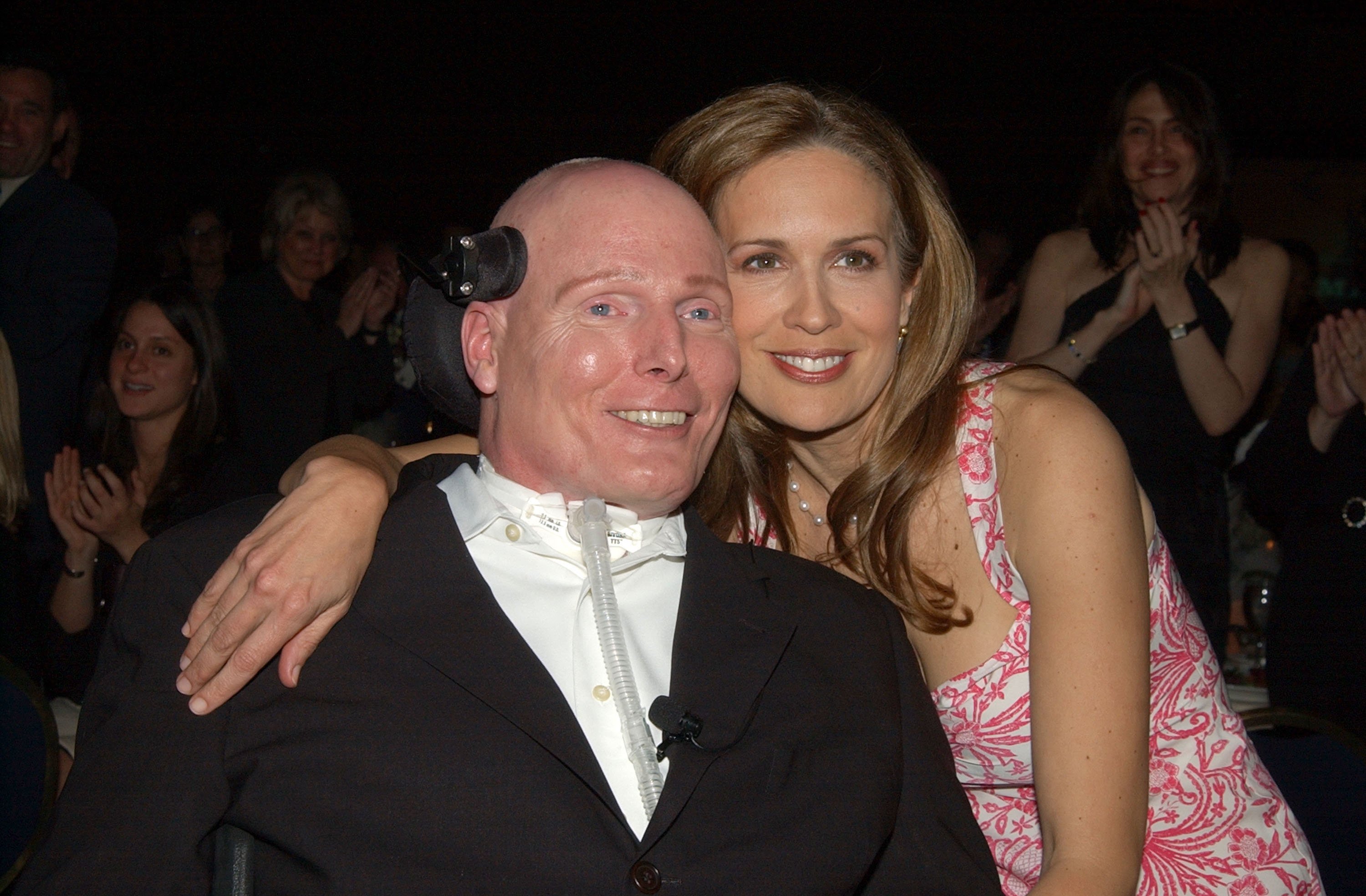 Dana Reeve and Christopher Reeve at the AAFA American Image Awards To Benefit the Christopher Reeve Paralysis Foundation in 2003 | Source: Getty Images
She remained resilient and joyful and never lost her sense of humor. She joked about being called a saint for standing by her husband. And when her friend asked her how she was doing, she jokingly replied with a shrug: "Ok, considering..."
She remained Reeve's caregiver for the next ten years of his life — he died in 2004 from heart failure — but even then, she always praised his courage and resilience, saying: "Chris has courage people don't even know about... He is still a passionate partner and a loving, involved father, even under the worst circumstances."
Please fill in your e-mail so we can share with you our top stories!