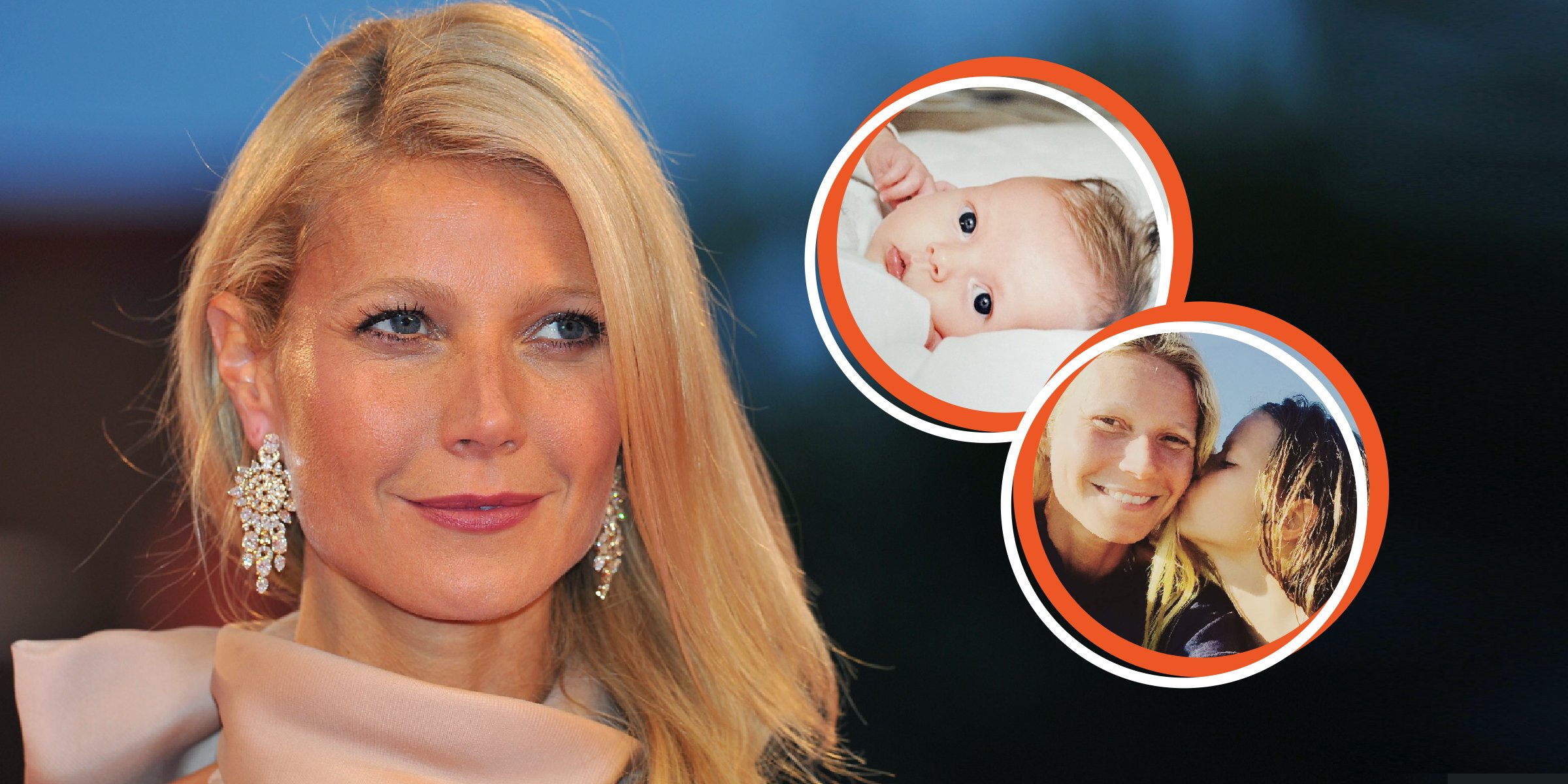 Instagram.com/gwynethpaltrow - Getty Images
Gwyneth Paltrow Expressed Love for Look-Alike 'Special' Child Years after They Both Almost Passed Away

For Gwyneth Paltrow, being a mother to her children is one of her best achievements in life. However, her motherhood journey was not smooth as she faced mental and physical health struggles.
Paltrow shares her children with her ex-husband Chris Martin. Paltrow and Martin began dating because of a tabloid rumor. The press had said that the pair were dating, but they had never met.
Martin was performing in Los Angeles when he said Paltrow was his girlfriend because the woman who was meant to come and watch him at his concert stood him up. This fuelled the rumor mill.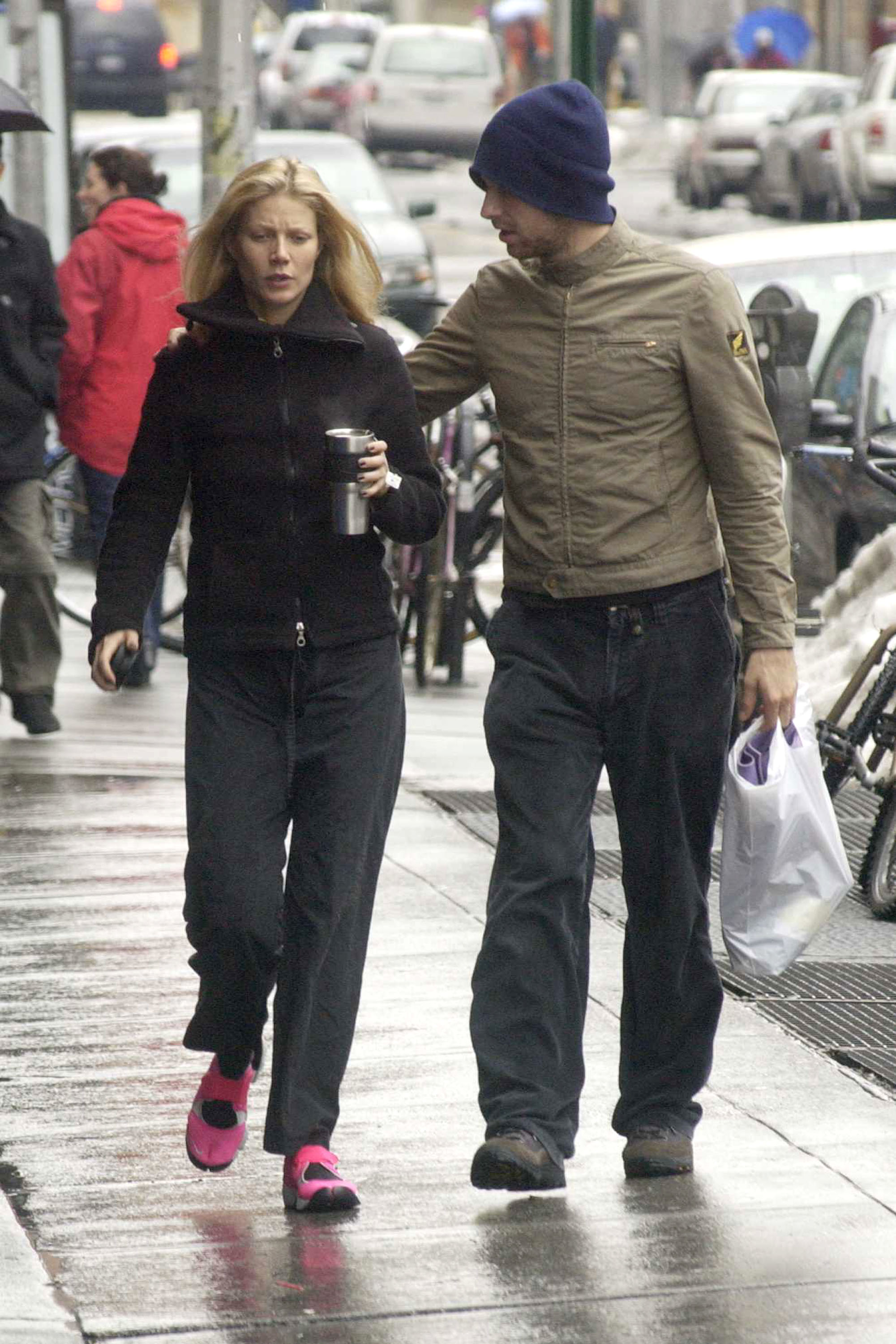 Gwyneth Paltrow and Chris Martin of Coldplay February 23, 2003 in New York City | Source: Getty Images
Because of the rumors, they decided to meet and go on a date. The date went so well, and Paltrow was so charmed by Martin's humor that the pair ended up getting into a long-term relationship.
This relationship helped Paltrow get through one of the most challenging times in her life. While Paltrow and her father were touring Italy together for her 30th birthday, her father collapsed on the streets of Tuscany.
Film producer and director Bruce Paltrow was quickly flown to a hospital in Rome to be treated after he collapsed next to his daughter. However, he sadly did not survive the ordeal. Paltrow admitted:
"It was devastating beyond belief, and I'm still very traumatized at the memory."
Martin, lead singer of the band "Coldplay," wrote the song "Fix You" for Paltrow after her father passed away, which was one of the many ways he helped her overcome the grief she was feeling.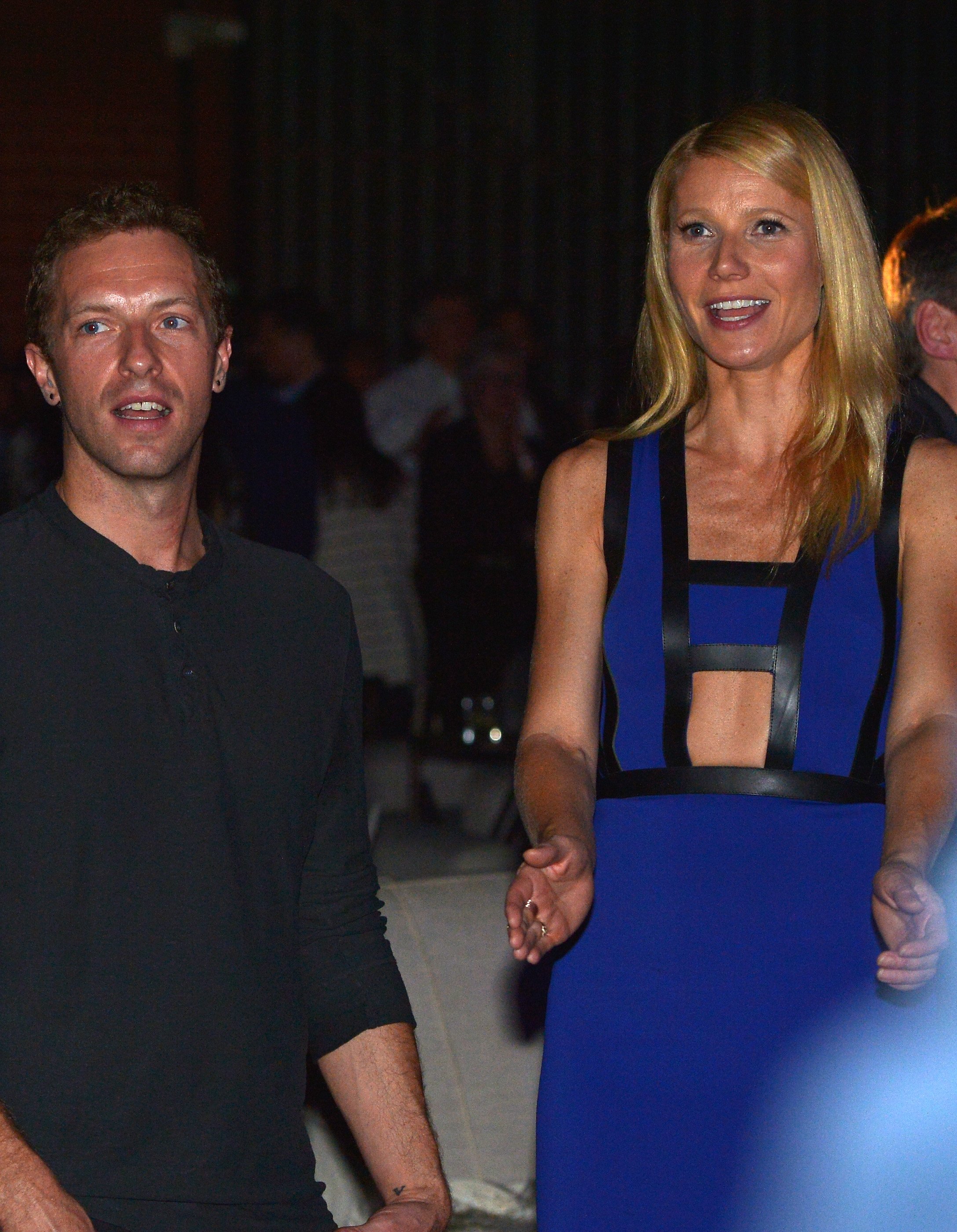 Chris Martin and Gwyneth Paltrow attend Hollywood Stands Up To Cancer Event with contributors American Cancer Society and Bristol Myers Squibb hosted by Jim Toth and Reese Witherspoon and the Entertainment Industry Foundation on Tuesday, January 28, 2014 in Culver City, California | Source: Getty Images
Only a year after the couple met and fell in love, they got married. Throughout their relationship, they were notoriously private, and their wedding was no different from this. The couple got married in secret.
PALTROW'S BABY MADE HER SHINE DESPITE THEIR JOURNEY
In December 2003, the same year the couple got married, Paltrow announced that she was pregnant with her first child, Apple. At the time, she and Martin lived in separate countries and split their time between the two.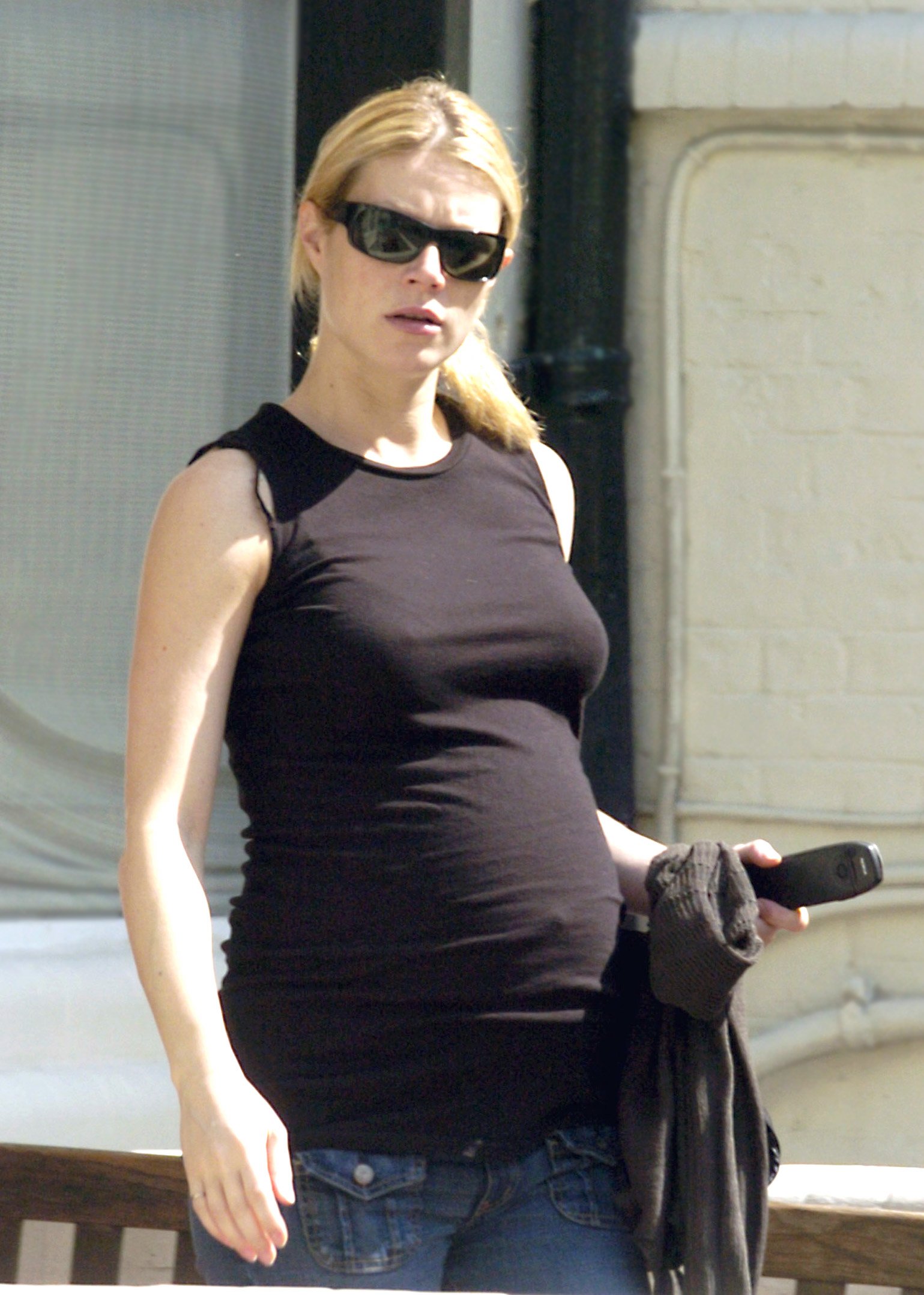 Gwyneth Paltrow leaves her yoga lesson before buying some organic bread, at the Villandry Restaurant and Food Store In London | Source: Getty Images
However, just before Apple was born in 2004, Paltrow moved to London full-time to be with her husband and the father of her baby. While Paltrow was ecstatic at the thought of having a daughter, her birth was anything but exciting.
Paltrow's labor and delivery with her daughter were traumatic for both Paltrow and the baby. On an episode of "Armchair Expert" with Dax Shepard, Paltrow shared:
"I had two caesareans. My daughter was an emergency. It was crazy; we almost died."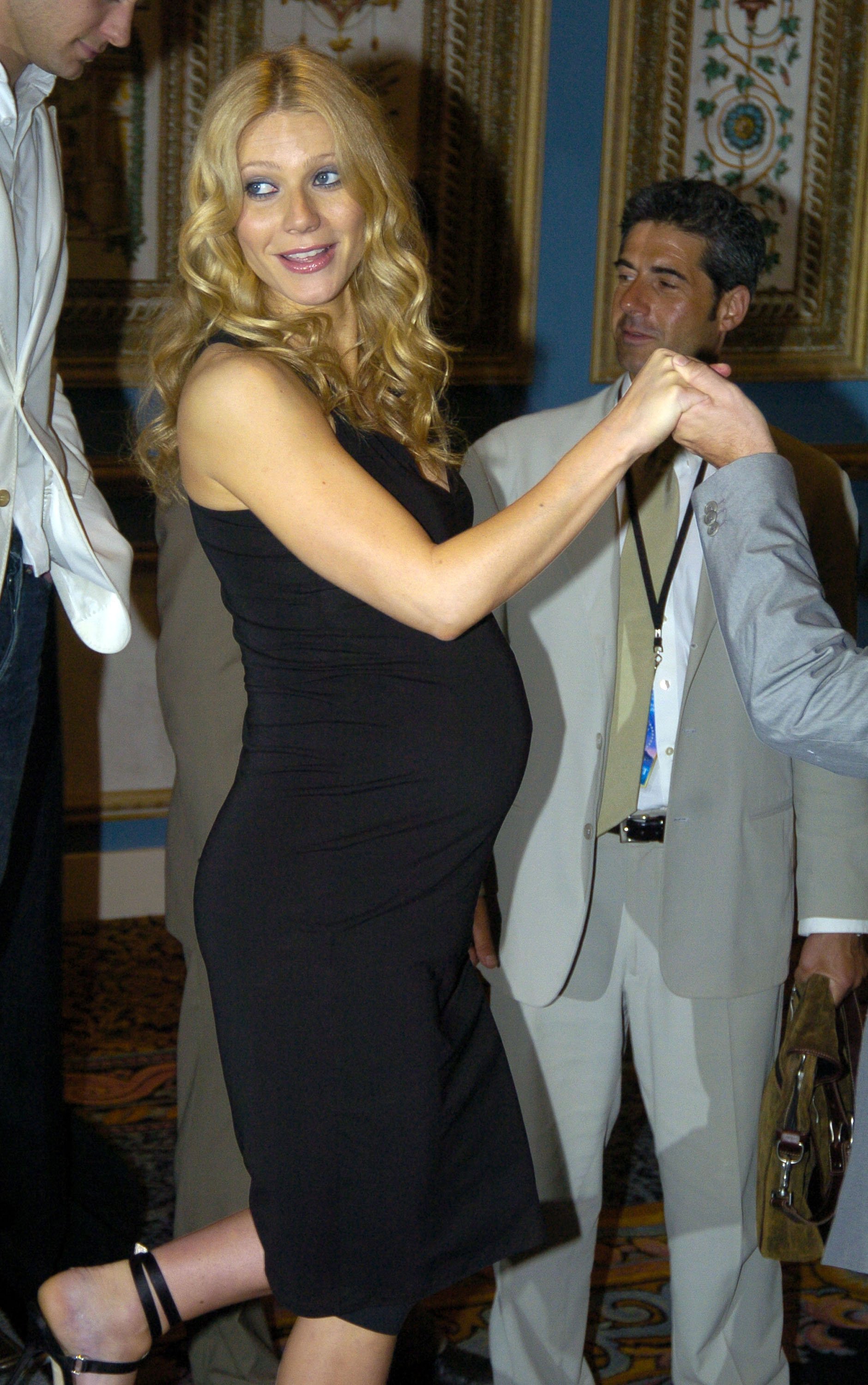 Gwyneth Paltrow in the press room at ShoWest for Paramount Pictures in March 2004 | Source: Getty Images
Fortunately, both mother and daughter emerged from the problematic situation healthy after 70 hours. When Apple was born, her father named her, and her mother was so adoring of her that she became a stay-at-home mother.
Paltrow shared that having a daughter was an incredible experience and one that she wanted to savor, so she decided to stop working. She said she woke up every morning feeling like it was Christmas Day.
While she was enamored with her baby daughter, Paltrow also reflected on the labor and delivery she endured and wondered if she would have difficult experiences like that in the future if she decided to have more children.
PALTROW'S EUPHORIA VANISHED AFTER MISCARRIAGE AND SECOND BIRTH
Shortly after welcoming Apple into the world, Paltrow announced that she and her husband were expecting another baby. She was excited about the prospect of Apple having a sibling and was glowing throughout her pregnancy.
However, after the exciting announcement came some less exciting news. What Paltrow hoped would be a smooth-sailing pregnancy was marred by a terrible feeling after she gave birth to her son.
Everything had happened quite quickly for Paltrow. Within three years, she had met and married the love of her life, suffered her father's death, welcomed a baby girl after seventy hours in labor, and was pregnant with her second child.
When her son, Moses, was born in 2006, she suffered post-partum depression. Paltrow had expected to feel as excited and joyful as she had when she first gave birth to Apple, but she faced five months of depression.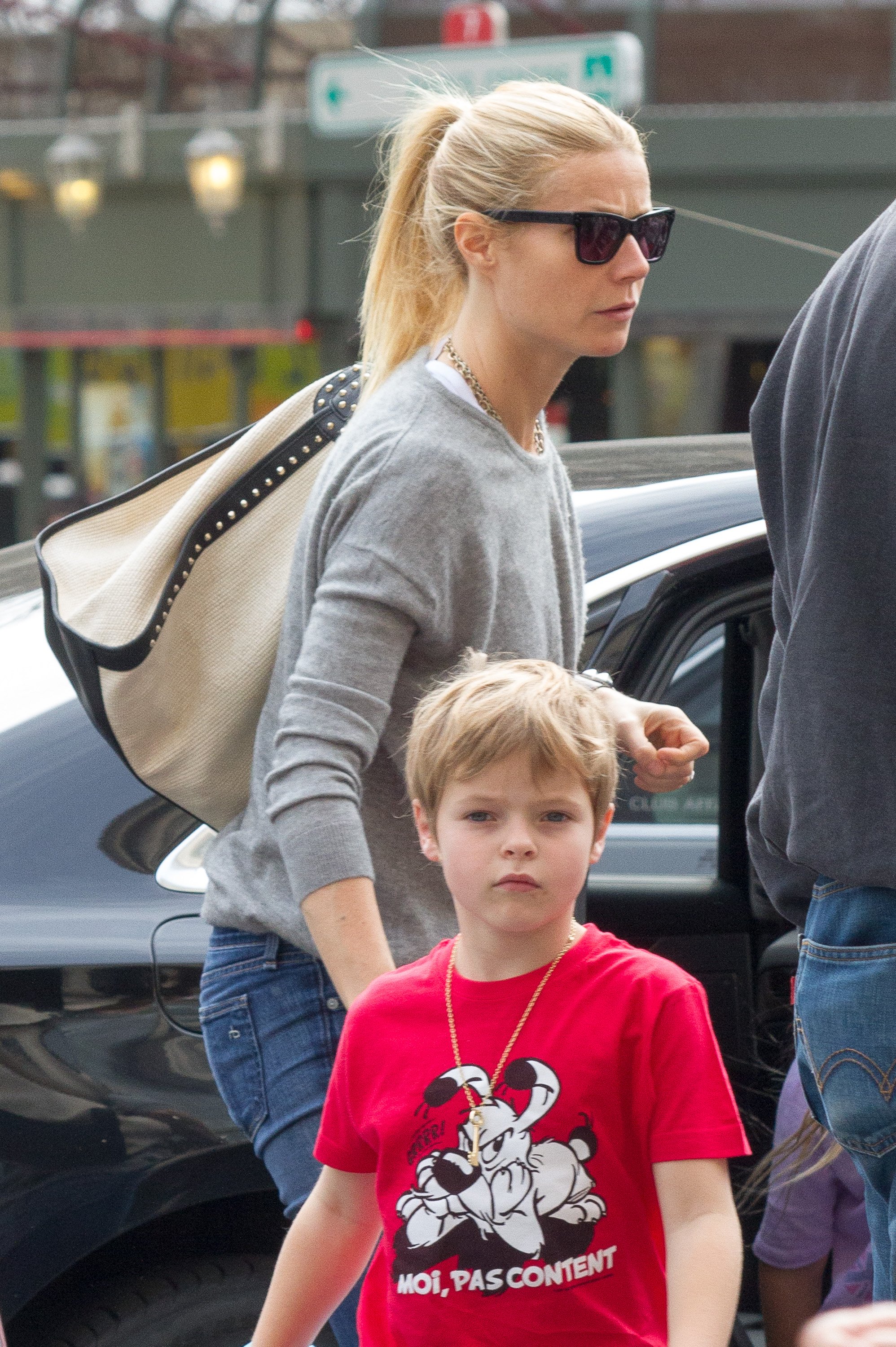 Gwyneth Paltrow and her son Moses Martin arriving at the 'Gare du Nord' station on April 15, 2013 in Paris, France | Source: Getty Images
Paltrow shared a blog post about this time in her life on her website goop.com, where she admitted:
"I was confronted with one of the darkest and most painfully debilitating chapters of my life."
She also said there is a lot of shame around post-partum depression, but there shouldn't be, as it helped her heal a lot of her past trauma. She also expressed gratitude for not having to be hospitalized.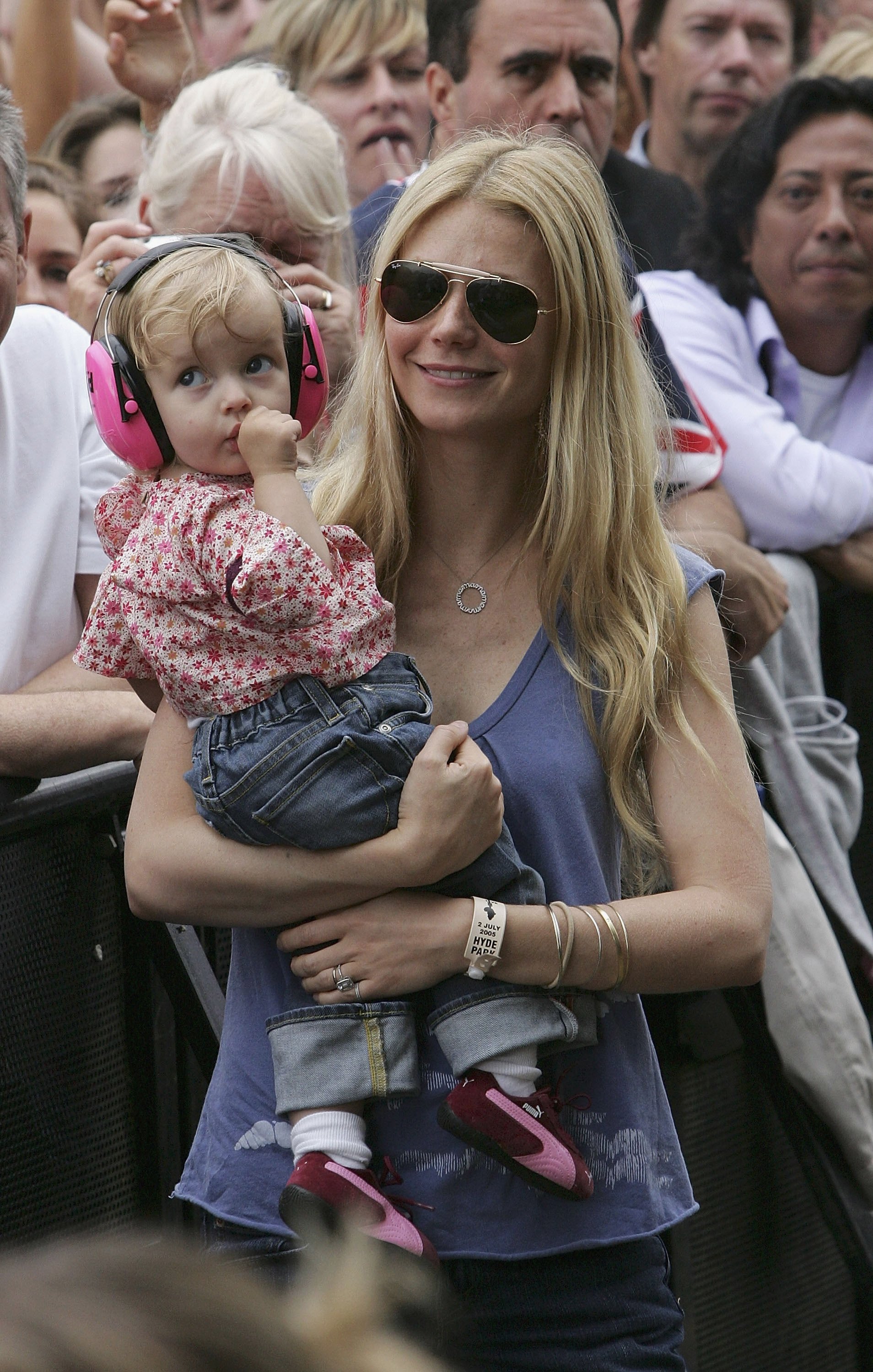 Gwyneth Paltrow and daughter Apple watch Coldplay singer Chris Martin perform on stage at "Live 8 London" in Hyde Park on July 2, 2005 in London, England | Source: Getty Images
After struggling with another scary ordeal, Paltrow said she did not want to have children again soon. She then mentioned that Martin wanted to adopt a child and was also open to the idea.
When her children were seven and eight years old, they had begun asking Paltrow for a sibling. Paltrow suffered a miscarriage in her third pregnancy that almost claimed her life, too, and admitted that she was thinking about a third child because she missed the baby she had lost.
However, she also admitted that she was nearing 40 and thought it might be difficult for her to go back to changing diapers and waking up for middle-of-the-night- feeds as she was used to her children being mostly self-sufficient.
PALTROW BECAME A COPARENT AND HAD A 'TWIN' DAUGHTER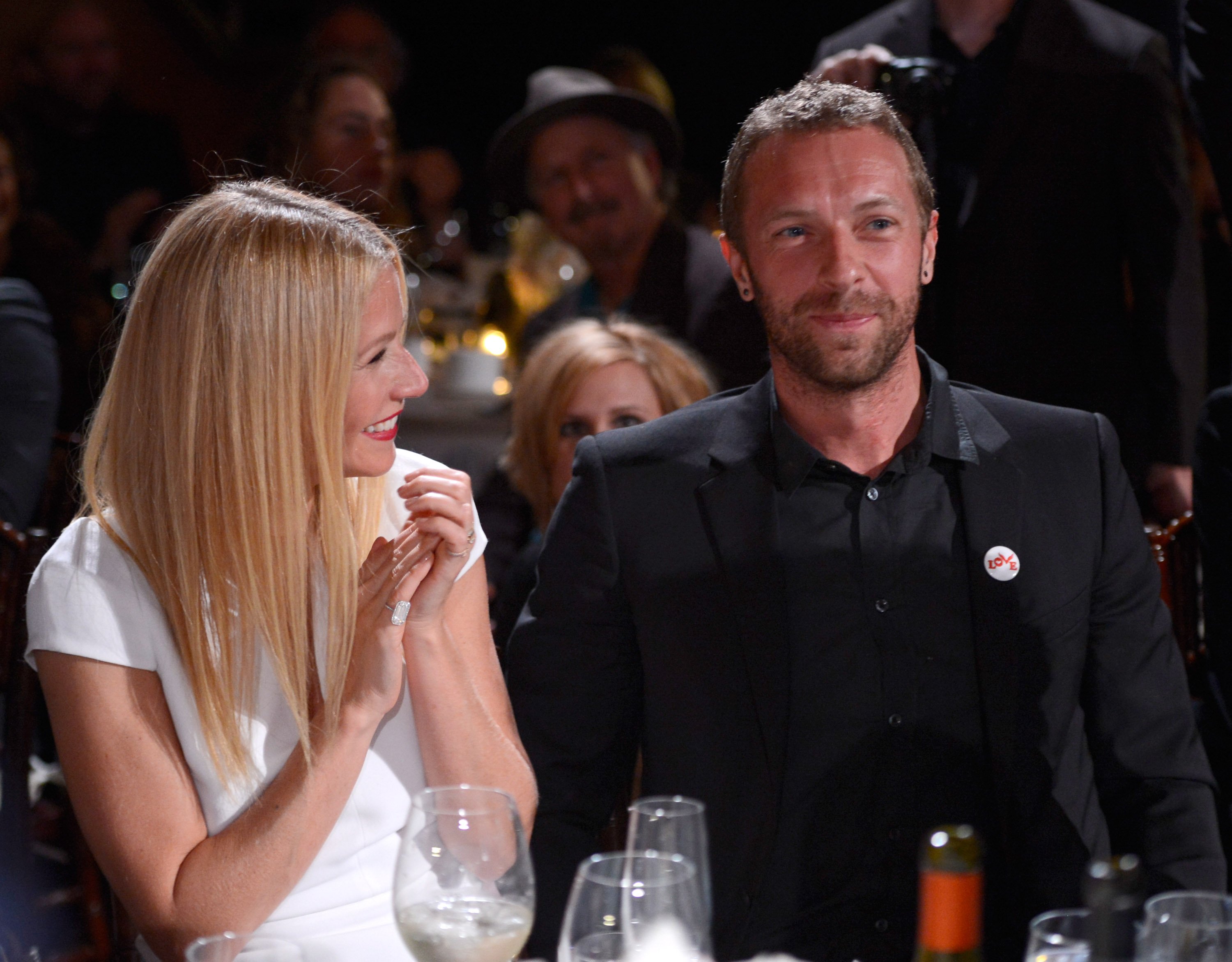 Gwyneth Paltrow and Chris Martin attend the 3rd annual Sean Penn & Friends HELP HAITI HOME Gala benefiting J/P HRO presented by Giorgio Armani at Montage Beverly Hills on January 11, 2014 in Beverly Hills, California | Source: Getty Images
After years together, Paltrow knew on her 38th birthday that her marriage to Martin was over. The couple was vacationing in the Tuscan countryside when she realized they could not go on.
However, it took the couple another four years to get divorced. When they did, they shared a message to fans on goop.com about what was happening in their lives. They termed the breakup a "conscious uncoupling," which has since gone viral in breakup culture.
Paltrow and Martin had always wanted a healthy separation and achieved that with their "conscious uncoupling." They both remained focused on their children and eventually moved on.
Paltrow married Brad Falchuk in 2018, while in 2017, Martin began dating Dakota Johnson. Paltrow shared that always remembering the qualities she fell in love with in Martin helped keep their separation amicable.
She then stated that keeping a good relationship with her children's father has helped them to become good people. The star shared:
"They're really polite and have a lot of empathy … They have a unique life experience, so it's our job to keep them as grounded as we can."
While Paltrow shares a good relationship with her children, her bond with her eldest is unique. In a birthday post to Apple, Paltrow told her daughter: "You are deeply extraordinary in every way."
The post mentioned what a difference Apple had made in the star's life without even realizing it. She stated: "I was born the day you were born." The entire post was beautiful and emotional.
It is clear from the post, which was made in honor of Apple's 18th birthday that the two shared a special bond. It has often been said that they look like twins as well, and when making the post, Paltrow said:
"I hope you know how special you are."
The mother and daughter do many things together, solidifying their bond, and each time they do, fans ensure that they know they look exactly alike. The duo is as beautiful as each other, and fans flock to like their posts.
Please fill in your e-mail so we can share with you our top stories!