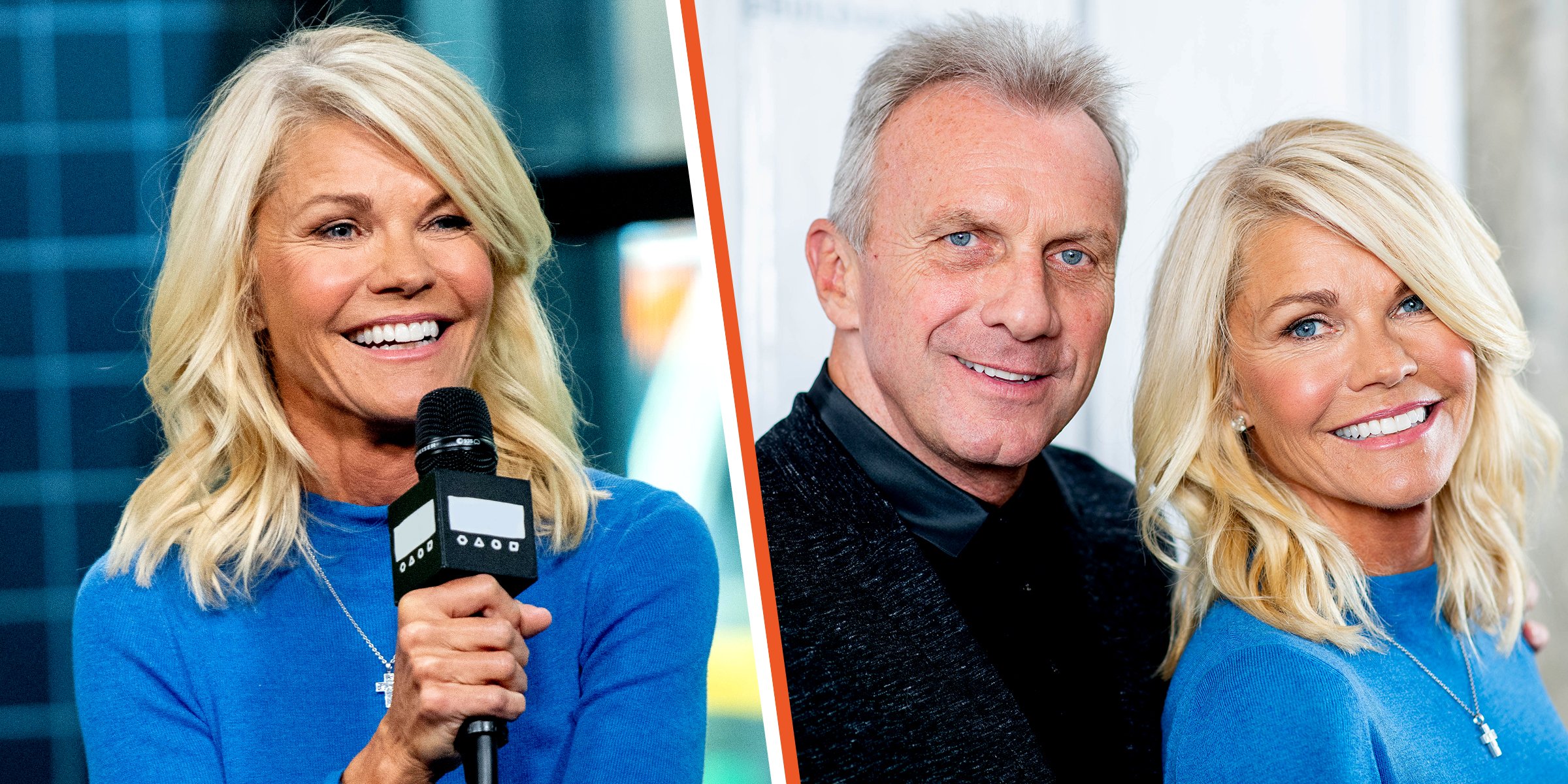 Getty Images
Jennifer Montana Uses Her Art to Help Others - Everything about Joe Montana's Wife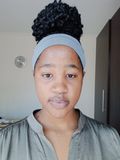 Jennifer Montana may be best known as 49ers quarterback and four-time Super Bowl champion Joe Montana's wife, but she has made her own mark in the world of art and philanthropy.
Joe Montana's wife is a dedicated entrepreneur who uses her talents to help those in need. She prioritizes engendering the same values in her children with her husband.
Jennifer has worked as a model, an actress, an interior designer, and a painter, and she has dabbled in photography and more. What do we know about her?
Joe and Jennifer Montana discussing "Breakaway from Heart Disease" with the Build Series in New York City | Source: Getty Images
JENNIFER MONTANA IS FASCINATED BY CREATIVE EXPRESSION
Jennifer Montana bore the name Jennifer Sharon Wallace when she drew her first breath on July 7, 1958, in the US. Her career began when she started working as a model as a teenager.
She appeared in the 1999 reality TV show "Sports Illustrated: Swimsuits '99." As an actress, she first appeared as "Miss Lisa" in the 1998 show "Adventures with Kanga Roddy," which went on for three seasons, and the 2012 talk show "Home & Family."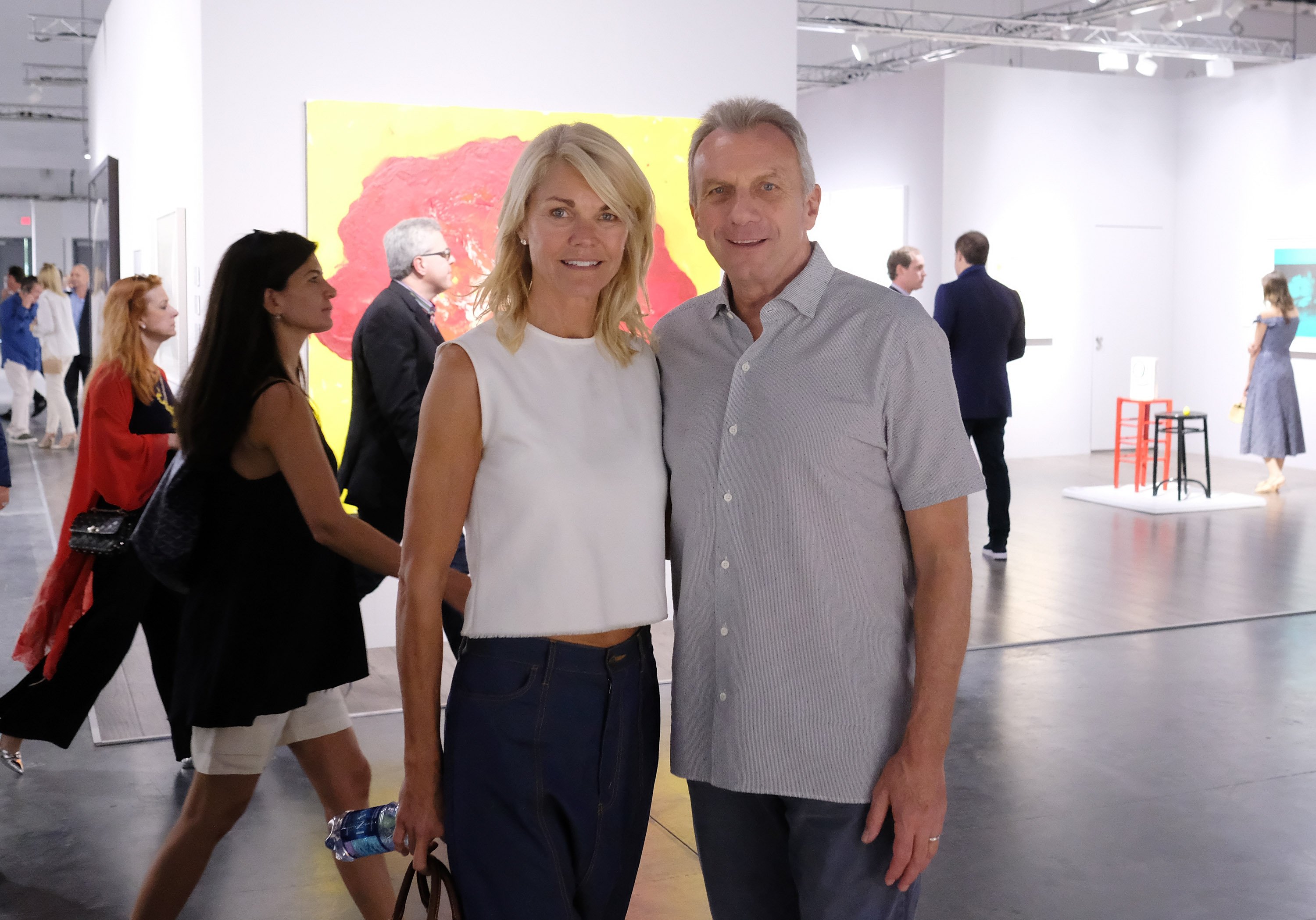 Joe and Jennifer Montana attending the Art Basel Miami Beach 2017 Media Reception & VIP Viewing in Miami | Source: Getty Images
According to Heavy, Montana is a jewelry designer who owns a jewelry design brand, "Jennifer Montana Design." Her employees are individuals from Harbor House who handcraft her designs.
Harbor House is a non-profit community center located in a part of Oakland, California, densely populated by immigrants. This area is beset by unemployment, refugee status, illiteracy, and inadequate educational preparation.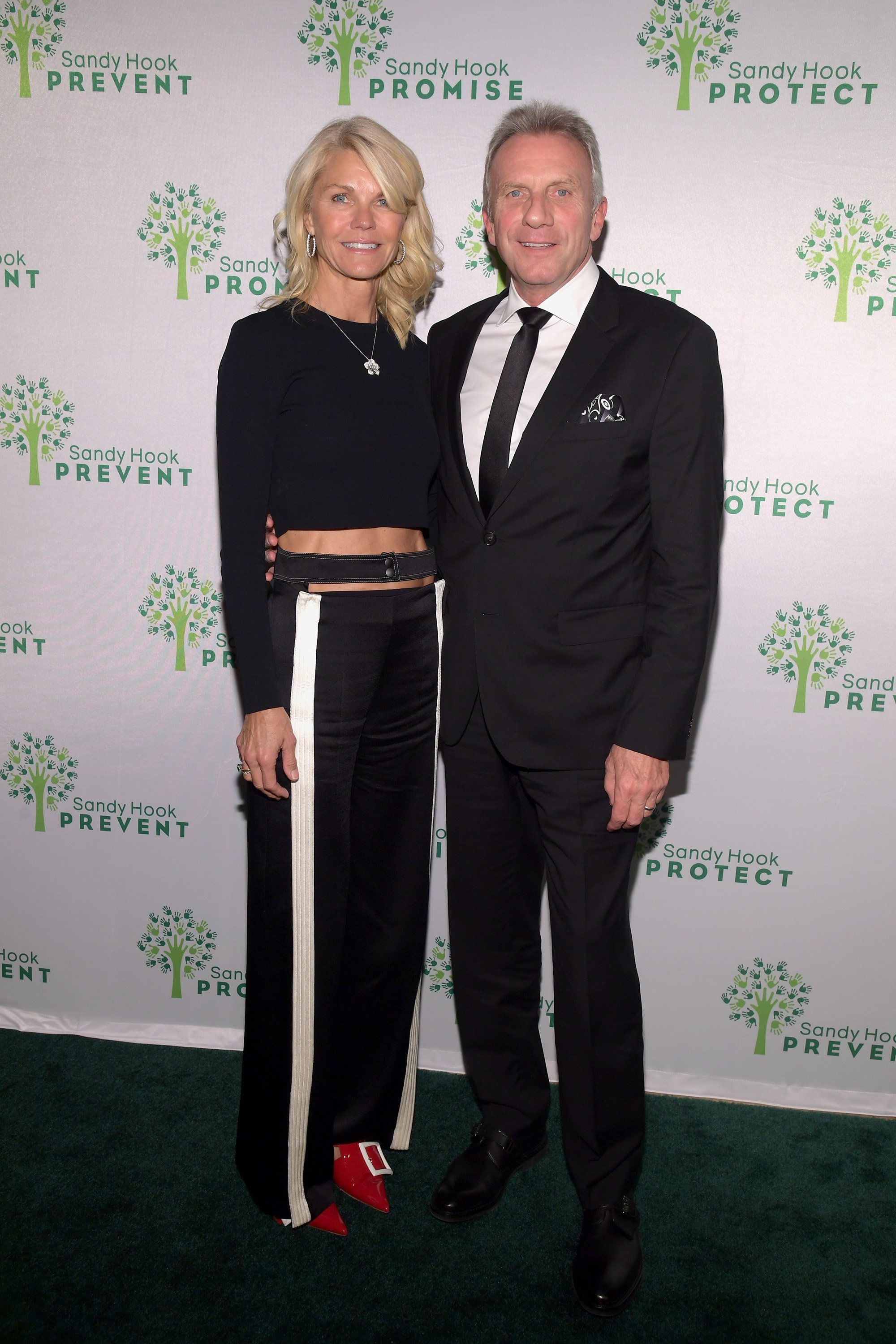 Jennifer Montana and Joe Montana at the Sandy Hook Promise: 5 Year Remembrance Benefit in New York City | Source: Getty Images
The aim of Jennifer's company in employing the Oakland immigrants is to provide them with the ability to be breadwinners for their families, to build their self-esteem, and give them a sense of community in a safe environment.
The Montanas also own a charity foundation called "Four Rings Montana Family Foundation," which focuses its efforts on helping children in the Bay Area. As reported by CBS, approximately 80% of the proceeds generated by Jennifer's jewelry company go to the foundation.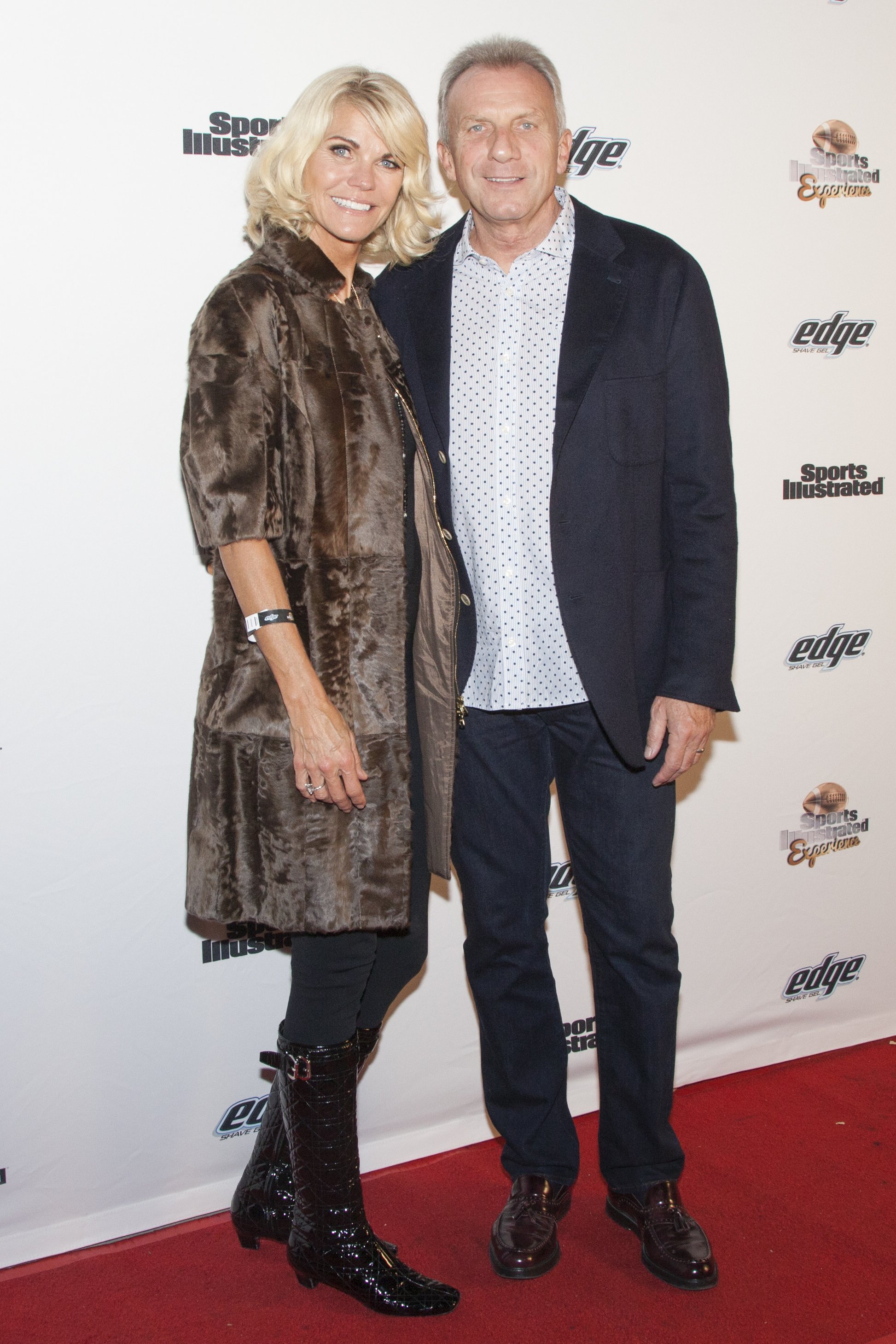 Joe and Jennifer Montana attending the Sports Illustrated Experience Friday Night Party in San Francisco | Source: Getty Images
Jennifer has also been a part of the Bay Area design community specializing in interior design for over 20 years. Regarding her passion in that particular field, her husband often encouraged her to do interior design full-time.
In her Gentry Magazine feature, she shared her appreciation for any form of "creative expression," saying:
"From the time I was young, I've always been fascinated by creative expression, whether it was cooking, painting, sculpture or dance ."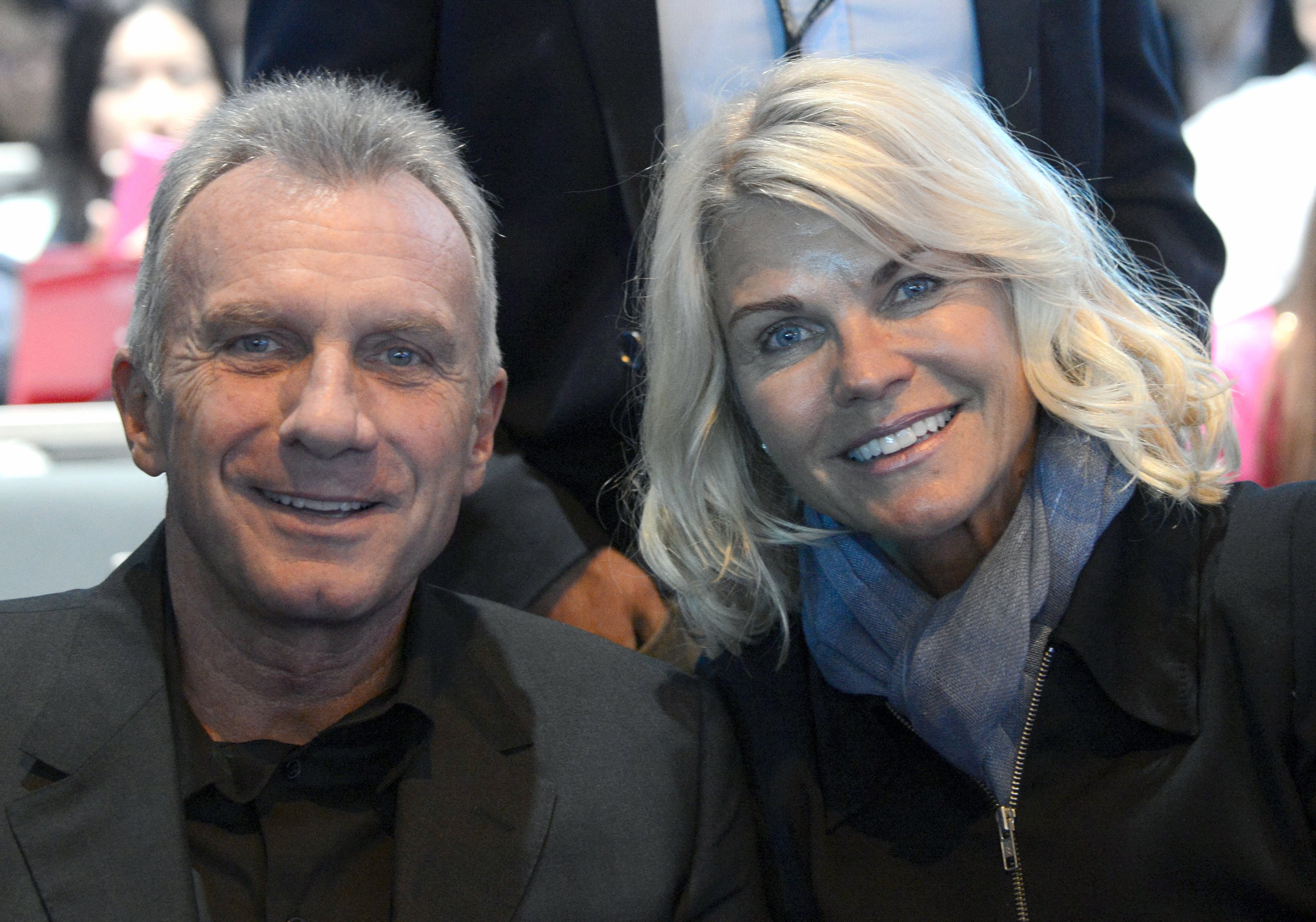 Joe and Jennifer Montana attend the Salesforce keynote during Dreamforce 2015 in San Francisco | Source: Getty Images
JENNIFER IS A MOTHER OF FOUR GROWN-UP CHILDREN
Joe and Jennifer met on the set of the Schick Razor commercial shoot they did together. Jennifer immediately took Joe's heart, and he was smitten. Soon after their first encounter, he popped the big question.
They married on February 24, 1985, and Jennifer became Montana's third wife. Joe had been previously married twice, first to his high school sweetheart, Kim Moses, in 1971 and Cass Castillo in 1981.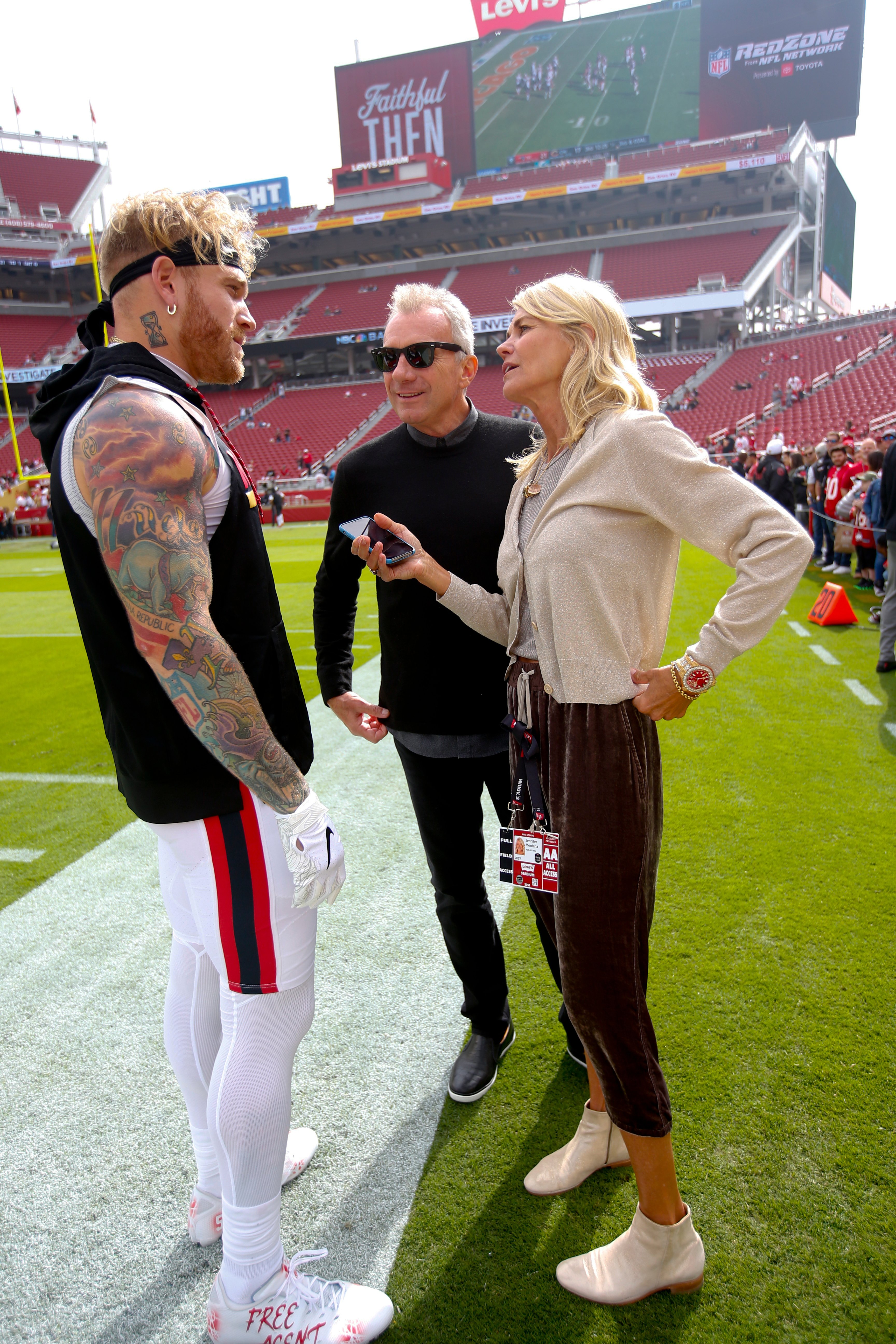 Cassius Marsh #54 of the San Francisco 49ers talking with Joe Montana and his wife Jennifer Montana before game against the Los Angeles Rams at Levi's Stadium in Santa Clara | Source: Getty Images
During their marriage, they had four children who all graduated from college and are now grown adults. They are Alexandria, 37, Elizabeth, 35, Nate, 32, and Nick Montana, 30. According to Gentry Magazine, Joe and Jennifer continue to be each other's biggest supporters and cheerleaders.
The magazine reported that Jennifer enrolled in painting classes in Santa Monica after their children left home. Her husband commented:
"This is something she's loved for a long time, but didn't have time to concentrate on."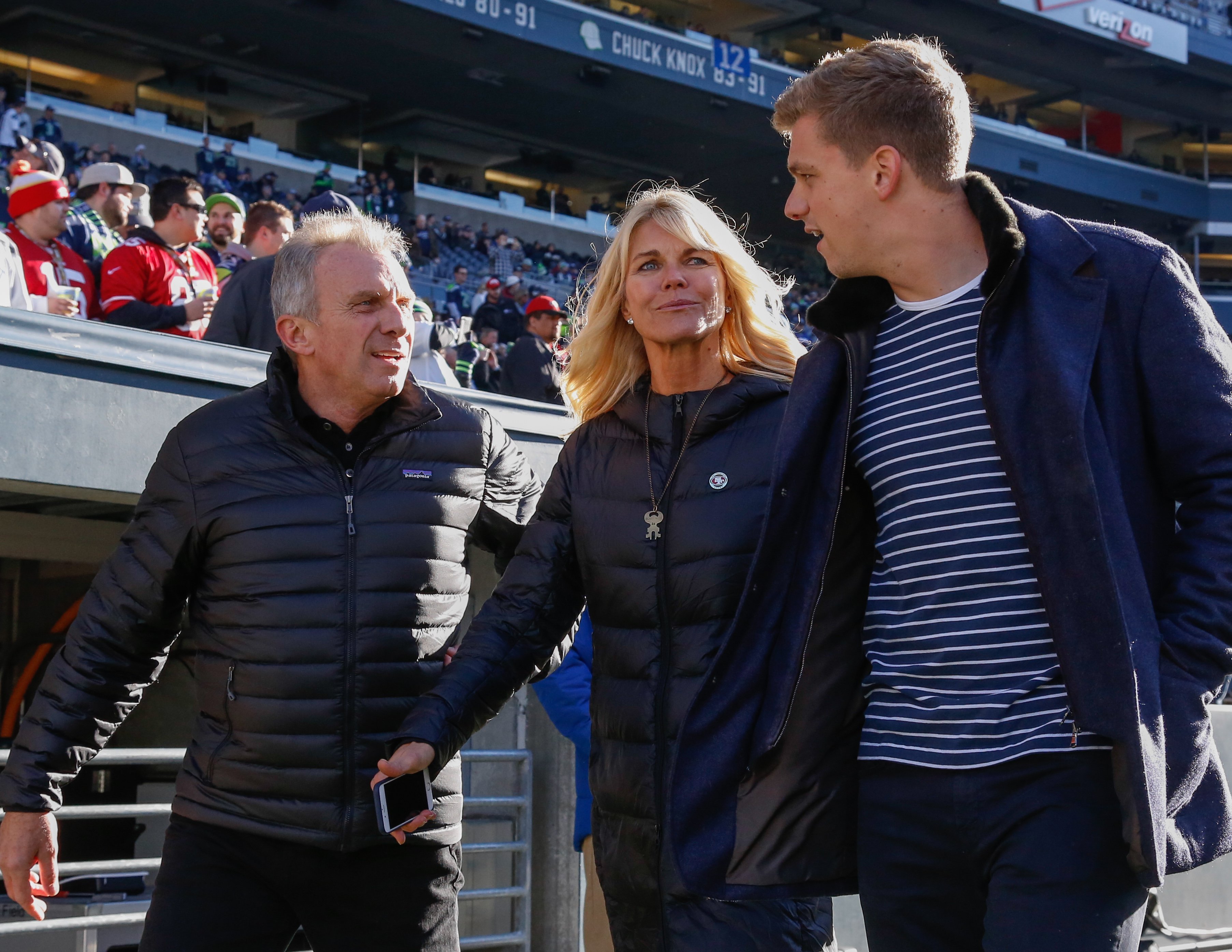 Joe Montana, his wife Jennifer, and their son Nick walking the sidelines before a game in Seattle | Source: Getty Images
The actress also mentioned how her first few pieces were portraits of her children. She'd even had her painting studio in their former home.
JENNIFER MONTANA'S GORGEOUS HOMES
Jennifer and Joe Montana's first home together was a Tuscan-Style Villa in Calistoga, California. It was a 503-acre property, expertly designed and built with a 9700-square-foot home within its center, which they listed for $35 million before removing it.
Jennifer's vision for this particular home took almost a decade to be realized, during which the family frequently traveled to Europe to find materials and other sites for the house. The interior designer shared her vision and added:
"We wanted it to feel like it had been passed down for generations."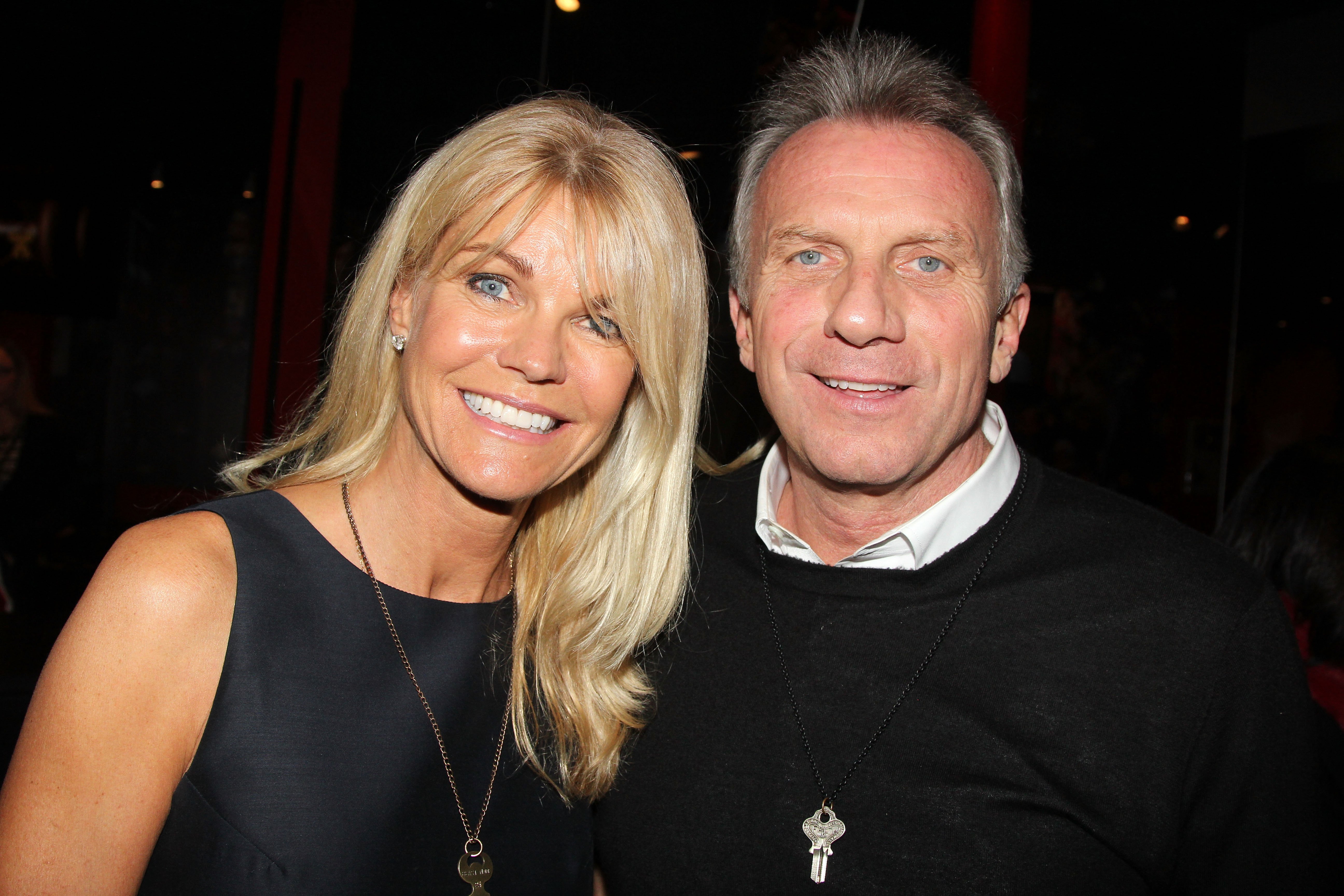 Jennifer and Joe Montana posing during a Super Bowl Party and donation of the "Beast Mode Key" necklace to benefit FAM 1st Family Foundation charity in New York City | Source: Getty Images
Their second home was a Millenium Tower condo, which afforded the family incredible city views and abundant natural light for Jennifer's artistic ventures. It was also closer to their children and the airport for their convenience.
The couple sold the condo for $1.65 million to SF Giants Outfielder Hunter Pence in January 2014. Currently, the couple resides in a $2.225 million parquet full-floor flat in the Marina District in San Francisco. It comprises 1900-square feet of space, two bathrooms and bedrooms, a wood-burning fireplace, an eat-in kitchen, and a formal dining room.
Please fill in your e-mail so we can share with you our top stories!