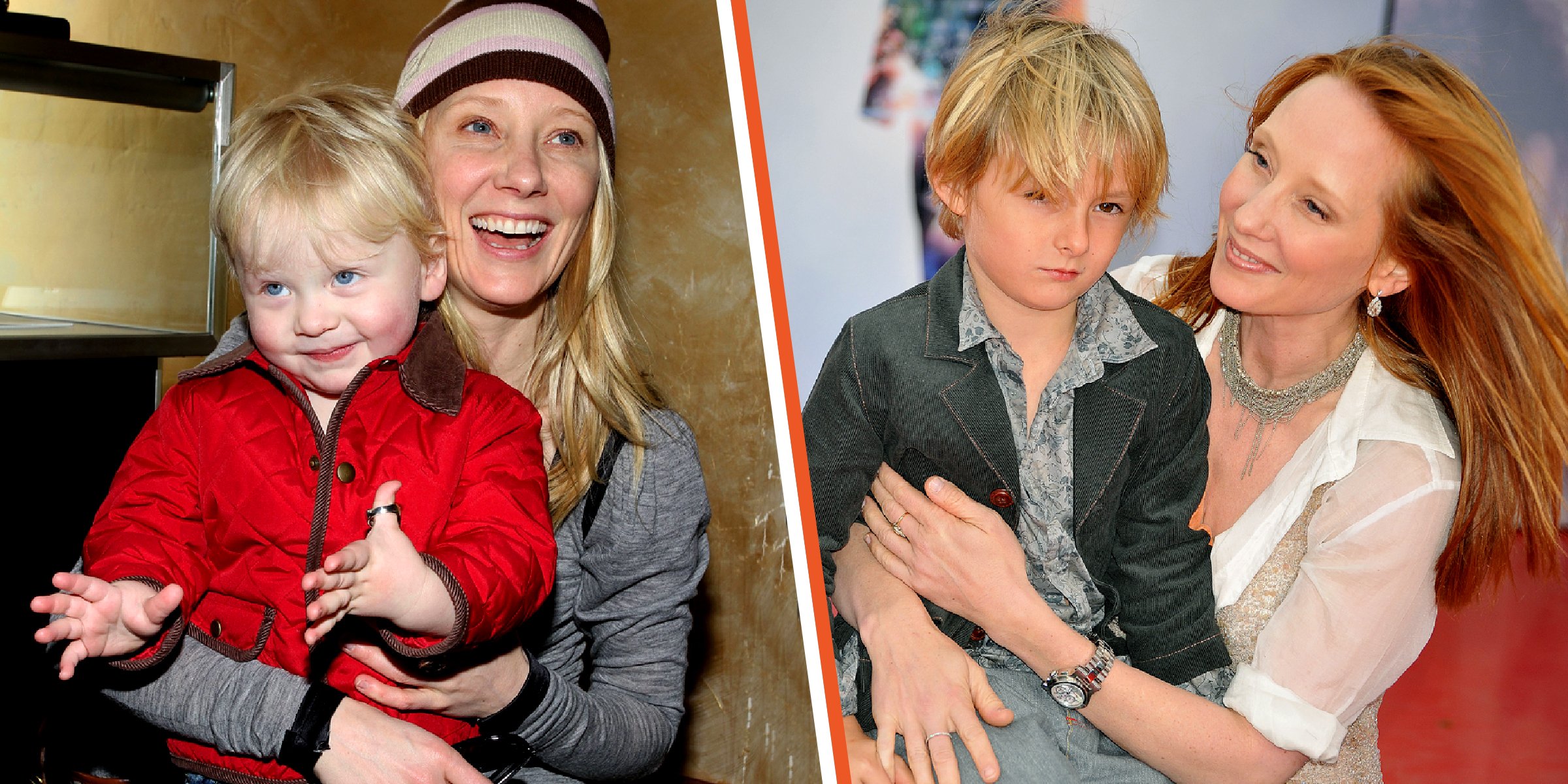 Getty Images
Anne Heche's Sons Mourn Mom Who Confessed Her Wish Was to Give Them Life They Loved before Death at 53

Recently, the world lost a brilliant actress, Anne Heche, as she tragically passed away following a terrible car accident. However, her legacy lives on in more ways than one, making her family proud.
After splitting from Ellen DeGeneres, who Anne Heche had a long relationship with, she met and married Coley Laffoon. The couple met when Laffoon was filming a documentary with DeGeneres.
They later became a couple and married in 2001. Laffoon and Heche welcomed a son, Homer, and Laffoon became a stay-at-home father while Heche continued her acting career.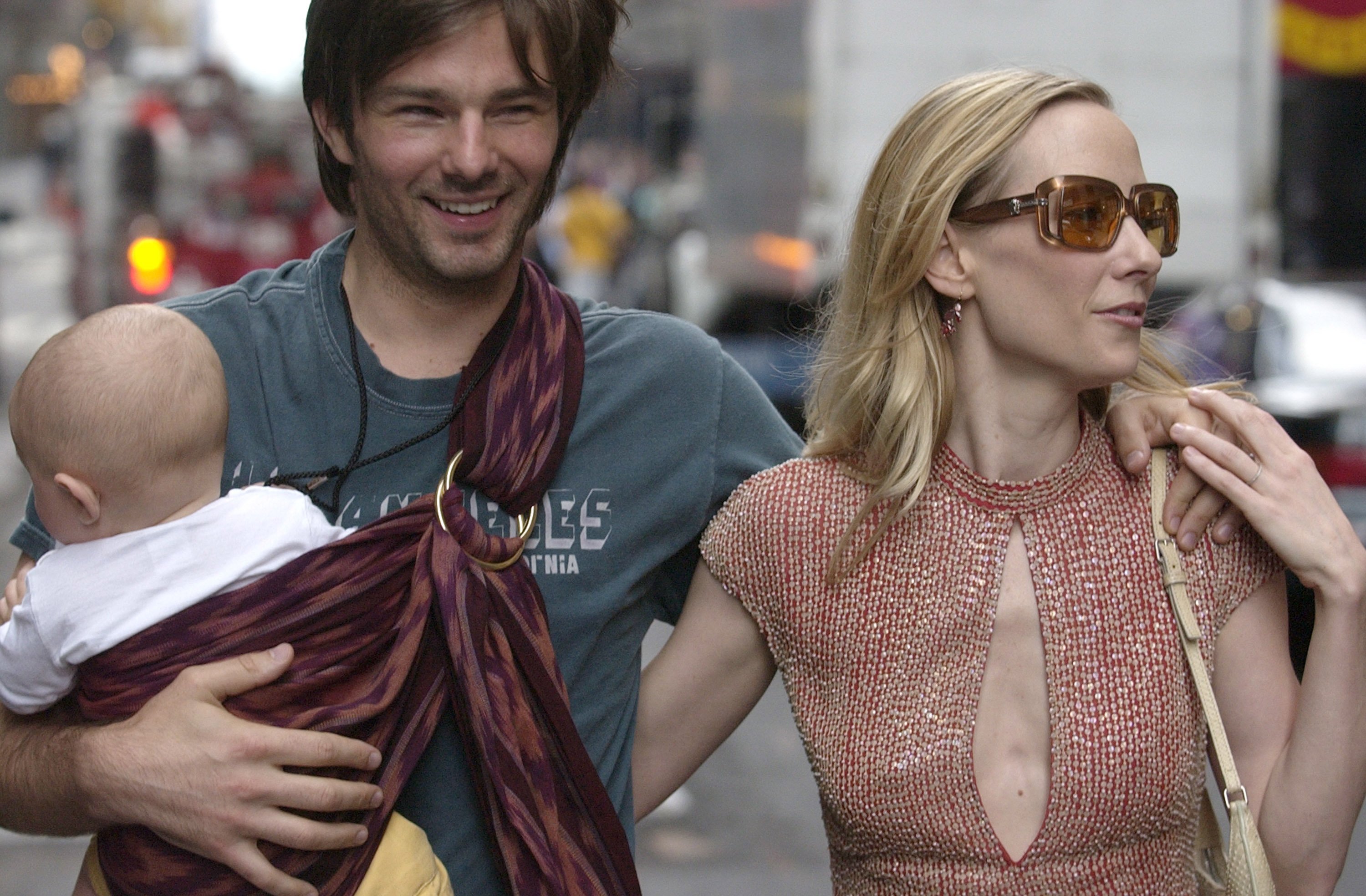 Anne Heche with Coley Laffoon and Homer, leaving "Broadway on Broadway" in Times Square in New York City, New York, United States | Source: Getty Images
One of her most notable roles was in "Men In Trees." It was here that she met James Tupper, who was her on-screen love interest. The two developed a budding romance, which was the reason for her split with Laffoon.
Laffoon filed for divorce in 2007, just a couple of years after the couple married. On the court documents, Laffoon cited irreconcilable differences as the reason for their divorce and gave no separation date. However, the couple had been separated for some months.
While Tupper and Heche did not confirm their relationship for a while, many people who saw them out together said that it was clear they enjoyed being together. They were often seen cuddling or holding hands.
While in the process of divorcing Laffoon, Heche confirmed that she was in a romantic relationship with Tupper. The couple seemed happy together and grew in their relationship together.
Not long after they confirmed their romantic relationship, Heche fell pregnant with her second son, Atlas. He was born in 2009, just two years after Laffoon had filed for divorce from Heche.
However, her relationship with Tupper was another one Heche could not maintain, and after ten years together, the couple broke up. Heche and Tupper never got married, but they still had legal battles awaiting them regarding custody of Atlas.
Anne Heche and James Tupper attend the launch of her "Tickle Time Sunblock" at The COOP on December 8, 2012 in Studio City, California | Source: Getty Images
Heche sought reasonable visitation for both parents as well as legal custody. She also wanted Tupper to pay her legal fees for the court battle that would be ongoing between them until they reached a resolution.
HECHE HAD A CLOSE BOND WITH HER SONS ALL HER LIFE
Even though her relationships with her sons' dads did not work out, Heche maintained solid and loving bonds with both her sons throughout her life. Speaking about her sons, she shared:
"My bond with them drives my life, my decisions, and my choices."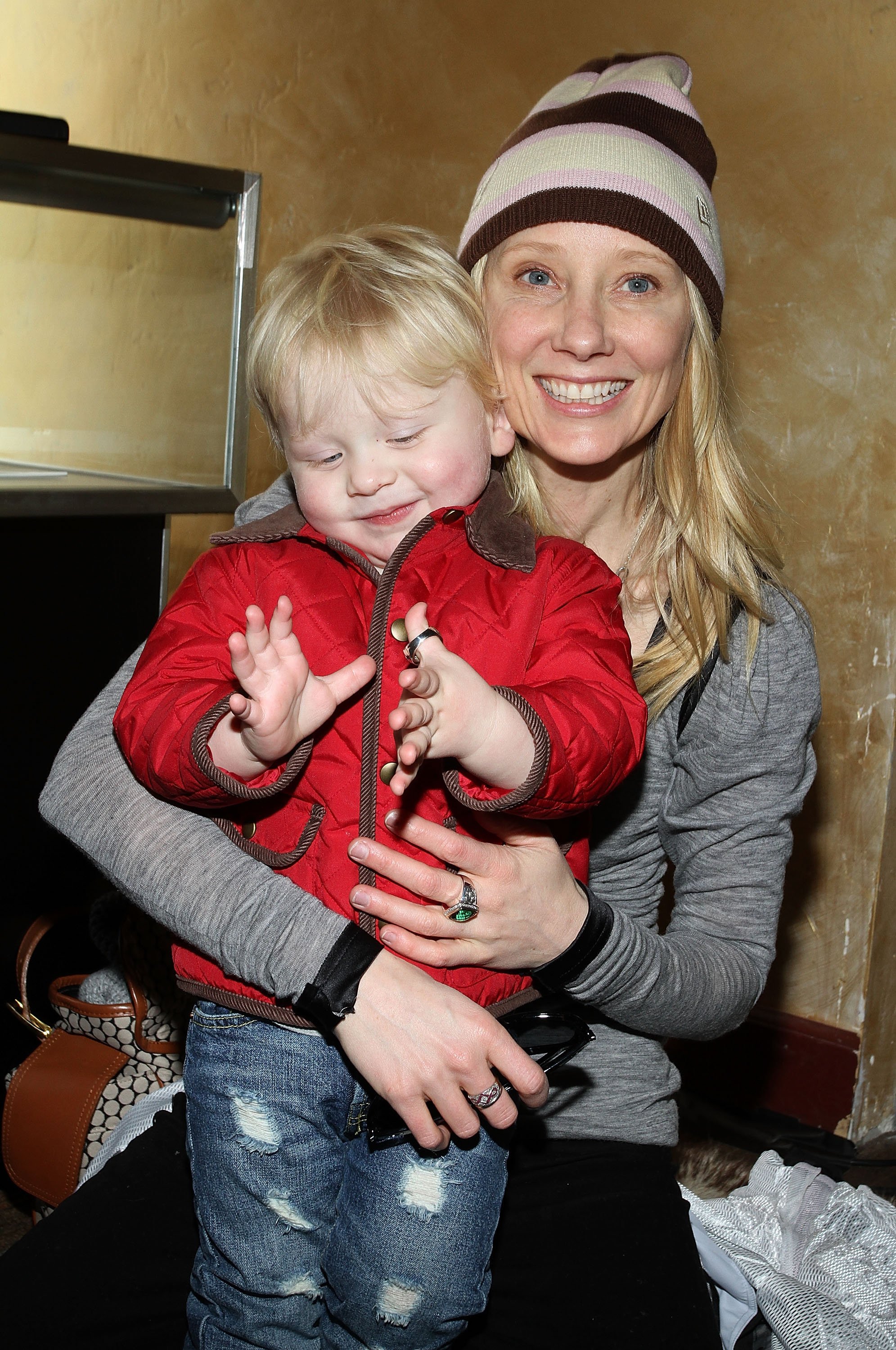 Anne Heche and Atlas Heche Tupper attend the TR Suites at the Gateway Center on January 22, 2011 in Park City, Utah | Source: Getty Images
The bond she shared with her children even led her to create sunblock for children that was fun for them and their parents. She hoped it would result in protection for her children and less of a headache for parents.
When promoting the product, she mentioned that her children's moods and emotions affected her so much that when her children were hurt, she felt hurt. She also said that she thought it essential to be able to meet her children's needs.
She acknowledged that while she could not take away all the pain and discomfort that her sons might experience in life, she could do small things to make them feel a little more comfortable than before.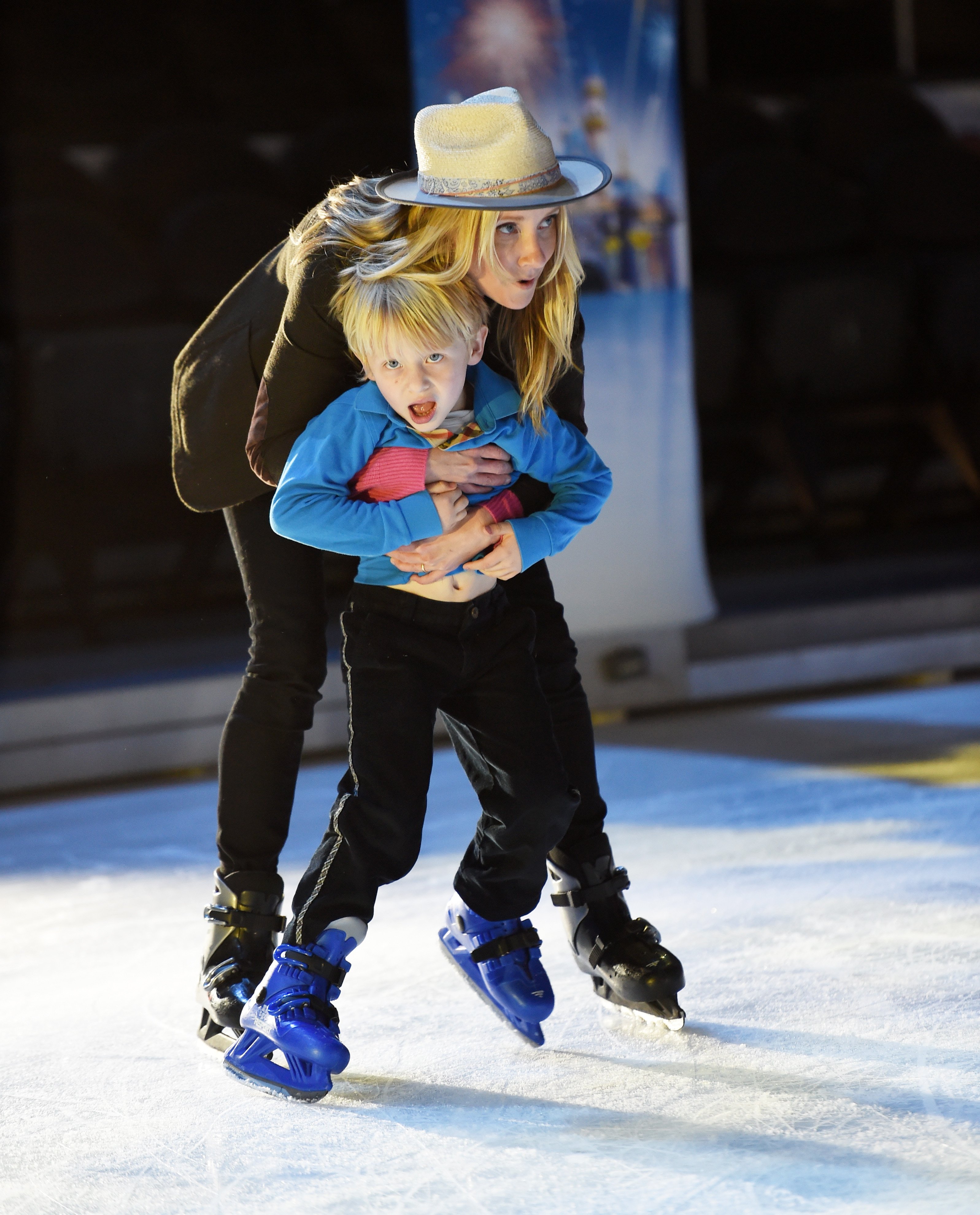 Anne Heche and her son Atlas Tupper attend the Disney On Ice Presents Let's Celebrate! event at Staples Center on December 11, 2014 in Los Angeles, California | Source: Getty Images
She shared that being there for her sons was incredibly important to her. She also said that she hoped her sunblock would do everything for other families it had done for hers, such as making beach or pool days more pleasant.
In 2017, long before her death, an interviewer for "Access" asked Heche how she would like to be remembered after she died one day. She took some time to think about it and then responded:
"That I made my children happy and gave them a life that they loved."
HECHE'S DEATH WILL SAVE A LIFE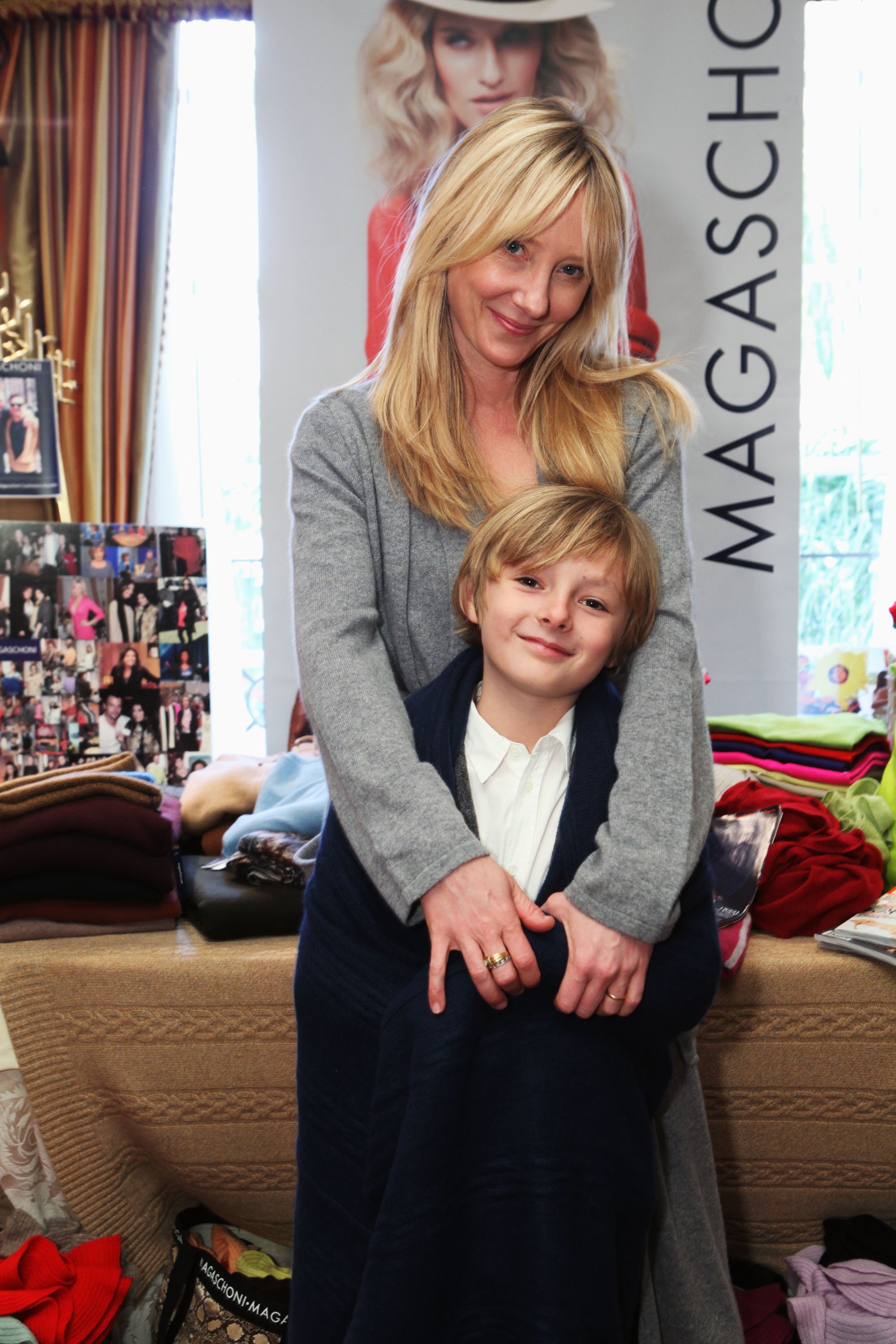 Anne Heche and Homer Laffoon attend the HBO Luxury Lounge Featuring L'Oreal Paris And New Era Cap - Day 1 at Four Seasons Hotel Los Angeles on January 14, 2012 in Beverly Hills, California | Source: Getty Images
Five years after this question, Heche got into an awful car crash. Her vehicle collided with a two-story residence and was then engulfed in flames. Fifty-nine firefighters were on the scene trying to get the fire under control.
Heche was rushed to the hospital with severe burns but could not communicate with emergency services staff. A rep for the actress said she regained consciousness for a short while after the accident but then lost it again. She never regained consciousness again after that.
Heche was then declared brain dead on August 12. However, she was kept on life support because while she was alive, she had decided to donate her organs when she passed away.
She was kept on life support so that medical professionals could monitor her and check which of her organs were viable to harvest and donate to someone in need. While Heche's heart was still beating, she was legally dead according to California law.
Medical professionals determined that her organs were viable for donation and kept her on life support until they could find someone to who they could donate her various organs. Shortly after, the recipients were located, and she was taken off life support.
HECHE'S WISH ABOUT SONS' LIVES CAME TRUE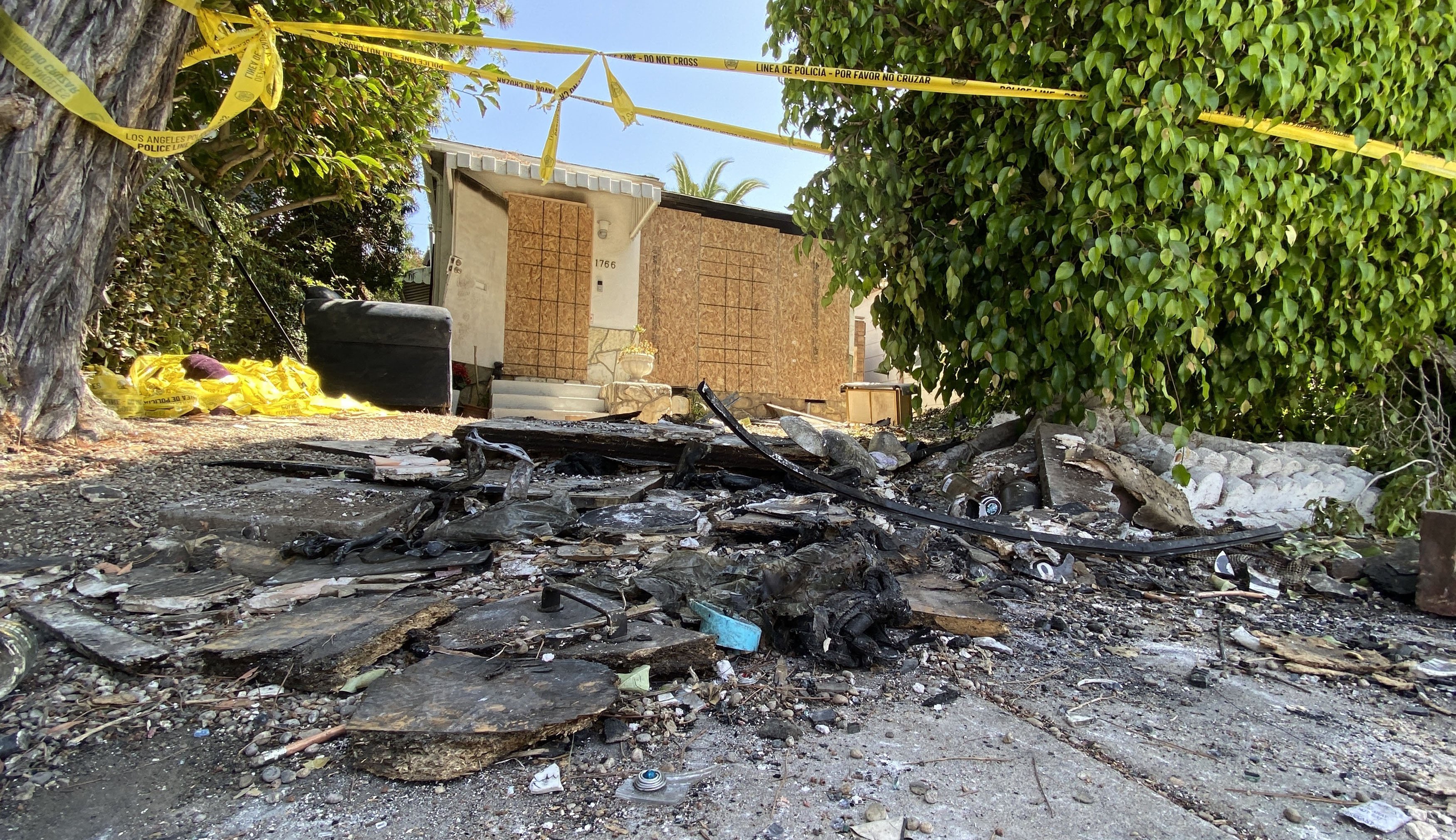 Charred debris and caution tape are seen at the site where US actress Anne Heche crashed into a home in Mar Vista, California on August 8, 2022 | Source: Getty Images
After news of Heche's passing hit the headlines, tributes to her began flooding many social media channels. Many fans also reached out to her family to share their condolences and check in on the family.
Because of this, Laffoon took to his Instagram page to share an update about how he had been coping with Heche's death. He also talked about how their son, Homer, was doing, saying:
"Homer is OK. He's grieving, of course, and it's rough, it's really rough, as probably anybody can imagine. But he's surrounded by his family, and he's strong, and he's going to be OK."
Her sons both paid tribute to their mother in their own ways, and it is clear from the way they speak about her that her lifelong wish to give them a life they loved has come true. They both had only wonderful things to say about their mother.
Many other tributes from co-stars, fans, family, and friends have poured in, and it is clear that Heche made a significant impact on anyone she encountered during her life that was cut short too early.
We wish Anne Heche's family peace and love during this difficult time. RIP to a wonderful woman.
Please fill in your e-mail so we can share with you our top stories!