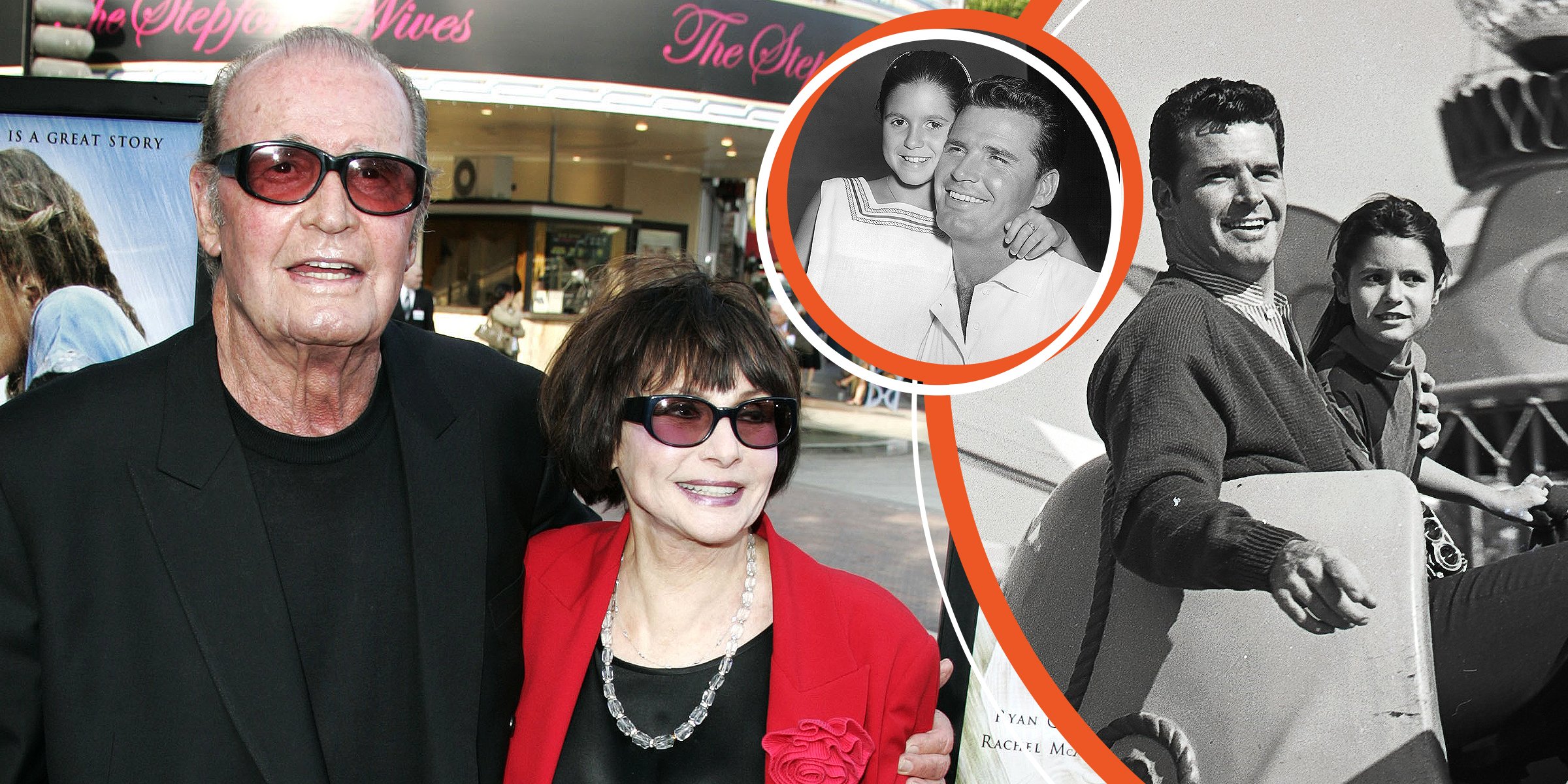 Getty Images
James Garner 'Babied' Stepdaughter Who Did Not Accept Him — She First Called Him Dad When Boasting to Neighbor

James Garner and Lois Clarke proved that love at first sight, is real. Together, the duo raised two beautiful children. However, it seemed impossible initially, especially for Garner, who Lois's stepdaughter did not accept. Here are the details.
American Actor James Garner enjoyed an outstanding career in the movie industry for over seventy years. His wife, Lois Clarke, was by his side throughout his time in Hollywood, but their romance was quite unusual.
The pair first met before Garner made it big in showbiz, an encounter detailed in the actor's biography "James Garner: A Biography."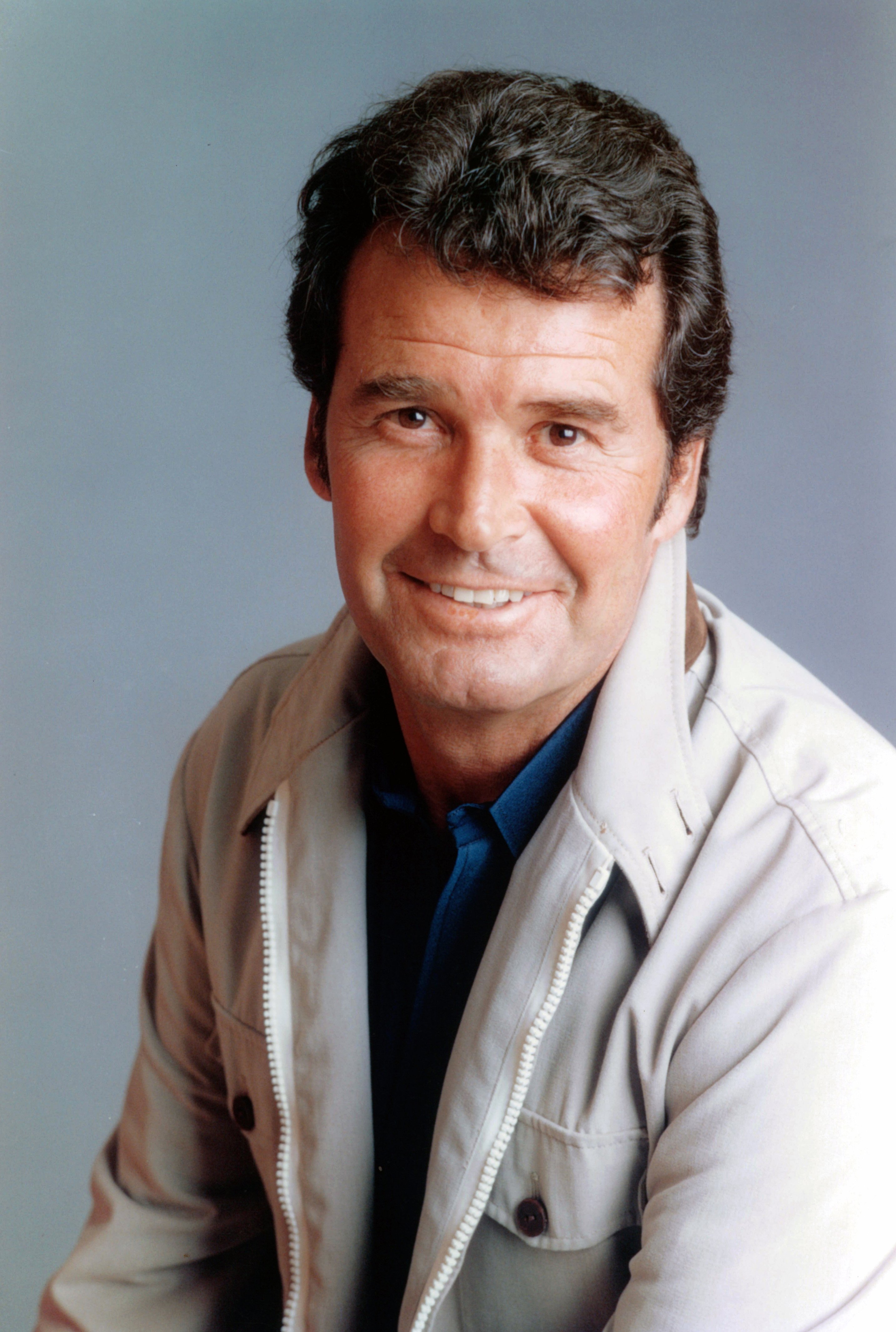 James Garner publicity portrait for the television series 'The Rockford Files', 1974. | Source: Getty Images
According to the book, Garner and Clarke met sometime in 1956 at a rally for Presidential Nominee Adlai Stevenson, a few days after first crossing paths at a mutual friend's barbecue.
The "Space Cowboys" star was at the poolside when he noticed a young and beautiful Clarke sitting by the pool and watching him. Garner confessed that it was love at first sight, admitting that he flipped out over her.
Then, the actor approached Clarke, an aspiring actress, and a conversation ensued. At the time, neither Garner nor Clarke had intentions of settling down.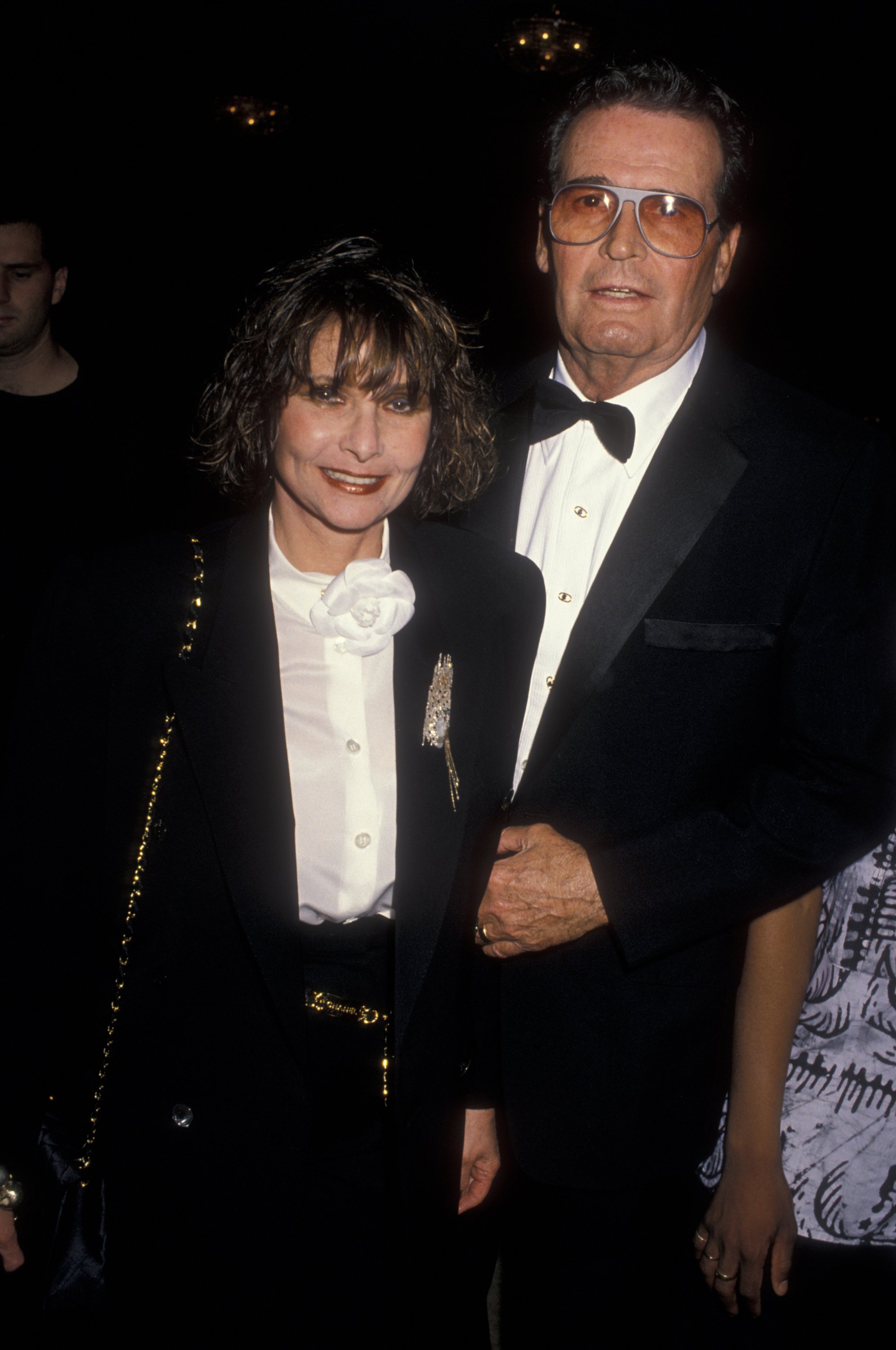 James Garner and his wife, Lois Clarke, attended Nelson Mandella Awards on April 1, 1990, at the Beverly Wilshire Hotel in Beverly Hills, California. | Source: Getty Images
However, the chemistry they felt was quite undeniable. Garner felt at ease talking to the aspiring actress about topics he would usually avoid, like his mother's death.
At the same time, Clarke felt comfortable telling the actor about her then eight-year-old daughter, Kimberly, who was recovering from polio at the Los Angeles Children's Hospital.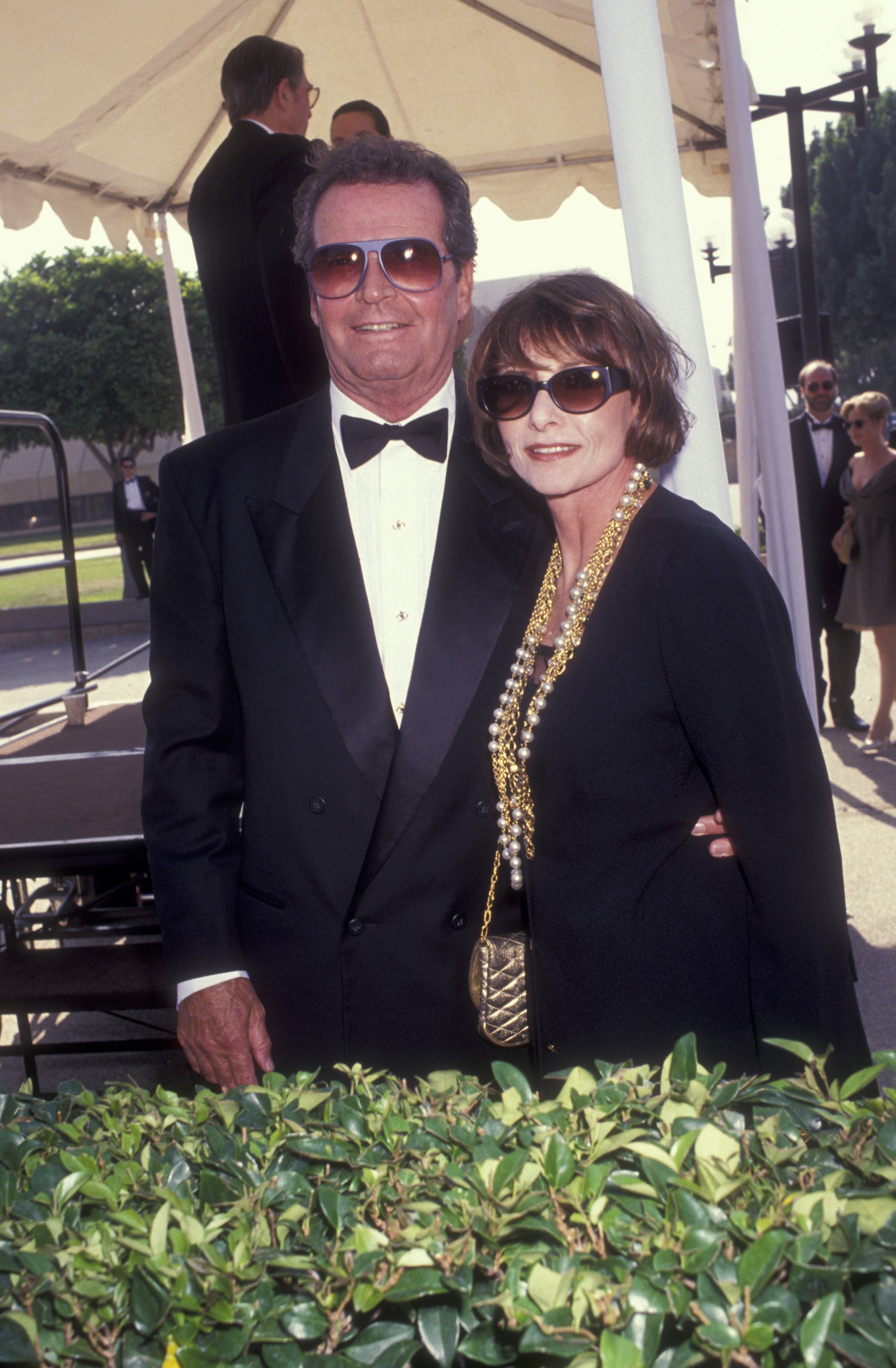 James Garner and Lois Clarke attended the 43rd Annual Primetime Emmy Awards on August 25, 1991, at the Pasadena Civic Auditorium in Pasadena, California. | Source: Getty Images
By the end of the day, Garner had asked the actress out to dinner, and she obliged. Afterward, the pair continued going on dates every night, and in a short time, their relationship evolved.
After consistent date nights for two weeks, Garner and Clarke tied the knot in a civil ceremony at the Beverly Hills Courthouse on August 17, 1956.
Unfortunately, not everyone was in support of the duo's union. Here are more details about Garner and Clarke's relationship, including their challenges.
THEIR MARRIAGE FACED DIFFICULTIES RIGHT AT THE START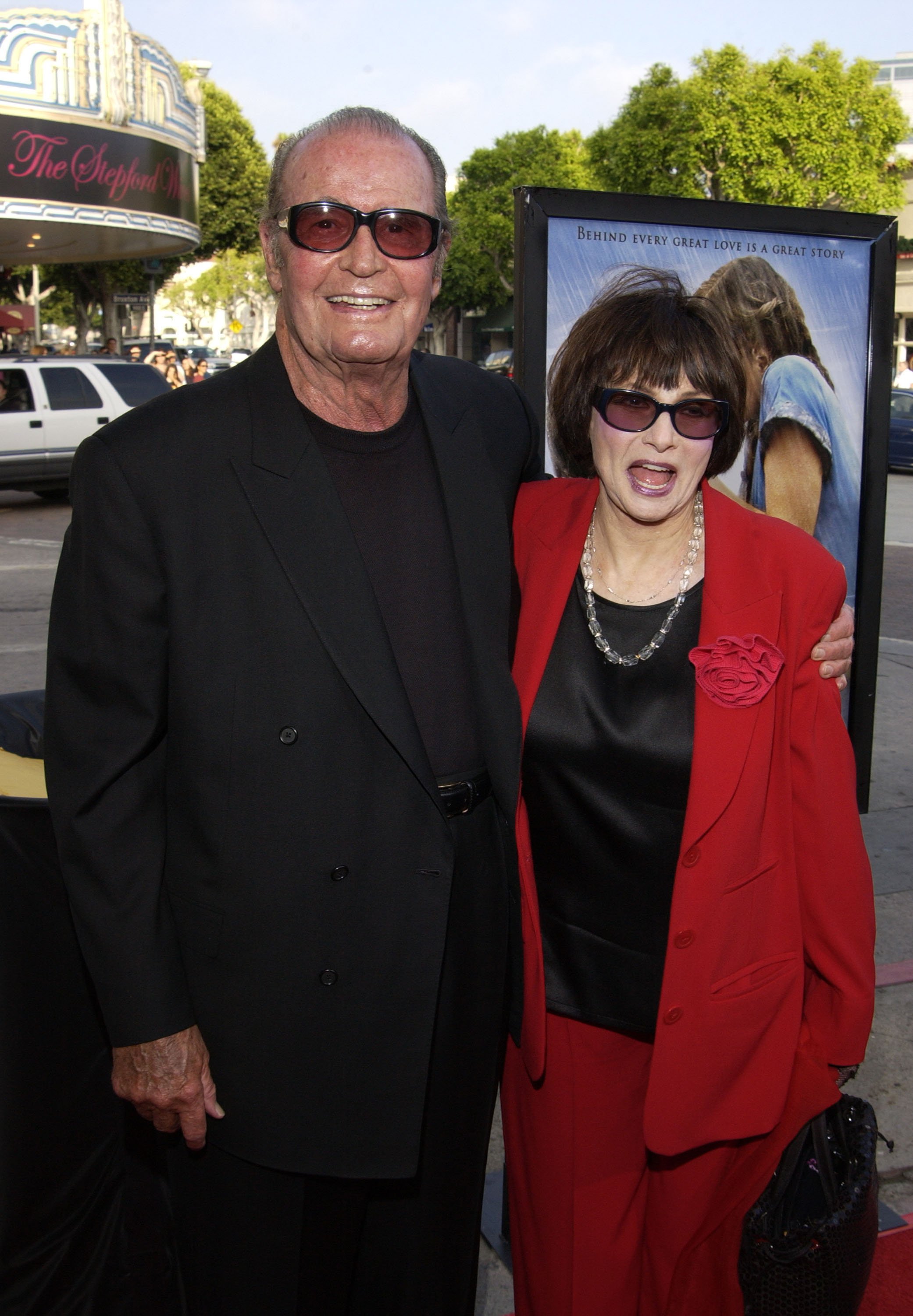 James Garner and Lois Clarke during "The Notebook" New Line Cinema Los Angeles Premiere at Mann Village Theatre in Westwood, California, United States. | Source: Getty Images
Garner and Clarke's marriage began experiencing difficulties immediately after the duo tied the knot. The couple had to deal with Garner's upcoming career and Clarke's ailing daughter, and they also had to deal with the actor's family's refusal to accept their union.
Garner's family disliked the couple's relationship because the Hollywood star and his wife had different backgrounds and religious beliefs.
Clarke was Jewish and grew up in Los Angeles, while Garner was a Methodist from Oklahoma. As a result, Garner's father alienated the actress from the rest of the family.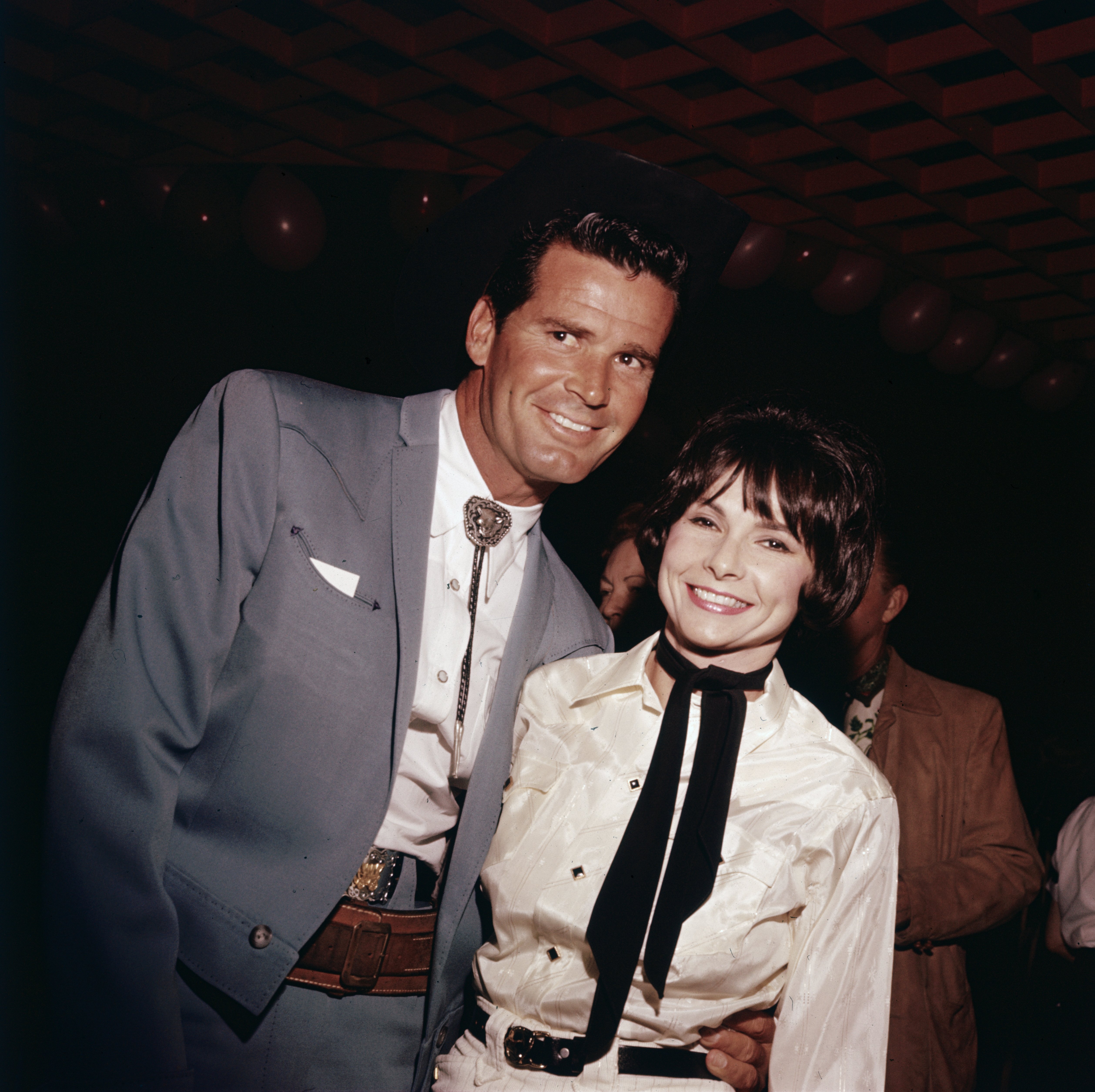 Circa 1965, American actor James Garner smiles with his wife, Lois Clarke, as they wear Western gear at a party in the 1960s. | Source: Getty Images
The actor was saddened by the adverse treatment, especially as no one cared to look beyond their religious differences. According to Garner:
"None of the naysayers had stopped considering that Lois and I complemented each other. What they saw as weakness, we saw as strengths."
Indeed, Clarke and Garner were determined to stick together against all odds. Despite the disapproval, the couple vowed to remain by each other's sides in the good and bad times.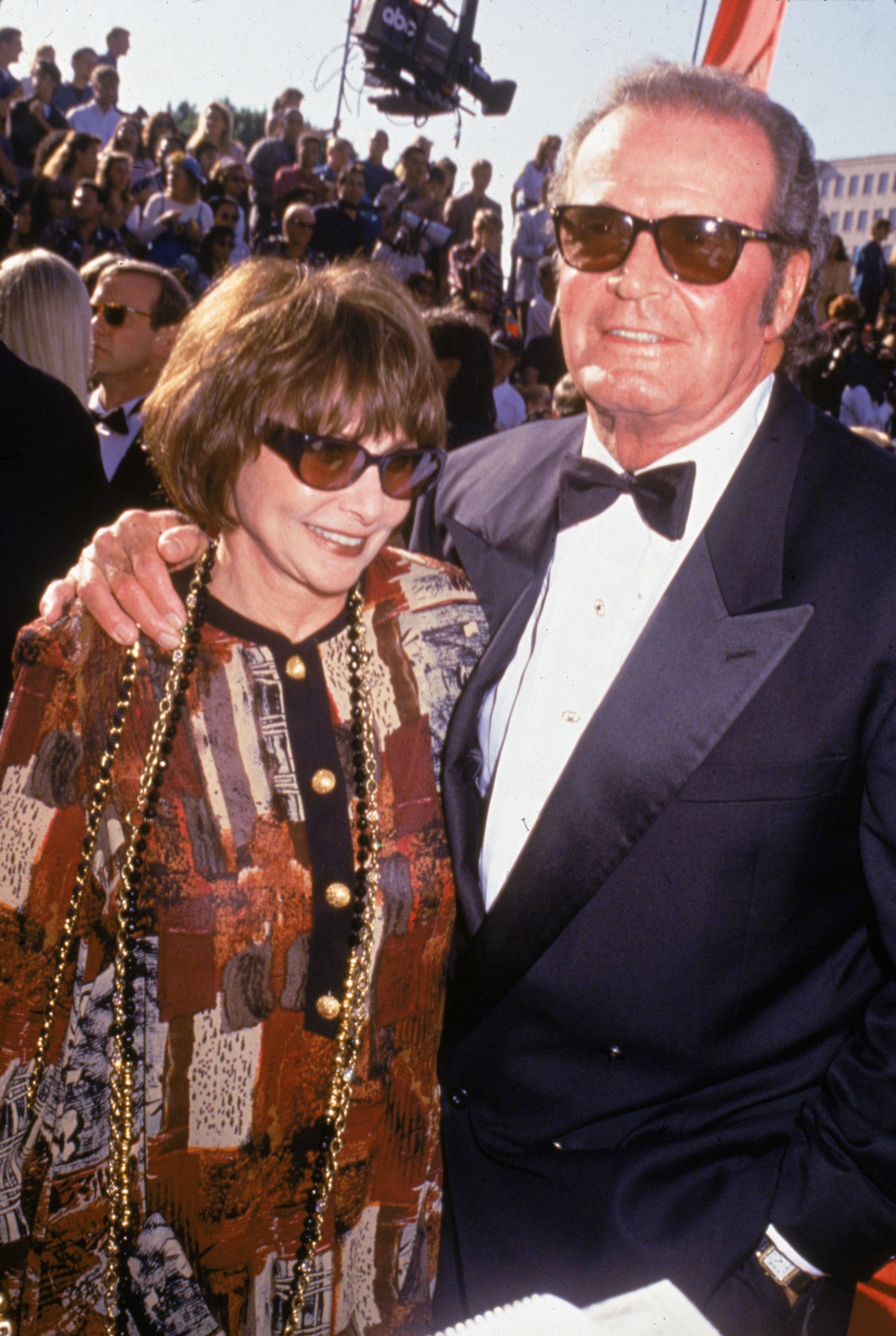 Circa 1995, American actor James Garner and his wife, Lois, stood outdoors in sunglasses in the 1990s. | Source: Getty Images
Although Garner and Clarke tried their best, it was not enough to prevent the trials that were to come. In 1970, after 14 years of marriage, Garner and Clarke separated, but they reconciled three months later. Nine years later, the pair would separate for the second time.
This time, Garner and Clarke spent more than a year apart, during which the former was rumored to be dating Lauren Bacall while starring in "The Rockford Files." However, Garner debunked the rumors, denying any form of romance with the actress. In the actor's words:
"I've worked with many great-looking actresses, and I make it my business not to dislike any of them. I also make it my business not to fall in love with them either."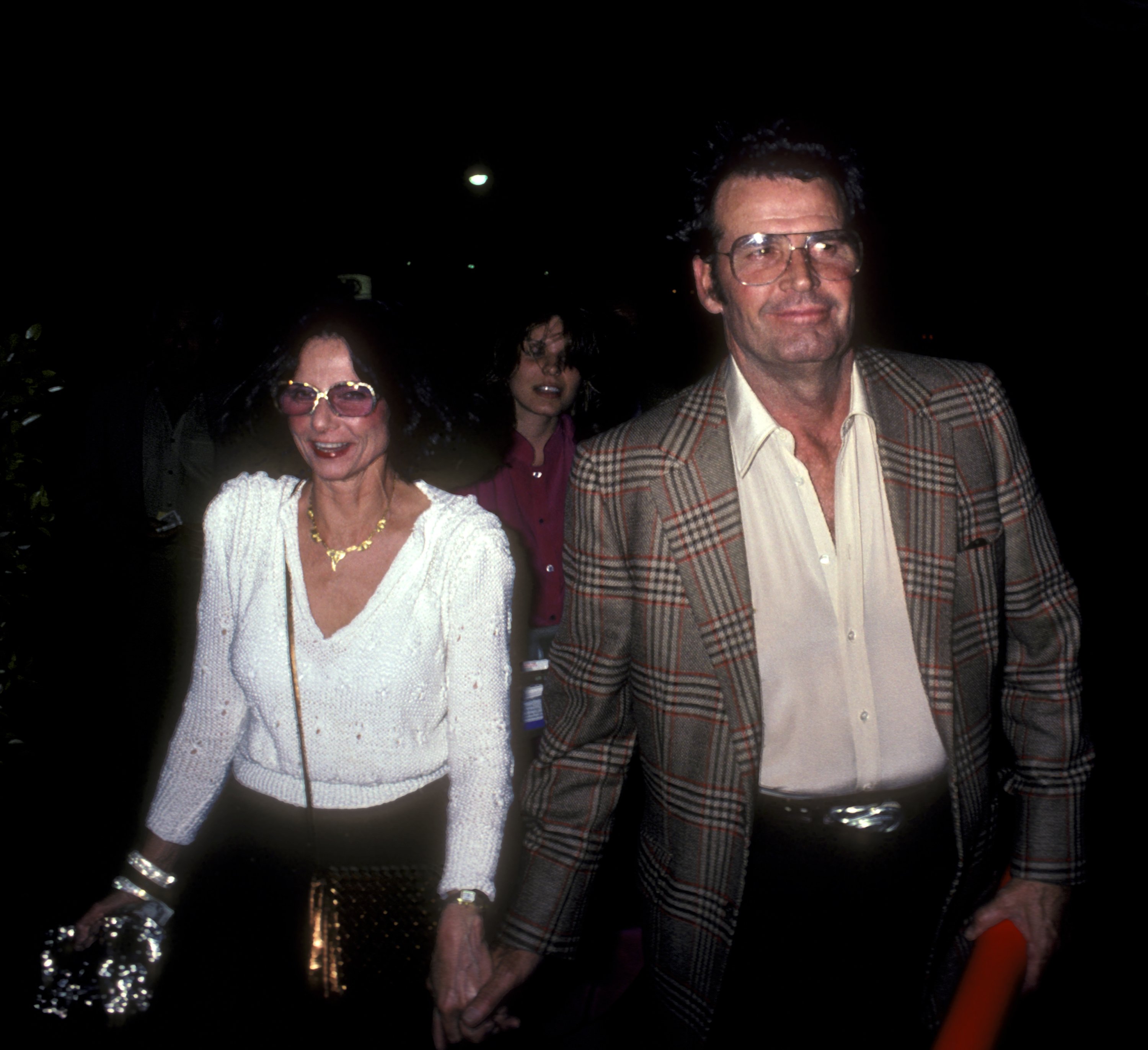 Actor James Garner and wife Lois Clarke were sighted on April 7, 1980, at Le Dome Restaurant in West Hollywood, California. | Source: Getty Images
Thankfully, after 18 months of being away from each other, Garner and Clarke sorted out their differences and reconciled. Afterward, the couple made efforts toward making their marriage and family work.
Clarke went as far as sacrificing her career, as she did not want any of her husband's public life. Until Garner's demise, she remained his support system.
JAMES BABIED HIS STEPDAUGHTER – SHE WANTED HIM TO CARE ABOUT HER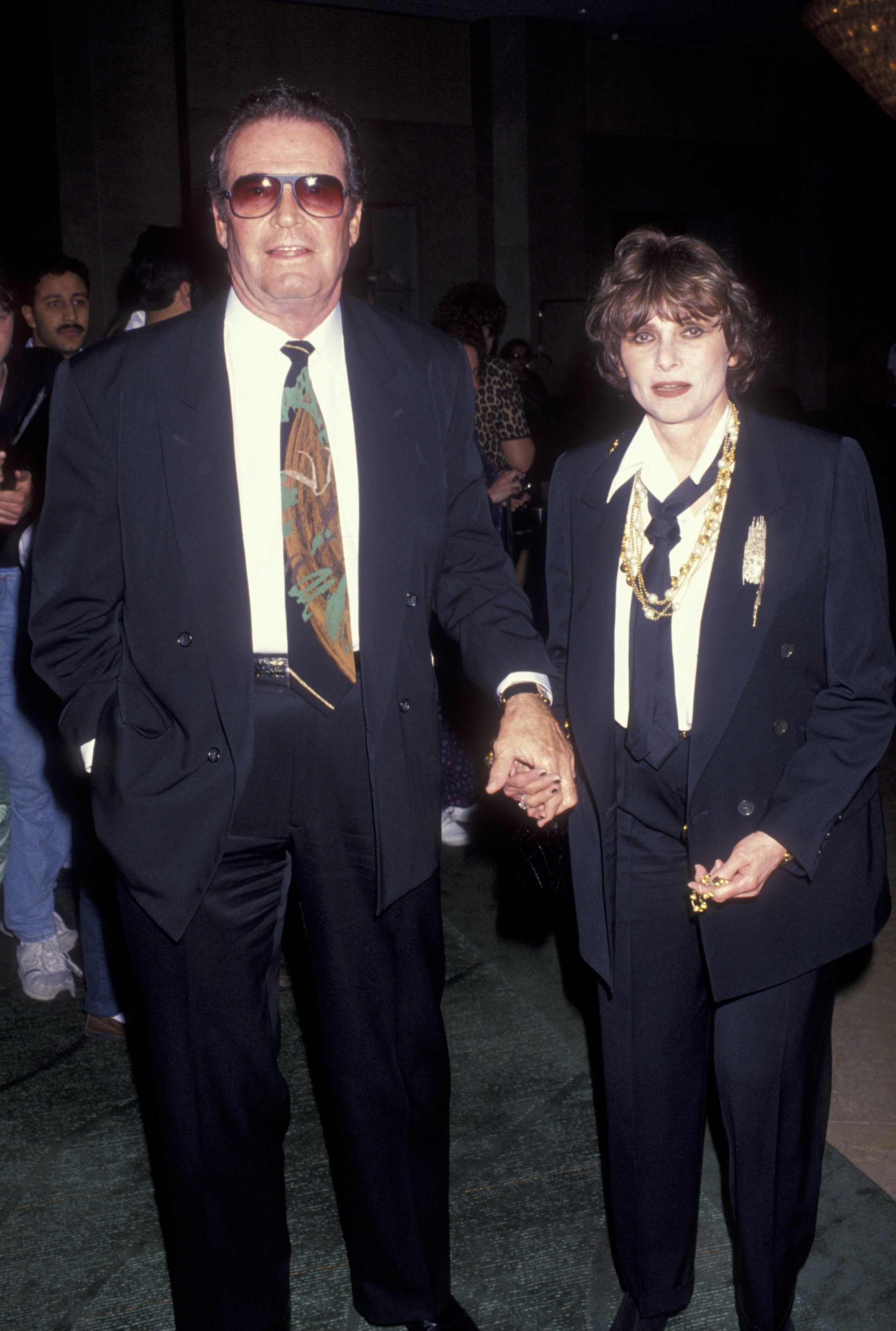 Actor James Garner and wife Lois Clarke attend American Oceans Campaign Fundraiser on March 24, 1993, at the Beverly Hilton Hotel in Beverly Hills, California. | Source: Getty Images
Upon Garner's marriage to Clarke, the actor adopted the latter's little daughter, Kimberly. For Garner, gaining the acceptance of his stepdaughter was not easy.
The little girl, who was a product of her mother's first marriage, already had a father. So, accepting a total stranger as another father figure was quite tricky, especially at her age.
Nevertheless, Garner did not make Kimberly feel less loved. He babied her, especially as she had just returned from the hospital. But sadly, his efforts to connect with the little girl were futile. On one occasion, Kimberly returned home from school looking distraught.
Garner tried to find out what was bothering his stepdaughter, but Kimberly remained mute. Out of desperation, the actor "did something he never thought he'd do or even feel he had the right to do."
Garner grabbed Kimberly, bent her across his knee, and spanked her. Then, the little girl's reaction would leave the actor in regret. Rather than shed a tear, Kimberly ran out of the house and into the street.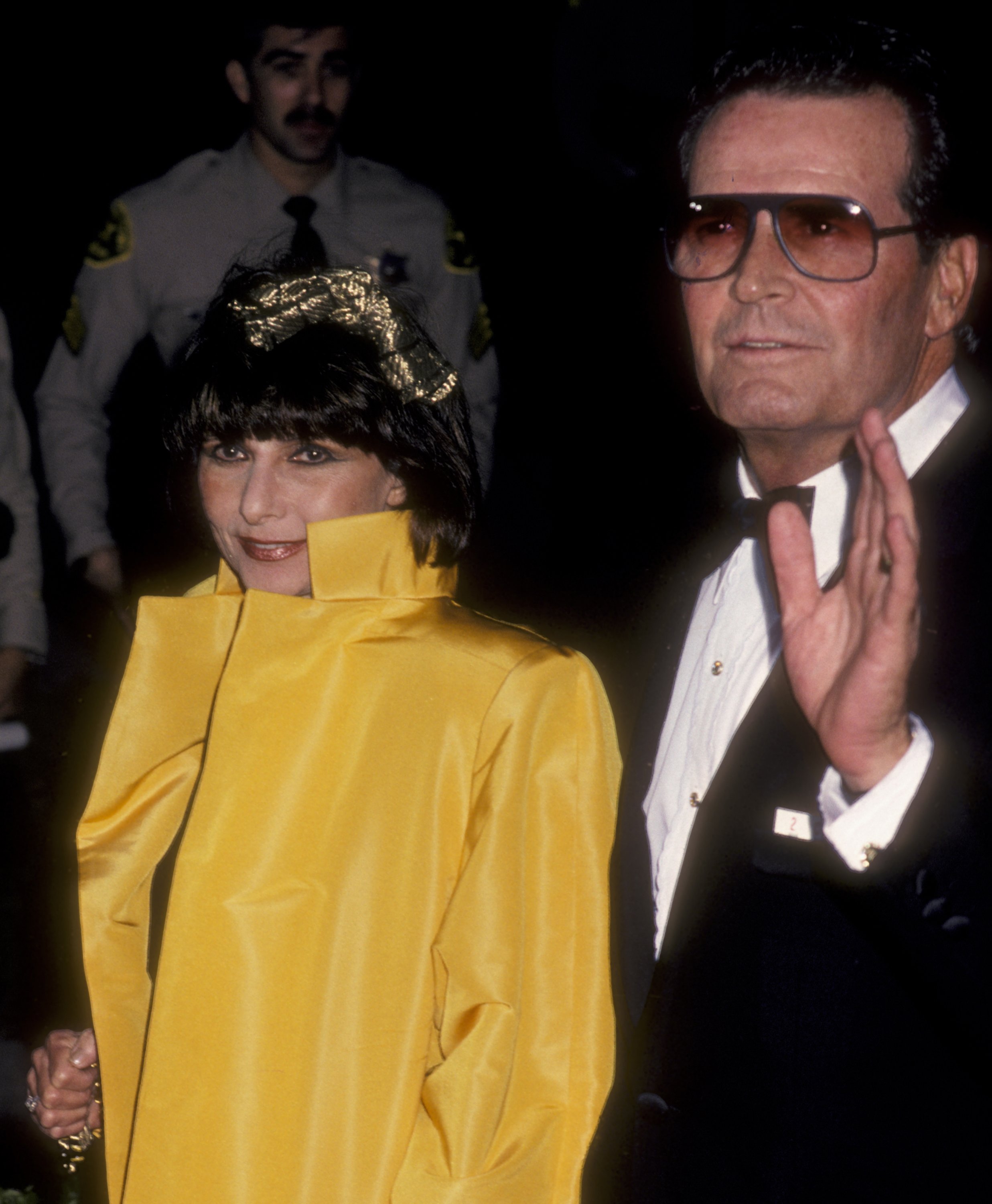 James Garner and Lois Clarke attend 58th Annual Academy Awards on March 24, 1986, at the Dorothy Chandler Pavilion in Los Angeles, California. | Source: Getty Images
But about 30 minutes later, she surprisingly returned looking as though nothing had happened, eventually opening up about her worries to her stepdad.
Later, Garner would discover what Kimberly had done when she dashed out of the house. The little girl ran to a neighbor's house, where she boasted thus:
"Jimmy spanked me! My father cares about me!"
Garner was filled with joy, as being a good father and husband meant everything to him — the actor did not experience a father's love, seeing that his dad was an alcoholic who married many times.
Besides Kimberly, Garner proved to be a fantastic dad to his first biological daughter, Gigi. Born to the actor and Clarke in 1958, Gigi once opened up about her father's love. In her words:
"People that had abusive childhoods like my dad often continue the cycle. My dad stopped the cycle and tried to give us everything he never had."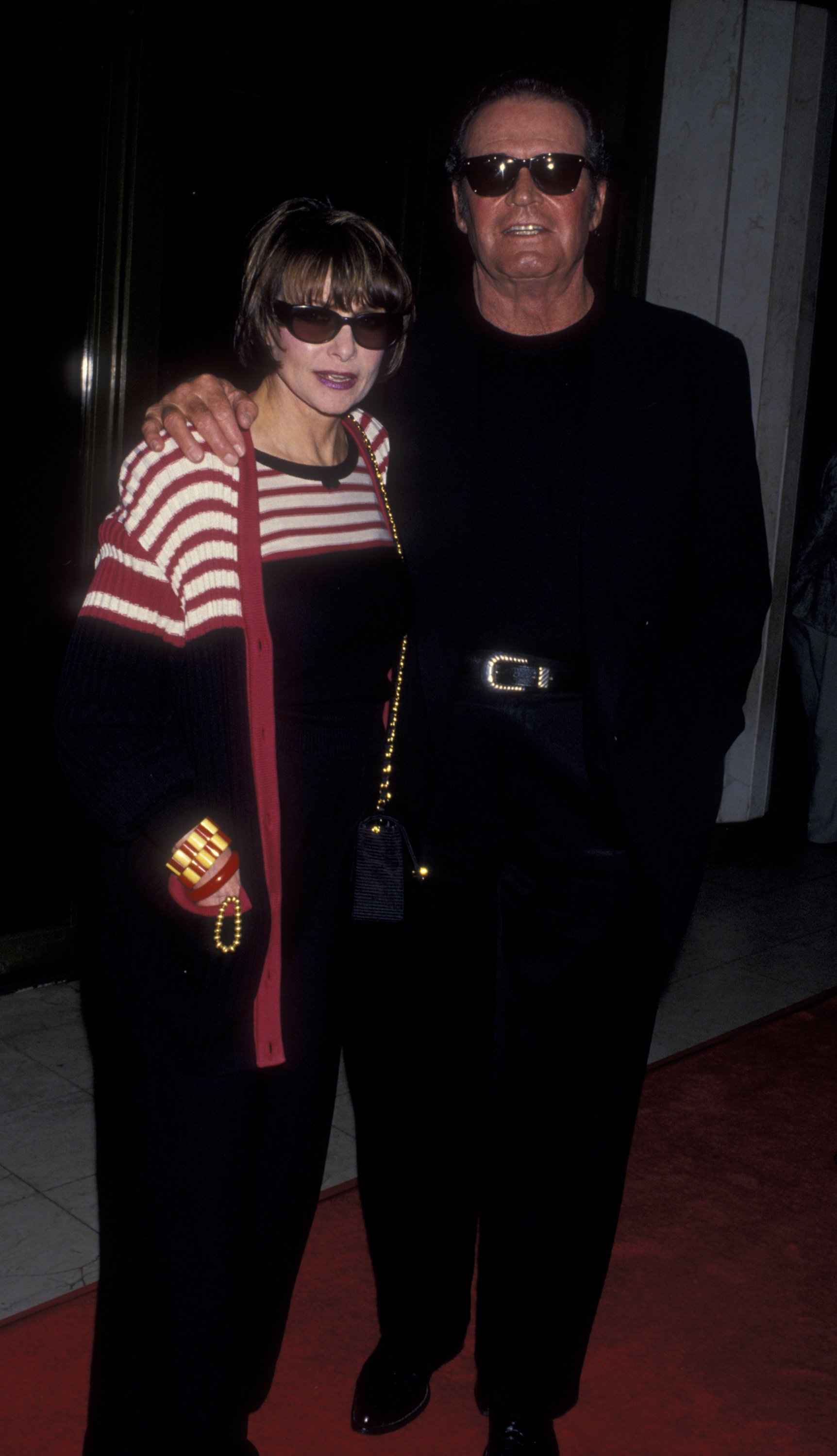 James Garner and Lois Clarke attend the premiere of Maverick on May 12, 1994, at Mann National Theater in Westwood, California. | Source: Getty Images
Gigi also added that her actor dad was a homeboy. She further revealed: "He was happy being home with us, watching sports, and hanging with the dogs."
Ultimately, Garner found satisfaction with his wife and kids. He remained married to Clarke for 58 years until his demise in 2014 at 86.
Please fill in your e-mail so we can share with you our top stories!