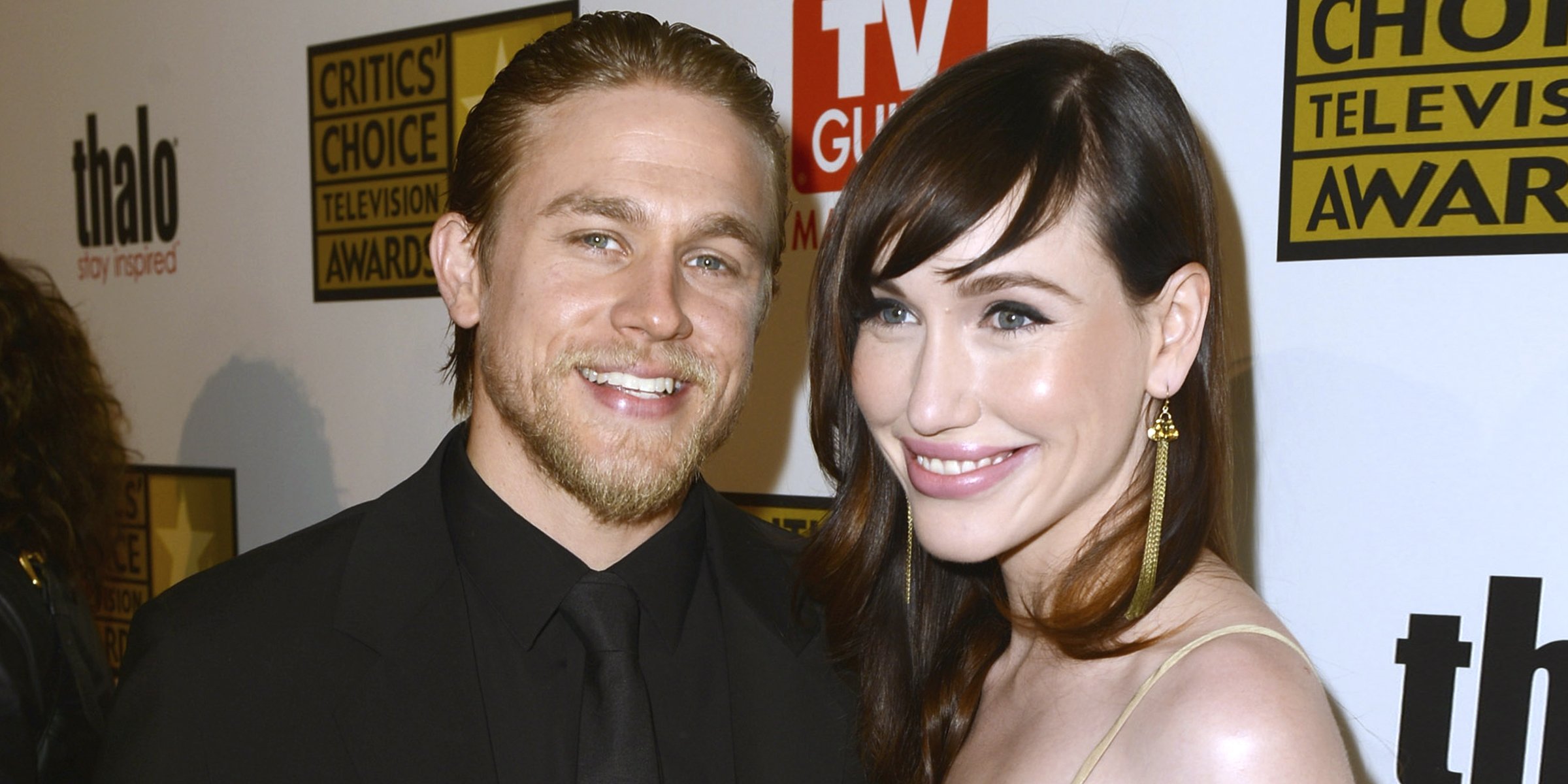 Getty Images
Morgana McNelis: A Look inside the Life of Charlie Hunnam's Girlfriend and Their Love Story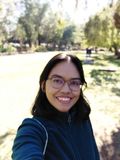 Actor Charlie Hunnam seems to understand the mechanics of keeping a romance alive. He has been in a long-term relationship with Morgana McNelis. Find out more about Charlie Hunnam's wife, Morgana McNelis.
Charlie Hunnam, who was born and raised in New Castle, England, became a prominent figure in Hollywood after playing roles in the series "Sons of Anarchy," as well as in the films "The Lost City of Z" and "King Arthur: Legend of the Sword."
He is most recognized for his work as an actor, but he is also a screenwriter. His private life, which includes a lengthy relationship with Morgana McNellis, mirrors his professional achievement.
WHO IS MORGANA MCNELLIS, CHARLIE HUNNAM'S LONGTIME PARTNER?
In the same vein as Hunnam, McNelis is an actress who appeared in several films, including "Acting 101," "187 McKenna Murders," and "Isolation." She is also an established jewelry designer.
Despite only being in the industry for a few years, the acting neophyte has managed to maintain a low profile. Nevertheless, it seemed that McNelis enjoyed the process of creating jewelry, and she even established her own brand around it.
Her jewelry brand, Maison de Morgana, has an Instagram account, and most of the photos on that account are of her with the British actor. In addition to that, she has created a website just for her forthcoming products, which may be available soon.
HOW LONG HAVE MORGANA MCNELLIS AND CHARLIE HUNNAM BEEN TOGETHER?
Hunnam and McNelis have been together for more than 13 years, and their relationship is still growing steadily. Since their first meeting in 2005, they have made significant progress.
The "Queer as Folk" star values their relationship and does everything he can to keep the flame of their romance alive. He said he loves making little yet sweet gestures that prove he cares about his girlfriend. He said:
"I try to keep the romance on the reg…anyone knows who's been [in] a long term, fully monogamous relationship, it requires work, a lot of work."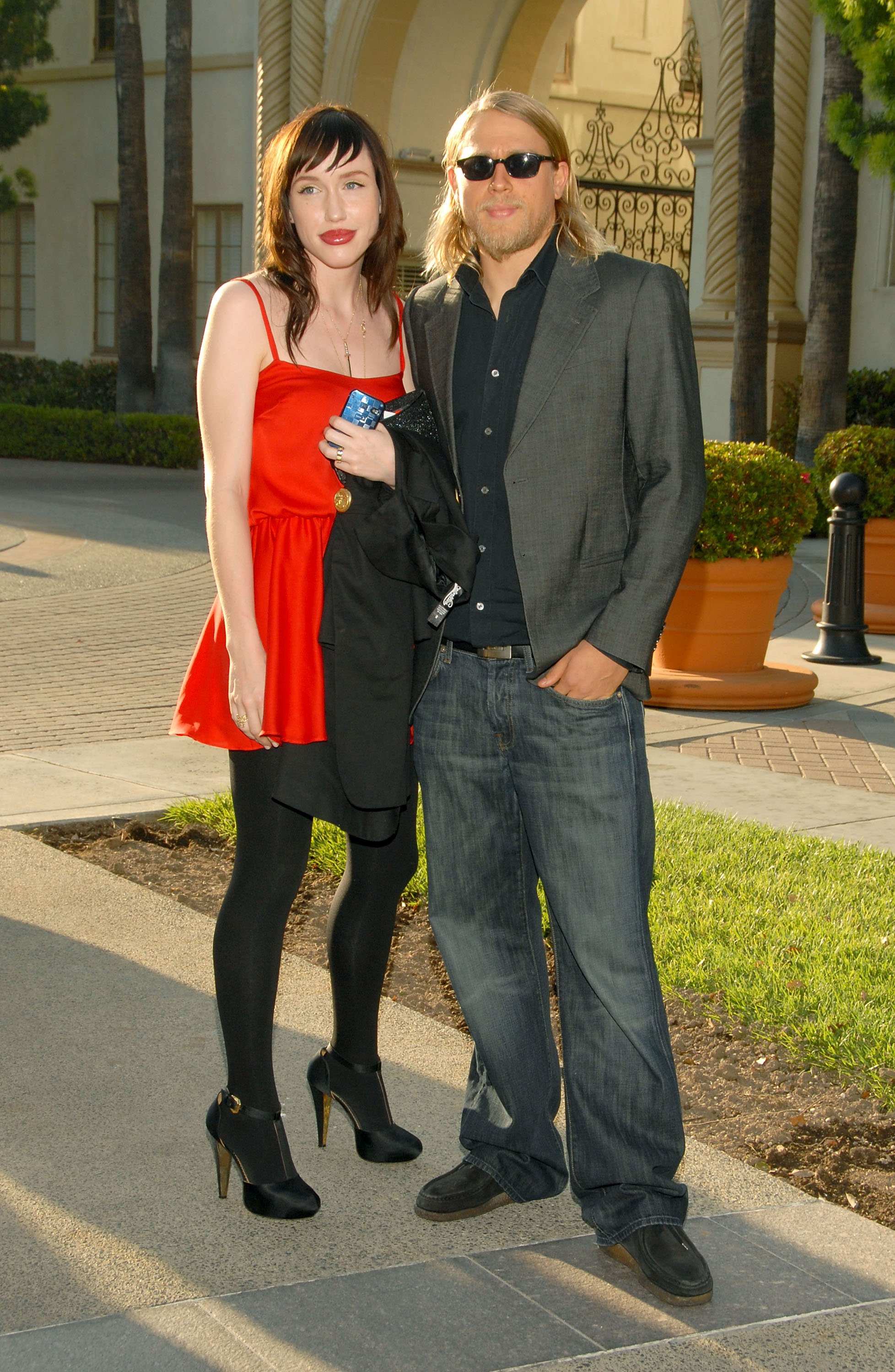 Charlie Hunnam and Morgana McNelis attend the season two premiere screening of "Sons Of Anarchy" on August 23, 2009 in Hollywood, California. | Source: Getty Images
Hunnam has done the kind deed of preparing meals for McNelis and her friends and doing the household chores. He believed it would be nice for her to return home to a spick-and-span environment.
Hunnam also said that he keeps up with love-making while simultaneously adhering to a strict fitness regimen. A health buff, the Tv star likes to do a variety of hobbies such as jogging, swimming, hiking, and martial arts.
The sweet pair know how to respect each other's personal space. McNellis would not interfere with Hunnam's time spent on method acting, in which an actor completely inhabits the character's mental and emotional state.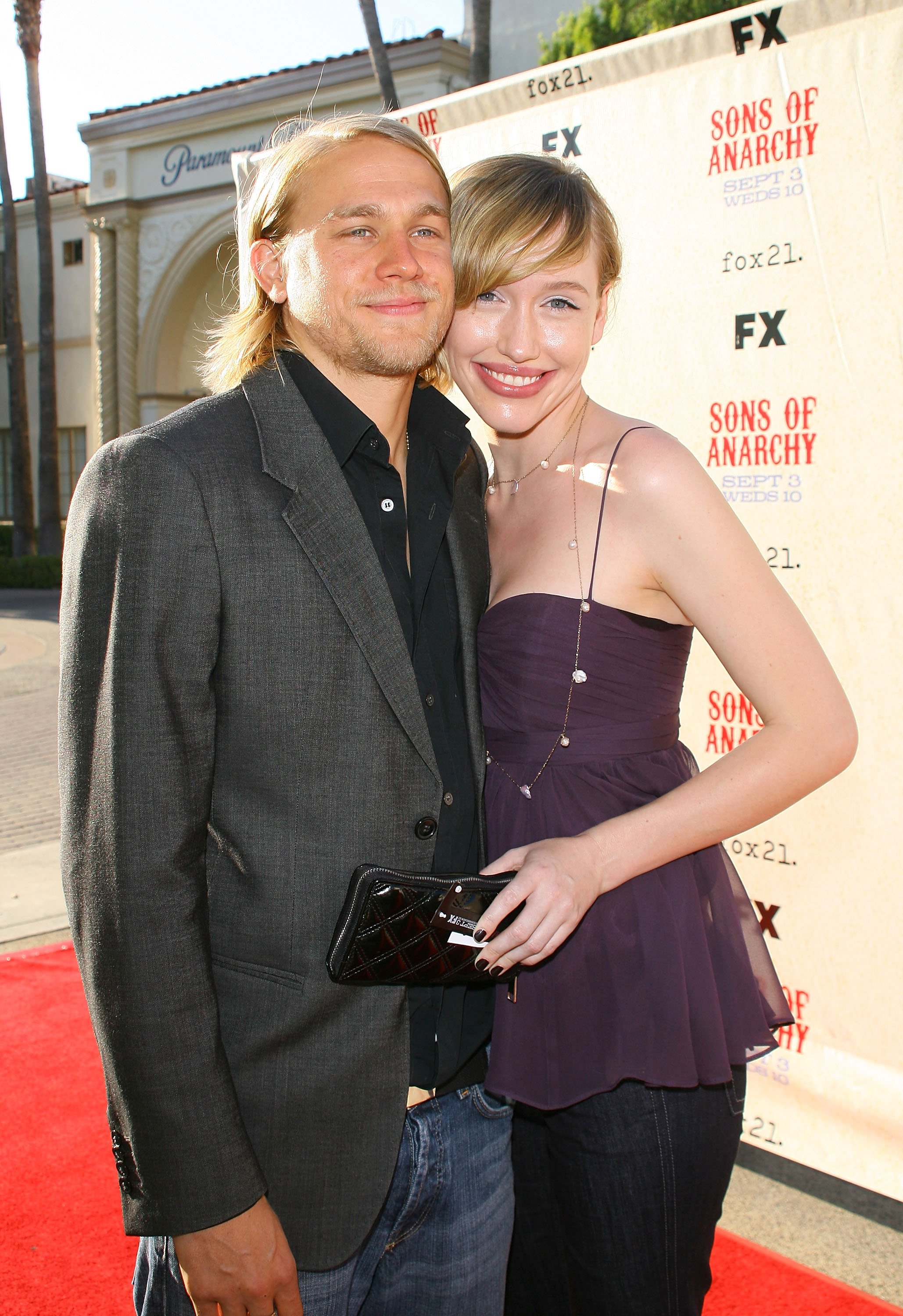 Charlie Hunnam and Morgana McNelis at the FX Series Screening of "Sons of Anarchy" on August 24, 2008, in Hollywood, California. | Source: Getty Images
The couple is not hesitant to interact traditionally with one another. While Hunnam was filming in a remote area of Columbia, the two kept in frequent touch by exchanging daily love letters.
Even though they have been together for a long time, questions about whether or not they will get married keep coming up.
Hunnam steers clear of love scenes since he is now in a committed relationship, explaining that doing love scenes was not his girlfriend's favorite aspect of his career. He is also a self-professed germaphobe.
Hunnam even promoted his girlfriend's jewelry brand in various interviews. The brilliant actor admitted that he was not the biggest fan of wearing jewelry, but he changed his mind when McNelis made him a stunning ring.
Aside from that, the heartthrob actor enjoys traveling abroad with the jewelry artisan, who is an avid traveler. Together they visited beautiful countries worldwide, including India, McNelis' favorite country.
Hunnam is sweet to McNelis and a fierce protector of her. Since most of his fanbase are women, these female fans would throw unpleasant remarks at his girlfriend. He once said on the now-deleted Facebook fan page:
"She has been my loyal and supportive partner long before I had any success or money. Why would you attack her out of admiration for me? It makes no sense."
Hunnam replied to criticism by saying he loved McNelis and wanted to spend the next 60 years with her. According to the TV actor, his girlfriend is beautiful, intelligent, and wants to live a simple life.
WHY ARE MORGANA MCNELLIS AND CHARLIE HUNNAM NOT MARRIED
Even though they have been together for a long time, questions about whether or not they will get married keep coming up. Hunnam shared his views on marriage during an interview with Andy Cohen on SiriusXM.
The actor went on a press trip to promote his new film "The Gentleman," in which he co-stars with Hugh Grant, Matthew McConaughey, and Colin Farrell. The interview with Cohen was part of the trip.
The dashing actor noted at that time that he was "sort of indifferent" about the idea of tying the knot. He added that he and McNellis had different perspectives and that she was "very eager" about stepping up their relationship.
He then later clarified his marriage remarks, saying that they had hurt his girlfriend's feelings as he was unable to articulate his thoughts fully. He realized that it did not accurately represent his genuine feelings.
Hunnam also recalled being exhausted during the press tour. He said he spent 12 hours a day doing interviews during the three-day press tour of his film.
Charlie Hunnam and Morgana McNelis attend the Broadcast Television Journalists Association Second Annual Critics' Choice Awards on June 18, 2012, in Beverly Hills, California. | Source: Getty Images
The apologetic actor admitted that he was "in the heat of the moment." To clarify his point, Hunnam said marriage did not make him nervous, adding, "I'm, like, so romantic, and the reality is I sort of consider myself married."
Despite his mistakes, Hunnam displays his everlasting love for his girlfriend and seems to be planning their future together. He ensures that they can soon effectively balance marriage and children.
Please fill in your e-mail so we can share with you our top stories!