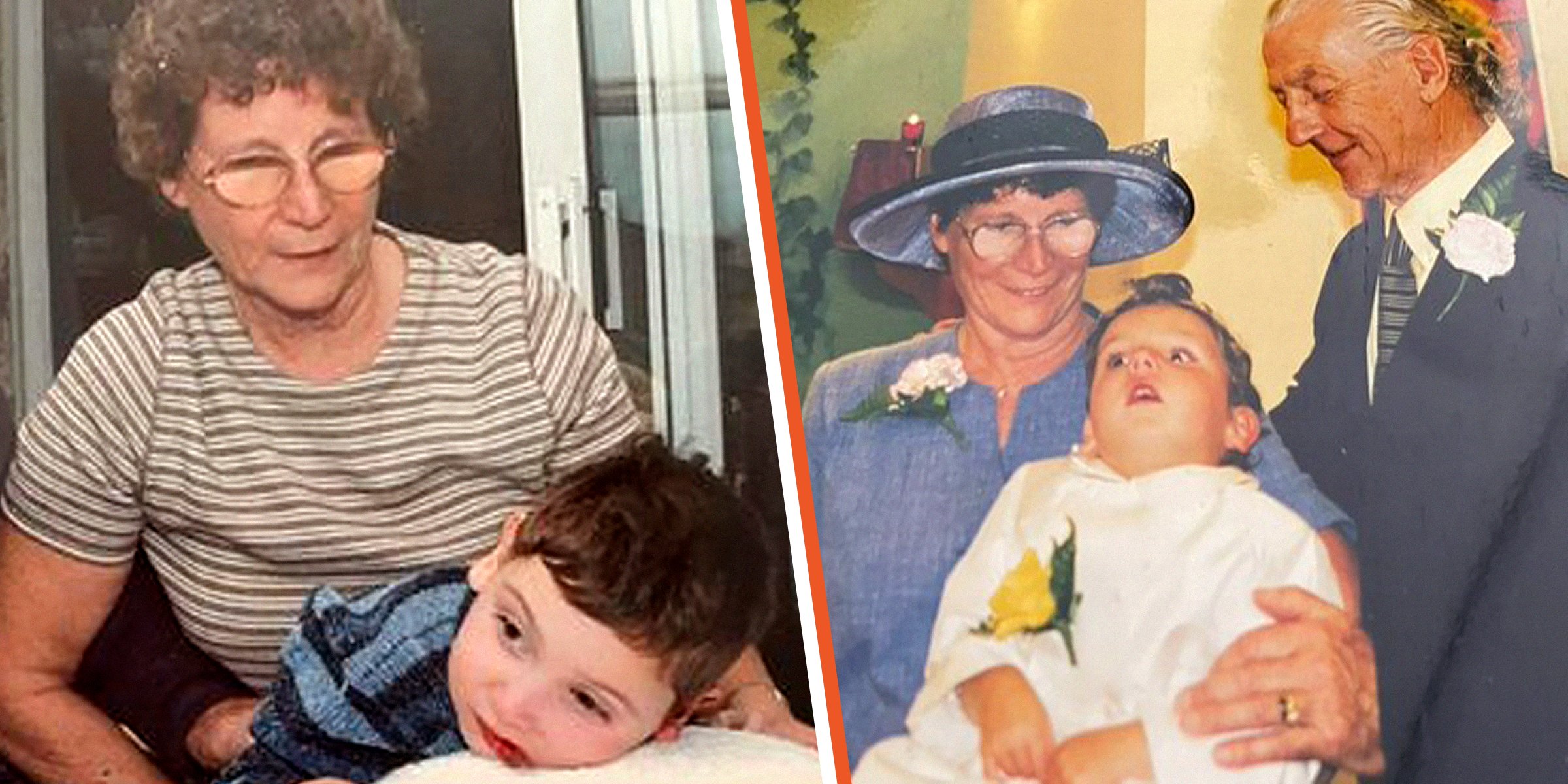 facebook.com/dailymirror | twitter.com/helen_kreft
Couple Gives Boy 'Nobody Wanted' to Adopt a Lovely Home, Miss His 'Smile' after His Death

When a couple began fostering a baby boy, they instantly fell in love with him and were determined to give him a loving home. Over time, the child became an integral part of their lives. Then, one day, they received a piece of devastating news that left them feeling lost and empty.
Adoption and fostering are profoundly heartwarming phenomena that can bring complete strangers together and foster everlasting familial bonds. Many couples that struggle to conceive naturally can embrace parenthood by adopting little bundles of joy, giving them a forever home.
Sometimes, heart-to-heart connections can be just as strong, if not stronger, as blood connections. Fate has a way of making us familiar with astonishing, life-altering, and soul-stirring experiences. Something similar happened with the couple in today's story, changing their lives most unexpectedly.
A ROUGH START IN LIFE
It all began in 1995 when a child was found "apparently lifeless" at his parents' home. The then-24-year-old Mark Chamberlain and then-20-year-old Gail Woodward pleaded guilty to intentional neglect for failing to take the baby to the hospital. Judge John Shand reportedly gave the couple two years' probation.
He added that his kid didn't like loud noises, except for the revving of motorbikes.
By the time of his parents' court hearing, the tot had been diagnosed with quadriplegia cerebral palsy and had lost his sight and hearing abilities. He also had epilepsy. At the time, Judge Shand expressed that he might never know the precise reason behind the boy's condition.
FINDING A LOVELY HOME
Despite a tragic start in life, things changed for the little one when he turned three months old. A couple from Willington, Derbyshire, England, saw him and decided to be his foster parents. Beryl and Murray Horton had no idea then that their life would change.
The Hortons confessed they were instantly smitten with the boy and vowed to give him a loving and supportive home. The little one became known as Callum Luke Horton after Beryl and Murray adopted him. After that, the couple did everything they could to ensure their son enjoyed life.
They motivated him to pursue his interests, like swimming and horses, and fell in love with him a little more every day. The Hortons said they had been fostering youngsters for a long time, but there was something special about Callum that compelled them to adopt him.
THRIVING WITH HIS NEW FAMILY
Callum had once been described as the infant that "nobody wanted," but that didn't stop Beryl and Murray from welcoming him into their hearts and home. The kid thrived with his adoptive parents, who gave him the love, comfort, and care he deserved.
The doctors even told the couple that their son would not live past the age of two. Fortunately, Callum not only lived much longer than the doctors' predictions but also partly regained his sight and hearing. By the time he turned two, his hearing was back; by age 20, he could see through spectacles.
Sadly, Callum lost his ability to speak when his vocal cords were impacted later on. But despite his ordeal, he continued to laugh and spread joy.
HIS FAVORITE THINGS
Murray shared that his son loved swimming but wasn't fond of cold water and always took his feet out when the water's temperature dropped. The doting dad said that his boy loved when people wiggled his toes. He added that his kid didn't like loud noises, except for the revving of motorbikes.
Callum's adoptive parents had earlier helped people with special needs. They had run Burton's CREST group for four decades before it closed during COVID-19.
Thanks to the funds raised by the group, Callum enjoyed the bikes that had been specially designed for people with special needs. Beryl won a British Empire Medal and carried the torch during the London 2012 Olympics. The Hortons were also given a Queen's Award.
FAREWELL, DEAR ONE
After spending 27 beautiful years with the Hortons, Callum passed away on April 9, 2022. He was a beloved son and loving brother to his siblings, Susie, Mark, and Sheila.
His heartbroken family requested the mourners to wear lilac, Callum's favorite color, at his funeral. Callum's hearse was a white horse-drawn carriage, and around 150 people attended his last rites and paid their respects.
Losing Callum left Beryl and Murray in shambles. They missed their sweet boy's smile and longed to hug and meet him again. The couple confessed that they became utterly lost after their lovely son's death. A heartbroken Beryl expressed:
"Life is so empty. We still talk to him every day as if he's still here."
COMMENTS FROM USERS
Several netizens paid their condolence to the Hortons in their difficult time:
"Gosh, this article had me sobbing. What an amazing couple! He had 27 years because of the love from you, you did him proud (sic)."

— (@Emma.TerryHowe) August 17, 2022
"So sorry for your loss, Callum sounds like a wonderful young man. Bless you both, absolute angels - the world needs more people like you in it (sic)."

— (@ia.taylor.85) August 17, 2022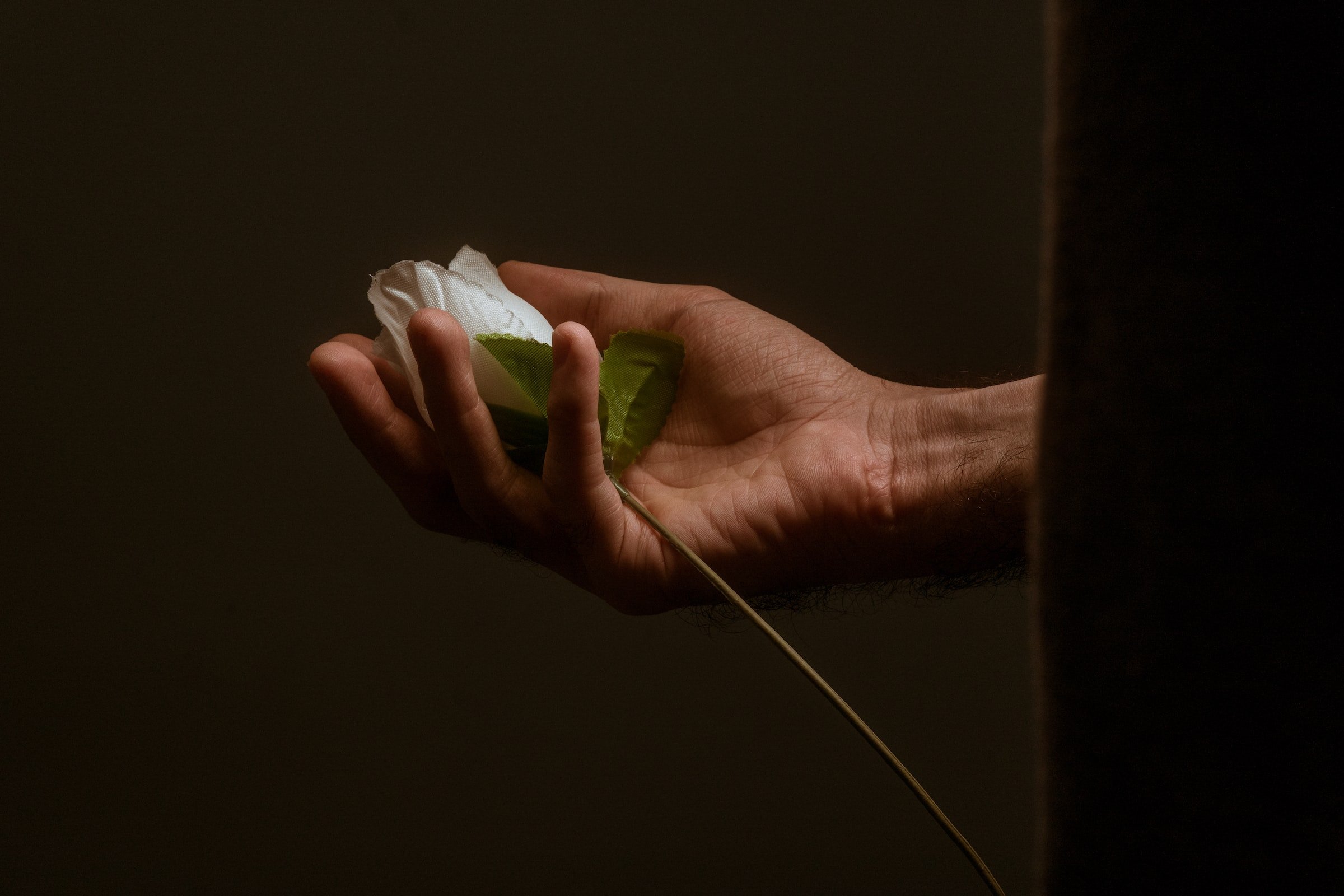 A person holding a white rose in their hands. | Source: Unsplash
Thanks to the Hortons, Callum got a chance to grow up feeling loved and cherished, and we're sure he's smiling down on his family from the heavens.
Click here to read another story about a 12-year-old boy who died after his life support was turned off against his family's wishes.
Please fill in your e-mail so we can share with you our top stories!
The information in this article is not intended or implied to be a substitute for professional medical advice, diagnosis or treatment. All content, including text, and images contained on news.AmoMama.com, or available through news.AmoMama.com is for general information purposes only. news.AmoMama.com does not take responsibility for any action taken as a result of reading this article. Before undertaking any course of treatment please consult with your healthcare provider.