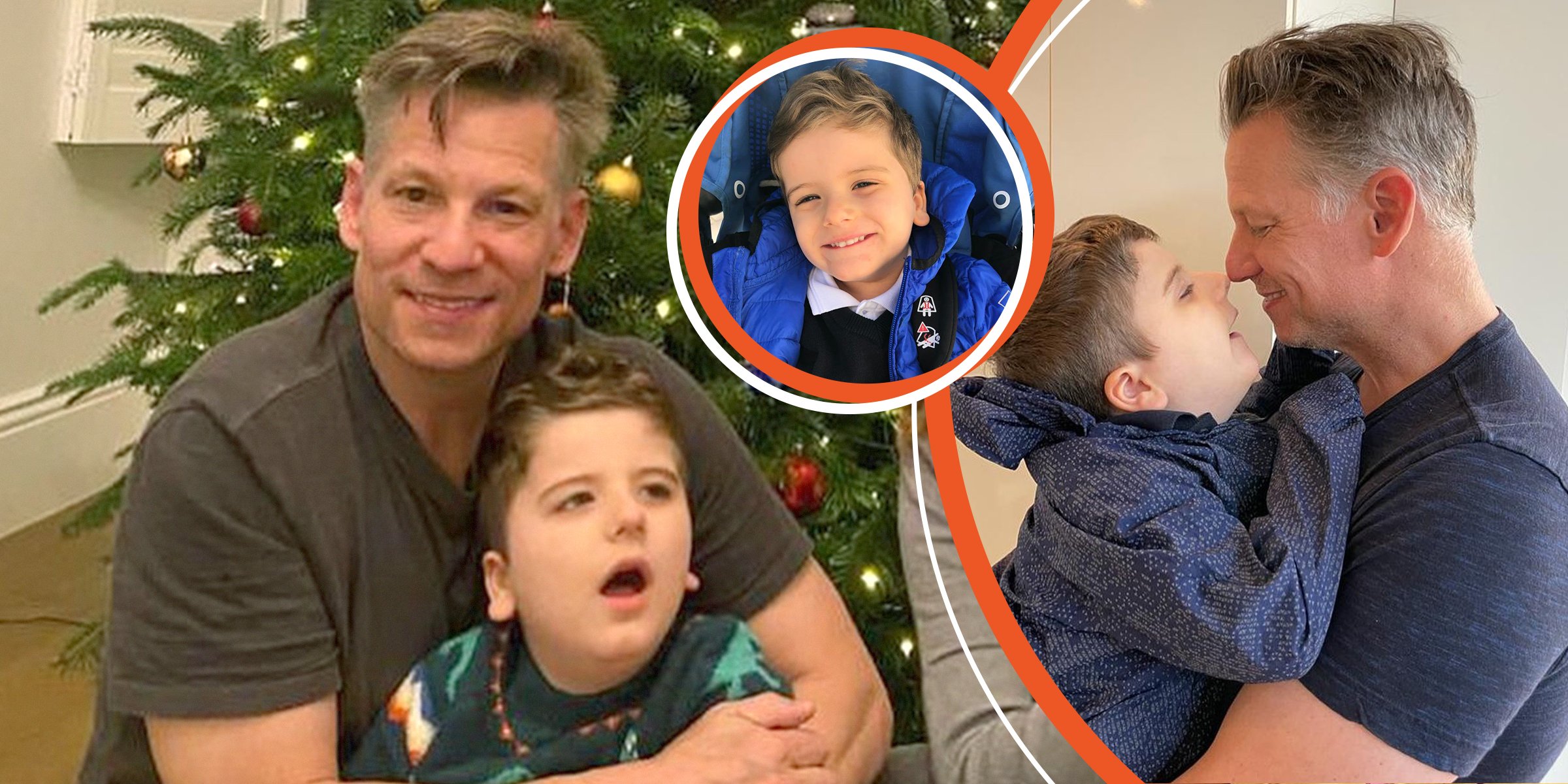 Instagram/Richard Engel | Twitter/Richard Engel
Richard Engel's Son Couldn't Talk for Years — His World 'Lit up' When Boy Called Him 'Dada' for 1st Time

NBC's Richard Engel knows the struggles of raising a special needs child too well. When his son was diagnosed with a rare condition, the doctors said he would never walk or talk. It was thus a welcome surprise when Engel heard his son speak to him for the first time in years, and the word was "Dada."
American journalist Richard Engel has had a rough past few hours after losing his six-year-old son, Henry Thomas Engel. Engel announced the devastating news on his Twitter handle alongside a cute photo of Henry smiling at the camera.
In the post, Engel described Henry as having these soft blue eyes, an inviting smile, and a giggle that would draw anyone in. "We always surrounded him with love, and he returned it, and so much more." He wrote.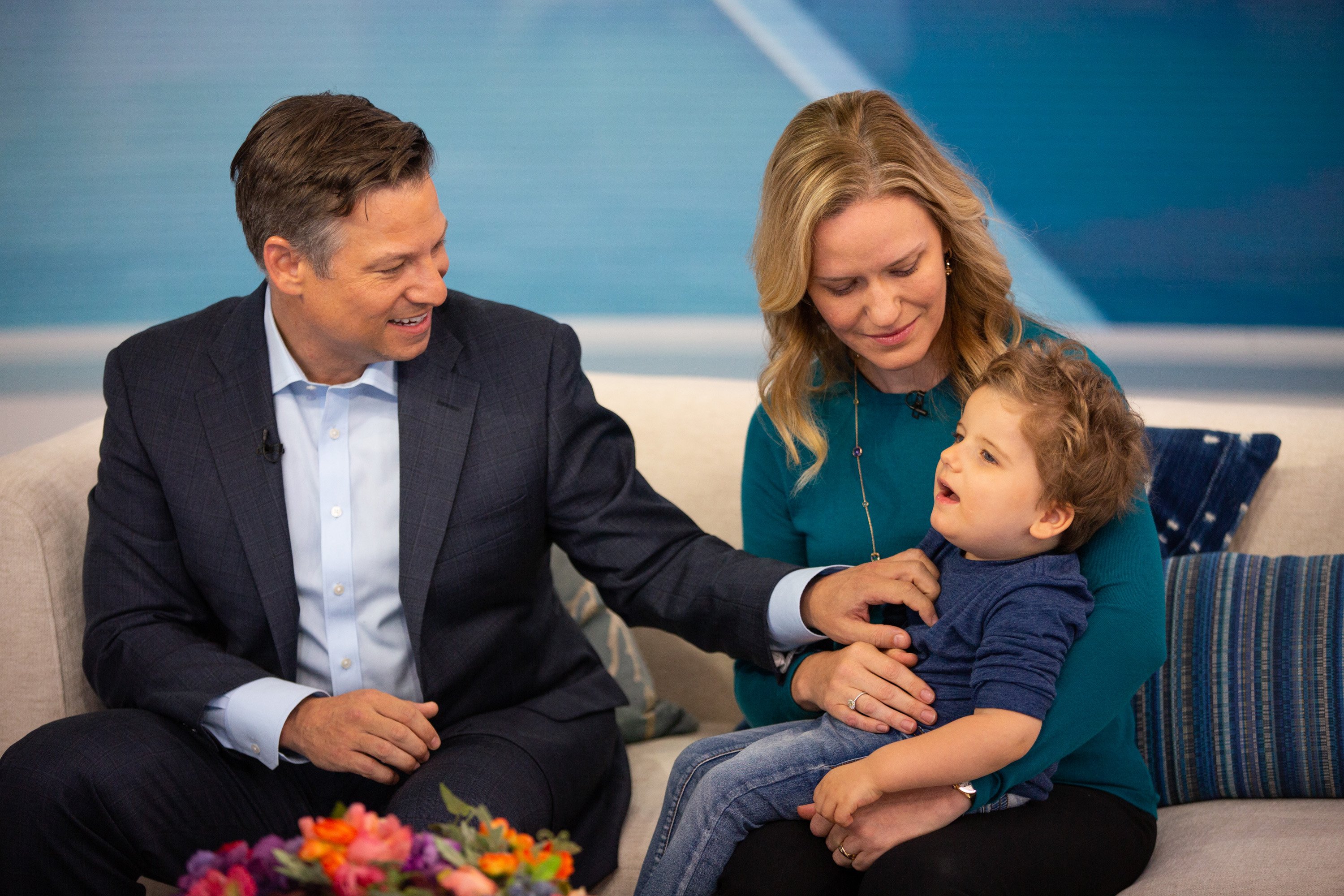 Richard and Mary Engel, with son Henry on Wednesday, October 3, 2018 | Source: Getty Images
Engel and his wife, Mary Forrest, were thrilled about welcoming their little boy home in 2016. However, they soon realized that Henry was unlike other kids. As he grew, his parents recognized that he did not develop as he should. At nearly two years old, Henry couldn't talk or clap his hands, nor could he walk or sit up.
Initially, the parents thought he was a late bloomer. Still, around his second birthday, doctors revealed he had a genetic brain disorder called Rett Syndrome. The condition is caused by a rare genetic mutation that almost exclusively affects girls but was far more severe in the few boys that got it.
A child with the condition will develop normally at first, but during the first year of infancy, they would lose their motor and cognitive skills.
When Engel got the devastating call, he was in South Korea with the U.S troops, and when he spoke to the doctors, and they relayed the news, he said he was shocked. He says he got back to his convoy shaking. "It was the worst day of my life," he recalls.
The condition, they said, was permanent and untreatable, and little Henry would probably never walk or talk. His brain capacity would likely remain at the toddler level. With that in mind, Engel was ecstatic when his little boy made significant progress.
SON'S FIRST WORDS TO HIM 3 YEARS IN THE MAKING
"Dada" was the word Engel never expected to hear from his son, but one that made all the difference in the world. At three and a half years, his son finally uttered his first word.
The chief foreign correspondent for NBC News had been away on a reporting trip in Syria and was supposed to have returned home days earlier. However, unexpected delays caused the trip to take longer than expected, but his wife kept telling Henry his dad would be coming home.
Because of his condition, it was difficult to determine what he understood and did not. When Engel arrived home, Henry was already asleep, so in the morning, when Henry woke up, Engel went to his room and started rubbing his hair. He pressed his cheek against his son and started singing to him.
As he sang the good morning song to Henry, he recalls that the little boy looked at him, locked eyes, and blurted out: "Dada!." And it was not just once.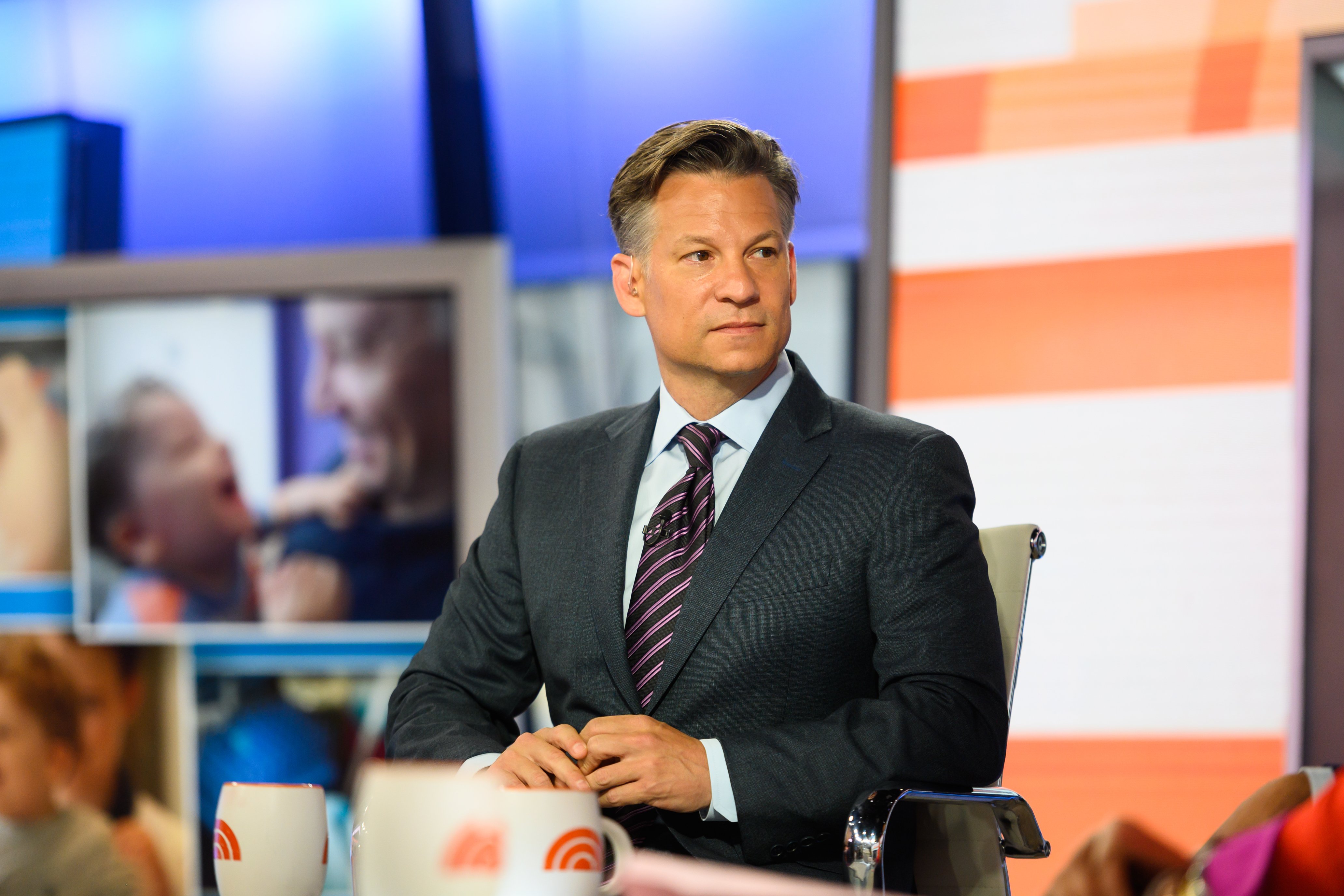 Richard Engel on Friday, March 15, 2019 | Source: Getty Images
He says that Henry repeated the word two or three times with urgency and excitement, which was music to Engel's ears. To anyone else, it may have been a simple word and not such a big deal, but it meant the world to Engel. He said:
"But for me, it was a validation, an acknowledgment that he's in there, knows me, knows that his mother and I are forces for good in his life, and above all, that he loves us."
Engel had waited years to hear the word and gave his son a big cuddle to thank him. "It was something I'd been waiting for for years. A lot of parents, it happens naturally; it happens early on. Henry's situation is different." He shared.
Engel says that raising special needs child makes one appreciate the patches of sunshine one often comes across on the journey to finding a cure, such as an uneventful doctor's appointment, a solid night's sleep "or a Dada three and a half years in the making."
Even though he is no longer with us, Henry continues to be an angel, not only to his family but to those suffering the same condition he did.
LITTLE HENRY'S CELLS TO HELP FIND A CURE FOR RETT SYNDROME
Before Henry waved the world goodbye on August 18, 2022, his parents had sought the help of medical experts to help find a cure for his condition. Dr. Huda Zoghbi, a Howard Hughes Medical Institute investigator, headed her team in trying to bring order to Henry's brain and make the most of his condition.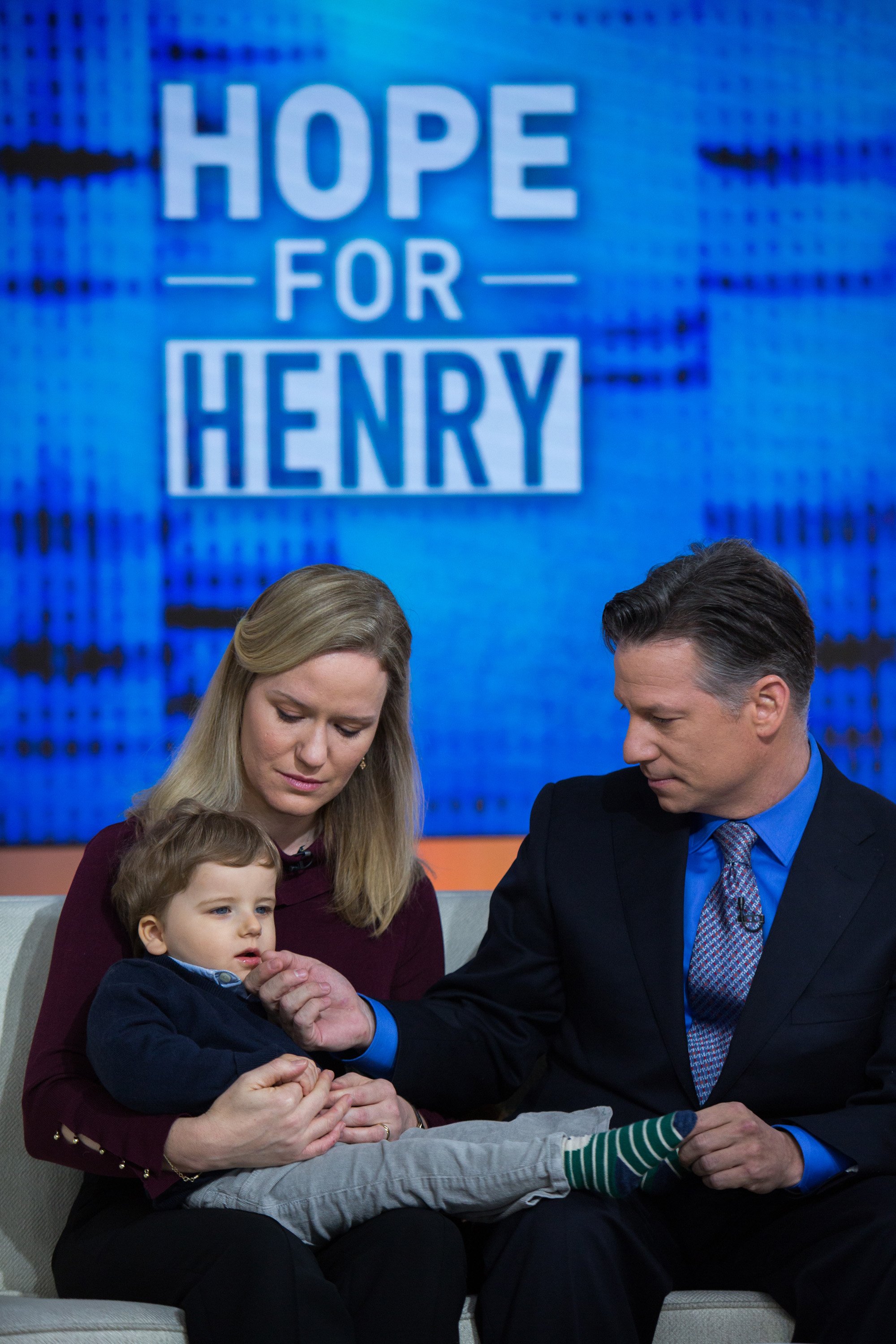 Mary Forrest and Richard Engel with son Henry on Tuesday, Jan. 30, 2018 | Source: Getty Images
More than trying to find a lasting solution to Henry's condition, they would use their findings as key to solving other neurological disorders and, as a result, help countless other kids and adults with special needs.
Dr. Zoghbi and her team were optimistic that they would find a breakthrough, and even though they did not have a timeline for when they expected that to happen, they were hopeful it would be in a few years.
While a breakthrough now would be too late for Henry, following his recent demise, the researchers will continue their work with the help of Henry's cells. Engel announced the same on his Twitter, saying that his son's cells will continue to be used to find a cure, so others don't have to endure the terrible disease.
He accompanied the news with a cute photo of Henry in a grey space hoodie. The little boy stared straight at the camera, smiling as if approving his dad's message.
Henry was a big brother to Theodore Forrest Engel, who Engel and Mary welcomed in 2019, and the two loved and interacted with each other well, considering Henry's condition. They especially bonded during the 2020 coronavirus lockdown period when there was no school for Henry.
Please fill in your e-mail so we can share with you our top stories!
The information in this article is not intended or implied to be a substitute for professional medical advice, diagnosis or treatment. All content, including text, and images contained on news.AmoMama.com, or available through news.AmoMama.com is for general information purposes only. news.AmoMama.com does not take responsibility for any action taken as a result of reading this article. Before undertaking any course of treatment please consult with your healthcare provider.