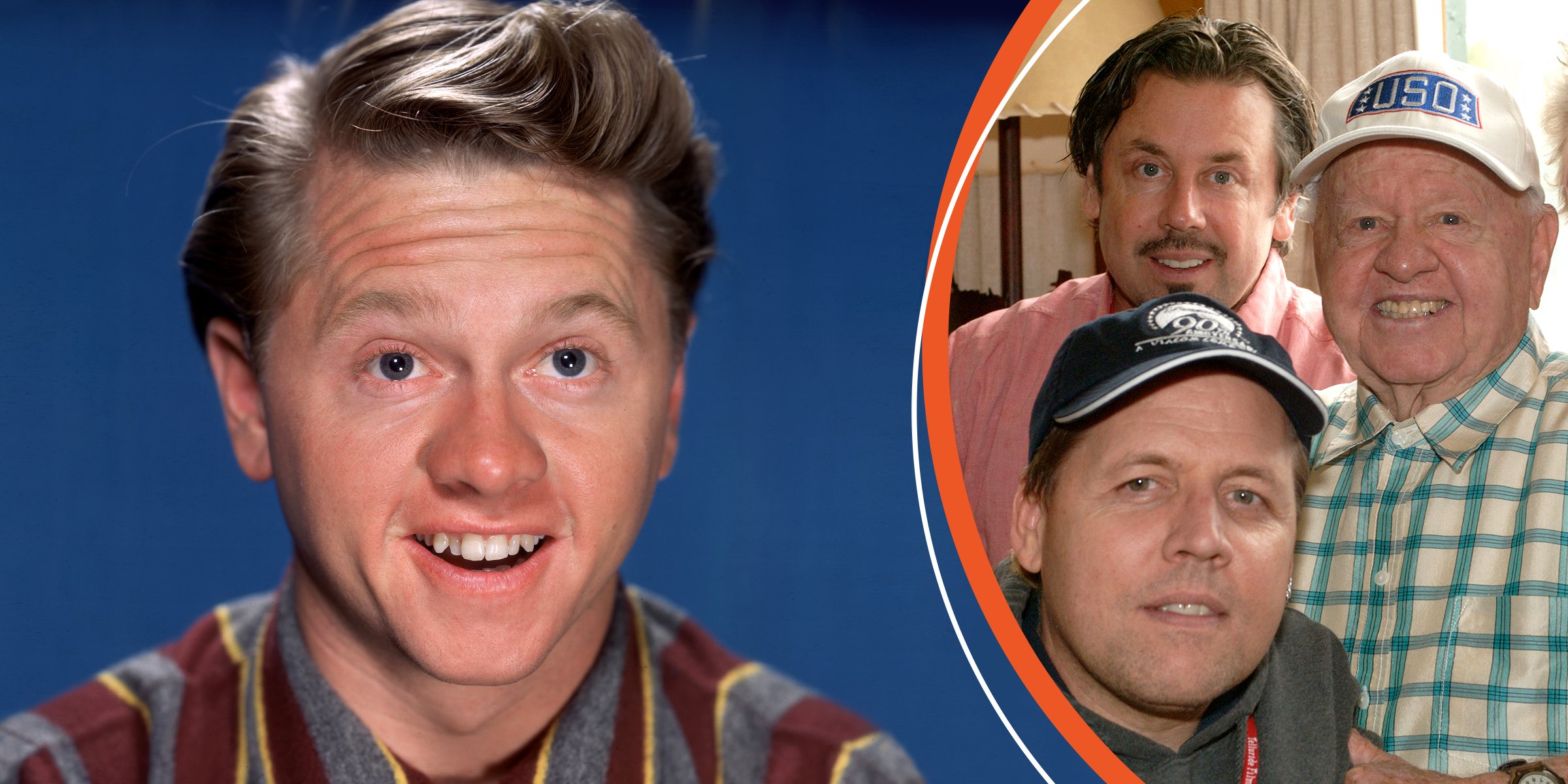 Getty Images
Mickey Rooney Raised 'Troublemaker' Stepsons amid 'Destitute' Times Yet Only One Received His Last Fortune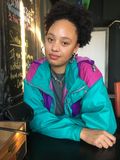 Mickey Rooney was married to Janet Chamberline for 34 years. The actor took in her two teenage sons but was mistreated by his wife and one of his stepsons. In the end, Rooney's estate was only worth $18,000 dollars.
Mickey Rooney was an iconic actor with a long career spanning about nine decades. The actor's career dates back to the time of silent films to starring in movies like "Night at the Museum 3."
However, Rooney's personal life heavily affected his career and legacy. The actor was married eight times, but his longest marriage was with Janet Chamberlain, who was 18 years young than him. Their marriage lasted 34 years until his death.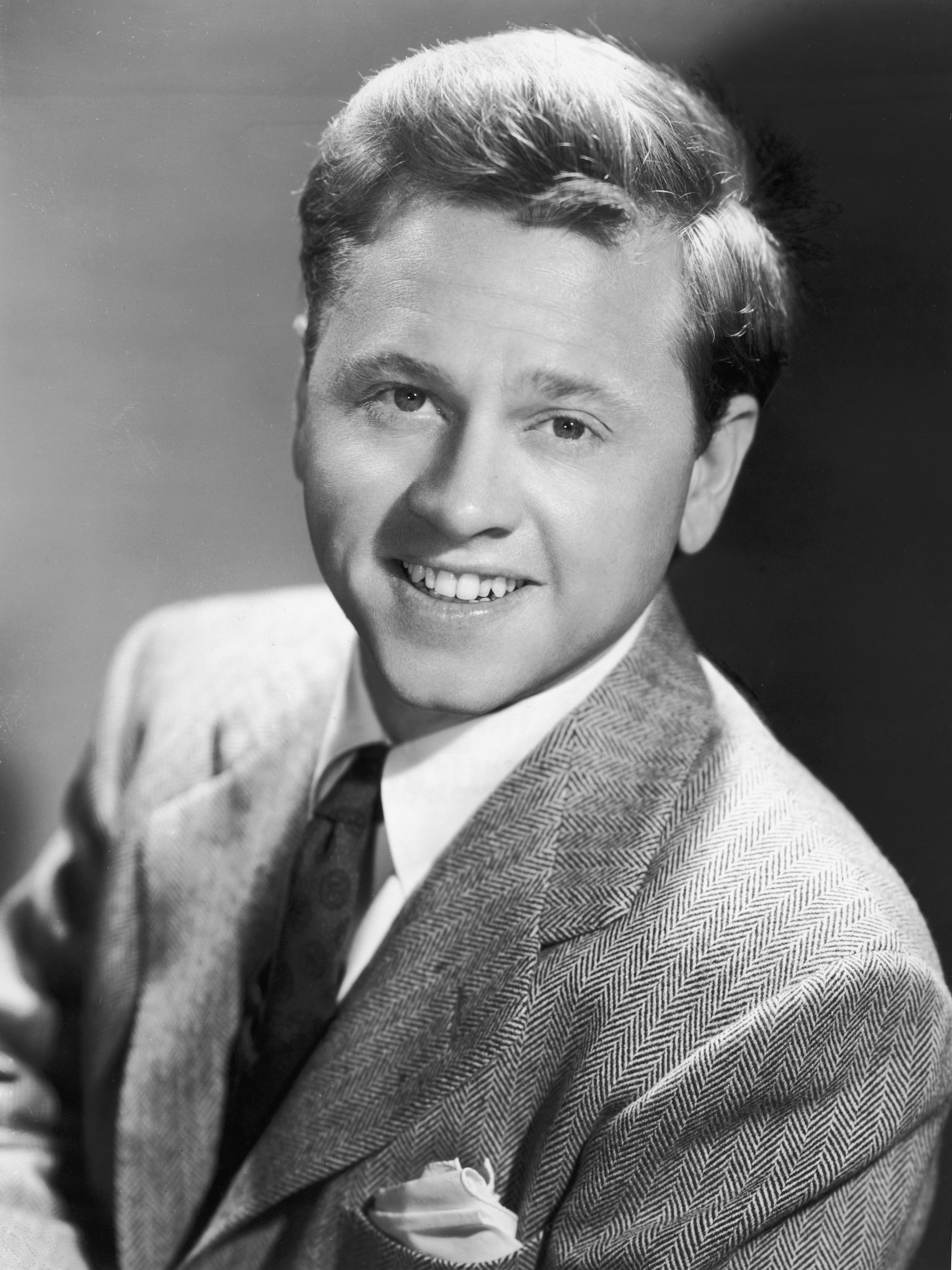 Mickey Rooney photographed in 1945. | Source: Getty Images
Rooney and Chamberlin's love story was quite the unique one. The two met when Rooney was declared bankrupt and tried to regain his career.
The "Night in the Museum 3" star had to do dinner theatre in Kentucky while living in L. He slept at the house of his agent Ruth Webb who was known for throwing the biggest parties.
At one Soiree, Rooney's eldest son Mickey Jr. brought Chambline as his date, an aspiring country singer at the time. Mickey Jr reportedly said he was engaged to Chamberlin while she said they were just friends.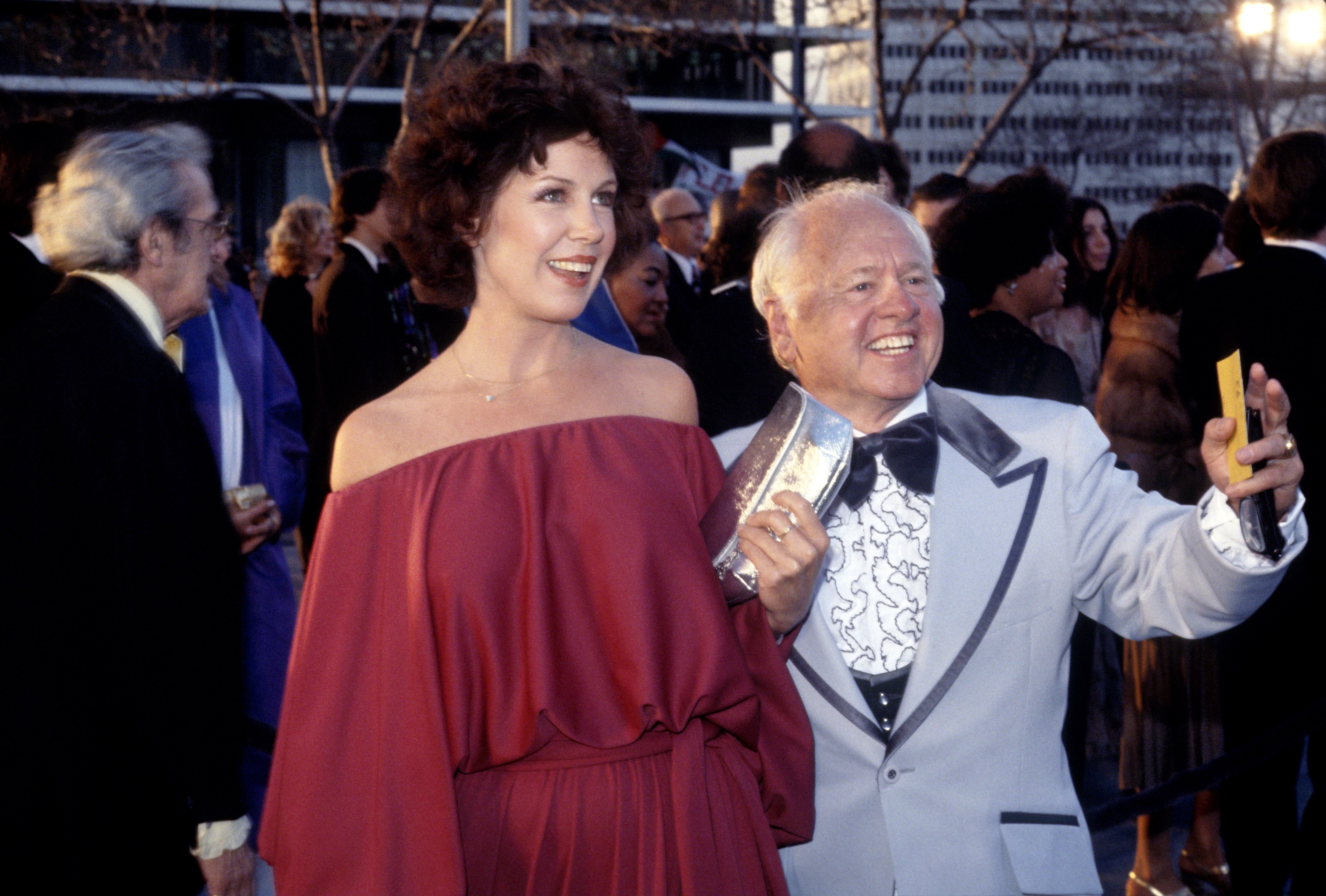 Mickey Rooney with his wife Janet Chamberlin in California 1978.| Source: Getty Images
Mickey worked as a musician, so Rooney and Chamberlin became a couple when he was away for a gig. Chamberlin already had two sons, Mark and Chris, from her previous relationship with script supervisor Lynn Aber, but Rooney was willing to raise them with her.
MICKEY ROONEY DID ALL HE COULD TO HELP JANET'S SONS
When Rooney decided to marry Chamberlin and take on the responsibility of raising her two teenage sons, he was in a pretty bad financial situation.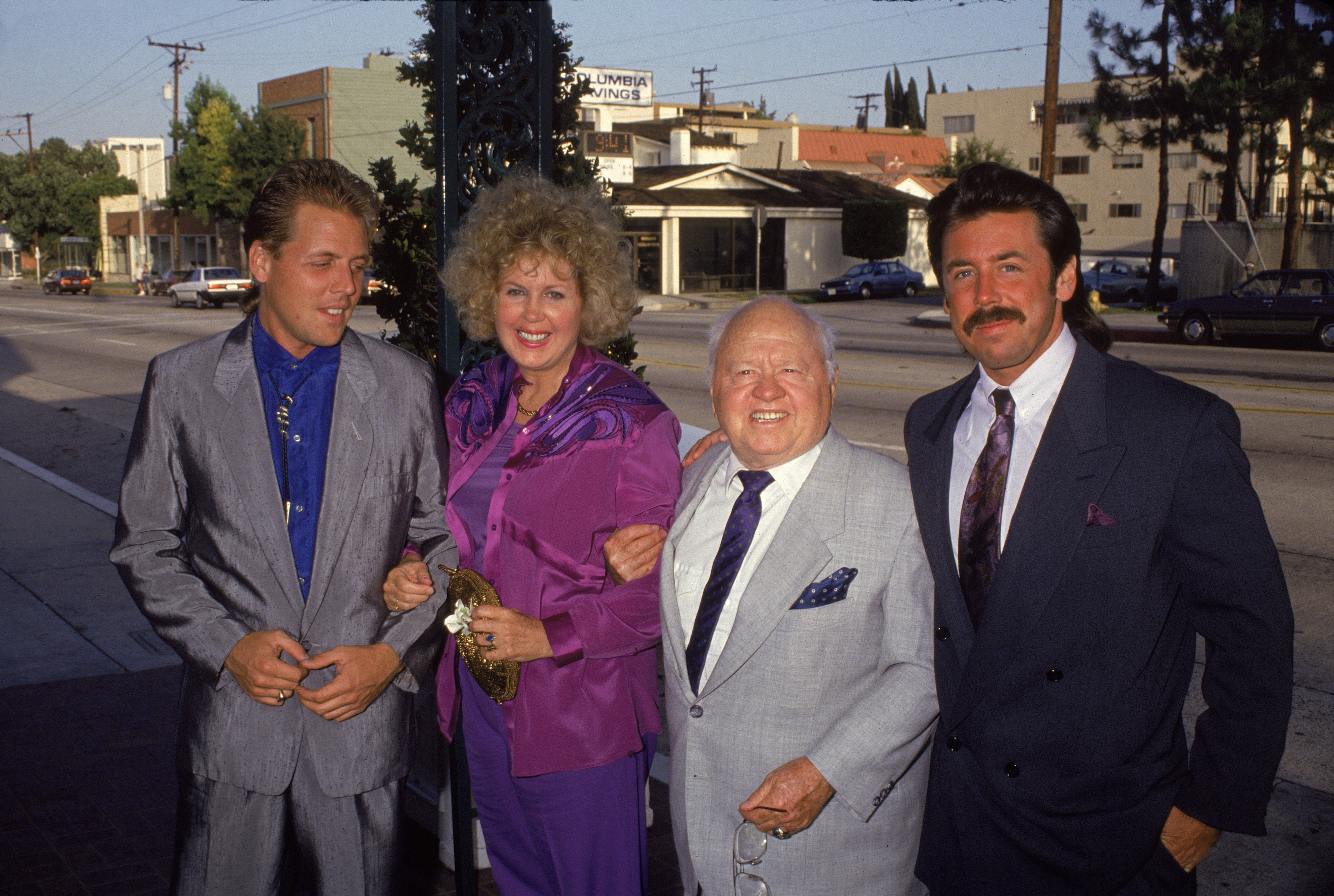 Mickey Rooney, Jane Chamberlin and her sons Chris and Mark | Source: Getty Images
Chris admitted that he and his brother were trouble makers when their mother got together with Rooney. However, the actor was still dedicated to helping them through their struggles.
Eventually, life turned around for the actor. He secured a big part in the film "The Black Stallion" and started to perform on broadway. This had Rooney earning a whopping 65 000 dollars a week.
Life was starting to look better, and Rooney introduced his stepsons to the luxurious life of fame. Mark recalled going out for fancy dinners, horse racing, and playing golf.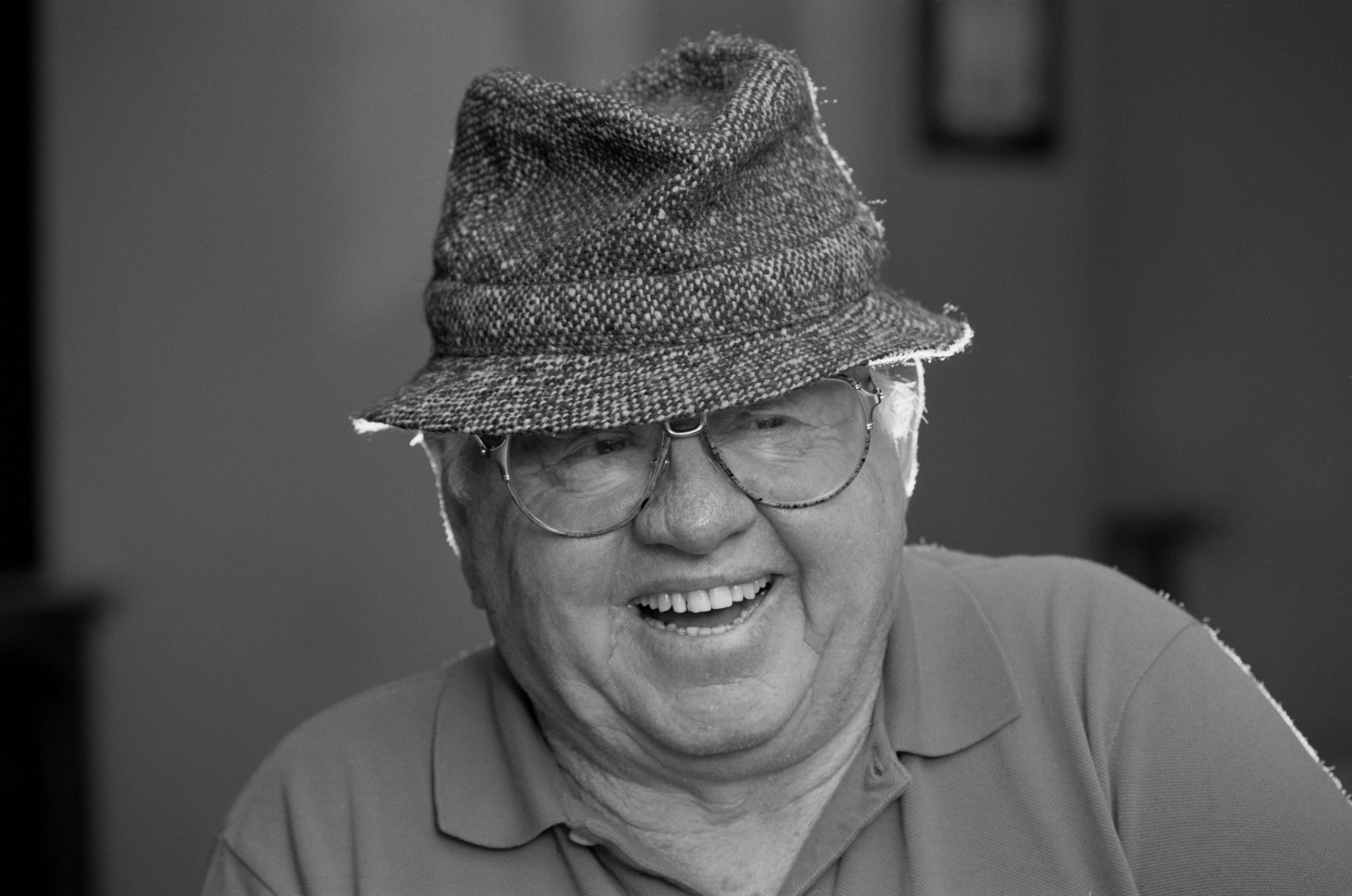 Mickey Rooney photographed in 1988. | Source: Getty Images
Not long after, Chris and Mark started working for Rooney. Chris was his driver, and Mark was the chef. The actor paid for Mark to go to culinary school.
The boys were now grown up, and Chris was the first to get married and move out. He tied the know with Christina, but both Chamberlin's sons struggled with addiction.
Rooney was still there to support his stepsons, he offered to pay for their treatment, and both of them went to a rehabilitation center in Nashville.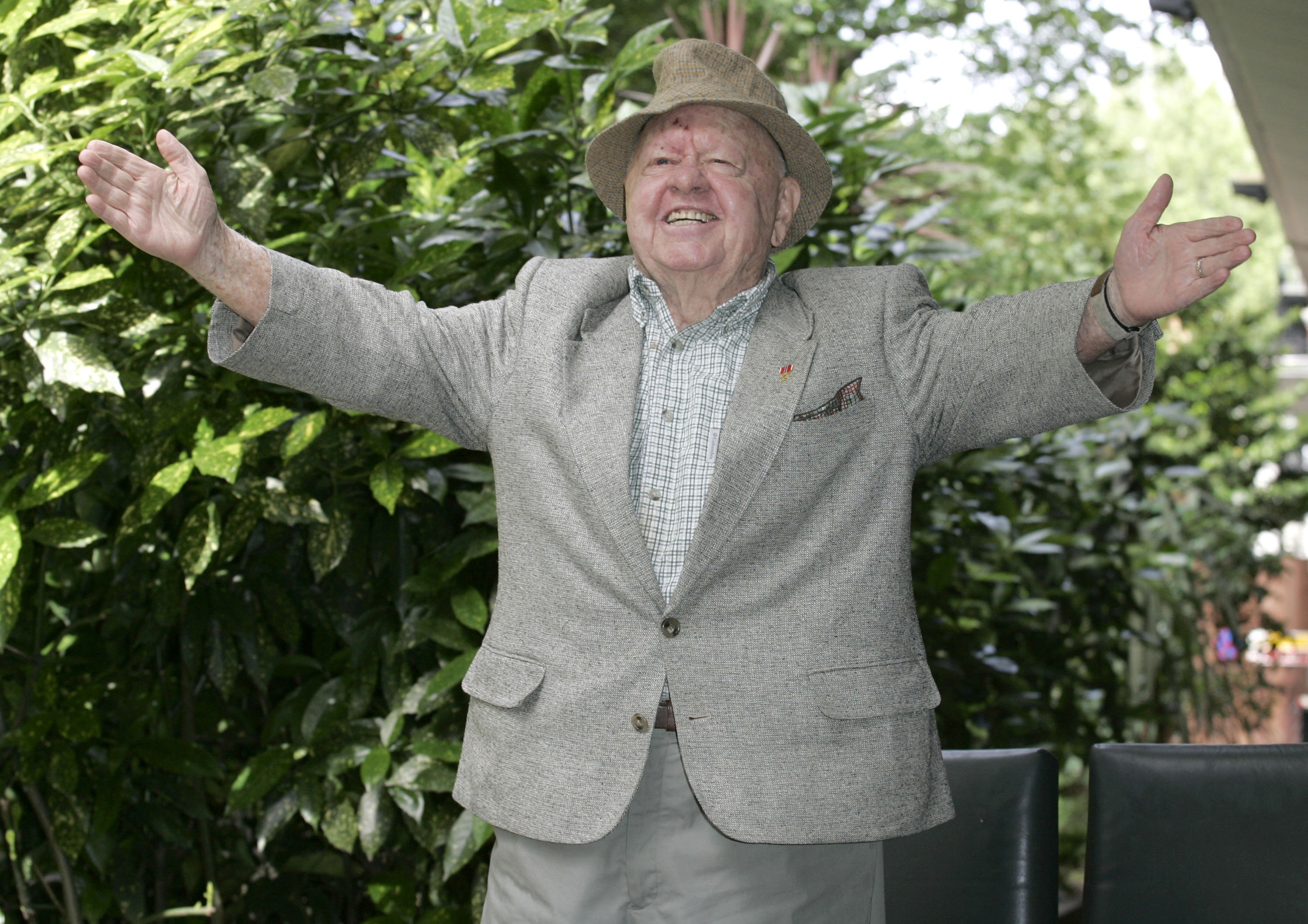 Mickey Rooney in London 2006. | Source; Getty Images
The stepsons were there for a month, and Mark decided to go to an after-care center in Florida. While he was there, Mark said he hardly heard from his mother and brother but stayed in contact with Rooney.
After his rejuvenation time in Florida, Mark got two jobs at a restaurant. While working at one of the restaurants, he met a bookkeeper named Charlene Fevrier. The two started dating and eventually got married.
Mark still did not hear much from his brother and mother, but he said Rooney would always ask him when he was coming home to visit.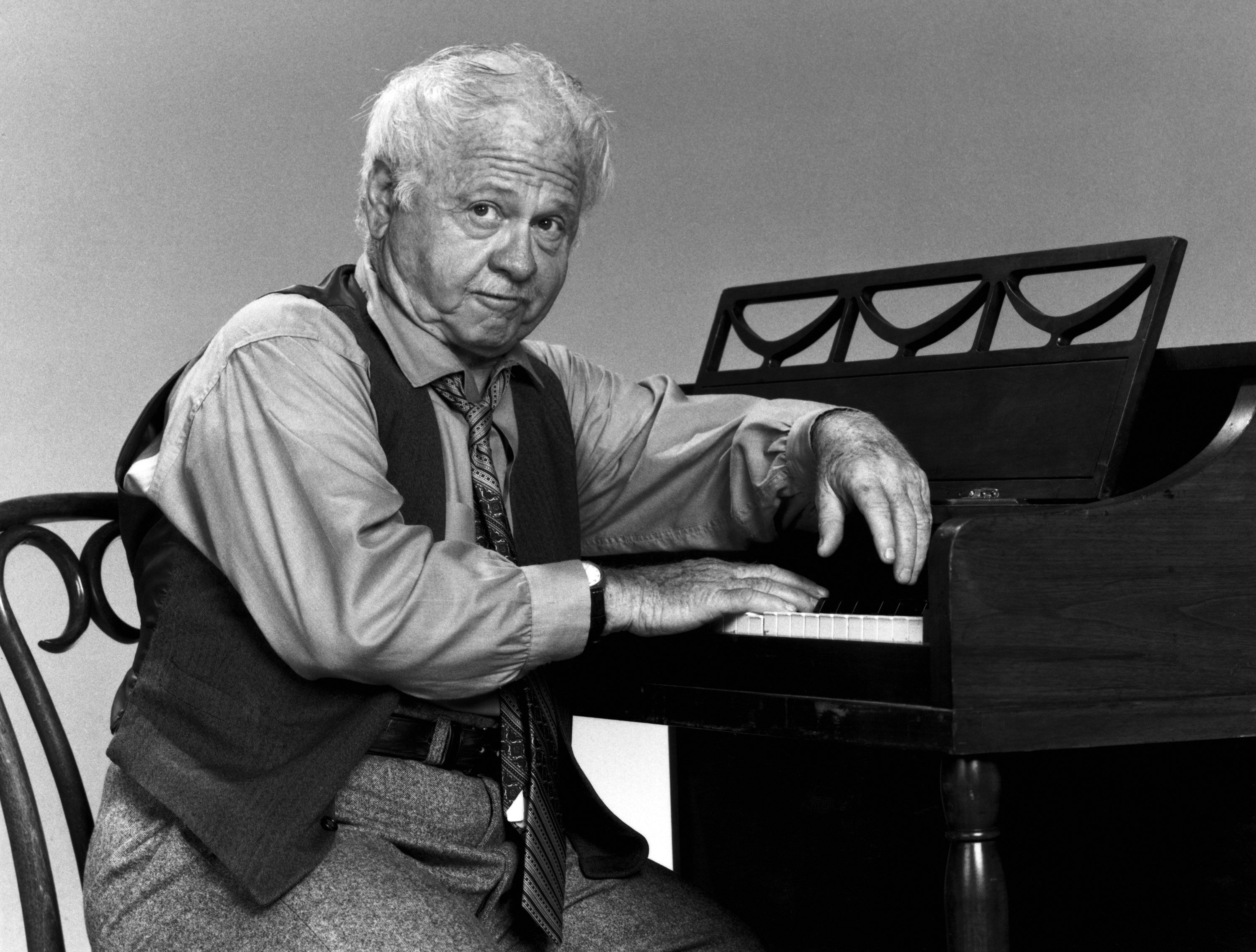 Mickey Rooney in the film "One of the boy" in 1982. | Source; Getty Images
But Mark he wanted to visit, but his financial struggle did not allow him. He claimed Rooney was stopped from giving him the money he needed by Chamberlin.
Augustine and Mark claimed that Chris was the reason behind the actor's bankruptcy in 1996
Eventually, Mark made enough money to sustain himself. He visited his stepfather, but things were not looking good. Mark said he could not believe what he saw; Chris and Chamberlin had taken over Rooney's life.
HOW MICKEY ROONEY'S WIFE AND SON PLANNED TO TAKE HIS FORTUNES
Mark had realized that his mother and brother were abusing Rooney and controlling every aspect of his life.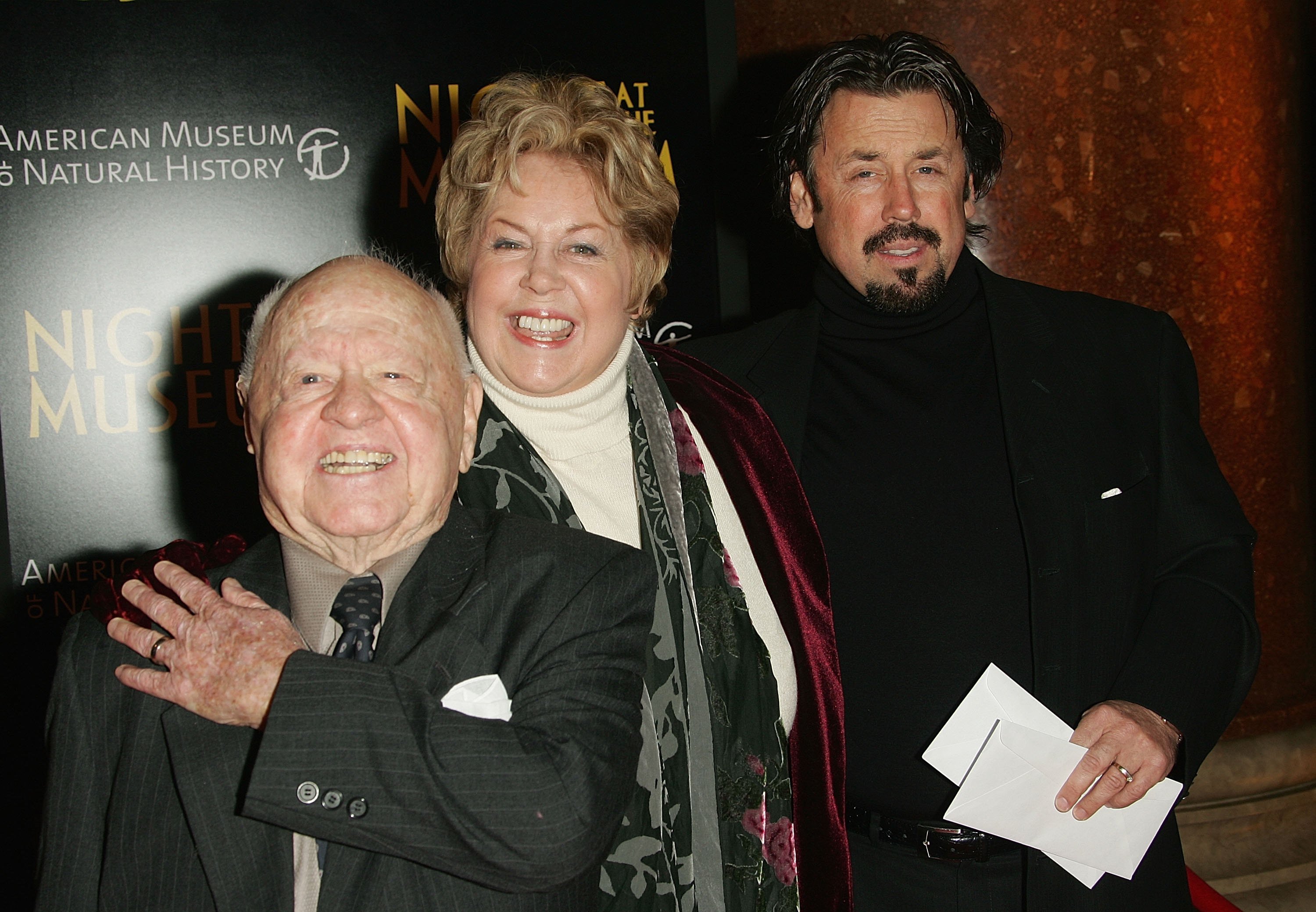 Mickey Rooney, Janet Chamberlin and her son Chris in New York 2006. | Source; Getty Images
He remembered when Rooney broke down in Australia while filming "Babe: A pig in the City." The actor has been prescribed heavy psychological medication, and Mark recalled his mother saying;
"I have to keep him high to be on stage, and I have to keep him quiet and subdued when he's at home."
However, Chamberlin denied ever saying that. But there are more testimonies from Mark, his wife, and Rooney's attorney Michael Augustine, that claim Chris and Chamberlin were plotting to take over the actor's fortunes.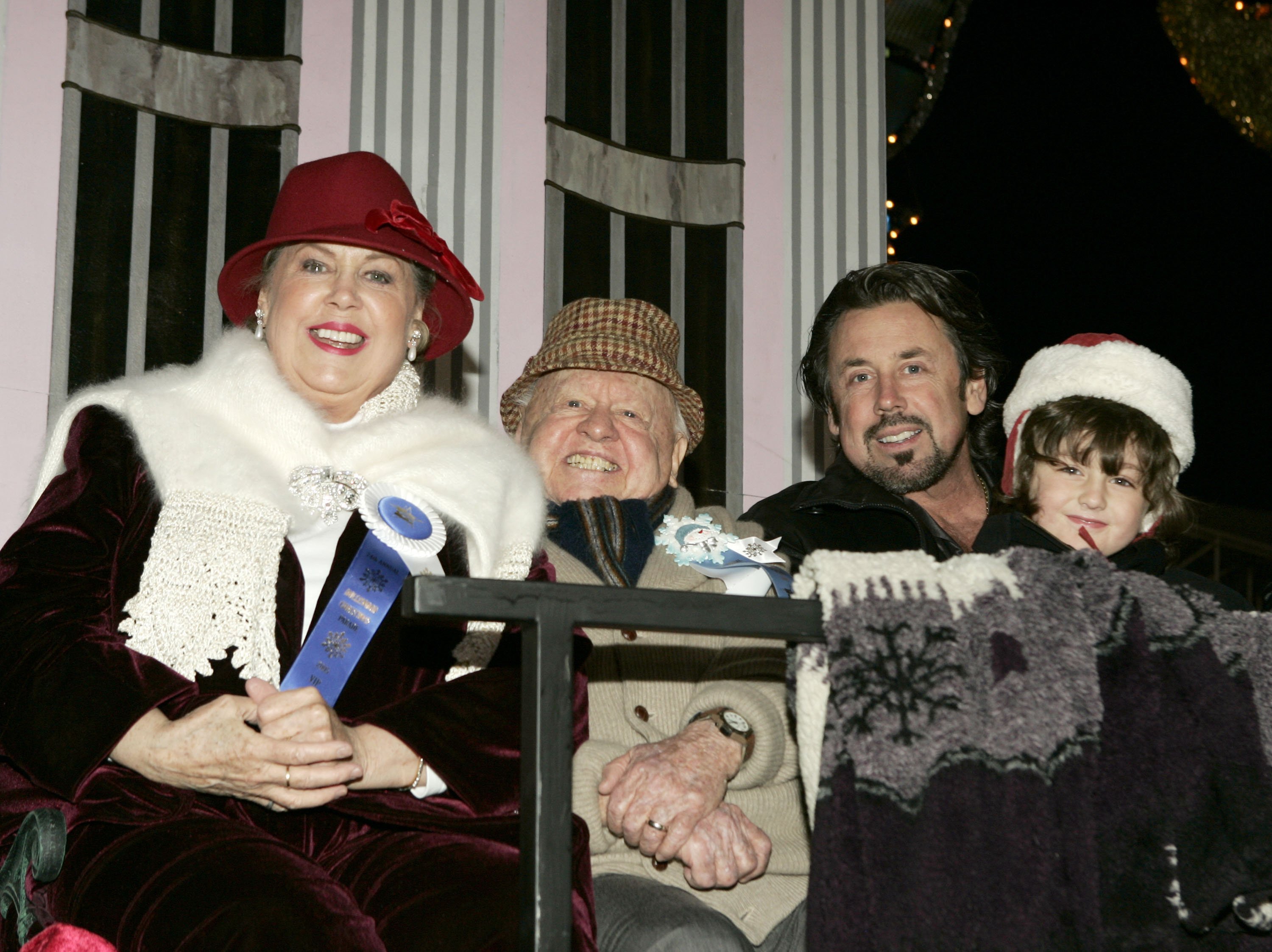 Mickey Rooney, Janet Chamberlin and Chris in Hollywood 2005. | Source: Getty Images
Augustine and Mark claimed that Chris was the reason behind the actor's bankruptcy in 1996. According to his attorney and Mark, Chris told Rooney he was so spent out he had lost his pensions from SAG, AFTRA, and Actors Equity.
But just like his mother, Chris denied all allegations of mistreating or exploiting his stepfather. Mark remembered another incident of Chris trying to get his hands on Roney's money.
It was in Branson where Chris had booked Rooney and Chamberlin a gig. Mark said his brother was pursuing Rooney to move out of his beautiful home and into Chris' rental home in Westlake village.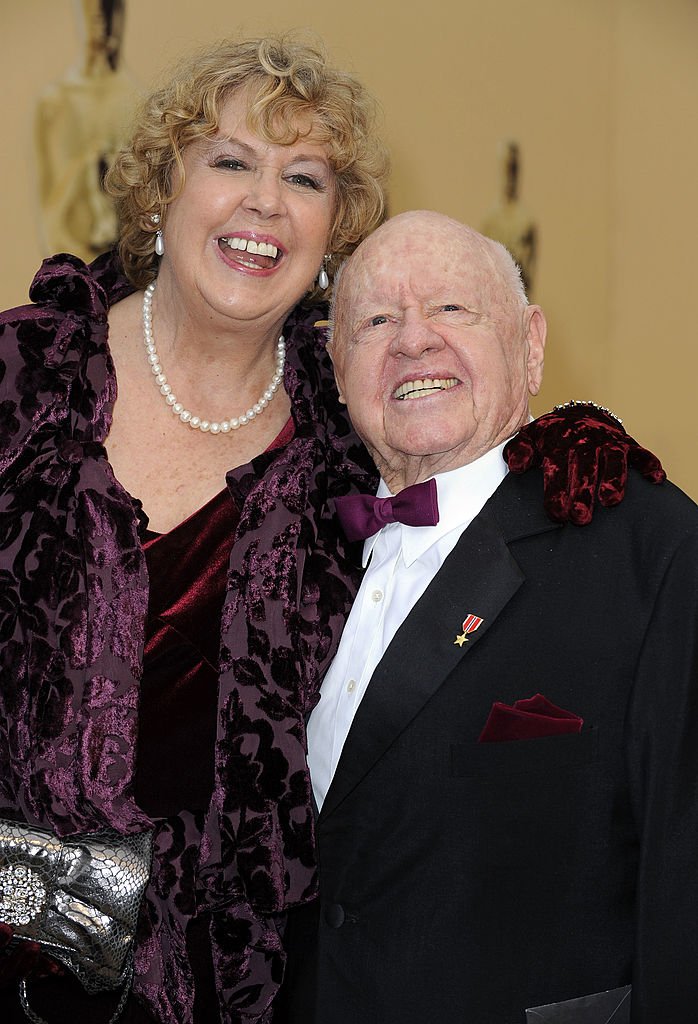 Mickey Roone and Janet Chamberlin in Los Angeles 2009. | Source: Getty Images
Chris forced Rooney to sign papers and said they would be gone for two months. When Rooney refused to sign them, Mark recalled his brother saying, "'Just sign it, come on, sign it!' with a few cuss words mixed in.
Chris had already talked Rooney into adding him as the second account holder. He worked as his manager and owned 49% of Rooney's production company.
The situation kept getting worse and even caught the attention of Rooney's biological children, Kelly and Kerry. The Rooney daughters tried to file a complaint against Chamberlin and Chris.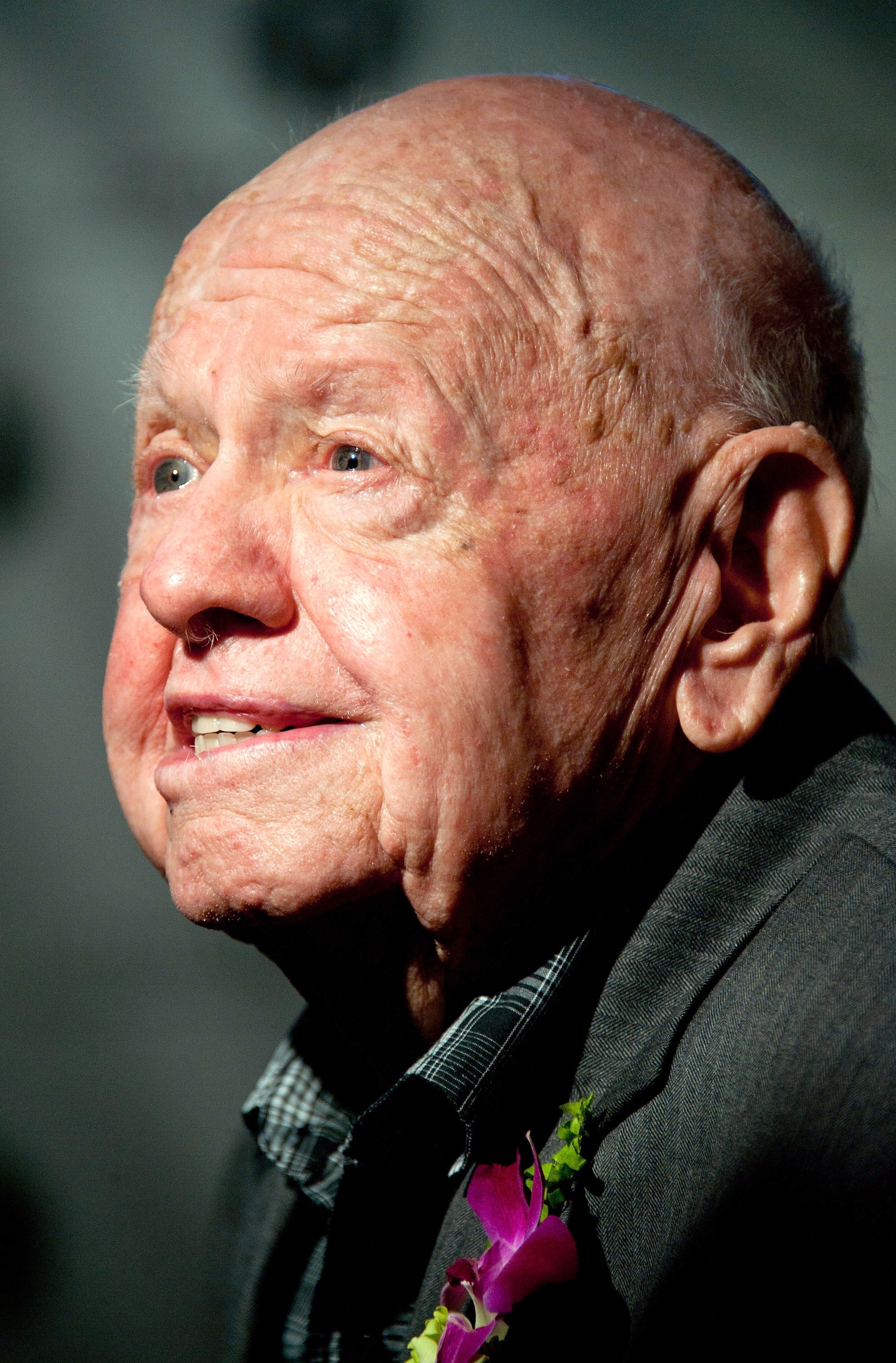 Mickey Rooney in Los Angeles 2012 | Source: Getty Images
Kerry and Kelly even said Chamberlin confessed to physically assaulting their father. However, there was nothing the attorney could do about the complaint unless Rooney filed one, which he refused to do.
MICKEY ROONEY WAS TAKEN CARE OF BY HIS STEP, SON MARK LAST DAYS
During his last days, Rooney had his stepson Mark by his side. Mark had been trying to save his stepfather from the abuse of his mother and brother.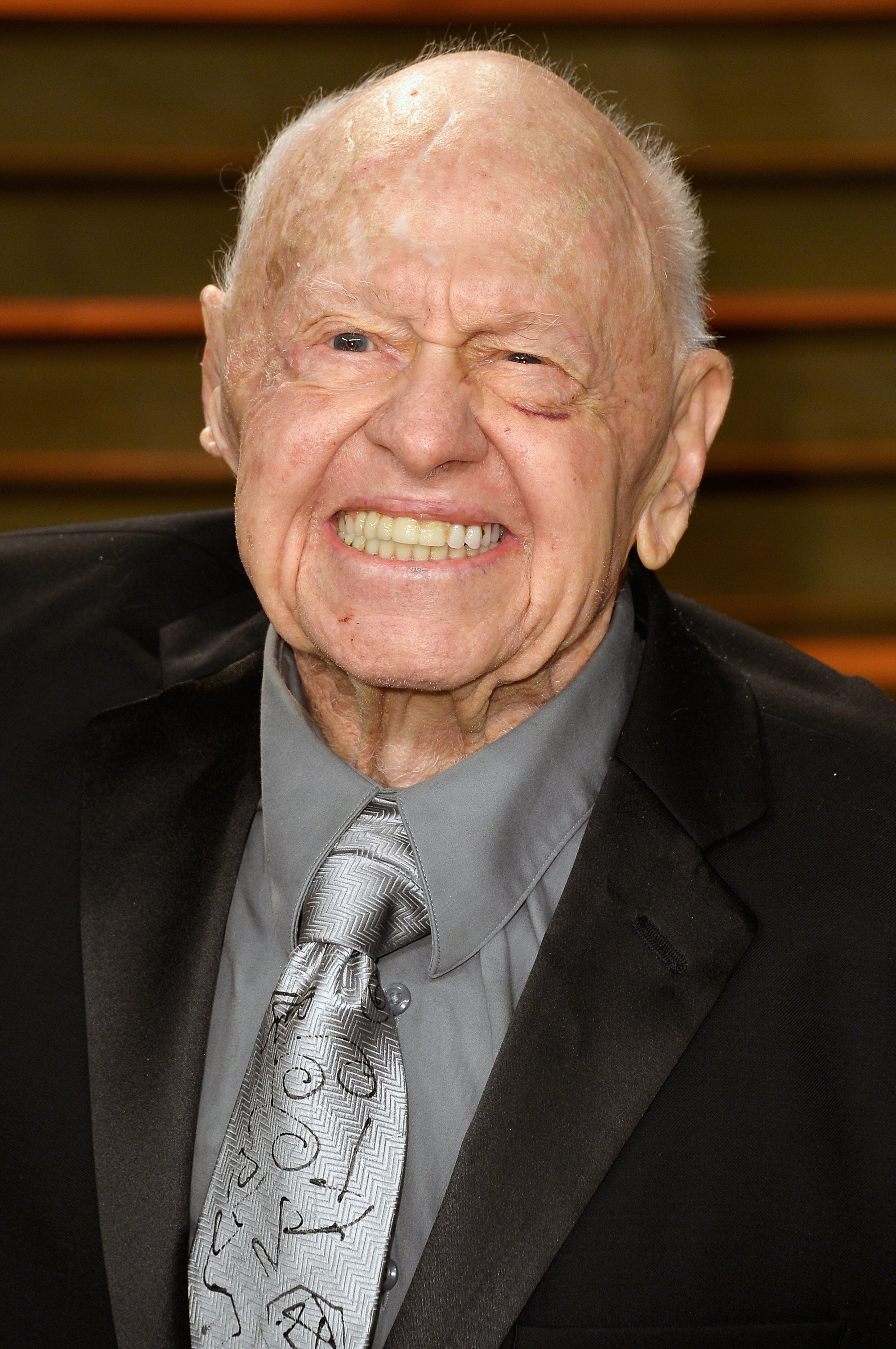 Mickey Rooney in Hollywood 2014. | Source: Getty Images
In 2006 Mark and Charlene moved in with Rooney and Chamberlin after the actor had begged them for help. Mark and Charlene were the ones that took care of Rooney when he was sick on his death bed.
The couple even took on some of Rooney's medical expenses because he could not afford them anymore. Augustine also recalled when he had to give them "$50 or $100 just for them to have something to eat."
Rooney died at 93, and a month before his passing, he signed his will and left his entire estate worth $18,000 to his stepson Mark.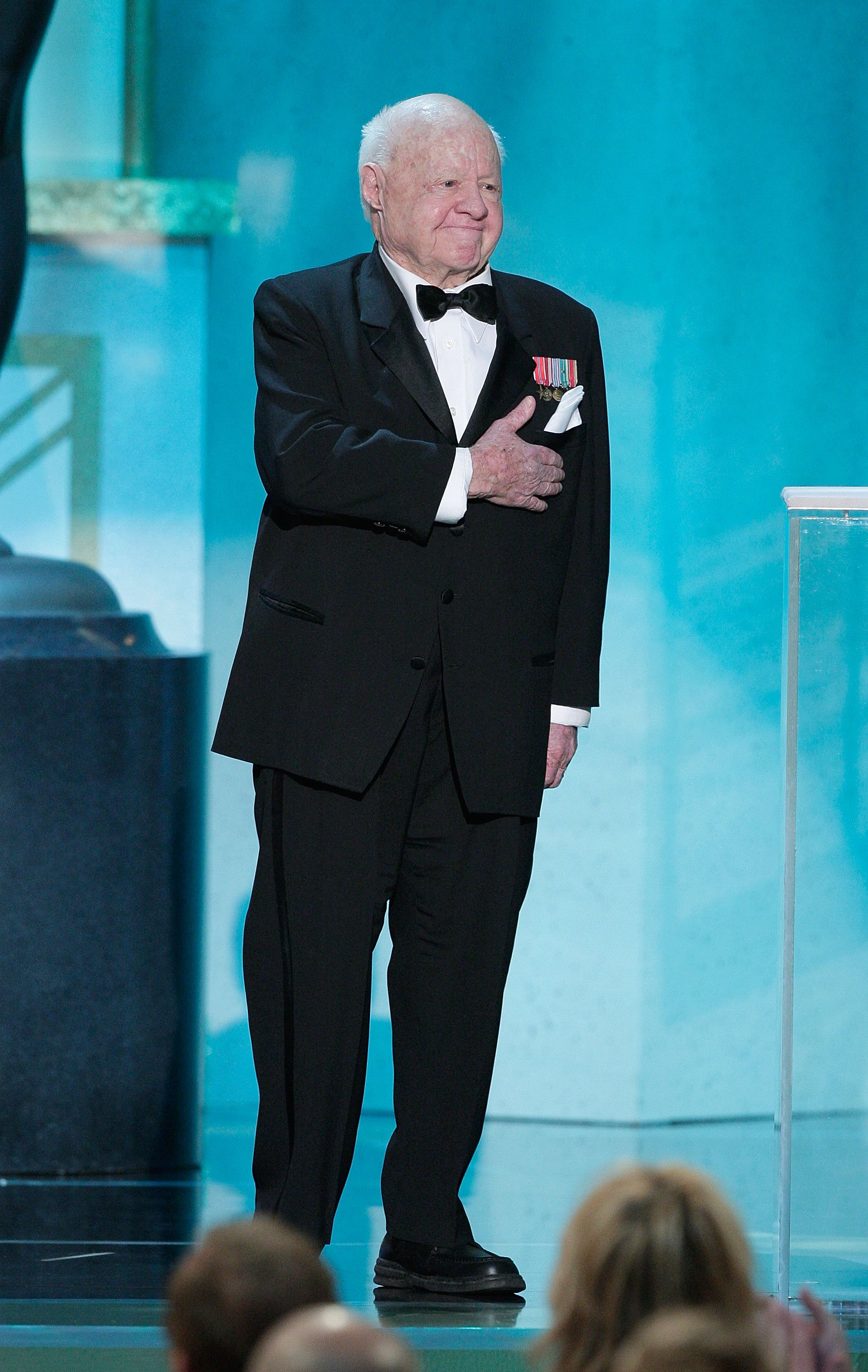 Mickey Rooney in Los Angeles 2008.| Source: Getty Images
The actor left his eight wives and biological children with no inheritance. Augustine said Rooney felt that his children were in better financial situations than Mark, who had been there for him at his most vulnerable time.
In 2011, Chirs and his wife Christine admitted to taking 1.6million from Rooney in an attempt to rebuild his fortune.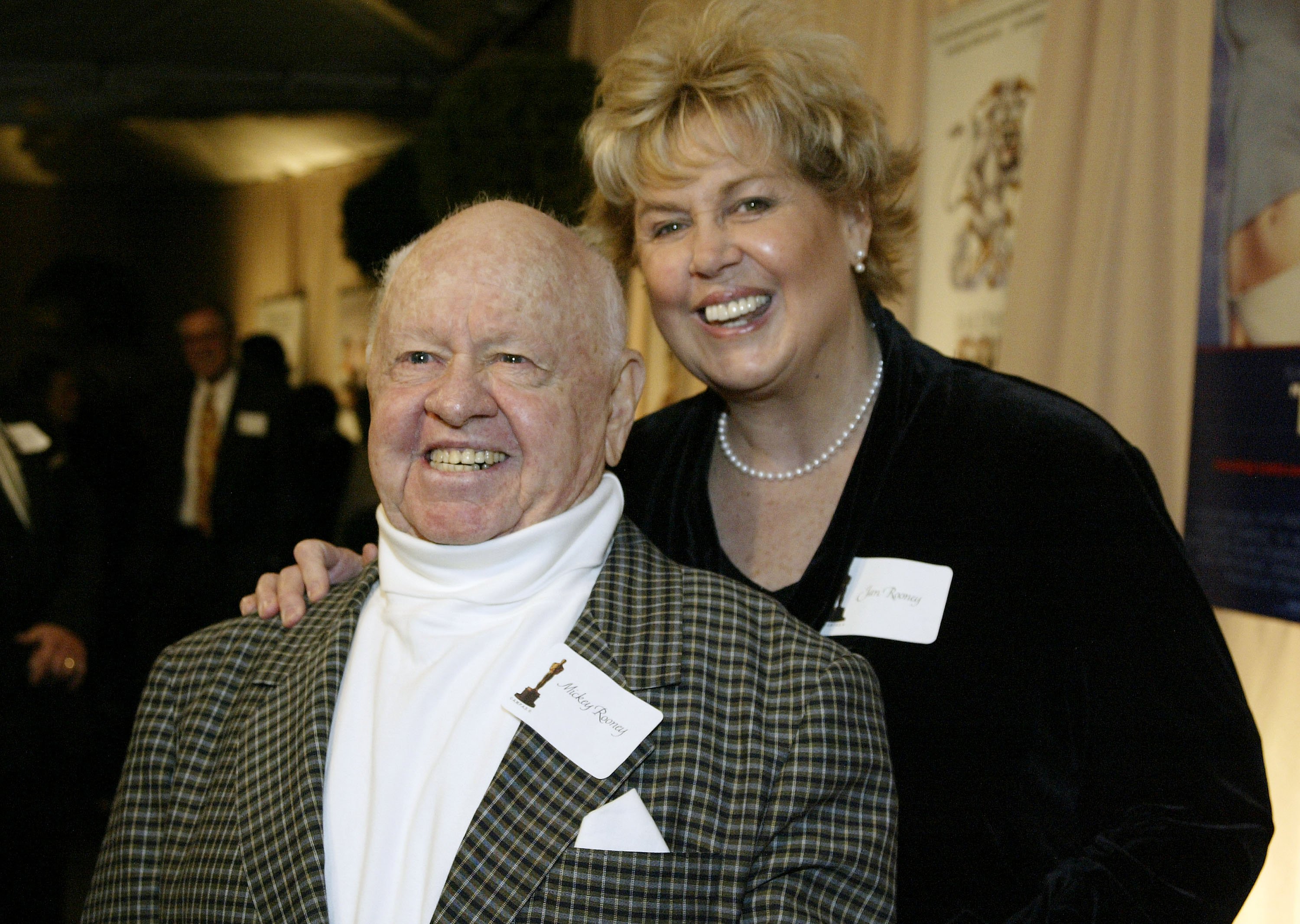 Mickey Rooney and Janet Chamberlin in Hollywood 2004.| Source: Getty Images
On the other side, Chamberlain received her late husband's social security benefits and some of the pension from his former agreement.
An actor with a career as long as nine decades usually has an estate worth millions, but despite what has happened to Rooney, he will always be remembered for being an iconic actor with the longest-standing career in Hollywood.
Please fill in your e-mail so we can share with you our top stories!
news.AmoMama.com does not support or promote any kind of violence, self-harm, or abusive behavior. We raise awareness about these issues to help potential victims seek professional counseling and prevent anyone from getting hurt. news.AmoMama.com speaks out against the above mentioned and news.AmoMama.com advocates for a healthy discussion about the instances of violence, abuse, sexual misconduct, animal cruelty, abuse etc. that benefits the victims. We also encourage everyone to report any crime incident they witness as soon as possible.