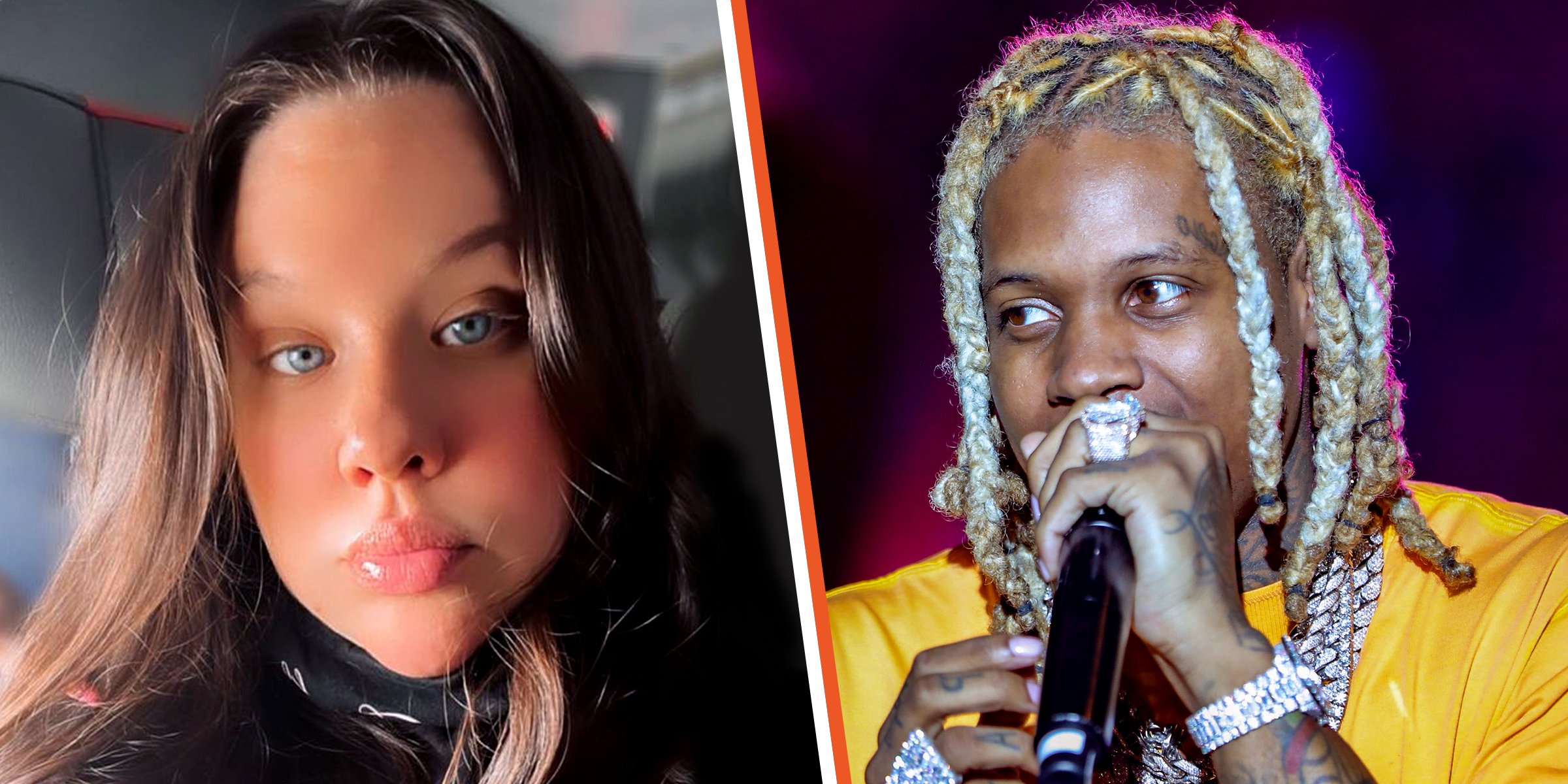 Instagram/thereal_nikkic_1 | Getty Images
Nicole Covone Went from Love to Scandal with Lil Durk - Who Is the Rapper's Ex-wife?

Nicole Covone is Lil Durk's high school sweetheart and first wife. Although they separated shortly after having their second child, Covone has made the best of her life while balancing her career as a CEO.
Nicole Covone is the mother of Lil Durk's two eldest children. The American rapper was born Derrick Banks but chose the moniker as his stage name.
Covone and Banks were high school sweethearts, starting their romantic relationship long before the musician was famous.
Although they eventually got married and had kids, Banks' infidelity that resulted in him fathering a child caused their separation.
WHO IS NICOLE COVONE?
Covone, born on April 25, making her a Taurus, grew up in Chicago, Illinois. She is a businesswoman, standing as the owner and CEO of The Credit Clique.
Her company prides itself on aiming to "provide industry-leading credit repair and top-of-the-line customer service to help consumers build a strong financial foundation and achieve their credit goals." Credit Clique provides credit consultations and tax services, among others.
Although busy running a company, Covone also seems to be focused on her children. As seen on her social media, Covone enjoys spending quality time with her kids and documenting memorable moments with them through photos and videos.
NICOLE COVONE AND LIL DURK'S RELATIONSHIP
Covone and Durk began their romance in 2008 at 16 years old. In 2011, they welcomed a son, Angelo, followed by a daughter, Bella, two years later. Their romance's timeline varies among news outlets, including some claiming they tied the knot in 2011.
Like Covone, their daughter, Bella, is following in her mother's footsteps as a businesswoman and entrepreneur. She is the CEO of a company, Bella B Beauty, that sells bags for young girls, which they claim are "vegan and cruelty-free everyday products."
Covone was proud of her daughter's achievement and even shared her sentiments on Instagram. She wrote:
"[...] Proud would be an understatement. I'm just grateful I'm in a place to be able to teach her the importance of Financial freedom and to assist her on how to become her own boss setting my kids up for the future is one of my main goals."
Apart from Bella's success, Covone also shares the love her kids have for each other on social media. Often, Bella and Angelo appear together on Instagram, enjoying their bonding moments.
NICOLE COVONE WENT FROM LOVE TO SCANDAL WITH LIL DURK
Although once a happy family with the kids, Covone and Banks eventually separated after having marital problems. While Covone was pregnant with their daughter, her husband was arrested and jailed for firearm possession.
To add to their challenges, Banks became a third-time father after Bella's birth, when his son Zayden was born. He tried to keep his mistress' name out of the press, but his wife could not forget what he had done.
Because of his lying and cheating, Covone divorced her husband months after giving birth. An online feud followed their separation in 2016 as Banks revealed that he wanted complete custody of their kids.
Although he acknowledged that his children's mothers were great, Covone did not take her ex-husband's comments lightly. She said that raising children takes more than just shelling out money. It also requires dedication, sacrifice, and patience.
Despite their parents not getting along, Banks has a good relationship with his kids, as seen on his social media posts, and tributes to them on special occasions. He also tries to be a good father to his kids by providing them with necessities, among other things.
WHO IS NICOLE COVONE'S EX, LIL DURK?
Born on October 19, 1992, Banks was raised in Chicago's south side, Englewood, and started his music career in August 2011. After distributing mixed tapes, he released his debut album, "Remember My Name," in 2015, with tracks that featured King Popo, Logic, and Jeremih.
The following year, he released an LP, "2X," with Yo Gotti, Young Thug, and DeJ Loaf as guests. His fourth studio album came in 2019, titled "Love Songs 4 the Streets 2," and had tracks that featured Nicki Minaj, 21 Savage, and Meek Mill.
The release made it to the Top Five in the charts. Things have been going well for the rapper, such that his 2021 collaboration with Lil Baby topped the Billboard 200. The same year, he appeared in Kanye West's "Donda" album and Drake's "Certified Lover Boy."
He was also featured on Drake's "Laugh Now Cry Later," which was nominated for two Grammy Awards: Best Melodic Rap Performance and Best Rap Song.
Bank's collaborative album, "The Voice of the Heroes," and his 2022 album "7220" also hit number one on the music charts.
Beyond his career, Banks is a proud father to six children, including Angelo, Bella, and Zayden. In 2014, Banks welcomed his fourth child, Du'mier Banks, with an undisclosed lover. He later welcomed Skyler Banks with speculation that Tameka Kute is the mom.
In 2018, he had another child, Willow Banks, with his fiancee, India Royale. Banks proposed to Royale in front of the massive United Center crowd in their hometown for a 107.5 WGCI Big Jam event.
The memorable moment was documented by many in attendance and quickly circulated on the internet after. Many of Banks' fans were also happy to have him finally find the woman he would love forever.
Please fill in your e-mail so we can share with you our top stories!