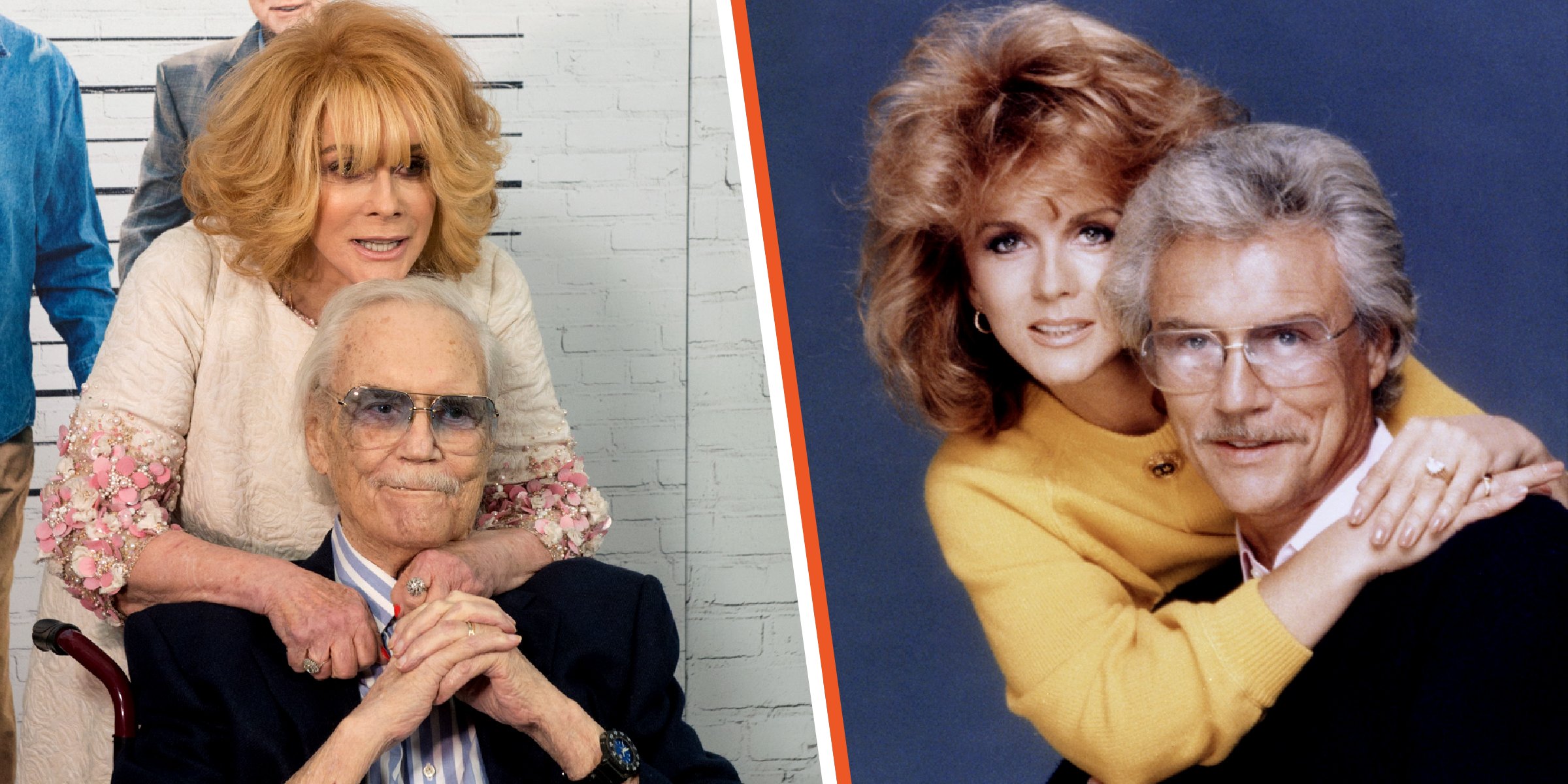 Getty Images
Ann-Margret Infused Stepkids with 'Scandinavian Values' after Trying to Conceive for 13 Years with Spouse

Ann-Margret performed with unbridled intensity and became a household name for her sex appeal and also for being a serious dramatic actress. And even though the actress struggled to have children following her marriage to her husband, Roger Smith, she was a terrific stepmom to his children.
Ann-Margret garnered a cult-like following during her time for roles in hit films such as "State Fair" and "Viva Las Vegas.". Born in Sweden in 1941, she became an entertainer early in life. She pursued dance lessons and caught her big break in 1960 when comedian George Burns hired her for his Las Vegas act.
The actress released her first album in 1961, titled "And Here She Is ... Ann-Margret," followed by numerous film roles that saw her win awards and get nominated for many more.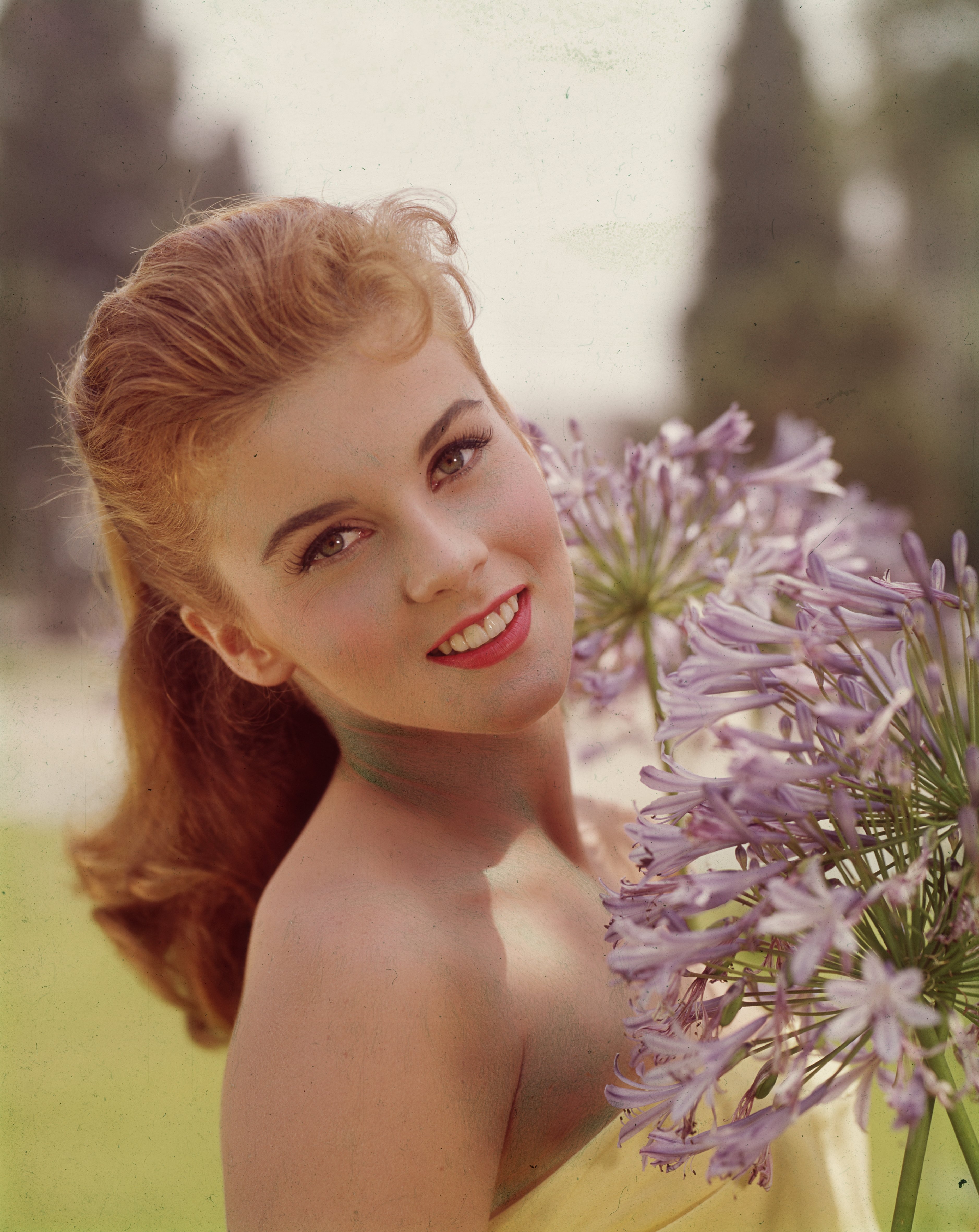 A portrait of actor Ann-Margret posing next to lavender flowers, circa 1960 | Source: Getty Images
She had dance moves, seductive curves, and acting prowess that attracted the attention of fans who adored and praised her in equal measure. But that was not all — she could sing, and many would describe her strong voice as one of an angel.
In 1964, she starred alongside crooner Elvis Presley in the musical "Viva Las Vegas," which began one of Hollywood's most talked about romances.
Elvis played a guy named Lucky while she played Rusty, and during filming, Ann-Margret recognized their shared interests, such as their love for privacy and family. They also shared a firm belief in God and a common love of Harley motorcycles, black leather, and performing.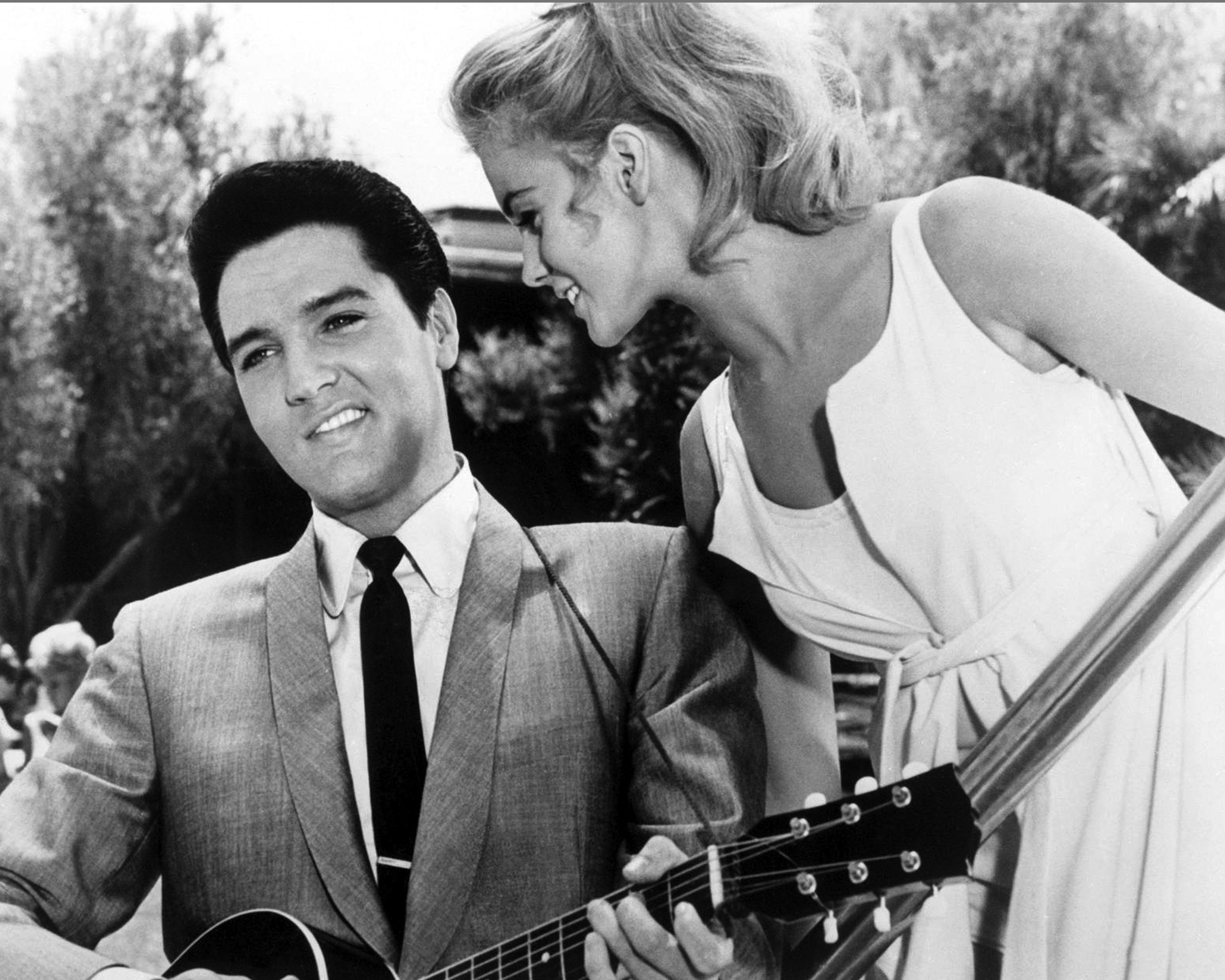 Swedish-American actress Ann-Margret with Elvis Presley (1935 - 1977) in the musical film 'Viva Las Vegas', directed by George Sidney, 1964. | Source: Getty Images
Their connection was so apparent that somebody on the set referred to her as a "female Elvis." She recalled how compatible they were and explained knowing Presley as having discovered a long-lost relative, a soul mate. She would explain:
"We talked about marriage. We were so alike, so compatible. Elvis didn't like strong, aggressive women, and I posed no threat there."
Their whirlwind romance lasted a year, but eventually, the pair began drifting apart. However, they stayed in touch and their friendship continued until Presley's demise in 1977.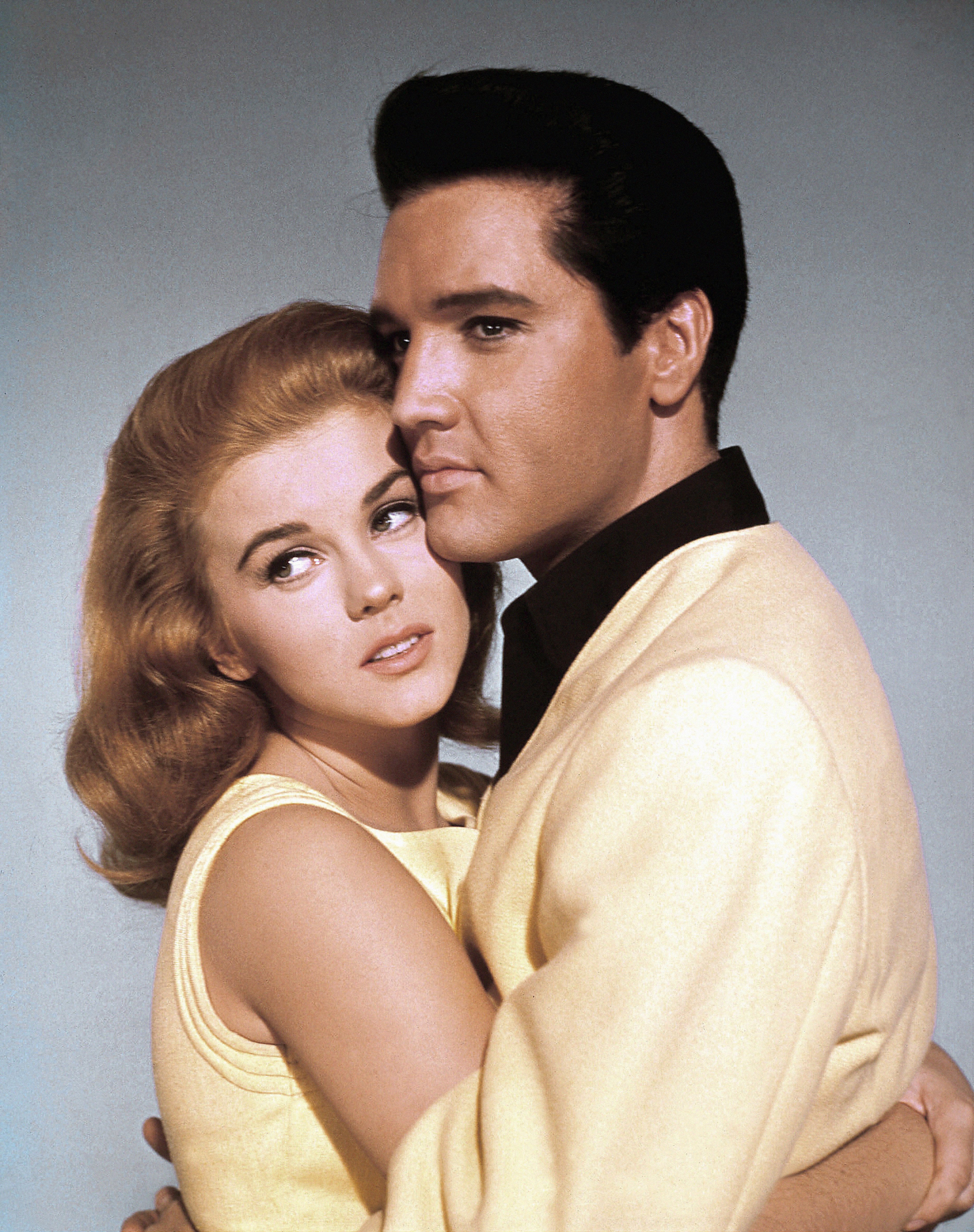 Swedish-American actress, singer and dancer Ann-Margret and American singer, actor and icon Elvis Presley promoting the movie Viva Las Vegas, directed and produced by George Sidney. | Source: Getty Images
Even though everyone rooted for something more between Presley and the "Bye, Bye Birdie" songstress, she would eventually find love with another man with whom she hoped to start a family.
FINDING LOVE WITH ROGER SMITH
Ann-Margret and film actor, producer, and screenwriter Roger Smith first met in 1961 when she made her debut in "Pocketfuls of Miracles." They became acquaintances but nothing more became of them until they met for the second time in 1966.
Reports claim that Smith invited Ann-Margret to one of his performances in a nightclub in San Francisco, followed by a series of luxurious dates. Initially, Smith was in awe of how disinterested the young beauty was in him, as he was used to ladies swooning over him.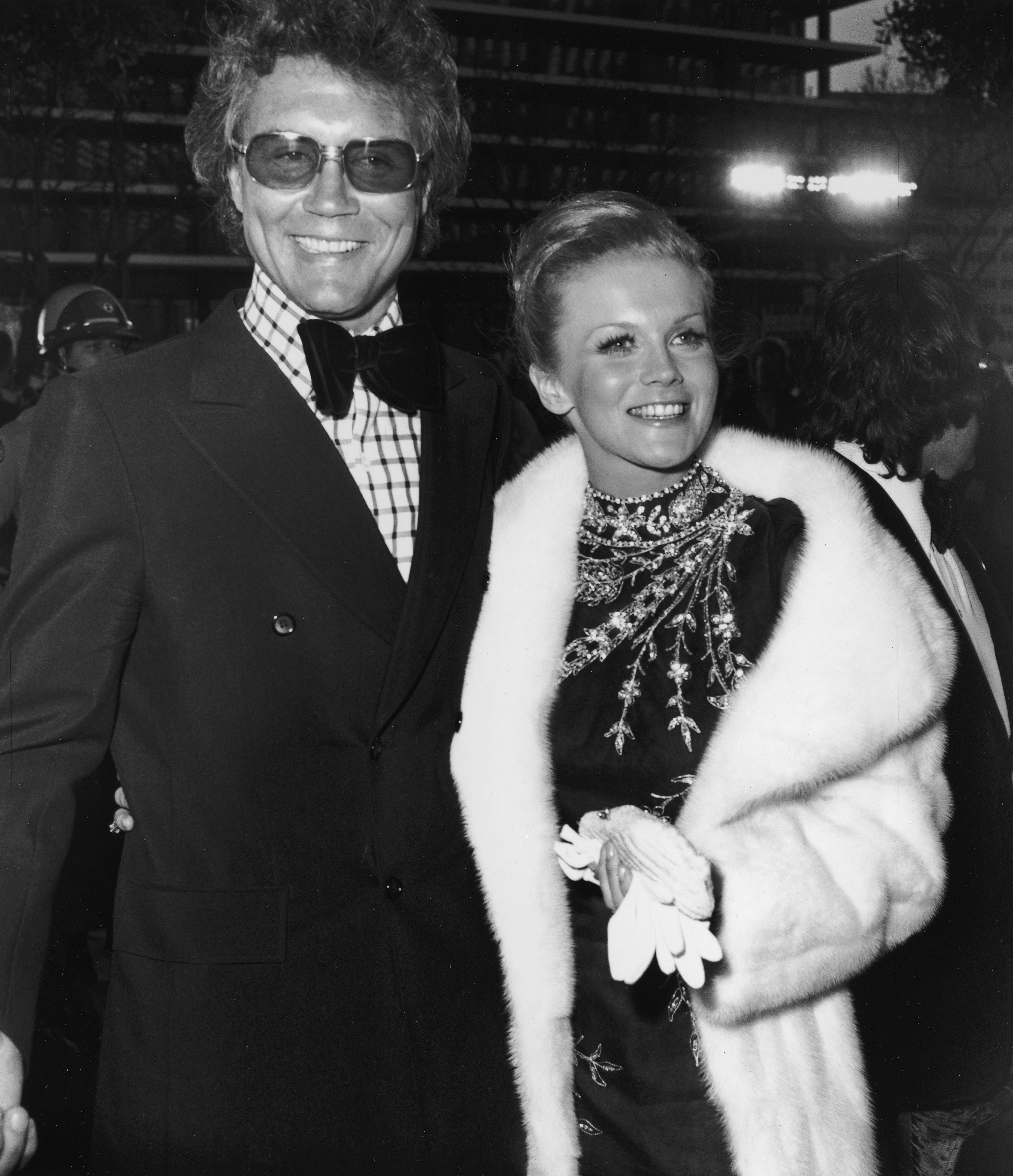 Swedish-born actor Ann-Margret and her husband, American actor Roger Smith, smile at the 44th Annual Academy Awards, Dorothy Chandler Pavilion, L.A. County Music Center, Los Angeles, California on April 10 1972 | Source: Getty Images
On the other hand, the "Love Rush" singer was in no rush to find love, but once she started dating Smith, she soon found herself caught up in a bond that seemed unbreakable with Smith.
The love birds walked down the aisle in a civil ceremony after dating for a year. The "I Wanna Be Loved" singer told the New York Times of their romance, as Closer Weekly reports:
"The man that I married is the man I knew I was going to marry on the third date."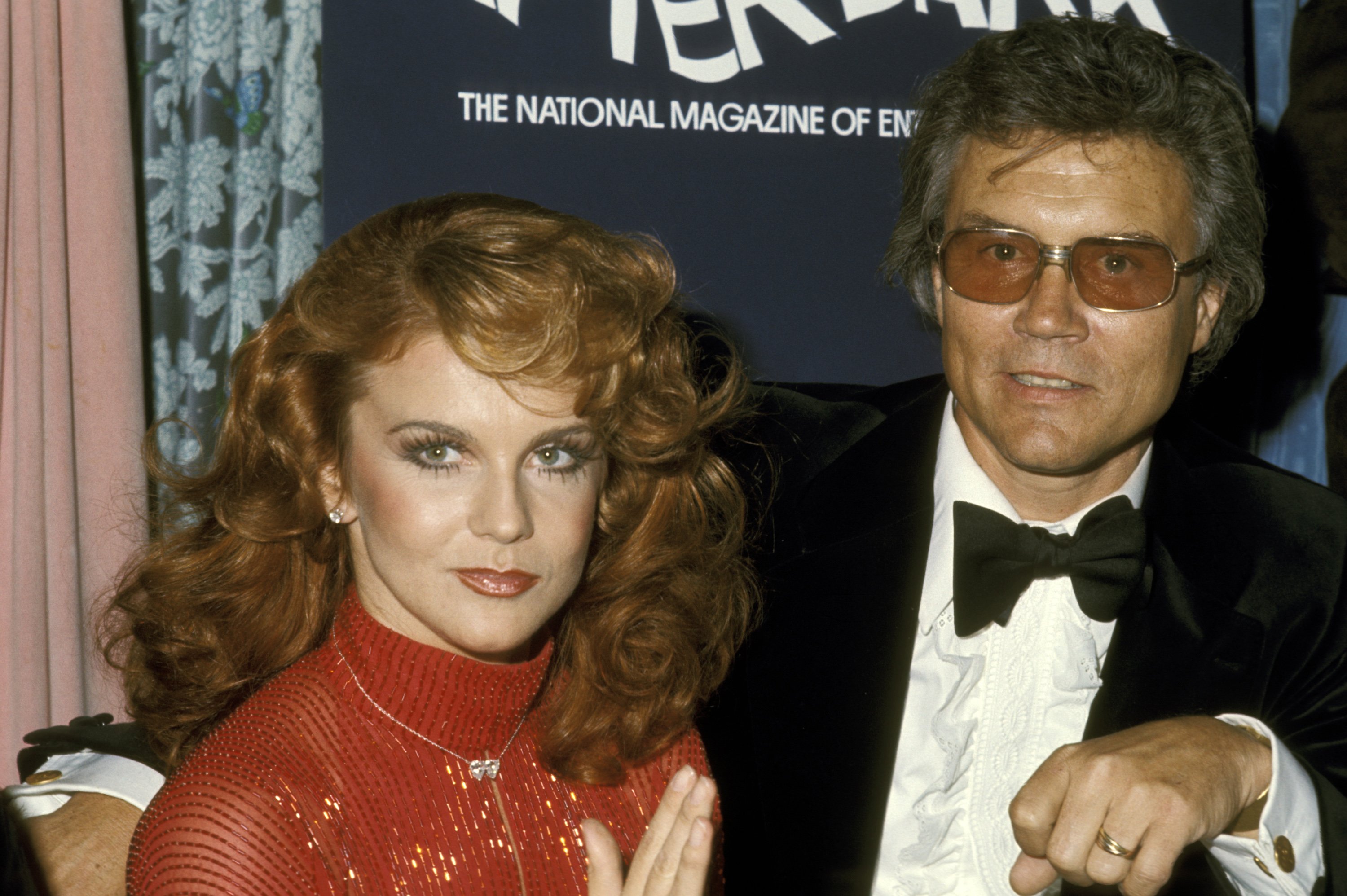 Ann-Margret and Husband Roger Smith during After Dark Ruby Awards - March 17, 1975 at Waldorf Astoria Hotel in New York City, New York, United States. | Source: Getty Images
Her marriage to Smith also came with the extra blessings of step-kids. Before marrying Ann-Margret, the "Mister Roberts" alum was married twice and was a father to three children, Tracey, Jordan, and Dallas from his first marriage to Victoria Shaw.
And even though she loved being the doting stepmother that she was, Ann-Margret also knew she wanted her own kids with her husband. Soon after marriage, they began trying for little ones, but it did not seem to bear fruit.
For 13 years, the pair kept hopes up that they would soon become parents, and the actress even revealed that they had been trying all methods to conceive.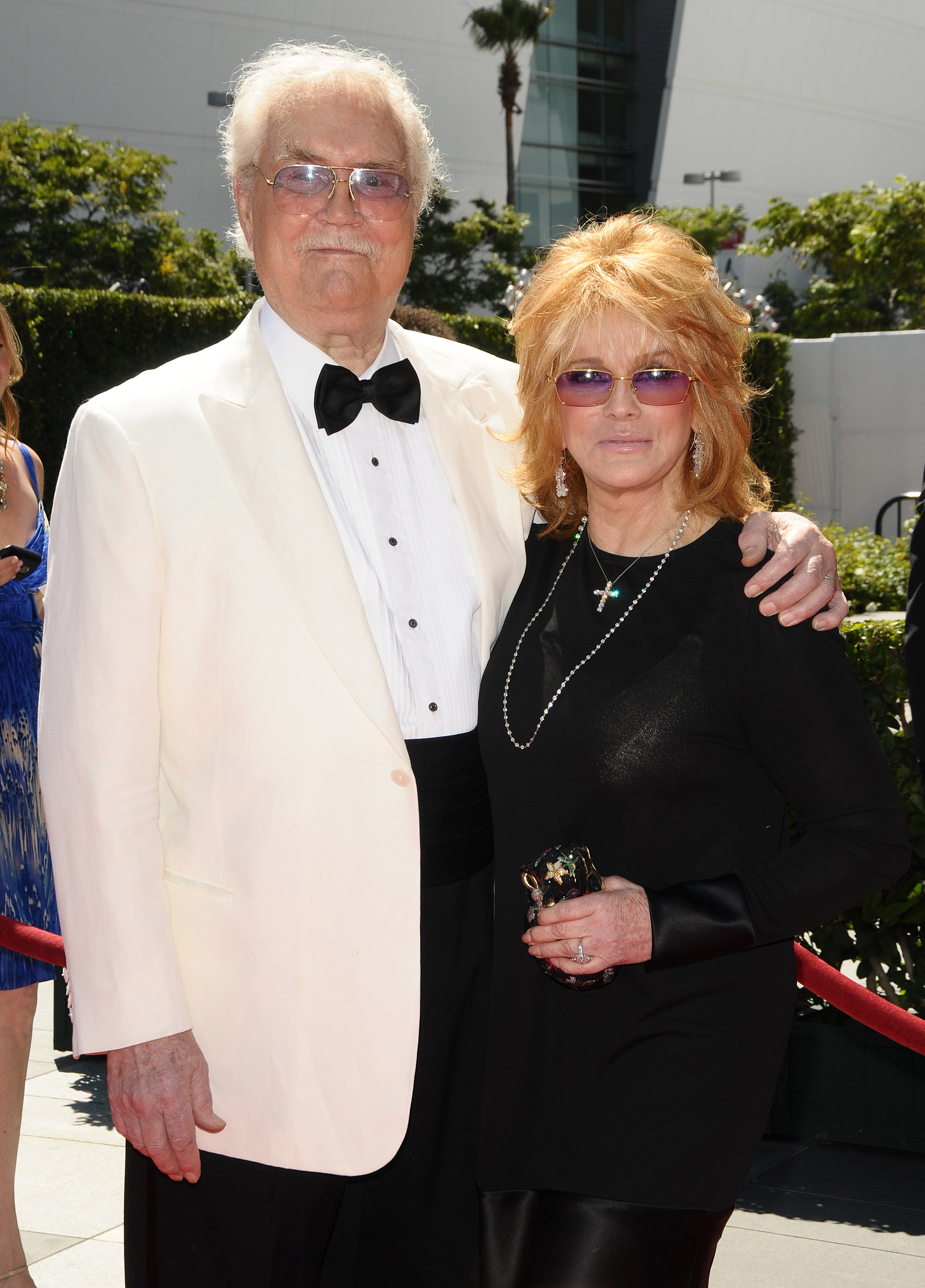 Actor Roger Smith and actress Ann-Margret attend the 2010 Creative Arts Emmy Awards at Nokia Plaza L.A. LIVE on August 21, 2010 in Los Angeles, California. | Source: Getty Images
She disclosed she had tried a fertility pump and a still-experimental device that injected a hormone into her stomach to aid ovulation. Eventually, when nothing appeared to be happening, she decided she had had it with the hormone-induced situations and gave up, saying:
"The point is, if I am meant to have a child, I will have one. Whatever my higher power feels is right for me, I will accept."
THE WICKED STEPMOTHER OF THE WEST
Not many stepmother-stepchildren stories end well, a narrative that has unfortunately been accepted since time immemorial. Ann-Margret chose to be different.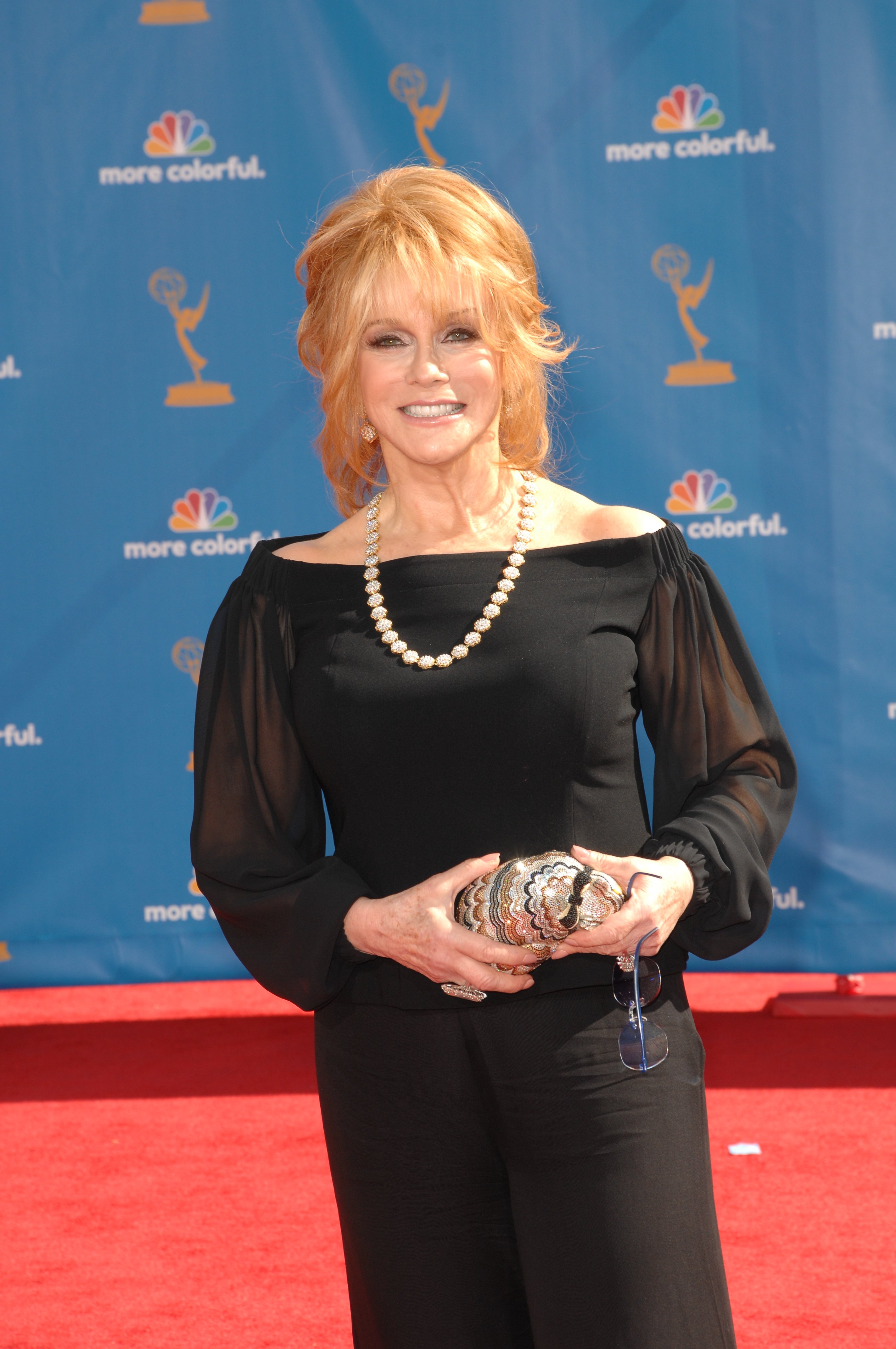 Ann-Margret attends 62nd Annual Primetime Emmy Awards - Arrivals at Nokia Theatre LA Live on August 29, 2010 in Los Angeles, California | Source: Getty Images
Despite never having children of her own, she was a doting stepmom to her husband's children, who she raised as her own and lightly referred to herself as "the wicked stepmother of the west."
She became a disciplinarian and admitted that she raised them with Scandinavian values. She and her husband brought them up to value respect just as she had been raised. While they are no longer kids, her step babies have carried their childhood lessons into their adult lives.
Like many celebrity raising kids in the spotlight, Ann-Margret and Smith chose to shield their children from the glitz of Hollywood and instead chose to raise them privately.
Ann-Margret attends The 28th Annual Fort Lauderdale International Film Festival Inaugural Chairmans Awards Gala at Westin Diplomat on November 9, 2013 in Hollywood, Florida. | Source: Getty Images
Besides a successful marriage of 50 years to Smith, the "Who Will Love My children?" actress also boasts a thriving motherhood journey as she and her stepchildren share an exceptional bond. An Insider opened up to Closer Weekly:
"Her stepdaughter Tracey and stepsons Jordan and Dallas all adore her. She is a doting grandmother to all their kids. She sees them, speaks to them, and Zooms with them all frequently."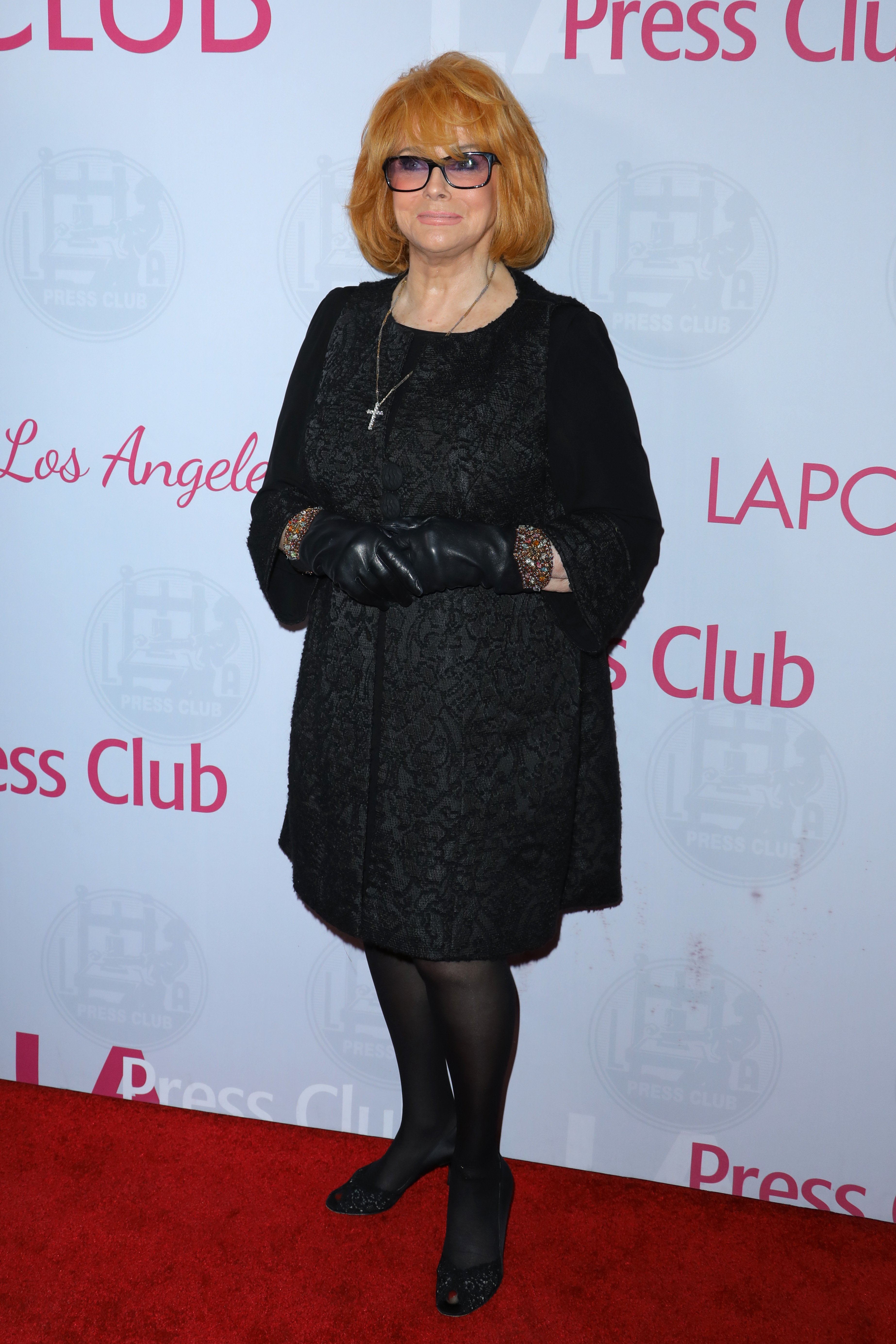 Actress Ann-Margret attends the Los Angeles Press Club's National Arts & Entertainment Journalism Awards at The Millennium Biltmore Hotel on December 01, 2019 in Los Angeles, California. | Source: Getty Images
Ann-Margret's relationship with her babies continues getting stronger, even after her husband's demise in 2017, following several years of struggling with the nerve disease myasthenia gravis.
In February 2022, the actress revealed that she still lived in the same Los Angeles home she and Smith bought in 1968. There, she continues to hold on to the memories they created, which she holds near and dear to her heart. "When I look back at my life, I am most proud of my marriage," she said.
Please fill in your e-mail so we can share with you our top stories!