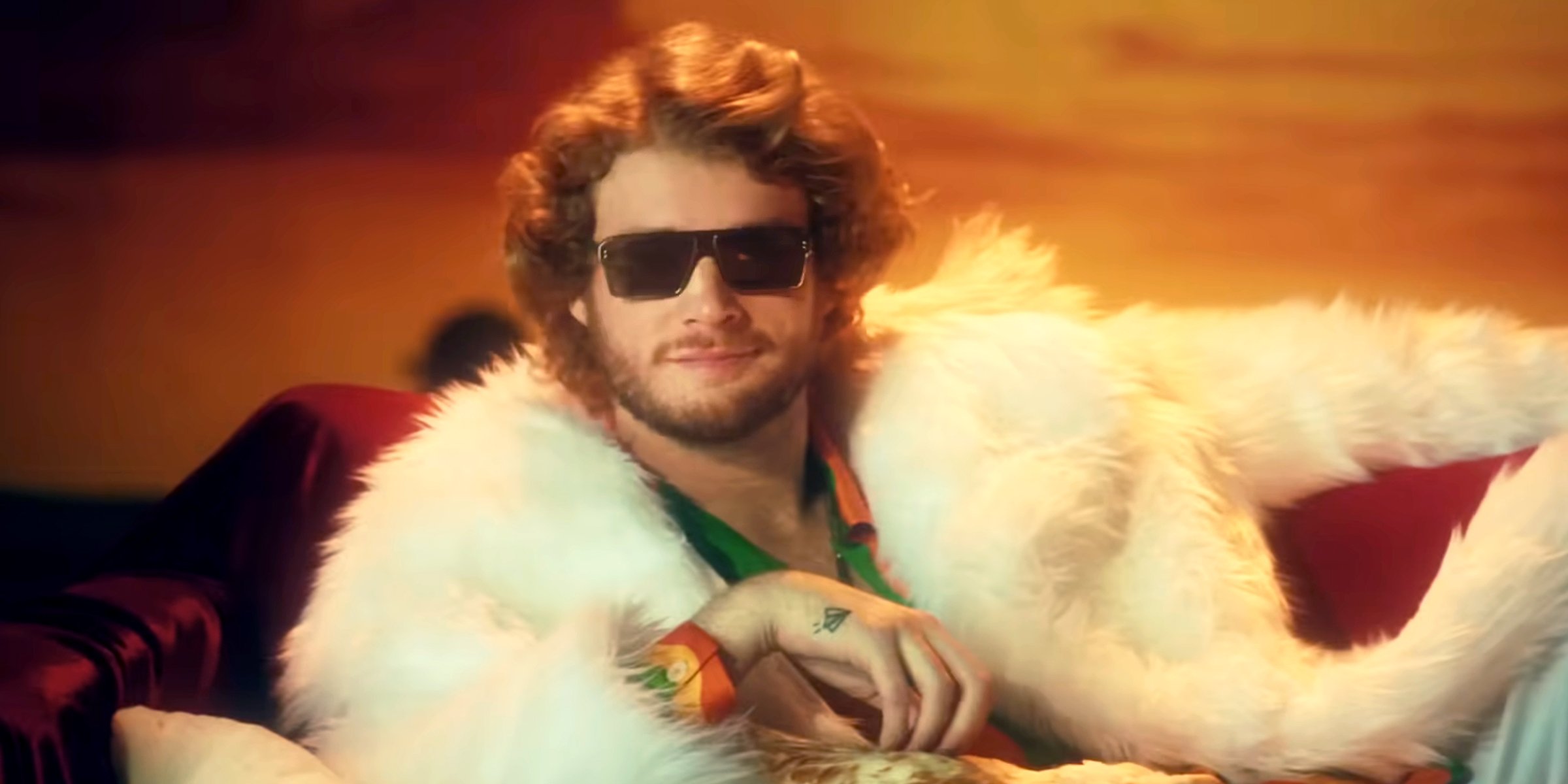 Youtube.com/YungGravy
Yung Gravy Realized He Is Taller than He Thought - What's Yung Gravy's Height?

Yung Gravy's height was once revealed in his song, and although he never paid attention to it, a Reddit post about his standing made him poke fun at his height. Here's more about the budding rapper.
American rapper, Yung Gravy, born Matthew Hauri, made headlines when he walked the MTV Video Music Awards red carpet with Sheri Easterling.
The event was the first time Hauri and Easterling made a public appearance as a couple while simultaneously on their first date.
According to Hauri, the pair met online and immediately hit it off. "I'm into MILFs, and she's kind of the queen of MILFs," the musician said.
Easterling looked stunning nonetheless despite the significant age difference she has with Hauri. Their height difference was also quite evident. How tall is he?
YUNG GRAVY'S HEIGHT HAS BEEN TALKED ABOUT ON REDDIT
Born Matthew Raymond Hauri on March 19, 1996, in Rochester, Minnesota, the "Betty" artist was the son of Cindy and Peter Hauri, a psychologist who pioneered the research on the mechanics of a good night's sleep.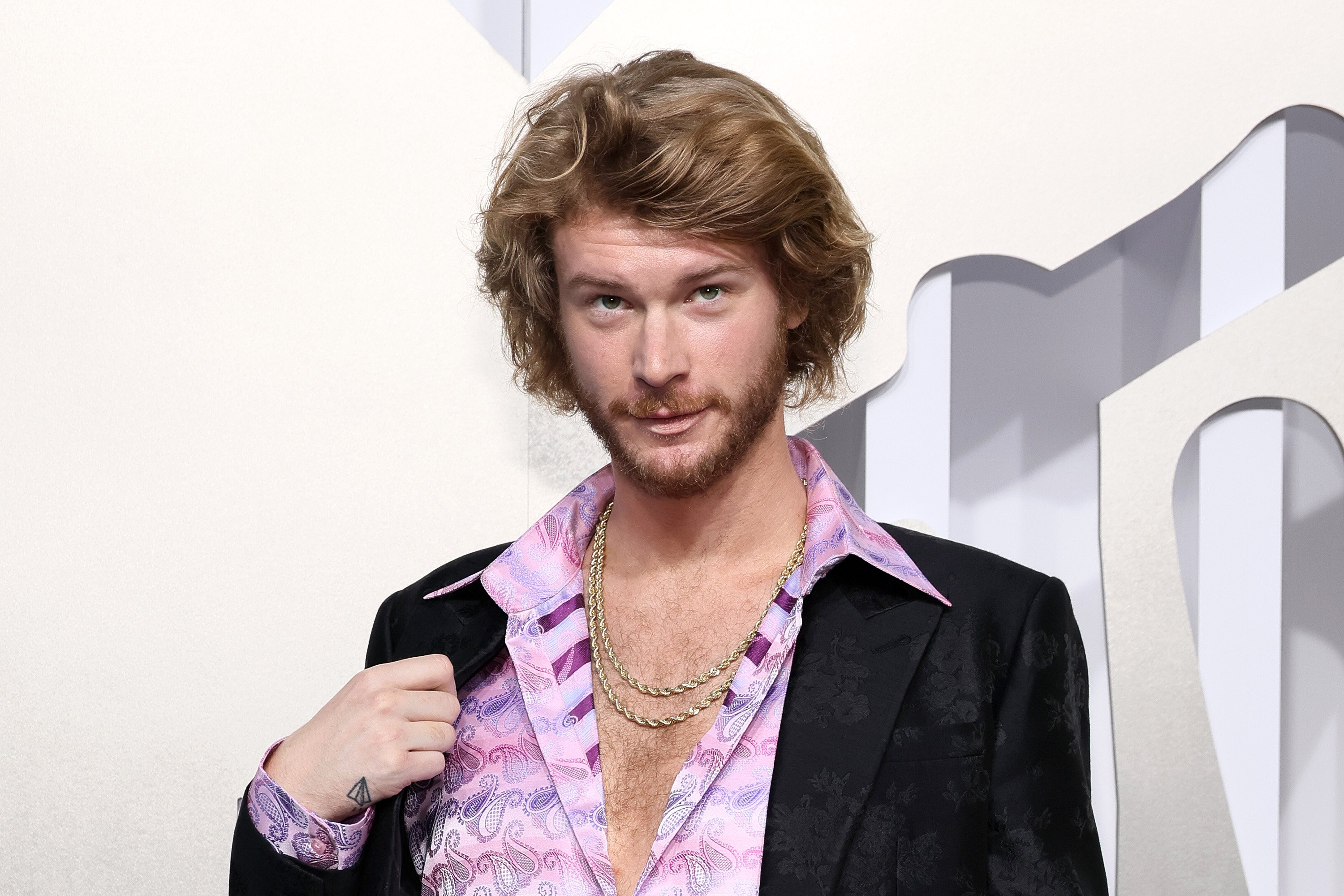 Yung Gravy during the 2022 MTV VMAs at Prudential Center on August 28, 2022, in Newark, New Jersey. | Source: Getty Images
Aside from his music, Hauri is known for being taller than most men. In one of his songs, the rapper mentioned that he stood six feet and six inches tall. However, in 2021, he realized that he was actually taller than he thought. Hauri said:
"Today I got off probation, got vaccinated, [about to] do my first show in 15 months (Covid-friendly), Derek Chauvin is locked up, and found out I'm an inch taller."
Hauri didn't think much of his height in the past, but due to a Reddit thread about his size, the "Gravy Train" artist started making fun of it.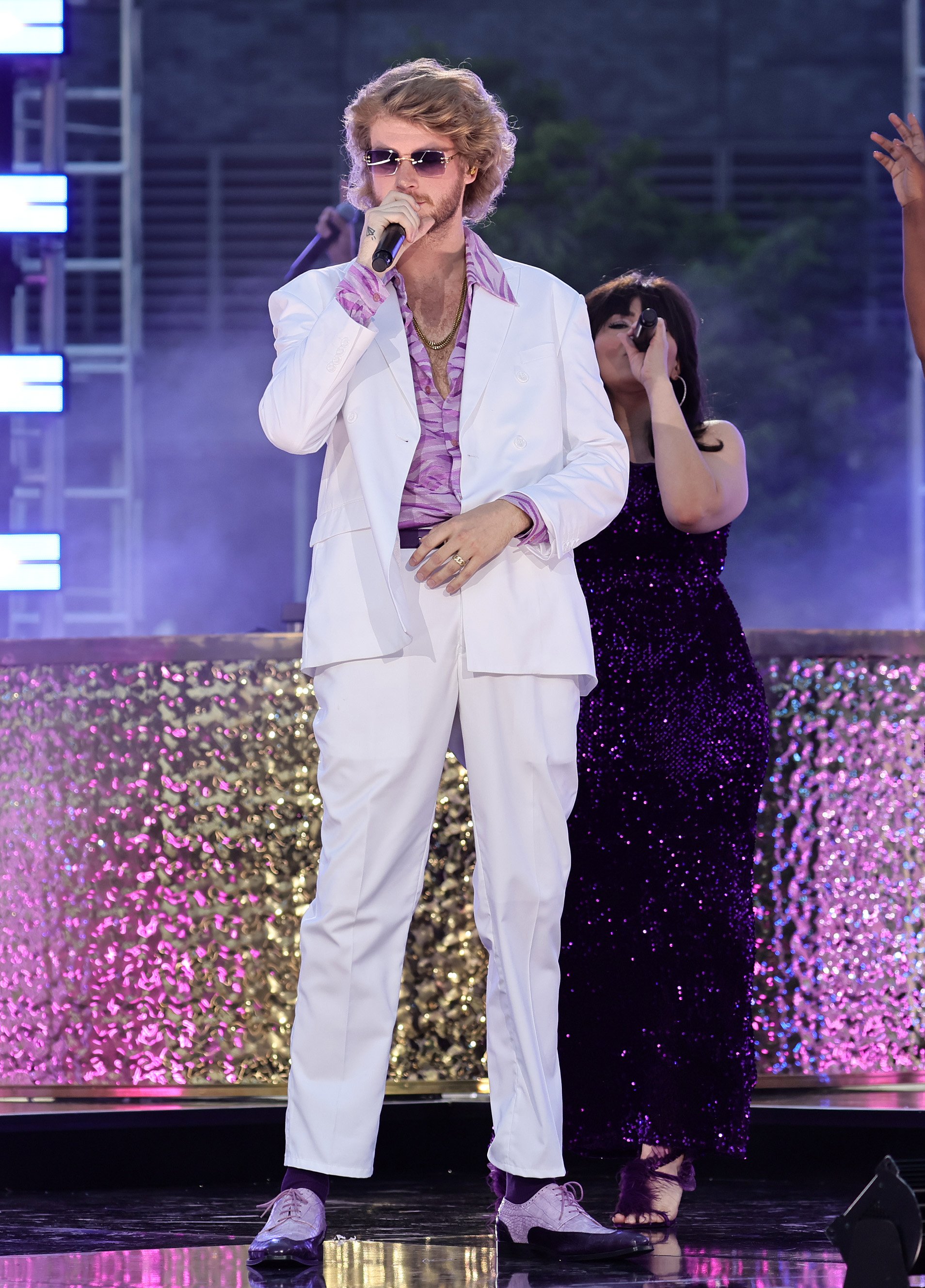 Yung Gravy performs onstage at the 2022 MTV VMAs pre-show at Prudential Center in Newark, New Jersey. | Source: Getty Images
YUNG GRAVY'S CAREER
Like many other rappers, Hauri adopted a stage name that he famously goes by. He disclosed in a previous interview that Yung Gravy actually has an interesting story behind it. He recalled working during his high school summer camp:
"I used to sometimes freestyle. We were all in a truck bed rapping, me and all these other counselors, and I was rapping about something. I said, like, 'I'm so wavy, come through smooth, you can call me young gravy.'"
Hauri was only a junior when he began making music and rapping at parties for fun. It wasn't until 2016 that he left his job and started recording songs independently for months. His first online track, "Karen," became a hit on the internet.
In the same year, he released "Mr. Clean," his first EP. It didn't take long before more of his songs made him a rapping sensation and landed him a deal with Republic Records.
In 2019, he released "Sensational," followed by "Gasanova" and "Cake and Cognac" in the years that followed.
In July 2022, Hauri made his first entry to number 65 on the Billboard Hot 100 with the song "Betty (Get Money)." The music has since been used over 500,000 times on TikTok by users making videos.
YUNG GRAVY AND SHERI EASTERLING'S RELATIONSHIP
Through the popular social media platform, Hauri met the mom of TikTok star Addison Rae, Easterling. Rumors about them dating swirled in August 2022 after a back-and-forth conversation on TikTok.
While on the BFF podcast, the rapper revealed that Easterling "showed some love and DMed me at one point." Hauri returned the favor and sparked a conversation with her as well.
He also previously spoke about Easterling's relationship with her ex-husband, noting that he felt terrible for her and their daughter. However, he didn't want to get involved. Their relationship has yet to blossom, but as of late, Hauri believes they are a "perfect match."
Please fill in your e-mail so we can share with you our top stories!