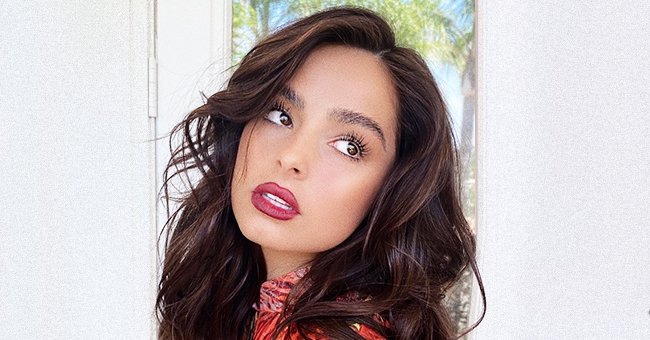 instagram.com/addisonraee
Addison Rae Was Rejected from a Dance Team – Meet the TikTok Star Known for Her Dance Videos
Addison Rae is TikTok's most-followed star. But as a dancer, Rae was once rejected after auditioning for a college team. Learn more about her life before she started earning millions from the social media app.
Addison Rae is only 19 years old, but the young celebrity has managed to bring in millions in the past year thanks to her following on the popular platform, TikTok.
Rae, who was born in Lafayette, Louisiana, is not just a wannabe dancer who got lucky. She once aspired to join her college dance team. Little did they know of her potential.
MISSING PROM FOR DANCE
Rae was born to Monty and Sherri Easterling. Ahead of college, Rae tried out for the dance team, called the Tiger Girls, at Louisiana State University. Rae was so passionate about it, she ditched her senior prom to audition.
In one of her weekly podcast episodes of "Mama Knows Best," Rae revealed what happened while talking to her mom. "I obviously would love to have gone to prom, and I just never did," she reportedly said.
Unfortunately, Rae did not make the team despite her sacrifice. She admitted that she almost gave up on her dreams as a result. Thankfully, TikTok allowed her to reach even bigger goals.
TIKTOK SUCCESS IN MILLIONS
Rae went on to attend the university, but she dropped out when she gained traction on TikTok. She now has the largest following, and Forbes estimated her net worth to be $5 million.
Her highest income sources are from sponsorships. She collaborates with major brands such as Fashion Nova, Reebok, Chantilly Boutique, American Eagle, McCary's Jewelers, and Skechers.
She reportedly charges a minimum of between $1,000 and $2,000 for each brand endorsed video. In July 2020, Rae branched off with her line of makeup called Item Beauty.
HER TIKTOK WAS HACKED
In August 2020, a hacker somehow got into Rae's Tik Tok account and caused her profile to be disabled. The hacker changed Rae's account name to "joaandzak1."
They also changed her bio message, leading Tik Tok to ban the account temporarily. They restored it a few hours later. Rae used the attention surge to share links to social causes and asked followers to donate.
PROFESSIONALLY TRAINED
Rae's talents are not just TikTok based. She was trained professionally and is a former member of the Shreveport Dance Academy. Contrary to her social media dance style, her passion lies in to slow and contemporary jazz.
She also has goals in modeling and is managed by the Michael Turney Agency. Outside of her celebrity work, it is clear that Rae is close to her parents as they often appear in her videos.
ATHLETICS AND HYPE HOUSE
Additionally, Rae has a love of athleticism. When she was younger, she participated in softball, volleyball, football, baseball, and gymnastics. She also did cheerleading in high school.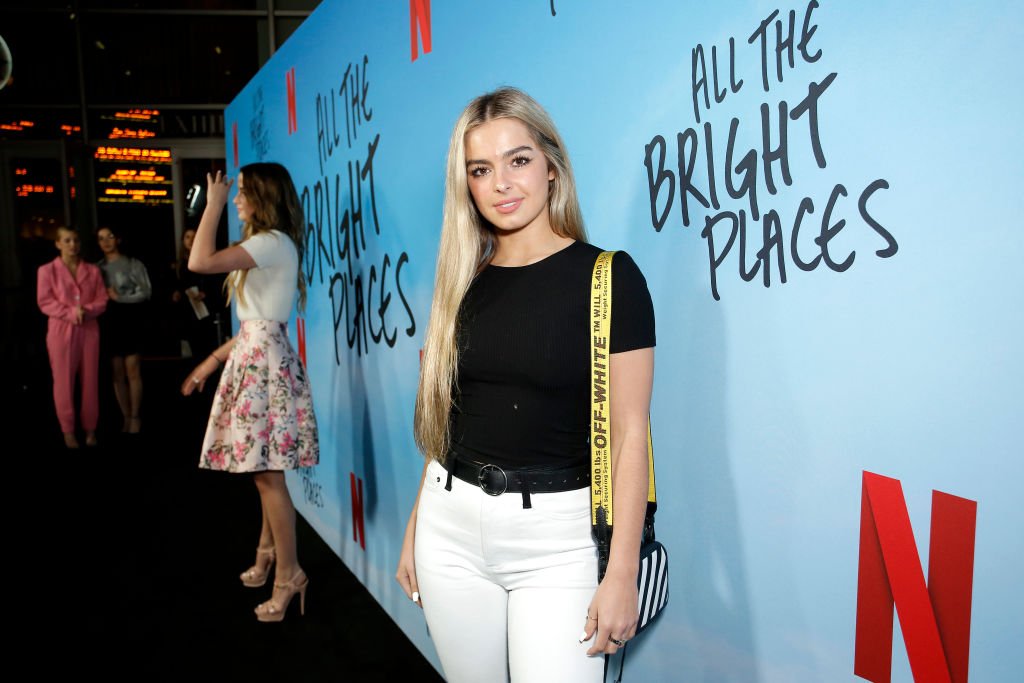 Addison Rae at the Netflix Premiere of "All the Bright Places" on February 24, 2020 | Photo: Getty Images
Upon earning her fame, Rae has since moved from Louisiana to Los Angeles. There, she co-founded a mansion called the Hype House where she and 18 others rent the location for permanent or temporary stay.
The creators come up with viral content together as a team. Others involved are Charlie D'amello and Chase Hudson. When the group announced the Hype House, it went viral.
RAE COMPARED TO BIG ED
Back in July, Rae's name was mentioned in a totally different light when people compared her to "90 Day Fiancé" star, Ed "Big Ed" Brown. One person's observation caused others to run with it.
Several claimed that Brown could pass for Rae's father. So far, though, neither Rae nor Brown have commented on the matter. Undoubtedly, it will not affect either one's large fan base.
Please fill in your e-mail so we can share with you our top stories!