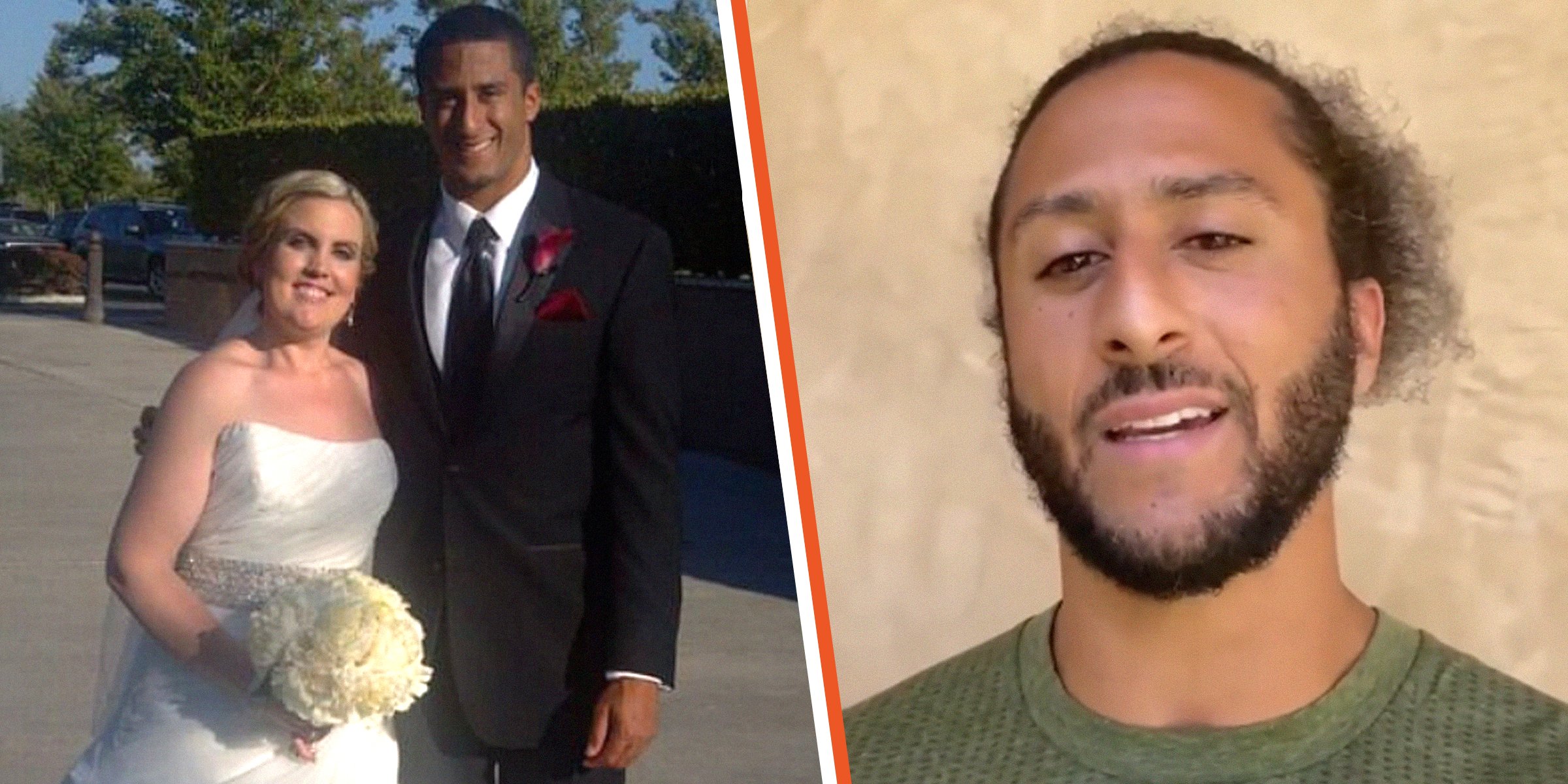 Instagram/kaepernick7
Devon Kaepernick Is One of 3 Siblings & Colin Kaepernick's 'Beautiful Sister'

Devon Kaepernick may be a sibling to a famous football quarterback, but she has chosen to live a private life staying out of the spotlight. Inside the life of Colin Kaepernick's sister.
Devon Kaepernick is one of the famous football quarterback Colin Kaepernick's siblings. Compared to the lifestyle of her famous sibling, Devon lives a private life.
Devon hasn't shared much on social media for a while now. Even though she does have an Instagram account, Devon chooses not to post frequently.
Devon and her brother seem pretty close, but besides her being a sister to a well-known football quarterback, here's what else we found out about Colin's beautiful sister, Devon Kaepernick.
Devon Kaepernick Attended California Polytechnic State University
Devon Kaepernick attended high school at Turlock High. She lived with her family in Fond du Lac, Wisconsin, and later moved to Turlock, California, when her brother Colin was four years old.
She went to California Polytechnic State University, and her proud dad cried when she graduated. Devon's dad revealed in 2011:
"I cried when my daughter (Devon) graduated from Cal Poly. There were tears of joy."
Devon is a mother of two and got married in 2012. She shared a post in 2011 on her Facebook page expressing that she had the greatest fiance in the world. She lives in Turlock, California, a predominantly white town where she grew up with her siblings.
Devon Kaepernick and Colin Kaepernick Are on Good Terms
Devon Kaepernick and her brother famous brother Colin seem to have a special bond. The siblings are on great terms, and her brother has shown love for his nephew, Devon's son.
There are numerous posts of Devon's brother and her son on his social media. Colin often posted photos of him with his nephew in 2014 and 2015. It's clear from the pictures that he loves spending time with his nephew.
In late 2014, Devon's brother posted a sweet message celebrating her son's first birthday. He shared a collage that showed images of him and his nephew with the caption, "Happy 1st Birthday to my Lil homie Z! Blessed to call myself your uncle...... his swag serious tho!"
The only person Devon subscribes to on Instagram is her brother Colin. She often posted photos with her brother on her Instagram page and wrote that he was the best brother. Colin has also expressed love for his sister on social media. In celebration of one of her birthdays, he gushed:
"Happy Birthday to my beautiful sister @MisDivine13 Devon! Tell me you have a better sister and I'll call you a liar!"
Colin is also now a father, which means Devon is now an aunt. The athlete welcomed his first child in August 2022 with his partner, radio and TV host Nessa Diab.
Devon Kaepernick's Family
Devon Kaepernick's parents are Rick and Teresa Kaepernick. She has another sibling besides Colin, who is her parents' adopted son. Devon's parents often express how they loved Colin as their own from day one.
Her brother Colin was adopted in 1987 in Wisconsin, and it was an unforgettable day for Devon's mother, Teresa, who was a nurse. Devon's other sibling Kyle keeps a low profile as not much is known about him besides that he reportedly lives in California.
Kyle also reportedly graduated from California Polytechnic State. University. Besides Devon and her two brothers, her parents also had two sons, Lance and Kent, who sadly died after they were born due to heart defects.
A
mini-series
about Colin's early life was released on Netflix titled "Colin in Black and White." The drama series also shows how
Colin Kaepernick
's experiences led him to become an activist.
Devon Kaepernick Prefers a Private Life
Devon Kaepernick is not active on social media, so little is known about her life now. On her Instagram page, she posts pictures of her family, especially photos of her brother and son.
However, Devon hasn't posted on Instagram since 2020. Her last post supported Know Your Rights Camp, which aims to liberate and empower Black and brown communities through education, self-empowerment, and the creation of new systems.
Please fill in your e-mail so we can share with you our top stories!