Colin Kaepernick's Adoption Story Has Been a Constant Journey since Childhood
Football quarterback and civil rights activist Colin Kaepernick was put up for adoption by his birth mother. Over three decades later, she is still trying to find a way back into his life after several attempts.
Former San Francisco 49ers' quarterback Colin Kaepernick shot into the limelight when, instead of standing, he sat through the US national anthem at a 2016 preseason game in protest against police brutality and racial discrimination.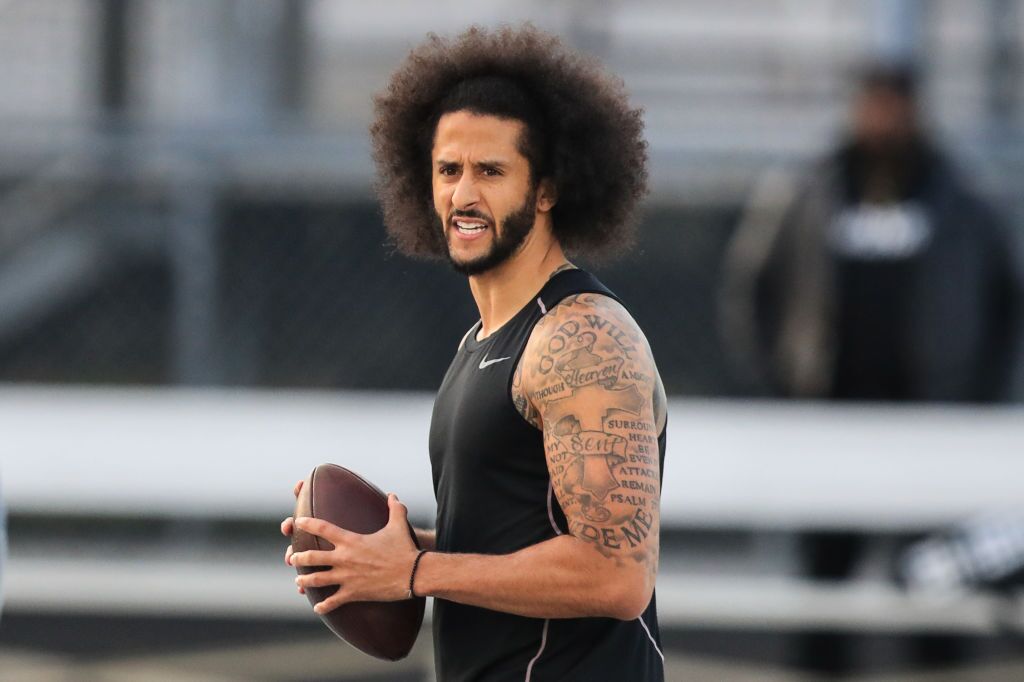 Colin later modified his defiance to kneeling while the national anthem was playing, a posture that has since become synonymous with the Black Lives Matter movement worldwide. 
Despite being raised by white parents, Colin always felt like the odd one out, and his childhood experiences have played a crucial role in making him the man he is today. 
A TRIP DOWN MEMORY LANE 
Colin Kaepernick was born on November 3, 1987, in Milwaukee, Wisconsin, to Heidi Russo, who is Caucasian. Colin's birth father is an African-American man, and he left Russo before their son was born. The pro footballer got his towering height from his parents, who are both 6' 2. 
Russo, who is currently a nurse, was 19 at the time of her delivery, and she nurtured her newborn son for six weeks before giving him up for adoption.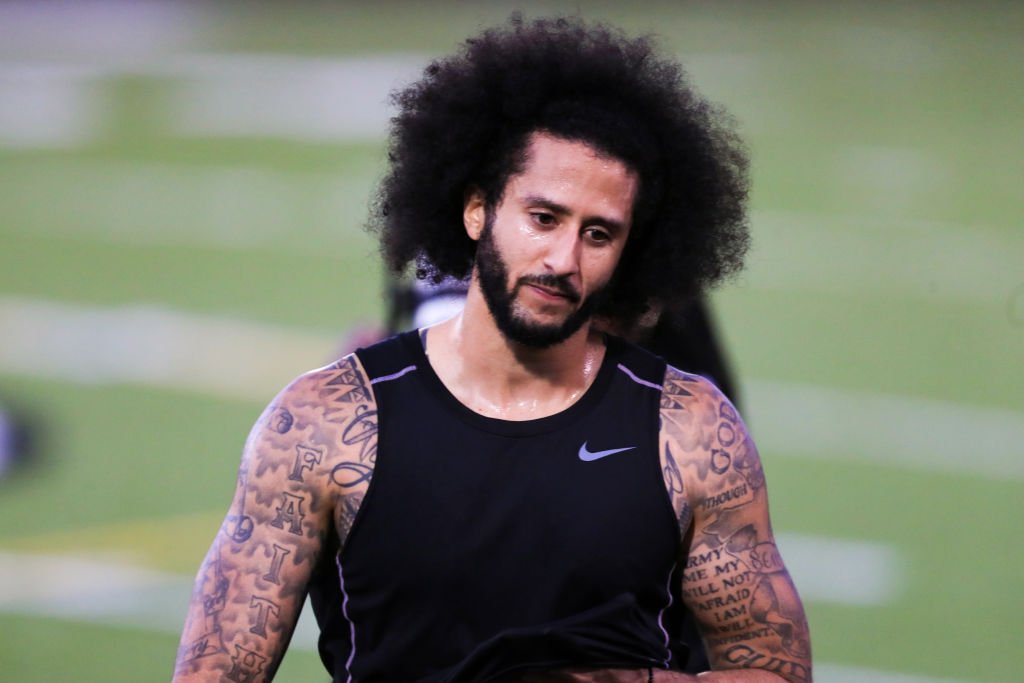 The lucky couple chosen among the rest were nurse Teresa Kaepernick and her husband, Rick. The couple already had two children, son Kyle and daughter Devon.
However, they wanted a third child after losing two sons, Lance and Kent, as infants due to heart defects. Teresa and Rick did not meet the criteria for adoption from a private agency.
So, when the opportunity to adopt little Colin came, they did not hesitate even though he was biracial. Recalling the day they welcomed Colin into their lives, Teresa said:
"The minute I picked him up, I just cried. We gave her a big hug. And she needed a couple more minutes. And then we left."
COLIN KAEPERNICK'S EARLY YEARS 
Colin Kaepernick's parents Teresa and Rick Kaepernick knew what they signed up for when they adopted a biracial baby, and so they prepared him mentally for the challenges right from when he was a toddler. 
Moving from Fond du Lac, Wisconsin, to Turlock, California also made it a bit more difficult for Colin to grow up in an all-white family in America. 
The Kaepernicks made their son comfortable in his skin and never tried to change his identity. In 2015, during an interview on VH1, Colin talked about how important his adoptive family is to him. He also revealed that adjusting to the circumstance surrounding his adoption has been a "constant journey."
Despite being surrounded by so much love, Colin was still a target of racial slurs and demeaning remarks by children at his school and even their parents. Still, his parents were always there to set the errant parents straight. 
The Kaepernicks also showed support for their son after the massive backlash he suffered for taking a knee in protest against police brutality against the black community. Though his parents took their time to comment on the issue, they voiced their support in a strong statement. 
Colin's birth mother, Heidi Russo, joined the growing number of people who were not impressed with his actions as she scolded him through a series of tweets during the early stages of his protest. 
Despite the backlash, the pro footballer persevered in his protests, even at the expense of his career. 
COLIN KAEPERNICK'S PERSONAL LIFE AND ACTIVISM
The impressive athlete has been unwavering in his stand against social injustice, police brutality, and racial discrimination against the black community in America.
Colin's journey into political activism officially began when he continuously took a knee rather than stand up while the national anthem was playing. The NFL star later explained his actions during an interview:
"I am not going to stand up to show pride in a flag for a country that oppresses black people and people of color. To me, this is bigger than football..."
Colin's stand has seen him frozen out by the NFL franchises, and despite being one of the standout quarterbacks in the league, the embattled football player has remained a free agent since 2017, with no team willing to sign him.
Recently, the political activist revealed that he would be releasing his memoir, where he addresses burning questions and gives more insight into why he decided to take a stand against inequality. 
While Colin has been heavily criticized in many quarters, he has also received strong support from some of his colleagues, and he is beginning to have a growing influence in the country.
In September 2018, Nike endorsed the NFL star as the ambassador of its "Just Do It" 30th-anniversary campaign. Colin Kaepernick's Nike ad drew heavy criticism from many people, with many even burning their Nike gear.
Apart from his career and activism, Colin Kaepernick has been in a relationship with TV personality Nessa Diab since 2016. Colin Kaepernick's girlfriend Nessa is best known for her work as a radio and TV presenter, and she has also hosted several award ceremonies and shows.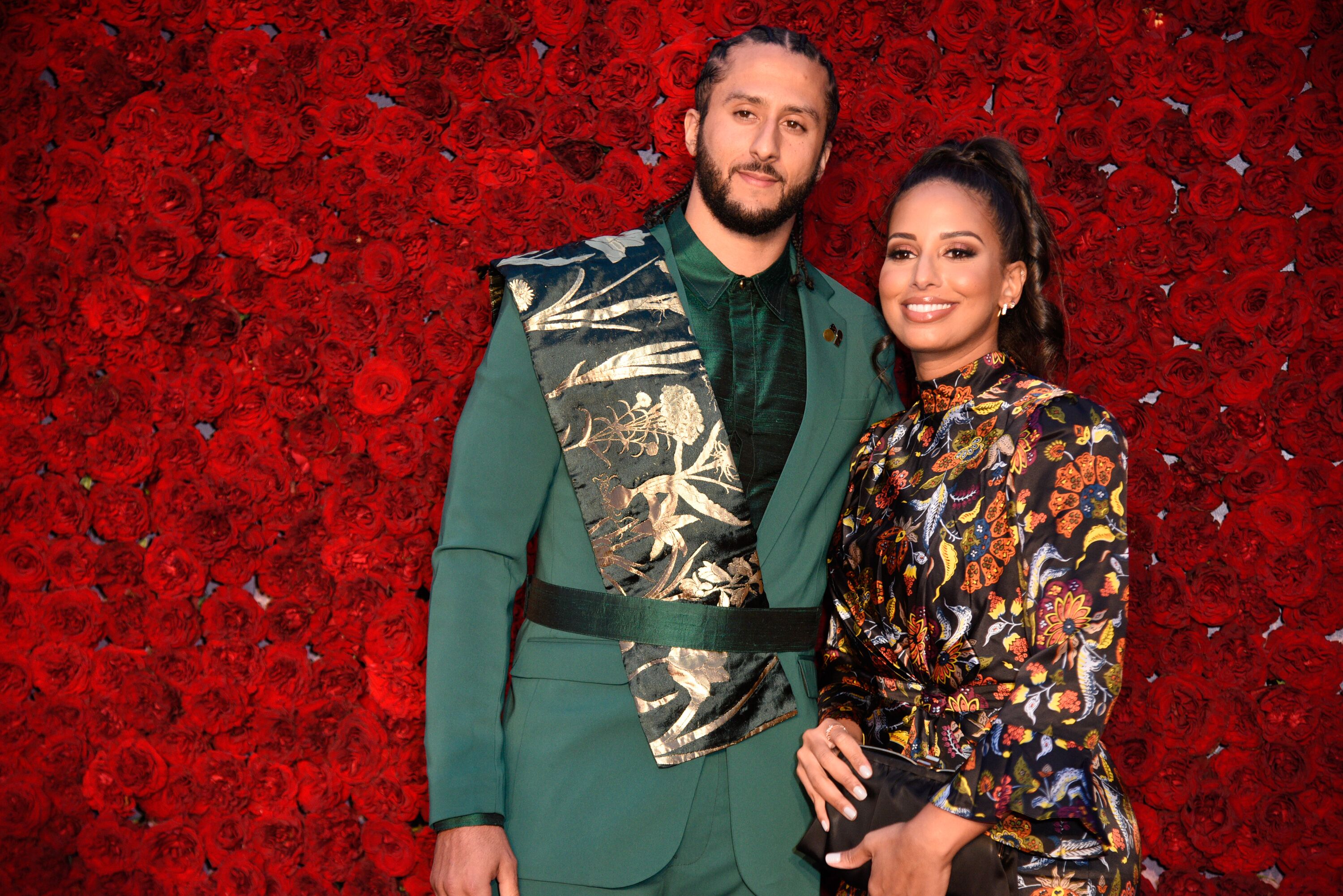 Nessa has been unwavering in her support for her man all through his current ordeal. In 2019, she got into a heated confrontation with Jenelle of "Teen Mom 2" while defending Colin's stand on systemic oppression in the US. 
The couple is united in their fight to end social injustice. More recently, they have helped several communities by providing financial aid and relief materials to alleviate the economic strain on many families in the United States due to the novel Coronavirus outbreak.