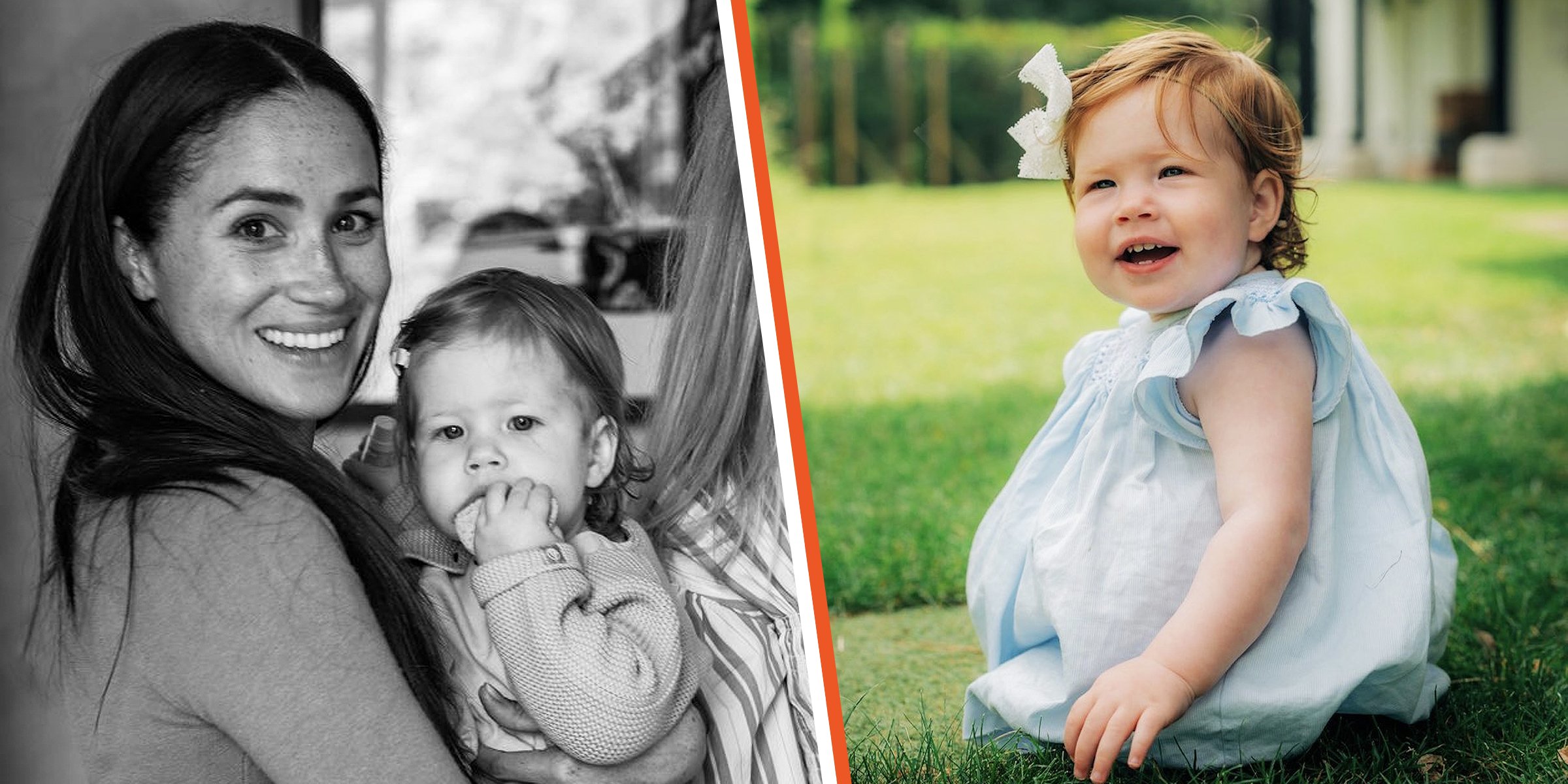 Twitter.com/misanharriman
Meghan Markle Is 'Strong & Good Parent Protecting' Kids Who She Says Are Called Racial Slur

The Duke and Duchess of Sussex, Prince Harry, and Meghan Markle, experienced humble beginnings after relocating to the US. At first, the royal couple could not even afford their dream home.
The Duke and Duchess of Sussex, Meghan Markle, and Prince Harry, began their new life in California without jobs, per The Cut. The pair could not even choose their home because they could not afford it.
In a cover story interview with the publication, the Duchess reflected on their new beginnings in the US as non-working individuals after stepping down as senior royal members.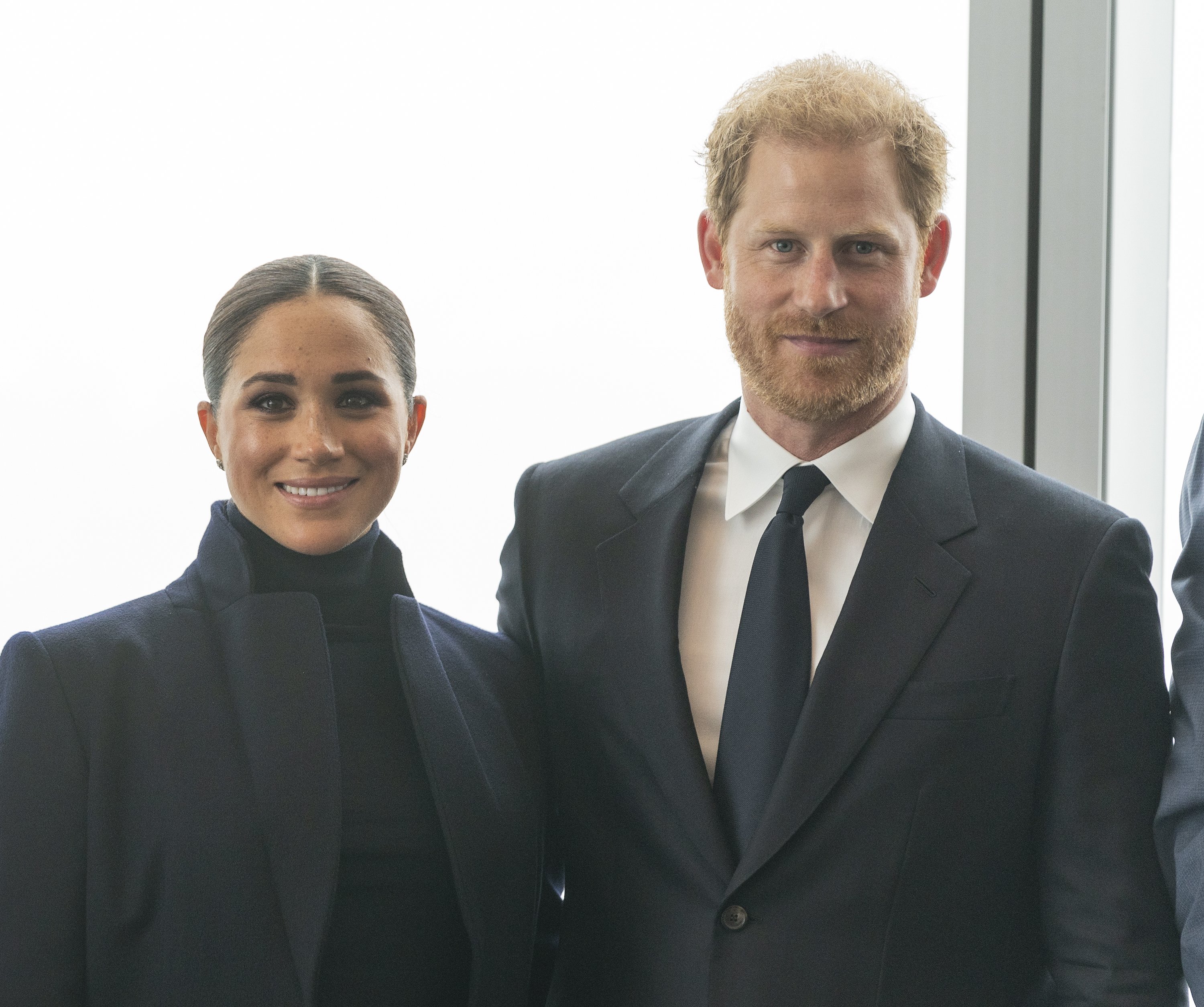 Meghan Markle and her husband Prince Harry pictured visiting One World Observatory on 102nd floor of Freedom Tower of World Trade Center | Source: Getty Images
The American native explained she and her husband began their home search in Montecito, north of Los Angeles, as they had seen a house that kept showing up online. However, the royal couple did not go and see it at first because of financial restraints.
"We didn't have jobs, so we were not going to come and see this house. It wasn't possible. It's like when I was younger, and you're window shopping, it's like, I don't want to go back and look at all the things that I can't afford. That doesn't feel good," Markle revealed.
Eventually, she and her husband went to see the property and instantly fell in love with it. Since they started earning income, the Sussexes could afford the home, purchasing it for $14.65 million. After all the drama, it looks like they designed the job they wanted to have as royals but were denied.
THE ROYAL COUPLE'S RETURN TO THE UK FELT 'SURREAL'
Markle expressed that returning to the UK for Queen Elizabeth II's Platinum Jubilee was a dreamlike and heart-rendering experience. The Duke and Duchess stayed at their former residence, Frogmore Cottage, and she recalled opening drawers in their home that they left in 2020.
When packing up some of the items they had left behind, Markle thought of things she wrote in her journal in a specific room and found socks she used to wear at a certain period.
The former actress noted her final moments at the cottage: "It was bittersweet, you know? Knowing none of it had to be this way."
Markle and Prince Harry renovated the cottage for $3 million and have since paid for it. The pair received media scrutiny, but the "Suits" alum set the record straight about some assumptions made about the renovations.
She said there was never a wing for her mother, Doria Ragland, nor was there a yoga studio with a floating floor or even a gold bathtub.
The royal said the media pretended to report "under the guise" of public interest" to attack them because they lived on taxpayer funds. She and the prince previously suggested to the Royal Family to be allowed to work on behalf of the monarch to be financially independent, which would have quieted down all "the noise" from the media about them living off taxpayers' money.
Her spouse told The Cut that people always judge them even if they do nothing. "If you do something, they criticize you. If you don't do anything, they criticize you anyway."
Amid the chaos, Prince Harry and his wife welcomed their second child. The couple remembered how bothered they would be if they had to live in England amid all the media craze that they went through while there.
The mother of two revealed that some British media called her children the N-word after a family member remarked on her son's skin tone. Markle also painted a clear picture of what their lives would have been like had they not moved from England.
She said if Archie were in school in the UK, she would have never been able to pick him up from school and drop him off without being harassed by the press.
MARKLE SAID SHE IS A 'STRONG PARENT PROTECTING' HER KIDS
Markle admitted that she would have had an issue living that kind of life with her child while noting that it would not necessarily mean she was too "obsessed with privacy."
The Duchess explained that she would have refused to succumb to that kind of normality because it would make her a good mom protecting her offspring:
"That makes me a strong and good parent protecting my child."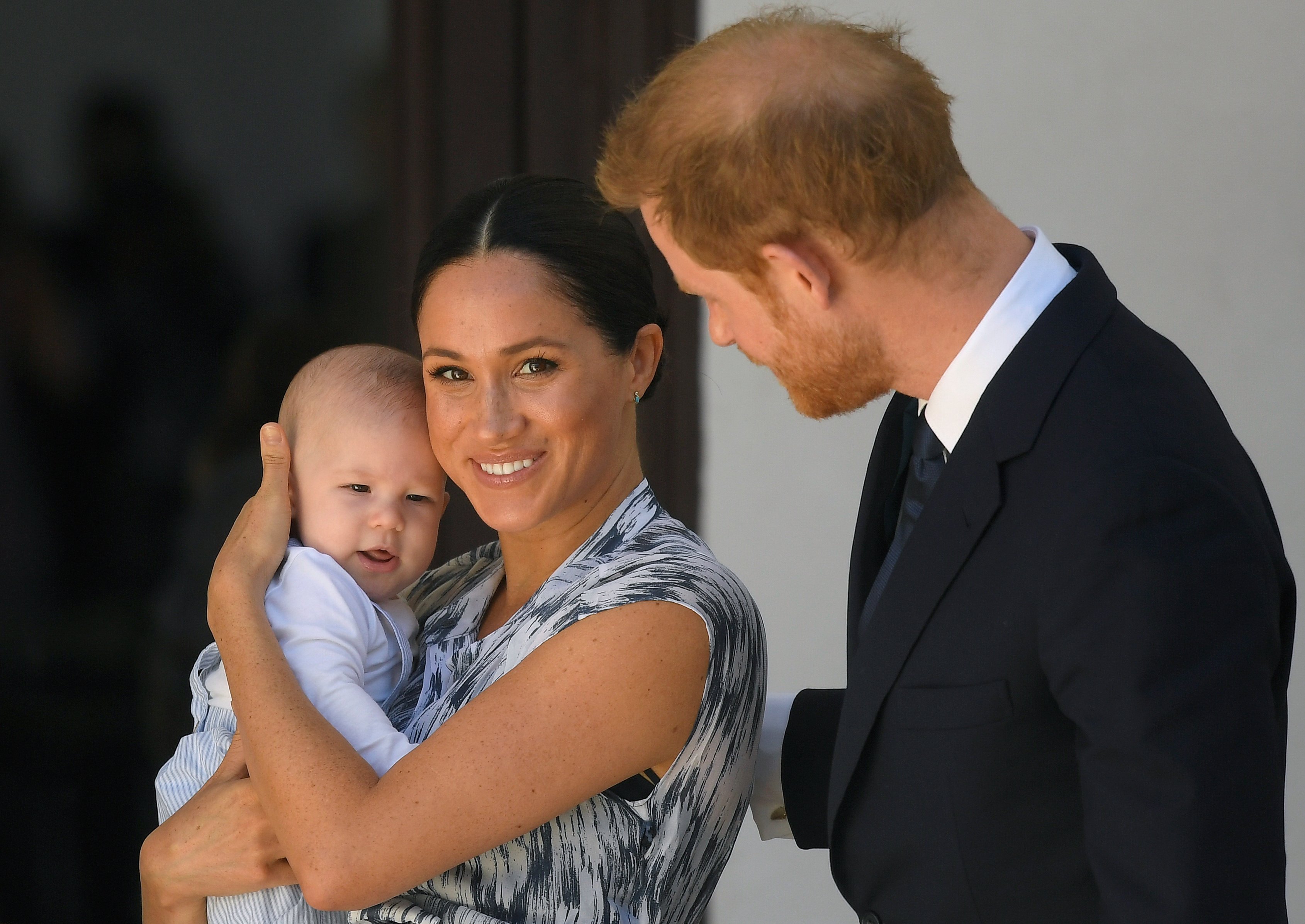 Prince Harry and his wife Meghan Markle photographed with their son Archie Mountbatten-Windsor at the Desmond & Leah Tutu Legacy Foundation during their royal tour of South Africa on September 25, 2019 in Cape Town, South Africa | Source: Getty Images
She and Prince Harry are in the same boat concerning protecting their children. In May 2022, the Duke of Sussex revealed that kids are targeted for "digital experiments" on social media.
So, he became proactive in protecting his son Archie and daughter Lilibet the same way he sought protection for their mother from the media.
In putting words into action, the prince helped to launch a child online safety toolkit by the UK organization 5Rights Foundation. The foundation released a statement in March 2022 that the Online Safety Bill "has the power to transform the digital world as we know it by establishing a new regulatory framework to tackle online harms." Moreover, tech companies have rallied behind the British native's child safety legislation initiative.
The father of two said he hopes his kids never have to experience the harsh reality of online media, adding no child should have to go through such:
"My kids are too young to have experienced the online world yet and I hope they never have to experience it as it exists now. No kid should have to."
In addition, Prince Harry and Markle teach their brood about the societal status quo. They tell them some people are fortunate enough to live in big houses, and some are not-so fortune and reside in smaller homes, adding others are in between homes as it is.
Seeing that they are a well-known family worldwide, Markle revealed that two Montecito moms would wait in front of the school and chit-chat while being starstruck that she picks and drops off her son from school.
However, that does not matter because her firstborn "is just the cheerful kid who brings a week's worth of freshly picked fruit for his classmates and enjoys playing a 'roaring' game at recess."
Please fill in your e-mail so we can share with you our top stories!