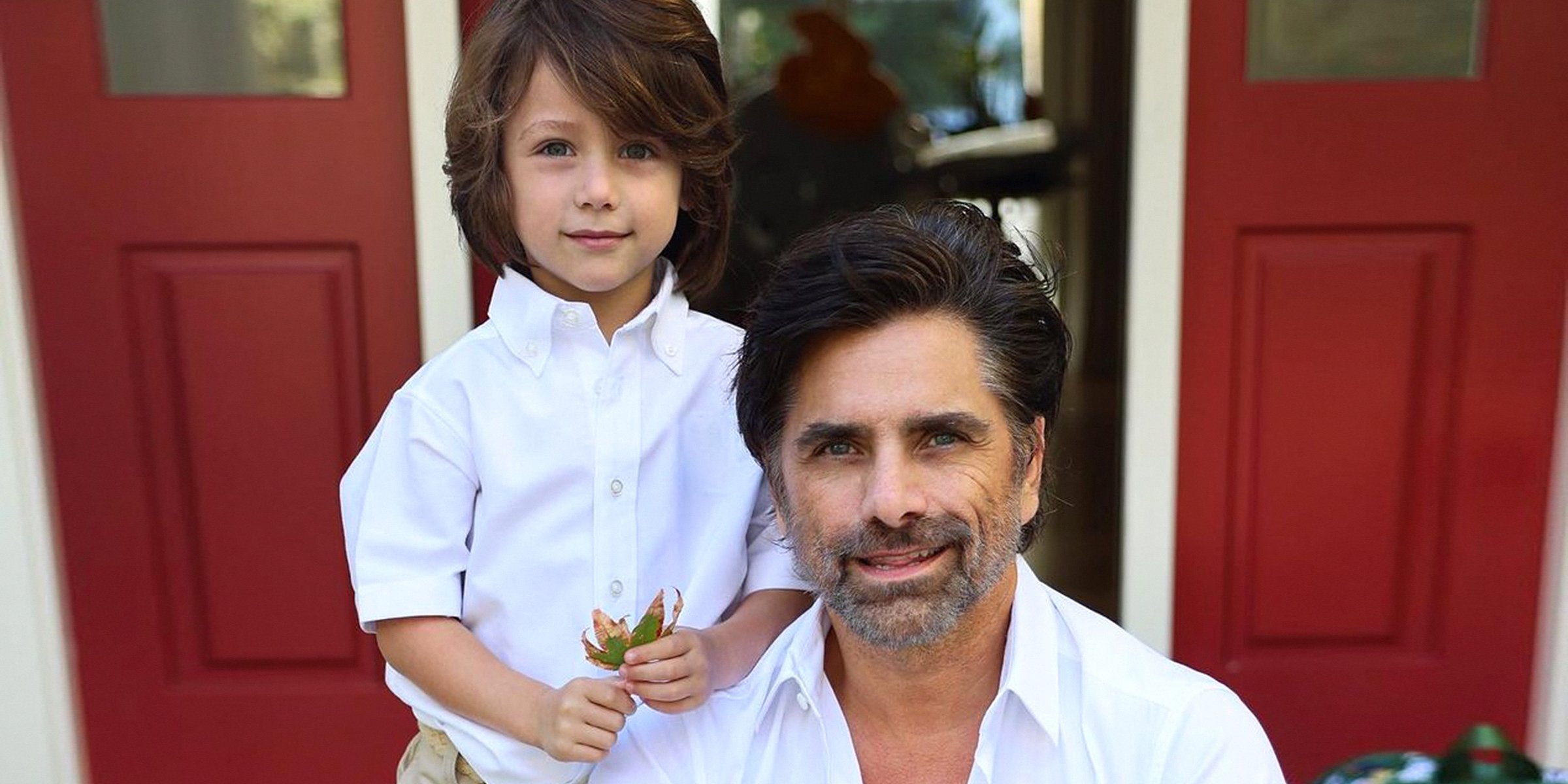 Instagram/johnstamos
Billy Stamos: Get To Know John Stamos' Son Who Is His Mini-Me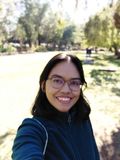 Billy Stamos, John Stamos' son, has been his greatest source of happiness, and he has beautifully enriched the actor's journey as a father. Learn more about the father and his son's loving relationship.
John Stamos began his acting career on the daytime soap opera "General Hospital," where he quickly emerged as one of Hollywood's most eligible bachelors. He had many roles before landing the role of Uncle Jesse on the hit sitcom "Full House."
Despite his worldwide recognition and successes throughout his entire career, Stamos considers his role as a father to be his crowning achievement. His adorable and look-alike son, Billy Stamos, is the pride of his life.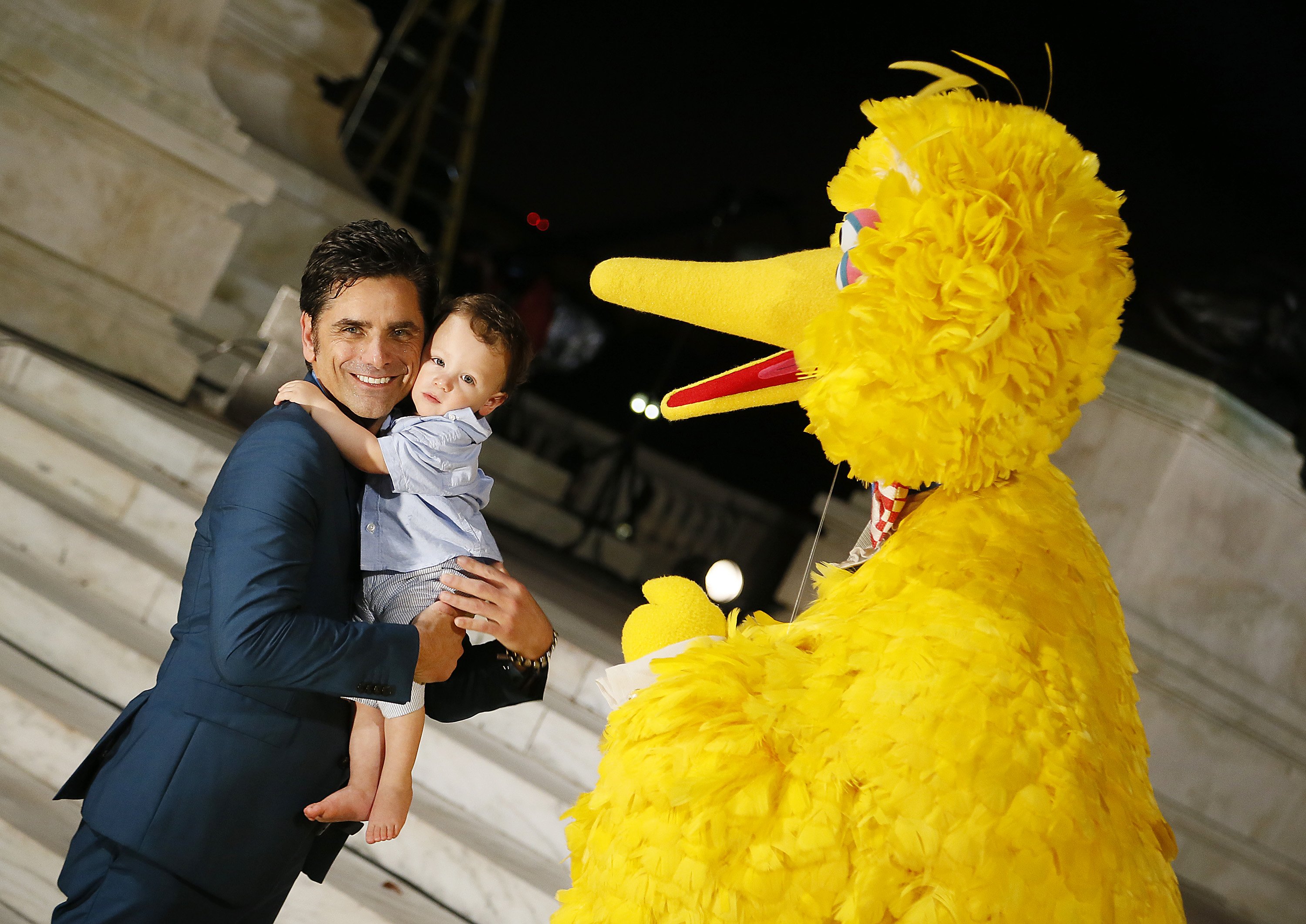 John Stamos with his son Billy Stamos poses beside "Sesame Street" muppet Big Bird on July 4, 2019, at the U.S. Capitol, West Lawn in Washington, DC. | Source: Getty Images
All We Know about John Stamos' Son Billy
Billy was born on April 10, 2018. Stamos named his son after his father, who died in 1989. The TV star's mother, on the other hand, died in 2014. Stamos was deeply saddened as his late parents never saw his child. He said:
"It kills me that my parents aren't here to be part of this, but I know it probably wouldn't be happening if they weren't up there."
Despite the passing of his parents, the TV heartthrob has done an outstanding job raising his little boy. He said he was prepared for fatherhood and was confident in his responsibilities as a father.
One of Stamos's preparations for becoming a father was to work on himself and make peace with his once careless past. When he was young, he said his values "weren't set properly."
Stamos gushed that having Billy as a son is "better than he imagined."
Stamos admitted that his life went downhill after his parents died. Fortunately, the thought of his parents made him realize the importance of improving himself, being honest, and letting go of his selfish ways.
Finally embracing selflessness, Stamos has thoroughly enjoyed caring for his son. One of the former teen idol's practical strategies for gaining Billy's affection appeared to be showing an interest in his son's world.
Stamos has voiced Captain Salty Bones in "Mickey Mouse Funhouse: Pirate Adventure," which is his son's favorite show. He recalled a moment when he revealed his latest voice-acting project to his son. He said his son thought of him as a cool person.
The proud dad voices Ironman, also known as Tony Stark, in "Spidey and His Amazing Friends." According to Stamos, Billy has been impressed with his Ironman character and expressed his pride in having a father playing a superhero.
Stamos gushed that having Billy as a son is "better than he imagined." He also reflected on his role as a father, noting that parenting is "about sacrifice." He shared via Instagram post:
"Later, I thought being a parent was about spending time together. And it's that too. And then I thought, no, it's about discipline. Rules and boundaries and punishments."
According to Stamos' Instagram page, which is filled with adorable photos of him and his son together, Billy appears to have inherited his father's good looks.
Who Is the Mother of John Stamos' Son? All about Caitlin McHugh
Stamos's wife, Caitlin McHugh, is Billy's mother. McHugh, like her husband, is an actress best known for her roles in the hit CW series "The Vampire Diaries" and the film "I Am Legend," which starred Will Smith.
Stamos and McHugh first met in an episode of the crime drama "Law & Order" in 2011. They reconnected in 2015 on the set of "Fuller House," where McHugh's friend played Stamos' roommate in the show.
The couple married in February 2018, just before their son was born. Besides being an actress and devoted mother, McHugh owns a line of charitable bracelets on which she collaborated with a jewelry company.
McHugh is Stamos' second wife. He was married to actress Rebecca Romijn for seven years and divorced in 2005. They had no children together during their marriage.
Please fill in your e-mail so we can share with you our top stories!