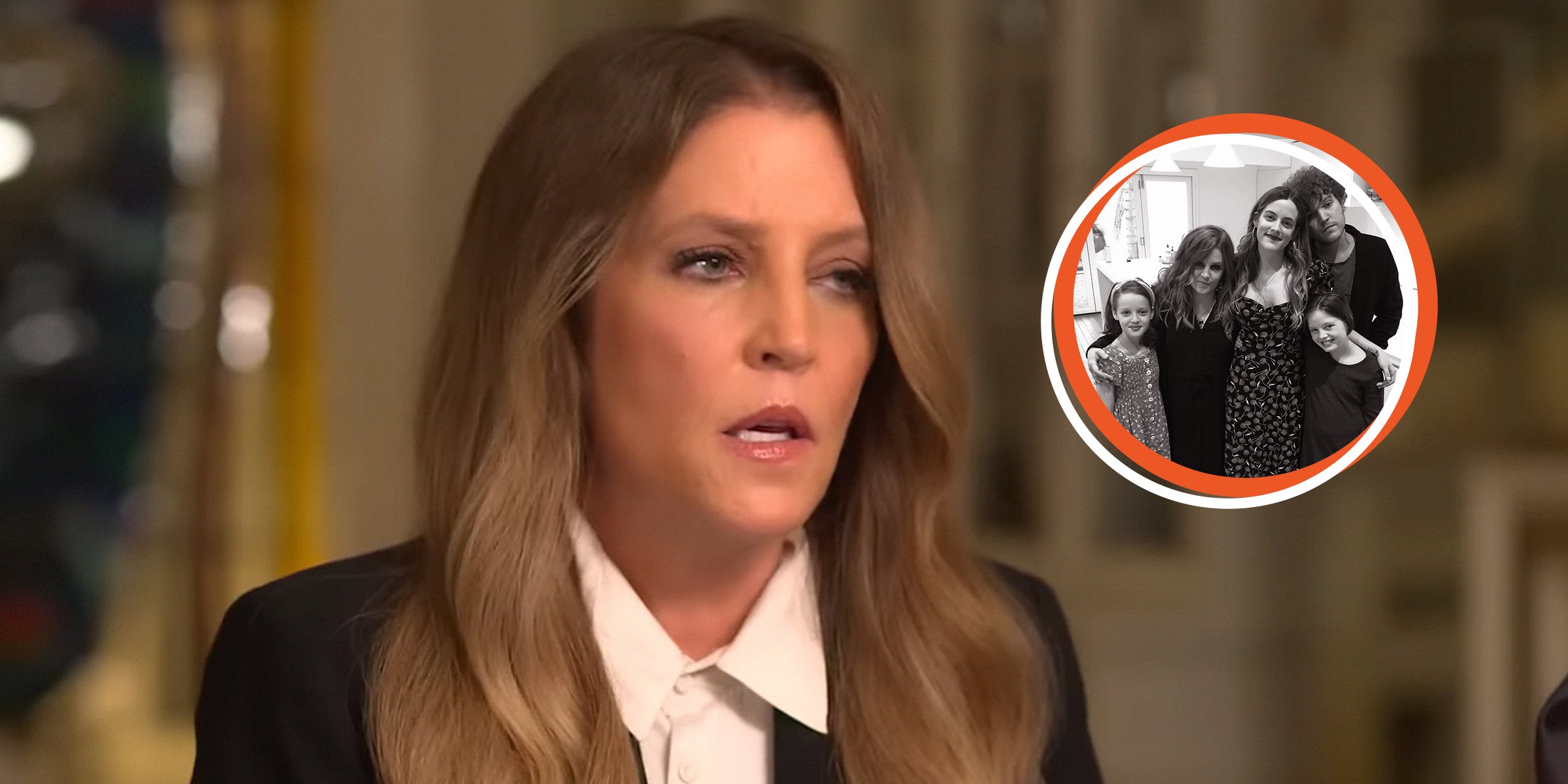 Youtube.com/Good Morning America - Instagram.com/lisampresley
Lisa Marie Presley Is a Doting Mom & Keeps 'Going for Her Girls' despite Being 'Destroyed' by Son's Death

Many people know Lisa Marie Presley as Elvis' daughter. However, she has built a life for herself outside of her family name and is now a mother who is close with her children and has been a wife four times in her life.
Lisa's first marriage was to Daniel Keough when she was 20, and he was 23. The couple had been dating for a while when they got married, and Priscilla Presley, Lisa's mom, announced they would go on a three-month honeymoon following their wedding.
Lisa's marriage to Daniel shocked fans as nobody knew who Lisa's new husband was. Lisa and Daniel welcomed two children together; the first was announced just six days after the couple's wedding.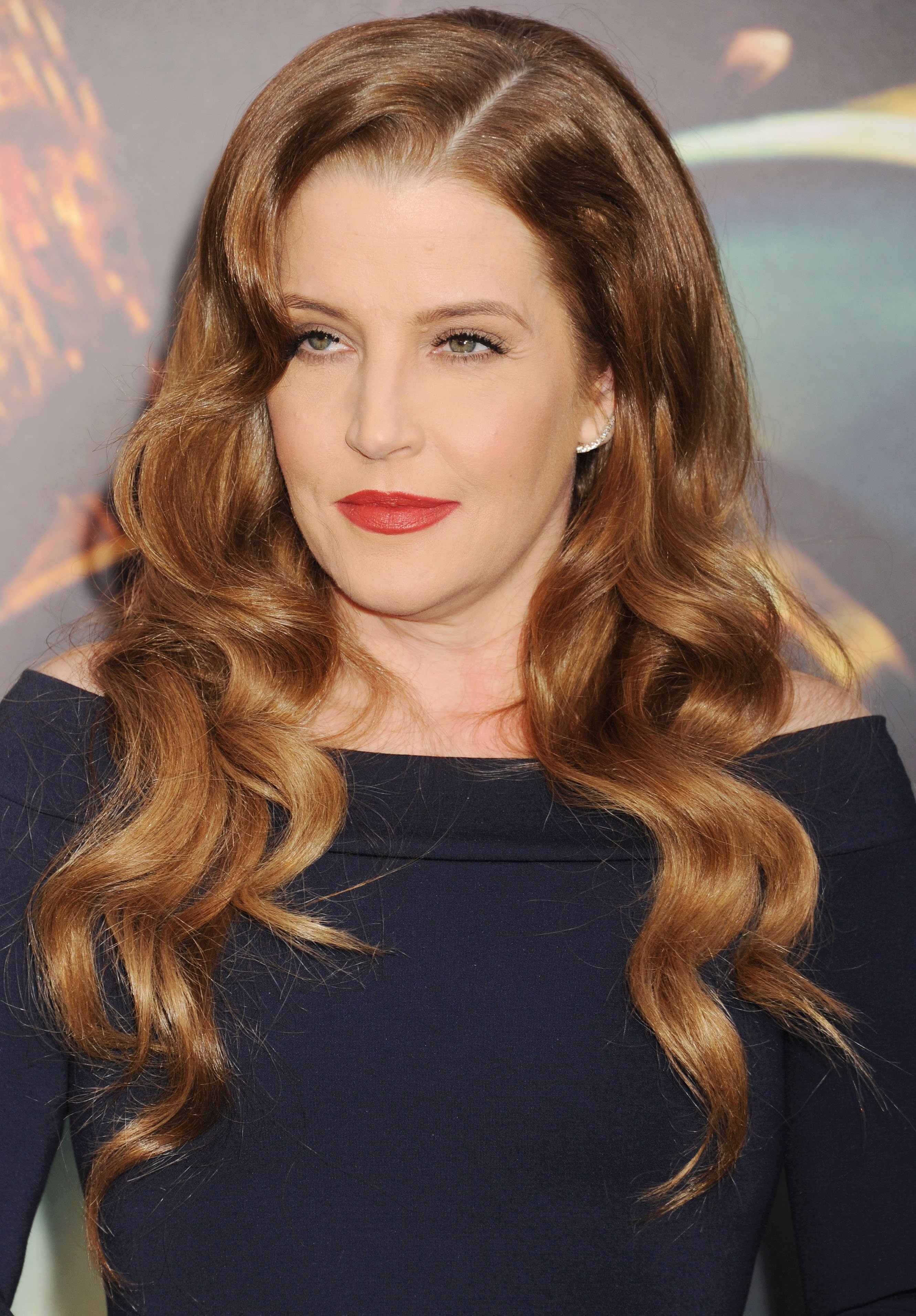 Lisa Marie Presley arrives at the "Mad Max: Fury Road" Los Angeles Premiere at TCL Chinese Theatre IMAX on May 7, 2015 in Hollywood, California | Source: Getty Images
Daniel and Lisa welcomed their first child, a daughter, Riley, in late May 1989. They welcomed their second child, a son, Benjamin, in late October, four years after Riley was born. However, Benjamin's life was tragically cut short.
Unfortunately, Lisa and Daniel could not make their marriage work, and after their October 1988 wedding, they divorced six years later, in May 1994. Lisa was the one who filed for a divorce in the Dominican Republic.
After the couple divorced, Lisa had relationships with two famous faces. First, Lisa married Michael Jackson. The couple married just 20 days after her divorce from Keough was finalized.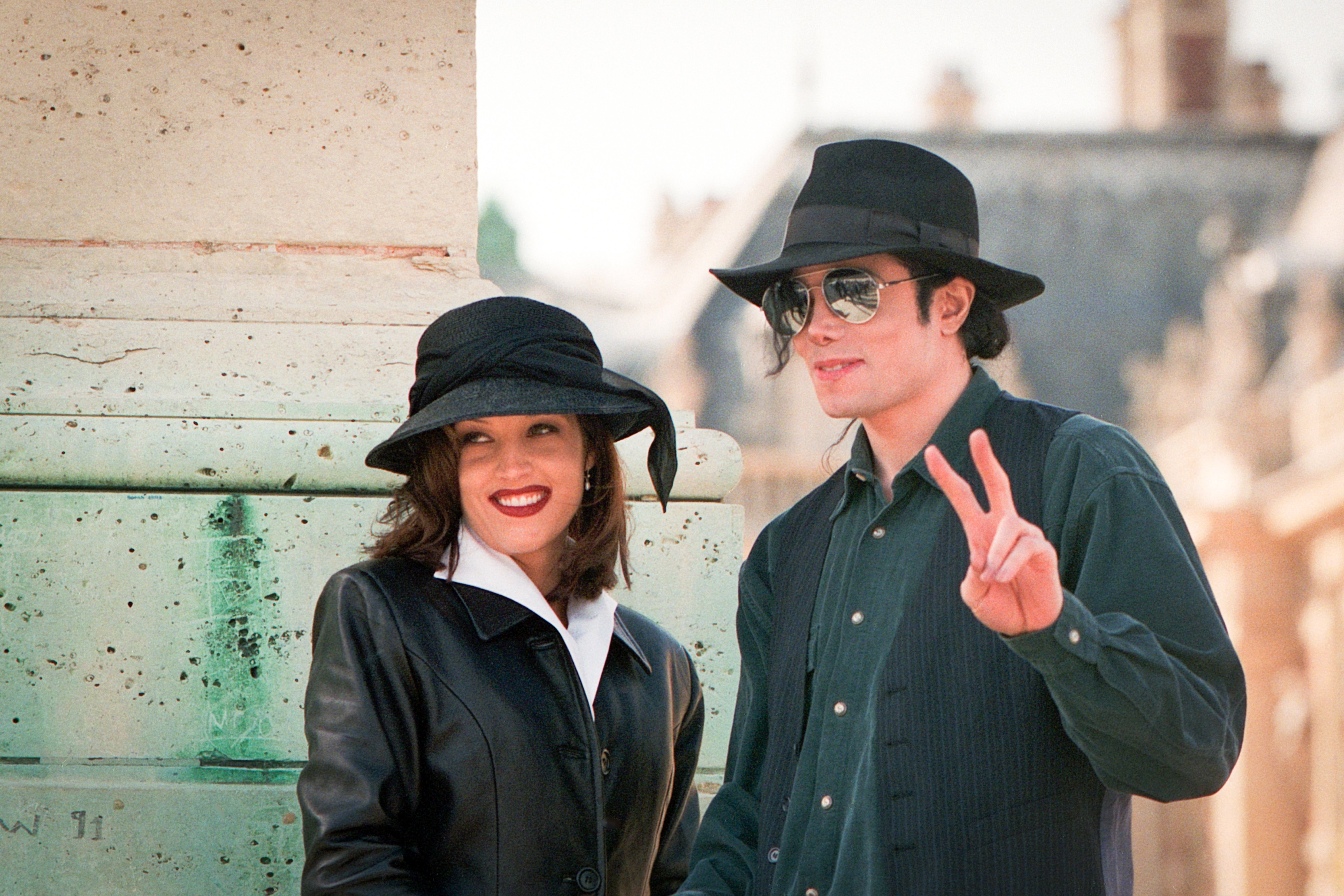 Lisa Marie Presley and Michael Jackson pose at the "Chateau de Versailles" on September 5, 1994 in Versailles, France | Source: Getty Images
Michael and Lisa had known one another for years before they wed. However, their marriage lasted only two years. The union was fraught with problems, and they got divorced in 1996. Yet they allegedly dated on and off for another four years and remained friends until Michael's death.
In 2002, Lisa met Nicholas, and it was love at first sight. However, their marriage was short-lived, and Nicholas filed for divorce from Lisa after just 107 days of marriage. Lisa believed it was because the pair was too similar for their relationship to last long-term.
Four years later, Lisa married her fourth husband, Michael Lockwood. This was Lisa's longest marriage, but it did not last long enough to see her through. The couple was married for a decade.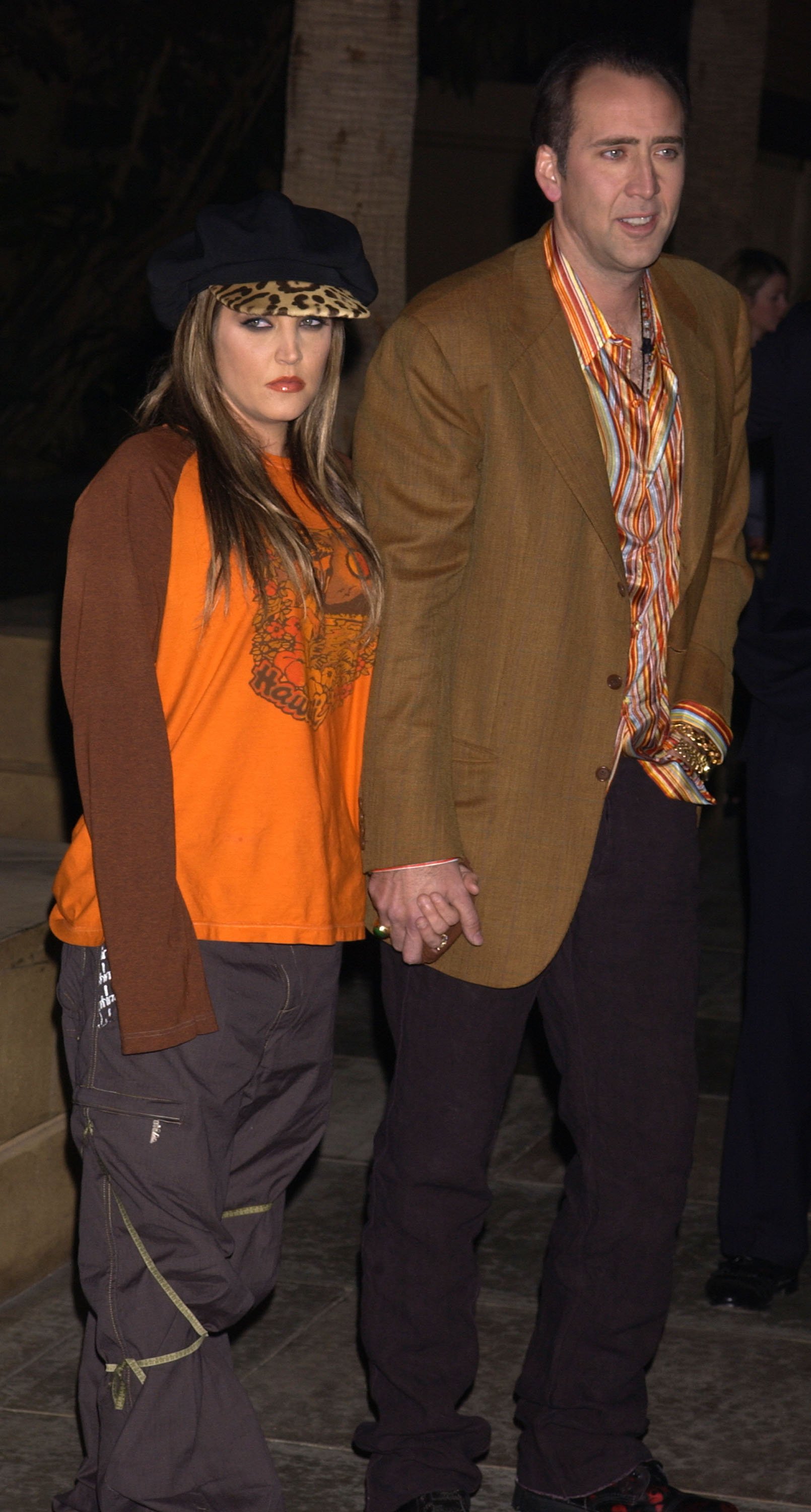 Lisa Marie Presley & Nicolas Cage during Screening of "Adaptation" at The Egyptian Theater in Hollywood, California, United States. November 23, 2002 | Source: Getty Images
During their union, they welcomed two children. Their twin daughters, named Finley and Harper, were born in 2008. Sadly, they did not see their parents happily married for long before things fell apart.
Lisa entered the marriage with an inheritance of $62 million, and Lockwood entered the marriage with just $3000. For this reason, Lisa had a prenuptial agreement to protect her in the event of a divorce.
Despite the prenuptial agreement, Lockwood took Lisa to court for a large portion of her wealth. He confessed this was because he had been ill-advised by his lawyers when he signed the prenuptial agreement.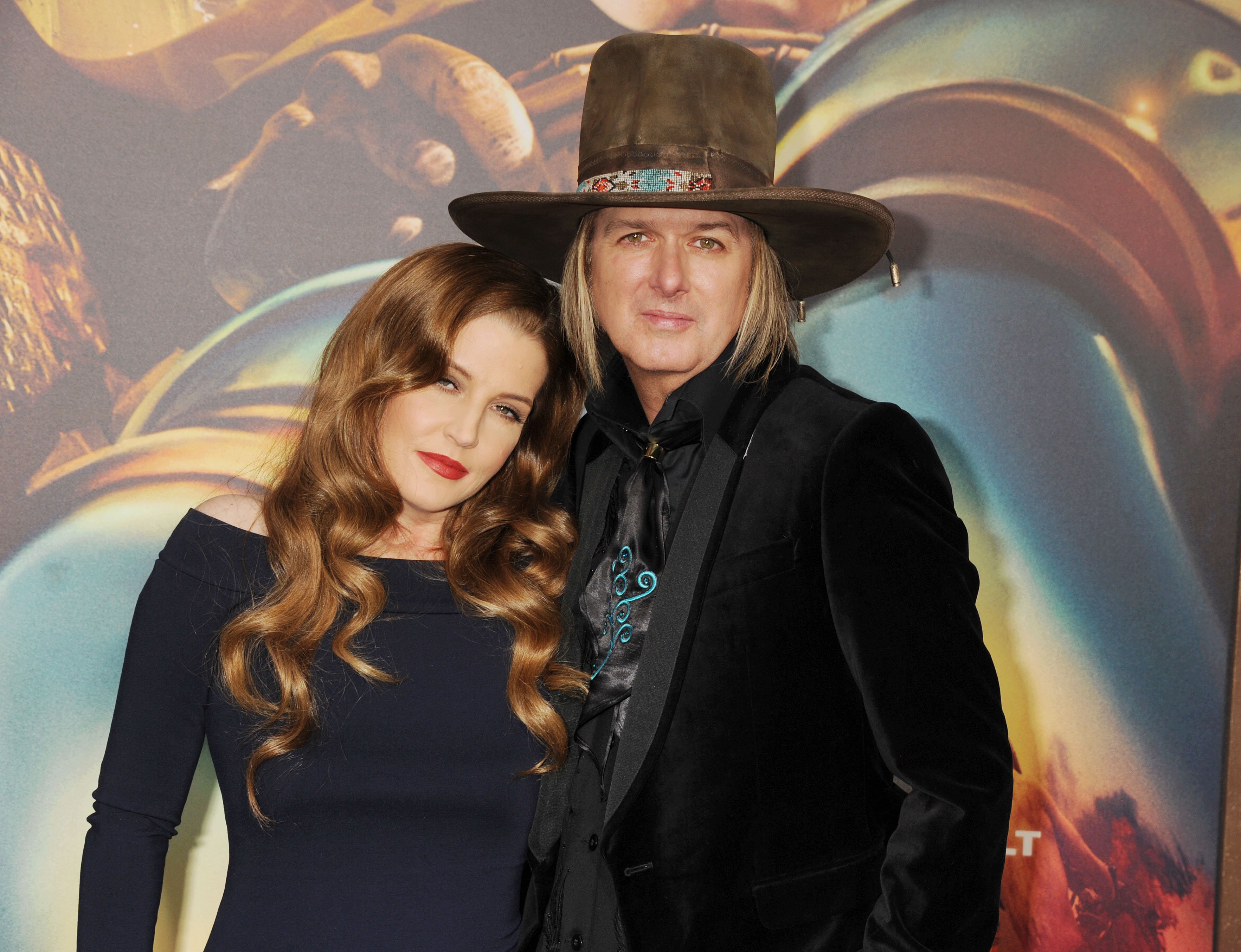 Lisa Marie Presley and Michael Lockwood arrive at the "Mad Max: Fury Road" Los Angeles Premiere at TCL Chinese Theatre IMAX on May 7, 2015 in Hollywood, California | Source: Getty Images
The couple was embroiled in court battles for two years but finally settled and finalized their divorce in 2018. Lisa managed to hold on to her wealth, and Lockwood retained the wealth he had when he entered the marriage.
Lisa Loves Her Blended Family
Although Lisa's experiences in romantic relationships have not always been successful, her relationships with each of her children are something she treasures. However, she is protective of her children.
Speaking about her views on motherhood, Lisa confessed that she did not let anyone mess with her children. She admitted:
"I'm very, very much a very strong and intense lioness mother."
She then said that she wanted to befriend her children, but she also wanted them to understand the nuances of the world and did so by protecting them. She has taught her children how to live in the world.
Lisa has developed a close relationship with her children and told "Healthy Living" that her children are her priority in this life. At the time of the interview with the publication, Lisa revealed that she and all her children lived together.
The King of Pop's daughter said that her older children loved their younger siblings and helped her care for them. She also admitted that even when they were apart, they were in constant contact via text.
Lisa Tragically Lost Her Son
Once, in a tweet, Lisa described her son as the love of her life and said that he was "one of the contents of [her] heart."
Lisa and Benjamin had such a close relationship that the pair even got matching tattoos on Mother's Day 2009. The tattoo was a Celtic eternity knot, representing everlasting love and connection.
Lisa is a songwriter and singer, and her son inspired her to write a song in 2012. The song was entitled "Storm and Grace," an apparent nod to the young man's middle name, Storm. The lyrics say:
"You have the most beautiful heart/That I've ever known/It kills me you can't ever show it/And a shell has been grown."
In the music video for Lisa's duet with her late father, "I Love You Because," all of Lisa's children were involved. However, fans noticed that Benjamin looked the most like his late grandfather. In an interview with "CMT," Lisa said he got that reaction a lot.
She mentioned that all her children have traits of their grandfather, but Benjamin was the one who was most like his grandfather. Lisa said that she sometimes felt "overwhelmed" when she looked at her son.
In July 2020, when Lisa's son, Benjamin, was 27, he passed away. Lisa and Benjamin were extraordinarily close, and she was devastated by his death. A rep disclosed:
"She is completely heartbroken, inconsolable, and beyond devastated but trying to stay strong for her 11-year-old twins and her oldest daughter Riley."
Benjamin passed away from a self-inflicted gunshot wound at his home in Calabasas, California. Lisa was heartbroken to have lost her son, who she said was the most like her late father, so young.
Two years after her son's tragic death, Lisa took to Instagram just after Baz Luhrmann's "Elvis" was announced to discuss the film. She started the post by saying that she hadn't posted because she had nothing to say while she mourned her son's death.
Lisa explained that she was heartbroken that her son would never get to see the film as it was the film that had finally done her father's legacy justice. She called Luhrrman a genius and thanked him for the film but said she would forever be mourning her son.
In an
essay
published in "People" in August 2022,
Lisa
explained that she was devastated by her son's death but chose to make the most of her life for her three living children. However, she said she would never completely get over her son's loss.
Please fill in your e-mail so we can share with you our top stories!