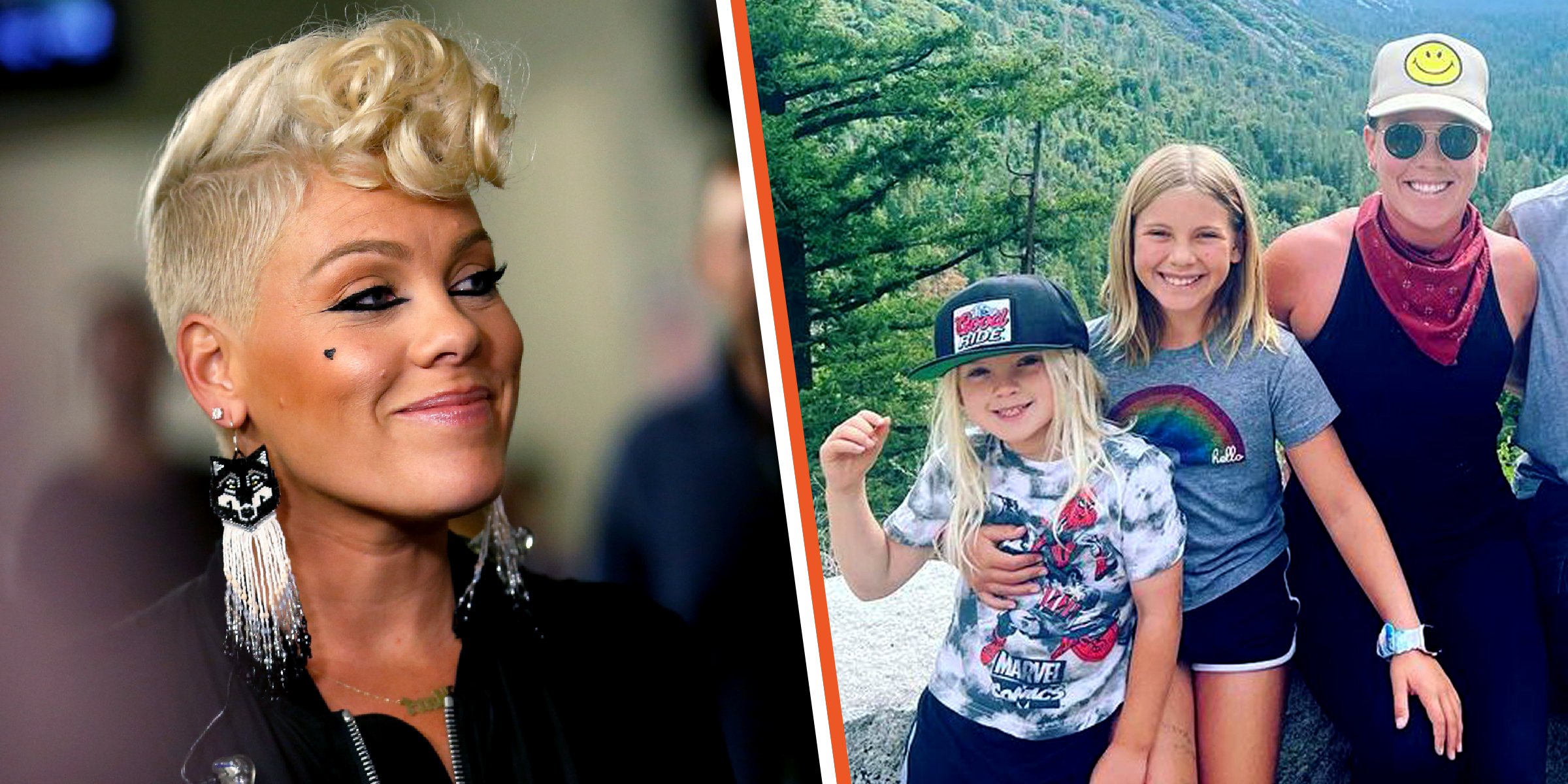 Instagram/pink | Getty Images
Pink's Kids: Get To Know the Singer's Adorable Daughter Willow and Son Jameson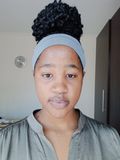 Pink is known for thinking outside of the box regarding her music, songwriting, and performances. However, the award-winning vocalist extends that thinking to her marriage and shared parenthood with her husband and former Motorcross racer Carey Hart.
Pink has been a world-renowned singer and songwriter on the music scene for decades, debuting her career in 2000 with the smash-hit album "Can't Take Me Home." She married Carey Hart in 2006, and although they've had their ups and downs, they're still going strong.
The couple welcomed their kids in 2011 and 2016 and openly leads a non-traditional family life raising their kids unconventionally.
Willow Sage Hart
On June 2, 2011, Pink welcomed her first child into the world in Los Angeles, and the couple named her Willow Sage Hart. Hart's name has unique and sentimental origins. According to Hollywood Life, Hart's mom grew up near a willow tree and grew fond of it over the years.
Pink admired how willow trees are "the most adaptable" and strong, remarking that nothing could break them down. Hart's middle name, Sage, is referent to how the plant is sacred and cleansing. Pink shared those characteristics she wished Willow possessed as she grew older.
On November 2010, People reported ongoing rumors about Pink being pregnant for the first time. After the constant speculation, the "What About Us" singer confirmed the rumors.
When asked why she had waited so long to reveal her pregnancy, Pink shared her fears of raising her hopes too high as she had previously miscarried.
Willow Sage Hart inherited her mom's prowess for entertainment. In February 2021, she released a duet cover of "Cover Me In Sunshine" with her mom, which successfully charted on the Billboard 200.
Before the duet's release, Hart debuted her vocal talent on her mom's official TikTok account, winning the hearts of many viewers, where she teased them with a few lines from their shared cover. Since then, she seems to be a promising young star.
Pink also shared her daughter's interests with Celebrity Nine, which included gymnastics and being a huge Harry Potter fan. The mom-of-two joked about how the young Hart was convinced she would be a Hogwarts scholar by age 11.
"Cover Me In Sunshine" was not her first musical project, as Willow collaborated with her mom on a soundtrack for the 2017 movie "The Greatest Showman." The song was titled "A Million Dreams, and it begins with Pink lovingly telling her daughter:
"I think you're fun. I'm glad I had you."
Like her mother, Willow isn't afraid to grace the stage and deliver a memorable performance. At the 2021 Billboard Music Awards, the duo showed off their acrobatic prowess as they shared the stage, stunning their audience.
However, being a rising performer in the entertainment and music industry, Willow also likes to think outside the box regarding self-expression - and her mom praises her for it. In September 2019, Willow experimented with her hair and shaved it into a mohawk.
Pink shared her daughter's new look on a since-removed Instagram post and expressed her approval in her caption. Moreover, she encouraged her supporters to be themselves, dare to be different, and own those differences.
With that sentiment in mind, Pink disclosed that she has conversations about gender and gender expression with her daughter from time to time. Pink strongly feels that her daughter deserves to decide her gender for herself.
The "Thanks for Sharing" actress revealed that Hart saw herself more as a pre-teen boy and even said they would marry an African woman one day.
Jameson Moon Hart
Pink and her husband, Carey, welcomed their second child on December 26, 2016. Jameson's first name also has sentimental origins; his maternal grandfather's name was James - and his maternal uncle's and his dad's second name - is Jason.
His parents combined those two names, and Jameson was their winner. The couple revealed that although they weren't hellbent on the gender of their second-born, they had thought about the name when Pink was still pregnant with Willow. They didn't know Jameson's biological sex until he was born.
Pink's second pregnancy was announced in November 2016, about a month before their son was born. During that time, the family shared several snaps of Pink's growing belly, where Willow often cradled it in her arms.
Furthermore, while Jameson was still in his mom's tummy, Willow and her dad were building a bicycle for the youngest of the Hart family as they prepared for his arrival.
During the height of the Covid-19 pandemic in 2020, Pink and Jameson contracted the virus. As part of their recovery, Pink shared that they had to be put on nebulizers to cope with the sickness.
After personally experiencing the coronavirus scare with her son, she urged the world to take the airborne sickness more seriously.
The "Raise Your Glass" singer also shared her commending thoughts for the health workers risking their lives to treat the virus and pledged to donate $1 million in their honor.
Jameson often appears on his parent's socials. Pink once shared a video of her son, asking him to join her as she sang "Cover Me In Sunshine." The youngster abided but only comically repeated after his mom in a grouchy monster voice as he scrunched his face
Pink captioned the TikTok, "This one is trouble," and laughed at Jameson as she asked what version of the song he was singing. Jameson also enjoys skateboarding, wakeboarding, and playing football with his dad.
A Look inside Pink's Parenting
The double-platinum earning vocalist is very open about her parenting style. In 2017, she revealed that she was raising her kids in a "label-less" home. One of Pink's top priorities when raising her children is making sure that they grow up to be decent people.
Jameson and Willow's parents stated that they would support their kids' development, no matter how they choose to build their characters as individuals in terms of gender expression, and sexuality is up to them.
Moreover, Pink once revealed that she believes in affection and making sure that her children deserve to know they can count on her. But as someone who's had her whole life to build her tough character, she sometimes needs to remind herself that her kids are yet to develop that thick skin.
As a mother, Pink worries about how Willow and Jameson will have to face the ills of the world one day. But she and her husband try not to take the world too seriously. This leaves room for humor and laughter, which she believes is an everyday need.
Please fill in your e-mail so we can share with you our top stories!