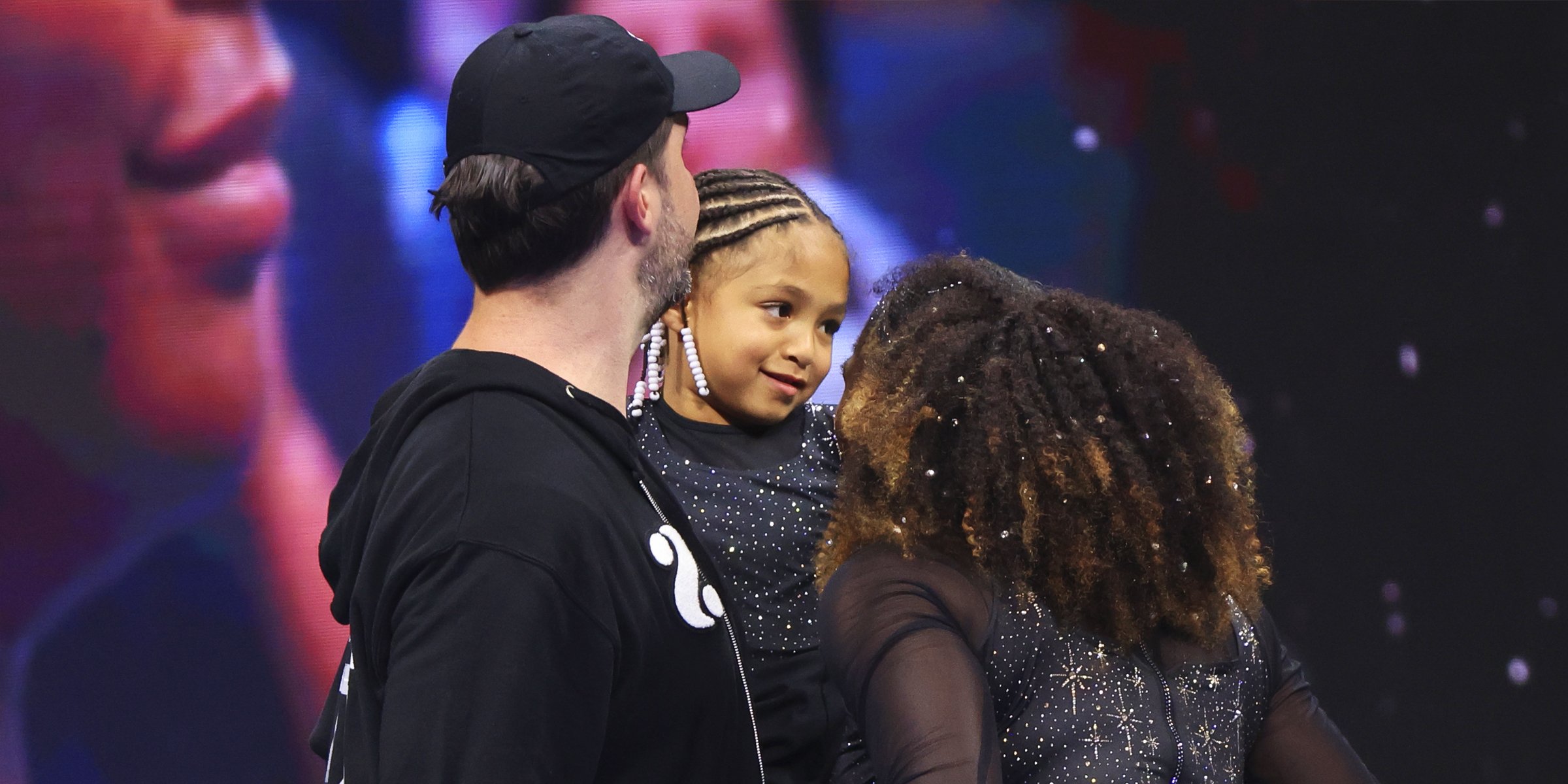 Getty Images
Serena Williams' Husband Tears up Seeing Her Final Game as She Gives up Career to Focus On Family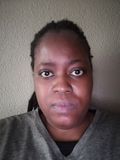 Serena Williams and Alexis Ohanian faced difficult times with their daughter, Alexis Olympia Ohanian Jr.'s pregnancy. The couple first welcomed her before tying the knot, and now Serena was retiring so she could be a present mother.
In early August 2022, Serena Williams released a statement on Instagram sharing her September cover photo for Vogue. The image featured her and her daughter, Alexis Olympia Ohanian Jr.
In the post's caption, the professional tennis player revealed that the time had come for her to move in a different direction, referencing her choice to retire from the sport. She noted how hard it was to give up something she loved.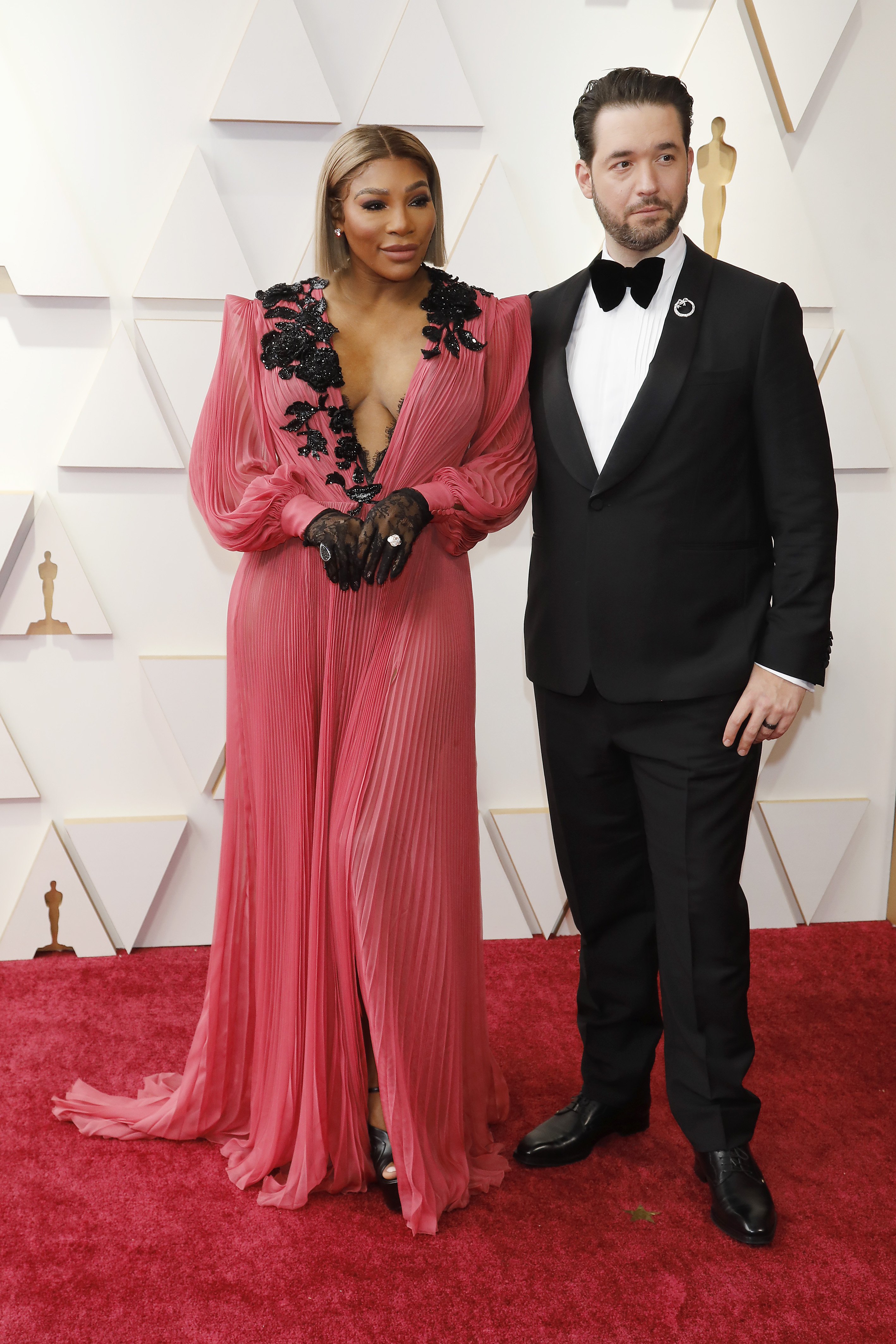 Serena Williams and Alexis Ohanian at the 94th Academy Awards in Los Angeles, on March 28, 2022 | Source: Getty Images
The athlete shared how much she enjoyed playing tennis but noted that the countdown to her retirement had begun. Serena explained that she was leaving the sport because she wanted to "focus on being a mom," discovering herself and her spiritual goals.
The star confessed that she would "relish" the last few weeks of the sport before her retirement kicked in. For her Vogue piece, Serena shared more about her decision to retire, admitting:
"I'm terrible at goodbyes."
On September 2, 2022, the 23 Grand Slam singles title winner played her last match at Arthur Ashe Stadium for the US Open. Serena lost the tournament and burst into tears as she walked off the court.
In her farewell message after the match, the tennis professional thanked her family for all their support. She included her mother, Oracene Price, and her father, Richard Williams, saying:
"Thank you, Daddy; I know you're watching. Thanks, Mom. Oh my God."
Serena also showed gratitude to all the people that had been by her side all through the decades. The star said her career had started with her parents, who deserved everything, and she was grateful for them.
She noted how her older sister, Venus Williams, was an inspiration and played a part in her successful career. The athlete insisted that her tears were happy ones and shared:
"I wouldn't be Serena if it wasn't [for] Venus, so, thank you, Venus. She's the only reason that Serena Williams ever existed."
Hannah Selinger, a writer for the Independent, shared a piece where she related to Serena's choice to leave work to become a full-time mother because the two couldn't be balanced. During Serena's last match of her last week on the court, her husband attended.
As a tribute video played honoring Alexis Ohanian's wife's long career, the Reddit co-founder was seen crying as he held their daughter. Ironically, Alexis almost never married the star because she hadn't taken him seriously when they first met.
Serena and Alexis' Sweet Love Story
During her April 2018 appearance on "The Tonight Show Starring Jimmy Fallon," Serena revealed how she and Alexis met. The tennis star shared how they met randomly in Rome, Italy, one of her favorite cities, in May 2015.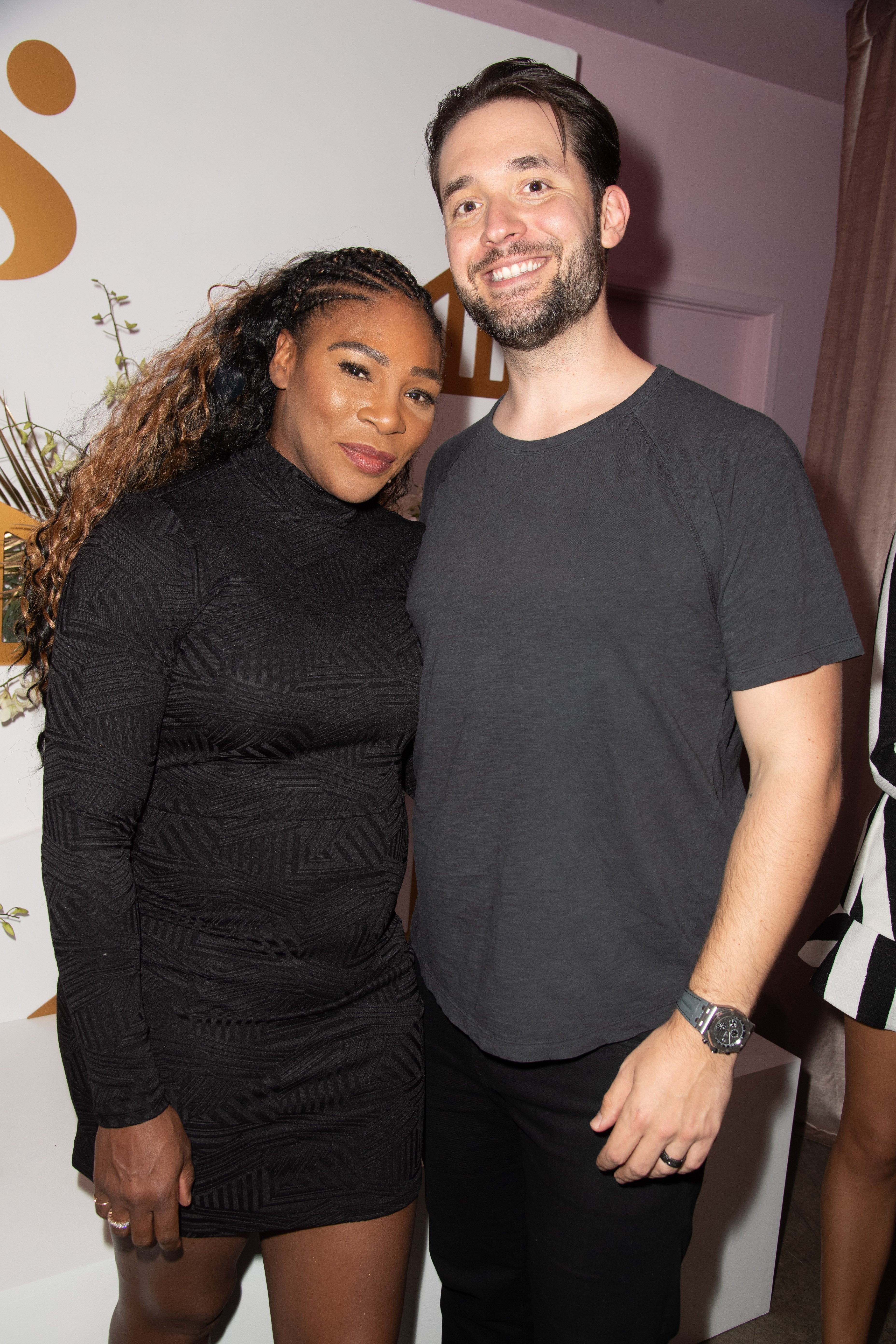 Serena Williams and Alexis Ohanian at The Serena Collection Pop-Up VIP Reception on November 30, 2018, in Los Angeles, California | Source: Getty Images
The athlete had gone down to eat breakfast at the hotel she was staying at but found that the meal cycle was already closed. Ironically, Serena never ate breakfast before tournaments because of how nervous she got, but fate played a role the one time she broke her rule.
Instead of going back to her room, the tennis professional sat somewhere else with her coach and trainer. The space was empty until a big, tall man walked in, with the star hilariously stating:
"You know, kind of frumpy and like hard."
Serena teased her husband, saying he was pounding the floor like a giant as he walked! Alexis "plopped" down next to the athlete's table even though there was plenty of space elsewhere.
So Serena and her team tried getting rid of the businessman by telling him a rat was running around. However, instead of getting scared off, Alexis and the star married!
In May of the same year, Alexis shared their meeting story while on "The Late Show with Stephen Colbert." He explained that he was in Rome for a conference and had too much to drink the night before meeting Serena.
The businessman had gone down to get breakfast and coffee but missed it and was told to sit outside, where he would get his morning cup. After selecting a table and opening his laptop, an Australian man from Serena's group told him there was a rat and that he should move.
However, Alexis wasn't going anywhere and told them he was from Brooklyn and saw rats all the time! The truth was the group wanted to use the table Alexis was sitting by for the rest of their team, so they wanted him to move.
Serena was impressed that he wasn't afraid of rats and asked if he was at the tech conference and who he'd attend to see speak. He told her he was the speaker and had started Reddit, a company she didn't know of.
The tennis player ended up taking his number for professional reasons and invited him to her match in France, and one thing led to another. In December 2016, Alexis brought Serena back to the Cavalieri Hotel - where they first met - and proposed!
The following November, the couple married in New Orleans, with other famous stars in attendance. Before getting married, Alexis and Serena discovered they were pregnant with their first child.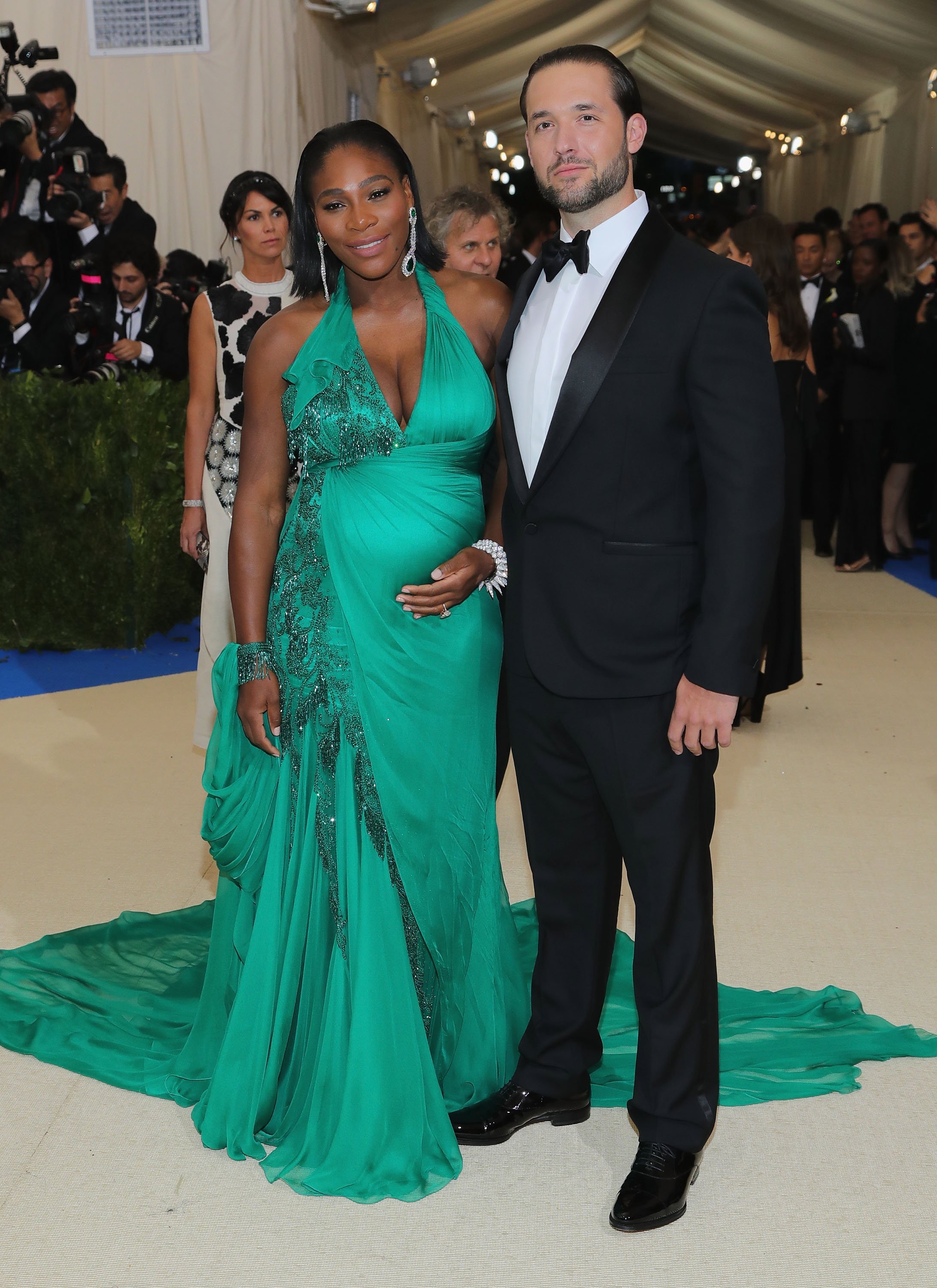 Serena Williams and Alexis Ohanian at the "Rei Kawakubo/Comme des Garcons: Art Of The In-Between" Costume Institute Gala on May 1, 2017, in New York City | Source: Getty Images
In January 2016, on the eve of the Australian Open, Serena gave her fiancé a paper bag with six positive pregnancy tests to inform him about the pregnancy. The athlete played the tournament while pregnant with Olympia.
The pregnancy was easy for the tennis player, but the birth that happened two months before Alexia and Serena's wedding was tricky. In September 2017, Olympia was born through an emergency C-section after her mother's heart rate went dangerously low during contractions.
The surgery was successful, but Serena experienced shortness of breath the following day and was worried about blood clots because of her medical history with them. The star thought she had another pulmonary embolism and told the nearest nurse.
She insisted on a blood thinner and a CT scan and found out she had small blood clots in her lungs and was put on the drip. Then her C-section popped open because of the coughing spells caused by the pulmonary embolism, and she returned to surgery.
Doctors found a large hematoma in her abdomen, and Serena needed more surgery. After a week in the hospital, she finally got to go home but discovered the night nurse had fallen through.
The athlete spent six weeks of her first-time motherhood in bed recovering. Alexis showed up by changing their daughter's diapers, and Serena struggled with doubts for the first few months about being able to handle motherhood.
The little girl [Alexis Olympia Ohanian Jr.] appeared to be making great strides in the sport under the guidance of her famous mother [Serena Williams].
She faced low moments when she heard her daughter cry and health with unstable emotions. Price helped her daughter by being there physically and urged Serena to relax around Olympia, and the athlete recalled her mother saying:
"Obedience brings protection."
How Serena Parents Olympia with Alexis
In January 2018, Serena revealed to Vogue that she didn't want Olympia to deal with expectations or comparisons. Unlike her, she said she wanted the little girl to have an everyday life.
Alexis noted how their daughter would have a "very special life," but they were aware of the cautionary tales about children that grew up in the limelight. In January 2020, the businessman revealed that he got 16 weeks of paid paternity leave from Reddit when Olympia was born.
He shared how he was pleased that he didn't have to choose between his career and his wife when their daughter arrived. Alexis described the lack of paternity leave as inhumane for modern society.
In January 2021, Olympia was already three and taking tennis lessons that her mother signed her up for. Serena signed the little girl up in October 2020, and although she wasn't the child's coach, she still gave her guidance in the sport.
In June 2021, the tennis professional shared an Instagram video showing her and Olympia bonding while practicing the sport together. The little girl appeared to be making great strides in the sport under the guidance of her famous mother.
Please fill in your e-mail so we can share with you our top stories!
The information in this article is not intended or implied to be a substitute for professional medical advice, diagnosis or treatment. All content, including text, and images contained on news.AmoMama.com, or available through news.AmoMama.com is for general information purposes only. news.AmoMama.com does not take responsibility for any action taken as a result of reading this article. Before undertaking any course of treatment please consult with your healthcare provider.