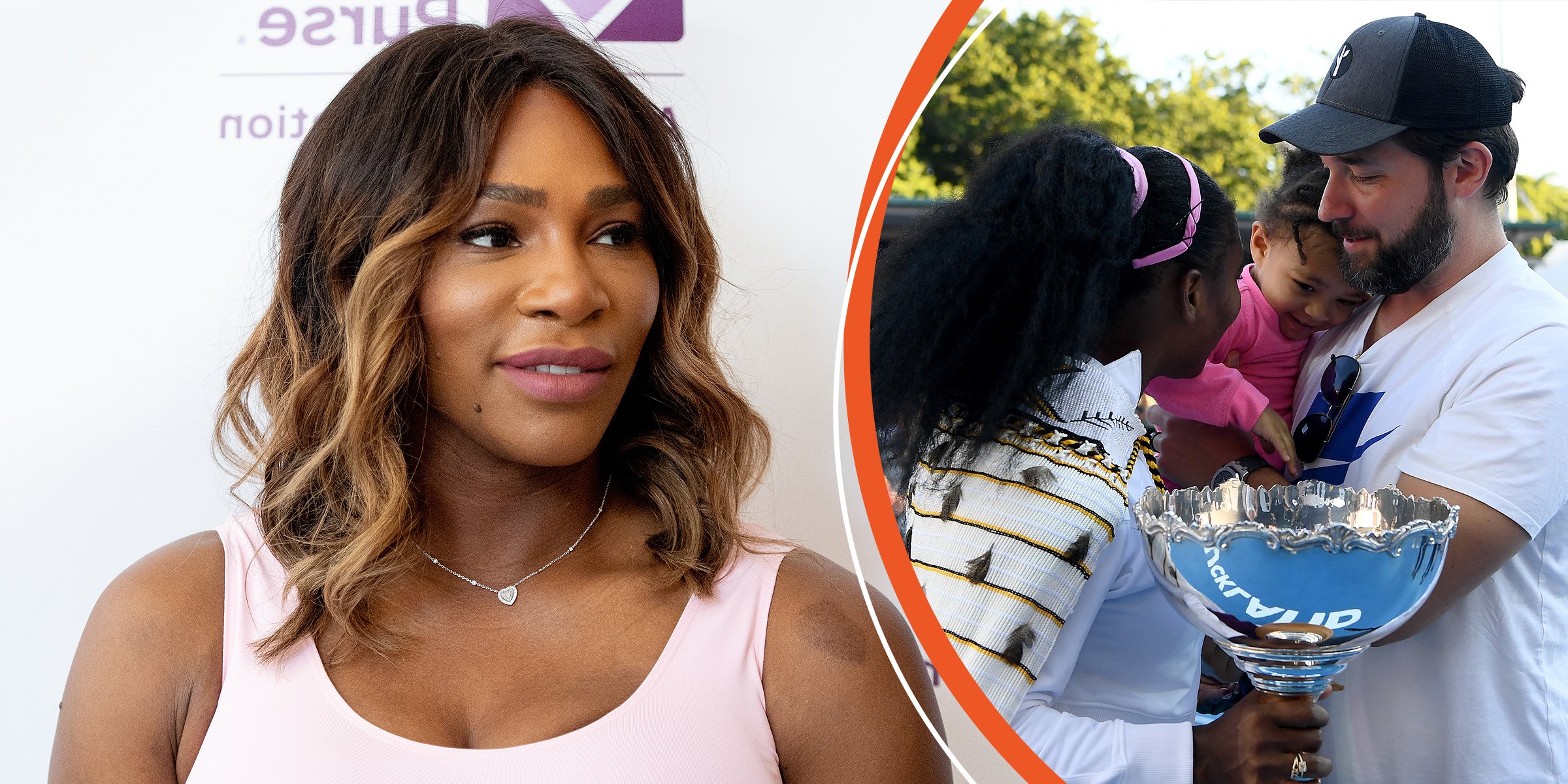 Getty Images
Serena Williams' Husband Shouldered Sole Responsibility of 'Women's Work' to Undo Negative Stereotypes
Serena Williams seems to have met her match in her husband, Alexis Ohanian Sr., who was able to support his wife in the way he wanted after she gave birth to their only child.
In April 2018, Serena Williams appeared as a guest on "The Tonight Show Starring Jimmy Fallon." She talked about various topics, including motherhood and meeting her husband, Alexis Ohanian Sr.
The tennis star revealed that her first meeting with Alexis Sr. was a random one in Rome – one of Williams' favorite cities. The professional tennis player had gone out for breakfast even though she usually didn't when playing tournaments because she'd get too nervous.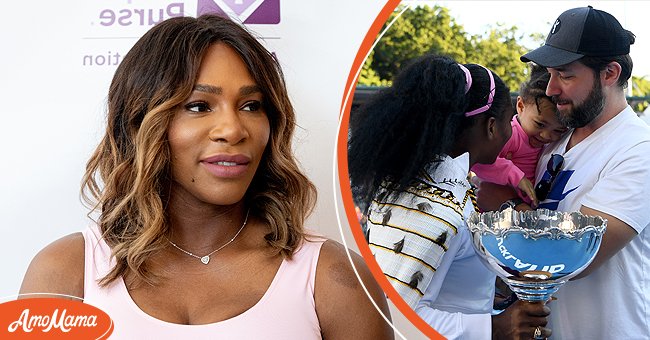 Serena Williams at the Allstate Foundation Purple Purse and the launch of a national street art campaign on June 20, 2018, in New York City, and her with Alexis Olympia and Alexis Ohanian at ASB Tennis Centre on January 12, 2020, in Auckland, New Zealand. | Source: Roy Rochlin & Hannah Peters/Getty Images
The breakfast service was unfortunately closed, leading Williams to sit somewhere else. The star recalled how empty the place was, and she was sitting alone with her coach and trainer.
Williams shared that a big and tall man walked in, joking about how frumpy and hard-looking he was. The man strangely decided to sit next to the tennis star and her people.
In her mind, Williams asked herself who the man was and why he was sitting with them. So they decided to get rid of him by telling him there was a rat, even though there were none. However, that first meeting led Williams to marry Alexis Sr.!
ALEXIS SR. SHOWS SERENA LOVE WITH BILLBOARDS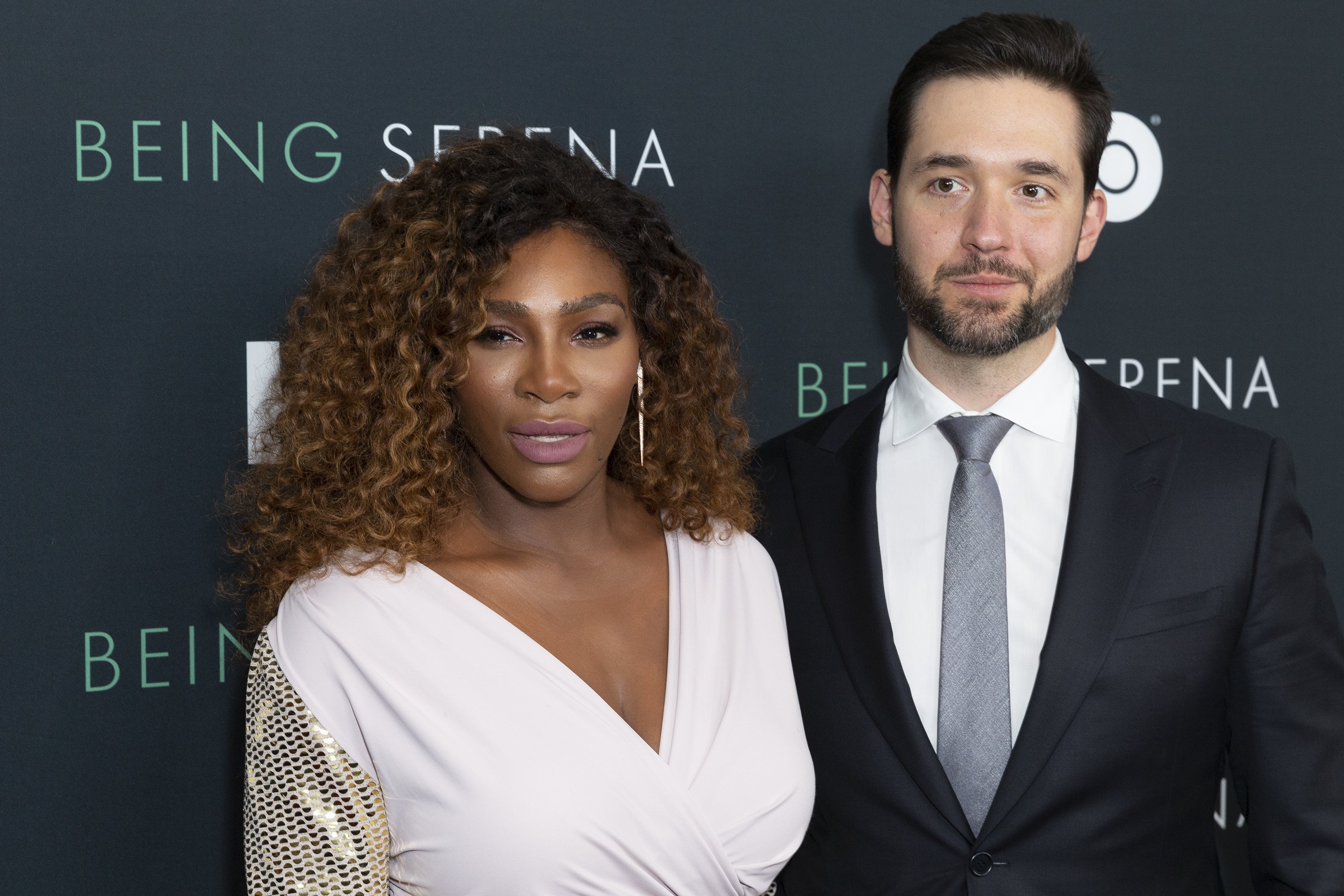 Serena Williams and Alexis Ohanian at the premiere of "Being Serena" on April 25, 2018, in New York. | Source: Lev Radin/Pacific Press/LightRocket/Getty Images
In February 2018, Reddit's co-founder showed the whole country how much he loved and respected his incredible wife. Instead of just telling her at home, Alexis Sr. bought four large Palm Springs billboards to praise her.
At the time, their daughter, Alexis Olympia Ohanian Jr., was only five months old. When read in sequence, the billboards, which included images of Serena and Alexis Jr., said:
"Greatest Momma Of All Time; Serena Williams G.M.O.A.T - Alexis Jr. + Sr."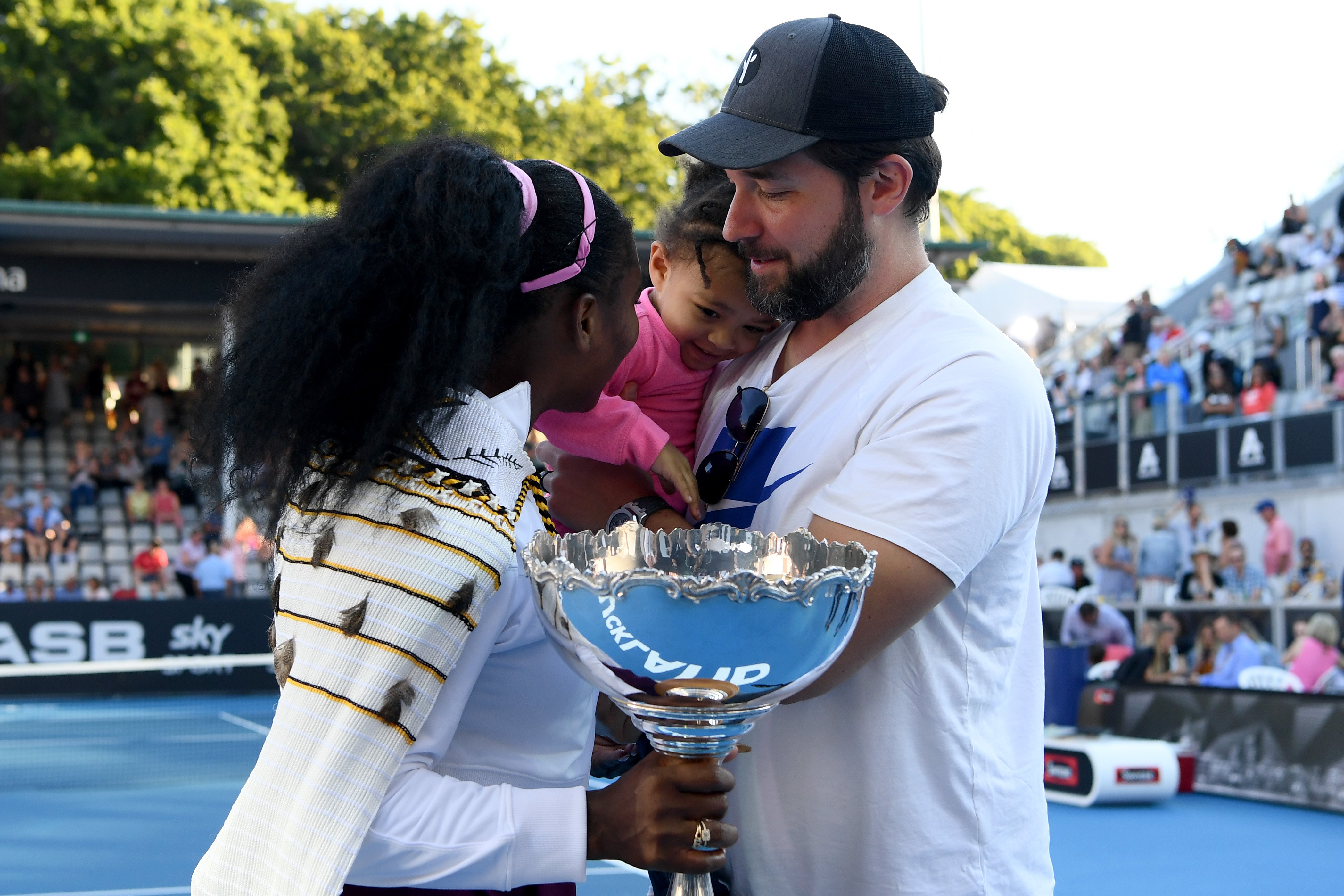 Serena Williams, Alexis Olympia, and Alexis Ohanian at ASB Tennis Centre on January 12, 2020, in Auckland, New Zealand. | Source: Hannah Peters/Getty Images
The G.M.O.A.T. acronym was a play on the words "Greatest Of All Time (G.O.A.T.)," in reference to Serena's impeccable winning streak in tennis. Alexis Sr. also shared the images of the billboards on his Instagram account.
During Williams' April 2019 interview on the 3rd hour of the "Today" show, she couldn't help but gush when speaking about her husband. She told the hosts that it was terrific to have the co-founder and managing partner of Initialized Capital in her life.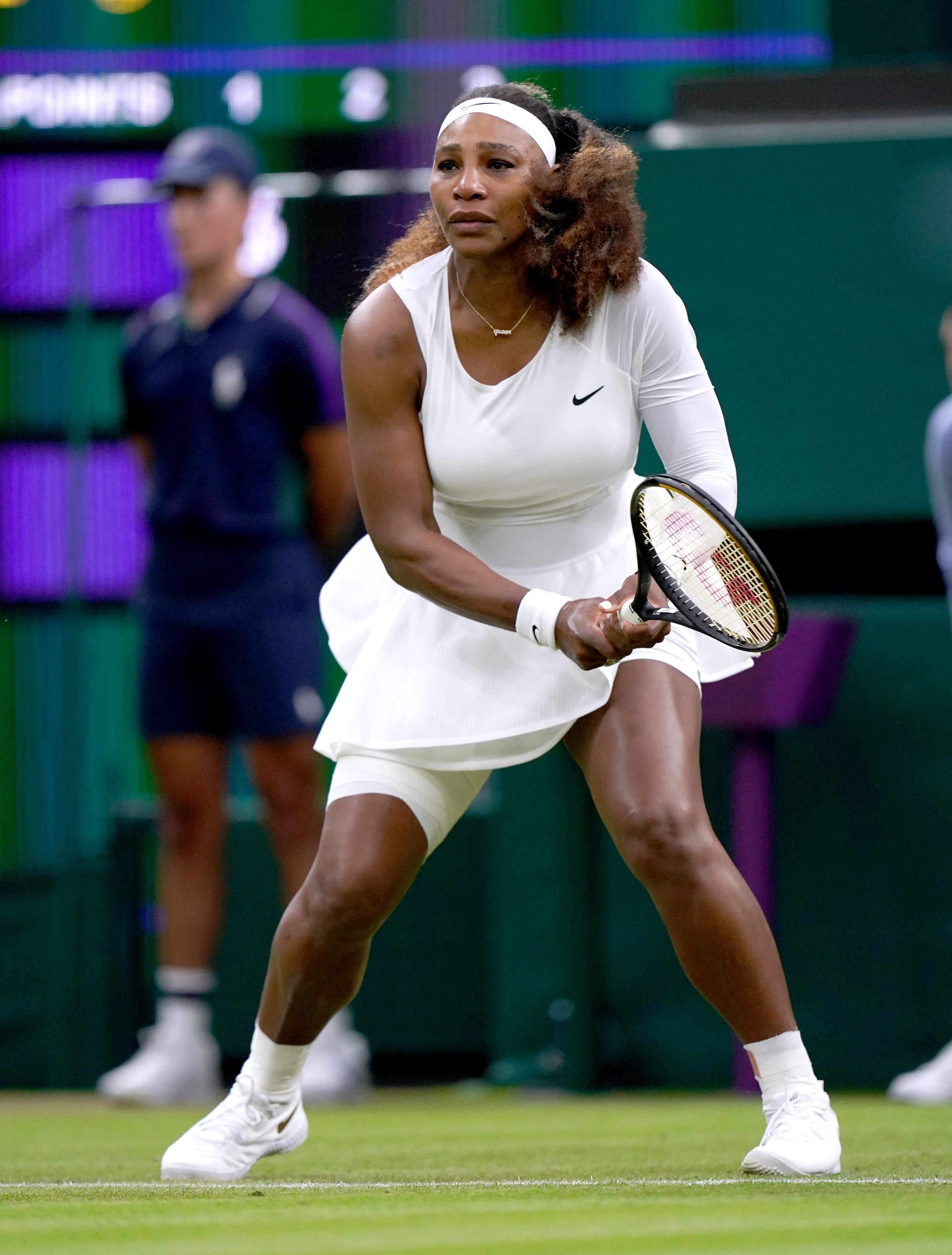 Serena Williams at Wimbledon at The All England Lawn Tennis and Croquet Club on June 29, 2021. | Source: Adam Davy/PA Images/Getty Images
The legendary star praised Alexis Sr., noting how much he'd done for their family. Williams confessed that being treated so well was something new to her because she had been alone or only with her family her whole life.
She noted how coming together with an equally successful and motivated partner was terrific. It wasn't the first or the only time the athlete spoke highly about her loving husband.
SUPPORTING SERENA THROUGH HEALTH ISSUES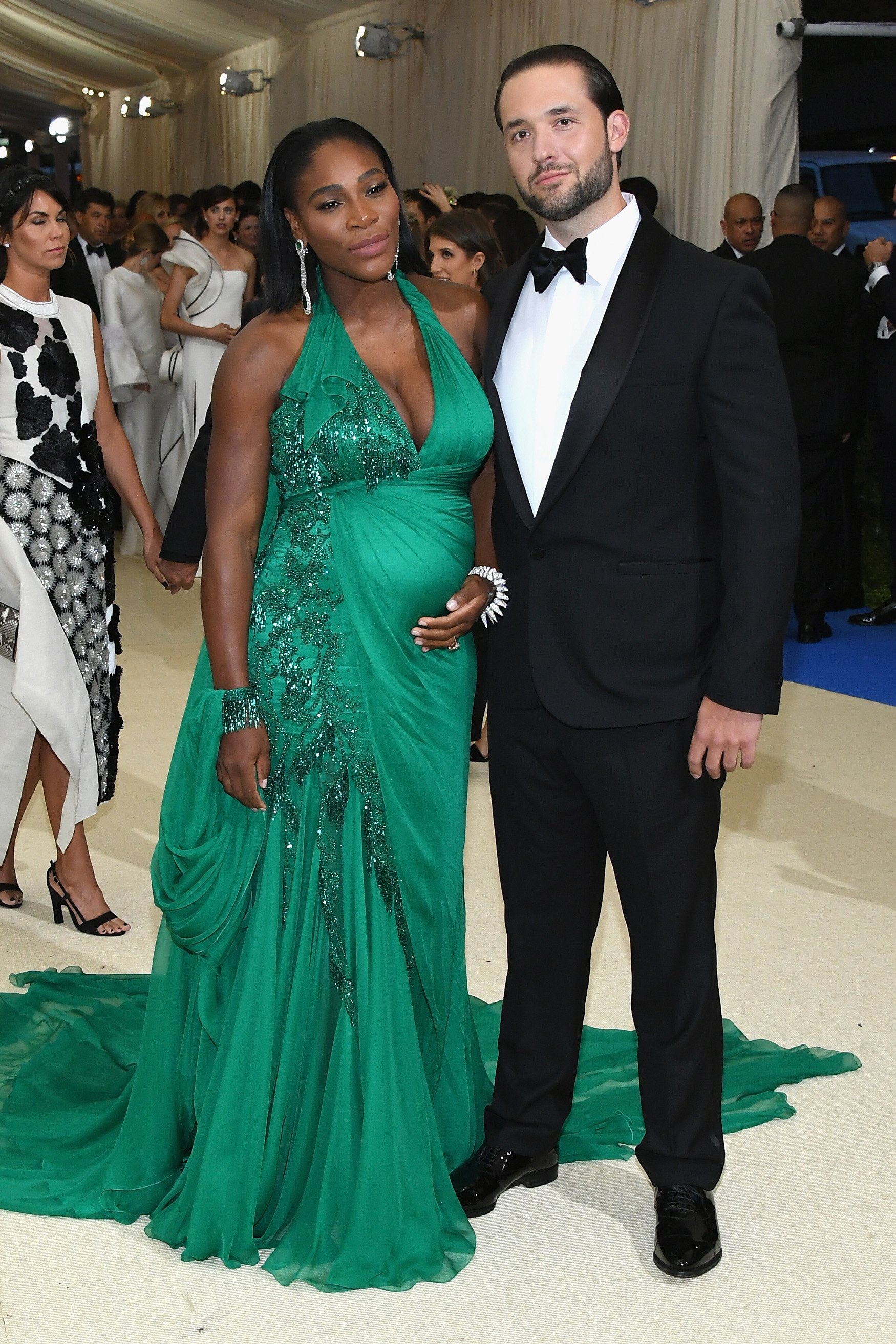 Serena Williams and Alexis Ohanian at the "Rei Kawakubo/Comme des Garcons: Art Of The In-Between" Costume Institute Gala on May 1, 2017, in New York City. | Source: Dia Dipasupil/Getty Images
In January 2018, the athlete spoke to Vogue about how supportive her husband had been after giving birth to their daughter. Their child was born via an emergency C-section on September 1, 2017.
The procedure was needed after the little girl's heart rate became dangerously low during her mother's contractions. The surgery went perfectly well, and Alexis Sr. got to cut the cord and cuddle the newborn baby.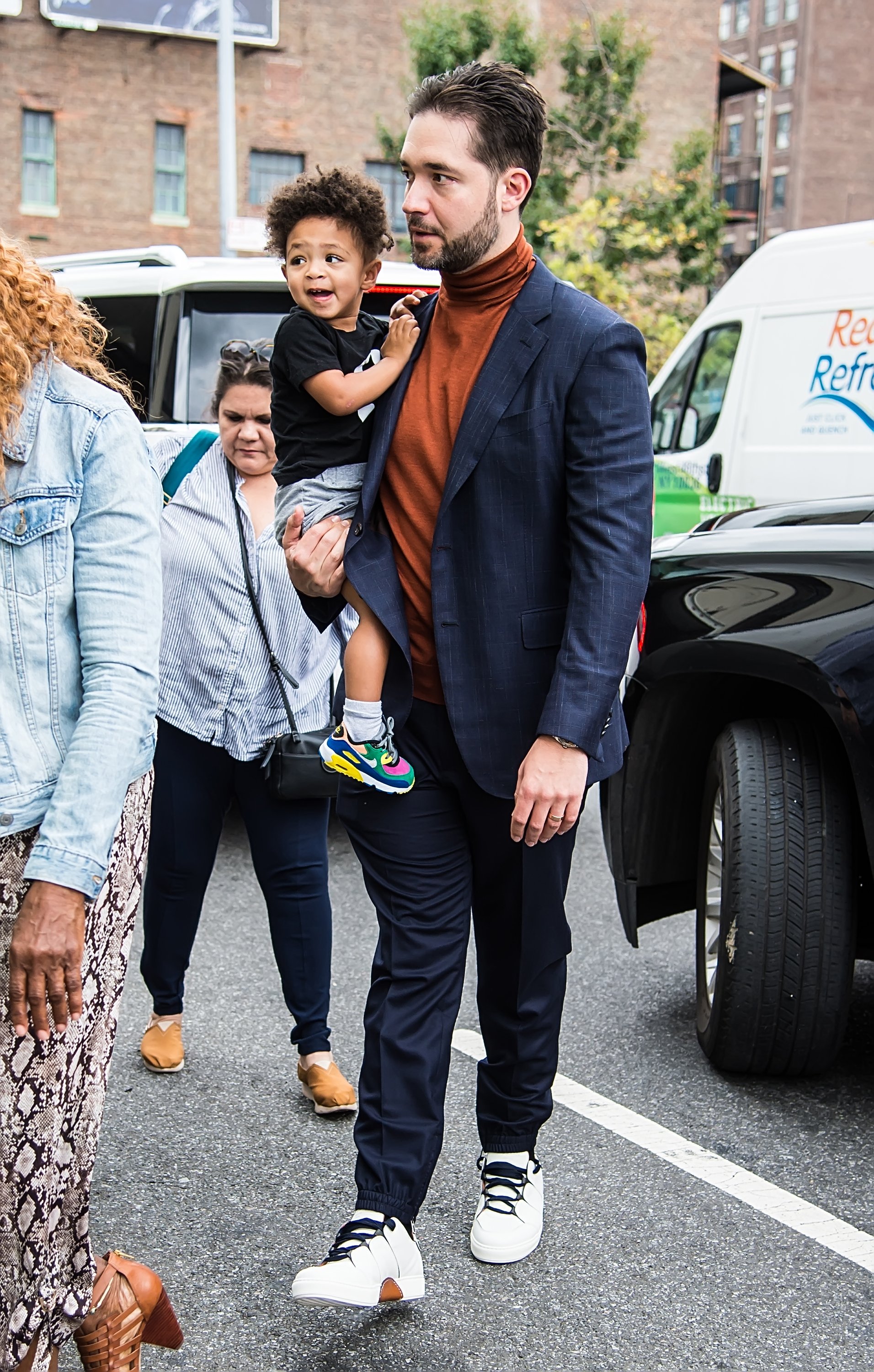 Alexis Ohanian Sr. and Alexis Olympia Ohanian Jr. at the S by Serena Williams Fashion Show during New York Fashion Week on September 10, 2019. | Source: Gilbert Carrasquillo/GC Images/Getty Images
Williams and her husband thought everything was fine until the tennis star started feeling short of breath the following day while recovering at the hospital. Small blood clots were found in the star's lungs.
She was put on a drip and then experienced five more days of health scares. The star's C-section wound opened up due to her continuous coughing caused by the pulmonary embolism.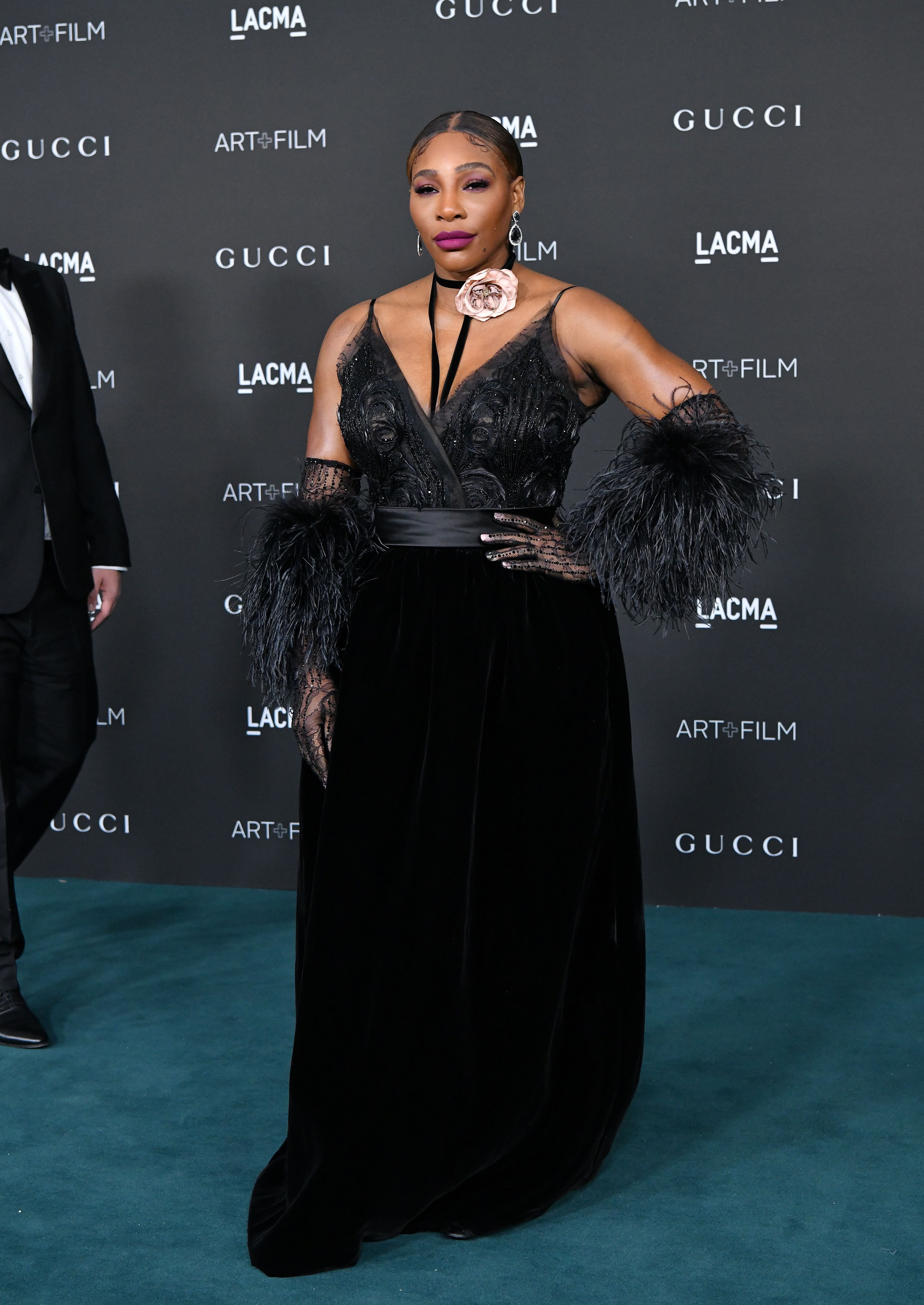 Serena Williams at the 10th Annual LACMA Art+Film Gala on November 6, 2021, in Los Angeles, California. | Source: Axelle/Bauer-Griffin/FilmMagic/Getty Images
Doctors found a large hematoma flooding her abdomen when she went back to surgery. Williams needed another operation to deal with this and to prevent further blood clotting.
A week after returning home, she found out that the night nurse had failed to come through. She had to spend the first six weeks of being a new mother stuck in bed, but her husband gladly changed their daughter's diapers and was her rock.
LEARNING HOW TO LOVE RIGHT FROM HIS PARENTS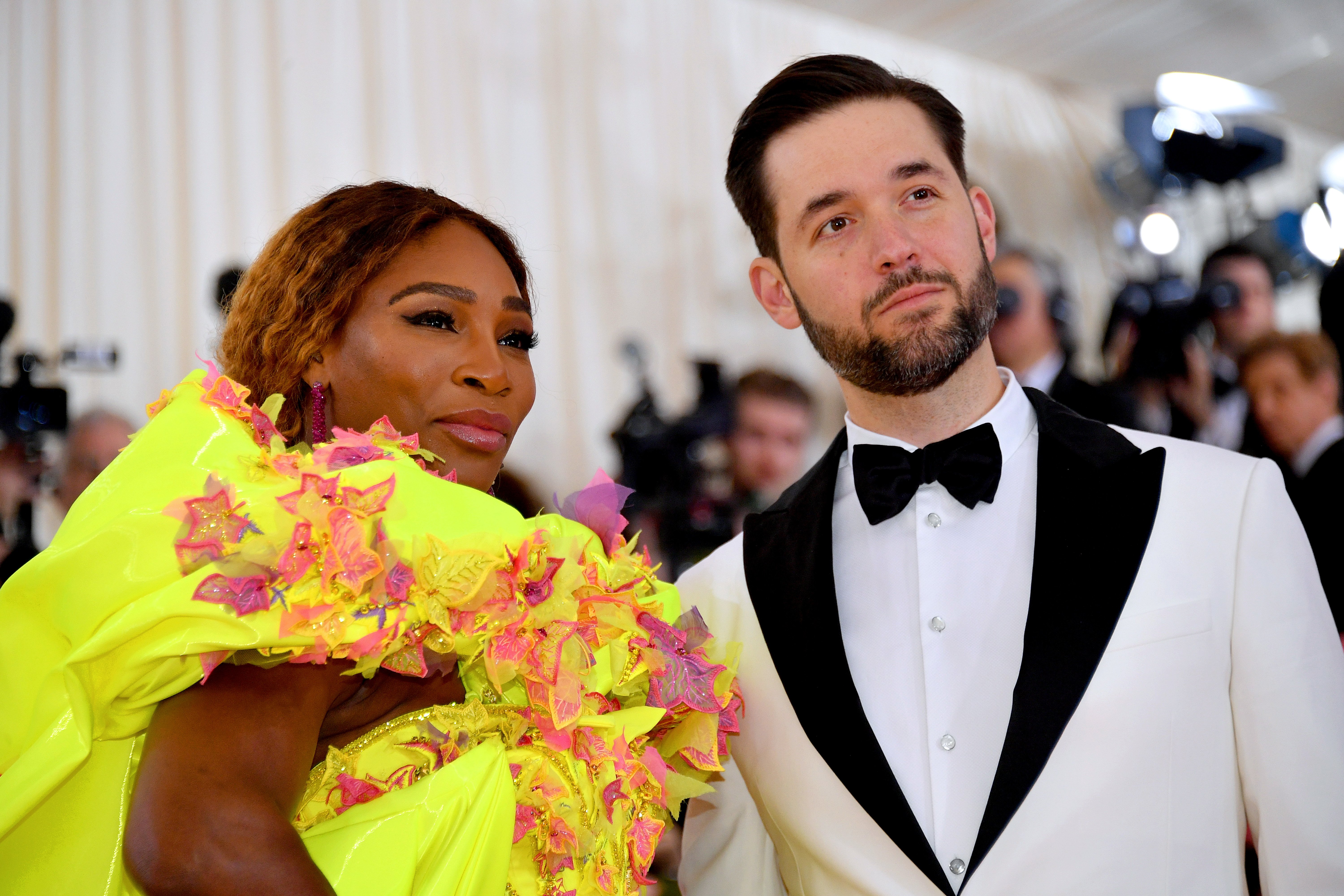 Serena Williams and Alexis Ohanian at The Met Gala Celebrating Camp: Notes on Fashion on May 6, 2019, in New York City. | Source: Dia Dipasupil/FilmMagic/Getty Images
Alexis Sr. didn't just become an excellent partner overnight; he credits his parents for influencing him to be the man he is today. Speaking to Glamour in February 2019, he said he'd learned most of what he knew about relationships and partnerships from his parents.
The businessman shared how his German mother worked at night as a pharmacy technician instead of a pharmacist to be around when Alexis Sr. came back from school. His father also worked long hours to give his family the best life possible.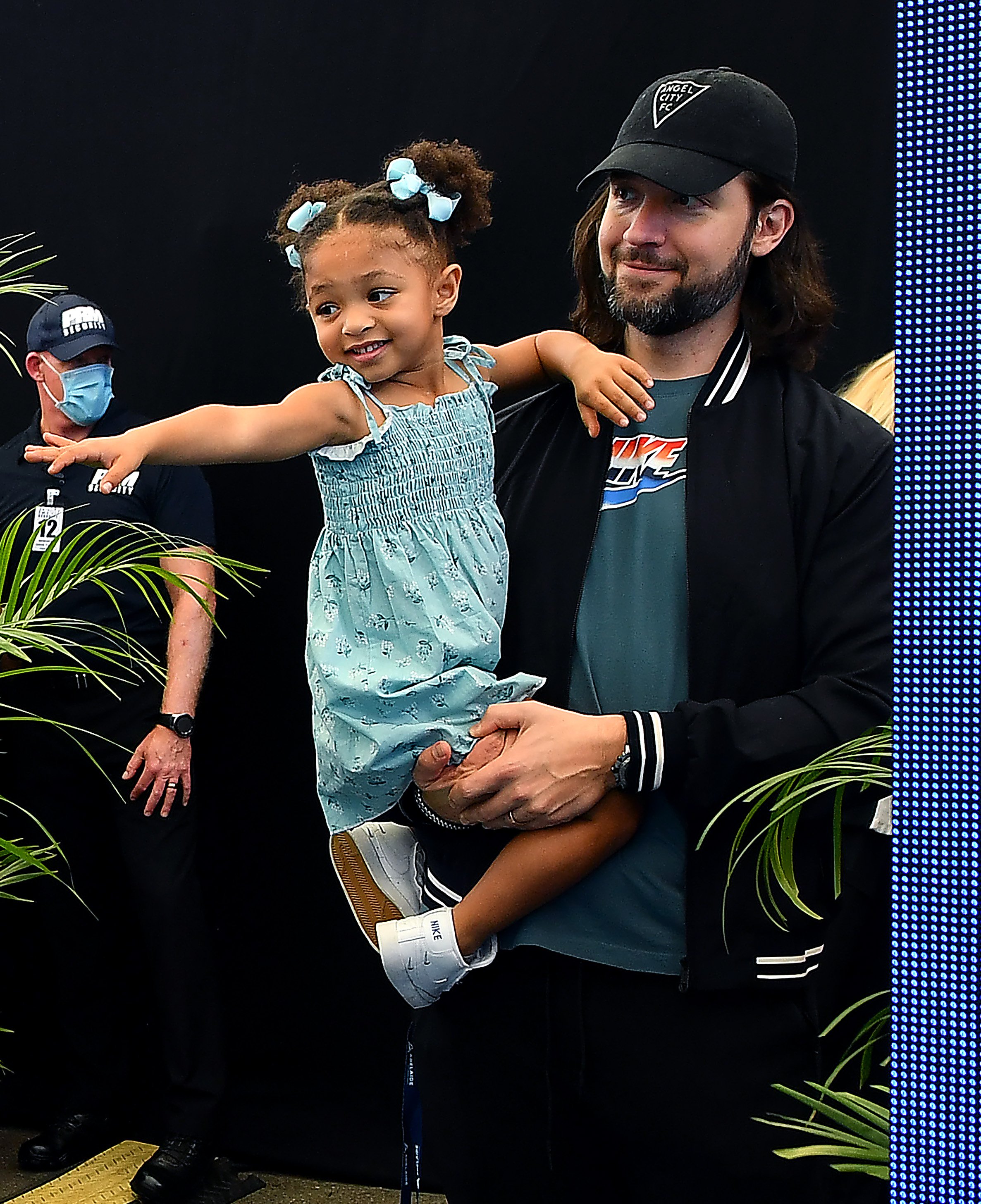 Alexis Olympia Ohanian Jr. and Alexis Ohanian Sr. during the "A Day at the Drive" exhibition tournament on January 29, 2021, in Adelaide, Australia. | Source: Mark Brake/Getty Images
Williams' husband learned what a true partnership was from his parents. He also learned to be supportive, make compromises without self-sacrificing, and show up in manners that mattered.
When their daughter was born, Alexis Sr. took 16 weeks of paid parental leave from Reddit to do what was considered "women's work." The businessman revealed that he was lucky because he was a co-founder of the company and didn't have to worry about people's opinions about how committed he was to Reddit.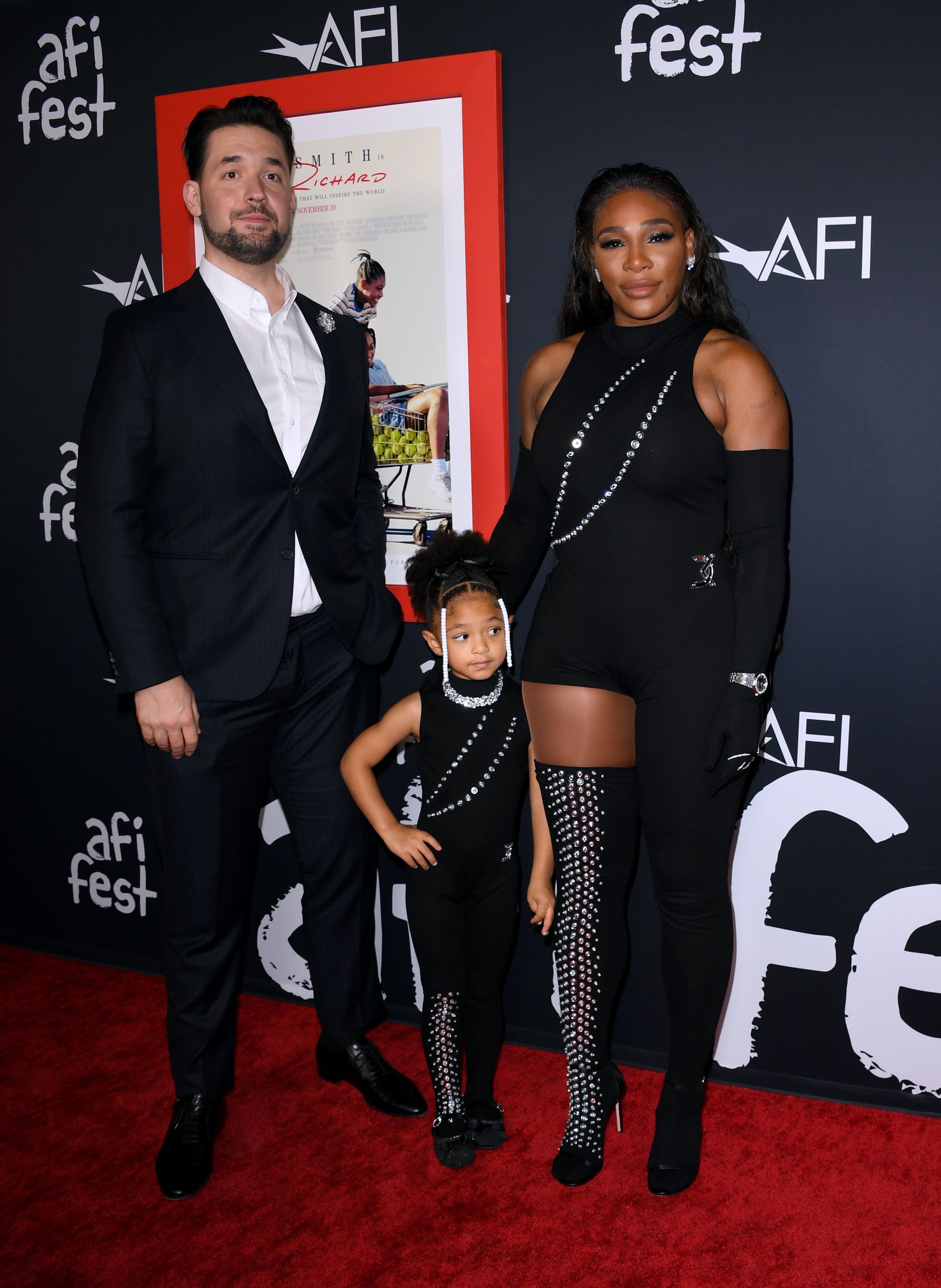 Alexis Ohanian Sr., Olympia Ohanian Jr., and Serena Williams at the AFI Fest closing night premiere of "King Richard" on November 14, 2021, in Hollywood, California. | Source: Jon Kopaloff/Getty Images
Alexis Sr. loved spending time with his daughter and being there for his wife as she adjusted to their new life. He noted that there were a lot of benefits of taking leave from work not only for the child but for the couple too and hoped such things would be normalized one day.
He also pushed her to greater heights whereas in previous relationships Williams noticed how her light would be dimmer.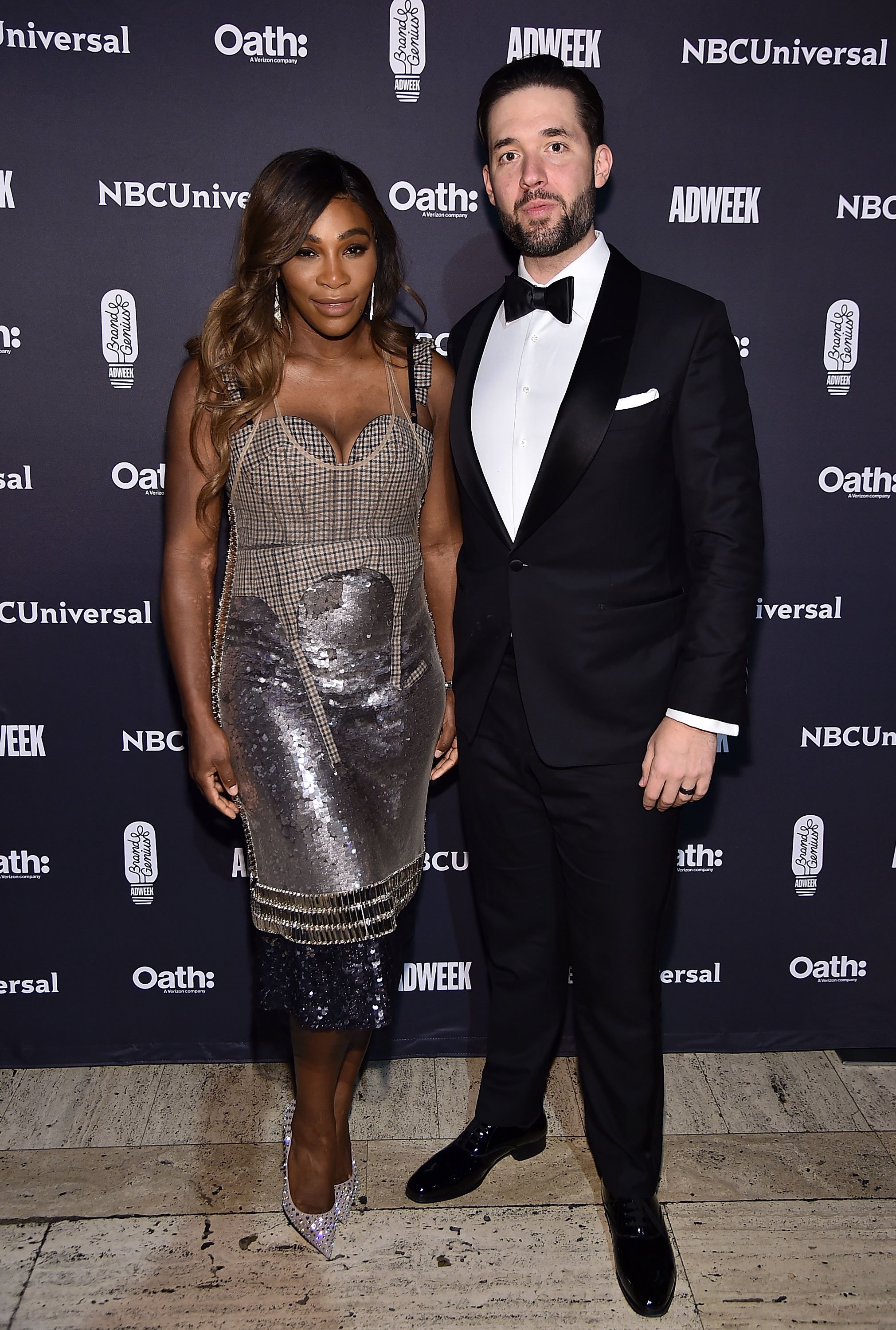 Serena Williams and Alexis Ohanian at the Brand Genius Awards on November 7, 2018, in New York City. | Source: Theo Wargo/Getty Images
However, he acknowledged that fathers were still deprived of having parental leave in the US. Where it is available, there's a stigma around it that prevents them from taking it, but he saw it as an important way of showing up for his family and also noted:
"I know I've been successful in my career, but I'm not the one racking up the trophies... my wife and I both know what it takes to be successful and bring that mutual understanding... to the table."
OHANIAN NEVER DIMS WILLIAMS' LIGHT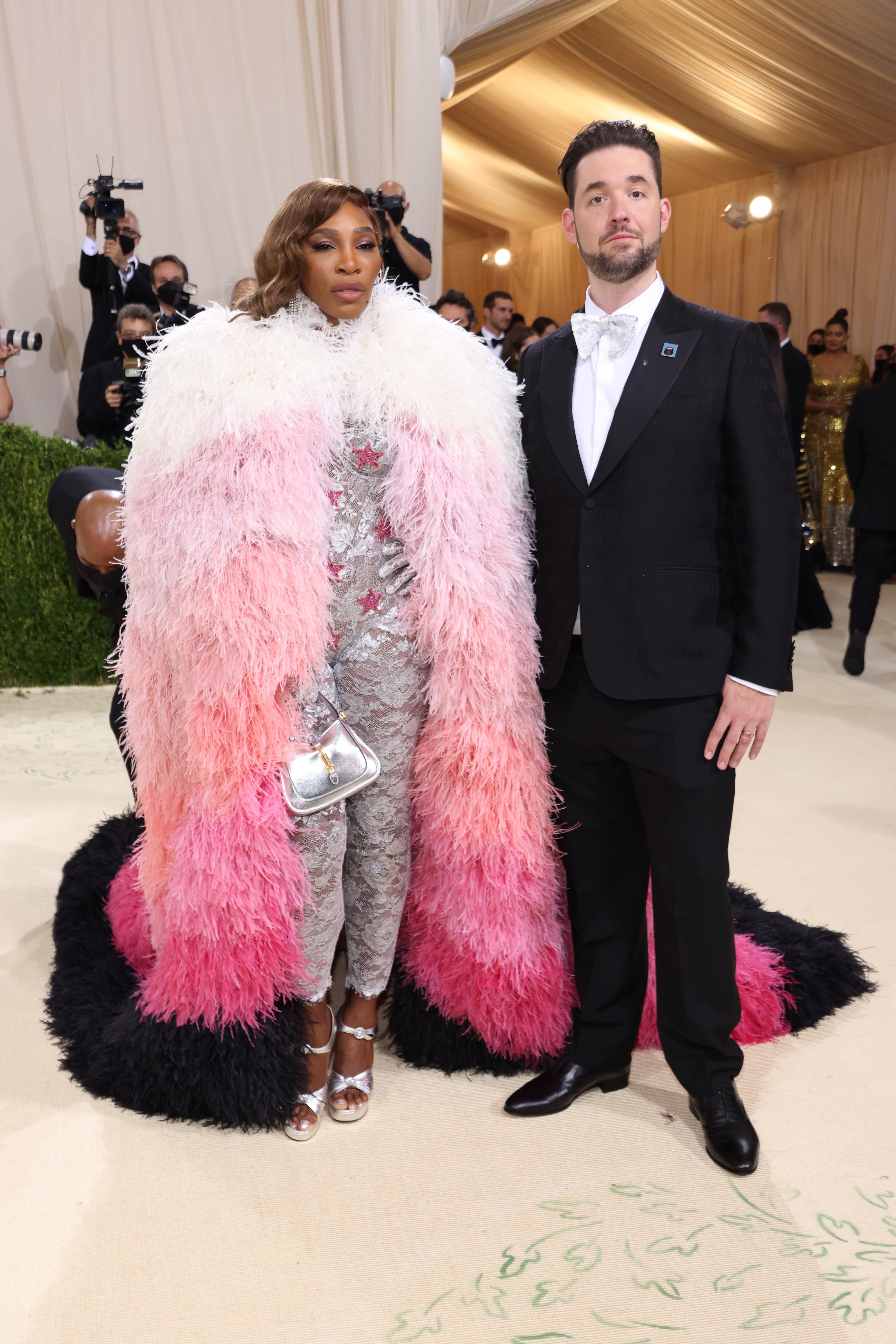 Serena Williams and Alexis Ohanian at The Met Gala Celebrating In America: A Lexicon Of Fashion on September 13, 2021, in New York City. | Source: John Shearer/WireImage/Getty Images
In a January 2019 Allure article, Williams shared that some of the words that stuck to her throughout her life were when Oprah Winfrey told her, "Never let anyone dim your light."
The tennis player was lucky to have found someone like that to be her life partner. She said Alexis Sr. never dimmed her light but put her in it even when she didn't want to be in the spotlight.
He also pushed her to greater heights, whereas Williams noticed how her light would be dimmer in previous relationships. The athlete said she felt she could shine and do anything she wanted with Alexis Sr. by her side.
Please fill in your e-mail so we can share with you our top stories!