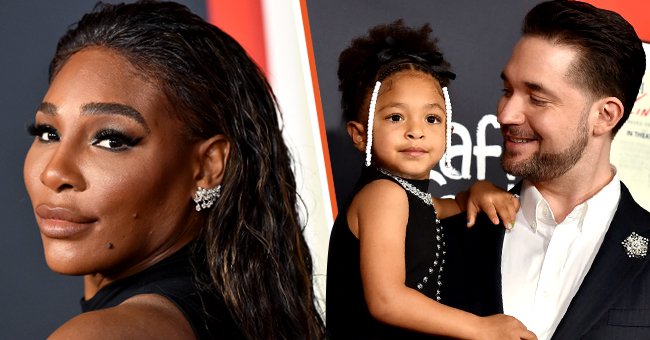 Getty Images
Serena Williams Tried to Blow off 'Frumpy' Guy Who Later Became Her Husband & Dad of Her Baby
The love bug caught Serena Williams, the queen of the court, at an unexpected time, after a guy who she described as "frumpy" stole her heart and became the father of her baby– inside her and Alexis Ohanian's love story.
The 23-grand slam titleholder, Serena Williams, has a love story as interesting as her career tale. The tennis champion is a queen on every level. She is a queen when handling her racket; the queen of her husband's heart and also tops as one of the most inspirational female figures in the US.
Williams has been married to Alexis Ohanian, a tech expert, entrepreneur, and co-founder of the Reddit app for only a few years, but they are already on the list of one of the power couples.
This is because they have maintained a healthy and inspirational love story free of controversial sagas. These two are a perfect match, but not many know about what they thought of each other the first time they met.
WHO IS ALEXIS OHANIAN?
Alexis Ohanian is the husband of Williams. This is both their first marriage and they share an only child, Olympia Ohanian. Alexis was born in Brooklyn; he spent his childhood in Columbia, Maryland.
At a young age, he found his passion in tech, and rather than follow up the initial plans of becoming a lawyer, he ventured into technology and harnessed the dream to create the Reddit app described as the "front page of the Internet," where many share their stories and comment on others.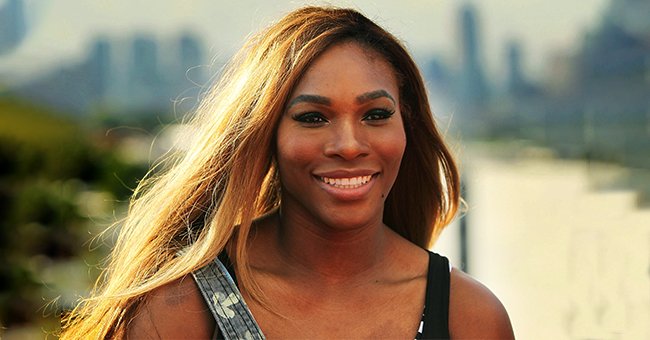 A picture of Tennis star, Serena Williams | Photo: Getty Images
The tech expert who is an alum of the University of Virginia, where he majored in commerce and history, has also authored a bestselling book titled "Without Their Permission: How the 21st Century Will Be Made, Not Managed."
He is into investments, including cryptocurrency and the other economic indices, and is ready to enhance any future change. Apart from that, Alexis is a doting father and husband with impressive family values.
HOW THEY MET
Following their adorable story, many fans would agree that the couple is a match made in heaven, but it was not so at first. In fact, they have different impressions of one another after setting their eyes on each other.
In a candid conversation with Stephen Colbert, the entrepreneur confessed that they had not planned to meet. Instead, he was attending an internet conference in Rome in 2014 when he met one of the world's most notable sports stars, who had come to play a tournament in the city.
Alexis was at a table waiting for his coffee when Williams's manager (an Australian guy) respectfully tried to make him leave by scaring him with rats. The "nerdy" guy—Reddit co-founder declined, adding that he was used to rats.
This caught Williams's attention. Initially, her team wanted to get rid of the man, but she turned and asked, "you're not afraid of rats?" Their conversation later shifted to career talks, the tennis champion seemed a bit impressed, and she got his number.
The pair met in France after she invited him to her game(without any intentions of actually seeing him). While Williams tried to blow him off, Alexis struggled to play the cool tech guy who was not starstruck by the sports guru.
In Williams's version, she was already at the table when a "big tall guy, kind of frumpy" walked in, and her team did not really like him, so they tried to get rid of him with the rat story but he did not buy it.
Three years later, they exchanged wedding vows and welcomed a sweet little girl, Olympia Ohanian, whom they love and adore so much.
The pair are having the best time as lovers and parents and, via interviews, have shown how passionate they are about family, sharing similar opinions and values while letting fans in on their love and Paris story.
THE STORY SO FAR
Nearly two years after meeting, the lovers became engaged. A few months later, Williams became pregnant, and they married shortly after their baby arrived.
Since then, the pair have enjoyed marriage by contributing their time and working to keep the fire burning. They make compromises, go on dates and support each other's dreams which have helped their union.
As far as parenting is concerned, Williams is trying her best to mold her daughter into an independent and strong lady. She already schedules tennis lessons for the 4-year-old and has opened up her mind to become a potential tennis champion.
Williams's mini-me is already learning fast and, like her mother, is skilled at handling her tennis racket already. From time to time, the 23-grand slam title holder shares clips and videos showcasing her daughter's exploits and impressive talents.
While the youngster is already following mommy's big steps in terms of sports, she is also keen on exploring the fashion angle.
Both mother and daughter have appeared on magazine covers and represented Williams's fashion brand in matching attires—all in a bid to teach her that there are no limitations or restrictions in achieving goals.
Please fill in your e-mail so we can share with you our top stories!