Serena Williams Looks Bold Flaunting Her Muscles in a Nike Top & Tutu Skirt on Couch in New Photoshoot
Serena Williams displayed her body brilliantly while posing like a model in a photoshoot, boldly flaunting her muscles in a gymnastic top designed by Nike and a tutu skirt.
Serena Williams has inspired many with her tennis court skills. But, the 23-time grand slam champion is also influencing women with her 100% undiluted confidence. 
Williams has confidence in her skin color, her gender, and physique. Williams' build possesses strength owing to her toned muscles, and even though she has been body-shamed, the queen of the court is not allowing that to slow her pace to success.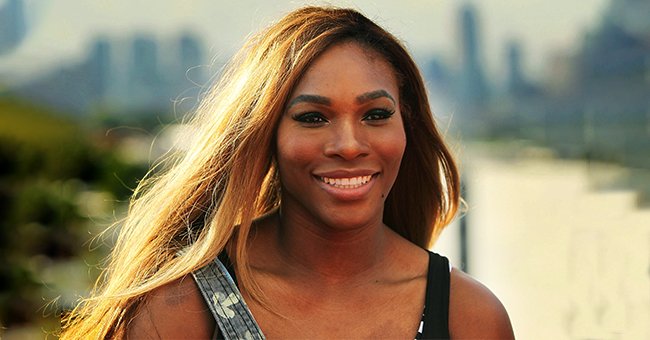 These days, the four-time Olympic gold medalist has turned to fashion to preach her message exhuming beauty on all levels. The sports star even has a brand that promotes and celebrates women of all sizes.
Recently, she teamed up with one of the best in the game, the Nike brand, for a photoshoot, showing off her bold features while lounging on a couch, with one leg extended in front of her.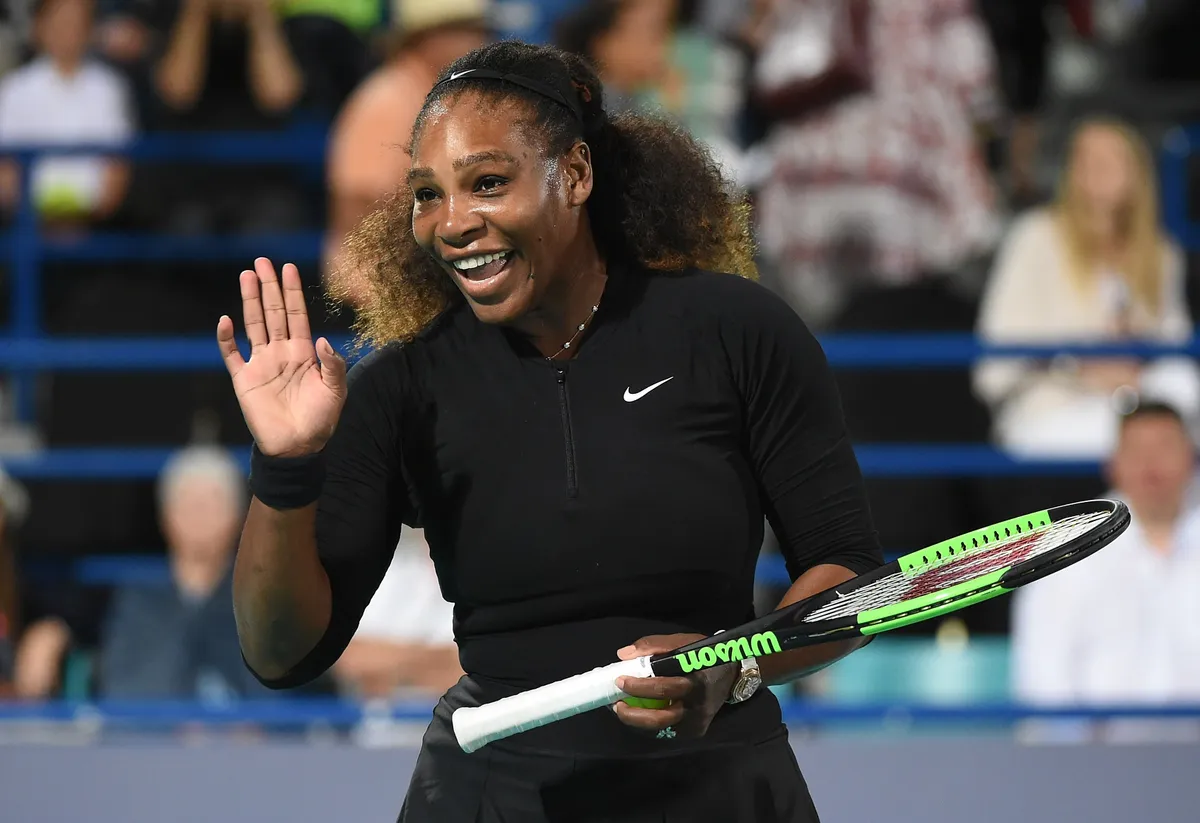 Williams rocked Nike's abstract print gymnastic top on fitted black shorts laced with a tutu skirt, leather ankle boots, and a sports wristwatch. This relaxation mood pose came with an excellent caption that read:
"Resting and healing, but make it fashion."
Fans were intrigued by the homely venue and warmness of the shoot, but most importantly, they admired Williams' model prowess paired with the fantastic ensemble.
A MOMMY HERO
The tennis star and soon-to-be fashion icon also lives an exemplary life behind closed doors. She shares her only child, Olympia Ohanian, with her business mogul husband, Alex Ohanian, and tries to be the perfect role model for the young chap.
The mother of one already influenced her young daughter's fashion sense. The mother and daughter duo often twin in similar yet unique outfits, sometimes on the tennis court and other times during luxury family getaways or fashion shows.
While Olympia is already a tiny fashionista, she is also following in her mother's footsteps by playing tennis with the champion, engaging in several sports workouts, and attending tennis matches.
OVERCOMING THE STORMS
Every successful person has a bittersweet story to share, something that geared them towards their progress. For Williams, the case is almost the same. 
Despite attaining a world championship title in her craft, many have mocked her bold physique, from reporters to media houses and even her fellow players. 
Still, these trolls have not been able to stop her success, as she continues to advance and even embraces her natural beauty. The 39-year-old intends to shoot the same confidence into her mini-me, a number two reason she proudly faces the naysayers.
Williams is also an epitome of wisdom and tries to share her story for others to learn from it. She has been happily married for a few years but advised that no marriage is bliss except the couple are ready to put in the work.
The 23-time grand slam champion has been resilient on all fronts, exhumes self-esteem, knows her onions when it comes to tennis, and is on the quest to build a long-lasting legacy through fashion fused with sports.