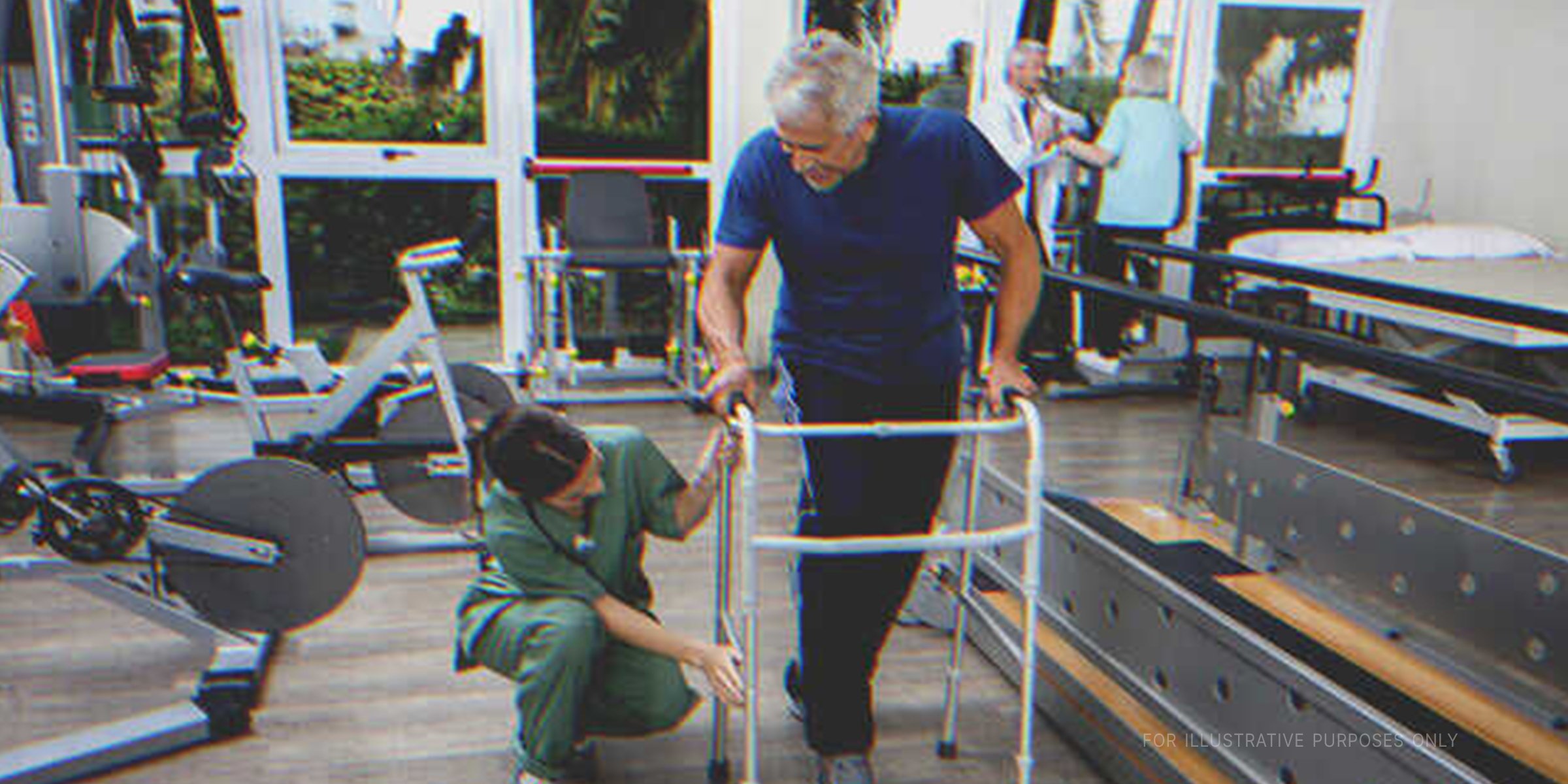 Shutterstock
Nurse Gifts Walker to Man Who Lost Hope of Ever Walking, Years Later He Escorts Her Down The Aisle – Short Story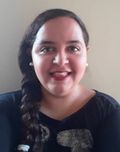 Sarah had a complicated patient, Mike, who hated life because of his spinal injury. But she did her best for him for a particular reason. When he left the hospital, they lost touch, but three years later, he surprised her on the most important day of her life.
"NO! I DON'T WANT TO!" Nurse Sarah flinched as her most challenging patient, Mike, a 58-year-old man with a spinal injury, threw his food tray at her after she suggested going for a stroll around the hospital. This was not uncommon.
Some people's lives were so uprooted and different after an accident that they went into a deep funk and couldn't do anything. That's why being a nurse is about so much more than just getting meds and tending to patients after the doctors have finished their part. Being a nurse was almost like going beyond.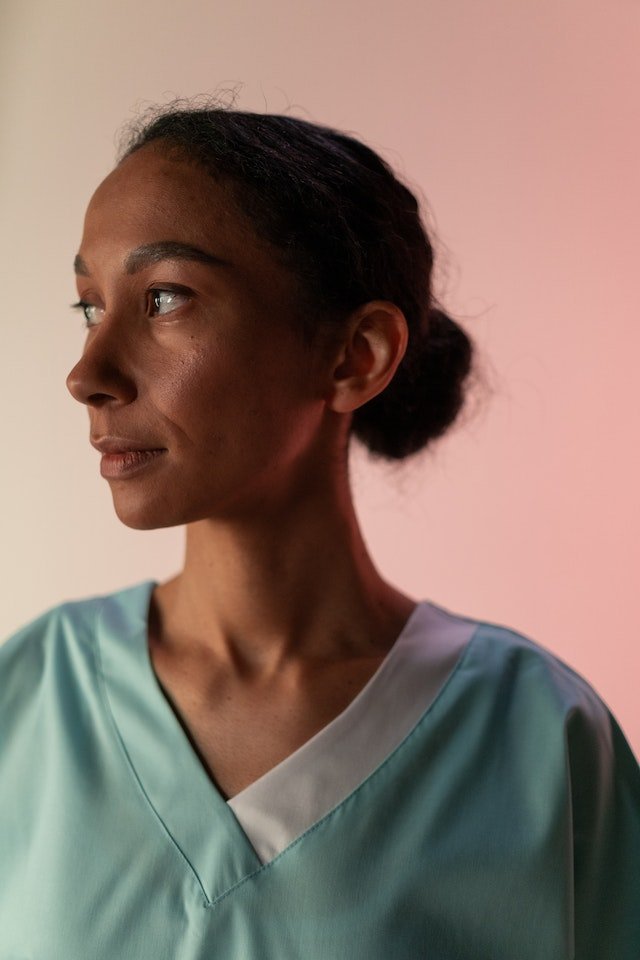 For illustration purposes only | Source: Pexels
And Mike… well, he needed someone to fight for him because it seemed like he had given up. "Mr. Hall, you have to get out of that bed, and we need to go on a stroll this morning. I will not take no for answer," Sarah insisted, giving him her best stern look with both her hands on her waist.
"Wait! Wait! That's my spot!" a man yelled, and Sarah saw all the guests' eyes directed behind her. She turned and couldn't believe who was coming…
"How would I go on a stroll, crazy woman? I'm paralyzed! Are you an idiot? I can't walk, and I NEVER… WILL...AGAIN!" Mike yelled, but his voice broke on the last few words, and Sarah's heart pounded, sympathizing with his pain.
"Mr. Hall, I have treated many patients who went through similar situations, and none of them achieved anything by staying in the hospital bed. All of them had to make up their minds and work towards getting better. Many patients with the same injury you went to rehab and actually regained some mobility, so I'm calling Nurse Tom, and we're getting on this wheelchair for a nice day in the hospital courtyard," Sarah demanded, not taking no for an answer.
Mike grumbled and ignored her until Nurse Tom came in, and he began to scream. They ignored his protests, placed him in the wheelchair, and Sarah took him outside to soak up the rare sun of Portland.
The 58-year-old was quiet after that, and the entire time they were outside, but Sarah noted how he was watching other patients walking around the courtyard. She kept quiet, hoping he would take the initiative to speak. They had forced him out, but they couldn't force any more from him so harshly.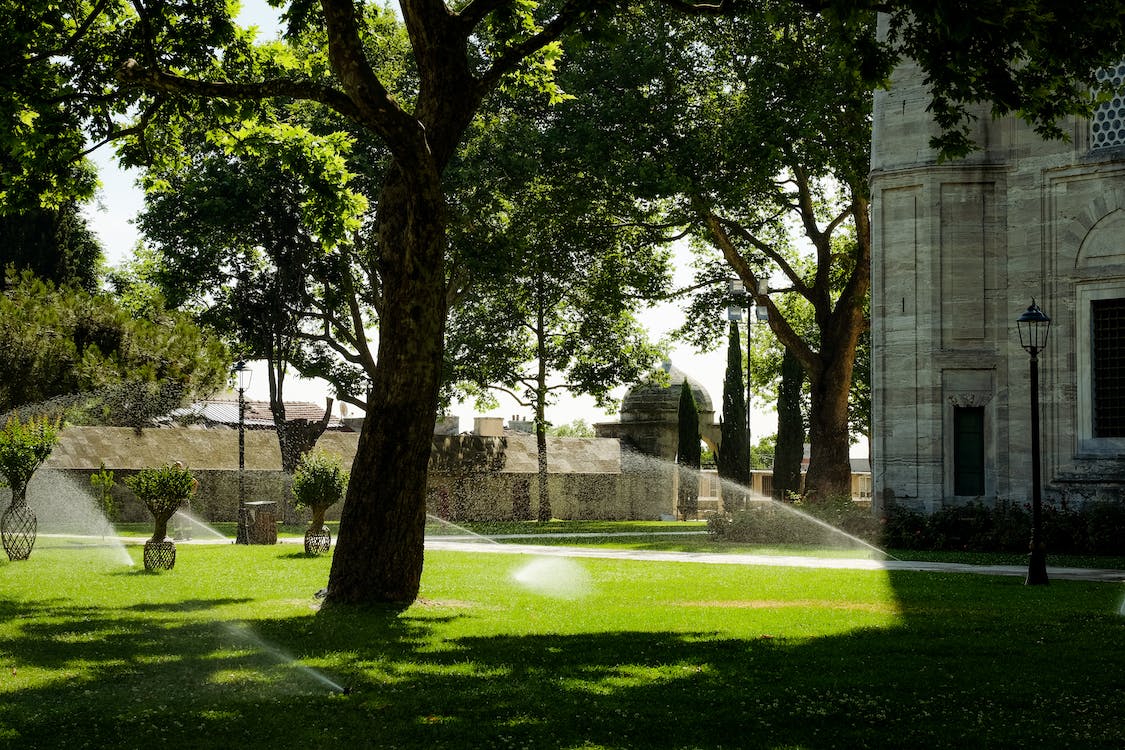 For illustration purposes only | Source: Pexels
Sarah rolled the wheelchair near a bench and sat beside him, closing her eyes and tilting her face to the sun. This was also a nice break for her. Working in a major hospital was not easy for anyone, and dealing with demanding patients was draining.
After 20 minutes, she was about to stand up and return Mike to his room when the older man finally spoke. "What can I do now?" he asked softly.
Sarah's head swiveled in shock, but she answered sincerely. "You work to get better, and you hope."
"Is there any hope?" Mike asked, and Sarah wasn't sure if the inquiry was for her or the universe. She responded anyway.
"There's always hope," she smiled. "At least, that's what someone very special told me a long time ago."
Mike nodded with a thoughtful but somber expression.
The following day, Mike agreed to sign up for rehab at the hospital and started working with the specialist. According to the doctors, his spinal injury was complicated, but somehow, the idea of him walking again was not impossible. The next few weeks were hard work for the patient, but he was a trooper.
Soon Mike's birthday arrived. Sarah knew he had no family or friends who would come visit, so she bought a cake, and the nursing staff celebrated with him in his room. There was a lot of merriment, as Mike had cheered up after starting rehab, hopeful for his future. But Sarah wanted to give him even more incentive to get better.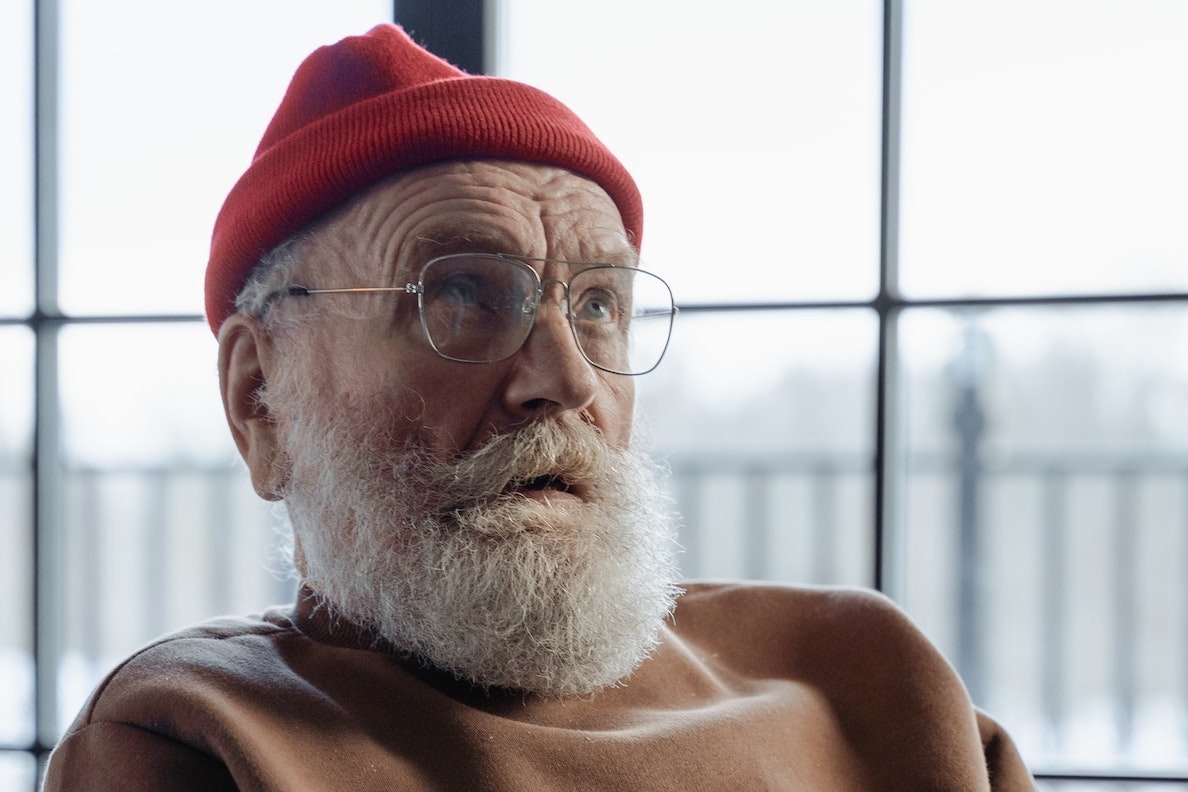 For illustration purposes only | Source: Pexels
"This is for you," she stated, gifting Mike a walker with a big red bow. "I hope this gift pushes you to work even harder, Mr. Hall, and I know that one day, you'll use it and marvel at the journey you've taken. You've told me you're old and grumpy and that life was over for you. But I want you to look at this walker and understand that your life is just beginning. "
Mike stared at the nurse. He had never received such kindness, and she had no idea. Still, everyone deserved love, support, and encouragement on their birthdays and during their recovery.
"Thank you, Sarah. I wish I could have your attitude." Mike stared at the walker. "I don't know if I'll ever use it, but I promise to make you proud…especially after everything you and your colleagues have had to deal with looking after me. Thank you."
Everyone in the room clapped, and Sarah couldn't help herself. She hugged Mike, her eyes watering a bit, and the older man laughed, the first real laugh she heard from him.
A few weeks later, Mike was finally discharged from the hospital, and she was glad for him, although it was hard saying goodbye. She left a little note in his bag, explaining why she had insisted on his recovery so much and begging him to never give up on getting better and living life to the fullest.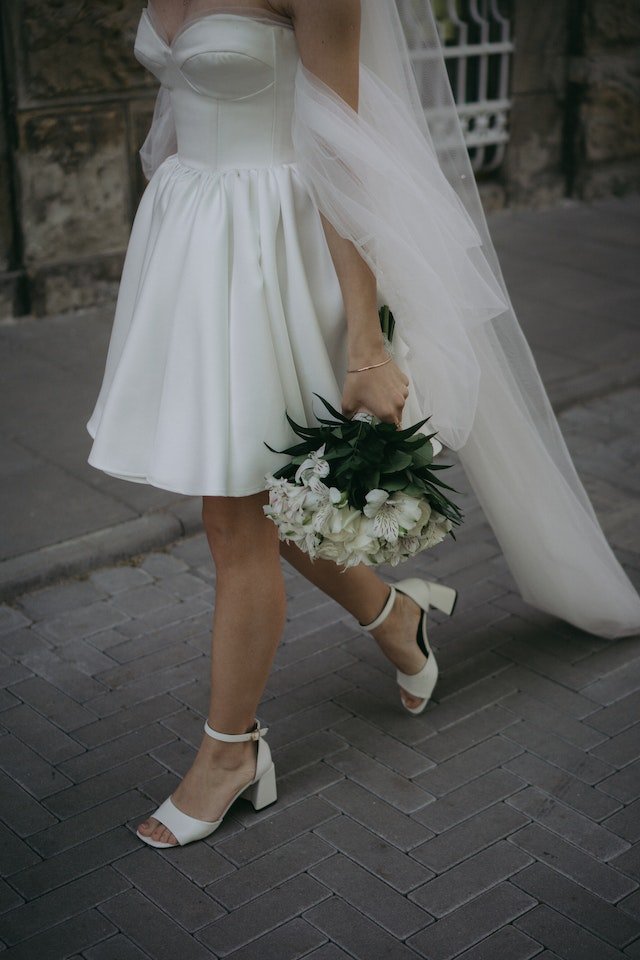 For illustration purposes only | Source: Pexels
They soon lost touch when Mike hired a specialist to come to his home for rehab, and Sarah could only pray for him at night.
Three years later, Sarah picked up her bouquet and grabbed one side of her beautiful white dress before walking out of her dressing room. It was her wedding day, and she knew it would be lovely. They had rented an outdoor space of a country club.
However, it was also a bittersweet moment because a particular person was missing: her dad, who died from cancer when she was a teenager. It was for this reason that she decided to become a nurse. She had watched the nurses tending to him and was inspired by them. She carved a great career for herself, with colleagues who became friends and patients who significantly impacted her life.
The Director of Nursing at the hospital, Mr. Pine, was going to walk her down the aisle. He was a role model to Sarah, but he wasn't a father figure. Not really. But since she hadn't asked anyone else and he offered during her rehearsal dinner, she decided it was a good idea. She wouldn't feel alone.
She stood at the end of the aisle, and Mr. Pine smiled at her, offering her arm. "This is it," she said to herself quietly, lifting her arm to link it with her boss, but someone interrupted that moment.
"Wait! Wait! That's my spot!" a man yelled, and Sarah saw all the guests' eyes directed behind her. She turned and couldn't believe who was coming… rolling up the grass toward them, another man running behind him.
It was Mike. After three years of not hearing from him, he was there. At her wedding… like she had wished at some point.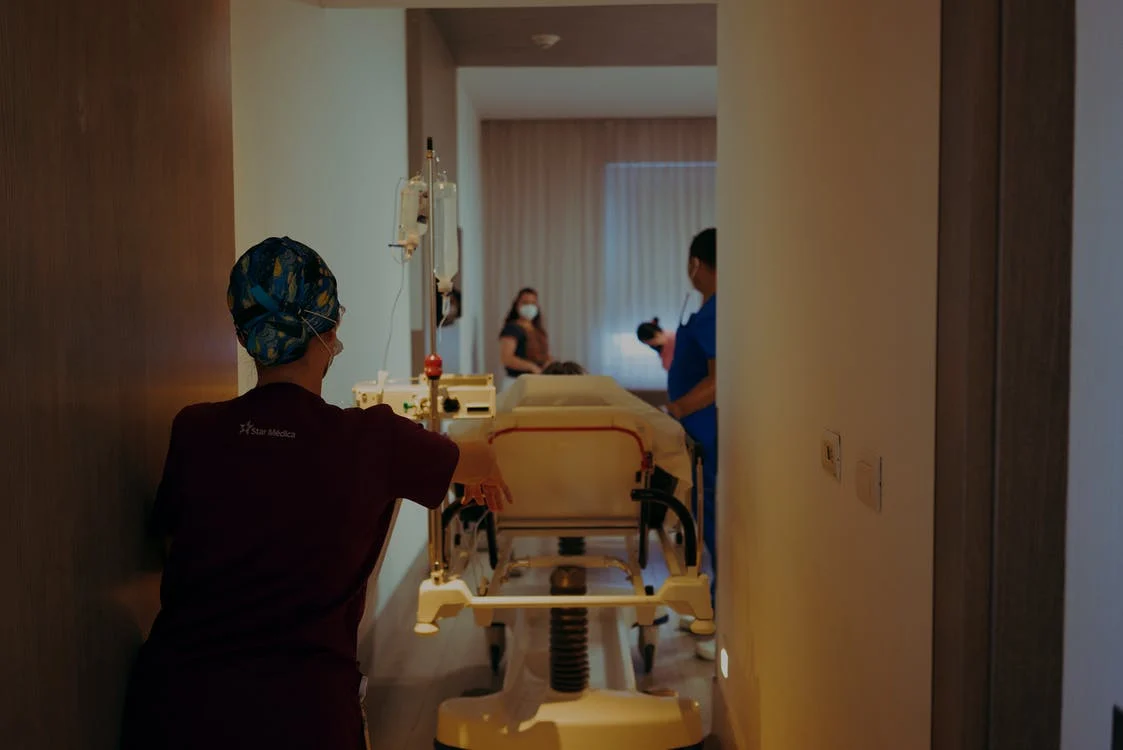 For illustration purposes only | Source: Pexels
Mike finally reached them, and Mr. Pine stepped aside so Mike's wheelchair could line up with the aisle. "You didn't honestly think someone else was going to walk you down that aisle, did you? After that letter you wrote me? No way, Jose! This is my spot!" the older man scoffed and looked up at her with a smile.
Sarah remembered that note well…
Mr. Hall,
I don't know if we'll ever see each other again, but I wanted to say something. You remind me of my father. You have the same voice, and your eyes have the same deepness – a mystery that's hard to understand – so I think that's why I pushed you to get better. You have a whole life ahead and believe me when I tell you that a spinal injury and being in a wheelchair is not the end of the world. Other conditions are worse.
My father had cancer which took him way too quickly. I'm a nurse because of him but being able to get you out of the hospital and start recovering is why I keep doing it even when it's so hard. And because I have a dream that you would walk me down the aisle one day. I think that's a sign and why I pushed you to keep going. I believe you will walk, and even if we never see each other again, I will pray for you forever.
Sincerely,
Sarah.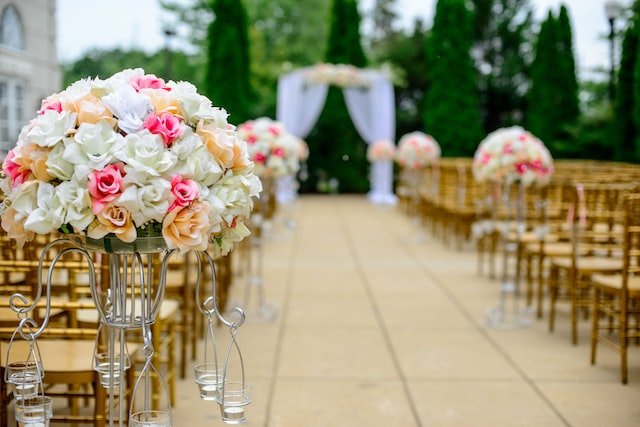 For illustration purposes only | Source: Unsplash
"I can't believe you're here," Sarah said, reaching for Mike's hand and squeezing it tightly. "Let's go, then."
"Wait," Mike stopped her, turning in his seat and signaling to the man behind him. Sarah frowned and noticed what the other man was holding in his hands. "You dreamed I would walk you down the aisle, not roll with you."
The other man brought over the walker, the same one Sarah had gifted him years ago, and Mike placed his hands on it, standing up awkwardly but using all his strength. He steadied himself and winked at Sarah, who could barely see as her tears clouded her view.
"Mr. Hall…" she whispered, not trusting herself to say more or else she would bawl like a baby and ruin her makeup.
"Let's go, kid. Let's get you married," Mike said.
This moment was more than she could have imagined or dreamed. Her chest swelled as she placed her arms beneath Mike's, and they started the long walk toward her fiancé.
As they moved slowly, Sarah felt the tears roll down her face, but her makeup or appearance didn't matter. She was walking down the aisle toward the love of her life with someone she actually helped, and somehow, it felt like her father was there as well because his passing led to that eternal moment of pure joy, gratefulness, and love.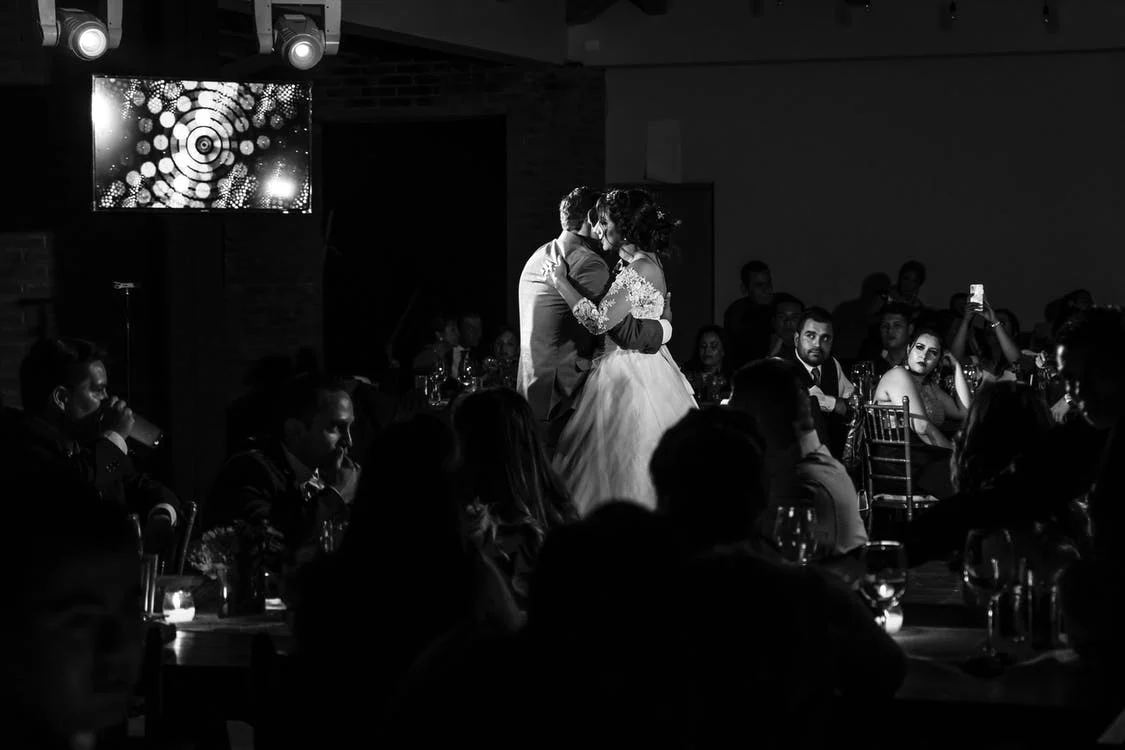 For illustration purposes only | Source: Pexels
Some of the guests knew Mr. Hall, and she could see the tears in their eyes as they passed them. The cameras were rapidly flashing, and as Sarah lifted her teary face, she saw her fiancé smile. He knew about Mike too. He knew what this meant to her.
When they finally reached the end, Mike leaned carefully and kissed Sarah's cheek. The other man with Mike – who turned out to be his private caretaker - pulled up the wheelchair, and the older man sat down. Sarah turned to her groom, who smiled knowingly, and the priest started the ceremony.
Later, at the reception, Sarah had her father-daughter moment with Mike, although he stayed in his wheelchair while they danced. She watched him have fun and even flirt with one of her aunts. Sarah couldn't believe this was the same man who refused to leave the bed after his accident.
And she knew that no matter how beautiful and precious her wedding was going to be, his presence made it even more beautiful.
What can we learn from this story?
The worst tragedies in life can inspire our future and make us better. Sarah became a nurse after her father's passing, and she helped so many people in her path, including Mike.
Never give up no matter what happens because there's always hope. Sarah helped Mike understand that his life was not over and that he had to have hope.
Share this story with your friends. It might brighten their day and inspire them.
If you enjoyed this story, you might like this one about a single nurse who read books to blind patients and received a beautiful surprise one day.
This piece is inspired by stories from the everyday lives of our readers and written by a professional writer. Any resemblance to actual names or locations is purely coincidental. All images are for illustration purposes only. Share your story with us; maybe it will change someone's life. If you would like to share your story, please send it to info@amomama.com.
Please fill in your e-mail so we can share with you our top stories!