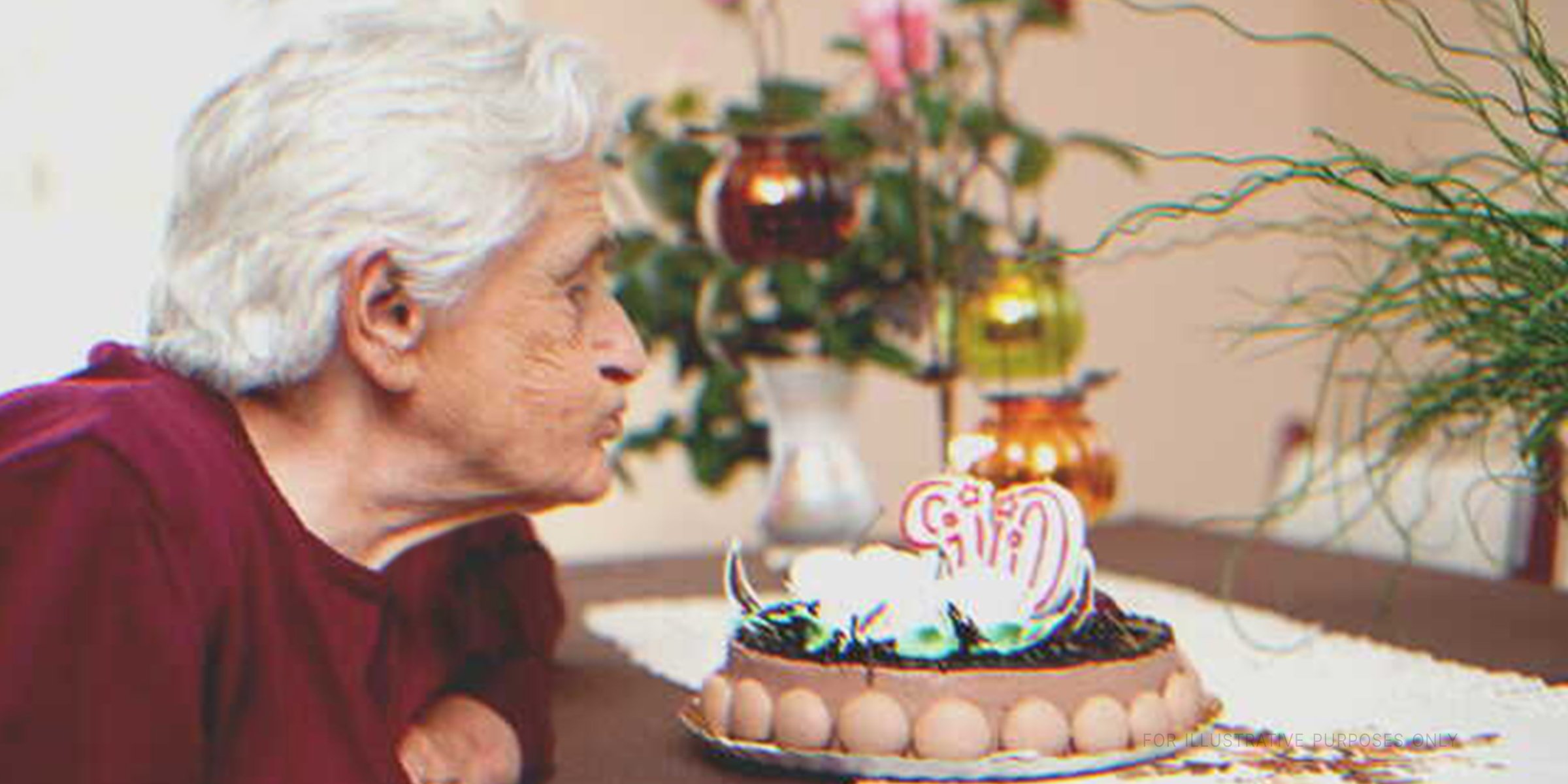 Shutterstock
Lonely Lady Makes a Wish to Find Family on 90th B-Day, Son She Gave up for Adoption Appears After — Story of the Day

By her 90th birthday, Rose had almost given up on her only wish to meet the son she had once given away. But she found herself rather unprepared when the wish finally came true.
"Alright, Rose, I've got one," one of the nurses said. "A man of luxury or a man of love?"
"Don't you think it's a bit late to ask me that, young lady?" Rose smiled, pointing at the candles that said '90' on the cake.
"Oh, come on, don't act like you've never faced that question. That beautiful face must have broken at least a dozen love-ridden hearts in its time..."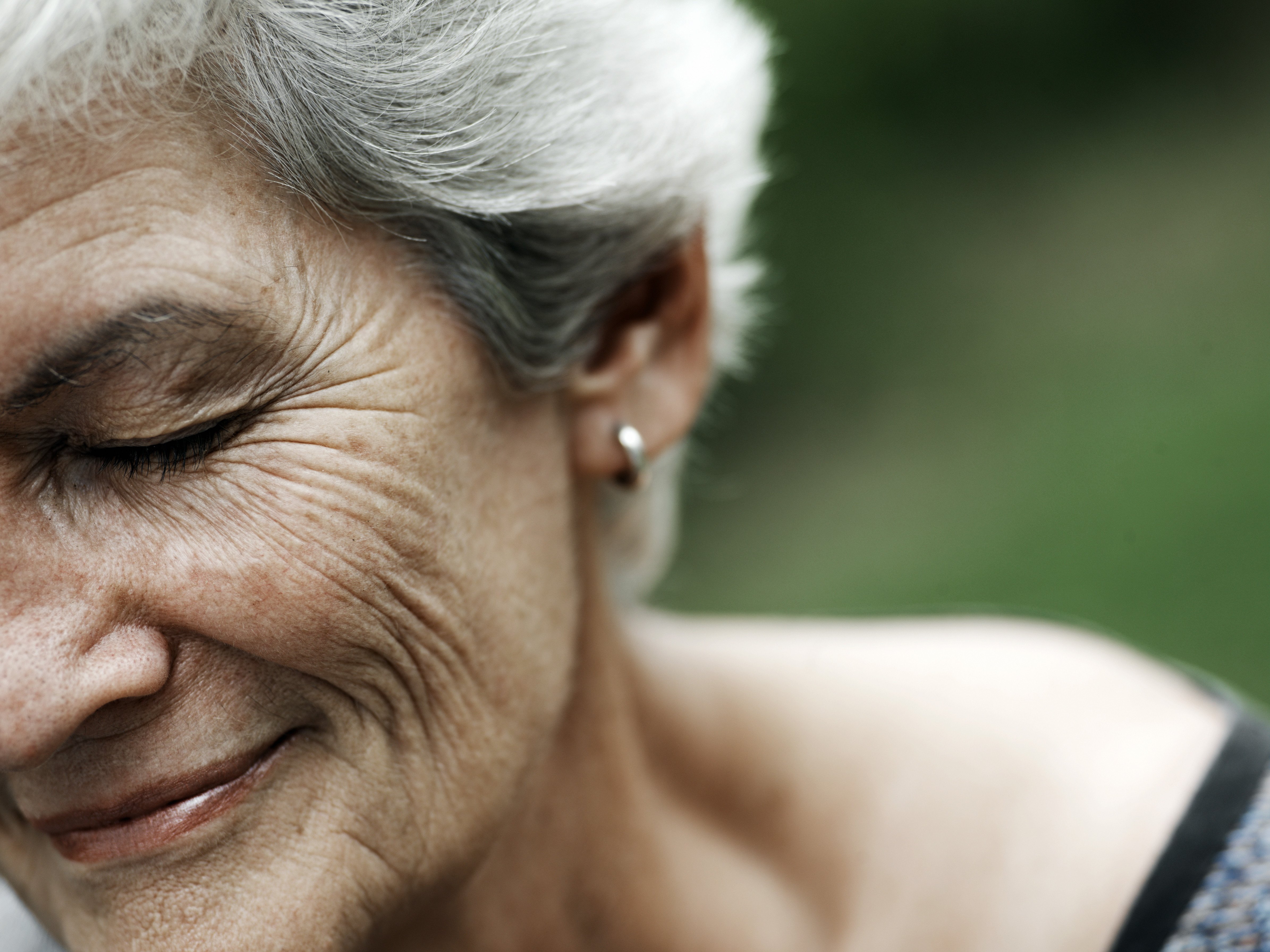 For illustration purposes only. | Source: Getty Images
It had, indeed. Rose remembered the first boy who fancied her. It was Adam, the boy who sat next to her in first grade and wanted to ask her to marry him. Poor thing got caught by the class teacher and was moved to one of the benches all the way back.
That was the first boy who wanted to kiss her, and there were a hundred other boys and men along her blooming years of adolescence and youth.
Everybody looked at her the same. Everybody treated her the same. Everyone followed romantic advice from books written by men who thought they knew what women wanted. They all used cheesy lines, talked about how pretty she was or how much money they made, did the whole flowers-jewelry-and-dinner routine, and wanted her to love them.
But nobody cared enough to notice that Rose wanted something more than love — she wanted a career.
Everyone complimented her on her clothes, but no one realized that all of them were self-stitched because she didn't have the money to buy new ones. Nobody saw her burning the midnight oil to study law. Nobody saw her caring for her dying father in a crummy old apartment. Nobody asked her if she was happy being a 'promising receptionist.'
For illustration purposes only. | Source: Getty Images
Until a man came along who did. Cleaver was a shy businessman who didn't have time for banalities like matching ties and pick-up lines. He was the kind of man who would open the door for you and not pause, expecting your thank-you nod or smile.
Cleaver was the one who sat up with Rose, burning the midnight oil, as she prepared for her bar exam and obsessed over the details of her first cases.
Rose was the one who held his hand through the highs and lows of his business and snuck sandwiches into his briefcase, knowing he would otherwise forget to eat.
When they tied the knot in a quiet ceremony at the neighborhood church, they could foresee a lifetime of love and friendship in each other's eyes.
They could weather every storm in their careers and social lives, but they were rendered clueless by one beautiful mistake.
"How did this happen?" Rose cried on Cleaver's shoulder the day they found out about her pregnancy.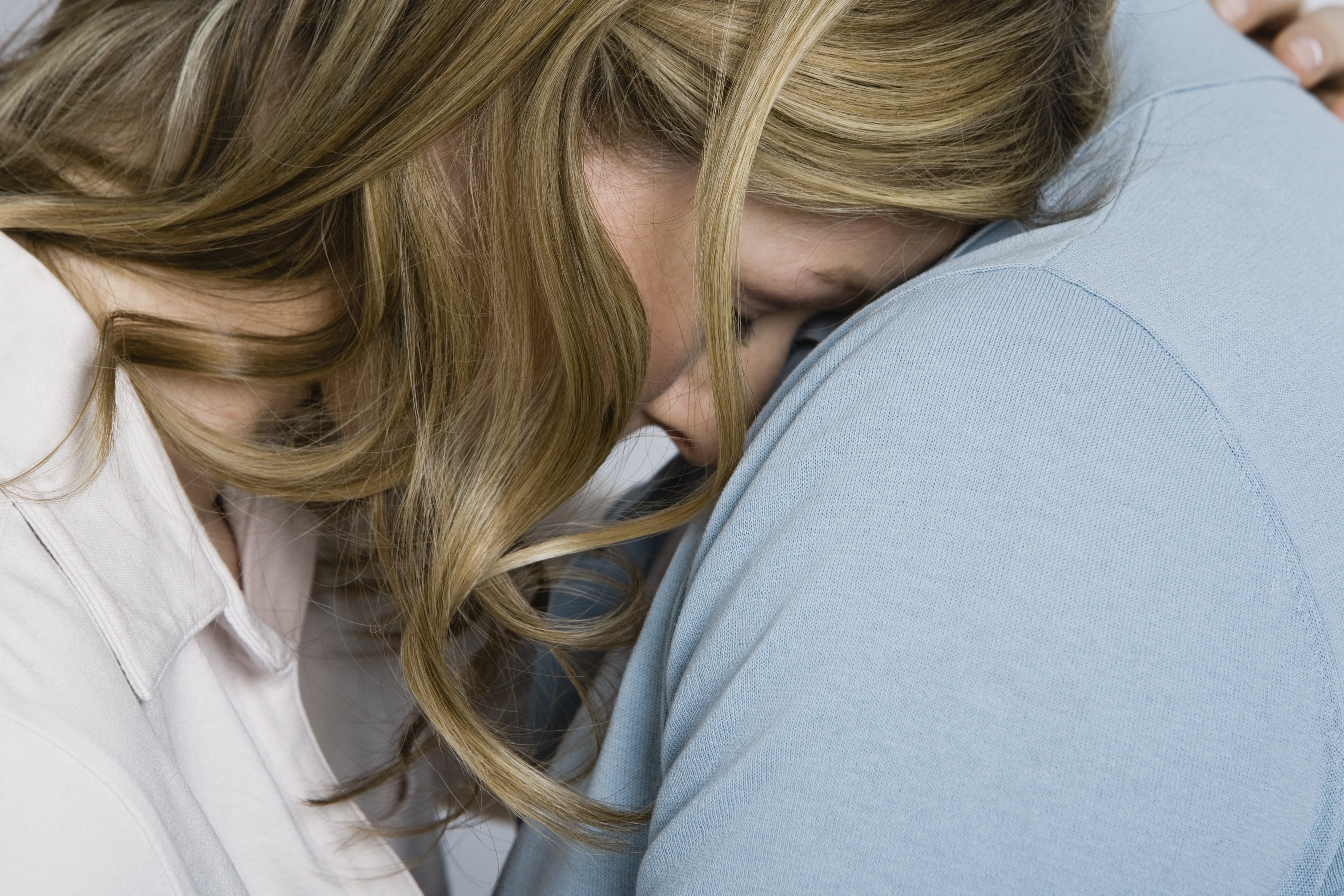 For illustration purposes only. | Source: Getty Images
Cleaver tried his best to console his wife, despite feeling torn inside.
"Darling, maybe things will work out better than we have imagined. A baby in the house may end up making more room for love and abundance in our lives.
If we work together, we can still pursue our careers and raise a beautiful child. I mean, we wanted to do it someday, didn't we?"
"Some day, not today. Not right now. How are we going to build a career when we won't even be able to make ends meet?
"You know how much we're struggling already. Is it fair to bring a child into this chaotic version of our world?"
"I know that you're heartbroken," Cleaver tried to reassure his wife. "I know we didn't plan for this. But now that we know it's going to happen, you and I can embrace it and rise from it, just like we've embraced and risen from every other unexpected twist in our lives. I love you, and I'll be there for you every single step of the way. We'll make this work."
Months passed. Rose's baby bump got bigger, and so did the coldness between her and Cleaver. A new life was about to begin, and an old love was about to end.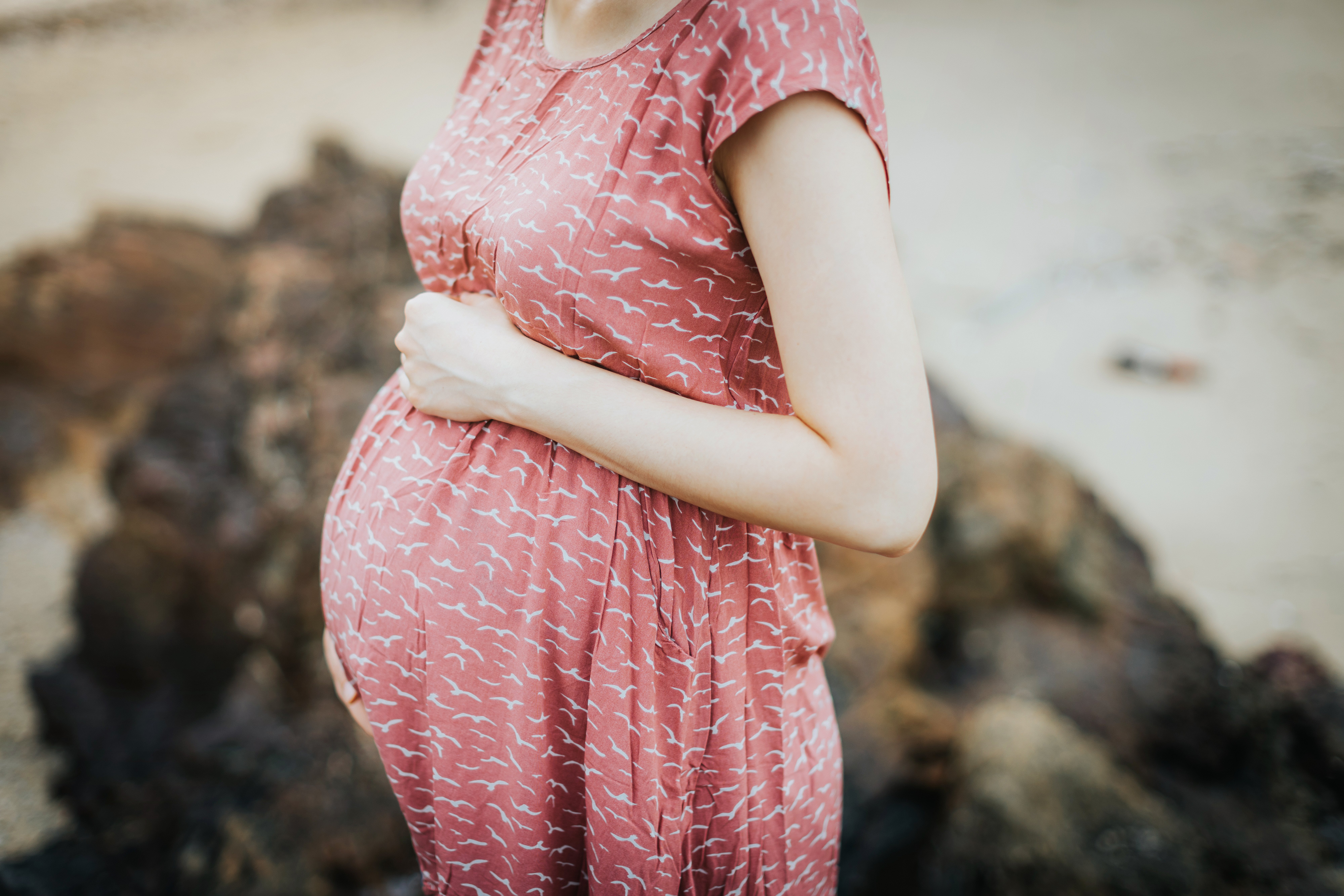 For illustration purposes only. | Source: Getty Images
On an overcast evening in their favorite cafe, Cleaver and Rose signed their divorce papers while their month-old baby slept in a stroller next to them.
"For the last time, Cleaver, please don't be bitter when the couple comes to pick up the baby tomorrow. Giving him up for adoption is the right choice. You don't have to live the harrowing life of a single father. Don't be selfish. Let the boy have a full, loving family."
That was the last time Rose ever saw Cleaver and the baby. It had been decades since that painful moment, yet the pain of her husband and child walking away from her was still fresh under her skin.
"Love," Rose said, wiping a tear as she brought herself back to the present moment. "I would choose love."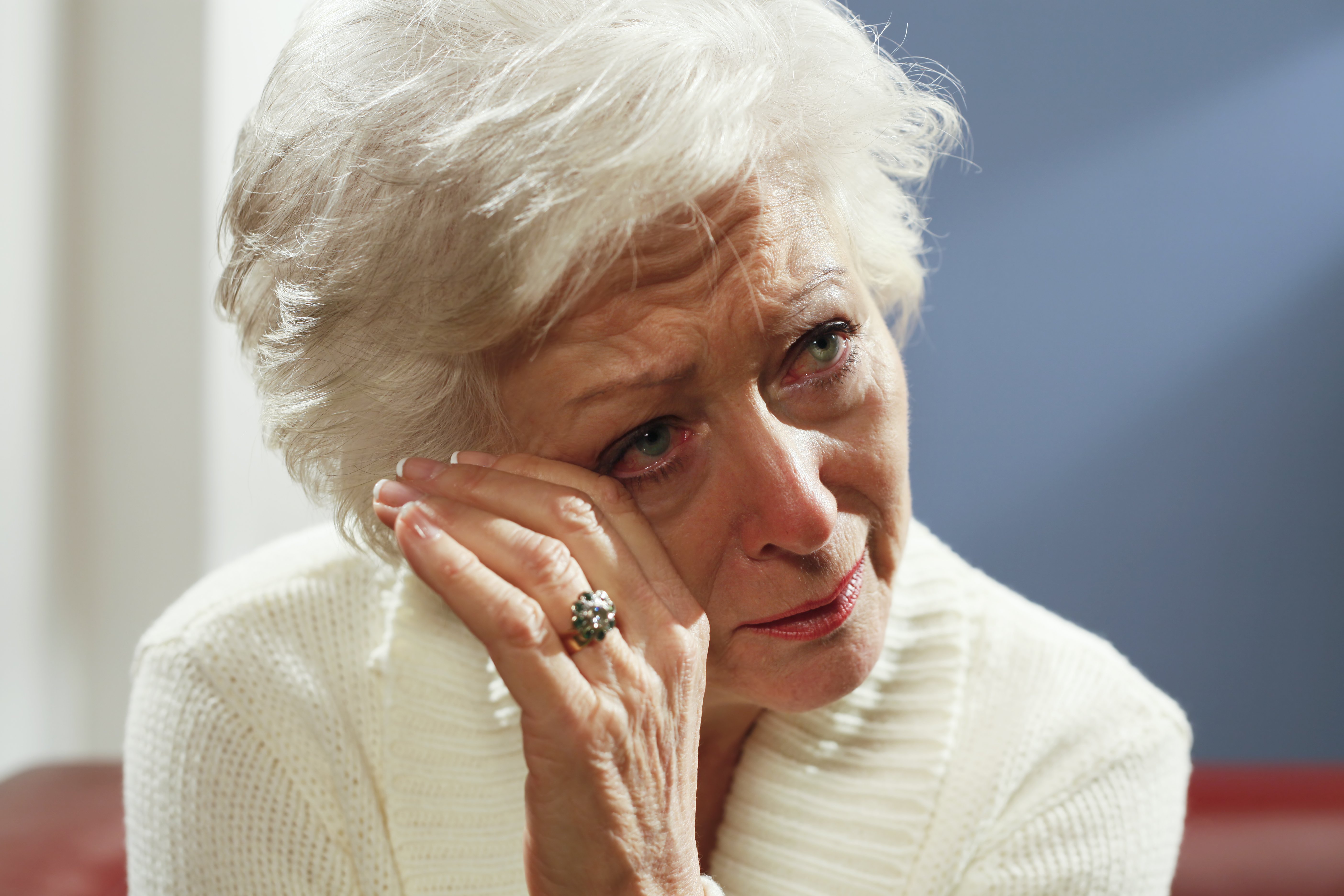 For illustration purposes only. | Source: Getty Images
The nurses and attendants at the assisted living facility had all gathered in the common lobby, signaling her to cut the cake.They were all warm, familiar faces who had been taking care of her and giving her company through her empty years of loneliness.
Through all her ambitious young years, Rose never imagined she would start to lose her memory and leave her house to move into a nursing home. She never knew that a bunch of kind men and women there, young and old, would rescue her heart from the depths of sorrow and despair. They helped her dull the piercing reality that she was alone.
Even in your loneliness, life is sprinkled with people who love you.
"Make a wish, Rose!" a voice in the crowd said.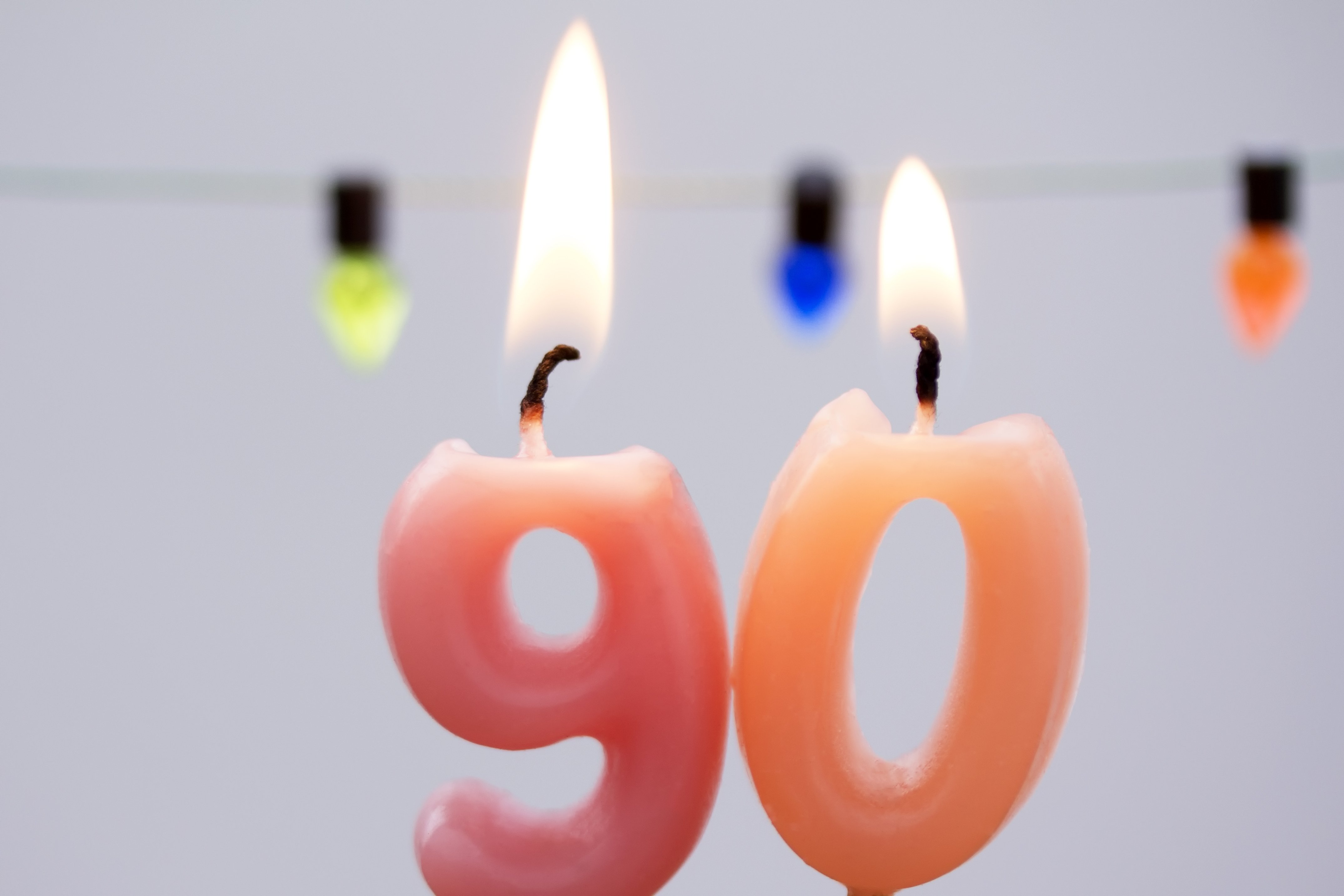 For illustration purposes only. | Source: Getty Images
Rose grinned to herself.
'If the last 30 years were proof of anything, it was that life doesn't give you second chances, no matter how many times you wish it in a day, or over how many brittle ceremonious candles. What difference is another candle going to make?'
Rose closed her eyes and made that same wish from the bottom of her heart.
'I wish I could meet my son…'
'I wish I could tell him I regretted leaving him ever since I last saw his face…'
'I wish I could see Cleaver again in some way and let him know that I still love him just the same…'
When she opened her eyes, glowing behind the flame of the candle, she saw a face. It was as if young Cleaver was standing there, smiling that same charming smile, about to tell her he loved her.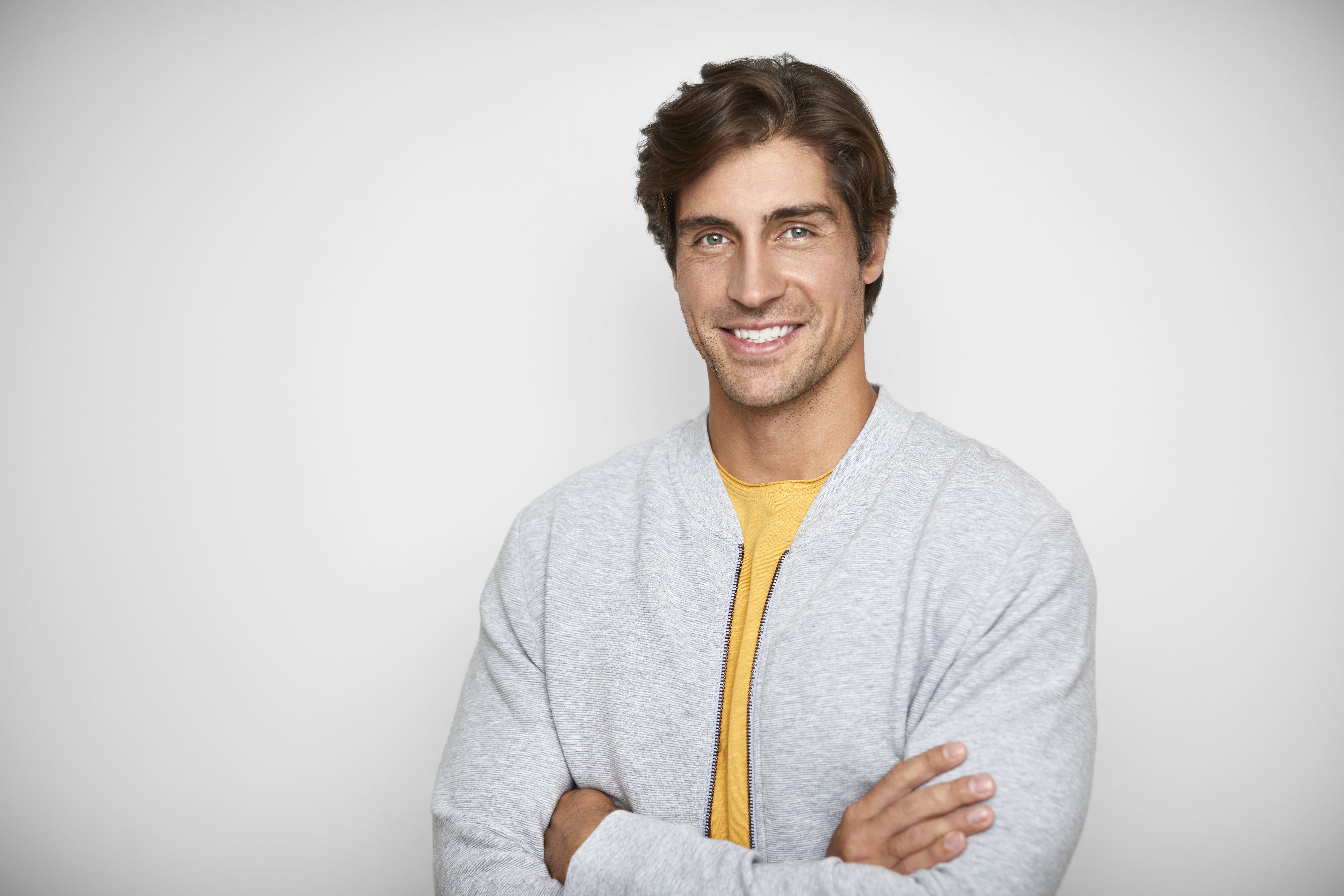 For illustration purposes only. | Source: Getty Images
"Cleaver…" Rose was dizzy with emotion.
"Yes, I'm half Cleaver. And the other half is you, Ma."
"What did you…?"
"Ma, I'm your son, Daniel. Happy Birthday, Ma!"
Rose fell into her son's arms.
After all these years of praying to see him, Rose couldn't say a word in front of her son. 'Here he is, my abandoned child. What shall I ask? How shall I apologize?'
Daniel only smiled, holding his mother's hand and holding back his tears. After an hour of silence between the two, Rose finally tried to speak.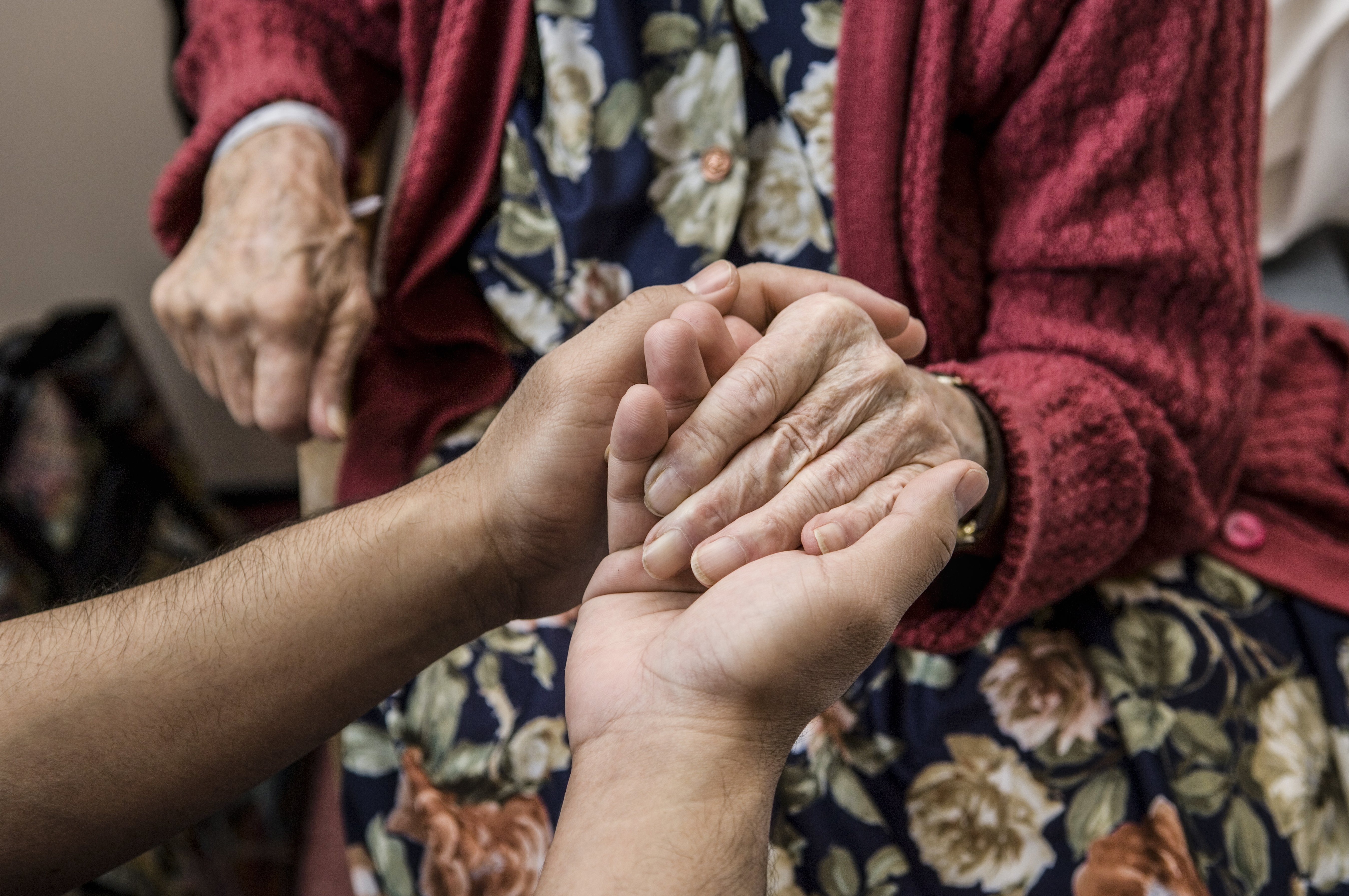 For illustration purposes only. | Source: Getty Images
"I'm so sorry, Daniel. I know that nothing can make up for the fact that I let you go. If I could go back in time, I would –"
"I know, Ma. When I first found out why you had put me up for adoption, I felt angry and rejected. My adoptive parents did everything to help me get over my bitterness. But it wasn't until an older man visited me outside my college that I got to know you."
"He introduced himself to me as my biological father. He retold the story of your lives so that I didn't just forgive you; I would love you and want to see you."
Rose pictured silly old Cleaver talking about her, taking her name with love in his heart.
"Before he died, he requested me to find you. He wanted me to tell you that he loved you for the rest of his life, just the same Since then, I've been looking for you, Ma. And when I finally got to this place, the staff offered to make it a birthday surprise for you."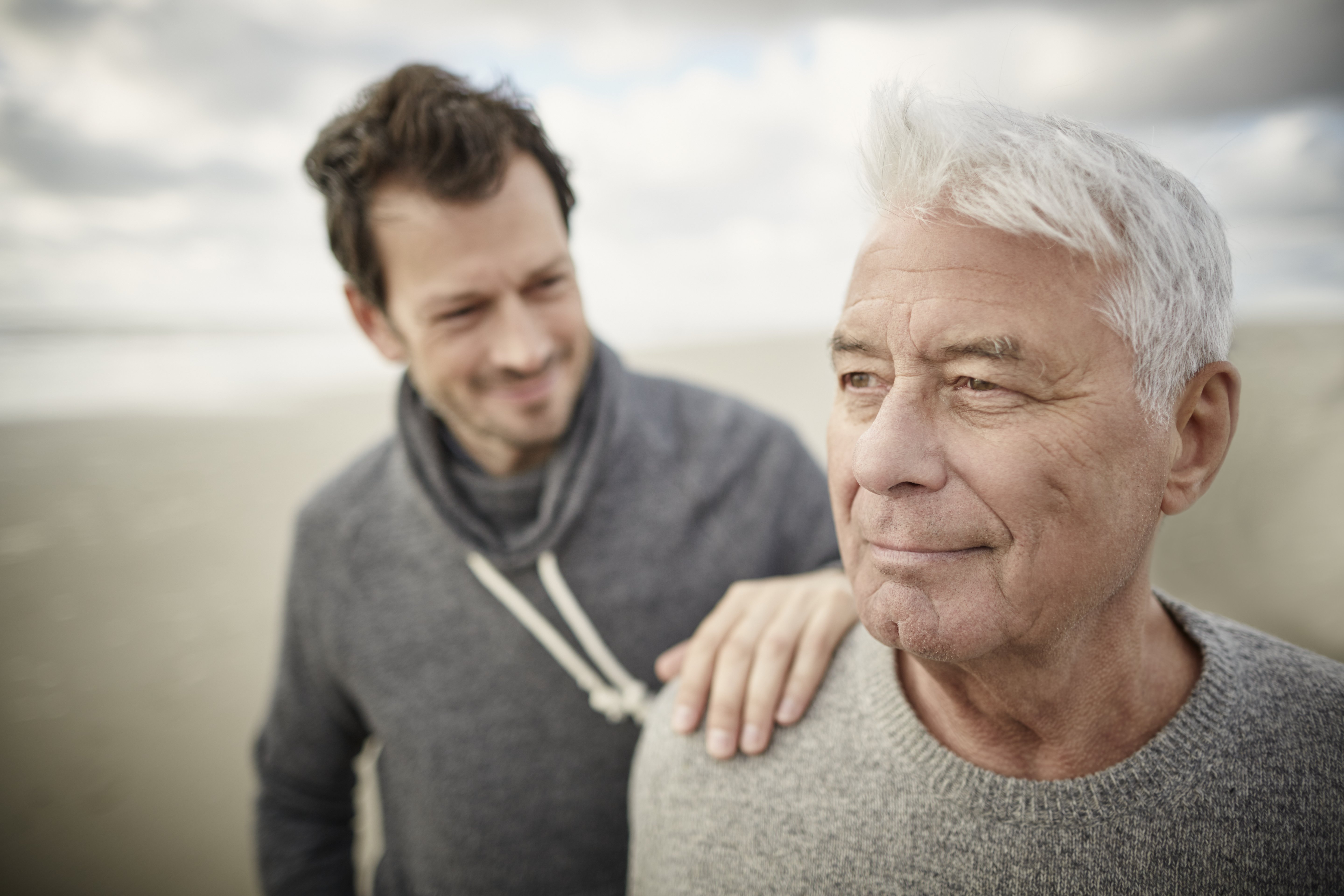 For illustration purposes only. | Source: Getty Images
Rose gripped her son's hand as rightly as she could and broke down in tears. "I'm sorry, son. I've never really had a good cry all these years."
"Take all the time you need, Ma. I'm not going anywhere." Daniel offered Rose his shoulder to lean on.
And so began an unexpected second chance in Rose's life. A time when she got to experience the joy of family again through Daniel's wife and three children.
She blew out many more brittle birthday candles, never with a wish in her mind but with an ocean of gratitude in her heart.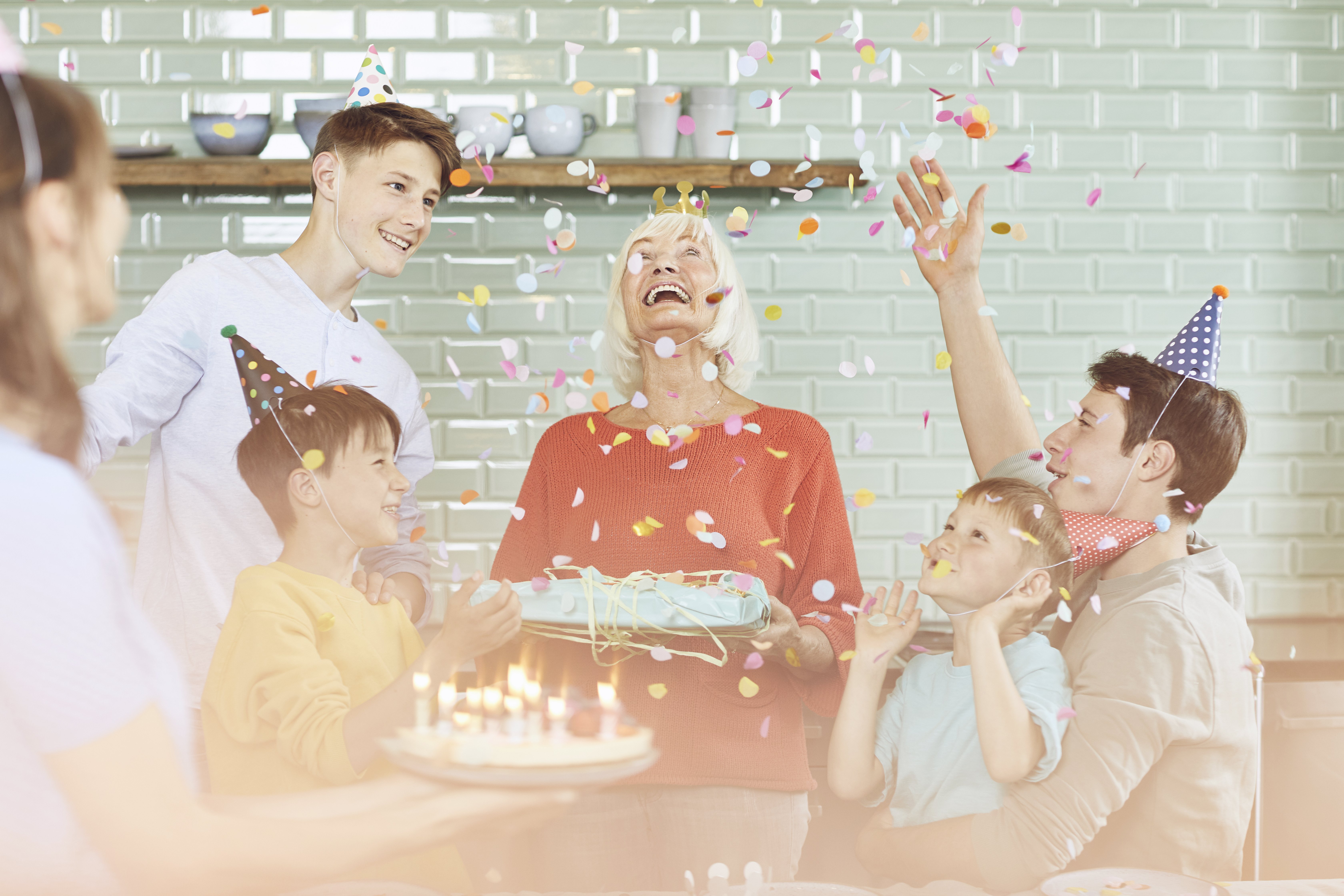 For illustration purposes only. | Source: Getty Images
What can we learn from this story?
Don't fear the uncertainties of your life, especially when you have someone loving to weather them with. Rose felt that the unplanned pregnancy threatened the career that she was trying to build. She came to regret her choice of letting her unplanned child go, despite having the most caring and supportive partner.
Even in your loneliness, life is sprinkled with people who love you. Rose may have parted from her family and felt alone at the nursing home, but her life was still blessed with the staff who cared enough to arrange a surprise, a son who came looking for her, and a husband who loved her long after they had parted ways.
Share this story with your friends. It might brighten their day and inspire them.
If you enjoyed this story, you might like this one about another lonely older man who missed his family on his 100th birthday, until a police car unexpectedly pulls up in front of his house.
This piece is inspired by stories from the everyday lives of our readers and written by a professional writer. Any resemblance to actual names or locations is purely coincidental. All images are for illustration purposes only. Share your story with us; maybe it will change someone's life. If you would like to share your story, please send it to info@amomama.com.
Please fill in your e-mail so we can share with you our top stories!