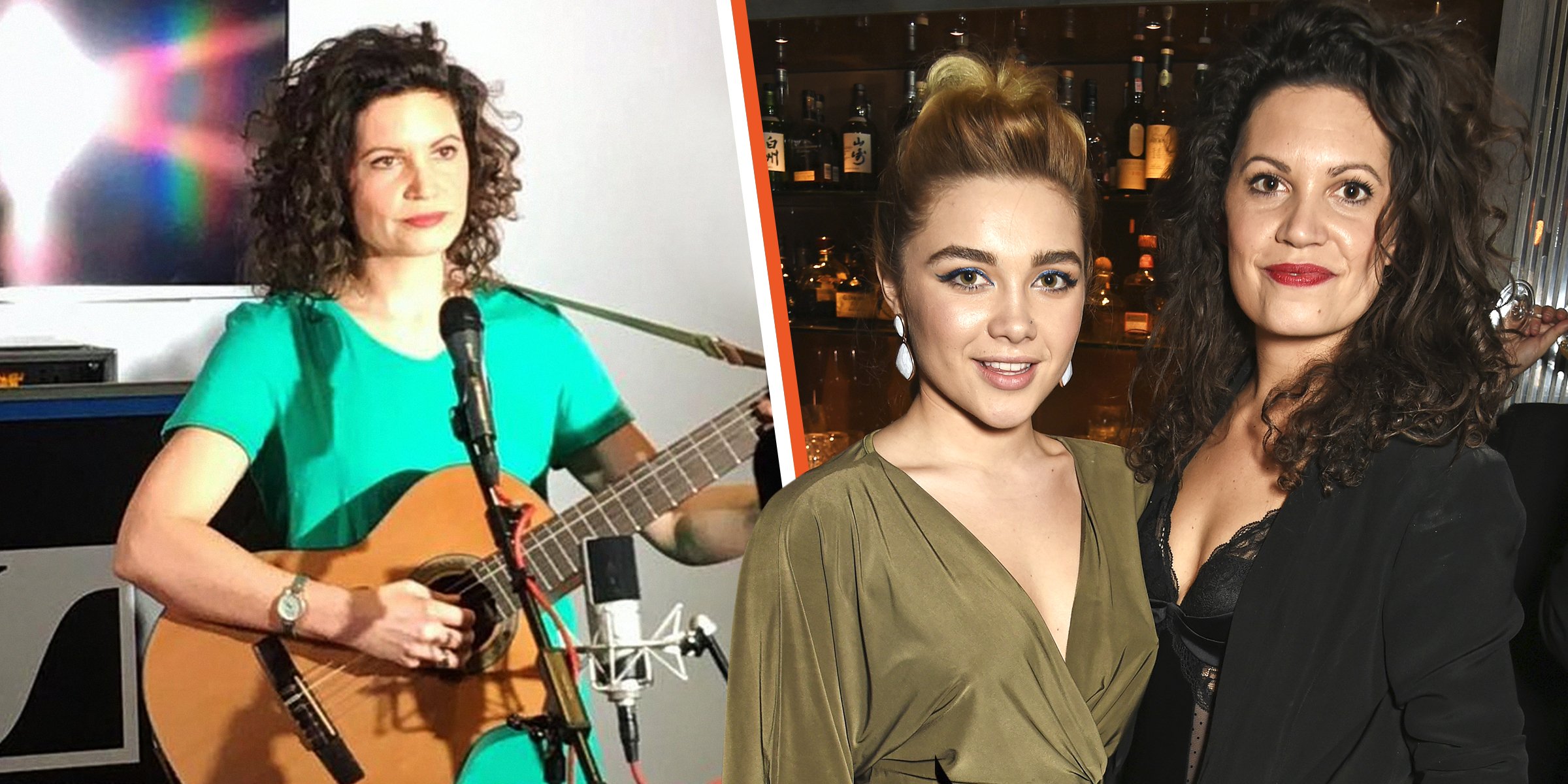 Arabella Gibbins | Florence Pugh and Arabella Gibbins | Source: Instagram/arabellavox | Getty Images
Arabella Gibbins Helps People Find Their Voice - Facts about the Life of Florence Pugh's Sister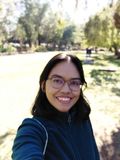 Arabella Gibbins has made a name for herself in the performing arts. Even though she comes from a famous creative family, Arabella has used one of her incredible talents to help people overcome long-held fears.
In the world of show business, Arabella Gibbins has successfully carved out a place for herself. She is most known as the sister of English actress Florence Pugh, but Arabella clearly shows she can hold her own spotlight.
Other members of Arabella's family have followed in both her and Florence's footsteps by becoming actors. On top of theater acting, Arabella seems to have vast experience in the entertainment industry.
Arabella Attended the Oxford School of Drama
Arabella was born in London, England, and she grew up with a passion for the arts and a love for various languages. In 2013, she completed her Bachelor of Arts in Acting at The Oxford School of Drama.
In 2017, she earned a master's degree in voice studies from The Royal Central School of Speech and Drama. She is an expert at speaking with different accents, in addition to her stage acting and fluency in Spanish.
Arabella is proficient in several accents, including Cockney, London, Scottish-Glaswegian, and Southwest England. She also speaks with a Spanish accent, a British RP (received pronunciation), and American accents.
The "Swim to Land" star is also a musician. She is a singing teacher known for her mezzo-soprano range and plays the piano, guitar, and flute. She has written and filmed her comedy sketch show "Laughing Stock."
Besides her comedy sketch show, Arabella has appeared in several theater productions, including "The Canterbury Tales," "The Cock & Tail Inn," and "A Street Car Named Desire."
She is active on social media. Arabella enjoys documenting and sharing her daily activities on Instagram. One of the activities she shares online is her interest in yoga.
Arabella Gibbins Works as a Voice Coach
Arabella's extensive training in various accents has led to her becoming a tutor and voice coach at The Liverpool Institute for the Performing Arts. She recently held a workshop at Stroud High School. She said of her work:
"I am passionate about helping people find their voice. I started teaching singing almost 10 years ago and it was then I realised how I could best be of service: giving people the tools to find confidence, supporting them through change and discovery."
Given her experience in comedy and theater, Arabella has provided insight into the power of one's voice and the limitations that self-doubt can bring. While singing is not for the select few, Arabella believes it is for everyone.
With her loving family cheering her on from the sidelines, it's no surprise that Arabella has become such a successful woman.
Arabella Gibbins Is Florence Pugh's Older Sister
Even though Arabella's family members all have impressive skills, they still make an effort to spend quality time with one another, despite having demanding careers and a diverse range of creative interests.
In addition to her talented younger sister, Florence, Arabella has two talented younger siblings: Toby Sebastian and Rafaela Pugh. Their father is Clinton Pugh, a successful restaurateur, and their mother is Deborah Mackin.
Arabella has traveled the world with her family and even shared special occasions like Christmas. They like to post videos on Instagram of themselves engaging in fun activities and having a good time.
Like Arabella, her siblings like to keep busy with their creative works. Florence has done several movies under her name, which include "Black Widow," "Midsommar," and "Little Women."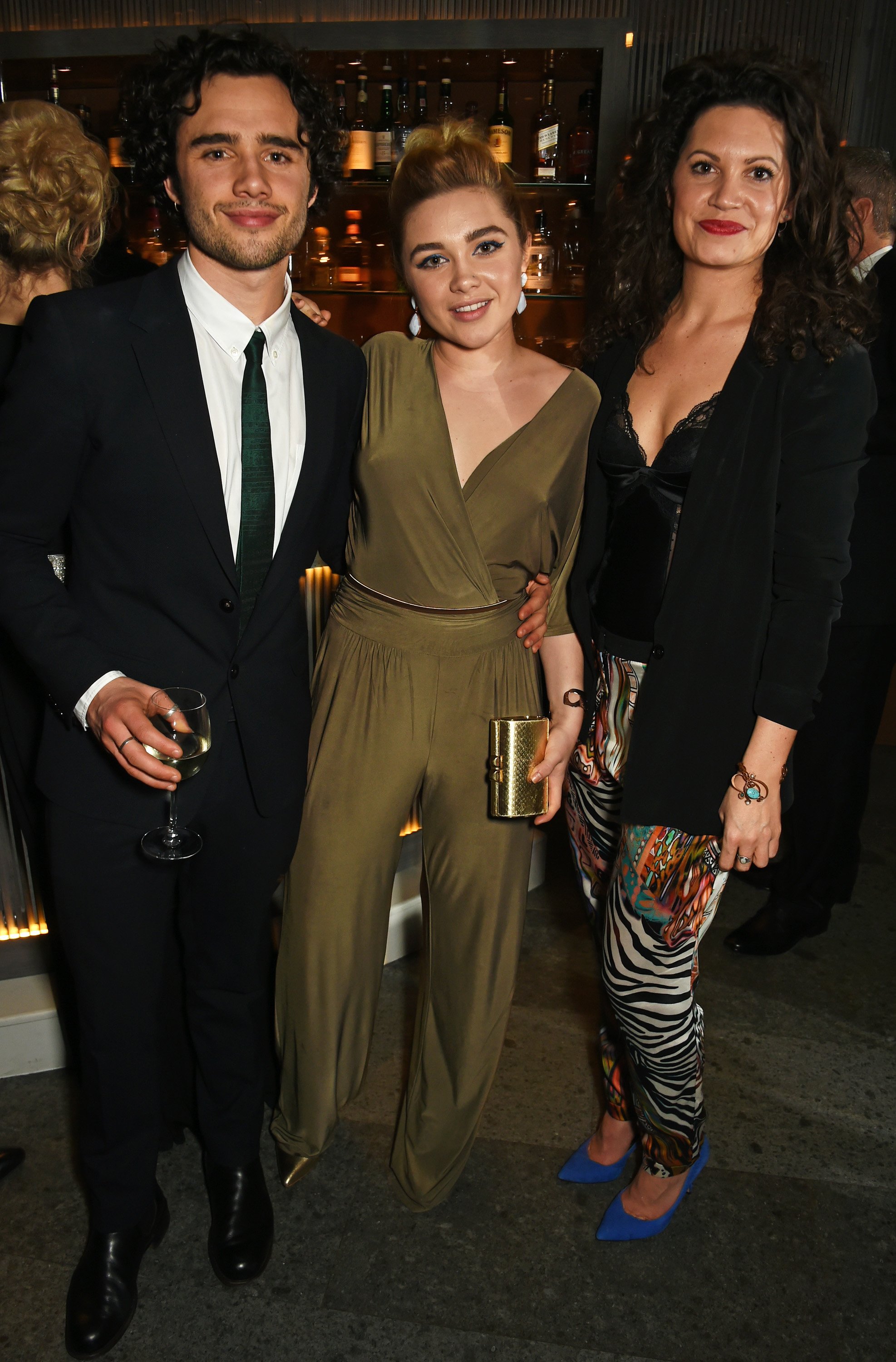 Toby Sebastian, Florence Pugh, and Arabella Gibbins attend the London Critics' Circle Film Awards after party on January 17, 2016, in London, England. | Source: Getty Images
Tony is known most for his work on television. He gained prominence on the HBO series "Game of Thrones," where he played the role of Prince Trystan Martell. Rafaela is known for acting in the film "Born of War."
With her loving family cheering her on from the sidelines, it's no surprise that Arabella has become such a successful woman. She continues on her path to greatness while helping others find their voice.
Please fill in your e-mail so we can share with you our top stories!