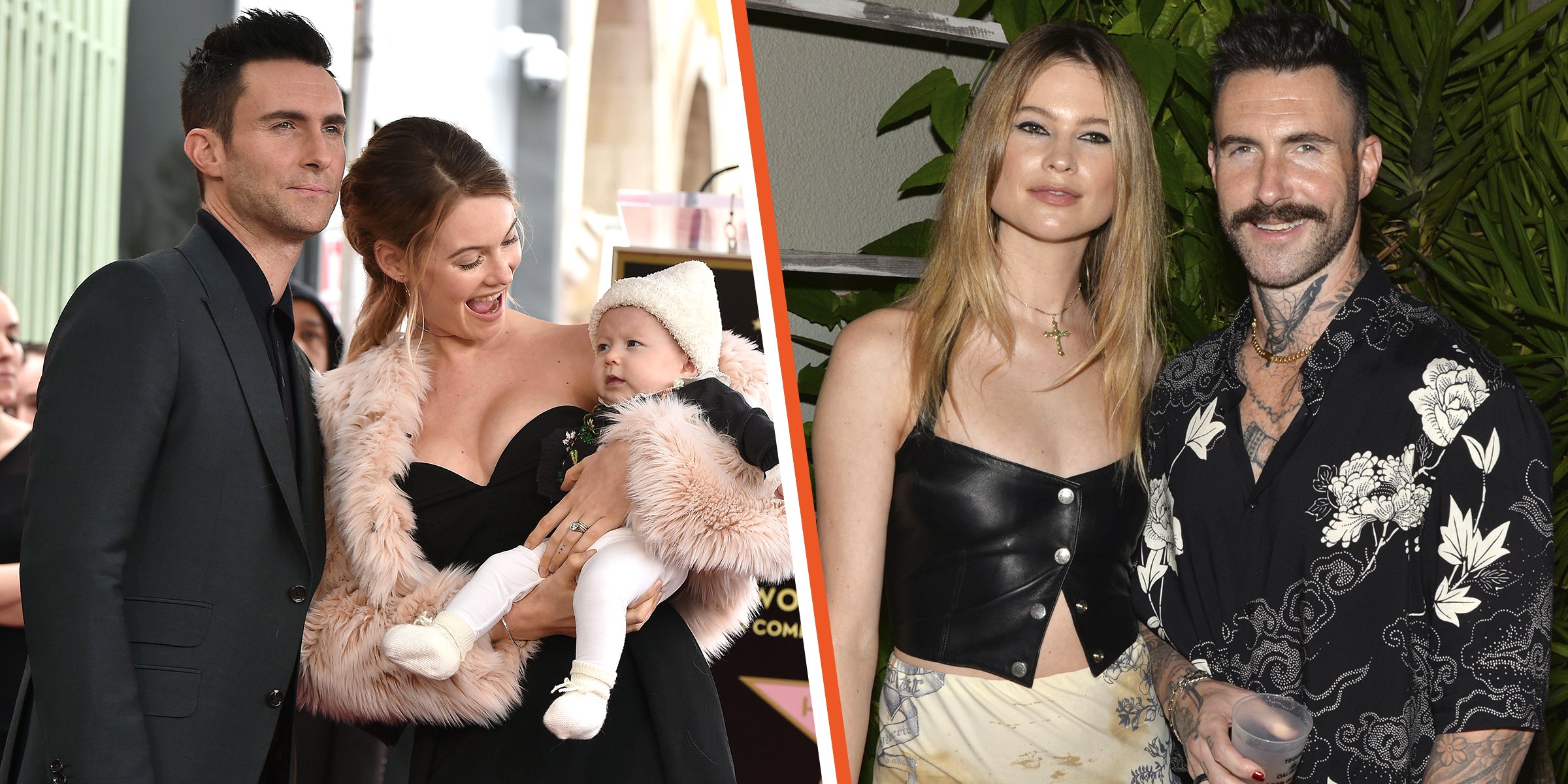 Adam Levine, Bhehati Prinsloo, Dusty Rose, 2017 | Adam Levine and Behati Prinsloo, 2022 | Source: Getty Images
Dusty Rose Levine Is Not a Fan of Her Father's Singing - Get To Know Adam Levine's Daughter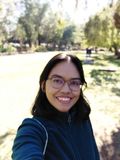 Behati Prinsloo and Adam Levine's daughter, Dusty Rose Levine, will soon have a sibling to play with at home since the couple is now expecting their third child.
Despite their fame, the Victoria's Secret model Behati Prinsloo and Maroon 5 lead singer Adam Levine have successfully maintained living a private family.
The beautiful couple, who tied the knot in 2014, recently announced they are expecting their third child. The anticipation of having another child brought back the memories of Prinsloo and Levine's first child, Dusty Rose Levine.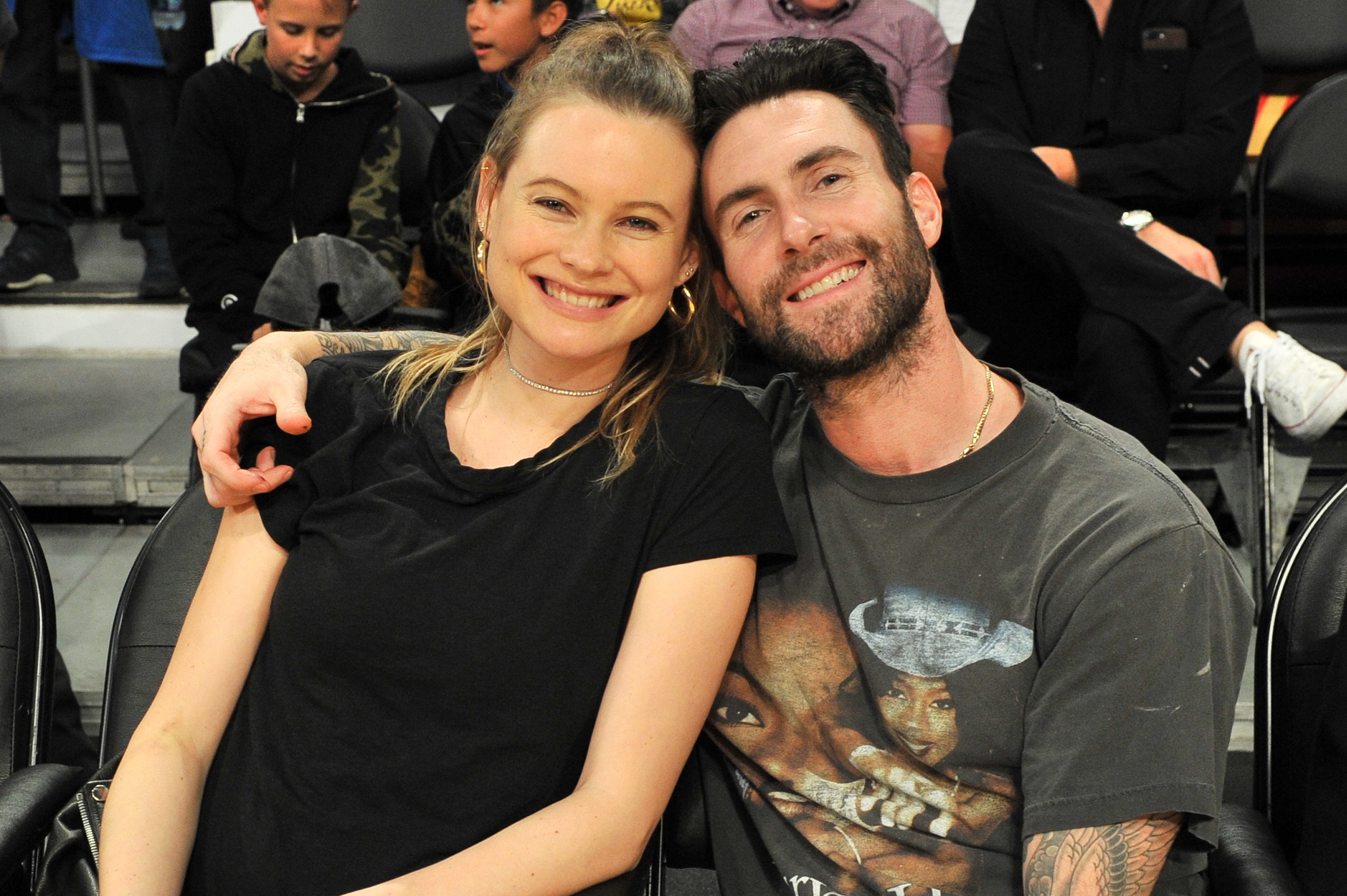 Behati Prinsloo and Adam Levine at the basketball game between the Los Angeles Lakers and the Philadelphia 76ers on November 15, 2017, in Los Angeles, California. | Source: Getty Images
Dusty Rose Levine Is Behati Prinsloo and Adam Levine's First Child
Dusty Rose was the longtime couple's first child. She was born in California on September 21, 2016. The little girl's name appeared to be one of a kind, but neither Prinsloo nor Levine were responsible for coming up with the name.
According to Levine, choosing a name for their daughter was more difficult than writing the best song with the best title. During an interview with TV host Ellen Degeneres, he sought the assistance of the famed presenter.
Degeneres gladly shared with Levine several names she had in mind for her children. She then suggested "Dusty Rose," which she thought was a beautiful color. Levine told the audience:
"Yeah, so basically, she named my kid. If anyone needs to name their child, Ellen's really good at it."
The "Moves Like Jagger" hitmaker admitted that when the Namibian model first heard of Degeneres's suggested name, she was skeptical, but she eventually warmed up to it. Dusty Rose has brought happiness and success into the couple's lives.
Dusty Rose made her first public appearance in 2017 alongside her mother at the Hollywood Walk of Fame, where Levine received a star. The little girl donned an all-white ensemble topped with a blue cardigan and a hat.
The audience attending the ceremony thought Dusty Rose to be a beautiful little girl, while Prinsloo and her handsome husband looked elegant with their looks during the ceremony.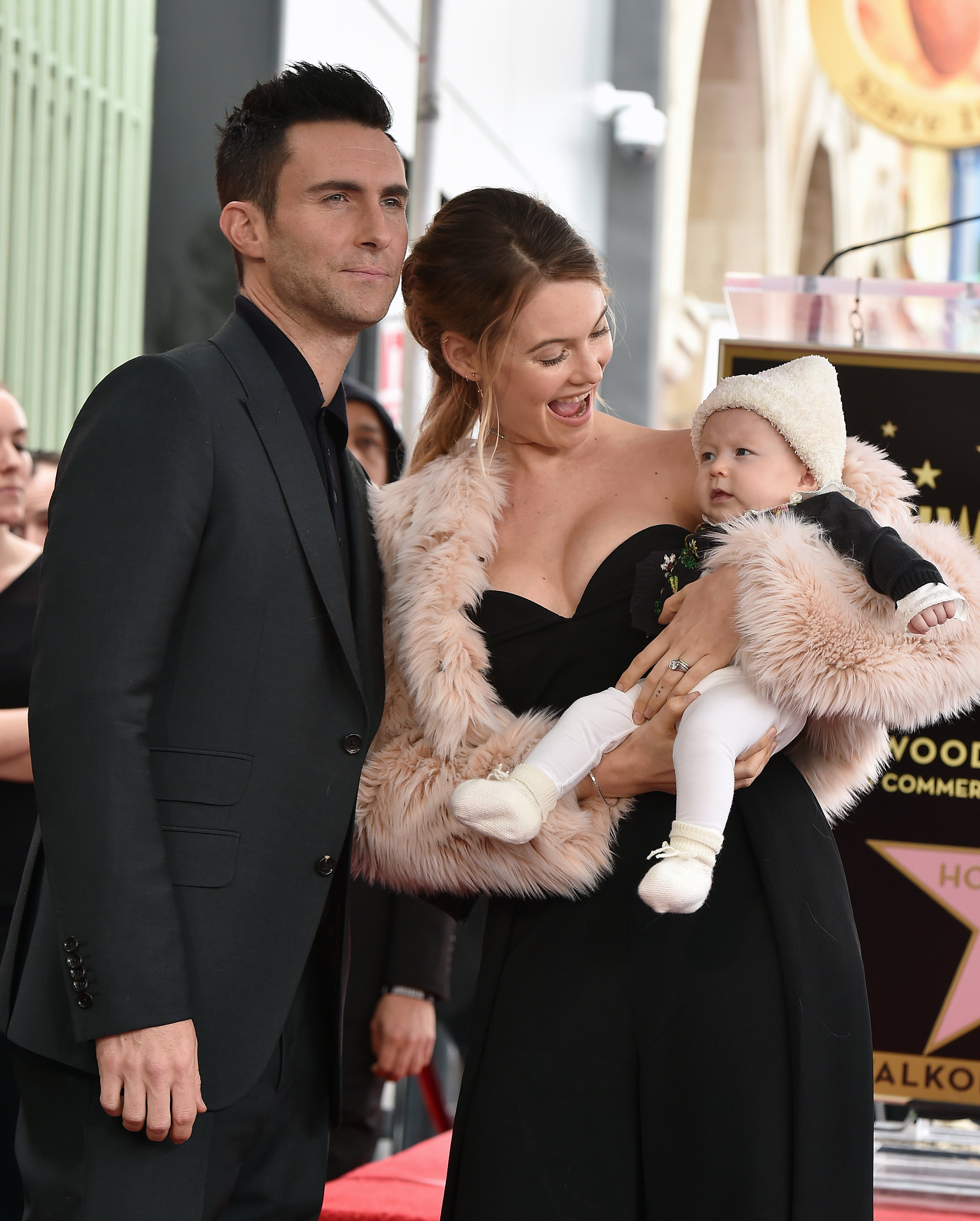 Adam Levine, his wife Behati Prinsloo, and their daughter Dusty Rose Levine at the Hollywood Walk of Fame on February 10, 2017, in Hollywood, California | Source: Getty Images
In 2018, the adorable girl made the public gush again when she appeared in her famous father's music video "Girls Like You." Dusty Rose and her gorgeous mother were among the female celebrities featured in the clip.
The music video, which starred Jennifer Lopez, Tiffany Haddish, Ashley Graham, and Gal Gadot, appeared to be heartwarming. The mother-daughter pair stood behind Levine, who turned around and wrapped his arms around them.
Dusty Rose dislikes Levine's singing style, despite making many female fans blush. Dusty approached Levine and asked him to put down his guitar as he was about to show off his musical skills to his child.
Although Prinsloo was not ready to have another child just yet, she hasn't ruled out becoming a mother of three or more.
Dusty Rose Has a Younger Sister: Meet Gio Grace Levine
Prinsloo surprised fans after she announced her second pregnancy on social media in September 2020, just before Dusty's first birthday. She posted a snapshot of her growing baby bump.
During an interview on The Ellen DeGeneres Show the following month, Levine revealed that his wife was pregnant with their second child.
Gio Grace was born on February 15, 2018, and the ecstatic mother revealed the delightful news on Instagram, remarking that she has her father's toes.
Gio Grace was born on February 15, 2018, and the ecstatic mother revealed the delightful news on Instagram, remarking that she has her father's toes.
In February 2021, the stunning catwalk queen offered her fans a rare look at their second daughter on her third birthday. Levine previously stated that he and his wife would like to have "a lot" more children in the future.
Do Adam Levine and Behati Prinsloo Want More Kids?
Prinsloo and Levine are now expecting their third child and appear eager to expand their family. Gio Grace and Dusty Rose are now taking on the duties of big sisters.
The happy news comes after the couple was seen having lunch in Santa Barbara, where the stunning model was seen with a baby bump while wearing a floral dress.
Behati Prinsloo stated that she and her husband knew they wanted more children. She considered having a third child during quarantine in 2020 because her daughters seemed to get along well, and having another sibling might be beneficial.
She also envisioned having five children soon, but she didn't give it much thought, preferring to let fate decide whether or not they would be blessed with additional family members.
Please fill in your e-mail so we can share with you our top stories!