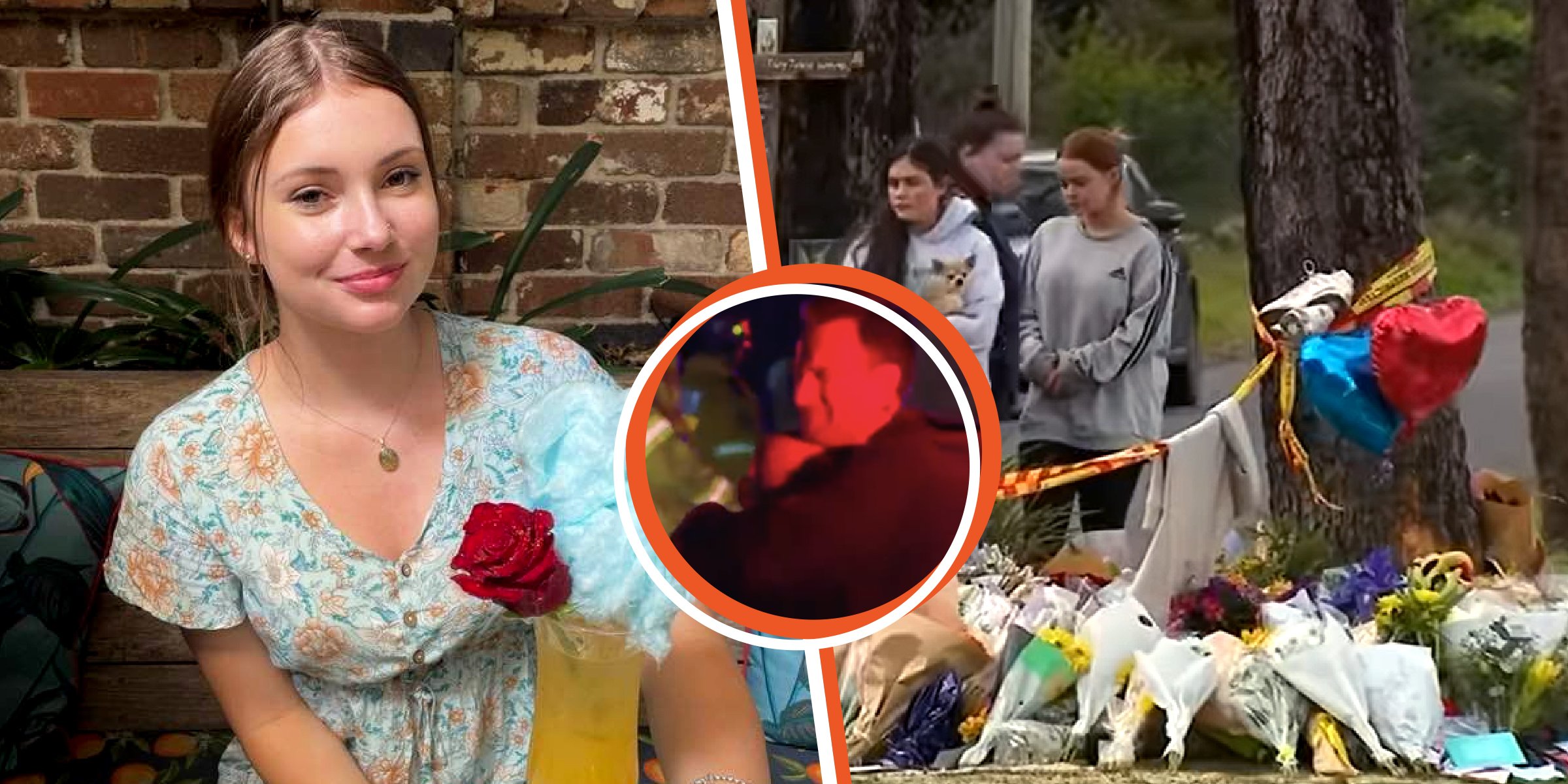 Lily Van De Putte | A Man at the Accident Site | People Mourning at the Accident Site | Source: facebook.com/theadvertiserr | facebook.com/10NewsFirstSyd | facebook.com/hitz939
Girl, 14, Dies in a Car Crash - Father Missed Her Last Message Because He Was in the Hospital

In an unfortunate turn of events, a teenager lost her life in a car crash with four of her schoolmates. Her father revealed the last message she had sent him, a five-word question he regretted not reading.
Once a person becomes a parent, they never stop protecting their child from harm. Watching their child go through pain is an unbearable sight for them, and they can go to any lengths to prevent their kids from getting into trouble.
The father in today's story thought he had missed the chance to save his daughter from dying by not reading her last text message. His world turned upside down when he found out his daughter was no more.
The Unfortunate Night
John Van de Putte's nightmare began when a woman heard "a really loud noise" at an intersection in Sydney, Australia. With her two sons, she immediately rushed to see what had happened and saw a totaled Nissan Navara beside a tree.
When she went near the crashed pickup truck, she saw six unconscious people. Since she had a background in nursing, the first thing she tried doing was giving them CPR. Out of the six people, only one had a pulse.
Soon, first responders arrived at the accident site and moved the sole survivor into an ambulance. Meanwhile, the authorities informed the families of the deceased about the horrifying incident. One of them was John, whose 14-year-old daughter, Lily Van De Putte, had passed away.
The Driver
This vehicle crashed on September 6, 2022, and the driver, Tyrell Edwards, was treated for his injuries in the hospital. The authorities also ran a breath test to see if he was intoxicated while driving, but it came out negative.
The next day, Edwards was released from the hospital, and the police later arrested him at his mother's residence. He was held responsible for five deaths due to his irresponsible driving. The police said:
"The Bargo man has been refused bail and will appear at Picton Local Court on Thursday."
Five Young Lives
While the police asked people to step forward if they had any dashcam footage of the accident, the citizens were horrified after learning about it. They were shocked to find out that all five teenagers studied at the same school. The police said:
"Having six people in a four-seater vehicle is inherently dangerous and it should not be done."
Antonio Desisto, Gabriella McLennan, Summer Williams, and Tyrese Bechard were the students who lost their lives, besides Lily. Their parents hadn't imagined losing their children at such a tender age.
Loving Friends
Eliie Mount, who was friends with two girls who died in the crash, said she could have saved them. She revealed that her friends had also invited her to meet them that night, but she refused. Mount confessed:
"I could've got mom to pick them up. I could've prevented it. Now I don't know what to do."
"They were always there for me," Mount said while thinking about the pure bond she shared with her friends. Besides her, other students and their parents also felt devastated. The sudden demise of five students wasn't easy to process.
The Devastated Father
While people mourned the death of the five teenagers, Lily's father, John, revealed something unexpected. He said he could have saved her if he had read the last message she sent him. Lily wrote:
"Dad, can I go out tonight?"
John said he would have told his daughter not to go because "it was a school night." The sad part was that he never received Lily's final text because he was in a hospital. He couldn't stop her from going out.
No Grudges
Despite going through the worst after losing his daughter, John said he didn't "hold any grudges against the driver." Meanwhile, the police kept investigating the accident site for more clues. They also extended their support to the families of the victims.
The unfortunate incident also affected others besides the friends and family of the victims. A mother heard about the accident the following day while dropping her child off at the same school the victims studied at. She said:
"I'm just absolutely devastated. I just can't believe something like that would happen so close to home."
Our thoughts and prayers are with the families and friends of the five teenagers who passed away in the horrifying accident.
Click here to read another story about a four-year-old boy who lost his life in a car crash by saving his little sister. He was on the way with his mother to meet his family when the accident happened.
Please fill in your e-mail so we can share with you our top stories!